Who wants to get rewarded for spending money? Um, me. And I'm guessing you do too. If you're looking for an excellent credit card with a generous sign-up bonus, you should have a look at the Chase Sapphire Reserve. Why?
Because it's widely regarded as a premier travel rewards credit card with many perks. If you want to optimize your spending and cash in on all of the benefits, read on.
In this Chase Sapphire Reserve review, we're going to unpack its features and determine whether or not it's the right travel card for you.
Sapphire Series Side by Side


Chase Sapphire Preferred
Travel Rewards
Sign-Up Bonus
60,000 points
spend $4k in 3 months
Annual Fee
$95
Bonus Point Rate
2x points on travel and dining
1x points on everything else
Point Redemption
$0.0125 single point value per dollar spent when redeemed through Chase
APR
Variable 17.49%-24.49%
Extra Features

Chase Sapphire Reserve
Travel Rewards
Sign-Up Bonus
50,000 points
spend $4k in 3 months
Annual Fee
$550
Bonus Point Rate
3x points on travel after earning the travel credit and dining
1x points on all other purchases
Point Redemption
$0.015 single point value per dollar spent when redeemed through Chase
APR
Variable APR 18.49%-25.49%
Extra Features

$300 annual travel credit, up to $100 Global Entry/TSA Precheck credit with Sapphire Reserve
Priority Pass Select Membership to over 1,300 lounges worldwide
Chase Sapphire Reserve: Seven Remarkable Benefits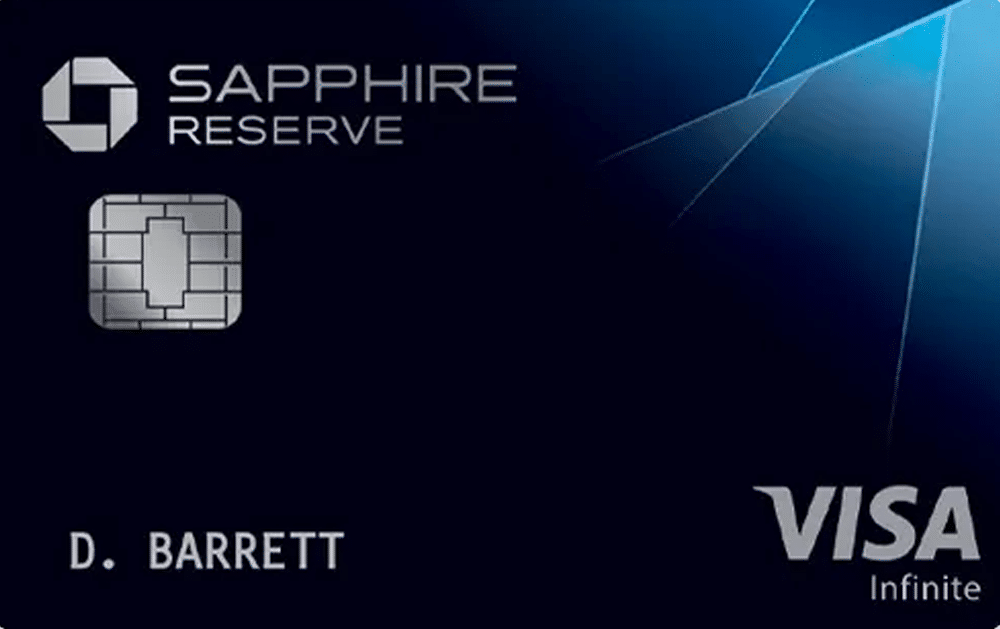 The Sign-Up Bonus
Chase Sapphire Reserve offers first-time cardholders a generous 50,000 points when you spend $4,000 within the first three months of account opening. Your points will post to your account automatically on your billing statement.
50% More Value When Redeemed for Travel
Your bonus points are worth 50% more in value when you book travel accommodations through the Chase Ultimate Rewards portal. Because one point is worth a cent and a half ($0.015), 50,000 points equal $750.
3x Points on Travel and Dining Purchases 
If you're already spending money on travel and dining, why not get rewarded for it? Every purchase made in the travel and dining in restaurants categories earns you 3x points for each dollar spent.
All other purchases get you one point per dollar.
$300 Annual Travel Credit
You're automatically reimbursed for your first $300 spent on travel with this statement credit – every year. After you meet the $300 limit, you're able to start earning 3x points on your travel purchases.
Priority Pass Select Membership
You only need to activate this feature once to gain access to over 1,300 VIP airport lounges, restaurants, cafes and markets in over 600 cities worldwide within the Priority Pass Select network. Your one-time activation carries no additional fees.
You're even allowed two accompanying guests inside Priority Pass lounges. Each additional guest after that will cost you $32 per guest and will be charged to your Sapphire Reserve card.
Global Entry or TSA Precheck Statement Credit
To get this free credit, use your Reserve card to buy and complete either the Global Entry application ($100) or the TSA Precheck application ($85).
Chase will credit your account for the price of whichever application you filed. Once the charge is processed and posts to your account, Chase will provide you a matching application fee credit.
The Luxury Hotel and Resort Collection (LHRC)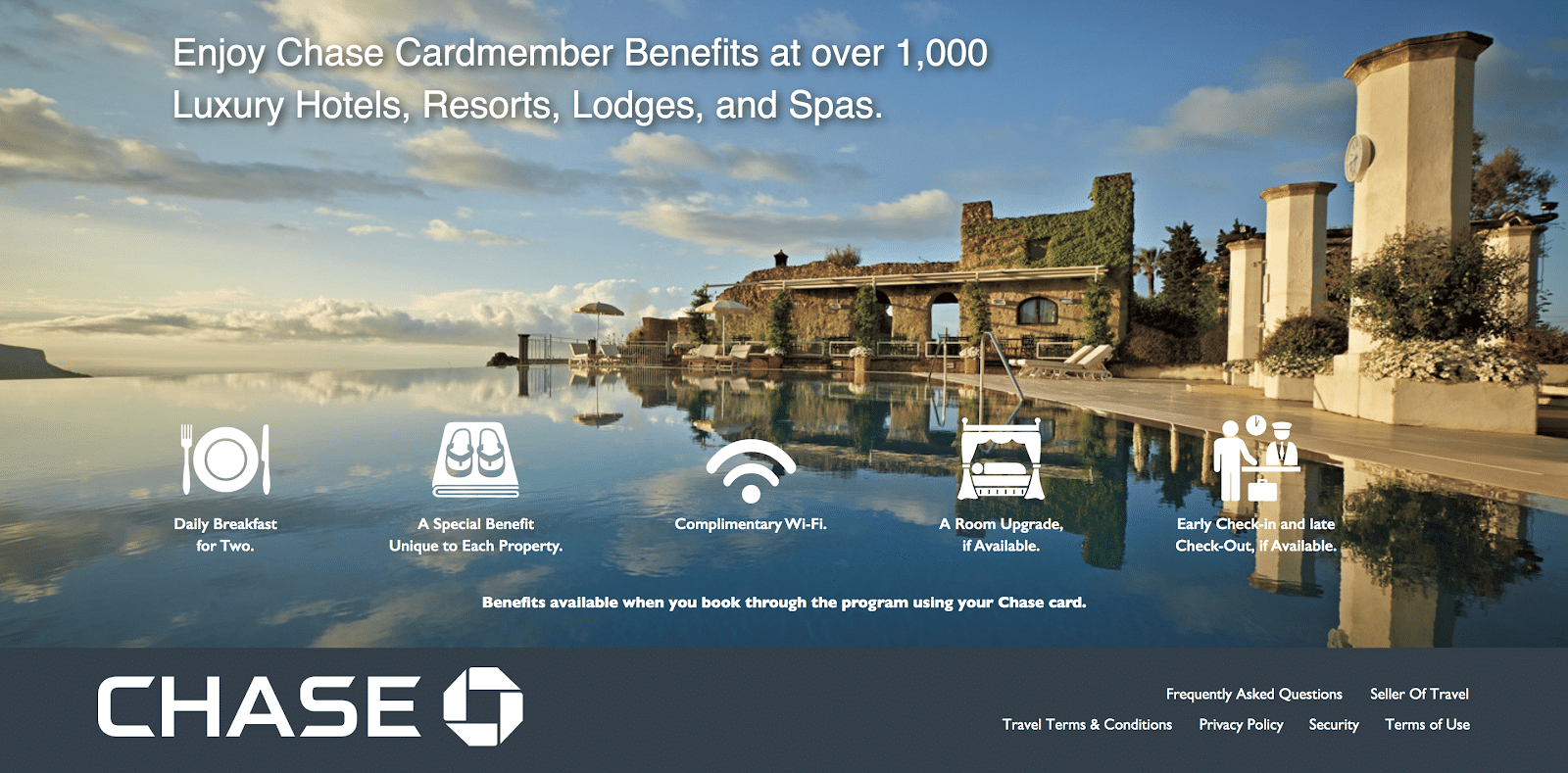 These program benefits and guest privileges are only available on select Chase cards, and the Sapphire Reserve happens to be one of them. To gain access to this exclusive feature, you must make your reservations through an LHRC Travel Specialist or on the LHRC website via the Chase Ultimate Rewards portal.
The special amenities found here are on a per room basis, based on double occupancy, and unique to each property. This program is brought to you through an agreement with the Signature Travel Network.
Named "Best Premium Travel Credit Card for 2018" by Money Magazine

Redeem for Travel to Maximize Your Points
The Sapphire Reserve credit card offers more value to you when booking airfare, hotel, car rentals, and cruises through the Chase Ultimate Rewards travel center. One point is typically worth one cent ($0.01) when redeemed for cash, gift cards, or statement credits.
However, when you book travel accommodations using your Chase Ultimate Rewards points, each point is worth a cent and a half ($0.015). For example, 100 points equal $1.50.
Your 50,000 point sign-up bonus is only worth $500 when redeeming for non-travel related purchases, but worth $750 when you do. Chase also has no blackout dates or restrictions when booking through their travel portal.
1:1 Point Transfer with Loyalty Programs
If you're a frequent traveler, your points may carry a more substantial value when you transfer to a loyalty program. Even though the Chase Sapphire Reserve card is worth one and a half cents ($0.015) per point, your points may go further when redeeming through another hotel or airline partner.
For example, you could transfer to Singapore Airlines at a 2.3 cent value per point – that's 53% more value than had you booked through Chase!
Chase has 13 transfer partners including:
Airline Partners
Aer Lingus, AerClub
British Airways Executive Club
Emirates Skywards
Flying Blue Air France KLM
Iberia Plus
JetBlue TrueBlue
Singapore Airlines KrisFlyer
Southwest Airlines Rapid Rewards
United MileagePlus
Virgin Atlantic Flying Club
Hotel Partners
IHG Rewards Club
Marriott Bonvoy
World of Hyatt
Check with your loyalty program to see if it's worth transferring your points. You might be surprised by the value increase.
Do You Know About the 5/24 Rule?
It's unofficial, but word around the campfire is that if you open five credit cards within 24 months, Chase won't accept your card application. This rule is in response to the number of people opening multiple cards to get the sign-up bonuses. Tread carefully.
Credit Score Needed
The Sapphire Reserve does require an excellent credit score of 740 or higher as it's a premium credit card with a higher annual fee. Only responsible users should apply.
Fees
Annual Fee
The Chase Sapphire Reserve credit card carries a high annual fee of $550. However, it's only high if you're not using the card for travel and dining. Your $300 annual travel credit alone reduces that $550 to $250.
And if you spend a lot in the travel and dining categories, you'll quickly amass points that will easily cover the remaining $250 cost once redeemed. Adding an authorized user to your card will help you accumulate more points, but it will cost you $75 for each user added.
Foreign Transaction Fee
Chase doesn't charge you that 3% foreign transaction fee when using the card internationally. For example, if you were to spend $4,000 while traveling across Europe, you'd avoid the $120 fee. We hate fees.
Balance Transfers and Cash Advances
The Sapphire Reserve does carry a balance transfer fee of either $5 or 5% of the amount of each transfer, whichever is greater. The variable APR on balance transfers is between 18.49%-25.49%.
Cash advances are similar, costing $10 or 5% of the amount per transfer with an advanced variable APR rate of 26.49%.
Redeeming Points through Chase Ultimate Rewards
Bird's Eye Point Value Redemption:
Travel purchases: 1.5 cents (0.015)
Statement credit: 1 cent
Direct deposit: 1 cent
Gift card: 1 cent
Apple products: 1 cent
Amazon and Chase Pay:  0.008

Ways to Redeem Points
You've got several options when redeeming your points. Not all points are created equal, so be sure you know what you're getting. The best way to stretch your point's value is to redeem for travel, but here are a few other options.
Apple Ultimate Rewards Store lets you use points to pay for Apple purchases. Each point is worth one cent.
Amazon Shop lets you use points to pay for purchases made with Amazon. However, each point is only worth $0.008, meaning 100 points equals $0.80. That's a 20% decrease in value from redeeming points for cash or gift cards and a 46% value decrease from travel redemption.
Travel Redemption makes the best use of your points because each point is worth $0.015 for every dollar you spend –  a 50% increase in value.
Chase Pay also affords you the luxury of redeeming points for statement credits and purchases, but they're only valued at $0.008 per point. Here's another example of losing value with your points. Just like when you redeem through Amazon, 100 points only amounts to $0.80 – not even one dollar.
Gifts Cards. You'll have over 150 gift card brands to choose from at a one cent per point valuation.
Shop Through Chase. Access their shopping portal and instantly connect to over 350 retail sites offering up to 15x bonus points per every dollar you spend.
Statement Credit and Direct Deposits turn your rewards into credits to pay for upcoming purchases or transform them into direct deposits with a linked bank account.
Experiences are another way you can take advantage of their rewards program. Exclusive sporting, live music, and dining events with world-class chefs are all available to cardholders. Experiences typically carry a one point per dollar spent valuation.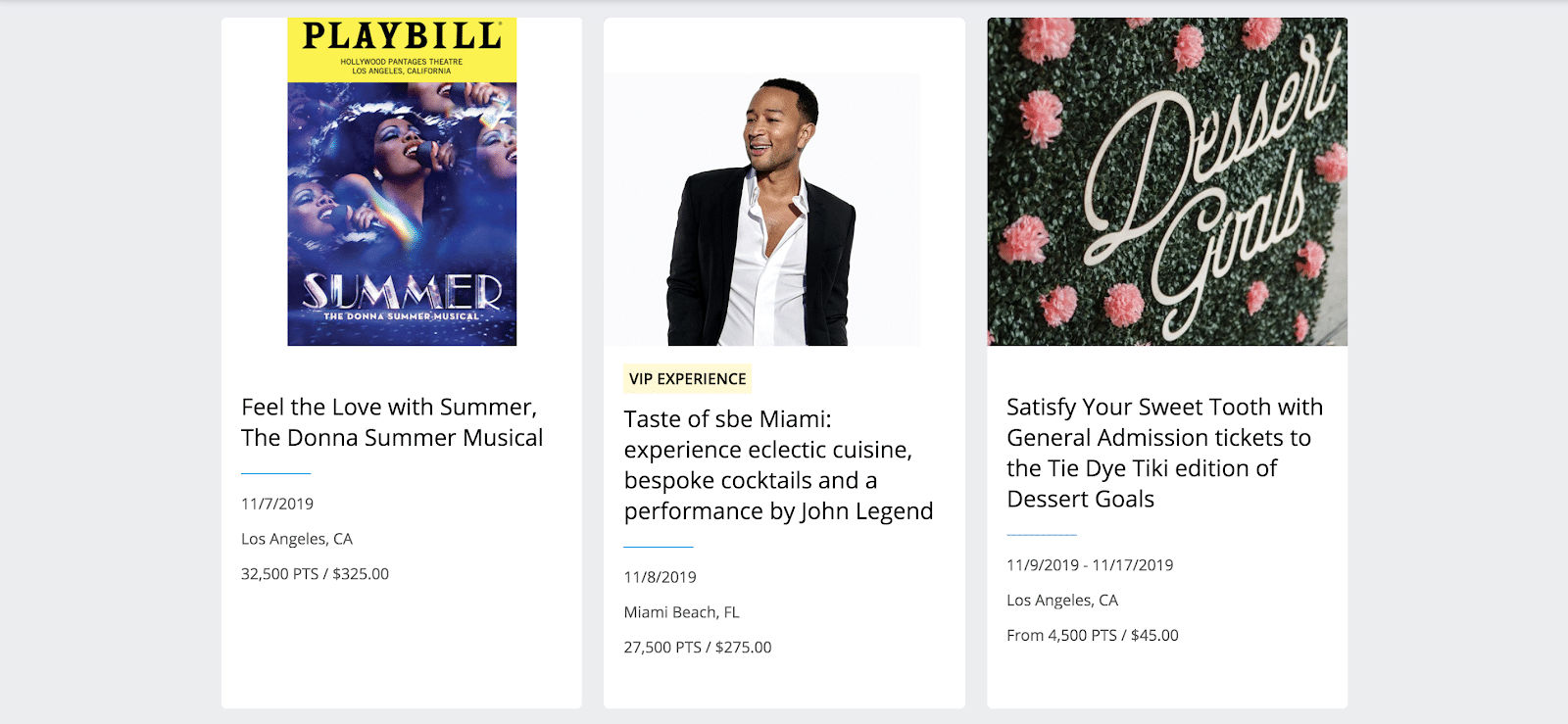 Earn Points the Right Way: Optimize Your Travel and Dining Categories
It seems silly to sign-up for a travel rewards credit and not use it for travel rewards. In case you're wondering what makes up the travel and dining at restaurants categories, here's the list.
Earn 3x points in the travel category when spending on:
Hotels and motels (including Airbnb)
Timeshares
Car rental agencies
Cruise lines
Travel agencies
Discount travel sites
Campgrounds
Passenger trains, buses, limousines
Ferries
Toll bridges and highways
Parking lots and garages
Earning 3x points in the restaurant category carries a few caveats:
It must be a sit-down or eat-in dining facility (includes fast food and fine dining).
But, if you're grabbing food or drink at the places mentioned below, you won't earn 3x points. Merchants disqualified from the category are:
Sports stadiums
Hotels and casinos
Theme parks
Grocery and department stores
Bakeries, caterers, gift cards and delivery services
 A Word On Merchant Codes
Don't make the mistake of spending an obscene amount of money on food at a Los Angeles Dodger game thinking your racking up mad dining points. Chase is pretty clear on what qualifies and what doesn't.
You can always check your statement to see which transactions qualify as 3x points on travel or dining.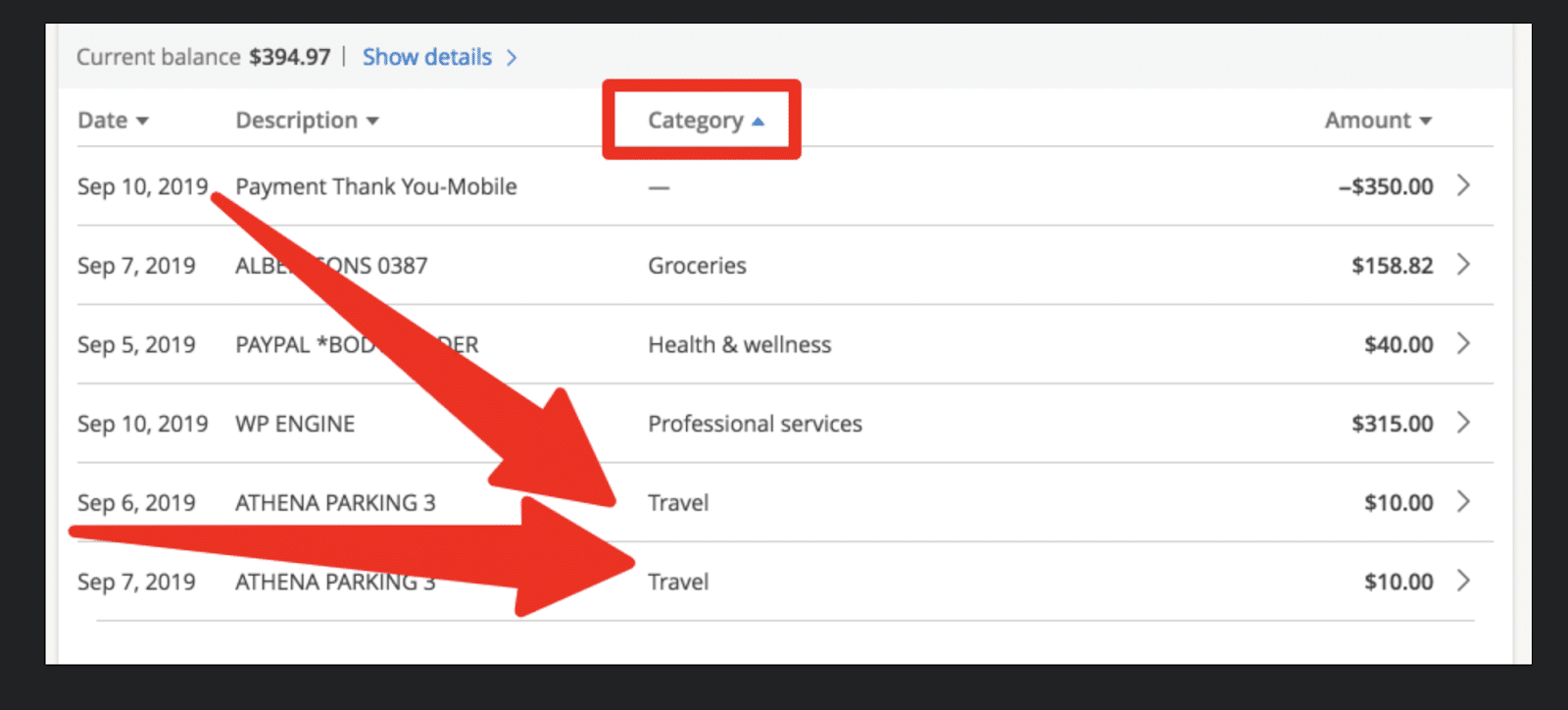 You can also locate your Merchant Category Code (MCC) by going to online sources like this one for Visa.
Merchant Category Code Hacks
I haven't tried this one since I don't order much take-out, but I've read that you can score 3x travel points (with Sapphire Reserve) when getting food delivered through apps like UberEats because they fall under the category of travel (technically Uber is a taxi service and qualifies).
The merchant code lists Uber in the travel category so any additional services Uber provides may score you extra points.
The same reason buying food at a sporting event doesn't qualify is the same reason ordering food through UberEats does – merchant categories matter.
How to Calculate Point Valuations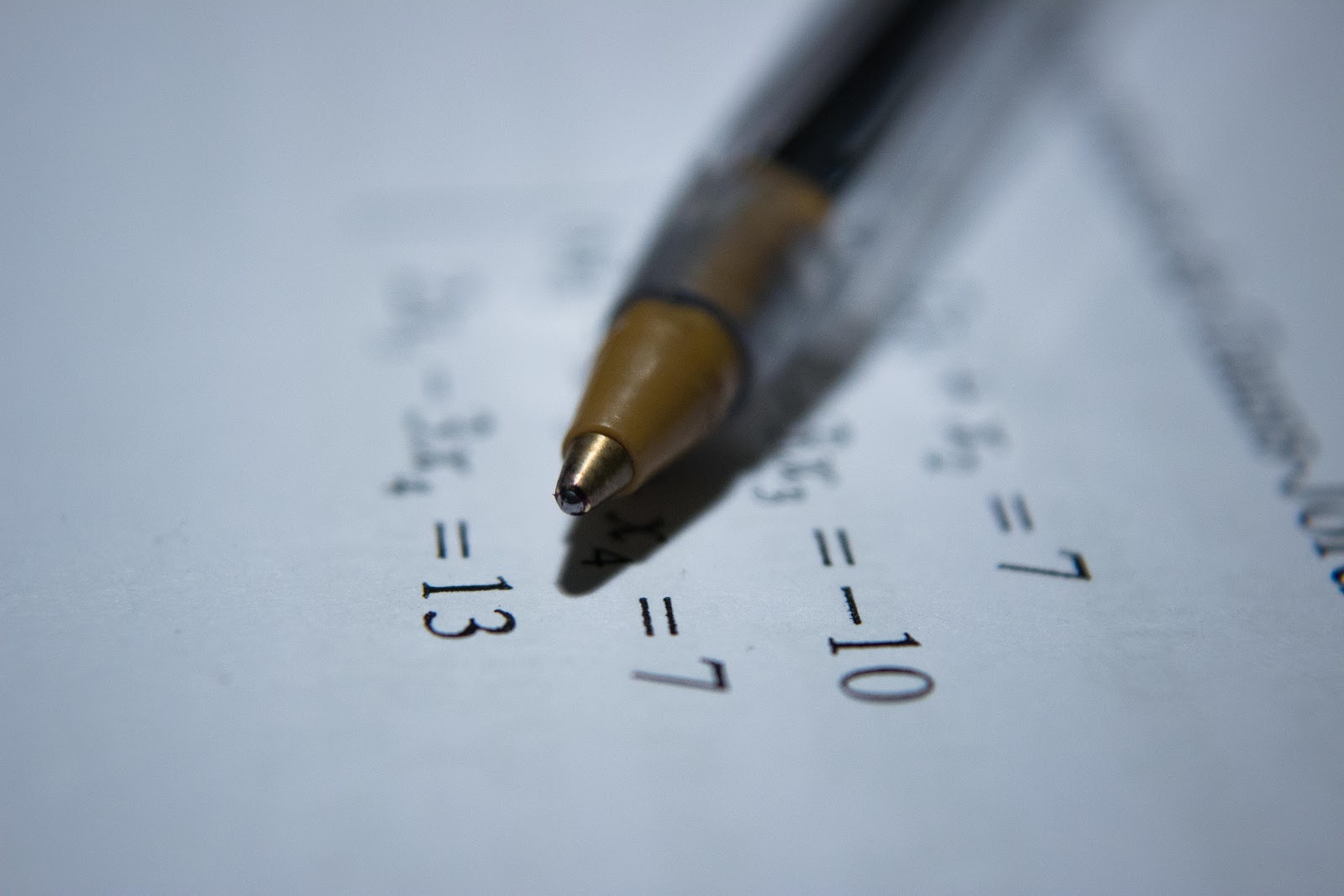 If you want to determine how much the value of one point is worth, you divide the price (or market value of your airfare or hotel room) by how many points it will cost you.
Let's say a luxury hotel room costs $559 per night. You'd prefer to use your points versus paying out of pocket. When purchasing through the Chase Ultimate Rewards portal, it will cost you 44,720 points.
Divide $559 by 44,720 (559/44,720), and you get 0.0125 (one cent and a quarter per point). But you found the same room through a travel partner only costing 32,000 points.
Your new calculation would be $559/32,000 points.
That equals $0.0175 per point –  a 40% increase at one cent and three quarters per point. Which is the better option – buying through Chase's Ultimate Rewards portal or transferring to a travel partner?
Transferring to a travel partner wins as the better value per point.
Tweet This
Calculate the Percentage
If you wanted to find the percentage valuation, you'd do it like this:
Determine how many points you earn per dollar spent
Determine the value of one point (points needed for your reward)
Multiply the value of one point by the points earned per $1 spent
For example, imagine you get 5x points per dollar spent in the grocery category, and 45,000 points get you $600 worth of travel.
Start by answering the above questions:
Your number of points earned per $1 spent: 5
The value of your one point: $600/45,000 =  0.013
The value of your one dollar spent: $0.013 x 5 = 0.065 or 6.5%
You're getting 6.5% back on every dollar spent.
Note: you can't get 5x points in the grocery category with Sapphire Reserve, this is just an example.
Use these calculations whenever you're redeeming points in the future – not all points are created equal and you might find a better deal through a loyalty program.
Premium Card Travel and Purchase Coverage
The Chase Sapphire Reserve rewards card offers you additional protections whenever you're traveling or shopping. When used responsibly, use podcast episode credit vs debit vs cash credit cards become invaluable tools in your financial arsenal. Sapphire Reserve provides:
Travel Insurance
Trip Cancellation/Trip Interruption Insurance. If your trip is canceled or shortened because of illness or a natural disaster, you'll be reimbursed up to $10,000 per person and $20,000 per trip for your travel expenses.
Auto Rental Collision Damage Waiver. Decline the auto insurance on your rental car and avoid the extra fee. Charge your rental to your Sapphire Reserve card because it offers primary coverage and reimburses you up to $75,000 for theft and collision damage.
Lost Luggage reimbursement. If your luggage is lost or damaged by your passenger carrier, Sapphire Reserve covers you up to $3,000 per person.
Trip Delay Reimbursement. If your carrier is delayed longer than 6 hours or you're forced to stay overnight, you and your family are covered for unreimbursed expenses like meals and lodging up to $500 per ticket. There's a small difference if you're a Sapphire Preferred cardholder. Preferred cardholders must wait for 12 hours until the carrier is officially deemed "delayed" and will cover meals and lodging.
Emergency Evacuation and Transportation. If you're injured or sick and must return home immediately, you'll be covered for medical services and transportation up to $100,000.
Shopping Protection
Purchase Protection offers 120-day coverage on new purchases against damage or theft. The limit caps at $10,000 per claim and $50,000 per year (Sapphire Preferred caps at $500 per claim).
Extended Warranty Protection extends the period of any U.S. manufacturer's warranty by one additional year on warranties of three years or less (when eligible).
Return Protection reimburses you for items the store won't take back. It must be within 90 days of purchase. Sapphire Reserve covers you up to $500 per item or $1,000 per year.
The above reasons are why we're fans of using credit cards over debit cards and cash. We even did an entire podcast episode around the subject.
Visa Infinite 

The Sapphire Reserve is a Visa Infinite card and carries many additional perks including:
Room upgrades
Complimentary WiFi and breakfast
Over 900 properties to choose from worldwide
Complimentary wine tastings and dining events
24/7 concierge service
Does your credit card say Visa Infinite? If so, you're eligible for these benefits.
Pair with Select Chase Cards to Combine Points
Make your points go further by combining your points from purchases on these Chase cards:
Chase Freedom
The Chase Ink Business Preferred Credit Card
Chase Ink Business Cash Credit Card
Is Chase Sapphire Reserve for You?
Ask yourself this question before getting the Chase Sapphire Reserve:
Do you travel enough to justify the $550 annual fee?
I don't, which is why I haven't upgraded from Sapphire Preferred. However, if you travel frequently and/or enjoy dining out, and have already spotted multiple places where you could use a Sapphire Reserve, I say go for it.
Other Options
If you're thinking about getting a travel rewards credit card but aren't sold by Chase, the Platinum Card from American Express is a distinguished credit card ($550 annual fee) worth a look. The American Express card has a wider (and some say better) selection of lounge access through Centurion.
If you use rideshares often, it carries a $15 monthly cash credit for Uber rides and an extra $20 in December as well as 5x membership rewards on flights and prepaid hotels booked with American Express Travel year-round.
Pros
50,000 point sign-up bonus
3x points on travel and dining purchases
Airport lounge access through Priority Pass Select Membership 
$100 Global Entry or $85 TSA Precheck statement credit
$300 travel credit
1:1 point transfer
Cons
$550 annual fee
Low rewards value when redeemed through Amazon and Chase Pay
Final Thoughts
If you travel often, seek airport lounge access, and can justify the $550 annual fee, the Sapphire Reserve is worth a look. There are many cards out there offering travel benefits which is why it's essential to consider what's important to you before getting any rewards card.
The 3x point value on dining and travel purchases, the 1:1 point transfer with multiple loyalty programs, and a Global Entry/TSA Precheck credit make this card very attractive, especially to international travelers.
It has a low point redemption value when used for shopping, cashback, and statement credits which is why your points are better spent in other categories.
When used the right way, the Sapphire Reserve provides a ton of value. Many folks applaud it as being one of the best credit cards. Are you going to take it for a test-drive?
***Editorial Disclosure: Opinions expressed here are the author's alone, not those of any bank, credit card issuer, hotel, airline, or other entity. This content has not been reviewed, approved, or otherwise endorsed by any of the entities included within the post.
Get our best strategies, tools, and support sent straight to your inbox.