Table of Contents
Lyft vs. Uber: A Hood-to-Hood Comparison
Over the past several years, ride-sharing services like Lyft and Uber have made a remarkable splash in cities across the country. These ride-sharing services give users a platform to request a ride from freelance drivers who can get them from point A to point B safely and conveniently.
The popularity of Lyft and Uber has skyrocketed, especially in markets where taxi cabs are limited, prohibitively expensive, or just plain jerks.
Despite their ongoing controversy, the rise in transportation apps like Lyft and Uber are unsurprising in hindsight. Open up an app on your smartphone, input your destination, and voila!
Similarly, if you're looking for a low-cost way to make some extra cash, ride-sharing platforms like Uber and Lyft are a great choice.
Still, despite the similarities of these two ride-sharing services, they are not exactly the same, and many people have strong opinions about which one is better.
Whether you need a ride across town or you are considering working as a freelance driver for Lyft vs Uber, it's important that you consider the advantages, features, and disadvantages of each.
Want a behind the scenes look at what it's really like to be a driver? Listen to our episode with The Ride Share Guy.
What is Uber?
Based in San Francisco in 2009, Uber operates worldwide in hundreds of cities. Both drivers and riders use the Uber app to request and accept rides. When a rider requests an Uber, the app will notify the nearest available driver, who can choose to accept or decline the ride. If drivers accept, the app will route them to the location of the ride requester.
Once the driver has picked up the passenger (or passengers), the driver's app will display directions to the destination of the rider. The app tracks the distance and duration of the ride to calculate a rider's final cost, paying the driver a portion of this amount.
One of the most convenient things about Uber is the fact that you don't need to carry cash or cards with you. Instead, riders can link one of their spending accounts to the app and pay for the trip from their phone. Because of the size of Uber, riders in most larger cities can secure a ride in a matter of minutes.
Uber drivers work in a freelance capacity, which means that they are not eligible for benefits or formal employment status. They are responsible for the maintenance of their vehicles, as well as their insurance and license. Because drivers maintain their own vehicles, Uber can maintain relatively low overhead and keep ride prices low.
What is Lyft?
Like Uber, Lyft is also a San Francisco-based company. However, the company is smaller and currently operates only in the United States. Still, the process of requesting and paying for rides is nearly identical to Uber.
A rider requests a driver, who can accept or decline the ride, and the app directs the driver to the location of the rider. Again, navigation, requests, and payment all take place within the app.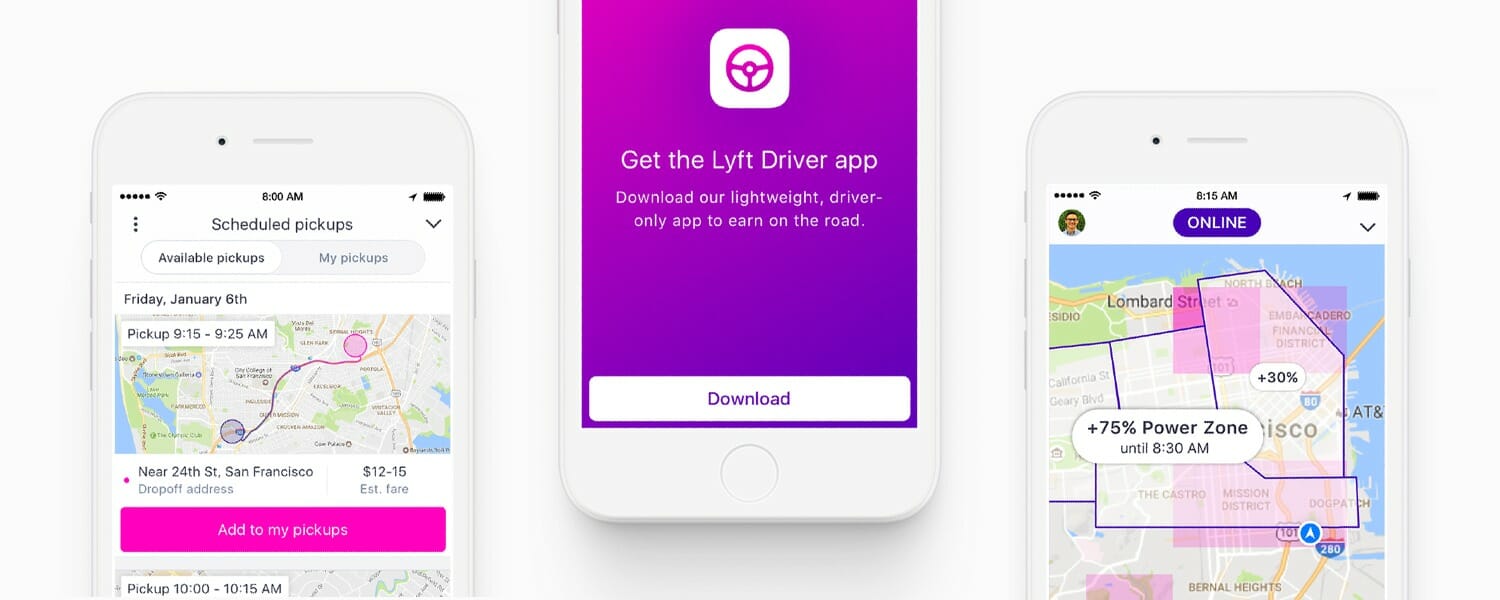 Get our best strategies, tools, and support sent straight to your inbox.
Comparing Uber vs. Lyft
You might be wondering whether there are any major differences between two companies with such similar services. We are here to tell you…Yes! There are key distinctions that can affect the experience of riders and drivers alike.
Here are some of the critical factors that distinguish these two ride-sharing services so that you can make the best choice the next time you need a ride or are looking for freelance work.
Uber vs Lyft: Cost
For most people, cost is the most significant factor that comes into play when choosing a ride service. Although both Lyft and Uber's rates are almost always less expensive than a traditional taxi service, the amount you actually pay can vary greatly depending on numerous factors.
On average, a normal ride for both Uber and Lyft is approximately two dollars per mile, but Uber and Lyft rates become drastically different during peak driving times. During busier times for driving, such as Friday nights, riders must pay surge pricing. Lyft usually charges riders about twice as much during peak driving times.
This might seem steep until you consider the fact that Uber may charge riders seven or eight times the normal price during peak driving time. When deciding between Uber or Lyft, when it comes to cost Lyft is definitely the best choice.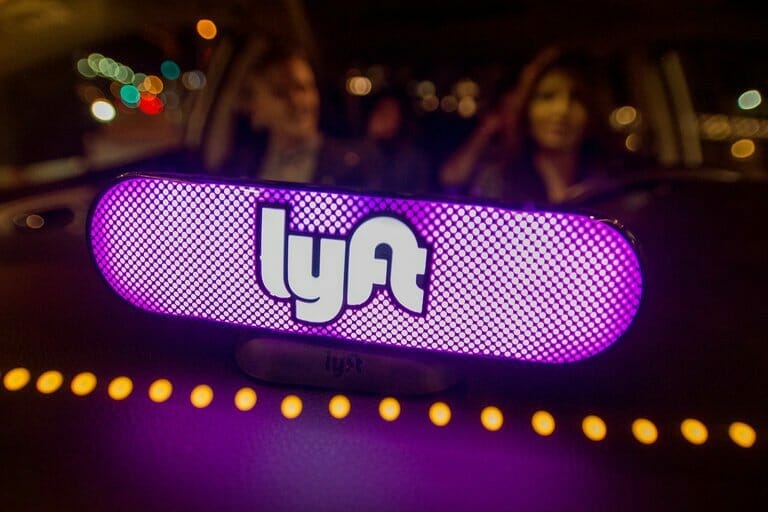 Lyft vs Uber: User friendliness
The basic function of Uber and Lyft's mobile apps are basically the same, and the interface itself is quite similar.
With Lyft's app, you have some more options when it comes to booking your ride. For example, you can set waypoints along your route if you need to make a quick stop or pick up a friend along your route. You may also book a Lyft at a specific location for a later time.
One of the reasons why some users prefer Uber's app is because it gives a much more accurate estimate for ride cost and destination arrival. With Uber, you can also see an estimated time for arrival at your destination before booking.
A common complaint however with Uber's interface is the fact that it promotes other products and services (like UberEats) in the app, which can be frustrating and distracting for users.
Uber or Lyft? Treatment of drivers
If you prefer to give your business to companies that follow ethical practices, or if you're considering becoming an Uber or Lyft driver yourself, you are probably wondering how these services treat their drivers. For each service, prospective drivers will begin by filling out an application.
Then, they will bring their vehicle into an Uber or Lyft facility, where they will fill out additional paperwork, confirm their auto insurance and registration information and permit the company to run a background check.
When it comes to payment of drivers, Lyft holds an advantage. On average, Lyft drivers get 80 percent of the total cost of a ride, while Uber drivers receive 75 percent. In addition, Lyft encourages riders to tip drivers and makes it easy for them to do so from the app.
Although Uber has updated its app with an option to tip, Lyft places a much stronger emphasis on tipping.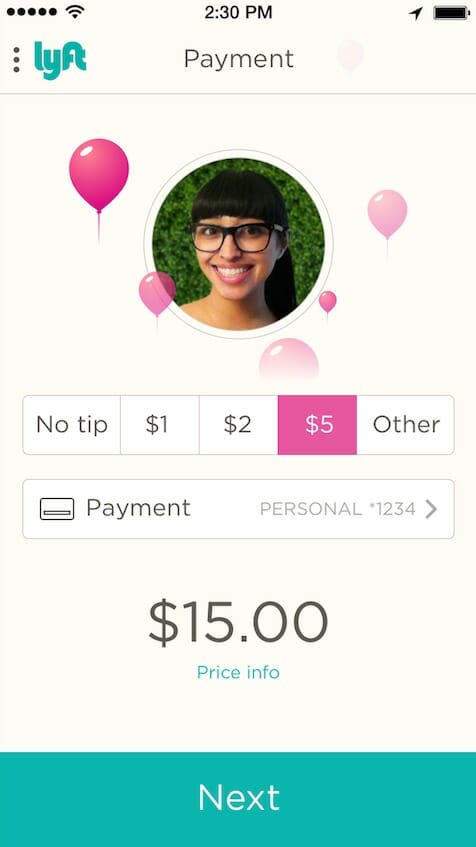 Overall, more Lyft drivers report being happy with their driving experience compared to less than half of Uber drivers.
Lyft vs Uber: Ride availability
Because Uber is a much larger company than Lyft, you are likely to have an easier time finding a ride with Uber than you are with Lyft. In most metropolitan areas, riders should be able to secure either an Uber or a Lyft, but they are likely to get a ride quicker with Uber. Currently, Uber operates in more than 400 cities and over 60 countries.
Lyft is catching up, however, and recently achieved its goal of expanding service to 300 cities.
Uber vs Lyft: Customer service
If a customer needs to contact Uber or Lyft for any reason, there are a few options available. They can go through email, in-app support, website support, or phone.
Unfortunately, both rideshare services have some room for improvement in this area. As is common with any large and growing company, customer support from Uber and Lyft have suffered.
The good news is that this is likely to improve in the coming years as the rideshare services become increasingly competitive.
Public perceptions
Recently, Uber has struggled with its public appearance. In the wake of the enactment of the now-notorious travel ban early in 2017, protests broke out at several major airports across the country.
Many taxi and ride-sharing services took part in the protest by temporarily boycotting pickups at some airports.
Uber, however, did not partake in the boycott, which led Twitter users to denounce the company using the hashtag #DeleteUber, which began trending and led to an estimated 200,000 users deleting the app.
In addition, Uber has come under fire for its company culture. Many sources reported that the Uber's HR department ignored and mishandled reports of sexual harassment.
All of this is on top of Uber's Federal Trade Commission fine for exaggerating driver earning estimates, as well as the fact that Uber has been pulled from several major cities for bypassing business regulations and evading taxes.
Fueling the fire has been Uber's now former CEO's combative approach to dealing with the media and Uber drivers. Need we mention this now infamous viral video? And as Uber ousted Travis as CEO, Lyft was doubling its ridership. Who can blame them? What reasonable human being would ride this…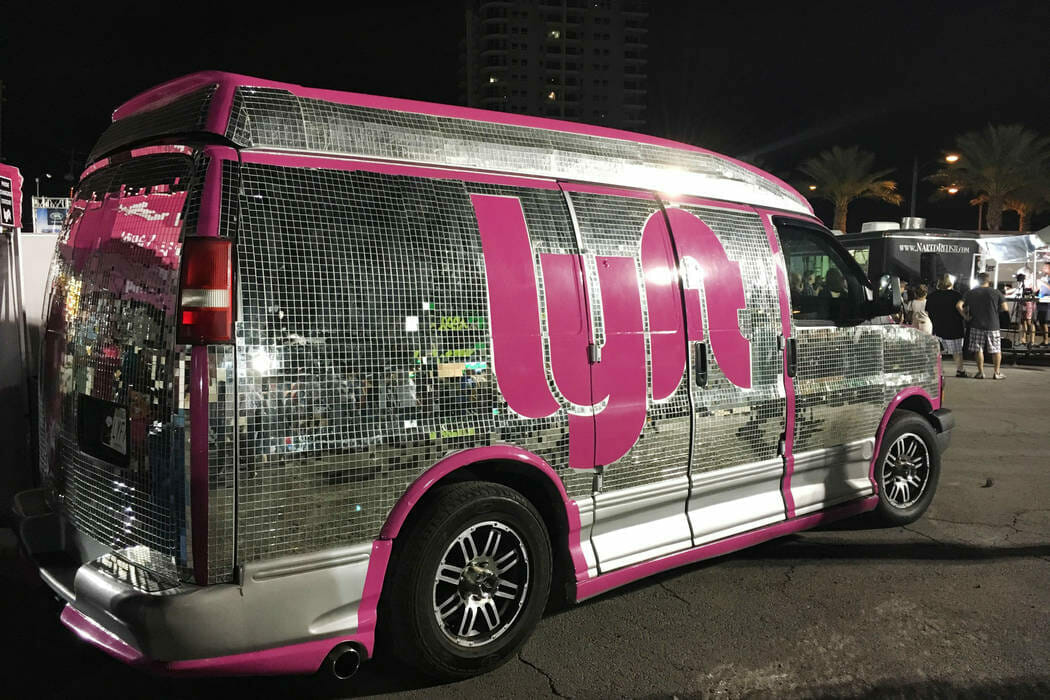 All this negative PR is undoubtedly bad for Uber, but it has been beneficial for its largest competitor. Lyft's business has been steadily growing and expanding over the last few years as Uber has had to scale back and focus on damage control.
Uber vs. Lyft: The verdict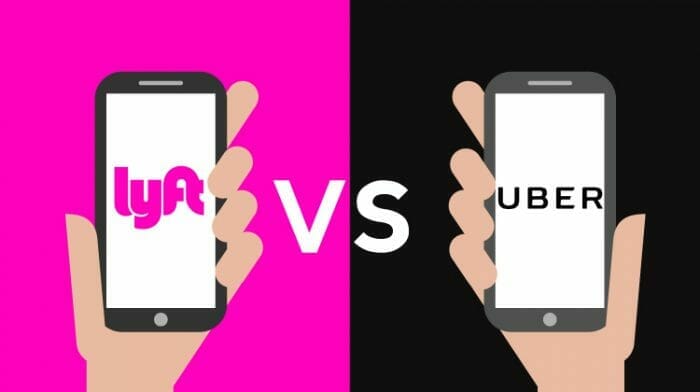 So, which service is the big winner when it comes to Lyft vs. Uber? When you take into account peak pricing, driver treatment, and overall reputation, Lyft has the clear lead over Uber. Despite the fact that Uber has a larger service area and is a bigger company overall, Lyft is rapidly closing the gap between the two ride-sharing services and has managed to keep its prices lower and its drivers happier.
Based on its track record over the last couple years and public opinion of the company, Uber's chances of regaining a positive image are slim. Coming back from political controversy, reports of mistreatment of drivers, and allegations of sexual assault is an uphill battle.
Combined with the fact that Lyft has had a consistently upward trajectory and has stayed away from negative press, it's likely that Lyft will someday overcome Uber as the largest rideshare service on the market.
But, if you're just looking for a ride to da club next weekend, make sure you hop in a Lyft.