Table of Contents
How to Make Extra Money Renting Your Home Through Airbnb
If you want to make some extra money, renting your home through Airbnb is a great way to do it. Here's what you need to know.
Maybe you have stayed in and Airbnb property while on vacation but have you ever thought about renting out your own home to vacationers? It can make you some extra money without much effort but don't go into it before you understand the process.
Airbnb is a website that allows people to list their homes for rent much like a hotel room. They have over one million listings in 190 countries. You can rent anything from a 15th Century Irish castle to a covered wagon.
How To List Your Home
It's free to list your property on the site and the process is pretty straight forward and doesn't take long.
Your Listing
You don't even have to have a whole house! You can rent out a bedroom or a shared room, a room with multiple beds similar to a dorm or hostel set up. For those who want to meet others while traveling, this is the kind of listing they will look for.
If you are nervous about leaving your house in the hands of strangers or don't have another place to stay, this enables you to still join the site. You can stay in your home while still hosting guests. Extra money and maybe some new friends for you!
Travelers will seek out certain amenities, full kitchen, wifi, close to public transport, so the more detailed your listing, the better your results. Think about what you look for in a rental or hotel when you travel and include that information.
Photos
You can upload as many as 24 photos of your space. If you are not reknown for your photo taking skills, you don't have to take the photos yourself. You can apply through the site for a professional photographer to shoot them for you at no cost. As long as there is someone available, Airbnb will send them out to you.
Pricing
You set the price for your listing. There are bound to be other listings in your area so do some research to find out how much you should be charging. If there aren't many listings, check on hotel and bed and breakfast prices in your area and use those as a guideline.
You can set your base price which is per night and will apply to stays of six nights or less. Your weekly price will be for stays between 7-27 days and monthly price will cover stays of 28 days or longer.
Scheduling
You can use the calendar on Airbnb to determine when and how long to rent your home for. If you are planning to rent long term, keep in mind that in some states, guests staying 30 days or more may establish tenant rights whereby they would be protected by local laws and if they refused to leave, you would have to go through an eviction process.
For this reason, I would limit stays to three weeks. Yes it means more work and expense to turn over your guests more frequently but it will be less work and expense than evicting shady grifters.
Choosing Guests
Our home is our castle and letting strangers sleep in our castle (not the kind you pick up at the bar) is a bit daunting to most of us. Strangers? Sleeping in your bed?!
Set Criteria
When listing your home, come up with a set of criteria for your ideal guests. If you have lots of sharp corners and breakable, priceless family heirlooms, renting to families with small children is probably not for you.
Verify
Once you have your criteria, you can view guest profiles and reviews of them from other home owners. As an extra layer of security, you can require that your guests have verified identification badges. This means that it has been verified via Airbnb that the guest is who they say they are. You will have to be verified too to access this feature.
Social Connections
Guests can also opt to use the Social Connections Feature. It links their Airbnb profile to their Facebook, Google+ (well, not Google+ I guess, think they just nixed that) and LinkedIn accounts. Knowing that you could look up where someone works on LinkedIn and get them fired for trashing your house is a nice feeling of security!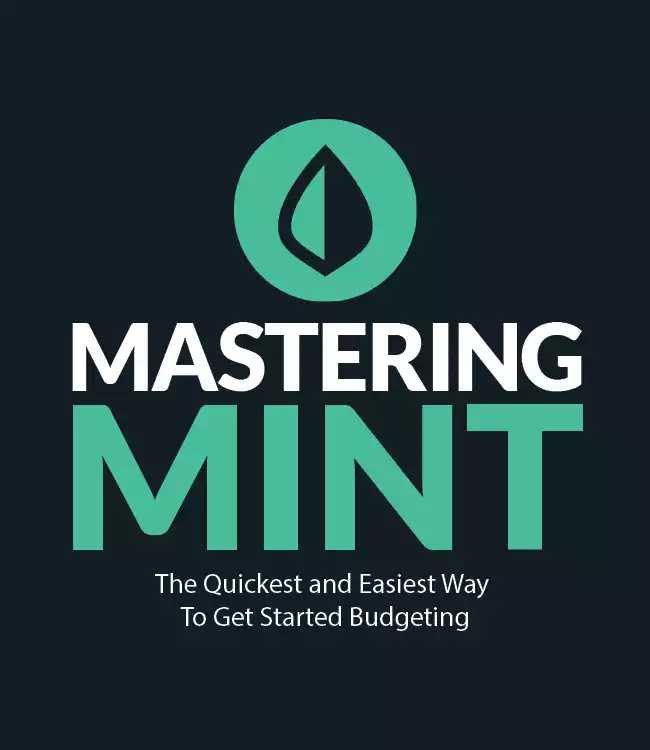 Booking
Great, you have some interested guests! Now what?
Reservation Request
Once a guest chooses your property, you will receive a request. You have 24 hours to accept or decline the reservation.
Instant Book
You can require that guests send you a reservation request or you can use Instant Book. Only guests with a profile photo can use Instant Book. Using this setting takes away your ability to personally approve each guest so it's best to get used to renting your home before jumping to this feature.
Communication
You and your guest can correspond through Airbnb's communication center. This is where you can get some information on your guests and they can get information on your property.
Preparing For Guests
You're first booking! Here's what you need to do to prepare for your guest's arrival.
Clean And Stock
How high are your cleaning standards? It can be hard to notice every crumb and dust bunny in your own home. If you're planning to clean yourself, maybe ask a friend to come by and point out anything you may have missed.
Since this is now a little business for you, you might want to invest in a cleaning service. At least consider having someone to clean up after your guests leave. Cleaning up after yourself is one thing, cleaning up after strangers might give some of us pause.
Anything you would reasonably expect to have available in a hotel, you should make available to your guests, soap, towels, toilet paper. And keep in mind that this is a home they are paying to stay in, not a hotel. So have some extras like coffee, olive oil, salt and pepper. At least a few basic pantry items.
If you want good reviews and more bookings, include some special things too. A bottle of wine, maybe a few local specialty foods, a list or your favorite restaurants that they won't find in the typical guidebook. These things won't cost you a lot but can go a long way to helping make sure you are as booked as possible.
Greeting Guests
You aren't required to be there when your guests arrive but it's nice. Every home has quirks, the shower turns on weird, you have to jiggle the toilet handle (fix that!), where to find extra blankets.
If you can't be there, it's a good idea to arrange for a friend to be there to do all the above and unless you feel comfortable leaving a key under the doormat, someone will need to be there to hand it over.
Your guests should also be able to reach you during the stay in case of any questions or problems. If the toilet overflows, that's not really something you want to find out about after they've left.
Protection
It is strange to leave your home to strangers and there have been crazy stories about guests using Airbnb homes for porn shoots or as brothels! Pop up brothels, only made possible through the sharing economy. More often it has been a case of the rented home being damaged or a guest being injured and even these things are pretty rare.
Airbnb Insurance
Airbnb provides up to one million dollars in insurance coverage. This is to cover any damage guests may do and also covers you and the guest should they be injured in your home.
Homeowner Or Renter Insurance
Your own policy may provide some coverage but it's best to check with your agent.
Common Sense
Use it please. Don't leave piles of jewelry lying about, don't leave a list of your account passwords on a post it next to your computer. Don't leave half done flooring renovations with exposed nails for guests to step on.
What If There Is A Problem?
No matter how careful you are, there could still be problems during or after a guest's stay.
Cancellations
You choose the cancellation policy for your property from three set Airbnb criteria, flexible, moderate or strict for short term rentals. Flexible gives a full refund minus fees for cancellations one day prior to arrival. Moderate gives the same refund up to five days before arrival. Strict refunds 50% minus fees up to one week before arrival.
There are separate criteria for long term rentals.
Contacting Airbnb
Airbnb is available 24 hours a day, seven days a week to help both hosts and renters with problems. If the problem is relatively minor, the site suggests trying to resolve the problem between guest and host before contacting them.
Making A Claim
If there is damage to your property, you can use Airbnb's Guarantee Payment Request form to file a claim. You will be required to provide documentation of the damage and in rare cases, submit to an inspection.
Keep in mind that the insurance provided through Airbnb does not cover damage to common areas. So if you live in a building with a gym for instance, and your guest damages something, it won't be covered.
Legality
This is a grey area in many places so do your due diligence before renting your home.
Cities
New York City does not love Airbnb. Partly because it's not getting the hotel tax when people are staying in private homes. More importantly, in NYC where there is a housing shortage, because it worsens this problem.
If it were just people renting out their place to make some money while they themselves are on vacation, it wouldn't be an issue. But a lot more people than you realize own multiple apartments here. Seeing that they can make more money renting out the apartments as vacation rentals rather than housing, that's what they've been doing. Thereby decreasing an already small housing pool for residents.
Apartments And Condos
I went on vacation in June and again in July. I would have more than paid for my vacations if I had been able to rent my place on Airbnb. I'm half a block from a subway line and Central Park so a prime location.
But I live in a condo and condo, or even worse, co-op boards, in NYC are the nosiest, most meddlesome, dictatorial, busy bodies it is possible to imagine. Give a few people a tiny taste of power and they suddenly think they're Papa Doc or something. Had I tried to rent my place, no doubt they would have sent the condo equivalent of Papa Doc's Tonton Macoute to deal with me.
So if you are not in a private home, even if you own the apartment or condo, check the board rules or be more clever than I was and figure out a way around them.
Payment
There are no transactions handled directly between guest and owner. All payments are handled by Airbnb through the site.
Fees
You set your pricing and Airbnb charges you a 3% host service fee. The guests are charged a guest service fee of between 6-12%.
Getting Paid
Airbnb will issue payment 24 hours after your guests check in. How long it takes to receive payment depends on how you choose to receive them. There are several ways to be paid, a pre-paid debit card is the fastest at one business day. A check is the slowest at up to 15 business days.
Taxes
Sorry, no dodging the man when it comes to making money this way. Airbnb requires you to submit a W9 (in most cases) and will send you a 1099 in January of the year following your signing up with them.
Is It For You?
As I said, because I live in a condo with too many staff to bribe to look the other way and not report me to the board, I haven't used Airbnb. I did speak to two people who have rented out their homes several times with no significant problems to report.
I think it's a great idea to make some extra money, even if it's just for the two weeks a year you go away and your place is sitting empty. That said, there is a ton of super detailed information on Airbnb's site that you should read through before making a decision. Happy hosting!
Get our best strategies, tools, and support sent straight to your inbox.