Table of Contents
How To Choose a Credit Card That Works For You
There are dozens of credit cards to choose from, and while choice is a good thing, fostering competition, it can be confusing. We read the fine print, so you don't have to and will show you how to choose a credit card that meets your needs and gives you some sweet perks.
Credit cards don't have a great reputation. When people don't use credit cards like a responsible adult, they can find themselves thousands of dollars in debt. And credit card debt isn't uncommon.
More than 40% of all US households carry credit card debt, with the average American household carrying a balance of $5,700. For only indebted households, which excludes people who pay their balances in full every month, the average debt is $9,333.
But credit cards aren't inherently bad. In fact, the right credit card can be a powerful personal finance tool. And like any tool, certain ones are best suited to specific jobs. Someone who is having trouble paying off a credit card balance needs a different card from someone who travels a lot. 
And not everyone will be approved for every credit card. Because applying for any credit card impacts your credit score, you want to make your application count. While there are tons of credit cards to choose from, finding the right credit card isn't complicated. We'll show you how to choose a credit card that works for you.
First Thing's First: Know Your Credit Score
Which credit cards you can get approved for is dependent mainly on your credit score. You don't need the nearly mythical 850 to be approved for the top tier rewards cards, but you do need good credit.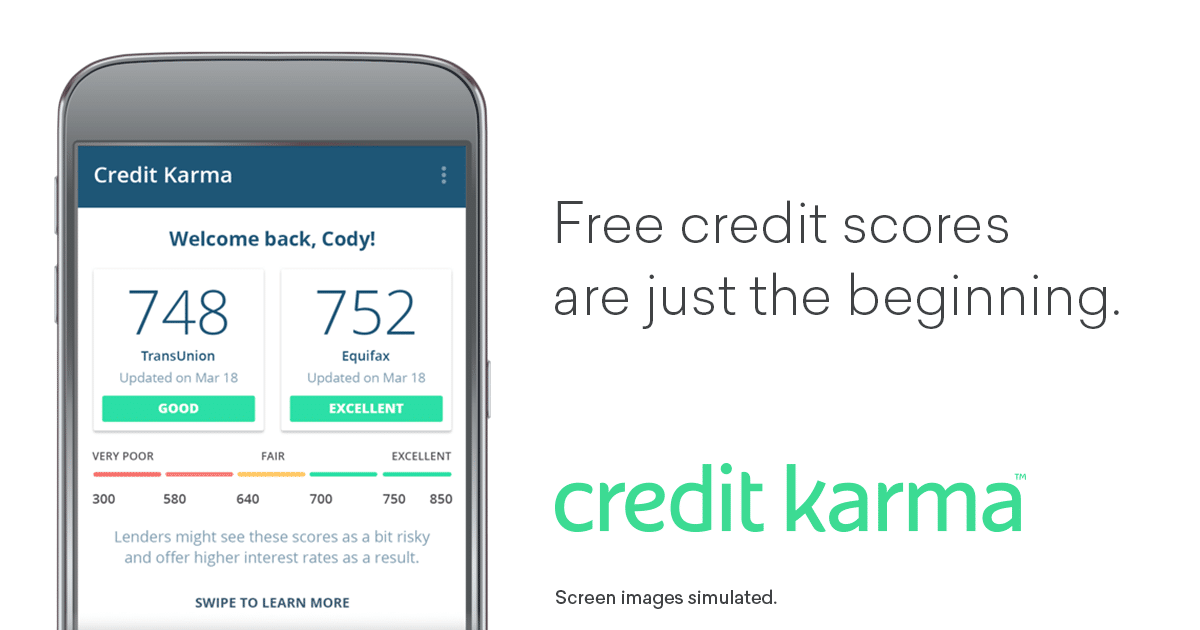 If you don't know your credit score, you can create a free account with Credit Karma and see your score there.
Improve Your Credit Score
Of course, there are other reasons you want to have a kick-ass credit score apart from having access to the best rewards programs. Your credit score is part of what determines the interest rate you'll pay when you borrow money to buy a home, a car, refinance your student loans or existing credit card debt or start a business.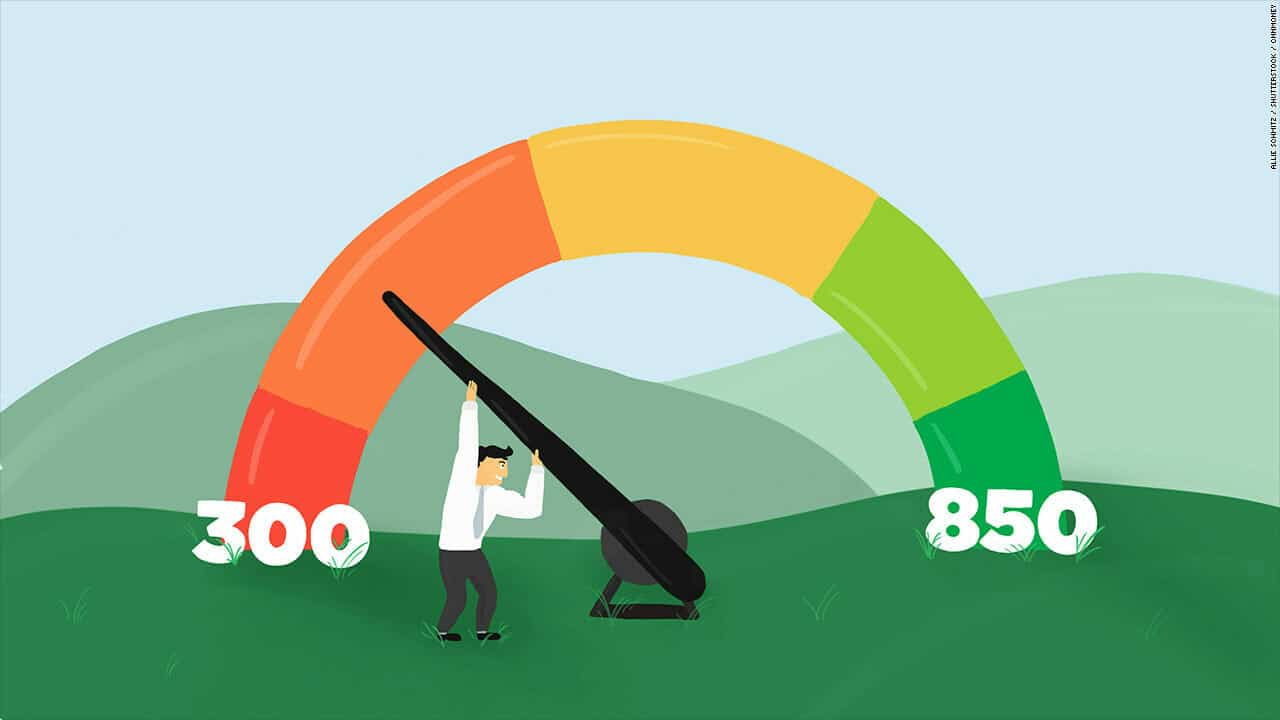 Typically those with a credit score of 760 or higher will be offered the best interest rates on borrowed money. If you have bad credit or limited credit history, you can improve or build your credit score pretty quickly and easily. 
How to Choose a Credit Card
Not all card offers are the same. These are the things you want to look for when you choose a credit card.
Annual Percentage Rate
The annual percentage rate or APR is the rate any balance you carry on your credit card is accruing interest. A credit card balance can change day to day, and credit card interest is calculated based on the average daily balance.
When choosing a credit card, the lower the APR, the better, but pinning down an exact number can be tough. Many credit card issuers offer different interest rates depending on the applicant's credit score. The average APR on new credit cards is a whopping 19.24%. You may find a card with a better annual percentage rate but credit card APR, in general, is high.
Ideally, it makes zero difference to you if the APR is 1% or 95% because you pay off your balance in full each month.
Introductory Rate
There are two instances where a credit card with a good introductory rate can be a helpful personal finance tool; when you have a significant expense coming up, or you have a credit card balance, you're having trouble paying off.
There are credit cards that offer a 0% or reduced introductory rate on purchases and balance transfers. Ideally, you want to find a balance transfer card with a 0% APR introductory rate, no balance transfer fee, and a long introductory period. Most cards offer the introductory rate for a period of time ranging from 6 to 18 months, but sometimes you can find cards with an intro period as long as 36 months.
If you have a significant expense coming up, these cards act as a zero-interest loan as long as you pay them off before the higher interest rates go into effect at the end of the introductory period. For those who have an existing credit card with a balance, you can move that balance from the current card to the new credit card.
During the introductory 0% APR period, your balance does not accrue any additional interest charges. All of the payments you make go toward paying off the balance. If you can pay off the full balance before the new APR kicks in, you'll have saved a lot of money in interest. 
Fees
Credit cards can come with a variety of fees, but you want to avoid fees whenever possible. Some common, avoidable credit card fees include:
Annual Fee: This is a fee cardholders pay simply for having a particular credit card, often travel rewards credit cards. The annual fee is often waived the first year, but they can be expensive, several hundred dollars in some cases. That said, some cards do offer perks that allow cardholders to recoup this money.
Foreign Transaction Fee: A forex fee is a percentage charged on each dollar you spend on a credit card outside the country. That can mean booking an international hotel, spending money in a foreign country, or buying something online from a seller outside the country. Most cards have done away with foreign transaction fees, but they can be as much as 3%, so look for and avoid them.
Balance Transfer Fee: This fee is equal to a percentage, usually 3% to 5%, of the total balance you're transferring from an old credit card to a new credit card with a 0% introductory offer. This fee can be worth paying, but some cards don't charge a balance transfer fee.
Sign-Up Bonus
Oooh, a good sign-up bonus can net you all sorts of excellent perks. There is a ton of competition amongst credit cards, so they use sign-up bonuses to lure new customers. The bonus rewards can be cash back, travel points, free flights, or hotel stays.
These sign-up bonuses can be really lucrative. If you have good credit, a sign-up bonus should be part of your criteria for how to choose a credit card.
Churning over at Reddit is on top of this and any other credit card perk related subject. Before you apply for a rewards card, check it out. Somehow they seem to know things like, "Card X has a 30,000 point sign-up bonus now but if you wait until August 1, it will be 75,000 miles."
Rewards
There are two basic types of credit card rewards: cash back and travel rewards. The travel rewards, particularly the sign-up bonuses, can be really sexy, and a lot of people are lured in when searching for a new credit card.
And those travel rewards can be beneficial. Free flights, hotel stays, checked bags, credits that can be used to pay for programs like Global Entry or TSA Precheck. But they're only useful if you travel enough to get the most out of them.
If you only take one or two flights a year, stay in hotels infrequently (preferring Airbnb) or don't travel abroad, while you might be able to convert the sign-up bonus into some free stuff, you're unlikely to continue accruing enough points through everyday spending habits to make a travel rewards card the best choice.
If that's the case for you, a good cash back rewards credit card is probably more beneficial to you. The sign-up bonus can net you hundreds of dollars and your regular spending hundreds more in cash back each year.
When choosing a cashback card, take a look at your Mint account and see where you spend some real money.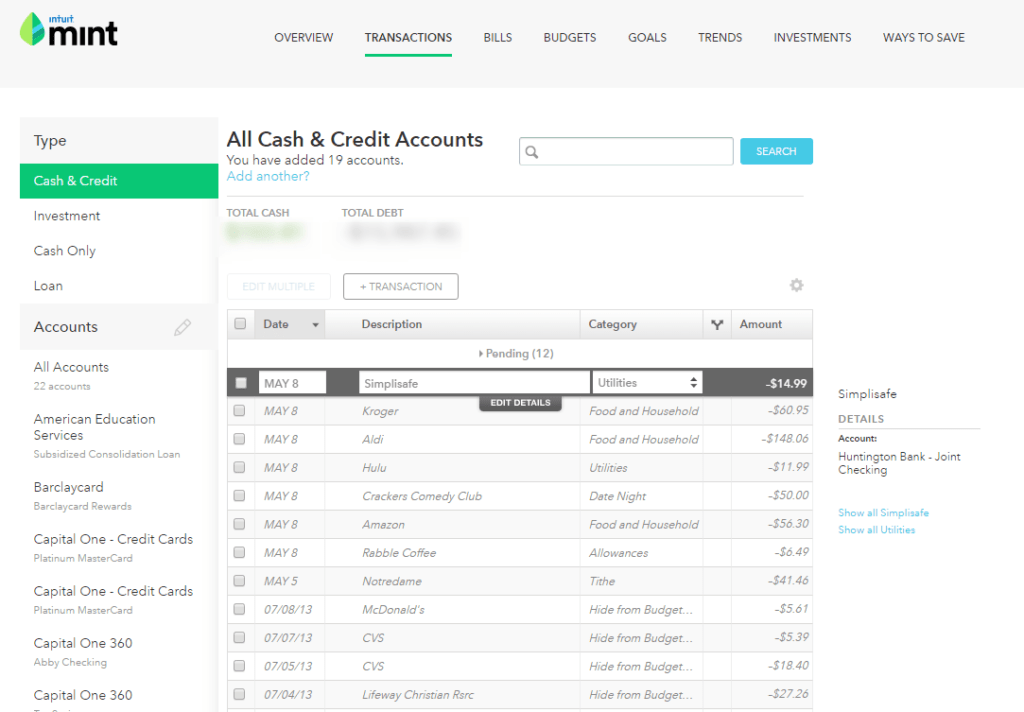 Some cashback cards give cardholders a flat percentage back on all purchases, and some give a higher rate back on certain kinds of spending like grocery stores, gas stations, and office supply stores.
Protections
When you make purchases on the right credit card, you will have certain protections. Protections vary from card to card, so read the fine print for details.
Fraud Protection: This is a federal law, which means cardholders have a maximum liability of $50 for fraudulent charges, and that falls to $0 if the card is stolen and you report it to the credit card companies before any charges are made.
Purchase Protection: When you use a credit card to buy eligible items, and they break or are stolen, the credit card issuer may refund the cost or replace the item.
Price Protection: If you buy something and then the price drops within 60-90 days, the credit card company will reimburse you for the difference.
Return Protection: If you want to return an item that isn't damaged and the seller won't accept it within a 60-90 day period of time, the credit card company may reimburse you.
Travel Insurance: Travel insurance means different things depending on the credit card but can include trip accident, trip delay or cancellation, lost or delayed baggage, and medical emergency coverage.
Rental Car Insurance: When you rent a car with a credit card that offers this insurance, you can refuse the rental company's coverage because the credit card company will cover the cash value of the rental vehicle for collision damage and theft. Not all vehicles and not all situations are covered, again read the fine print.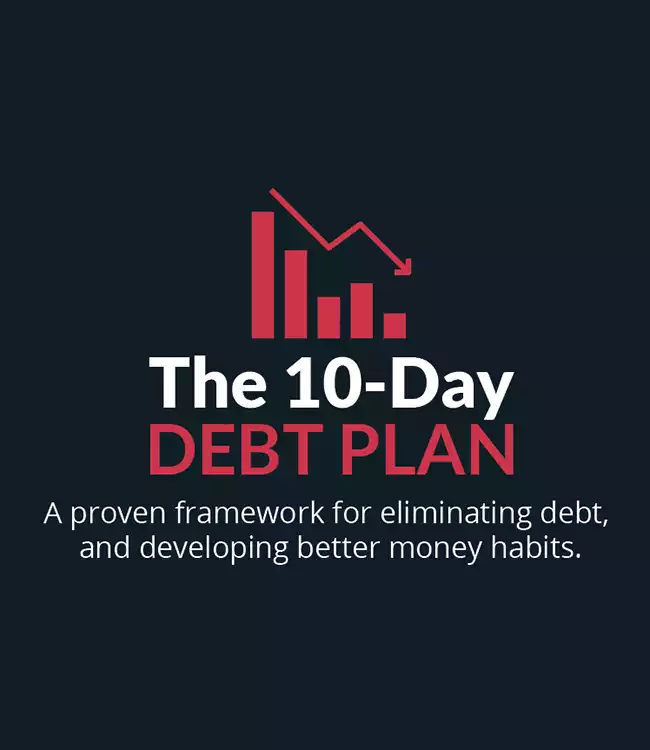 Your debt is an emergency.
This free course outlines a proven framework that thousands of people have used to eliminate their debt, develop better money habits, and start building a secure financial future.
Get the Free Course

The Best Credit Credit Cards For You
Finding the right credit card is possible no matter what your situation.
Credit Cards for Those With No Credit or Bad Credit
Those who don't have much credit history can find themselves in the same boat as those with bad credit, frozen out by a lot of credit card issuers. You won't be able to qualify for the best credit cards, the sexy rewards cards, but you can get a credit card.
Use it well, and you can build and repair your credit and move on up to a better credit card.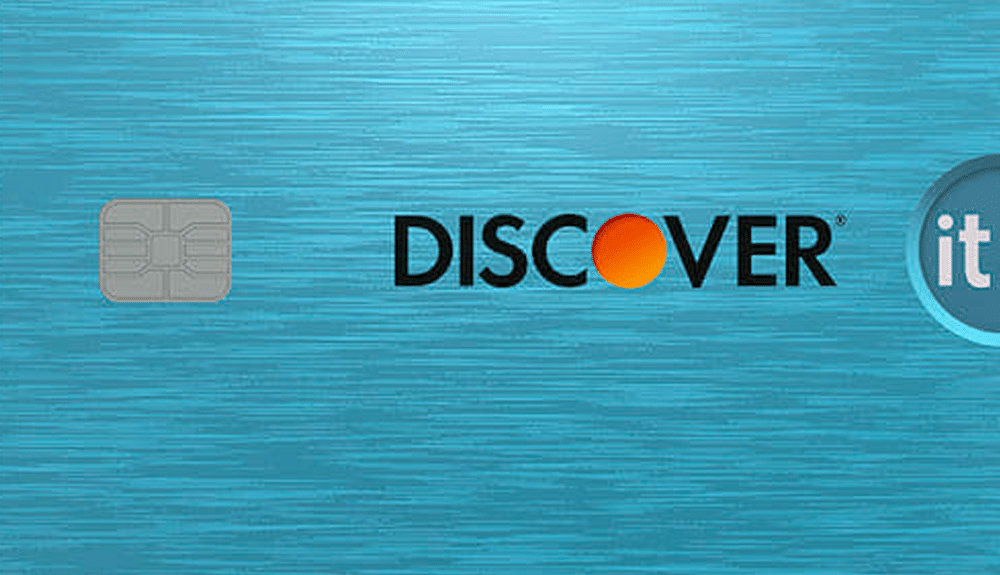 The Discover it Secured card is what's known as a secured card. To get a secured credit card, users pay a security deposit, usually refundable. In most cases, the amount of the deposit is the amount of your credit limit.
This Discover card reports your payment history to all three major credit bureaus. This helps to build or repair credit as long as you pay your card on time and ideally pay the balance in full each month. The card has no annual fee, and after eight months, you may be able to move to an unsecured credit card.
Many secured cards don't offer rewards, but this one does!
 Card members earn 2% cashback up to $1,000 at gas stations and restaurants each quarter and 1% back on all other purchases. Discover also matches your cashback earnings at the end of the first year.
This card is meant for those with a credit score of 660 or below.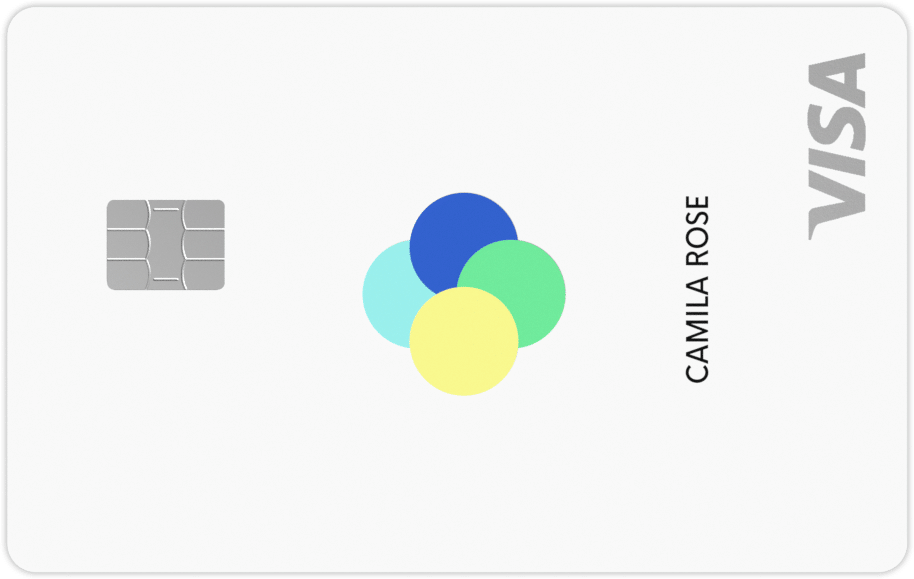 Petal's main factor in approving an account is not a user's credit history but the tale your bank account tells. Applicants for this unsecured card allow Petal to access their banking details to determine what their cash flow is like.
The card has no annual fee and reports to all three major credit bureaus. Petal is a cashback card. Users earn 1% cashback after being approved, 1.25% back after making on-time payments for six months, and 1.5% back after making on-time payments for one year.
There is not a credit score requirement for Petal approval. 
Best Student Credit Cards
College students aren't barred from applying for and can often be approved for other kinds of "starter" credit cards, but these starter cards are specifically designed with students in mind.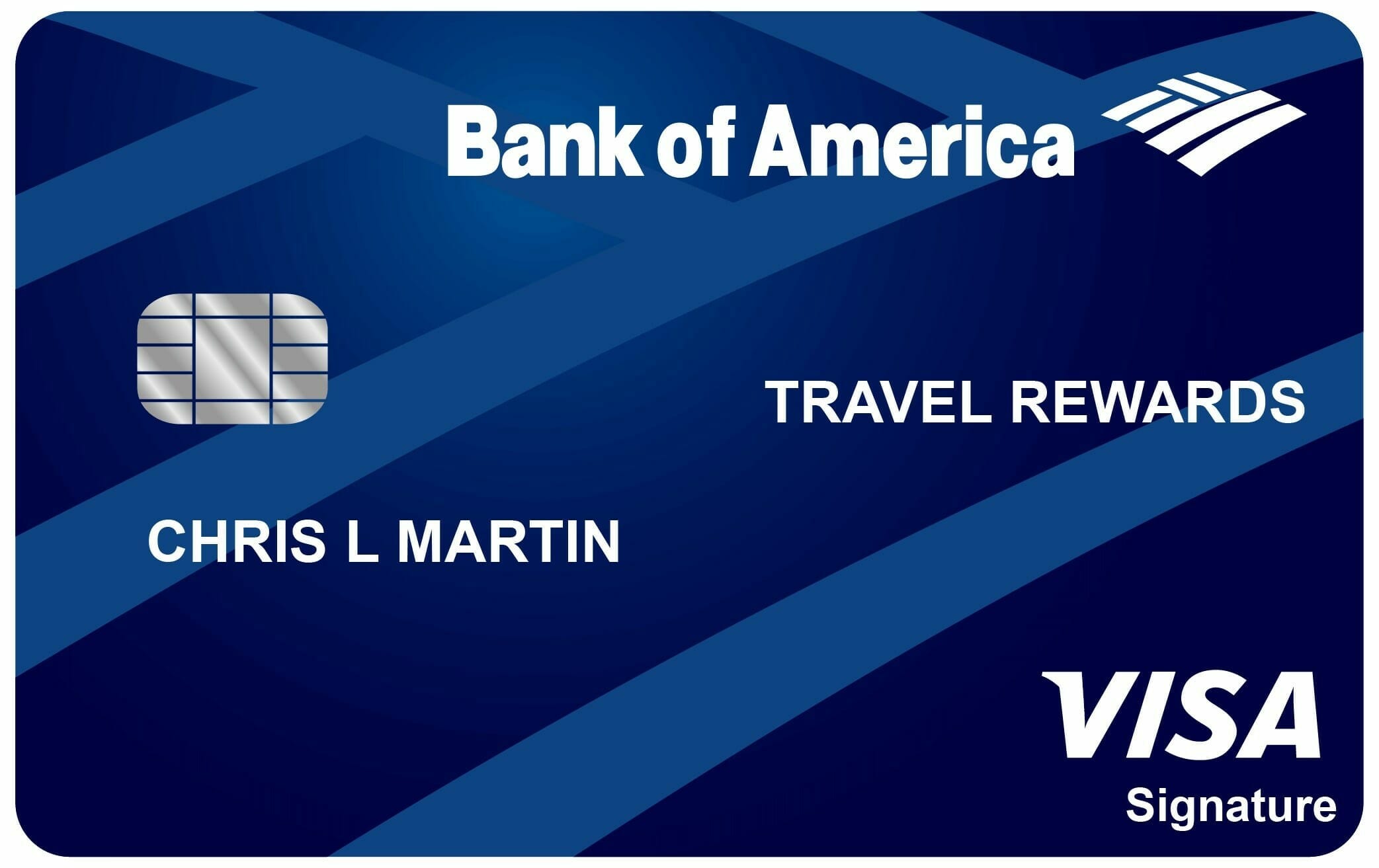 Start making those Spring Break plans! Travel rewards cards are pretty rare for those with limited credit history, a category many college students fall into, but B of A is doing something about that. This card has no annual fee, no foreign transaction fee, and reports to TransUnion.
There is a great sign-up bonus offering users 25,000 points after meeting a $1,000 spend within 90 days of opening the account. Those points are equivalent to a $250 credit for travel expenses charged to the card. Users can add to their points earning 1.5 points per $1 spent on all purchases.
This card is meant for those with less than three years of credit history.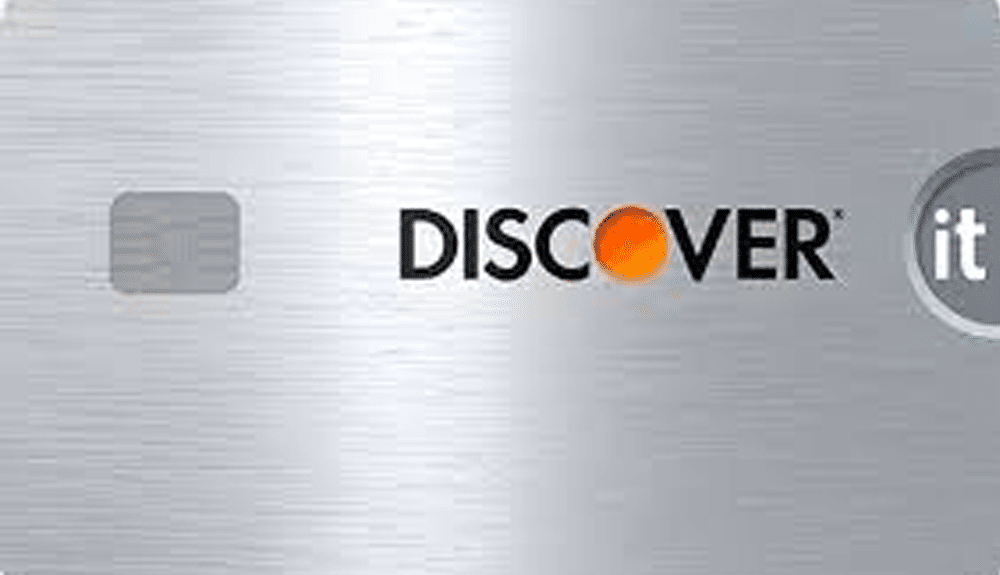 Not only does Discover offer students an opportunity to earn cashback, but it also rewards their good grades too! The Discover it Student Cash Back card has no annual fee and a 0% APR on purchases for the first six months. There is no late fee charge on the first late payment, nor does the APR increase due to late payments.
The card gives 5% cashback in rotating, quarterly categories like Amazon, restaurants, and grocery stores. There is 1% back on all other spending. At the end of the first year, cardholders will receive double the cashback they've earned for the year.
Discover has a program called Good Grades Rewards. For each school year, a student's GPA is a 3.0 or higher for up to five years; they'll receive a $20 statement credit.
This card is available to those with a limited or no credit history.
Best Balance Transfer Credit Cards
The right balance transfer credit card can save you a ton of money.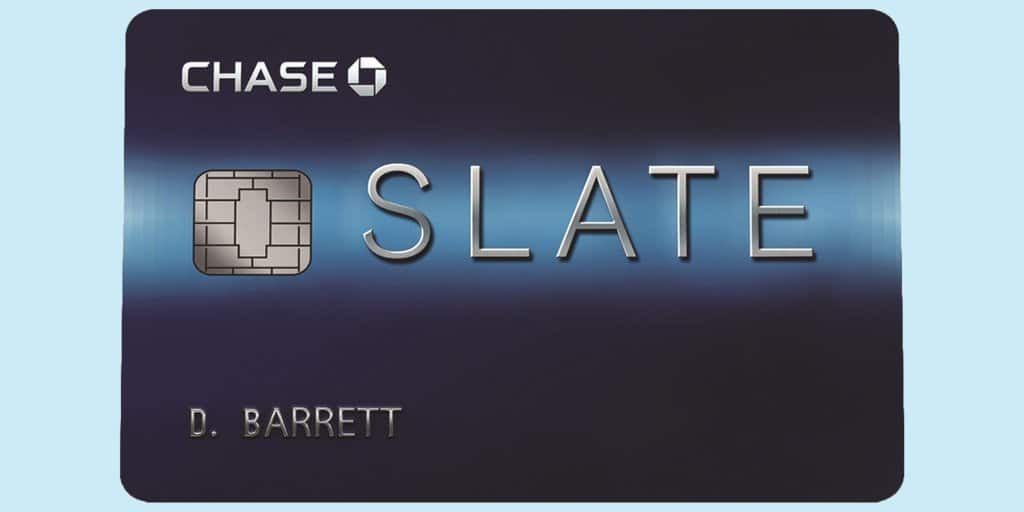 The Chase Slate card has no annual fee, a 15 month 0% APR introductory period on both purchases and balance transfers. Transfers must be made within 60 days of opening the account. Transfers done later will be charged 5% of the total balance transferred.
The Chase Slate card doesn't offer any rewards and has a foreign transaction fee, so we only recommend it if you have a large purchase coming up or are carrying a balance on another card.
The minimum credit score is 700.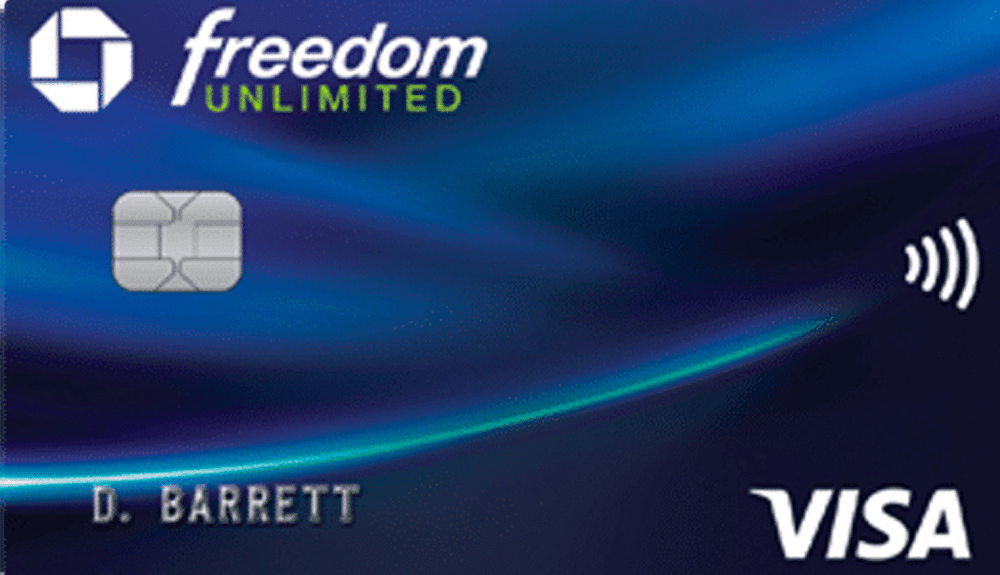 This Chase card does have a balance transfer fee, but it's also a great cash rewards card and has a nice sign-up bonus. There is no annual fee and a balance transfer fee of 3% of the amount transferred. The 0% APR intro period is 15 months for both purchases and balance transfers.
There is a $150 bonus after spending $500 in the first three months of opening the card. Users earn 1.5% cashback on all purchases.
The minimum credit score is 700.
Best Cash Back Credit Cards
Having the right cash back card makes life just a little cheaper.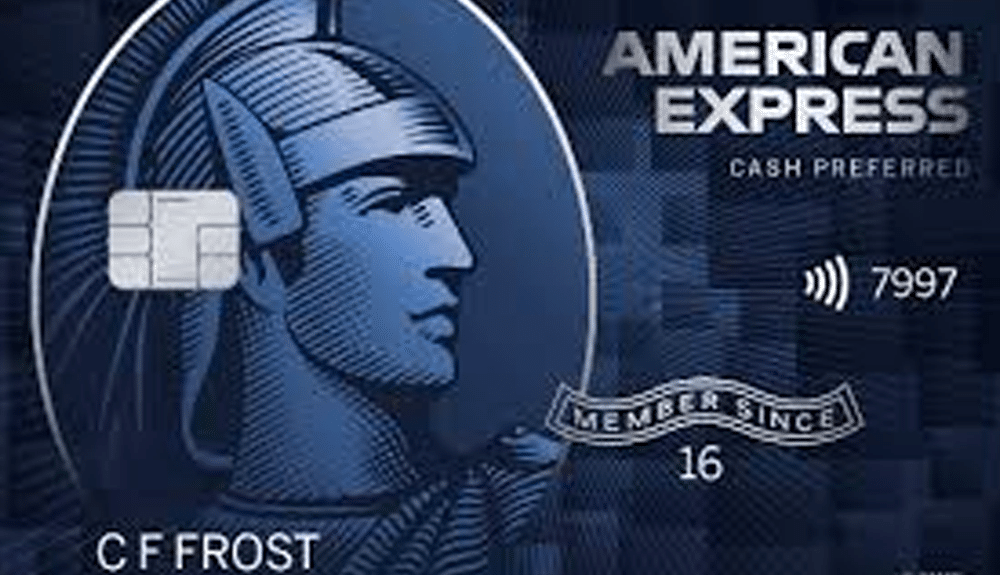 This is the best cashback credit card for people who spend a lot of money at grocery stores, and who doesn't? Even if you don't like food, you still need stuff like trash bags and paper towels, which you can buy at a grocery store! It also offers some good cashback on other categories.
The card does have an annual fee of $95, but there is a sign-up bonus of a $250 statement credit after spending $1,000 in the first three months.
That's a great sign-up bonus but look at this cashback!
6% back at supermarkets up to $6,000 per year (1% after that)
6% back on select streaming services
3% back on transit including taxis, rideshares, parking, tolls, trains, buses, and more
3% back at gas stations
1% back on all other spending
If you spend about $30 a week at the grocery alone, you'll have just about recouped that annual fee. Totally worth it, in my opinion.
The minimum credit score is 690.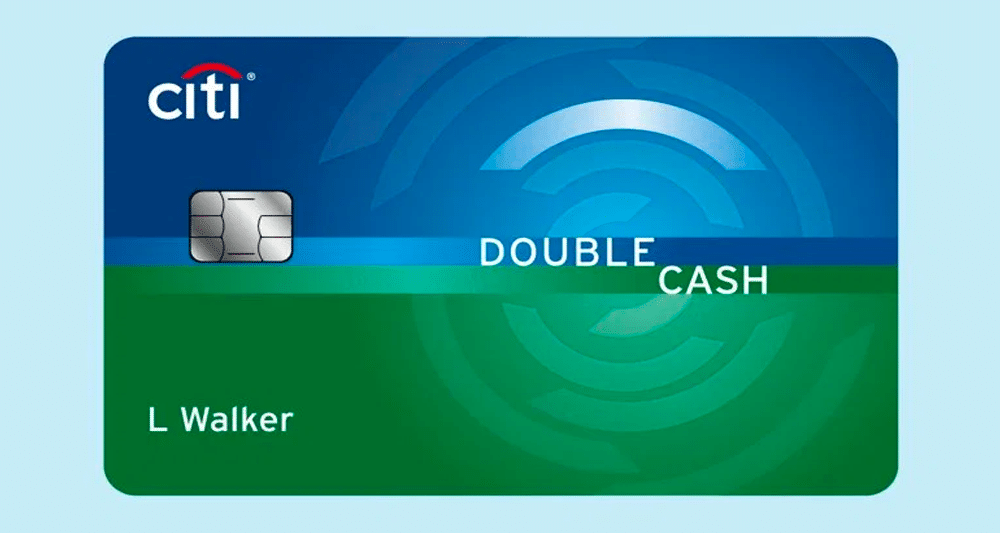 You can find cards offering a higher cashback percentage, but most of those cards give cash back in rotating categories. And usually, you have to "activate" the categories each month and then remember what they are. Ugh! Too much work.
That's why we like this Citi card. It has no annual fee, has an 18 month 0% APR on balance transfers, and gives users 2% back on all purchases, 1% when you spend, and another 1% when you pay off the purchases. No sign-up bonus, though.
The minimum credit score is 700.
Best Travel Rewards Credit Card
These are the most fun kind of travel rewards credit cards, lots of great perks, and typically outstanding sign-up bonuses too.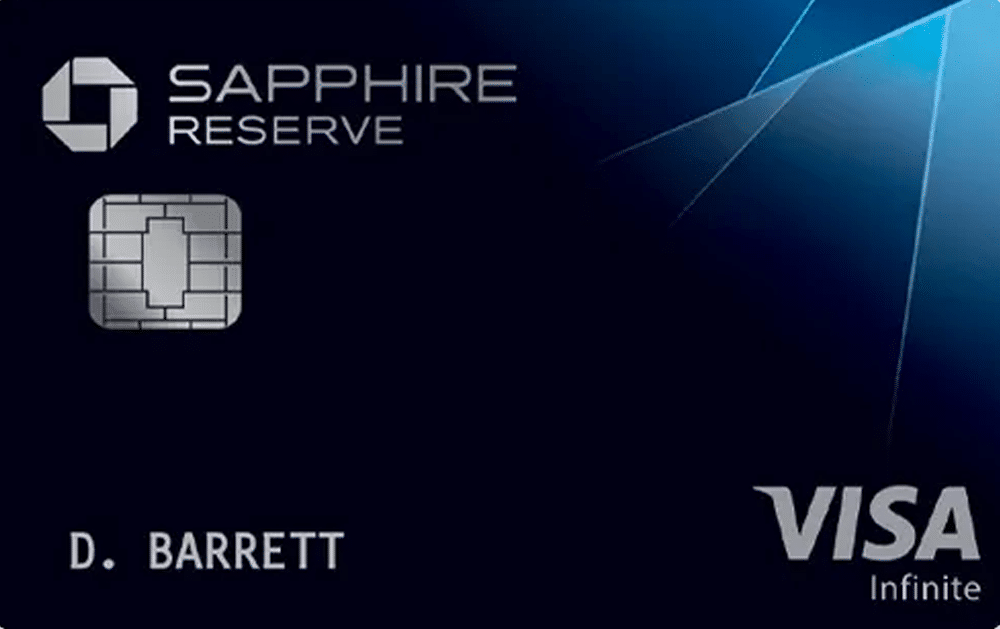 This is considered by "professional" travelers to be the king daddy of travel rewards cards, and you'll probably agree. The sign-up bonus is excellent, 50,000 points after spending $4,000 within three months of opening the card. This is equivalent to $750 in travel booked through Chase or a $500 statement credit.
We did an in-depth review of this card, and you can read all the details there. I have the "little brother" to this card, the Chase Sapphire Preferred. It's a great travel card too, but I reallllly want the Reserve. The $450 annual fee has been a sticking point, but I've been traveling more, so think I can almost justify it!
The minimum credit score is 750.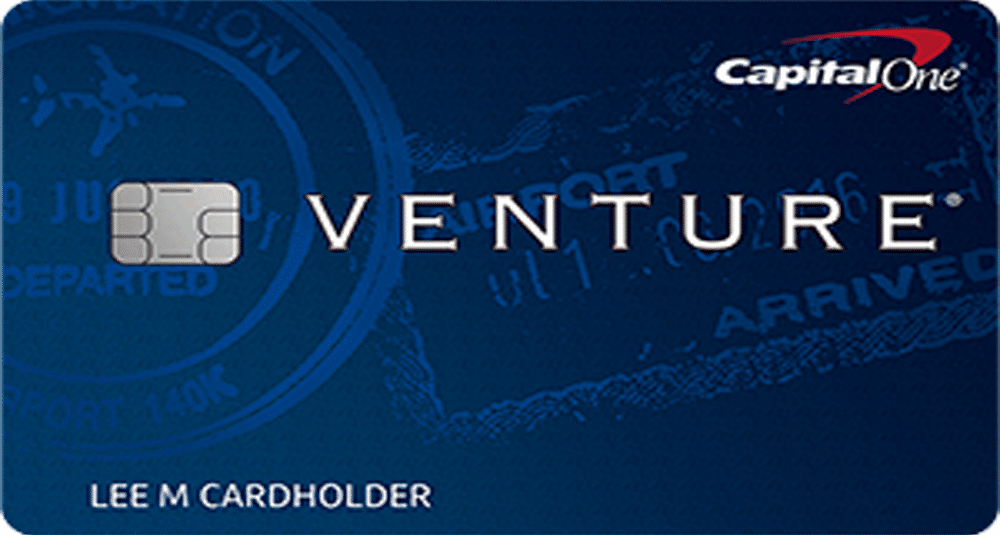 Some people make a hobby and even a living out of "travel hacking" credit card rewards, and if you get it right, you can save lots of money and score lots of free upgrades. But it's absolutely a skill, and there are a lot of moving parts. Some people just can't be bothered even though they're frequent travelers. This Capital One card is for them.
The Venture card has a $95 annual fee, which is waived for the first year, and there are no foreign transaction fees. There is a sign-up bonus of 50,000 points after spending $3,000 in the first three months of opening the card, which is worth $500 in travel expenses.
Users earn two miles on every dollar spent and ten miles per dollar on select hotels and a $100 credit for their Global Entry or PSA Precheck applications. The miles you earn can be redeemed for statement credits against travel expenses, and there is no minimum to redeem so you can use your points to pay for your $6 Uber ride. Your miles don't expire, and there is no cap on the number you can earn.
The minimum credit score is 700.
Choose Wisely
How to choose a credit card is pretty straight forward; choose the best kind of card for your needs and a card that you have a good enough credit score to qualify for. Using a credit card wisely is pretty straight forward too. Don't buy stuff with a credit card that you can't afford to pay cash for.
We know sometimes things don't work out that way. While a credit card is a useful thing to have, if you don't think you can use it wisely, it's better to make do without. All these perks can be really tempting, but there is no credit card reward valuable enough to make up for putting yourself into debt you can't pay off.
Show Notes
The Andrew Sangria – Rum, wine, triple sec, and sprite. Perhaps Andrew will delight us and share his actual recipe. I'll ask him. (edited by Andrew) For the record, who has time to measure ingredients? You'll know you've done it right if you still taste the rum ;)
Podcast Correction:
In case you're too lazy to scroll down much, further, I'd like to point out that we made a mistake in the episode. You can't use prepaid cards to build credit, but you CAN use secured cards to. A similar idea only there's actual credit usage involved with secured cards. Thanks goes out to Kyle Russell for catching this one!
Get our best strategies, tools, and support sent straight to your inbox.