Table of Contents
The Easiest Way to Practice Travel Hacking with Credit Cards
Traveling can be expensive, but you can hack the cost. These are the easiest ways to practice travel hacking with credit cards.
Traveling is great, traveling for free is even better. You can travel for free, or at least very inexpensively when you use travel hacking.
Please Hack Responsibly
Before we go any further, understand that you can't do any of this unless you currently have no credit card debt and can pay off all of your credit cards in full each month. If you don't meet those requirements, any perks you gain from travel hacking will be entirely negated by the amount of interest you pay when you carry a credit card balance.
What is Travel Hacking?
Travel hacking is when you rack up points for things like free flights, hotel stays, and car rentals. Depending on how many points you have, you can use points to pay for those things making them free or discounted.
If traveling were free, you'd never see me again.
Tweet This
There are other methods, but the best way to practice travel hacking is to use credit cards to accumulate points.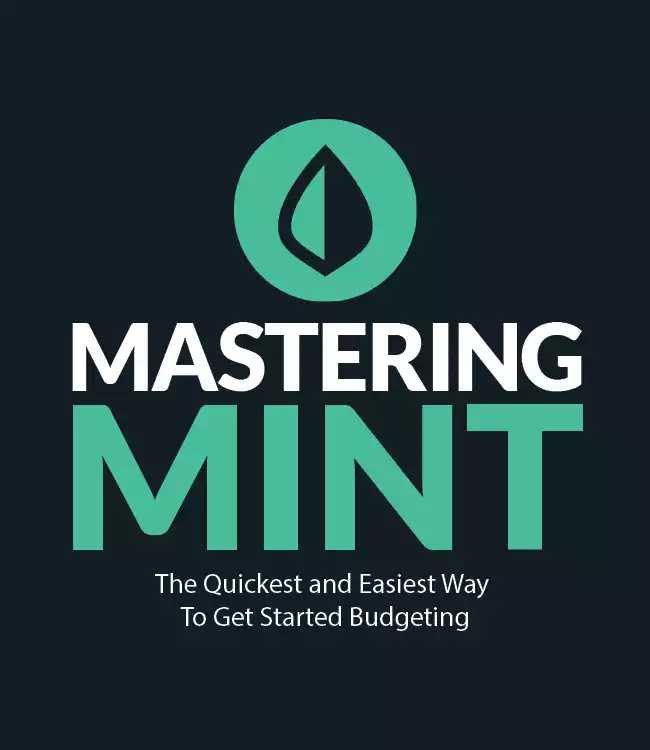 Travel Hacking For Normal People
Some people go to crazy lengths to accumulate points. One story that has become legendary is of the man who earned 1.2 million airline miles by buying 12,000 pudding cups!
Another common method is credit card churning. People open lots and lots of credit cards to get the sign-up bonus points. Once the points are in their account, they close the cards.
We don't recommend churning. Each time you apply for a credit card, your credit score takes a hit. The same thing happens when you close a card. The hits aren't huge, but they do negatively impact your credit score. Anyone getting close to taking out a loan to buy a home or car should definitely avoid churning.
We don't want you to buy thousands of pudding cups or hurt your credit trying to get free stuff, so we're going to suggest easy to do travel hacking methods using credit cards. These simple methods will get you some free travel and make you the envy of all your friends, Facebook ones, and the real kind!
Sign-Up Bonuses
Because there are so many credit cards, they are always vying with each other to attract new customers. Offering a lot of points as a sign-up bonus is one way they do it. It works like this. When you open an account with Credit Card W and spend $X in Y months, you'll get Z points.
You can double up on these promotions by opening two accounts, one for personal use and one for business use. What if you don't have a business? Say you're a consultant. Are you a server in a restaurant? Do you answer questions about the menu? Guess what? You're a food and beverage consultant!
If you apply for a card online and are rejected, call up and ask that your application be reviewed over the phone.  That can often turn a "No" into a "Yes." 
You can also go to Credit Karma and see what cards you're likely to be approved for before you apply. Again, this will help protect your credit score. Each time you apply, the score goes down, so you don't want to apply for cards you have no chance of getting even if you call and apply over the phone.
Add an Authorized User
Another way to add a lot of points quickly is to add an authorized user to your account. A lot of cards will give you a few thousand more points when the user meets the minimum spend.
Another benefit of this is airport lounge access. Certain credit cards allow you to use airport lounges for free, but most don't allow your travel partner in for free, they have to pay around $35 to join you.
I think this rule is unfair especially if the card that provides lounge access was the card used to pay for both tickets. But you can get around it by making your travel partner an authorized user. Doing so means they get a card of their own and just showing the card is enough to get free access to the lounge.
Meeting the Spend
How can you spend enough money on your new card so that you get the sign-up bonus points without buying a bunch of stuff you don't need? If you aren't already, you should be putting every expense you can on a credit card, again with the caveat that you can pay the balances in full every month.
Doing so not only helps you meet minimum spends but can help you accumulate additional points and offers some protections that using debit cards or cash don't. If there is fraudulent activity on a credit card, that's the bank's money and the bank's problem. If there is fraud on a debit card, that's your money and your problem.
Fraud on both can usually be cleared up relatively quickly, and you are almost never responsible for any of those charges. But in the time it takes to resolve the issue on a debit card, you won't be able to access your account to get cash or to pay bills. Even if it only takes a few days to clear up, this can cause you a lot of problems.
If you pay your rent online, you might be able to use a credit card which can go a long way to earning points. I do this, and the information is even reported to the credit reporting agencies which has improved my credit score since it counts as another line of credit and an additional on-time payment each month.
If you still can't meet the minimum or you want to collect points fast for an upcoming trip, buy gift cards. Use the card you're earning points on to buy gift cards for places you regularly spend money like grocery stores and gas stations. Even better, buy the cards from a site like Raise which sells gift cards at a discount.
Avoiding Annual Fees
We know that we preach against fees and you can find travel rewards cards that don't have an annual fee. But the really top tier ones with the best benefits do have an annual fee. So long as you are getting more value through the perks of the card than you're paying for the fee, you will come out ahead. Most cards waive the fee for the first year.
But if you aren't really interested in keeping the card after you get the sign-up bonus points, you have a couple of options. You can simply close the card before the annual fee is due but that will hurt your credit score.
You can ask that the fee be waived, but this doesn't usually work. The best option is to call up the credit card company and ask them to downgrade your current card to one that doesn't have an annual fee.
Ask if doing so will affect your points. If it will, transfer them to an airline or hotel points, account before making the switch.
Concentrate Your Efforts
If you're trying to pay off debt across several credit cards, what's the best way to do it? Just throw a little money at each one? No. You choose one card at a time and concentrate your efforts on paying that card off first.
Using travel rewards cards should follow the same principle. If you have a wallet full of them and randomly spend on them all, you're not going to accumulate points as quickly as if you used fewer cards.
My strategy is to choose one good card for airline points and one for hotel points. I put all of my spending on those two cards. Chase Sapphire Preferred is my flight card (I really want CS Reserve but don't travel enough right now to justify the $450 annual fee), and Starwood Preferred Guest from American Express is my hotel card.
Currently, SPG is offering several thousand points for meeting another minimum spend so I've shelved the CSP and am using the SPG exclusively so I can get those extra points.
The Right Card for the Right Job
When you spend on some cards, not all purchases award the same number of points. Some cards award more points for dining out, for travel expenses, or at different kinds of stores, like groceries and drug stores.
Know what card offers the most points for each kind of purchase. Chase Saphire cards offer more points when you use them in restaurants. The SPG card offers more points spent at participating hotels than for spending in restaurants or grocery stores.
Use Portals
Another way to earn more points and to make your points go further is to shop through the cards online shopping portals and to book travel through the dedicated travel portal.
When you use Chase's shopping portal, you can earn four points for every $1 you spend at Bloomingdale's, five points for every $1 you spend at Lancome, and two points for every $1 spent at Sephora among several other offers. When you use the Chase travel portal, your points are worth 25% more!
Refer Friends
Some credit cards will give you points when a friend uses your referral code and is approved for a card. CSP, for example, gives you 10,000 points for every successful referral, up to five per year. That is an extra 50,000 points a year.
Our Picks for the Best Credit Cards for Travel Hacking
There are loads of travel rewards cards to choose from, but these are our favorites. They are easy cards to accumulate points with and don't have lots of weird rules or restrictions when it comes to turning your points into free travel.
Chase Sapphire Reserve
The Chase Sapphire Preferred card made a splash when it was introduced several years ago, but it was nothing compared to the reception the Chase Sapphire Reserve got. It's considered by most travel hackers to be the best travel rewards card in a crowded field.
Earn 50,000 point bonus upon signing up and spending $4,000 in the first three months

3x points on travel and dining

$300 annual travel credit

The fine print: $450 annual fee which is not waived the first year
Chase Ink Preferred
The Chase Ink is a business card. If you don't have a formal business, you can apply as a sole proprietor. 
Earn 80,000 bonus points when you spend $5,000 in the first three months

3x points on travel and shipping, along with certain utility and advertising purchases

The fine print: $95 annual fee
SouthWest Rapid Rewards Biz and Personal for Companion Pass
This is a great card for couples. When you earn 110,000 Rapid Rewards points or take 100 eligible flights in a year, you will earn a Companion Pass. These entitle one person to fly with you for free apart from taxes and fees.
Get the pass as early in the year as you can. It is only good for the remainder of the year you get it in and for one year following.
Earn 40,000 points by spending $1,000 in the first three months

$99 Annual Fee

2 points per $1 spent on Southwest® purchases and Rapid Rewards® Hotel and Car Rental Partner purchases. 1 point per $1 spent on all other purchases
The Starwood Preferred
This is not the easiest card to earn points with, but it is the card that probably has the most travel partners which means you can transfer points to dozens of airlines and hotels, so it's worth having.
Earn up to 75,000 bonus points for signing up and meeting the minimum spend of $3,000 in the first three months

Cash in points for free rooms at over 1300 Starwood hotel properties worldwide

Transfer points to over 150 airline miles account with a 25% bonus on each 20,000 point transfer

Earn 2-2.5x Starpoints for qualified purchases
Hack That Vacation
Traveling is one of life's great pleasures, and it can be done for less money than you think. Especially if you have the right travel rewards cards and know how to use them. You can certainly go down a rabbit hole of ways to earn and maximize points.
But realistically most of us don't have the time or patience for that. These are travel hacking tips that anyone can do. Anyone who pays off their credit cards in full every month.
Show Notes
Schlafly Local Oak: An ale aged in Missouri white oak tanks.
Schlafly India Pale Lager: Tangerine and citrus flavors combined with a malty profile.
Thank you to our sponsor: Ahrefs and Finimize
Ahrefs is the secret to LMM's success. They cover every aspect of SEO. If you want to start a blog or improve traffic to an existing one, this is the tool. You can win a free Lite annual subscription by tweeting @ahrefs and @MoneyMattersMan and telling us why you should be our winner
Get our best strategies, tools, and support sent straight to your inbox.