Table of Contents
Recession-Proof Stocks: Surviving Market Crashes and Global Pandemics
Record plunges in the stock market, the NYSE hitting the kill switch, record unemployment numbers. It's a scary time to be an investor; it's a frightening time to be a person! But it can also be a great time to be an investor if you know what to invest in during a recession.
Why do you need recession-proof stocks? We did warn you in our Recession Fire Drill episode. 
The Wall Street Journal polled economists about the likelihood and time frame for a recession. More than 80% of economists think we're one to two years away. Ray Dalio proclaimed in February 2018 that we were about two years away from a recession.
What the financial seers didn't predict was that a coronavirus pandemic would usher in the next recession, an economic downturn that is likely to make the Great Recession look like a hiccup.
Many of you were too young or too broke to invest during the Great Recession, and you might be too scared to invest right now, especially if you're a first-time investor.
And while what goes up must come down, the opposite is true too, at least when it comes to the stock market. In September 2012, just four years after the 2008 meltdown, stocks had more than doubled and were closing in on a five-year high.
If you were sitting on the sidelines, you missed out on some record gains. Let's not make that mistake again.
Let's take advantage of the inevitable and buy some recession-proof stocks.
Create an Opportunity Fund Before Buying
An opportunity fund is money you put aside so that when you find an excellent opportunity, a cheap stock, the perfect rental property, or other real estate investments, you can buy it.
Whatever you're buying (i.e., investing in), you want to get the best deal you can.
Where does this money come from? If your job has not been impacted, you can still pay your regular expenses.
But you probably aren't spending on much else because none of us can go anywhere and if we could, nothing is open.
So your discretionary spending is probably pretty close to nil unless you're passing the time by online shopping.
Unless your new hobby is hoarding toilet paper, you should come out of this whole nightmare, having saved a nice little chunk of change!
Some of you are going to get stimulus checks. If you don't need that money to pay bills, put it in your opportunity fund. Your opportunity fund should be in a safe, easily accessible place, like a high-yield savings account.
Should you dip into your emergency fund to invest? I wouldn't risk it even for those who have job security and a completely stocked emergency fund.
There is just too much uncertainty.
But, you can divert some of your regular investing money. Let's say you invest $1,000 a month. Consider holding back $300 of that for an opportunity fund.
Timing the Market
Timing the market means buying or selling investments based on the perception of where the market for the investment or the market as a whole is headed.
The goal is to buy an investment when it's predicted that the investment will increase in value and sell it before it's expected to go down in value.
Well, right now almost everything is down in value so we should buy, buy, buy right?
According to the efficient market hypothesis, not necessarily. Prices already reflect all available information, so it's unlikely that you have some bit of information that gives you the ability to time the market correctly.
Unless you're certain members of Congress who sold equities after receiving briefings on the dangers of the novel coronavirus, they sold before the global financial panic made stock prices plummet; before the American people were aware of how bad things were going to get.
We're not trying to day trade here. Investing is a long game, and investing during a recession doesn't change that.
Dollar-Cost Averaging
Another way to avoid timing the market wrong is to invest using dollar-cost averaging. Rather than dumping a bunch of money into the stock market all at once, you spread your money out over a period of time.
This strategy reduces the risk of timing the market at precisely the wrong time.
Using dollar-cost averaging helps you take advantage of a bear market because as prices drop, you can afford more shares. When the market improves, you'll own more shares from the resurgence.
It's also an excellent way to make nervous investors a little more comfortable with the idea of investing. Like how you think nothing of spending $15.99 a month for Netflix but balk at the thought of paying $191.88 a year.
Purchasing Recession-Proof Stocks
There is risk in any investment. That said, there are some buys out there that are recession-proof.
M1 Finance
They're perfect for DIY investors who prefer a hands-off approach but can still pick individual stocks and funds. We specifically use them for the Golden Butterfly portion of our portfolio.

What Are You Buying?
Name the last five things you bought and where you bought them. These are mine:
Groceries: Walmart
Paper towels and toilet paper: Walgreens (Or Duane Reade as I still call it even though I haven't lived in New York City for four years)
Divine sneering at Donald and Ivana Trump t-shirt: Amazon
Five (count 'em!) boxes of hair dye: Amazon
Vodka: The bodega down the block.
Now think of what everyone else is buying. The list is not that big, cleaning products, paper products, non-perishable groceries.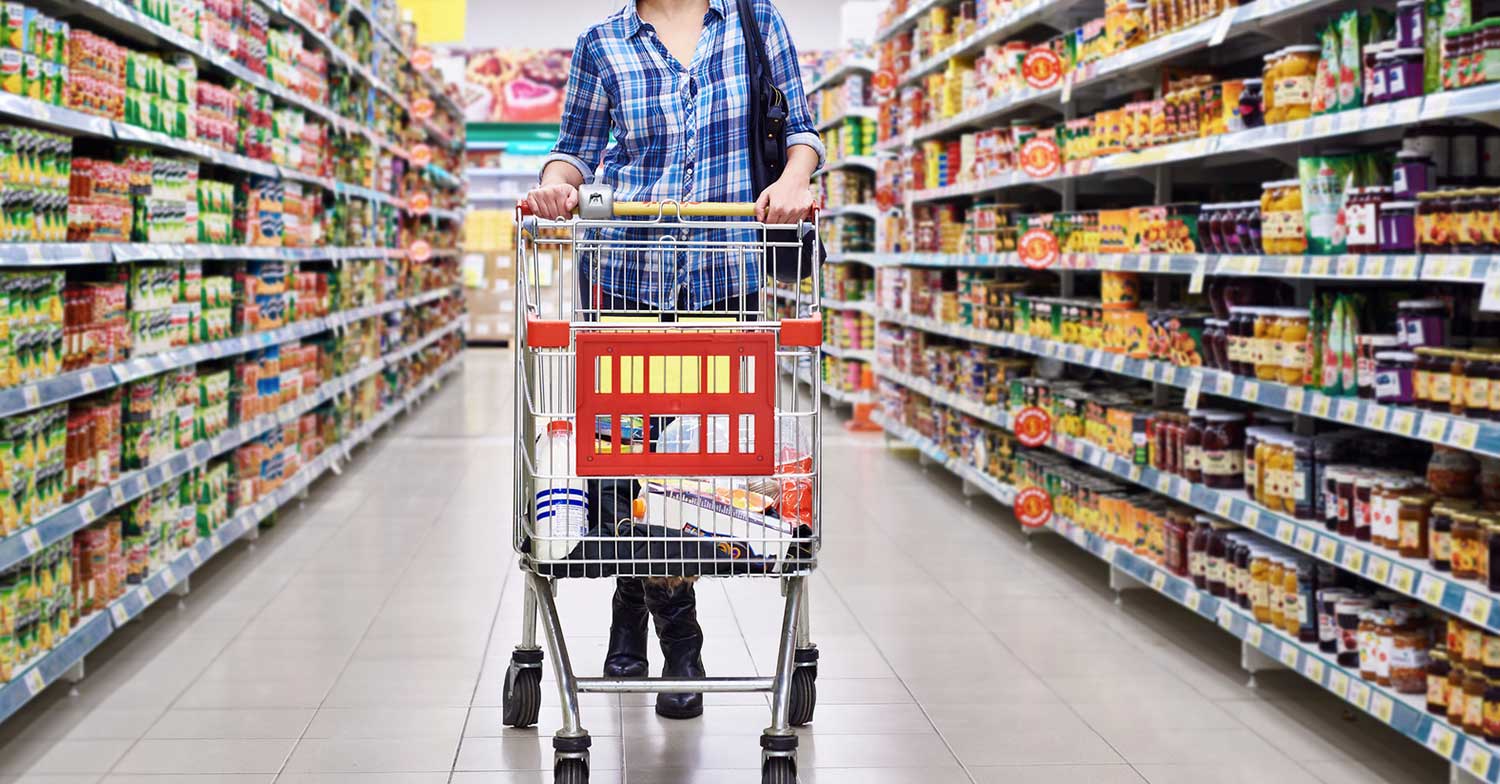 From our lists, we can extrapolate what are likely to be some good things to invest in: companies that produce the consumer staples on the lists and the companies that sell them.
What's the First Thing You're Going To Do?
Now do a similar exercise, list the top five things you're going to do when we're all ungrounded again. Here's mine:
Plan a vacation.
Buy loads of Clorox wipes, so the next time this kicks off, I have plenty.
Make it rain on the small businesses that helped people in my community.
Go out to dinner! I like cooking, and I'm a good cook, but I'm tired of eating my own cooking.
Buy a new couch, something I was planning to do before the lockdown.
What can we pick out from this list? Hotels, airlines, consumer, and household goods. While everyone will have their own answers, many lists will have overlap.
Things that everyone spent money on during lockdown and things everyone wants to spend money on after lockdown.
Those overlapping things can provide us with some clues as to what we should invest in.
Get our best strategies, tools, and support sent straight to your inbox.
Low-Cost Grocers and Retailers
Even once we're all let off house-arrest, the economy isn't going to bounce back magically. People will be unemployed, under-employed, facing depleted savings, and looking to cut costs whenever they can.
So, lots of people who shopped at Whole Foods and Target will be looking to buy staples at lower-priced stores.
Walmart
Walmart (WMT) not only has lower prices than many of its competitors but also carries more kinds of goods. You can get almost anything you need at Walmart; groceries, cleaning supplies, personal care products, clothes, and more.
This has always been appealing to those who want to one-stop-shop, but it's even more appealing during a pandemic. Fewer stops means less possible exposure.
Walmart also had e-commerce services in place before the pandemic like curbside pick up and delivery.
Once the lockdown is lifted, plenty of people will still prefer to buy things without having to set foot in a store, and while some stores have put these kinds of measures in place during the crisis, they may not continue them, and Walmart will.
Dollar Tree
While Dollar Tree (DLTR) doesn't sell a full range of grocery items, they do sell some food and hundreds of other things across several categories, including party supplies, school and office supplies, self-care products, cleaning products, and more.
There are more than 15,000 Dollar Tree stores in 48 states and Canada.
T.J. Maxx
The company that owns T.J. Maxx, TJX Companies (TJX), also owns discount retailers Marshalls, Homegoods, Sierra, and Homesense. There are other discount retailers, why is this one considered to be one of the recession-proof stocks?
The stores sell brand-name items at a discount because it buys inventory from other retailers with too much inventory and suppliers who have excess stock.
With fewer people spending money and those who are spending looking to spend less, TJX is going to be able to acquire plenty of discounted stock and will find new customers.
TJX stock pays a dividend that yields about 1.5% and has a 23-year long history of annual payout growth.
Health Care
The health care sector encompasses many categories, including pharmaceutical companies, hospitals, medical device makers, those that produce medical products like the PPE, a term we're all now familiar with.
Even when the immediate crisis is over, the products and services these companies offer will still be in high demand.
People get sick in any economy; many elective surgeries that were canceled will start going forward, and hopefully, medical facilities will learn the lessons instilled by not having stockpiles of critical items.
Johnson & Johnson
Johnson & Johnson (JNJ) has three different segments; pharmaceuticals, medical devices, and consumer health care products, so they basically have all of your coronavirus needs covered.
The company announced at the end of March that human testing of its experimental coronavirus vaccine will begin by September and could be available for emergency use authorization in early 2021.
The company has increased its adjusted operating income for 36 consecutive years and is expected to raise its dividend next month for the 58th year in a row.
Novavax
Novax (NASDAQ: NVAX) is one of the companies that has thrown its hat into the ring to try to find a vaccine for COVID-19. The company received a $4 million grant towards the research and has a track record:
Among the many vaccine platform approaches, NVAX has the deepest expertise in developing vaccines against previous coronaviruses, SARS and MERS.
At the time of writing, the share price is at just over $15 per share, making it the most affordable stock on our list.
CVS Health Corporation
You might think of its pharmacies when you think of CVS, (CVS) and right now, that would be enough reason to put it on our recession-proof stocks list.
CVS and other pharmacies are considered essential services, so they have not been shut down. But wait, there's more…
CVS merged its retail store operations with a pharmacy benefits management business and merged with health insurance company Aetna. 
The company reported free cash flow of $10.4 billion in 2019. Currently, the CVS Health Corporation dividend has a yield of 3.4%.
In 2019, the company utilized just 25% of its free cash flow to meet its dividend obligation. It's expected that there will be even higher payouts in the coming years.
Consumer Products
Most of us aren't spending on "frivolous" things like clothes, shoes, and home decor because we're worried about money and because most businesses that sell those things are shuttered right now.
But no matter how frugal we are or how much we're staying home, there are things we still need to buy and will always need to buy. These companies sell those kinds of items.
Clorox
I don't usually feel anxious, but the fact that I cannot find a single tube of Clorox (CLX) Wipes anywhere and haven't been able to for several weeks is making me weirdly anxious.
Clorox Wipes are a hot commodity, like cigarettes in prison, back in the day. On March 12, the stock was at $158.70, on March 17th, it was at $197.88.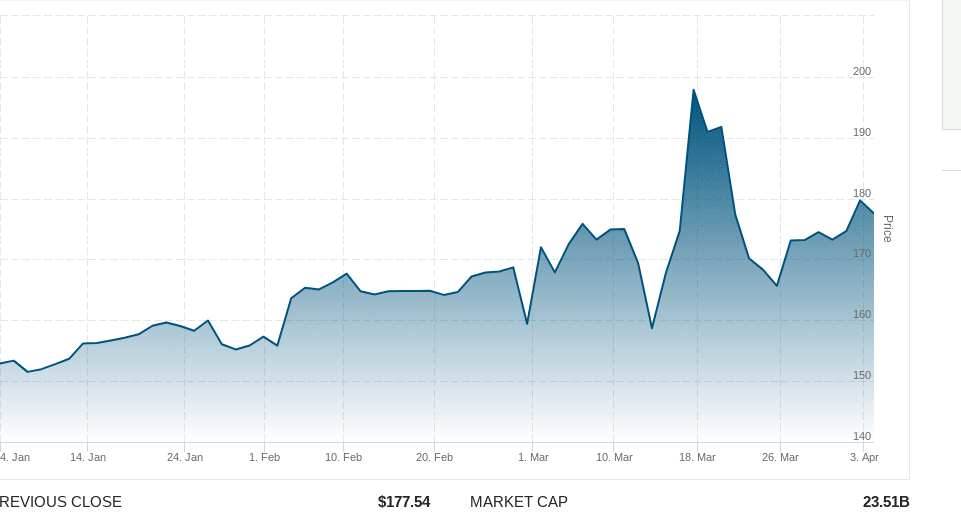 After this first wave of the virus recedes, one thing that will remain is our newfound cleaning, disinfecting zeal.
And even if that zeal were to fade eventually, people still need to clean their homes. And Clorox makes plenty of other products we regularly use, including Glad trash bags, Hidden Valley dressings, and Fresh Step and Scoop Away kitty litter.
McCormick
I enjoy cooking but being on house arrest coupled with the fact that restaurants are closed for dining in means I've been cooking at home more than usual. The same is true for lots of us.
I don't do takeout or delivery. The food is only part of the appeal for me, I like the experience of eating in a restaurant.
And what better time to step out of your ten-dish rotation comfort zone and try some recipes that are a bit more exotic. My Pinterest is bumpin!
McCormick (MKC) sells all those exotic spices we need to make our Pinterest dreams a reality. And the company makes a lot more than those little red-topped bottles we all know.
The company also makes Zatarain's, Old Bay Seasoning, French's, Thai Kitchen, and Frank's Red Hot.
Some 20% of McCormick's sales come from developing markets. Four years ago, it had an adjusted operating margin of 10.4%, two years later, that number grew to 14.2%.
Procter & Gamble
Procter & Gamble (PG) makes pretty much everything you have in your bathroom and under your kitchen sink right now, or that you wish you had but can't find at the moment.
It makes Bounty, Charmin, Crest, Dawn, Febreeze, Gain, Gillette, Olay, Pampers, Tide, and more.
P&G raises prices on its products by a small amount every year, and people continue to buy because so many of their products have such brand-loyal customers.
The company also has one of the best dividend streaks among companies that are traded publicly; the payout has been raised for 63 consecutive years.
Miscellaneous Recession-Proof Stocks
We wanted to throw in a few more recession-proof stocks that didn't fit in any of the above categories.
AT&T
The majority of AT&T's (T) profits come from its wireless division. Smartphones aren't going anywhere, especially in the "new normal" of working from home and social distancing, and the company is currently rolling out its faster network speeds with its 5G launch.
Visa
When you think of Visa (V), you probably think of credit cards, but Visa doesn't issue credit cards; they process credit card payments.
Lots of reward and little risk.
Many people are actively avoiding cash, and some businesses are not taking it because banknotes and coins are germy (even before COVID-19).
And lots of people are going to have to live off their credit cards for who knows how long. This means more transaction for Visa that has a 53% market share by network purchase volume. Those are the rewards.
Visa is not a lender, so it gets its money even if people default on their credit card bills or file for bankruptcy. That's the little risk portion of the equation.
Public Storage
A sad fact of this whole thing is that people are going to lose their homes as they did during the Great Recession.
But all of the stuff in those houses doesn't magically disappear, and whether people rent a smaller place or live with family or friends, chances are there won't be enough room for all of their belongings.
That's what makes Public Storage (PSA) one of our recession-proof stocks. Public Storage has been around since 1972 and is the biggest self-storage REIT in America. There are locations in 38 states.
All-Weather Portfolio
This portfolio's single goal is to make money in all market conditions regardless of interest rates, deflation, what new pandemic is threatening our shores, or who the POTUS is. It does this by focusing on growth and inflation cycles.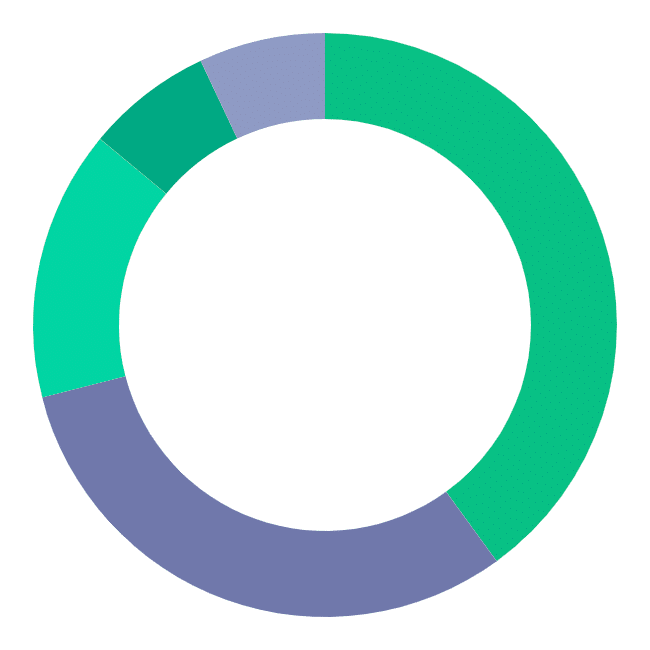 How To Prepare For a Recession
We all need to go into doomsday prepper mode to prepare for the coming recession. Here are some ways to prepare once you've secured your toilet paper and Clorox Wipe stores.
Top Up Your Emergency Fund
If your emergency fund has been on the back burner, now is the time to move it up front. The ideal fund contains three to nine months' worth of essential expenses like housing, groceries, utilities, car payments, and insurance premiums.
If you are still working, use the money you're saving on discretionary spending and add it to your emergency fund.
Start a Side Hustle
I used to get after you all for not starting a side hustle when you spent nearly 8 hours a day per household watching TV.
That was when you were still working, going to the gym, out to dinner, to concerts, and everything else we can no longer do.
No excuses. Start a side hustle with your newly found downtime. Not only will it give you something to do, but you can be making money, even if it's just a little extra—something we can all use right now.
Rework Your Budget
Hopefully, you already have a budget. That's personal finance Rule #1. But even if your job has not been impacted, you should rework it.
We all need a war-time budget, meaning we make some drastic cuts to our living expenses to reflect what could happen.
What could happen? You could suffer a job loss, have your hours reduced, or the same could happen to your partner, reducing your household income.
I hope I'm wrong, but chances are if you're reading this, you are likely to feel some negative financial impact before this is over even if you haven't so far.
The bottom line is, you need to save money.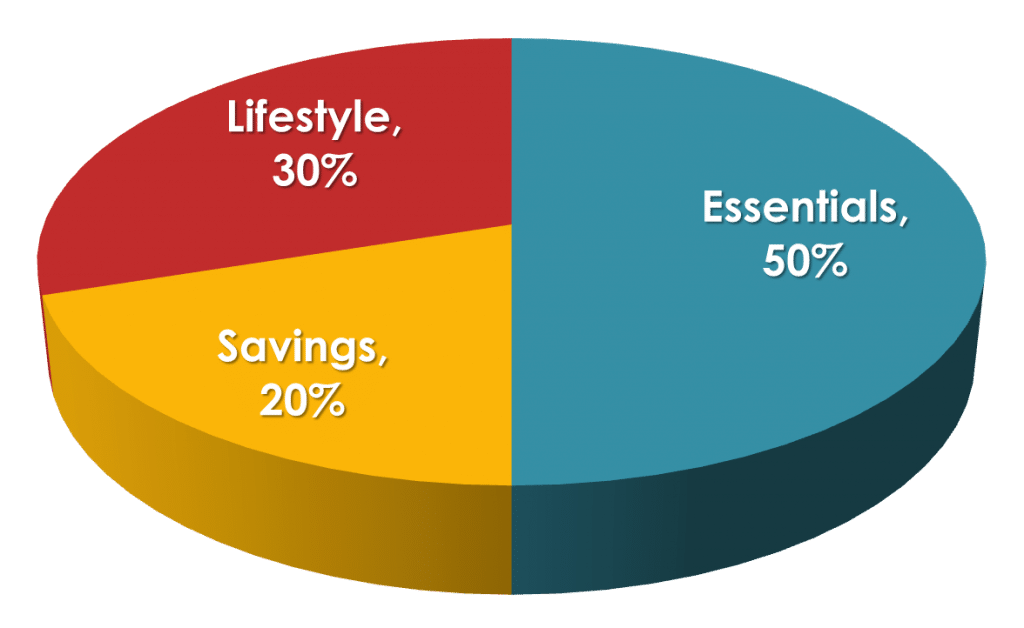 Because of our current situation, reworking your budget is easier than usual. That red slice of the pie is money you don't really have to spend.
It's the money you budgeted for all the stuff we can no longer do, going to dinner, shopping for fun, getting our hair and nails done. Automatic savings.
You should go even further, though. When you're done, it should be your worst-case scenario budget.
Our Pick
Personal Capital
Budget like a business and focus on your cash flow. In addition to their budgeting software, they have an awesome suite of tools to help you optimize your investments. Did we mention it's free?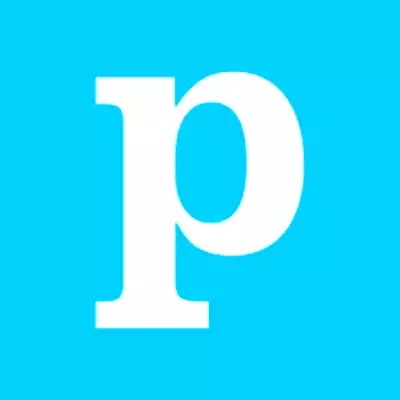 Defer
If you have the option of deferring payments on your student loans or mortgage, it's something you should investigate, even if you are still able to pay those expenses in the short-term.
You don't want to deplete your emergency savings if you don't have to, and none of us know how long this will last or how we will be impacted.
Credit Card Debt
If you have pretty good job security and an emergency fund that you have not used to pay off some lingering high-interest credit card debt, now is an excellent time to tackle it.
Interest rates have been cut, and that means your credit card debt just got a little cheaper.
Find Help
We recently wrote two articles that we hope will help if you're struggling or will help prevent you from struggling. I know things are scary, but there is help out there and remember, millions of people are in the same boat.
Where is the comfort in that?
Well, if you can't pay your rent or mortgage, you have a problem. But if millions of us can't pay our rent or mortgage, the landlords and banks have a problem.
Don't wait until things are as bad as they can be before you reach out for help.
Lessons Learned
During the last recession, I wasn't writing for LMM and had no interest in anything related to money.
When I started writing about money, I saw how the stock market made a huge comeback in a relatively short amount of time.
By the spring of 2012, the 2007-2009 bear market had been totally erased. How long did it take? Four and a half years.
And this wasn't a one-off. When it comes to stock market comebacks, 'Twas ever thus.
The recovery period from the 1929 crash? Just over seven years. The years between 1966 and 1982, a period during which the Dow basically went nowhere?
The inflation-adjusted total return index of the U.S. market was higher at the end of 1972 than it was in January of 1966, and halfway through 1983, the index was even higher.
Note: A period of 10.5 years was the most prolonged recovery period in a century for the stock market as a whole.
None of these recovery periods should matter unless you're retired and living off your retirement savings, but most of our audience isn't in that position.
We're not trying to be day traders, not now and not ever. What have we advocated since Day One? A buy and hold investment strategy.
And what do we consider the minimum amount of time you should leave money invested? Ten years.
Investing wasn't on my radar during the last recession. But my risk tolerance is still pretty high, and I'm still kicking myself for not scooping up some cheap deals during the financial crisis sell-off.
So I'm not going to make the same mistake now! I'm buying a few individual stocks that are recession-proof. If you missed out too, now is your chance.
Get our best strategies, tools, and support sent straight to your inbox.