Table of Contents
Chase Sapphire Reserve vs Preferred: An Ultimate Rewards Rumble
The Chase Sapphire Reserve and Chase Sapphire Preferred card are two exceptional travel rewards credit cards. Each offers several protections and perks to cardholders including trip cancellation insurance, a sizable sign-up bonus, and extra points on dining and travel purchases.
But if they're both so great, which card is best for you?
In this Chase Sapphire Preferred vs Reserve review, we're going to examine what each card offers, how they compare against each other, and whether your spending justifies the annual fee (spoiler alert: one is higher than the other).
Onward!
But first, what are you drinking?
Chase Sapphire Cards Compared


Chase Sapphire Preferred
Travel Rewards
Sign-Up Bonus
60,000 points
spend $4k in 3 months
Annual Fee
$95
Bonus Point Rate
2x points on travel and dining
1x points on everything else
Point Redemption
$0.0125 single point value per dollar spent when redeemed through Chase
APR
Variable 17.49%-24.49%
Extra Features

Chase Sapphire Reserve
Travel Rewards
Sign-Up Bonus
50,000 points
spend $4k in 3 months
Annual Fee
$550
Bonus Point Rate
3x points on travel after earning the travel credit and dining
1x points on all other purchases
Point Redemption
$0.015 single point value per dollar spent when redeemed through Chase
APR
Variable APR 18.49%-25.49%
Extra Features

$300 annual travel credit, up to $100 Global Entry/TSA Precheck credit with Sapphire Reserve
Priority Pass Select Membership to over 1,300 lounges worldwide
Travel Cards Comparison Tool
If you're looking to maximize the value of credit card sign-up bonuses than look no further. There isn't another tool out there that will help you optimize your rewards for every possible scenario.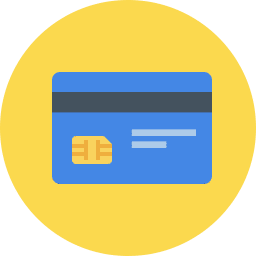 Chase Sapphire Reserve was named "Best Premium Travel Credit Card for 2018" by Money Magazine.
The Sign-Up Bonus

Sign-up bonuses make credit cards more attractive. How many of us have been seduced by one in the past? Sapphire's $750 worth of travel is pretty enticing.
Sapphire Preferred
If you're looking for a hearty sign-up bonus, the Sapphire cards don't disappoint. Currently, the Chase Sapphire Preferred has a 60,000 point sign-up bonus for new cardholders. To claim your 60,000 points, spend $4,000 within three months of your account opening.
Sapphire Reserve
Sapphire Reserve cardholders earn 50,000 points when spending $4,000 within the first three months of account opening. It's the same spending terms as the Preferred only you're getting 10,000 fewer points.
However, when redeeming in the Chase Ultimate Rewards portal for travel, those 60,000 and 50,000 points are both worth $750. Why?
Because each point is worth 0.0125 cents per dollar spent with Sapphire Preferred but worth $0.015 with the Reserve. That's a 20% increase in redemption power with the Reserve.
The math behind it:
Preferred: $750/60,000 points = $0.0125 cents per point.
$0.0125 x 60,000 points = $750
Reserve: $750/50,000 points = $0.015 cents per point.
$0.015 x 50,000 points = $750
Categorizing your spending will help determine which is the best card for you.
Tweet This
Despite the Reserve's overall higher redemption value, 60,000 still beats 50,000. And if you have a loyalty program with a Chase travel partner, points transfer at a 1:1 ratio, so your 60,000 points may go even further when used with a partner and not through the Chase Ultimate Rewards portal.
Sign-Up Bonus Winner: Sapphire Preferred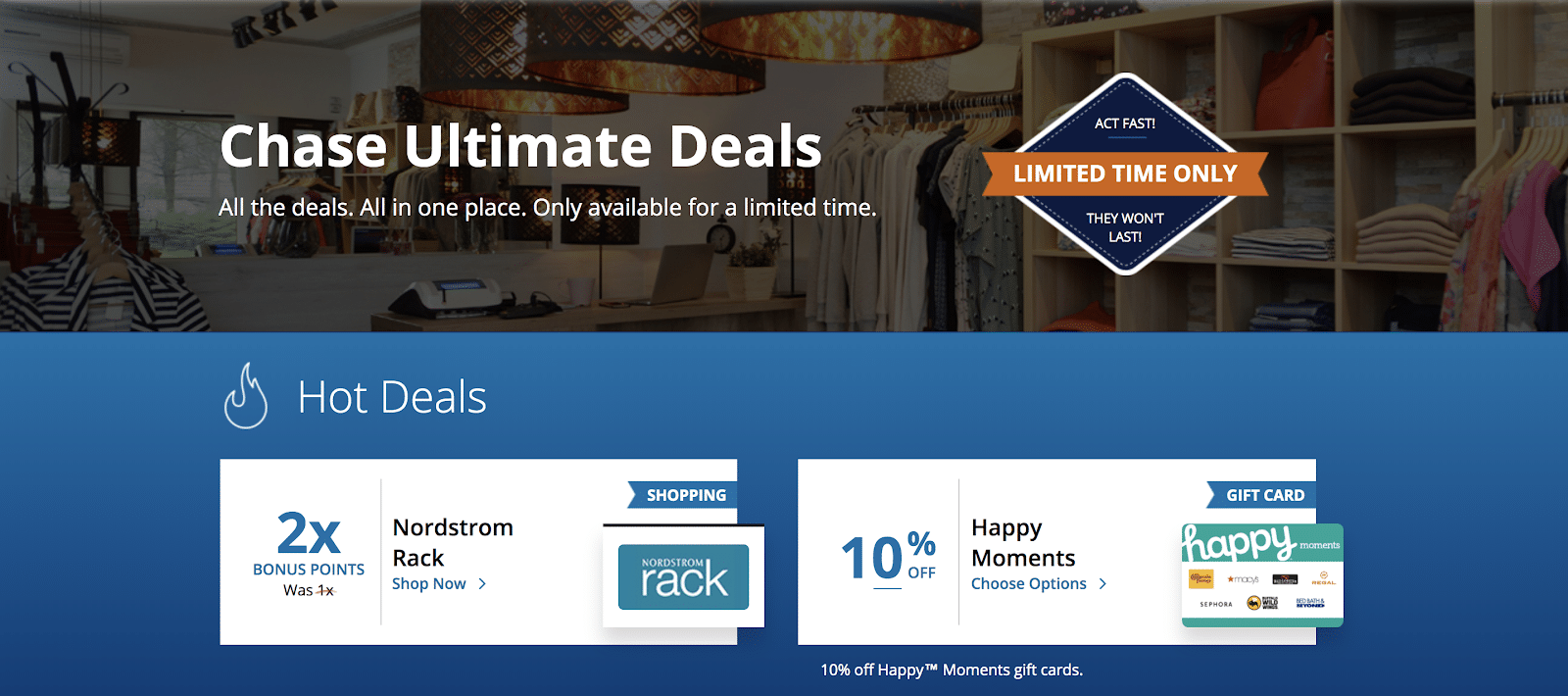 Get our best strategies, tools, and support sent straight to your inbox.
Points
Redeeming through Chase Ultimate Rewards
Both Preferred and Reserve cards earn you a place at Chase's Ultimate Rewards table. Once inside the portal, your points may be redeemed in several ways, including:
Shopping
Chase Pay. Your points don't carry as much value at only $0.008 per point. To put this in perspective, 100 points only equal 0.80 cents – not as much value and defeats the purpose of having a travel rewards card. You can use your points towards statement credits or purchases. 
Amazon Shop lets you use points towards Amazon purchases. However, like Chase Pay, each point is only worth $0.008. That's a 56% decrease in value compared to redeeming points for travel with Sapphire Preferred, and an 87% decrease with Sapphire Reserve. Bottom line: your points are better spent on travel.
Apple Ultimate Rewards Store lets you use points to pay for Apple purchases at a one cent per point valuation.
Shop Through Chase. Gain access to over 350 retail stores offering up to 15x points per dollar spent. Check Chase's site to if your store is listed. You might be eligible to earn bonus points at places you already shop.
Gifts Cards. You'll have over 150 brands to choose from at one cent per point.
Credits
Statement Credits and Direct Deposits. Pay for future purchases or redeem points for cash through a direct deposit with your linked bank account.
Experiences and Travel
Experiences. Those offered through Chase's Ultimate Rewards program are many. Gain access to exclusive sporting, live music, and dining events with world-class chefs. Check the portal to see their current offers and build your custom experience.
Travel. Your points are worth the most when booking travel accommodations. Sapphire Preferred is $0.0125 per point while the Reserve is worth $0.015 per point.
Redemption Winner: The edge goes to Sapphire Reserve. While both cards can access the Ultimate Rewards portal and can be used in any one of the above categories, the Reserve offers more redemption power when used for travel.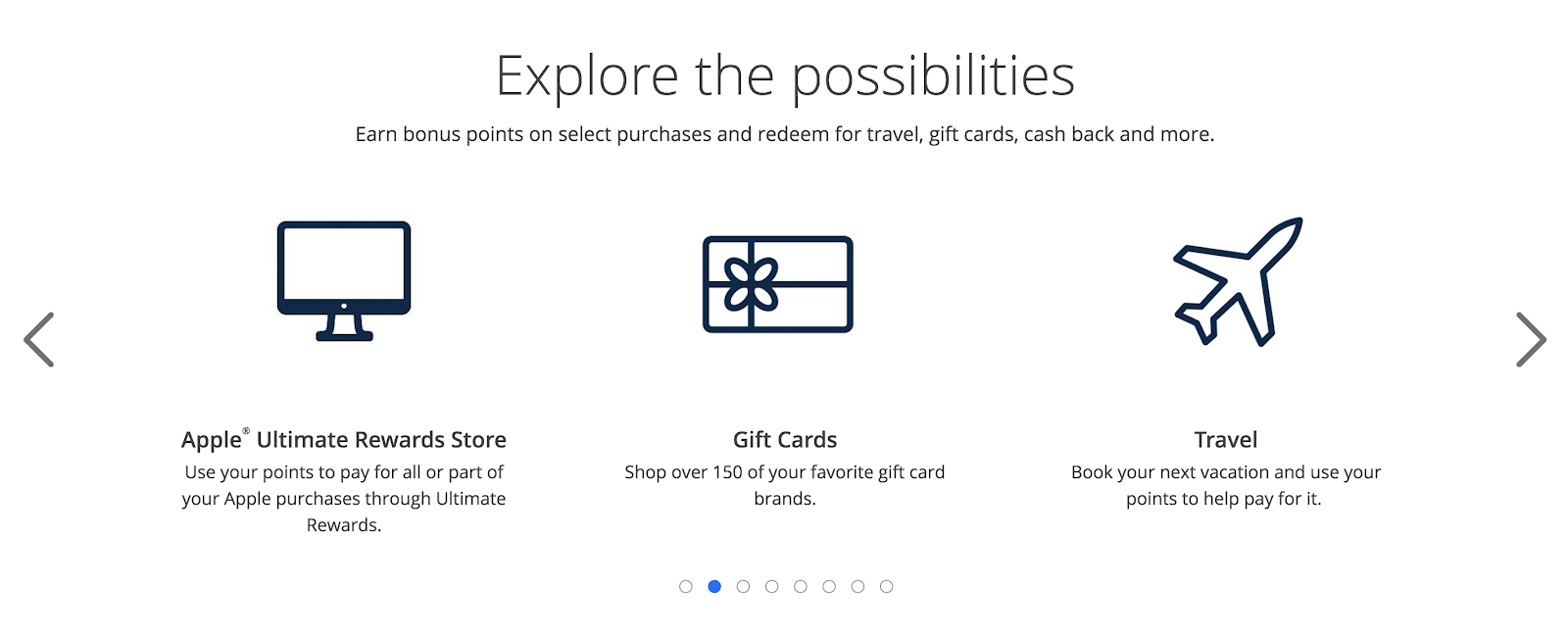 Earning Power
You earn more points when used in the travel and dining at restaurants categories. Travel purchases include:
Hotels and motels (including Airbnb)
Timeshares
Car rental agencies
Cruise lines
Travel agencies
Discount travel sites
Campgrounds
Passenger trains, buses, and limousines
Ferries
Toll bridges and highways
Parking lots and garages
You'll also earn extra points in the restaurant category as long as it's a sit-down or eat-in dining facility.
Tip: This category gets fuzzy. For example, eating lunch at a sit-down deli located within a grocery store won't earn you extra points. Why? Because the merchant code category falls under "grocery store" and not "restaurant." Find out your merchant codes before assuming anything.
The Sapphire Preferred earns you 2x the points in the above categories while the Reserve earns 3x. Both cards earn one point per dollar spent in all other categories.
When used in the appropriate categories, both Sapphire cards earn you more points. If you travel or eat out frequently, either card makes sense. The determining factor is how much you spend in those categories along with additional perks offered by the Reserve (more on that in a minute).
Earning Power Winner: Sapphire Reserve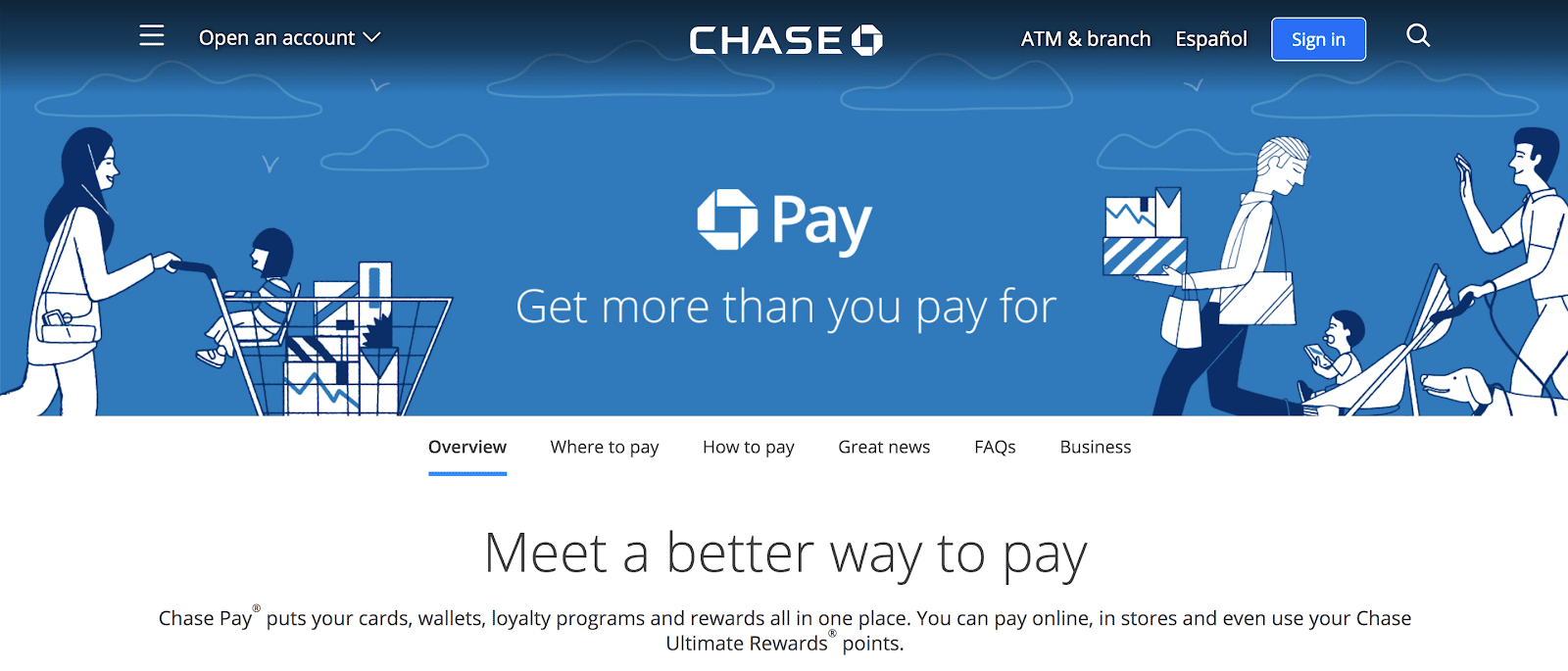 Combining Points
Both cards let you combine points with other eligible Chase cards to stretch their value. Available cards include:
Chase Freedom
Ink Business Preferred Credit Card
Ink Business Cash Credit Card
For example, use your Sapphire Reserve to earn 3x more in dining and travel purchases and your Ink Business Cash to earn 5x on the first $25,000 when buying office supplies or paying for internet, cable, or phone services.
Point Transfer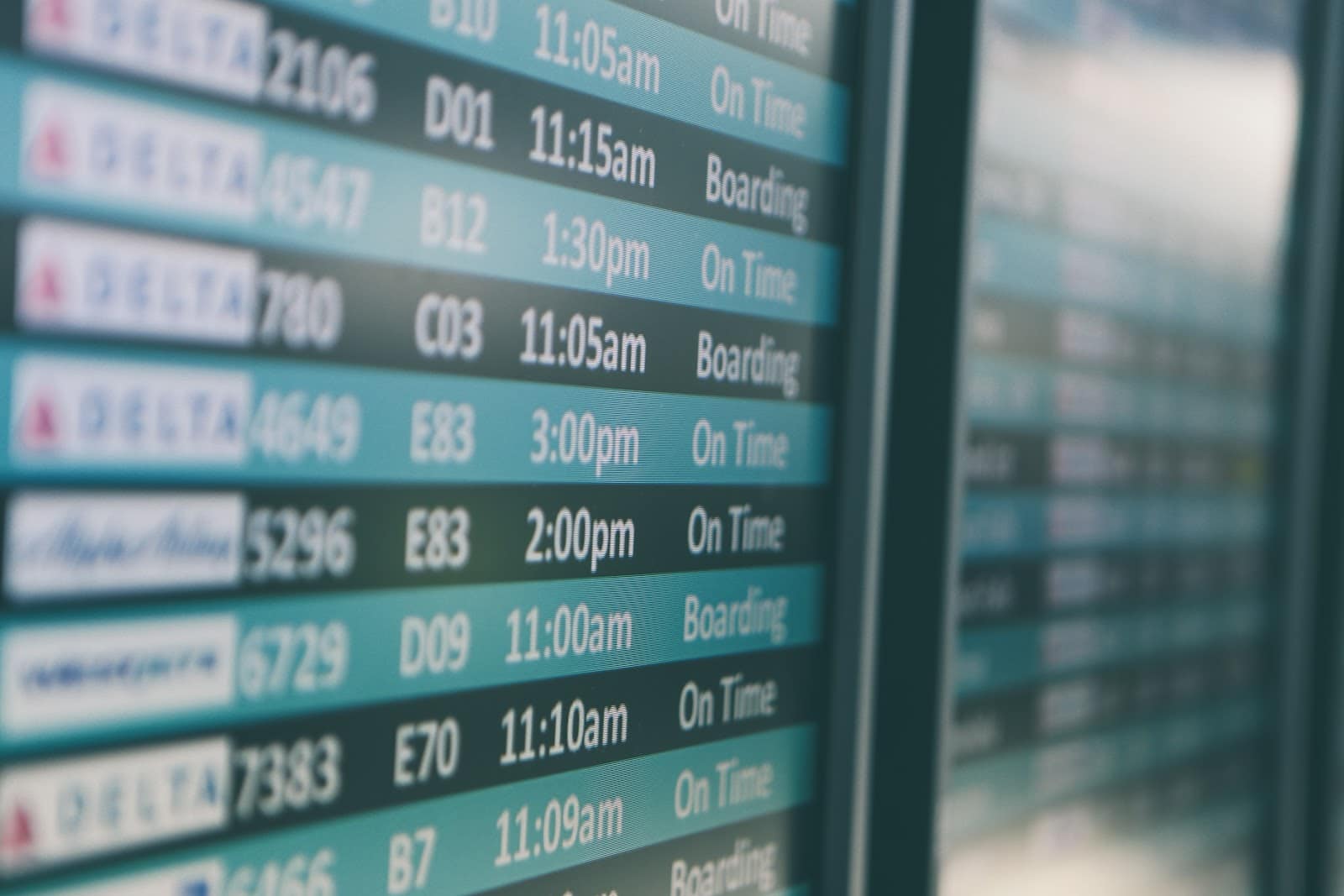 Here's another area where both Sapphire cards shine. If you have a travel loyalty program with another partner, both cards let you transfer points at a 1:1 value. This is an excellent feature because in some cases your points will have a better value when redeemed through a travel partner versus redeeming through the Ultimate Rewards portal.
Chase has 13 travel partners including:
Airline Partners
Aer Lingus, AerClub
British Airways Executive Club
Emirates Skywards
Flying Blue Air France KLM
Iberia Plus
JetBlue TrueBlue
Singapore Airlines KrisFlyer
Southwest Airlines Rapid Rewards
United MileagePlus
Virgin Atlantic Flying Club
Hotel Partners
IHG Rewards Club
Marriott Bonvoy
World of Hyatt
Check with your loyalty program to see if it's worth transferring points. You might be surprised by the value increase.
Winner: Too close to call.
Special Amenities and Credits
Airport Lounge Access: Priority Pass Select Membership
Here's where the Reserve starts revealing itself as the premium travel credit card. The Reserve gains you access to over 1,300 VIP airport lounges, restaurants, cafes and markets in over 600 cities in 148 countries within the Priority Pass Select network.
Your Priority Pass membership also includes exclusive amenities like meal credits, shower facility access, and free WiFi.
You're also allowed two accompanying guests inside Priority Pass lounges. Each additional guest costs $32 and is billed to your Reserve card.
If this is important and you travel extensively, the Reserve might be a better fit. The Preferred falls short in this category as this feature isn't available.

Global Entry or TSA Precheck Statement Credit
Another special feature found on the Reserve credit card is the Global Entry and TSA precheck statement credit.
Use your Reserve card to buy and complete either the Global Entry or TSA Precheck application and Chase will apply an application fee credit up to $100.
If you travel internationally, the Global Entry ($100 cost) will make more sense as you can sidestep the long immigration and customs line for a quick entry back into the U.S.
Note: TSA Precheck is included with Global Entry.
$300 Annual Travel Credit
The Reserve offers you a $300 annual travel credit. But before your 3x points kick in, you must first spend $300 on travel or dining. You can also view this as a $300 annual fee reduction. Why?
Because that $550 annual fee gets reduced to $250 after your travel credit is applied. That's like getting 54% of your money back.
The Luxury Hotel and Resort Collection (LHRC)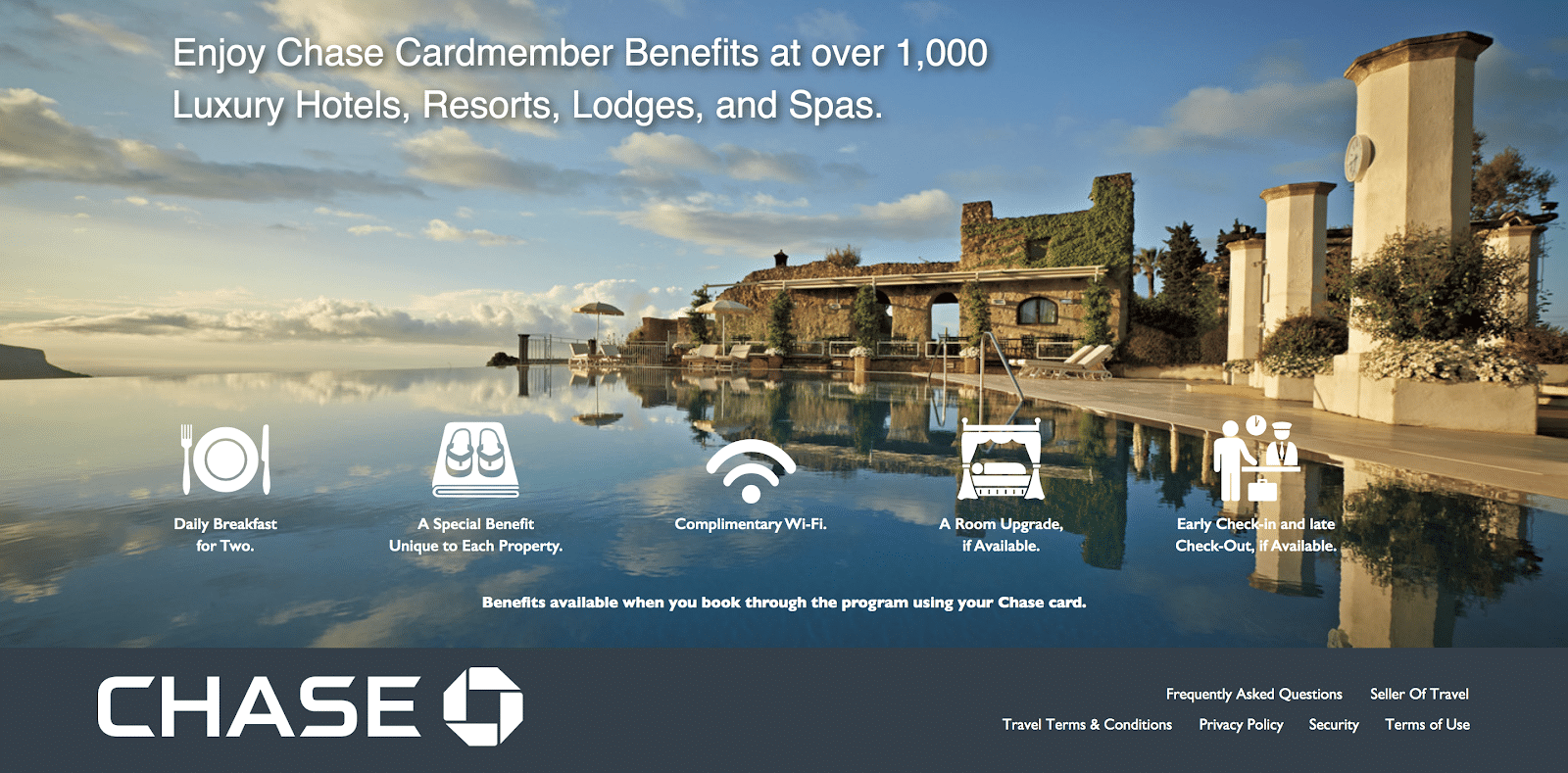 Sapphire Reserve cardholders gain access to the exclusive Luxury Hotel and Resort Collection network. The special amenities found here are unique to each property and include room upgrades, daily breakfast for two, spa treatments, and welcome gifts.
Special Amenities and Credits Winner: Sapphire Reserve
Fees
Annual Fee
The Chase Sapphire Preferred credit card carries a $95 annual fee while the Sapphire Reserve costs $550. If you're fully optimizing your card, the fee should be offset by your earning and redeeming of points.
Foreign Transaction Fees
You won't have any foreign transaction fees with either card. All purchases made abroad avoid the 3% charge – a blessing for international travelers.
Balance Transfers and Cash Advances
Both cards carry a balance transfer fee of either $5 or 5% of the amount per transfer, whichever is greater. The variable APR for balance transfers on the Preferred is 17.49%-24.49% while the Reserve variable APR is 18.49%-25.49%.
Cash advances for both cards cost $10 or 5% of the amount per transfer, and both carry a variable APR of 26.49%
Fees Winner: Very close, but tilts towards Sapphire Preferred.
Purchase Protection and Coverage Comparison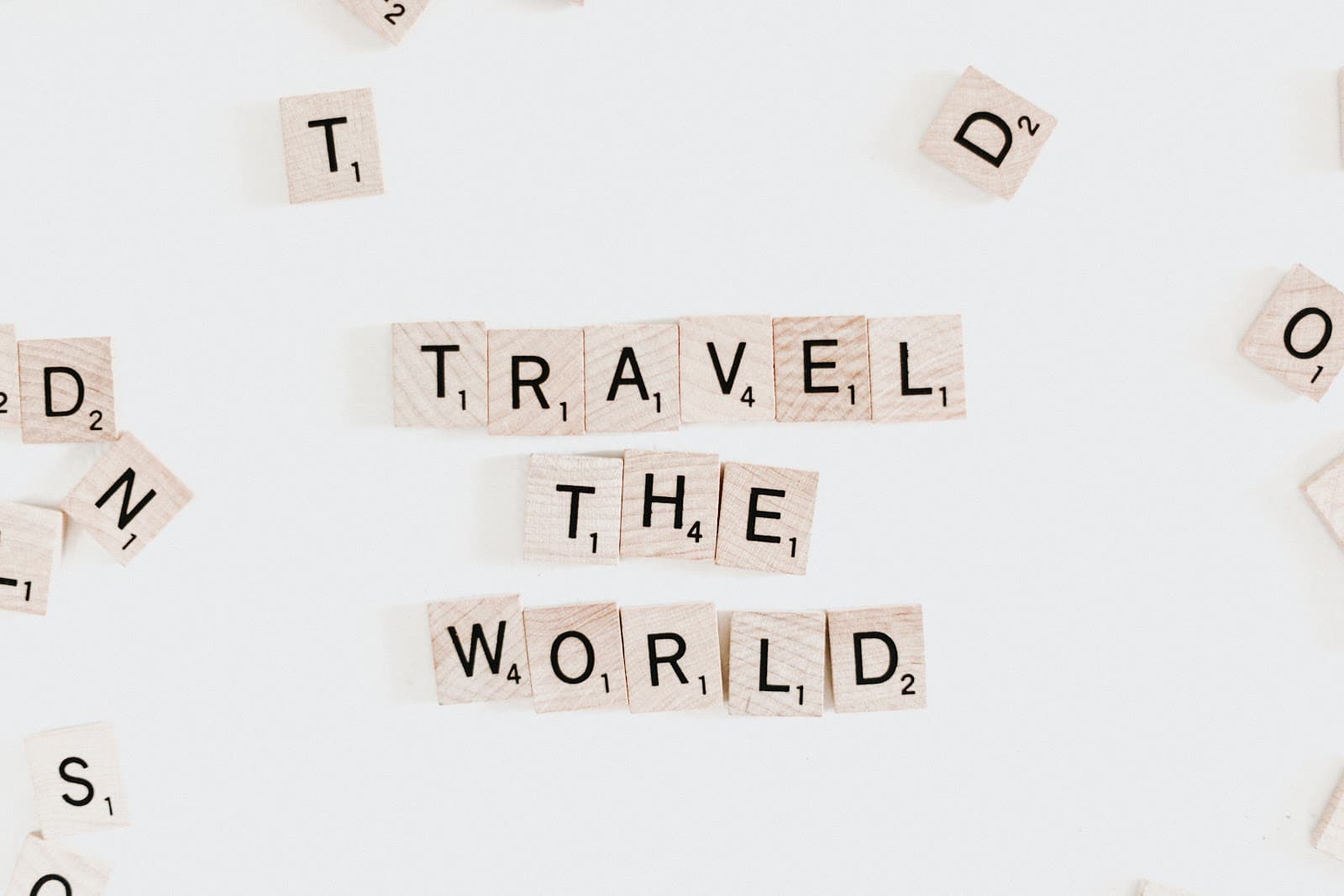 Let's pop the hood and see how each travel card protects you in the event of unfortunate circumstances.
Trip Cancellation and Trip Interruption Insurance 
Both cards offer you protection up to $10,000 on travel expenses if your trip is canceled or cut short. Qualifying examples include:
Illness
Extreme weather
Change in military orders
Terrorist action or hijacking (let's hope it's not that)
Rental Car Insurance 
Both cards offer primary coverage up to the cash value of the vehicle when purchased with your Sapphire card, and you decline the rental company's collision damage waiver (CDW).
However, the Sapphire Reserve offers protection up to $75,000 against theft and damages. Unless you're renting an exotic car or you have 50 MacBook Pros in your trunk, standard primary car rental coverage will suffice.
Trip Delay Reimbursement
Both cards offer you protection in this category. The big difference is the amount of time you must wait before this coverage kicks in. The Sapphire Preferred will reimburse you up to $500 per ticket (including overnight stays) on delays of 12 hours or more while the Reserve compensates you up to $500 per ticket (including overnight stays) on delays of six hours or more.
Lost Luggage Reimbursement 
If your luggage is lost or damaged by your passenger carrier, both Sapphire cards cover you up to $3,000 per person and up to $500 per person for jewelry, watches, cameras, and electronic equipment.
Baggage Delay Insurance 
It's no fun when you're there, but your bags aren't. If you find yourself short on essentials, both Sapphire cards will reimburse you for purchases including toiletries and clothing items for delays over six hours up to $100 a day for five days.
Travel Accident Insurance
The common carrier loss of life benefit on the Sapphire Preferred card covers up to $500,000 and up to $100,000 on the 24-hour loss of life benefit. The Reserve covers up to $1M and $100,000 respectively.
Roadside Dispatch
In the event you're stuck on the side of the road and need help, the Sapphire Reserve covers you up to $50 for each service event. Services include:
Battery boost
Flat tire
Fuel delivery
Towing and lockout assistance
The Sapphire Preferred card also features roadside dispatch, but you'll pay a flat fee per service call.
Tip: Drop the portion of your regular auto insurance that includes roadside dispatch. Charge it to your Sapphire card instead and lower your monthly insurance payment.
Purchase Protection
Both cards offer 120-day coverage on new purchases against damage or theft. The difference is the limit cap:
Sapphire Reserve reimburses you up to $10,000 per claim and $50,000 per year.
Sapphire Preferred reimburses you up to $500 per claim and $50,000 per account.
Extended Warranty Protection: Any U.S. manufacturer's warranty will be extended by one additional year on warranties of three years or less (when eligible).
Return Protection is exclusive to Reserve cardholders and reimburses you for items the store won't take back. It must be within 90 days of purchase and up to $500 per item or $1,000 per year.
It's always a good idea to read your credit card's benefits guide. Don't miss out on perks provided by your credit card issuer and don't pay for extra costs that may already be covered per your credit card agreement.
For example, paying extra for rental car insurance or roadside assistance on your auto insurance policy when your Sapphire card will cover you.
Purchase Protection and Coverage Winner: Very close, but the edge goes to Sapphire Reserve. The differences are negligible. The real value of your card will be decided by what you need it for and how you're using it.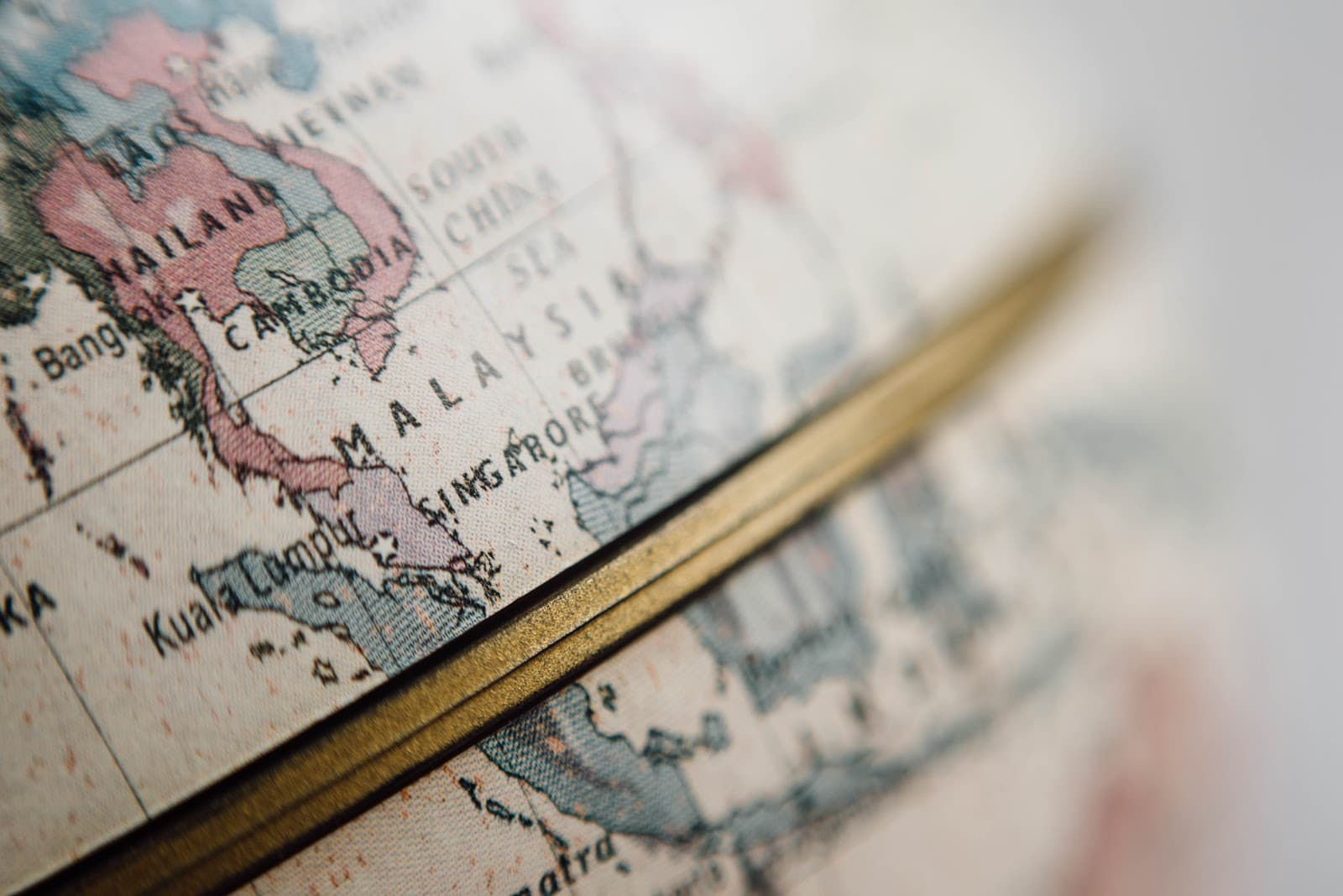 Adding Authorized Users
It's easy to add an authorized user to your Chase Sapphire card. That's a great way to boost spending and rack up points. When using the Sapphire Preferred, adding a user is free. Not so with the Sapphire Reserve.
Adding an authorized user to your Sapphire Reserve carries a $75 fee per person.
Winner: Sapphire Preferred
What Credit Score Do You Need?
You need that good kind of credit to score either card. The Sapphire Preferred requires good to excellent credit – typically starting with a score of 680. The Sapphire Reserve requires excellent credit of 740 and up.
However, don't be intimidated by these numbers. If your score is slightly below the threshold, apply anyway. I've read that people who don't meet the credit score minimum still get the card when other factors are at play.
Your odds of getting approved for the Sapphire Preferred are slightly better than a Reserve approval.
Does Your Spending Justify the Annual Fee?
Whether you decide on the Sapphire Preferred or Reserve, your spending must make having the card worthwhile. Both card's sign-up bonuses cover the annual fee cost the first year. But what about after that?
Using the Chase Sapphire Preferred card as an example (assuming your redeeming for travel at $0.0125 per point), you'd need to earn 7,600 points to offset the cost of owning the card.
When spending in the travel and dining categories at 2x the points, that's $3,800.
What about the Sapphire Reserve?
The Reserve's $550 annual fee is lowered to $250 when factoring in the $300 travel credit. Offsetting the remaining $250 requires earning 16,667 points. If you're spending on travel or dining at 3x the points, that's $3,333.
If you have the Chase Sapphire Reserve card, you're spending less money than you would with the Preferred to cover the cost of owning the card.
Which Card Should You Get?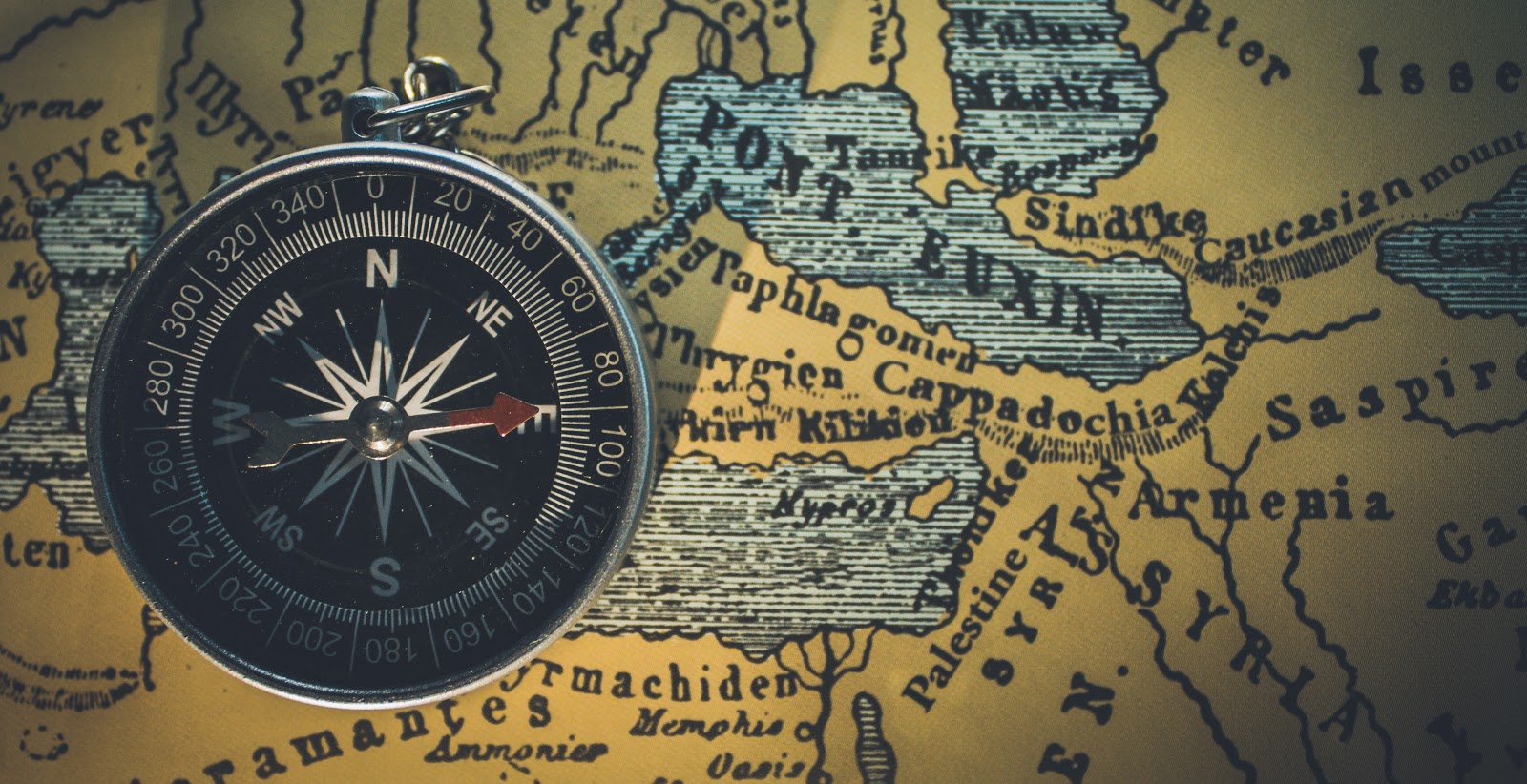 Categorizing your spending will help determine which is the best credit card for you – a few things to consider when making your decision.
If you:
Want a lower annual fee
Like the higher sign-up bonus
Are fond of a more accessible approval rating
Do not care much for lounge access
Aren't interested in adding authorized users
Don't spend a lot on travel or dining
Then the Sapphire Preferred credit card might be a better fit. You can redeem your Ultimate Rewards points through the same portal as the Reserve card with access to the same perks. You have nearly all of the same travel protections and insurance coverage – the differences are microscopic.
Using car rentals as an example, both cards provide you with primary coverage up to the full cash value of the vehicle, but the Reserve extends that coverage up to $75,000 in the event of theft or damages. How important is that to you?
What about trip delay reimbursement? The Preferred reimburses you on expenses (meals, lodging, toiletries) up to $500 per ticket on delays of 12 hours or more while the Reserve kicks in on delays of six hours or more.
The differences are small, but if you're a frequent traveler and encounter delays often; that matters.
On the other hand, if you:
Want to bypass security lines both departing and arriving within the U.S.
Desire airport lounge and VIP access
Spend enough to justify the higher annual fee
Want the extra travel protections and coverages
Then the Reserve card might be the better option.
Final Thoughts
Who's the winner? The best card lies in the eye of the beholder. Your preferences and spending habits will dictate the ideal choice. Both cards are exceptional and provide excellent benefits and perks.
"The map is not the territory" – Alfred Korzybski.
In the above contests, the edge may have fallen in the Reserve's favor, but things that look good on paper aren't always practical to your real-life situation. Act accordingly.
***Editorial Disclosure: Opinions expressed here are the author's alone, not those of any bank, credit card issuer, hotel, airline, or other entity. This content has not been reviewed, approved, or otherwise endorsed by any of the entities included within the post.
Get our best strategies, tools, and support sent straight to your inbox.