Table of Contents
You Can Get Free Financial Help
The whole reason LMM started was to give as many people as we could reach free financial help. And in the past seven years, we've done that. We know because we get emails daily from people telling us that the show has helped them.
We have dozens of shows and hundreds of articles that give free financial help to anyone who finds us. But not everyone can find us. There are millions of people who have no idea what a podcast even is.
And because LMM is a podcast and a website, we are naturally limited to what we can do to help people. Most of what say and write is broad and general, meant to help the most people possible. For those with specific circumstances, it can be hard to translate our general advice into actionable advice.
Some people are so lacking in personal finance education that even the material we create, especially for beginners is beyond them. And our content is only available in English which not everyone speaks or reads. Some people can absorb information through reading or listening, but not everyone learns the same way. Some people need intensive, tailored, one on one help.
We want to help everyone possible but can't do it alone. But you can get free financial help, one on one support right in your community.
Defining Poverty
There is a big difference between broke, which a lot of us have probably experienced and being poor. Being broke means, you have enough money to pay your living expenses but not a lot of disposable income. This is often a temporary thing, and for a lot of people, being broke can be alleviated with better budgeting.
But being poor, living in poverty is a much more severe and often long term state.
The definition of Poverty is living without the basic necessities of life – food, clothing or housing. In developed countries, the definition of poverty starts with much higher standards and generally does not involve unsafe water or life-threatening living conditions. In the United States, the definition of poverty is an individual with income less than $34 per day or a family of four with income less than $69 per day.
That works out to a yearly income of $12,410 a year for a single person. It's an annual income of $25,185 for a family of four. According to the Census Bureau, in 2017, 39.7 million Americans were living in poverty, 12.3% of the population.
In urban areas that have a higher cost of living than more rural areas, the situation is even worse. You need to meet the people where they are. So we want to show people in these areas that you can get free financial help.
Urban Upbound
Bethany Goldszer is the Senior Director of Programs & Development at Urban Upbound, an organization dedicated to breaking cycles of poverty in New York City public housing and other low-income neighborhoods.
They provide underserved communities with the tools and resources needed to achieve economic prosperity and self-sufficiency through five comprehensive, integrated programs. Urban Upbound offers Employment Services, Financial Counseling, Income Support Services, Community Revitalization, and Financial Inclusion services anchored by the Urban Upbound Federal Credit Union.
Access to a credit union is particularly important in communities where many residents are "unbanked." Unbanked means people that don't have a bank account, either because they don't trust banks or because they can't open a bank account due to ChexSystems.
Being unbanked is part of the high cost of being poor. Without access to banks, things that most of us do for free like paying bills or cashing paychecks cost money. If you can't write a check or use your bank account to pay a bill, you buy money orders. Each money order costs between $0.88 and $1.65
If you don't have a checking account, you have to pay to have your check cashed. The fees range from $4 to $6. It's expensive to be poor.
Banks generously decided to help fund Urban Upbound after having a gun put to their heads by the Community Reinvestment Act. You didn't think Jamie Dimon et al. were doing this out of the generosity in their hearts, did you?
Not a Financial Advisor
We often tell you that if you're reading this, you probably don't need a financial advisor. And neither do the kind of people who need free financial help. Which is good because if you're struggling to pay your rent, you don't have money to pay for financial advice.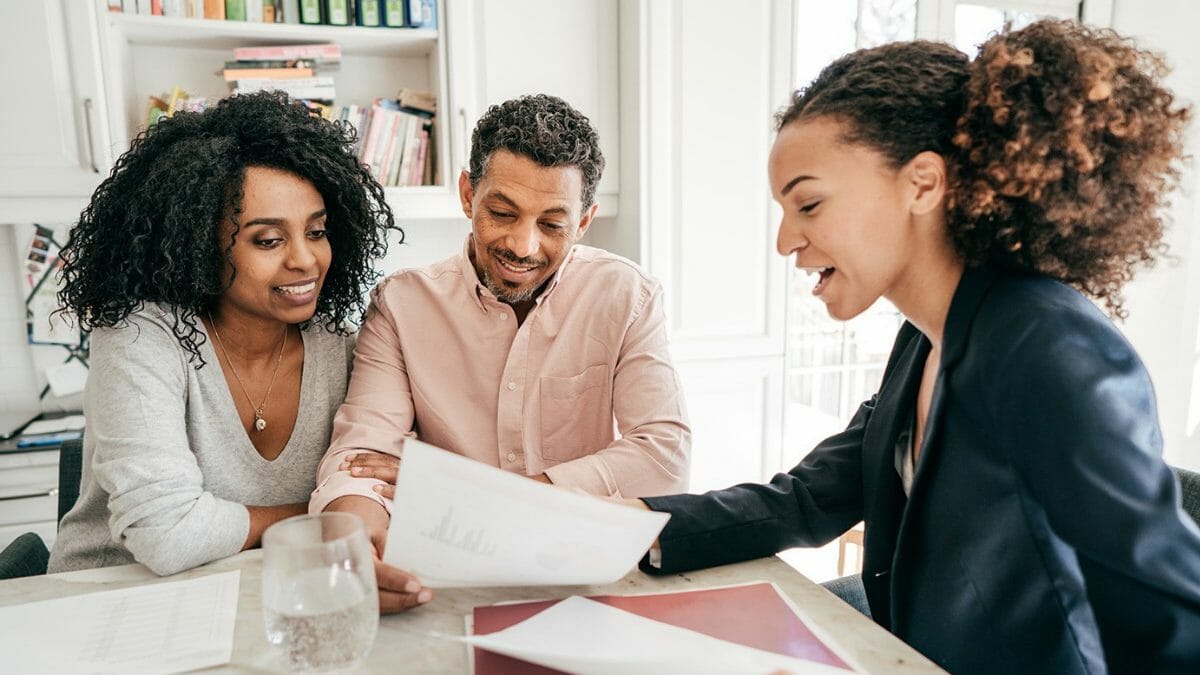 Urban Upbound isn't advising people which stocks to buy or how to open an offshore account to hide their assets. The people who come to Urban Upbound need help with an immediate financial crisis; they're often living paycheck to paycheck, struggling with debt.
The program has five core services:
Employment Services: Helps clients create long term goals and career ladders.
Financial Counseling: The Financial Fitness Program helps clients tackle debt, overcome an immediate financial crisis, develop a budget, save, and invest.
Income Support: Free tax preparation year-round.
Financial Inclusion: This is the credit union which gives people access to banking services, including loans.
Community Revitalization: Urban Upbound helps bring essential goods and services like grocery stores and high-quality retail stores to public housing neighborhoods, which are often food and retail deserts.
Credit Cards
A lot of the clients seeking help at Urban Upbound struggle with credit card debt. Bethany has seen a shift. More and more clients aren't in credit card debt because they were using cards to pay for necessary living expenses, but because people don't consider credit cards "real money." They are mindlessly using them to buy stuff they cannot afford.
The mentors at Urban Upbound can often help clients work out arrangements with their credit card companies to pay down the cards and even remove interest charges. Those who have had credit card debt know it's the interest that makes it so hard to pay off.
If your credit card company doesn't play ball, you can apply for a personal loan which you can use to pay off your credit cards. If your credit score is good enough, the interest rate on your loan will be much lower than that on the cards. You can check your rates in just a few minutes with no impact on your credit score.
Student Loan Debt
Okay, all of you financially perfect people can look down on people who get themselves into credit card debt by buying crap they don't need. But you can't look down on people who went into debt to get an education.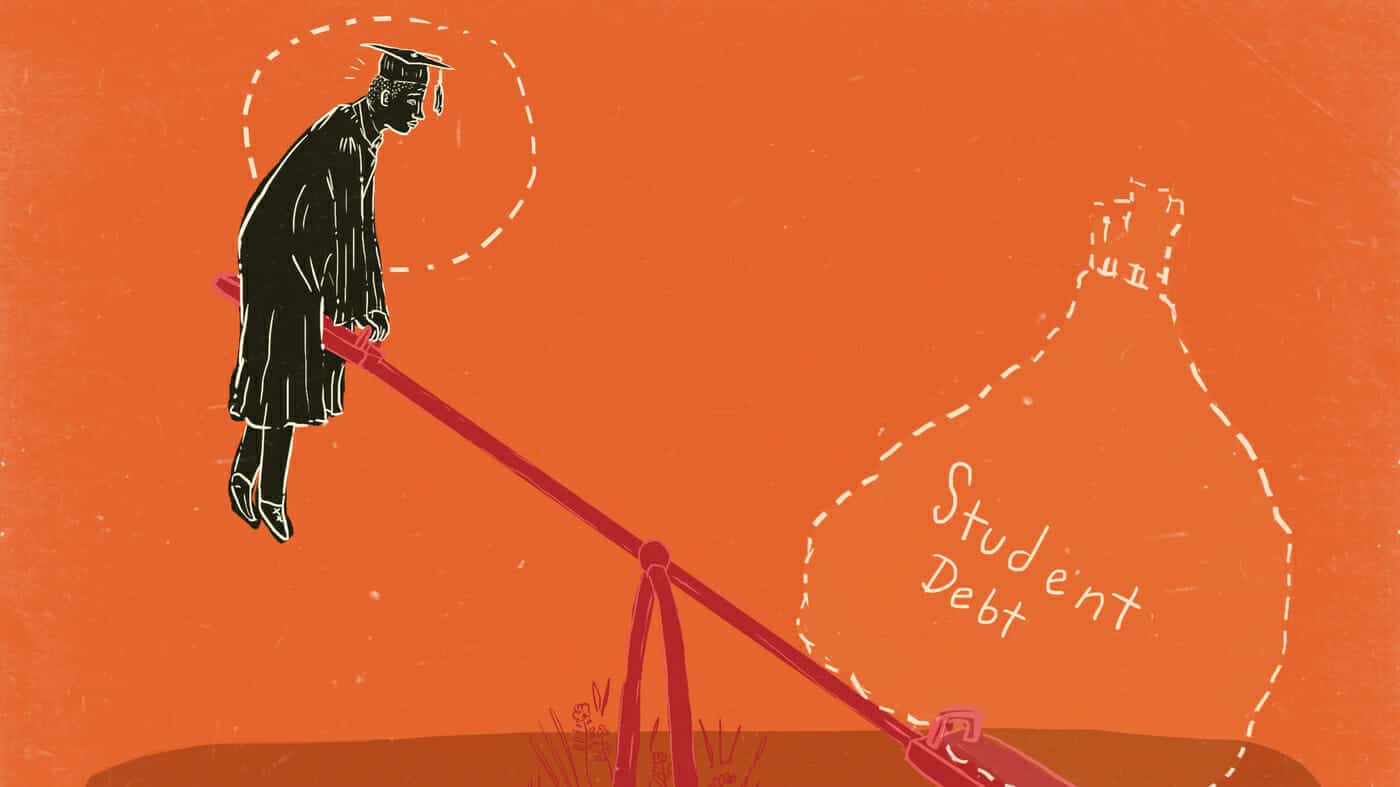 Urban Upbound is in New York City, and the subways have tons of ads for predatory for-profit colleges. These colleges prey on people leaving them tens of thousands of dollars in debt with nothing to show for it. And my personal bete noire, Betsy "Pyramid Scheme" DeVos who never met a pocket she couldn't pick or a rich lobbyist she couldn't accommodate, has only made things worse.
Urban Upbound has had success helping clients with these loans get them struck off via the Borrower Defense Program. If you got screwed by one of these scam colleges, try to get the loan forgiven before the Craven Witch of the DOE shuts the program down.
If you have student loan debt from a legitimate school, you may be eligible for forgiveness but don't count on it.
The government made a promise to student loan borrowers. Work in public service for 10 years, make valid loan payments for 10 years, and the Education Department would forgive the balance on the loan. As of this summer, nearly 29,000 applications have been submitted and processed. Of those 29,000, just 289 applications were approved. That's a 99 percent denial rate.
By all means, apply but make sure all the I's are dotted and all the t's crossed when submitting the paperwork. If you aren't eligible or you are, and DeVos's department is just screwing you, the next option is to refinance to a lower interest rate.
Changing the Money Mindset
Many clients who Urban Upbound work with don't have the right mindset when it comes to money. Most have little or no personal finance education, something they have in common with most Americans. Personal finance often isn't taught at home or in schools.
If you're money savvy, you see a credit card as a tool. You use it to pay everyday expenses because doing so earns you rewards and offers certain consumer protections. You pay the cards off every month and never pay interest. Your credit cards have helped you build an excellent credit score which you will use to get a great interest rate on your mortgage. That will save you tens of thousands of dollars over time. For you, credit cards are an excellent tool.
If you're not money savvy, a credit card can look like free money, or at least not feel like real money. You're young, ignorant, and impulsive. Before you know it, you're in credit card debt hell with no idea how to get out of it. You're never going to buy a home because you can't save for a downpayment. And even if you could, your credit score is in the toilet, and no mortgage company is going to give you a loan.
As part of their counseling, Urban Upbound helps clients shift their money mindset and see that things like credit cards are tools. And like any tool, you can build things with them or destroy things with them.
Get our best strategies, tools, and support sent straight to your inbox.
How to Find Help
We debated releasing this episode because Urban Upbound is only available to residents on NYC, and we have listeners all over the U.S. and the world. But Bethany gave us a list of similar programs available in other areas of the country.  We wanted to share their information.
The only mistake you can make is not asking for help
Tweet This
This is a nationwide listing of community-based organizations that offer professional, free one-on-one
financial counseling to help residents address financial challenges and needs and plan for their
financial futures. If you need help with your taxes, you can get free help sponsored by the IRS.
If you need free financial help, it's out there. Don't be afraid to reach out.
And if you happen to be in the NYC area and want to contribute to the wonderful work Urban Upbound is doing; we'll leave their contact details at the bottom of the page cause Andrew can't Skype counsel everyone!
Show Notes
KBS: A barrel aged stout
Space Clouds: An American wild ale.
Urbanupbound.org: Get or give free financial help.
bethany@urbanupbound.org: How to reach our guest