Chase has some sterling credit cards. If you're into travel rewards there's the Sapphire Reserve; cashback lovers will appreciate the Chase Freedom Unlimited; if you're industrious there's the Ink Business Preferred. However, if your credit score is less than stellar, you won't get instant approval. Not to worry. This post explains how to check your Chase credit card application status (and what to do if you're denied). Let's dive in.
Before you apply for a new credit card, understand the impact doing so has on your credit score. When you apply for a credit card, the company will check your credit report as part of the approval process.
A hard inquiry will appear on your report showing that the company requested it. You may see a slight drop in scores at first, but a single inquiry for a credit card is not likely to have a substantial effect. And the impact of an inquiry fades rapidly.
Before you apply for a Chase credit card, check the minimum score required to be approved and check your credit score to see if you measure up.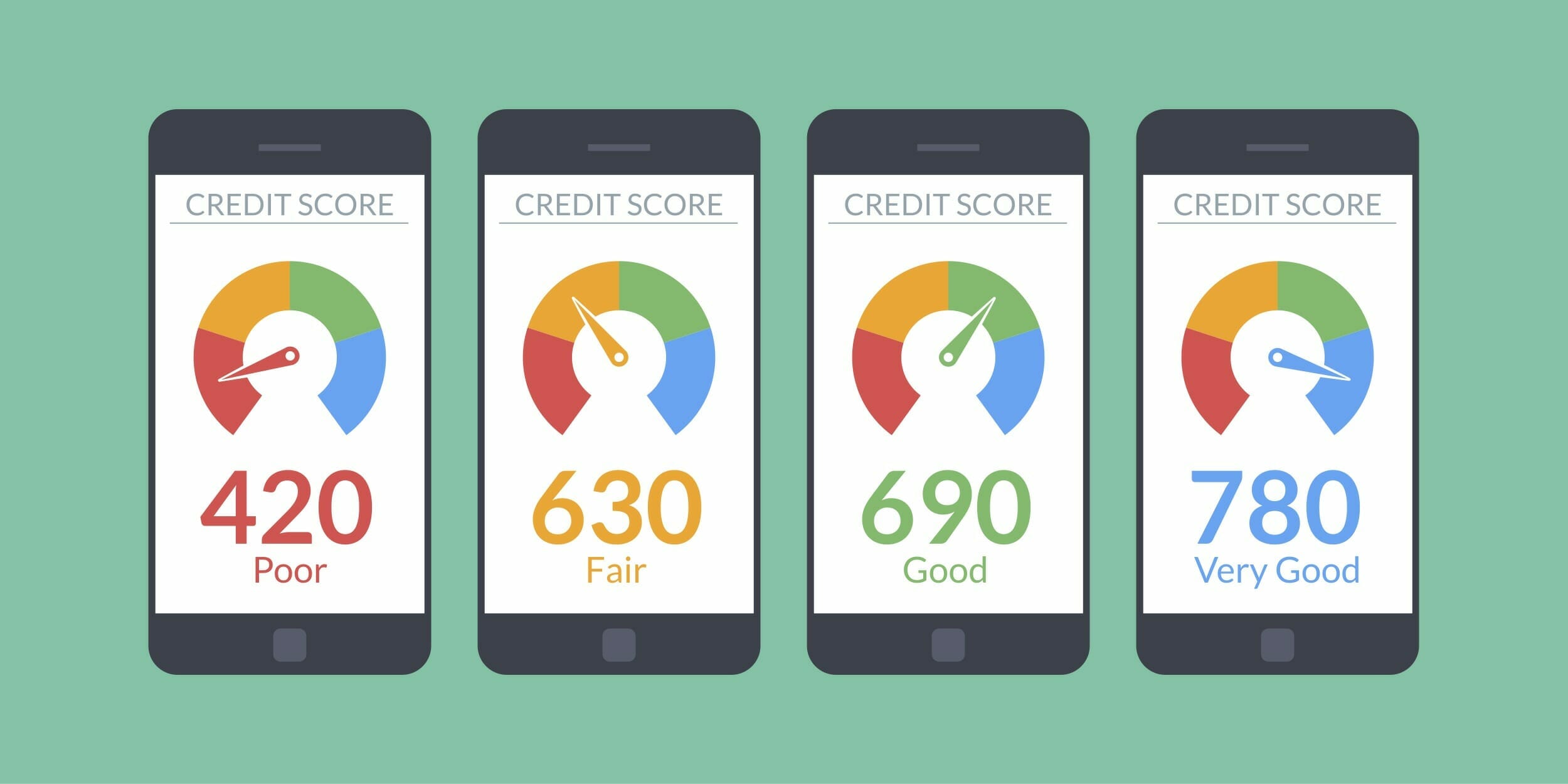 You don't want to apply for a card you have no chance of getting because whether you're approved or not, it impacts your score.
How Can I Get Approved for a Chase Credit Card?
Once you've checked the minimum credit score against your own and found you met it, there are a few other things you can do to improve your chances of getting a new card from Chase.
Don't Be a Rule Breaker
The Chase 5/24 rule that is. The rule states that Chase won't approve you for most of their credit cards if you've opened five or more from any bank over the past 24 months.
There are some exceptions. Business cards from American Express, Chase, Citi, Bank of America, and Wells Fargo don't count towards the 5 in the Chase 5/24 rule.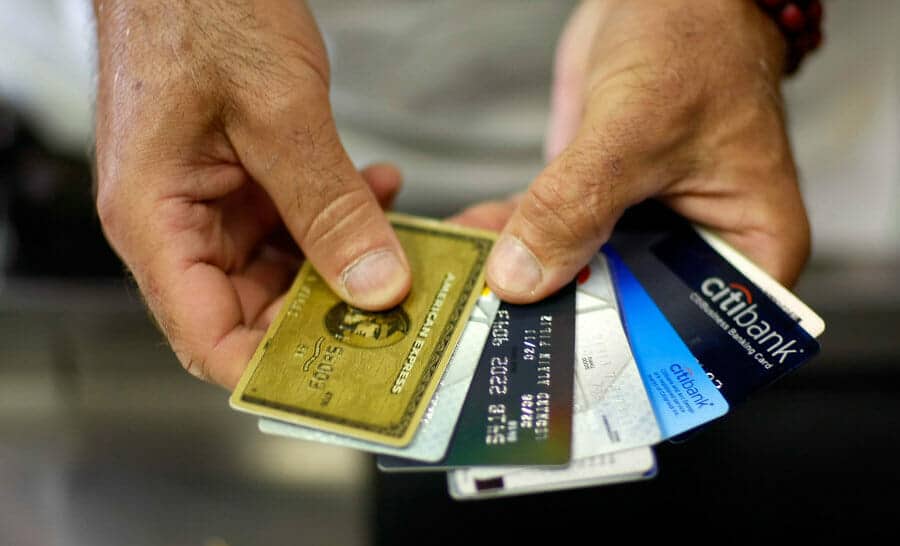 While Chase business cards don't count toward the 5/24 rule, once you open five personal credit cards from any bank, you'll be ineligible to open a Chase business card.
App-O-Rama
An app-o-rama means opening a lot of credit cards at once. People who collect travel points do this when travel cards are offering big sign up bonuses. It means you apply for any of the cards you want at the same time.
Every time you apply for credit, the potential creditor runs a hard credit check, which drops your score as we described above and shows on your credit report.
Editor's Note
Note: If you're looking to open multiple cards at once, apply at the same time, so Chase (and other credit card issuers) can't see that you've applied for a lot of credit and the resulting drop in your credit score.
Bank With Chase
If you don't already bank with Chase, open a new account if you're hoping to score a Chase card. Is being a Chase customer part of the approval process? Chase won't say for sure, but it won't hurt your chances.
How Will I Know If My Credit Card Application Is Approved?
The internet is great. In the old days, if you wanted a new credit card, you had to fill out a paper application from those inches thick credit card offers you would get in the mail, send it in, and wait a few weeks for a response. Not anymore!
Instant Approval
If you complete the application process online (You can still do it with a paper application, but why would you?) and meet the necessary criteria, you'll get a message that you've been approved within seconds.
You'll also see your credit limit.
It typically takes 7 to 10 business days to receive your new card in the mail. The envelope will be very inconspicuous to deter theft, so don't throw what may look like junk mail away when you're waiting for your new credit card to arrive.
Non-Instant Approval
If you don't get approval on the spot, you'll usually receive an email, letter, or phone call from the credit card issuer within 7 to 10 days. They will either request additional financial information or let you know that your application wasn't approved.
Instant Denial
If your credit score wasn't good enough to be approved, you won't need to provide additional information. You'll see an immediate denial after completing the online application.
Get our best strategies, tools, and support sent straight to your inbox.
What Does It Mean When Your Credit Card Application Is Under Review?
Don't worry! Under Review doesn't necessarily mean anything. It also doesn't have anything to do with your credit score or credit history.
Fraud Prevention
Something in your application could have triggered Chase's fraud prevention alerts.
Maybe you've recently had another Chase card or bank account hacked, or you have a credit freeze in place that prevents any potential creditor from accessing your credit report.
You can resolve this by calling Chase and speaking to the fraud or security department.
You'll need s to confirm your identity and provide information like your Social Security Number, date of birth, address, and phone number or to lift the credit freeze you've put in place.
You're In Line
When a hot new card or sign up bonus comes out, it can slow down the application process. Chase released the Chase Sapphire Reserve in 2016, and this happened!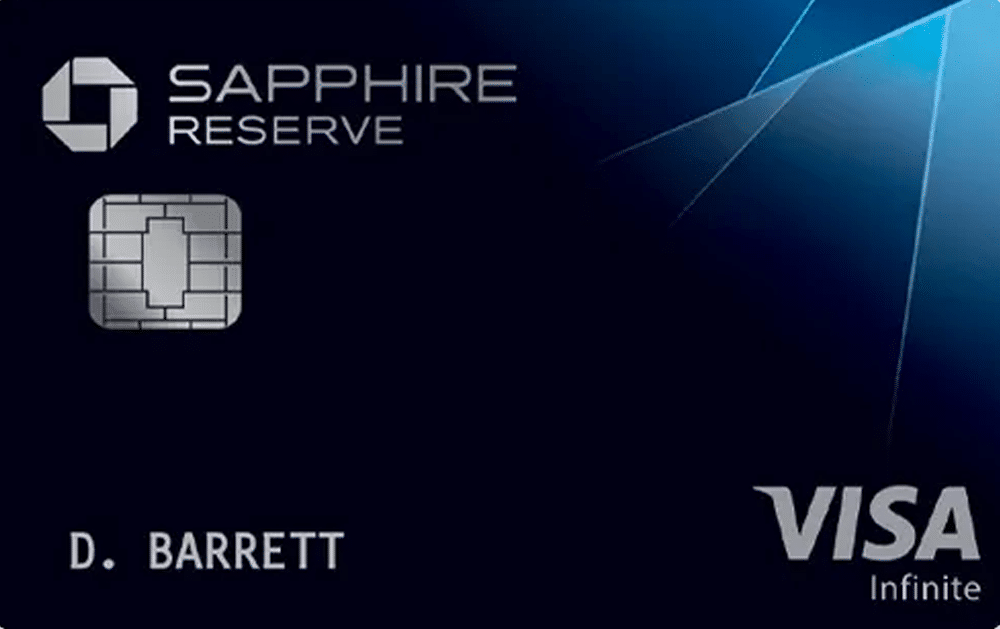 If you're after a popular card, your pending application may be down to nothing more than a lot of other people applying for the card, too, and nothing to do with your creditworthiness.
The Sapphire Reserve's lucrative sign-up bonus debuted and consumers noticed, the bank reportedly ran out of the cards due to high demand.
Processing Error
On your end, it might look like you correctly completed the online credit card application and got a pending message.
But something might have gone wrong between you hitting "Submit" and the information transmitting to Chase.
If, after 7 to 10 business days, you haven't received a response, you can follow up with Chase (covering that below) or get a copy of your credit report.
If Chase received the information and checked your credit report, you should see a hard pull.


Chase Sapphire Preferred
Travel Rewards
Sign-Up Bonus
60,000 points
spend $4k in 3 months
Annual Fee
$95
Bonus Point Rate
2x points on travel and dining
1x points on everything else
Point Redemption
$0.0125 single point value per dollar spent when redeemed through Chase
APR
Variable 17.49%-24.49%
Extra Features

Chase Sapphire Reserve
Travel Rewards
Sign-Up Bonus
50,000 points
spend $4k in 3 months
Annual Fee
$550
Bonus Point Rate
3x points on travel after earning the travel credit and dining
1x points on all other purchases
Point Redemption
$0.015 single point value per dollar spent when redeemed through Chase
APR
Variable APR 18.49%-25.49%
Extra Features

$300 annual travel credit, up to $100 Global Entry/TSA Precheck credit with Sapphire Reserve
Priority Pass Select Membership to over 1,300 lounges worldwide
How Do I Check My Chase Credit Card Application Status?
If you didn't get an instant approval and are the kind of kid who went hunting for hidden Christmas presents before Christmas, you can check your Chase credit card application status instead of waiting for Chase to contact you.
Check Chase Credit Card Application Status Online
The fastest and easiest way to check your  Chase application status is to do so online.
Go to Chase.com and log into your account. From the drop-down menu in the upper left corner, select "Application Status."
Here you'll see the current status of your application, and you might see additional steps you can take to move the processing along, including making a phone call to Chase for further information.
Call Chase to Check Your Chase Credit Card Application Status
Calling the status line may speed things up by jumping your application ahead of the others, waiting for review. You may get an approval over the phone if it's just a matter of answering some additional questions.
For personal cards, the number is 1-800-432-3117, and for business credit cards, it's 1-888-269-8690.
What Happens If My Chase Credit Card Application Is Denied?
Don't despair! If Chase denies your application, you still have hope.
Call the Chase Reconsideration Line
If Chase denies your application, call the Chase reconsideration line. You can talk to a Chase customer service representative who has the power to overturn your application's rejection.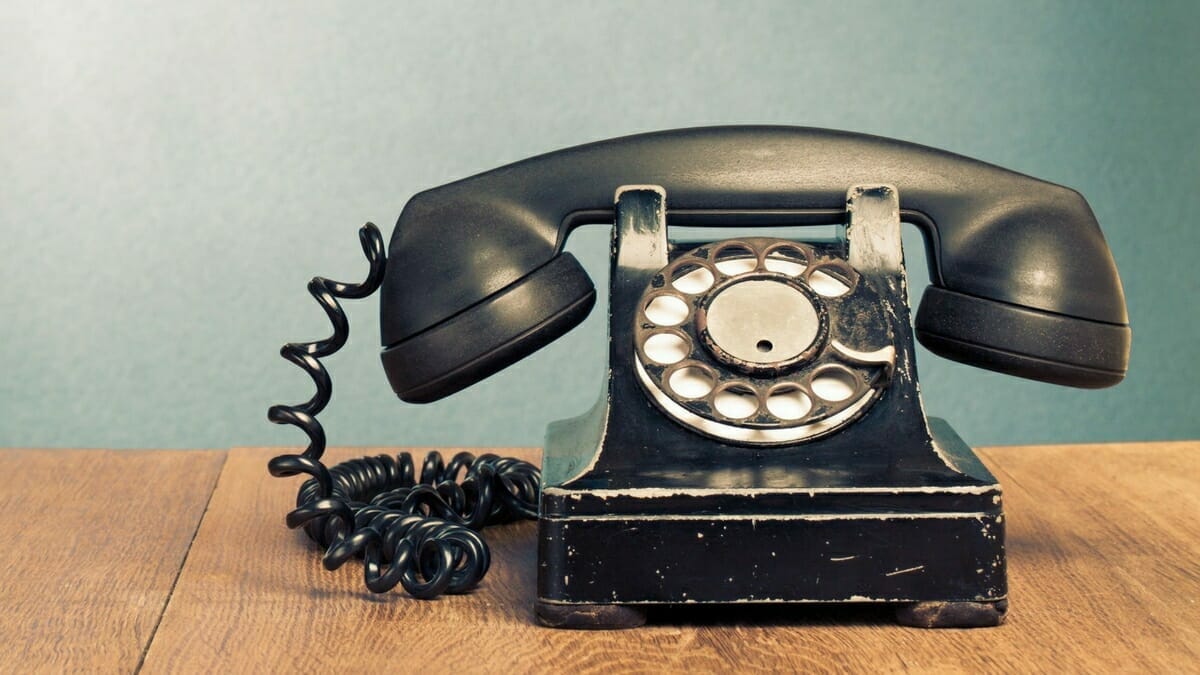 You'll probably need to verify the details provided in your application, and they may ask things like how much you plan to spend each month or year on the card.
Editor's Note
Give Them Reasons Why You Want the Card
You want an airline card to save on travel
You'd prefer a card with no annual fee
Credit-building is your priority and you'd like to improve your score
Don't tell them you just want those sweet, sweet sign up bonus points.
The number for personal cards is 1-888-338-2586, and business cards are 1-800-453-9719.
Choose a Lower-Tier Chase Card
The Chase Sapphire Reserve is very coveted, and you need excellent credit to get approval. If you don't have a good enough credit score, you might consider applying for the Chase Sapphire Preferred Card.
The perks aren't quite as good, but they're still better than most, and the credit score required is more forgiving.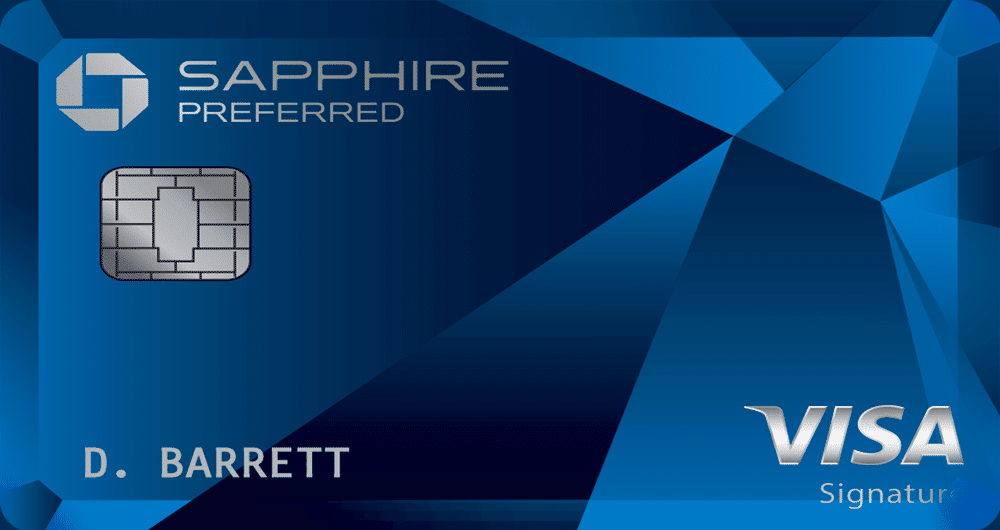 Be sure to wait at least 30 days before you apply. One of the Chase application rules states that you can only apply for one Chase credit card every 30 days.
Pay Down Your Other Chase Credit Cards
A single bank, Chase, or any other is not going to extend anyone more credit than they think a person can make monthly payments on.
If you already have a few Chase credit cards and were denied for another, work on paying down any debt you have on those cards and re-apply.
But if you already have credit card debt, the only reason you should be applying for more credit cards is to get a sign-up bonus. And even then, we don't endorse it.
How Many Credit Cards Should I Have?
Having a wallet full of credit cards isn't an automatic ticket to credit card debt hell, but it can certainly lead you there.
If you've been denied for a Chase credit card (or any credit card), it's unlikely that you have zero outstanding credit card debt.
So why are you applying for more credit card accounts?
Better to go to bed hungry than to wake up in debt.
Tweet This
How many credit cards is the "right" amount? Having a good travel rewards card, a good cash back card, and a business card (if you own a business) make for an excellent foundation.
If you fly a lot on one particular airline, that airline's branded credit card too.
Travel rewards cards help accumulate points towards free airline tickets, hotel stays, and provide certain travel protections like trip cancellation and lost luggage reimbursement.
Cashback cards save you a small percentage on every dollar you spend, and an airline card helps accumulate status for upgrades and checked bag allowances.
But no matter how many credit cards you have, paying them all off in full each month is the only way to make sure they're working for you and not against you.
Get our best strategies, tools, and support sent straight to your inbox.