In a not-too-distant past, if you wanted to be a serious investor, you had a few choices with well-established brokerages. They knew they were the only game in town and charged fees accordingly. However, only the well-to-do participated.
Then index funds exploded, exchange-traded funds (ETFs) took off, and robo-advisors were dominating the industry.
Consequently, those traditional brokerages scrambled to adjust.
A slew of dynamic, technology-driven companies were born to grab a vastly under-served, yet coveted community, urban millennials.
SoFi (short for social finance), with its background in student loan refinancing and personal loans, was in a great position.
Its established reputation among young college-educated professionals allowed it to expand into an area their clients were suddenly demanding.
The recent addition of their investing arm, SoFi Invest, specifically addressed the investing and retirement planning needs of their target consumer.
What Is SoFi Invest?
If you're looking for a brokerage that's all things to all people, SoFi Invest is probably not the best place.
Currently, they want to concentrate on only offering the most popular investment choices to a wide swath of younger investors who prefer uncomplicated options. They may not even have a large chunk of money to invest at once.
Looking at their advertisements, with not a Boomer or Gen-Xer in sight, it's obvious whose business they covet. With a laser-focus on the younger and marginally less financially savvy, they'll hit all the right notes.
SoFi Invest has three distinct services:
Active investing
Automated investing
Retirement
SoFi Invest Features
| | |
| --- | --- |
| Management Fees | $0 |
| Minimum Investment | $1 |
| Accounts Supported | Individual, Joint, Traditional IRA, Roth IRA, SEP IRA, Rollover IRA |
| Portfolio Allocation | ETF blend of either conservative, moderately conservative, moderate, moderately aggressive, or aggressive |
| Portfolio Rebalancing | Yes |
| Can you choose the ETFs in your portfolio? | No |
| Tax-Loss Harvesting | No |
| Active Trading Platform | Yes |
| Automated Investing | Yes |
| Fractional Shares | Yes, Stock Bits is SoFi's fractional shares investing vehicle |
| Customer Service | Live chat, email, or phone |
SoFi Invest Tiers
Active Investing
Their active investing arm is like a junior version of a traditional taxable brokerage account. You can buy stocks, ETFs, and cryptocurrencies, but not much else.
If you're looking to invest in mutual funds, non-ETF-based index funds, or even bonds, you're out of luck. It's not to say SoFi is limited. There are thousands of stocks and ETFs to fill your portfolio.
SoFi doesn't offer a lot of things, including target-date funds, bonds, and other traditionally conservative investments. It telegraphs who they're focused on as their customer base.
Stocks and crypto are alluring; ETFs are convenient and easy. No one brags at a cocktail party they just built a rock-solid bond ladder providing stable but modest returns over ten years.
You can get started with as little as a single dollar to fund your account. You can deposit the money in any number of ways including:
Linking to a SoFi Money account (their cash management platform)
Linking to a checking or savings account
Automated Customer Account Transfer Service (ACAT)
Physical Check
Wire Transfer
Stock Bits
But what do young people want to own? Amazon? Apple? Google? But what 20-something has enough money burning a hole in their pocket to buy even one share of these pricey stocks?
SoFi has a solution for those hungry young capitalists; stock bits. Stock Bits is the name for SoFi's fractional stock share investing vehicle.
With as little as one dollar, you can own a fractional share of a sky-high stock like Tesla.
Instead of buying a certain number of shares, you can specify how much money you'd like to invest in a particular stock, no matter the price.
As the stock rises or falls, the percentage reflects the value of your stake in the investment.
Automated Investing
For those who don't want to steer their investment ship through the choppy market waters, there's SoFi's portfolio management offering.
After specifying your risk tolerance, SoFi's Automated Investing platform designates a portfolio mix based on your risk level.
It's not a tailor-made, personalized investment portfolio someone hand-picks for you—that level of attention costs.
SoFi Invest
SoFi Invest is perfect for beginners. Its competitive fees and low investment minimums will have a distinct appeal to young investors. Its platform supports active trading, automated investing and retirement accounts. Start funding your portfolio for as little as $1.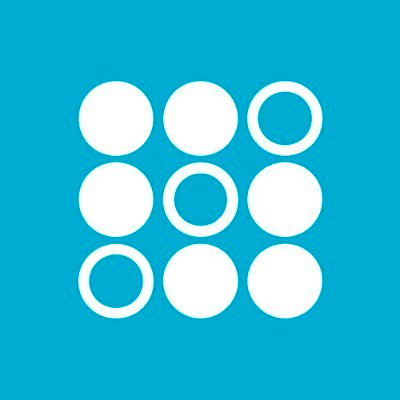 We earn a commission if you click this link and make a purchase at no additional cost to you.

It's as basic a robo-advisor as you can find. Yes, there is portfolio rebalancing, but it's not because you're unique. To maintain the risk goals for their pre-fabricated portfolios, they naturally have to rebalance as things become over and under-weighted.
Most beginning investors don't need to get into the nitty-gritty details of fine-tuning a portfolio. They'll do fine with SoFi's offering of a well-diversified mix of the ETFs.
SoFi's minimal fee structure compensates for its lack of customization.
It also offers free access to real financial advisors to help guide you through the process.
However, considering they have limited investment options (ETFs covering 20 asset classes), no matter your question, the options will not be broad enough to warrant complicated answers.
Retirement Accounts
SoFi Invest also offers Traditional IRAs, Roth IRAs, and SEP IRAs. You can even rollover current retirement accounts to a SoFi IRA.
Currently, SoFi's retirement options seem to be an extension of its Automated Investing arm. You choose investing goals for your retirement accounts, and they use their allocation algorithms (like their Robo-Advisor) to build your portfolio.
For beginner investors, it can be sufficient. But with most IRA brokerages, you have many more investment options, including mutual funds and individual bonds.
Those who would like more than a basic set of investment options may feel restricted.
There are plans to extend their Active Investing platform to include IRA accounts. You'll be able to buy individual ETFs, stocks, and perhaps cryptocurrencies in your retirement portfolio.
How SoFi Invest Compares



Minimum Investment:
$1
Management Fees:
$0
Promotion:
Start Investing
Tax Loss Harvesting:
No
Portfolio Rebalancing:
Yes
Assets Under Management:
$138 million
Minimum Investment:
$0
Management Fees:
0.25%
Promotion:
Invest free for up to 1 year
Tax Loss Harvesting:
Yes
Portfolio Rebalancing:
Yes
Assets Under Management:
$21 billion
Minimum Investment:
$0
Management Fees:
$0
Promotion:
Invest for Free
Tax Loss Harvesting:
No
Portfolio Rebalancing:
Yes
Assets Under Management:
$1 billion
SoFi Invest Fee Structure
SoFi Invest remedies its lack of investment choices and advanced brokerage features with a simple, low-cost fee structure.
A few years ago, this was a game-changer as up-and-coming brokerages like SoFi and Robinhood put the investing world on notice by offering fee-free trading.
However, the old guard eventually caught on and followed suit, getting rid of many of their fees, making it less of a distinguishing trait.
Their Active Investing accounts don't charge account fees. Stock and ETF transactions are commission-free. Lastly, there is no account minimum requirement nor fees for inactivity.
Their Automated Investing accounts don't charge any set management fees, account fees, or inactivity fees.
Like all ETFs, including the ones in other brokerages and their Active Investing accounts, there are underlying expense ratios reflected in the returns on investments.
However, these are low and, for the most part, unavoidable.
How Does SoFi Invest Make Money?
First, like any other bank, any uninvested cash you have sitting in your account earns interest for them that they keep.
They also lend out securities to institutions for things like short-selling and charge an interest rate on the loan.
Another way they make money is by Payment for Order Flow, which is a fancy way of saying they use a go-between.
When SoFi executes trades, they use a wholesaler who provides a small fee to them. The goal is to get the best price possible, but there's debate on the efficiency of this model.
The money has to come from somewhere.
They also have their own branded ETFs, which have an associated expense ratio baked-in. A couple of their ETFs currently advertise as having no expense ratio, which means they're probably losing money on those.
Lastly, if you buy cryptocurrencies from them, they take a 1.25% markup. It's technically a fee in my mind, but crypto is like the wild west in my opinion, and anything goes.
SoFi Invest Platform
SoFi put its development energy into its mobile app (works on both Android and iPhone devices) rather than its web-based platform.
Most of their advertising directs you to download their app rather than going through the web. It should come as no surprise given its target audience, many of whom may not even own a traditional computer.
The mobile app should be sufficient for starter investors considering the limited investment options, lack of substantial research tools, and the absence of complicated trading order types.
Editor's Note
Note: A Market Order means you have to buy or sell a security at its current price.
Most brokerage platforms let you set a price where you'd like to execute your trade or even wait for the price to rise or fall a certain percentage before trading.
There are other, more complex methods, but that discussion is for another time.
It may not seem like a big deal to most people. But those who want to do more active trading and don't have the patience to watch individual stocks find only using market orders becomes a chore.
Customer Service
SoFi makes a considerable effort here. They seem to understand their clientele will need some hand-holding at first to delve into the investing world.
It's a great strategy for them as they build a loyal base who may stay for the long-haul.
SoFi features live, friendly financial advisors with whom you can interface through phone, email, or chat. Though financial advisors are no longer legally bound to the fiduciary standard, they pledge to hold to it, which may not mean more than their word.
This makes sense considering their offerings are all straight-forward. Their representatives don't have to dive deep into their finance tomes to find the right answers.
One caveat, however, is for Active Investing accounts, they will not advise you on which investments to buy.
They're not going to make stock picks for you. Imagine the liability. Their advice is limited to general financial strategies that are perfect for their Automated Investing platform.
They also advertise things such as seminars, coaching, and experiences to round out their appeal to a dynamic and younger investor population.
Editor's Note
Note: Registered Investment Advisors (RIAs) have a fiduciary duty to their clients and are registered with either the Securities and Exchange Commission (SEC) or state securities administrators.
When seeking financial advice, confirm your advisor is a Registered Investment Advisor and a fiduciary. SoFi is an SEC-Registered Investment Advisor.
SoFi Compared to Traditional Brokerages
I've been with traditional brokerages for many years, and quite honestly, about 80% of the things I've used them for I could have done with a SoFi Invest account. Not only that, but I could've saved several hundreds of dollars in fees.
Most of the stocks I bought were offered on the same stock exchanges that SoFi uses (NYSE, NASDAQ, AMEX). I've dabbled in over-the-counter stocks and commodities, but I could've lived without them.
I always felt I was under-utilizing the advanced features at my disposal.
In the beginning, you couldn't pay me to call them for advice. I always worried they'd either be impatient with my questions or try to upsell me on something I didn't understand.
I think traditional brokerages fostered this sense to justify their fees.
If I had SoFi Invest when I was in my 20s, I would've learned more in the beginning. Confidence breeds success.
Tweet This
But I also think after ten years of using SoFi invest, I would've outgrown them. My eyes would wander to the more established institutions to satisfy my investing itch.
The irony is traditional brokerages are trying to be like the newer ones. They're attempting to shed their stodgy image and adopt a modern veneer with mixed outcomes.
The overall result is more options for everyone.
SoFi Invest Security & Protections
SoFi Invest is a brokerage and not covered under the FDIC (the insurance protecting deposits in regular bank accounts).
However, another agency specifically protects brokerage accounts called the SIPC. It insures up to $500,000 per client (of which $250,000 can be in cash deposits) if the brokerage experiences fraud, theft, or fails.
It doesn't cover investment losses but is the same insurance most other brokerages use.
Is SoFi Invest Right for You?
What's to Like
Commission-free trading: Active Investing accounts don't charge account fees and stock and ETF transactions are commission-free.
Low fees: Automated Investing accounts don't charge any management fees, account fees, or inactivity fees.
Personable advisors and customer service: Experienced, friendly support team offers investors help at every step.
Streamlined interfaces: SoFi put its development energy into providing a simple, enhanced user experience.
Fractional share trading: Instead of buying a certain number of shares, you can specify how much money you'd like to invest in a particular stock, no matter the price.
What's Not to Like
Limited investment choices: SoFi doesn't support investing in mutual funds, non-ETF-based index funds, target-date funds, bonds, or other conservative investments.
Basic research tools: The bulk of its research tools cater to student loans.
Limited trading platform: Can only place market orders on its Active Investing platform. Those looking for advanced trading strategies will find only using market orders a burden.
Summary
SoFi Invest is starting to make a splash in the recently crowded online brokerage space. Its fast evolution into financial products beyond original student loan refinancing is telling.
It proves the underserved young urban market is sizable, and they're taking full advantage. They tailor their offerings to their target clientele.
Beginner investors can thrive in this space with its user-friendly interface and helpful support team. Those with modest means can make the most of their money with SoFi's low balance requirements, affordable investments, and lack of fees
However, many may grow out of what they offer after gaining more experience. If SoFi doesn't evolve with its customers as their investment needs mature, it may pigeonhole themselves into only serving a single demographic.
Because SoFi seems to be evolving quickly, this description only serves as a starting point of knowing what else they have on the horizon.
Get our best strategies, tools, and support sent straight to your inbox.