How does a brokerage measure up to its competitors with so many now offering fractional shares and commission-free trades? You put a new spin on an old design. In this Public.com review, I examine its unique business model, features, and how its trading platform works.
If the idea of pairing a social media component with investing sounds ideal to you, read on. Public's approach is a new one for investors.
What Is Public.com?
Public.com (formerly Matador) is a free investing app that marries stock trading and social media into one easy to use interface.
There are several features baked into the Public app. Mainly, it lowers the barrier to entry for new investors by letting them see what moves other investors make.
The general idea is you can purchase fractional shares, or "Slices," of companies in the stock-market, commission-free, and Tweet out your trades to followers.
You can also follow other traders and see what companies they're buying and selling. In addition to free trading and community transparency, Public.com has no account minimums.
You can buy a slice of Amazon, or any other company you want, with any amount of money.
The goal of Public.com is to make investing accessible for everyone. Several online investing apps make investing easy. However, Public combines commission-free trading with a social aspect not found elsewhere.
It's available for both iOS and Android devices with a minimal learning curve.
Public is SIPC-insured, protecting your investments up to $500,000 in securities and $250,000 in cash. Additionally, they use AES 128-bit encryption and TLS 1.2 to secure your data.
Not all companies are available on the Public.com platform. They do offer over 5,000 stocks, and more are being offered every day, including exchange-traded funds (ETFs). Public sends out weekly emails letting you know the companies added to its database.
Public
Public adds a social element to investing. You can invest in first-rate funds and buy slices of stock without commission fees. But you're also able to follow other investors, see their portfolios, and have discussions in the app. Accounts carry no minimums and you can get started for $5.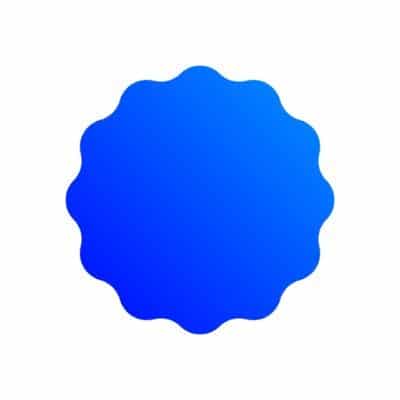 We earn a commission if you click this link and make a purchase at no additional cost to you.

How the Public Investing App Works
Setup and Availability
The Public app is available for iOS and Android systems. It means virtually everyone has access to the app if they want.
The Android version is a bit newer than the iPhone version and had a few more bugs initially, but they've done a great job fixing any issues that have come up.
Editor's Note
Author's Note: I'm terrible with technology. The setup and usability of the Public app was incredibly intuitive and straightforward, even for me.
Once you download the app, the first screen you see is a small list of some of the most popular companies, including Apple, Google, Amazon, and Facebook.
Pick one, and Public gives you $5 to invest for signing up. Next, they'll ask you a series of questions to set up your account.
You have to provide your social security number and link your bank account. I deposited $100 into my Public account to get a feel for how the app worked.
The first screen that appears lets you pick your interests. Here, you can follow companies, people, and investing themes.
It's similar to a Twitter timeline where you follow celebrities, subject matter experts, or whatever interests you.
Search for People and Stocks
Because Public.com is attempting to marry social media with real-time investing, there are limitations. If you're searching for stocks, then Public is excellent.
It's easy to search for whatever company or ETF interests you. I bought $50 worth of Zoom (ZM), which comes out to .29854 shares at $167.48.
Searching for people isn't as seamless. Once more users start to use Public, this will be an enjoyable feature. Right now, not enough people use the platform.
I compare it to being one of the early adopters of Twitter; it probably wasn't all that fun. The Public app will have to reach a critical mass of users before the social aspect catches up to the investing side of things.
I reached out to @Publichello on Twitter to ask about their user numbers. They said they aren't currently sharing that information, but it's increasing. The highest tally of followers I found for a single person was over 32,000.
Followers and Following
Under your home tab, there is a list of people to follow. It's handy since simply searching for random people doesn't yield many great results.
When you click on someone's profile, it shows what their investments are.
The usefulness of this feature is limited as it doesn't tell you how many shares someone has in each company. Also, it doesn't share all of their investments, just the investments they've done on the Public platform.
With the Covid-19 worry that's hovering over the stock market, it's nice to see whether people seem to be buying or selling specific companies before you make a purchase.
Public.com Features
| | |
| --- | --- |
| Management Fees | $0 |
| Minimum Investment | $0 |
| Investment Options | Stocks and ETFs |
| Accounts Supported | Taxable |
| Fractional Shares | Yes |
| Mobile App | iOS & Android |
| Customer Service | Live Chat or Phone M-F 9a-5p ET; Email |
Fractional Shares
Many companies only allow you to buy full shares. The problem with this is you'd need several hundred dollars to invest in some of your favorite companies.
Public.com does fractional investing where you can purchase a small percentage of a company.
For example, if you want to buy Apple, one share currently trades for $280.
With Public, you can purchase a fractional share. If you only want to invest $5, then you'll receive .0178 shares.
It sets Public.com apart from many competitors. Other companies such as SoFi and Robinhood offer commission-free fractional shares, but neither of them includes the community aspect that Public offers.
Real-Time Trades
Along with fractional shares, Public allows real-time trading. It's important because many companies that permit fractional shares don't purchase them in real-time.
It means when you hit the "Buy" button, you're not guaranteed to buy shares at the exact price they were when you sent the order, even if the market is currently open.
Shareable Investments
One of the core components of the Public.com platform is transparency. Users aren't obligated to share their investments, but the sharing of knowledge is baked directly into its model.
When someone buys or sells a stock, they can share information with their followers by Tweeting it out on the Public newsfeed.
The idea is you get to see who is investing in what companies. This benefit is enormous for beginner investors as you can see what other people are doing.
If you're new to the world of investing, you might not have any idea where to begin. But the social layer of Public.com makes it easy to start by imitating other investors.
You can exchange ideas with other Public.com users, chat about commission fees, share prices or financial products to help make your decision.
The Public Investing platform gives ordinary people the ability to see what others are thinking about a product and even what investments they're choosing to make.
Public Investment Themes
Public.com adds a unique twist to the world of online investing by incorporating investment themes into the experience. What themes do is give the user the ability to search for companies fitting specific criteria.
For instance, you can pick food-themed companies like Nom Nom Now. Or, choose Women In Charge, which are S&P 500 companies led by female CEOs.
Whatever you're into, Public.com probably has a theme for it. Really into climate science? Check out the Combat Carbon theme.
Are you interested in all things marijuana? Check out the Cannabiz theme. When you pick a theme, Public will bring up a list of companies fitting the criteria.
Themes is a clever feature of the Public platform for those who want to feel good about their investments.
Tweet This
The theme section of Public.com allows your investments to line up with your ethics.
Placing Trades On the Public App
Good Faith Violations
If you plan on buying and selling stocks at a leisurely pace, you probably won't have any issue. But there is a cash account violations section for those who go crazy buying and selling called a Good Faith Violation.
It occurs when you buy stock, then sell it again before the funds used to buy it have settled in your Public account.
Using an example from its website, let's say you sell Stock A for $100 on Monday and immediately purchase Stock B. On Tuesday, you sell Stock B.
This is a problem because you sold stock B before the funds used to buy stock B have settled. It takes two business days for trades to settle even though funds from the sale are available immediately.
Public has explicit guidelines for trading on the app.
You're allowed three infractions in twelve months. If you get more than three Good Faith Violations, your account will be restricted for 90 days.
During the restriction period, you're only able to buy and sell stocks once funds settle.
Because of their Good Faith Violations policy, Public isn't a superior option for day-traders. If you plan to buy and hold, or only trade once in a while, you shouldn't have any issues.
Public.com Fees
Public.com has commission-free trades and no management fees. You just have to stay within their rules for Good Faith Violations.
They do allow you to give them some of your money if you want to access additional features, including Broker-Assisted phone trades and overnight checks.
All Broker-Assisted Phone Trades: $30
Domestic Overnight Check: $35
Returned Check, ACH, Wire, and Recall/Stop Payments: $30
Domestic Wire Transfer: $30
Paper Statements: $35
ACAT Outgoing: $75
How Public.com Compares



Minimum Investment:
$0
Management Fees:
$0
Promotion:
Get $5 Worth of Stock Free
Tax Loss Harvesting:
No
Portfolio Rebalancing:
No
Assets Under Management:
N/A
Minimum Investment:
$0
Management Fees:
$0, $5 Gold monthly subscription
Promotion:
Get a free stock
Tax Loss Harvesting:
No
Portfolio Rebalancing:
No
Assets Under Management:
10 million users, company valued at $7.6 billion
Minimum Investment:
$0
Management Fees:
0.25%
Promotion:
Invest free for up to 1 year
Tax Loss Harvesting:
Yes
Portfolio Rebalancing:
Yes
Assets Under Management:
$21 billion
Is Public.com Right for You?
Consider your investing goals, fees, and the specific accounts where you'd like to grow your wealth.
What's to Like
Commission-free trades: Public.com's trading platform carries no fees and all trades are placed in real-time
No account minimums: Creating an account is free, making it ideal for beginner investors.
Social investing community: See what others are up to, comment, and follow along with other investors similar to how you'd do it on Twitter or Facebook.
Easy-to-use: As mentioned earlier, I'm not tech-savvy, but I had no problems navigating my way around Public's app.
Fractional shares: Investors unable to buy whole shares of high-priced stock can purchase 'Slices' at a lower cost.
What's Not to Like
Limited investment options: At this time, you're only able to buy stocks and ETFs.
Small community: There aren't many people using Public's platform which makes for an uneventful social experience.
Limited accounts: Only supports taxable accounts. If you're looking for anything else, Public isn't the platform for you.
Restrictive trading: Due to its Good Faith Violations policy and lack of OTC trades, high-volume traders should look elsewhere.
Conclusion
As a stock trading app, Public is a fun, potentially-social way to invest.
A couple of downsides are it's not geared for high volume day trading, and they don't allow OTC trades (OTC stands for over-the-counter and refers to smaller companies not listed on the major exchanges such as the New York Stock Exchange).
As of March 30th, 2020, they also stopped offering a 2.5% interest rate on uninvested cash.
As far as an investing platform, this is a great app and a fascinating idea. It has a ways to go before the social component catches up with the investing side.
If they get enough people to join in, the social aspect of Public.com could completely alter the way people invest online.
Until that happens, the social side of the platform is fun, but not all that useful.
I love the idea of marrying social media with online investing. I think if it reaches critical mass, it could easily be the most popular investing app in the market.
Are you interested in downloading the Public.com app? Use this code to get a free stock slice just for signing up.
Get our best strategies, tools, and support sent straight to your inbox.