Table of Contents
Make Awesome Investments This Year Using Google Finance
If you want to start buying individual stocks and make your money work for you, Google Finance is a great place to conduct thorough research and learn more about stock investment strategies that will help you reach your financial goals. This article gives you vital information about Google Finance and how you can maximize its data.
One of the most popular strategies is investing via exchange-traded funds (ETFs). ETF investing means you don't have to choose individual stocks.
Instead, they are chosen for you. For instance, if you want to invest in gold stocks but don't know which stocks to pick, there are dozens of gold ETFs already out there that are baskets for popular gold stocks.
If you want to go full Wolf of Wall Street and pick your stocks, however, you will need to conduct some research.
In addition to having a ton of outstanding information on thousands of companies, Google Finance also has an excellent Portfolio tool.
Let's get started.
An Introduction to Google Finance
In the Google Finance sidebar, you'll find a section called World Markets. This is where you can see how stock markets are doing in other countries.
There is also a Currency section, where you can see how various currencies stack up against one other. Bond yields are also listed.
There is a Sector Summary that shows how various industries, such as energy, healthcare, and technology, are doing on a global scale.
You can find important stock information such as the Price-to-Earnings (P/E) ratio, which is the best indicator as to whether a stock is overpriced.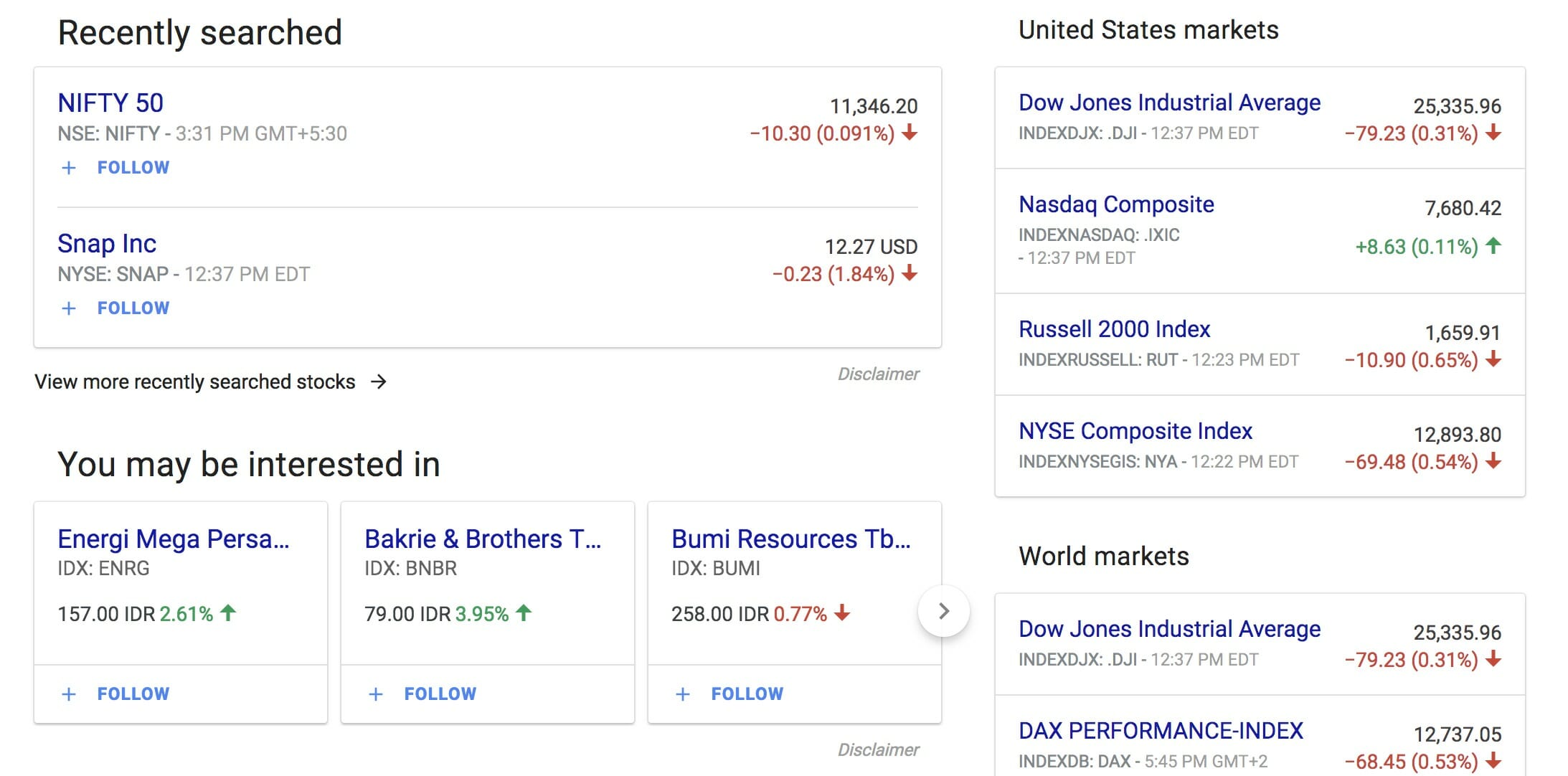 While Google recently removed its old Portfolio tool, it still offers a mechanism that you can import your holdings, and Google Finance will track them for you.
And, if you do not want your nosey co-workers to know about your investment in Toys R Us (oops!), you can use the fraction formula to keep your investments confidential, even as you continue to track them at the office.
You can also "bench" stocks on Google Finance. To do this, you would make a list of what you are thinking about buying next and track it on a "pending" basis.
Additionally, with the fundamentals tab, you will find important information like the P/E ratio, market cap, and volatility. It gives you a terrific overview that you can use to make wise investments moving forward.
There are many places to get this market news (e.g., online or in newspapers), but Google Finance gives you lots of information in one convenient place.
Let's review how you can get started.
Creating A Stock Portfolio In Google Finance
Before you begin exploring how to use Google Finance, you will first need a Google account. This is simple and free to set up — and even easier if you already have a Gmail address. Once you have secured your account, you can immediately set up your Google Finance portfolio.
To get started, go to Google Finance and click on the link labeled "Portfolio" at the top of the page. There, you can create and name your portfolio, and then begin adding the stocks and mutual funds you would like to track.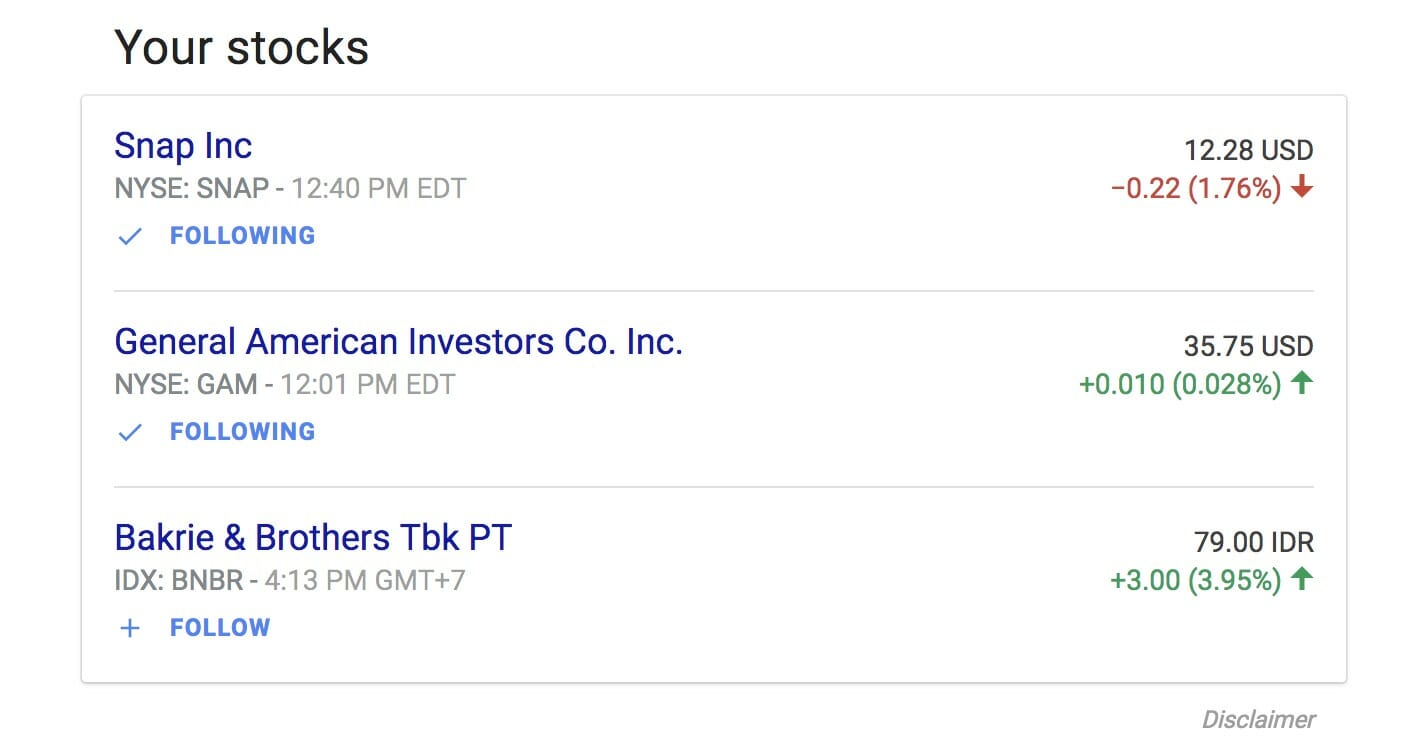 The are two primary "modes" in which you can use and view Google Finance:
Overview
See the price of each stock, its movement, its market capitalization, its volume, and its low and high prices for the day.
Fundamentals
View the last price, average volume, market capitalization, 52-week lows and highs, P/E, and earnings per share of each stock. You also have access to transactions in this mode.
If you are not yet familiar with the platform, setting up your Google Finance portfolio can be a little confusing at first. Once you get your bearings, you'll quickly find that it offers all the information and insights you need as you conduct investment-related research.
Get our best strategies, tools, and support sent straight to your inbox.
Making Sense of Google Finance
Let's take a look at the core data Google Finance provides and how to leverage it. When you look at a stock, the first number you will see is the current price.
Then, as you move down, you'll see how much the stock has changed throughout the trading day, based on a percentage. If you're viewing the stock after trading has closed, this number will reflect its movement after hours.
In the next row, you will see the time at which you looked up the stock. This is important, as prices can change in an instant. This mechanism gives you a real-time snapshot, telling you what the price was at the exact minute you looked at it.
The following are additional pieces of information you can use as part of your Google Finance portfolio:
Range
This number gives you the low and high of the stock throughout the trading day. Note that there will be no number provided if you are looking at the stock after trading has closed.
52 Week
Here, you can find how much the stock has moved over the past year (or 52 weeks). It's a great way to get a sense of how volatile the stock has been over the long-term.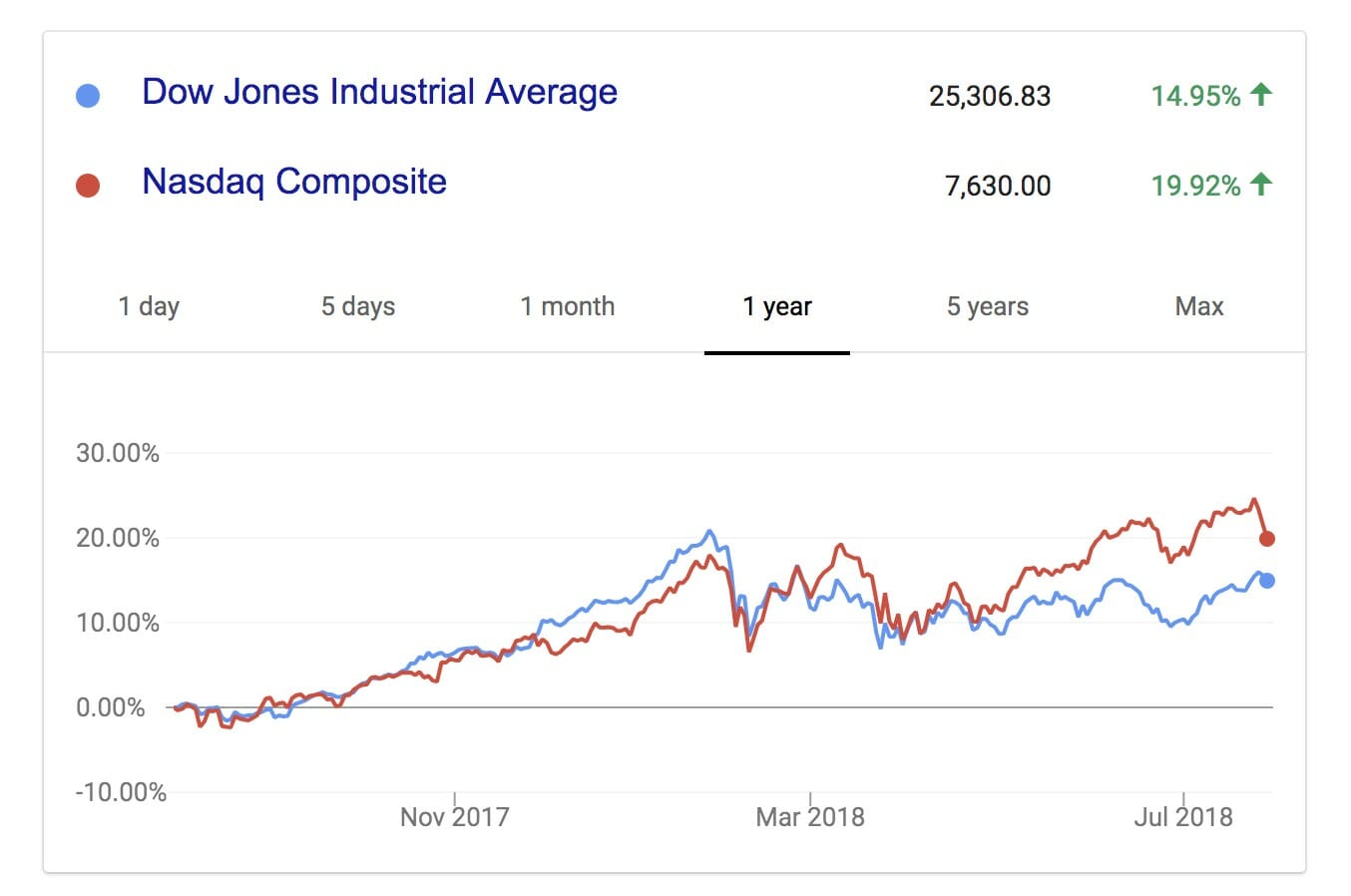 Open
This number gives you the exact price of the stock when the market opened. Again, there will be no number provided if the market closed.
Vol/Avg
Volume refers to the number of shares traders bought or sold throughout the trading day. A high number is generally associated with superior value.
You'll also find the average volume over the past 30 days. You can compare the two numbers to find out if the day's volume is relatively high or low.
Market Cap
The market capitalization is the share price versus the number of shares available in the market. The figure reflects the size of the company within the market, but not necessarily the share price.
P/E
Knowing the price-to-earnings ratio of a stock is essential, as a lower number hints at it being relatively cheap in the context of its earning power. Pay attention to this number when analyzing value-oriented stocks in particular.
These numbers represent the cornerstone of the data that investment professionals around the world examine every day.
They can provide you with incredibly valuable insights that can mean the difference between success and failure. Take the time to understand how to use Google Finance to your advantage as you develop your strategy.  
Using M1 Finance to Build a Stock Portfolio
If you're a DIY investor (which I'm guessing you are), M1 Finance is an excellent service for building yours. I use them for my Golden Butterfly allocation.
Golden Butterfly Portfolio (SRI)
This portfolio is a socially responsible version of the Permanent Portfolio with one additional asset class. This is done to incorporate some of the characteristics of a few other notable lazy portfolios.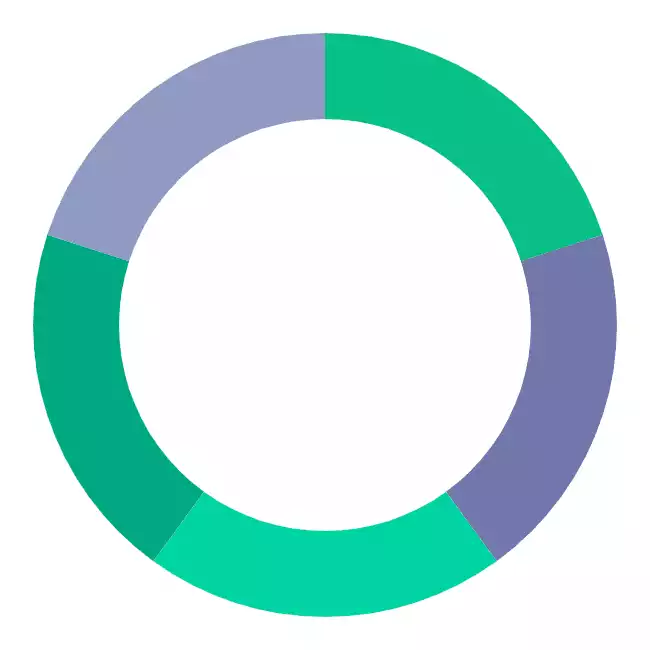 You decide your investment strategy and they automate it for free. The offer dynamic rebalancing, fractional shares, and pre-built portfolios.
If you need some inspiration, we wrote detailed articles about how to allocate your assets based on these model allocations:
M1 Finance
They're perfect for DIY investors who prefer a hands-off approach but can still pick individual stocks and funds. We specifically use them for the Golden Butterfly portion of our portfolio.

Upcoming Changes to Google Finance
In late 2017, Alphabet Inc. (Google's parent company) announced that it would incorporate the Finance product into its dominant search service.
As a result, the data associated with Google Finance will still be fully available, but it will look a little different than it has in the past.
In making the move, Google has started to migrate current users' portfolios into the company's primary search platform. There is considerable potential for the change to provide more exceptional capabilities to those involved in investing and finance.
Google will be able to examine users' interests better and provide them with more personalized reports and data.
Just with like anything else Google does, the changes being made to the Google Finance portfolio feature has led to some skepticism among long-time users.
However, many others are confident that the move will ultimately provide even more features and high-caliber insights. They will provide more valuable data for those engaged in various forms of stock investing.
Take some time to learn how to use Google Finance to your advantage, especially as it continues to evolve and expand.
Get our best strategies, tools, and support sent straight to your inbox.