Business banking is crucial when you need to separate business income and expenses from personal income and expenses. Without proper assistance, your finances get complicated. Small businesses, freelancers, and entrepreneurs should be mindful.
With the explosive growth of fintech companies (like Novo), many prefer an online service over a brick and mortar establishment. This Novo Bank review examines its features, fees, product offerings, and more.
If you're looking for a mobile business banking experience run from your smartphone, you've come to the right place.
Keep reading.
What Is Novo Bank?
Novo (also referred to as Bank Novo) is an online platform providing FDIC-insured business banking services. Applying for an account is free and only takes minutes.
Novo provides the tools you'll need to link external accounts, pay bills, deposit checks, and process ACH transfers from within the app.
Account-holders gain access to a fee-free, Novo Mastercard Business Debit card you can use worldwide (with no foreign transaction fees and ATM-fee reimbursement).
Its founders designed it for small business owners, entrepreneurs, and freelancers. You get simple transfers, including unlimited, free ACH transfers, mailed checks, and incoming wires.
Novo is technically an independent tech company; it partnered with a community bank located outside Boston, Middlesex Federal Savings, to handle deposit account services.
Account holders receive a free checking account with no minimum balance requirements, no monthly fees, and a free debit card.
It features integrations with the tools you use to manage your business positioning itself as an all in one banking and business app.
The Novo Team is located in the Flatiron neighborhood of New York City. However, they're a digital bank without physical branches.
Novo was founded in 2016 by Michael Rangel and Tyler McIntyre and only supports U.S.-based businesses.
Who Is Novo Best For?
Small businesses, freelancers, and entrepreneurs requiring simple business checking without needing a high interest-earning account.
Getting Started
Creating an account is done in three steps; provide your personal and business info and set up your account.
Depending on your business, additional documentation might be required for your LLC, sole proprietorship, partnership, or corporation.
You can also let someone in a fiduciary capacity open your account.
Tip: Your fiduciary should be named as a trustee under a written trust agreement, or administrator under a court order.
Banking Features 
Novo features a business checking account, debit card, tool integrations, perks, and more.
| | |
| --- | --- |
| Maintenance Fee | $0 |
| Minimum Deposit | $50 opening spend requirement |
| Opening, Closing, or Inactivity Fee | $0 |
| Overdraft or Insufficient Funds Fee | $27 |
| Physical Checks | Mails for you |
| Foreign Transaction Fee | $0 |
| APY | 0% |
| Mobile Check Deposit | Yes |
| Accessibility | Desktop, iOS & Android mobile app |
| Accounts Supported | Online business checking |
| FDIC-Insured | Yes |
Business Banking
Your Novo debit card by MasterCard is accepted worldwide and receives instant notifications with every transaction. You can withdraw money from anywhere and get reimbursed if you're hit with a fee (e.g., withdrawing from an ATM).
You can have as many Novo accounts as you have businesses. While joint accounts are unavailable, you can add a user to your account, granting them total access.
Separate Novo business accounts carry separate logins.
Novo only offers a business checking account; there are no interest-bearing savings accounts or loans of any kind.
Tip: For a greater return, consider opening an account with a bank offering a higher APY link CIT or Simple (to access a higher savings rate).
Accounts carry no minimum or maximum deposits. While they don't have an ATM network, Novo reimburses all associated fees.
Best for Business Checking
Novo Bank
Novo is an online banking platform featuring a checking account with no hidden fees. It's designed for small business owners, freelancers, and sole proprietors. Access unlimited free transfers, paper check mailing, and mobile deposits.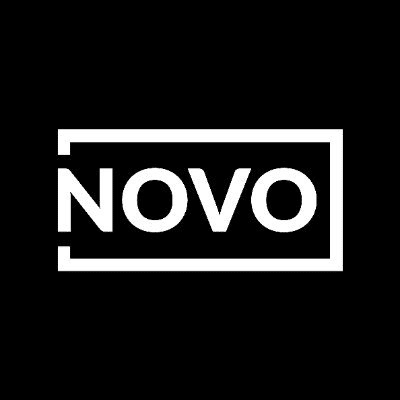 Funding Your Account
Adding money can be done in four ways: via an external U.S. bank account, connecting to a digital wallet (e.g., PayPal or Venmo), ACH electronic bank transfers to your Novo account, and by mobile check deposit.
Direct & Mobile Check Deposit
Use your smartphone to snap a picture of your check and deposit instantly.
You're also able to set up direct deposit with your employer or payer by providing them with your account and routing number.
You can't pay employees through the app, but you can transfer money by adding them as an ACH payee because Novo offers unlimited free ACH transfers.
Depositing cash gets tricky as you'll either have to get a money order and access the mobile check deposit feature or deposit funds into another bank and then transfer to your Novo account.
You can't request funds from other people through the app, but they can pay you by any of the features listed above.
Account and routing numbers are found on your Account screen.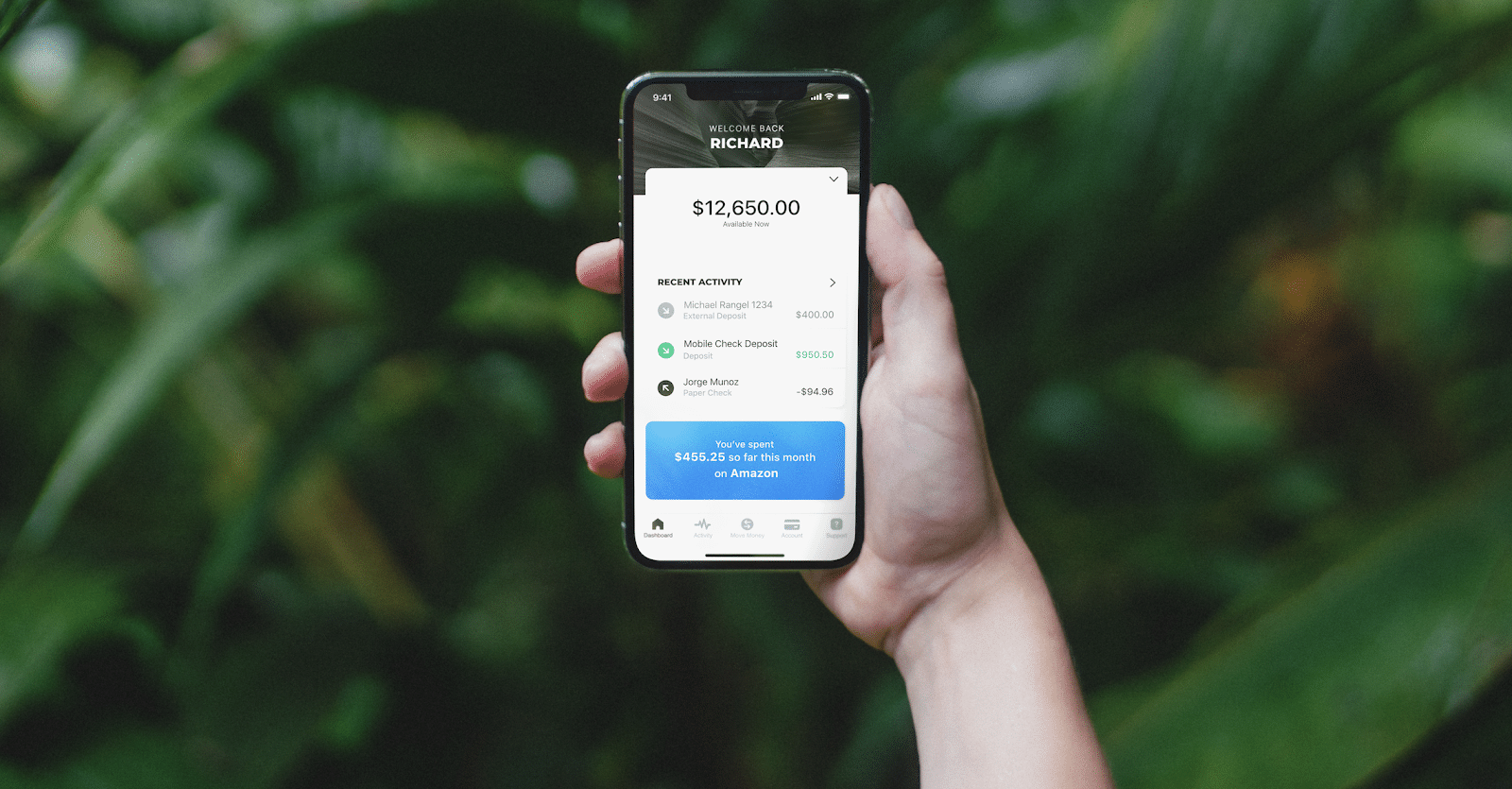 Fees
Novo is virtually fee-free banking. You're only on the hook for a $27 overdraft charge on transactions with insufficient funds. They will not decline your card; instead, they approve it and collect the fee.
When creating your account, there's a minimum debit card spend requirement of $50, which unlocks Novo's features. These include the perks Novo offers its members.
Transaction Limits 
| | |
| --- | --- |
| ACH Pull/Push Limits | $250/$5,000 |
| Daily Amount Check Deposit Limit | $20,000 |
| Monthly Amount Check Deposit Limit | $40,000 |
| Monthly Check Deposit Transaction Limit | 20 |
| POS Limit | $5,000 |
| ATM Withdrawal Limit | $1,000 |
Did You Know?
A pull is money debited from an account while a push is money that's deposited.
You can add notes and tags to search transactions, and info can be exported as a CSV file. Filtering is easier and integrates with accounting tools (e.g., QuickBooks or Xero).
Easy Transfers
There are several ways you can transfer money using the Novo app. You can use your account and routing number to make payments, send money via free, unlimited electronic ACH transfers (takes 2-3 business days), and mail paper checks.
The limit for mailing paper checks is 10 per day and takes between 7-10 business days to arrive.
Novo does provide the option to get physical checks through a third party check provider (e.g., Deluxe or Vistaprint).
You're also able to link external bank accounts, ApplePay, or GooglePay.
You can receive domestic and international wire transfers but will be unable to send them. TransferWise handles all international transactions which integrate with your Novo account.
Some users reported problems linking accounts to Capital One. Consider this when opening yours.
Novo Perks
One of the ways Novo distinguishes itself is by offering a host of attractive perks, tailored for its customer base.
Because Novo targets business owners, you'll find discounts and credits on tools you use to operate it.
For example, if you use Google Ads, you'll receive a $150 Google Ads credit. When using Stripe's service, you'll earn $20,000 in fee-free payment processing. HubSpot subscribers get 30% off their first year and 15% off the following years.
You can read the complete list here.
Business Tool Integrations
Third-party app integration lets you extend Novo's functionality with your business tools, including Stripe, QuickBooks, Slack, Zapier, TransferWise, and Xero.
For a complete list of integrations, head here.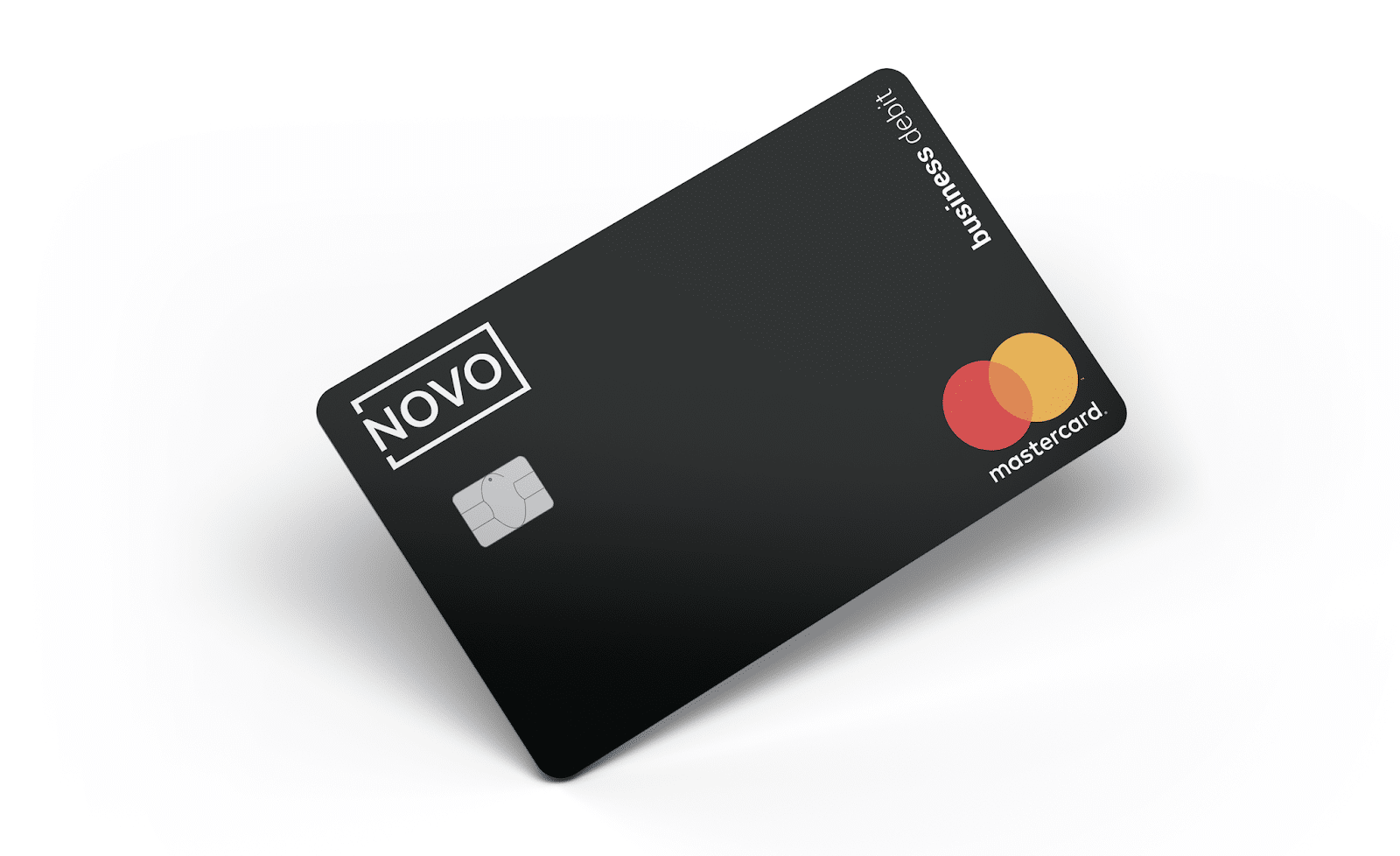 TransferWise
If you have clients outside the U.S, TransferWise lets you make cheaper, faster international payments.
The app displays exchange rates while letting you send money in multiple currencies. You can sign up for a business account in the Novo app.
Slack
When using Slack for team messaging and collaboration, you'll get updates from your Novo account.
Your transactions are sent through a Slack channel when they occur. Tap the Integrations tab when inside Novo's app, select Slack, and tap to connect.
Sign in to your Slack account and select a channel to get your alerts.
Xero
Xero is a cloud-based accounting software with nearly two million users. Perform faster bookkeeping with account reconciliation and automatically sync transactions.
It removes the need to manually export and upload files into your accounting software.
Stripe
Stripe lets you accept online payments (including credit card and debit card) in minutes. It's available in every country and supports over 100 currencies.
You'll see your Stripe available balance, funds set to pay out to your external bank, and funds about to settle into your Stripe account.
A bank account to integrate with your business tools.
Tweet This
Novo Bank Resources
Novo has several available resources for its customers, including a blog, bank-grade security, mobile app, and direct customer support.
Blog
Novo features a business-centric blog with topics about strategy, operating, running, and growing your enterprise. Dig into the specifics about Management or seek inspiration via its Hustle and Motivation corner.
Security
Deposits are FDIC-insured up to $250,000 through Novo's partner bank Middlesex Federal Savings, Member FDIC.
Your debit card features EMV chip technology (making counterfeiting virtually impossible) while its dedicated security team and bank-grade encryption secure your data 24/7.
However, if you're looking for security in the form of two-factor authentication, Novo doesn't feature it.
It also doesn't have card blocking inside the app. Some mobile banking services let you instantly block your card in the event it's lost or stolen.
With Novo, you'll have to call their customer support hotline.
Mobile App
Novo is available on both iOS and Android devices. You can also access it through your desktop.
Customer Support
You can reach support through the app in the 'support' tab or by email at support@banknovo.com. There's also a hotline to call if your card is lost or stolen at 844.930.3186.
Novo FAQs
If you're the type who wants to know what others ask most frequently before moving forward, this FAQ section is for you.
Who Is Novo's Partner Bank?
Novo is an independent tech company that partners with Middlesex Federal Savings to handle its banking services.
What If I Need Checks to Run My Business?
A free check mailing service is available for account holders. You won't have access to physical checks, but you can send them through the app.
You also have the option to use direct deposits through ACH at no cost to you.
What Business Documents Do I Need to Open an Account?
You'll need a signed copy of your personal ID, a mobile phone through a U.S. carrier, and your social security number.
Depending on your business, Novo may require additional documentation for your LLC, sole proprietorship, partnership, or corporation.
Do You Check My Credit History When I Apply for an Account?
Novo doesn't check your credit history and having an account won't impact your credit score.
Is the Novo Debit Card Prepaid?
No, it's a fully functioning debit card with a mobile checking account.
Banking Alternatives
There are a couple of options if you're not sold with Bank Novo's business.
Azlo vs Novo
Azlo is similar to Novo; it's tailored for small business owners and entrepreneurs. It's 100% online and has many of the same features – deposit checks, make transfers, and accounts can be created in minutes.
The big difference is the ability to create and send digital invoices. They also feature no overdraft charges (compared to Novo's $27 fee).
While they don't reimburse for all ATMs, they do have an in-network partnership with Allpoint of 55,000 locations nationwide.
Brex 
Brex features a cash management account and corporate credit card (you can even earn points for Brex travel, miles, or statement credit).
They also have a virtual credit card that lets you transact on your main credit card account without using or exposing it.
A big difference is Brex uses a sweep program with its cash management and collects distribution and referral fees (aka 12b-1 fees) from money market mutual funds.
You'll have to access the fund's prospectus for a full list.
Is Novo Bank Right for You?
If you're running a business and need a separate account to handle your finances, Novo might make sense. Some things to consider before creating your account.
What's to Like
Low cost: Novo is an inexpensive banking service. You must fund your account with $50 to spend on your debit card (this unlocks your account features). After that, there's no minimum balance required. The only fee is a $27 overdraft charge to your account if you make a purchase with insufficient funds.
App integration: Many of the tools you use to run your business (e.g., accounting software, payment processing, and team collaboration) integrate with Novo. This makes it easier for you to see all things business in one location.
Mobile Check Deposit: You can snap a picture of your checks inside the app and deposit to your account instantly. Deposit limits will vary based on your history and needs.
Perks: Get discounts, cashback, and credits from the tools you're already using. For example, a $150 Google Ads credit or $20,000 in fee-free payment processing with Stripe.
Free ATMs: Novo doesn't have an ATM network, but they do offer 100% ATM fee reimbursement on any providers that charge you.
What's Not to Like?
No physical branches: Novo is an online banking service. If your needs require in-person meetings or local branch visits, Novo isn't for you.
Limited accounts: Novo is for business banking and only offers checking accounts. It also has no interest-bearing accounts or loan options.
No card blocking: If your card is lost or stolen, you must call their hotline to cancel it (versus blocking directly in the app). Some online banking providers feature this as part of its service offering.
Difficult depositing cash: The only way to deposit cash is to either deposit funds in another bank, and transfer to your Novo account. Or, get a money order (third-party fees apply) and use Novo's mobile check deposit feature.
Final Thoughts
Novo is an online banking service tailored to small business owners, freelancers, and entrepreneurs. It offers members a free checking account, Mastercard debit card, app-integrations, and discounts on the tools you use to run your business.
You can pay bills, link external accounts, and transfer money from within the app. If you require simple business checking, Novo Bank is worth a look.
Get our best strategies, tools, and support sent straight to your inbox.