Gone are the days of little-to-no interest banking. Your money should earn for you, even the cash in your checking account. One way to do this is with CIT Bank.
We'll take a look at account offerings and interest potential in this CIT Bank review to determine whether it's the right choice for you.
What Is CIT Bank?
CIT Bank is an entirely online bank offering a variety of account options, ranging from checking accounts to certificates of deposit to mortgages.
They're an FDIC-insured bank that's been in business for over 100 years and has earned a reputation as one of the top 50 banks in the United States.
With CIT, you can take advantage of high rates that are up to 20x the national average and are consistently competitive with other online banks.
All of CIT's online banking options earn interest, including their eChecking account.
CIT Bank doesn't just offer your standard checking and savings accounts. They have multiple savings options, certificates of deposit, and mortgages.
They even educate you by posting articles and videos about personal finance and banking.
Note: CIT Bank is a subsidiary of CIT Group, Inc. CIT stands for Commercial Investment Trust. Although the name is similar to both Citibank and Citizens bank, they are not related to either one.
CIT Bank
CIT is an online bank with some of the highest interest-earning savings and money market accounts available. They even offer no-penalty CDs. CIT also features eChecking and loan servicing. They're FDIC-insured up to $250,000.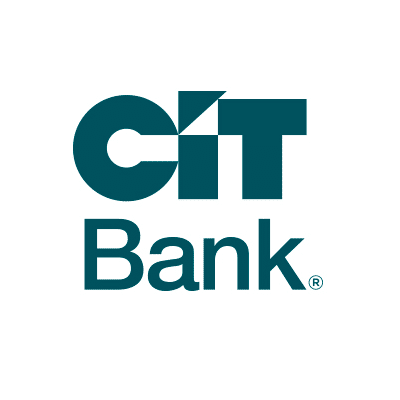 How Does CIT Bank Work?
When you open an account with CIT, you won't have to worry about account opening fees. You also won't be charged those pesky monthly fees for account maintenance either.
CIT is a digital bank only, so you won't be able to physically visit one of their branches. That being said, you can sign up for an account at any time with just an Internet connection.
Opening an account is quite simple and only takes three steps:
Provide basic information: Social Security number, phone number, name, address, and email
Make a minimum deposit: $100 for bank accounts or $1,000 for certificates of deposit via wire, mail-in check, or electronic transfer
Wait for an email: CIT sends you a confirmation once your account is open
Except for the Savings Builder account, you don't have to maintain a minimum balance or make a certain amount of deposits each month. We'll go into more detail on the Savings Builder requirements below.
CIT's website contains a drop-down box with detailed pages on all of their accounts. This makes it easy to compare the accounts in a pinch all in the same place.
You'll find comparison tables and various resources across the website, which provides a simple way to find the information you need when and where you need it.
Once your account is established, you can access it on the CIT Bank mobile app for both Android and iOS devices or via their website.
Both are available 24/7 and you can deposit or withdraw funds at any time.
CIT Bank Features at a Glance
| | |
| --- | --- |
| Minimum Deposit | $100 for banking, $1,000 for CDs |
| Opening Fee | $0 |
| Maintenance Fee | $0 |
| Accounts Supported | eChecking, savings, money market, term CDs, no-penalty CDs, jumbo CDs |
| APY | 0.10% - 1.06% |
| ATM Fees | $0; Will reimburse up to $30 monthly |
| Bill Pay | Yes |
| FDIC-Insured | Up to $250,000 |
| Mobile App | iOS, Android |
Fees
You won't pay fees just for owning an account at CIT Bank. There are, however, other fees involved:
Wire Transfers: $10 per transfer for accounts with balances less than $25,000
Return Deposit Item: $10 per item
Excessive Transactions: $10 per transaction, capped at $50 monthly
Stop Payment for Bill Pay: $30 per check
Overdraft Fee: $30
Debit Card Replacement: $10 if more than one replacement per year
International Point of Sale or ATM Withdrawal: 1% of the transaction
All in all, the fees are fairly stated. Some financial institutions like to tack fees onto everything imaginable. CIT Bank is not one of them.
APY
All of CIT Bank's account earn interest, but the APYs (annual percentage yields) vary:
eChecking: 0.10% APY for accounts under $25,000; 0.25% APY for those over $25,000
Savings Builder: 1.01% APY for accounts with a $25,000 balance requirement or a $100 monthly deposit; 0.80% APY for all other accounts
Money Market: 1.06% APY
Term and No-Penalty CDs: 0.50% – 1.05% APY
Jumbo CDs (Over $100,000): 1.00% – 1.05% APY
The rates are competitive with other online banks but far outshine those of traditional brick-and-mortar establishments.
Bill Pay and Other Payments
CIT Bank supports Bill Pay, Apple Pay, and Samsung Pay through its eChecking account.
You can also send money through PayPal and Zelle, but these have limits. Currently, Zelle is limited to $300 per transaction and $600 daily. PayPal is capped at $50 per daily transaction.
CIT Bank Pricing and Plans
eChecking
Remember how we said your money should earn interest for you? Even your eChecking account at CIT Bank will earn interest.
The current rates are 0.10% APY for accounts under $25,000 and 0.25% APY for accounts over $25,000.
Not all banks offer interest on their checking accounts, so even a small percentage is a plus.
There aren't any account opening fees, and you can open an account with just $100. You won't pay any fees for maintenance, and CIT Bank doesn't charge for ATM usage.
They don't have any physical ATMs, but they will reimburse up to $30 per month for fees other banks charge. You can also deposit checks remotely from their mobile app.
The main ways to spend your money with an eChecking account are with an EMV-chip debit card, Bill Pay, Samsung Pay, Apple Pay, Zelle, and transfers.
While they don't provide or allow checks to be written from their checking account, they do offer 24/7 account access online, on the app, and through their automated phone system.
For added security, you can control the usability of your debit card. If you know you'll be spending money out of town, you can set a travel alert.
If you think you've lost your debit card or fear someone may be using it without permission, you can also set a stop or restrict-use order.
Savings Builder
The Savings Builder account has three tiers for APY:
Accounts with balances over $25,000: 1.01% APY
Accounts under $25,000 but with $100 deposited monthly: 1.01% APY
All other accounts: 0.80% APY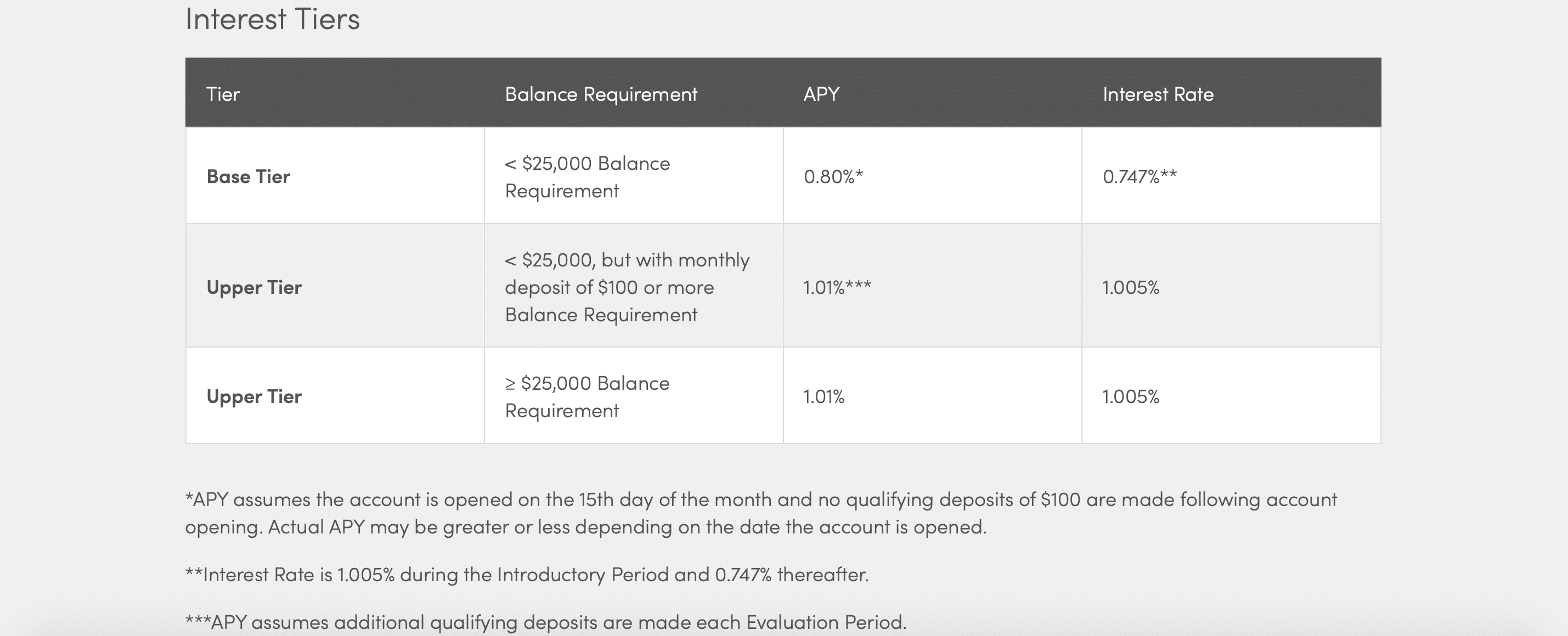 These rates are compounded daily and paid monthly, and CIT Bank boasts these interest rates are over 20x the national average.
They're able to offer this because they're online-only, so they don't have to pay for the maintenance costs like traditional banks.
To open a Savings Builder account, you'll need to make a $100 minimum deposit. You won't pay a fee to open the account, and you won't pay monthly account maintenance fees once it's open.
You are limited to six withdrawals per statement cycle (typically per month), but you have access to your money 24/7. CIT offers both a website and a mobile app, which you can use to deposit checks remotely, make transfers, and view your account balance.
Premier High Yield Savings
If keeping track of minimum balances and monthly deposits makes your head spin, the Premier High Yield Savings account is your no-hassle alternative.
This account is virtually identical to the Savings Builder account except for one key difference: it yields 0.75% APY. You'll get a lower interest rate, but there are no monthly deposit or minimum balance requirements.
Money Market
The CIT Bank Money Market account operates in much the same way as the Savings Builder account, except it has fewer limitations and more potential to incur fees. That being said, the fees are pretty standard compared to other personal banking accounts.
With CIT Bank's Money Market account, you'll earn a competitive, high-yield APY, which is considerably more than the national average.
Tweet This
Like the Savings Builder account, you'll need a $100 minimum deposit. You won't be charged opening or maintenance fees, and you will be limited to six monthly withdrawals. All while earning 1.06% APY.
Where it starts to differ is the fact you'll have access to PayPal and Zelle transfers, neither of which is currently possible with the Savings Builder account. However, you'll have to watch out for $10 excessive transaction fees and $25 overdraft fees.
Certificates of Deposits
CIT Bank offers three types of CDs for new members. They have varying term limits, and you can use these to your advantage to strategically build a CD ladder.
Term CDs: These range from six months to five years. They offer between 0.50% and 1.05% APY.
You can get a CD with as little as $1,000. While you won't be able to withdraw principal or interest without incurring a penalty, you will lock in the daily-compounding interest rates for whichever time period you choose.
No-Penalty, 11-Month CD: Check out this alternative if the thought of being unable to access your savings for a set amount of time makes you nervous.
The 0.75% APY is the same as the APY offering of the 12-month CD. Plus you have the benefit of no withdrawal penalty.
As long as you wait seven days from the moment the funds go into the CD, you can withdraw both principal and interest any time.
Jumbo CDs: For those with more capital to play with, CIT Bank's Jumbo CDs allow for a greater return. You'll need at least a $100,000 opening deposit, but you can earn up to 1.05% APY, as follows:
2-Year: 1.00%
3-Year: 1.00%
4-Year: 1.05%
5-Year: 1.05%
Mortgages
It's worth noting CIT Bank also offers home loan opportunities. That's usually an unrelated matter when it comes to determining who you'd like to bank with, but CIT Bank offers perks for fully utilizing their services.
Once you close on your home, you can get $525 cash back straight into your CIT Bank account. If you deposit 10% of your total loan amount into your account, you'll reduce your mortgage rate by 0.10%.
You'll decrease it by 0.20% if you deposit 20% or more.
CIT Bank Tools
Apart from simply offering you a place to store your money, CIT Bank provides numerous benefits and services to its people.
Browse through their articles for topics like savings and budgeting strategies. If you prefer watching videos, CIT has you covered there too. They also provide a savings calculator that'll show you how much you can earn with your CIT accounts.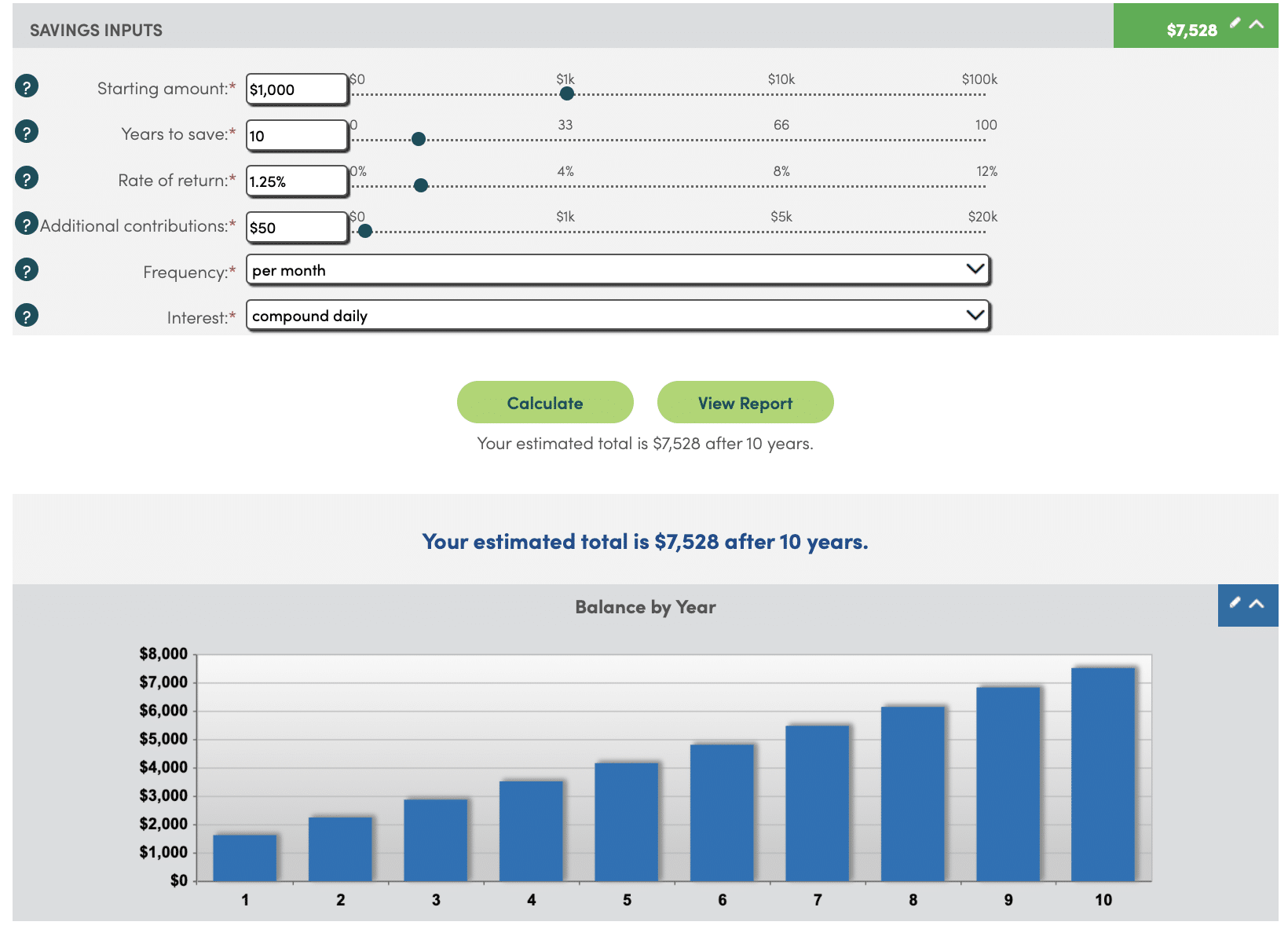 The calculator is handy for savings in general because it's customizable. Although CIT's interest compounds daily, you can change it to annually or monthly.
Even if you don't use CIT for your own banking, this is a valuable tool to reference for your other investment decisions.
CIT Bank Resources and Security
What about things that are out of your control, like banking security and access to your funds? CIT Bank is open 24/7 online and on the mobile app.
There's also an automated phone system that you can call anytime.
If you need to speak to customer service, they're available by phone from 9:00 a.m. to 9:00 p.m. (ET) Monday through Friday and then from 10:00 a.m. to 6:00 p.m. on Saturdays.
CIT Bank also has you covered with all the things you can't see. They monitor your transactions and activity for you, and they utilize antivirus protection, firewalls, and encryption.
All this is in addition to your money being FDIC-insured up to $250,000.
Is CIT Bank Right for You?
CIT Bank is an FDIC-insured, online-only bank. You can earn interest well above the national average without incurring outrageous fees.
Their banking options include savings, money market, checking, and certificates of deposits.
What's to Like?
Limited Fees: CIT doesn't charge account maintenance or opening fees. They also don't charge ATM fees and will reimburse you up to $30 per month for fees other banks charge to use their ATMs. If you need a replacement debit card, it's free as long as you only replace it once per year.
Competitive Interest: Every account earns interest, including the eChecking account with a minimum APY of 0.10%. Their Money Market account currently earns 1.06% APY, and the $1,000 CDs range from 0.75 – 1.05% APY.
Strong Money Market Account: Earn 1.06% APY without jumping through hoops. You don't have to worry about minimum monthly deposits or daily balances.
Variety of Accounts: It's pretty standard to see savings and checking accounts with some CD offerings. CIT takes it up a notch by offering two different savings options – one tiered and the other with a set APY – as well as a money market account.
No-Penalty CD: The worst part about CDs is the stress that maybe you'll need to access your money before you intended. You don't have to worry about this with CIT's No-Penalty CD, which lasts for 11 months with 0.75% APY.
What's Not to Like?
No Checks: None. You cannot order checks or use them to spend your money. You can, however, deposit checks into your account via the mobile app.
No ATMs: Yes, CIT reimburses $30 per month of ATM fees, but this doesn't mean you won't pay any ATM fees at all. If you're someone who frequents ATMs, you'll have to be mindful of the fees you're incurring each month.
Tiered Savings Builder Account: The Savings Builder account offers up to 1.01% APY, but you have to either maintain a $25,000 balance or deposit $100 every month. You'll still earn 0.80% APY if you don't meet these requirements, but you may want to keep an eye on your account to make sure you're earning the highest percentage possible.
CIT Bank FAQs
Is CIT Bank FDIC-insured?
Yes, up to $250,000 per person per account type. Note that CIT Bank and OneWest Bank are considered the same institution under FDIC limits, so the $250,000 limit will apply to the combined balances between both banks.
How do I withdraw my money from CIT Bank?
You can withdraw money at any ATM. CIT will even reimburse up to $30 per month for fees charged by other banks. You can also transfer funds out of your account online or via the mobile app.
How is interest compounded at CIT Bank?
Daily. This way, you'll get the most out of their interest rates.
How do I fund my CIT Bank account?
You can fund your account by electronic fund transfer, mail-in check, or wire.
Final Thoughts
CIT Bank is a simple, competitive, online-only bank that provides a variety of banking services. Whether you need a checking account to pay your bills or a savings vessel to earn decent interest, CIT has an option for you.
They also provide mortgages and will decrease your rate as you deposit 10 and 20% of your loan value.
Their website is sleek and user-friendly, meaning you won't get lost in unnecessary frills. All the information you need is available on their site.
They have comparison tables for some of their banking products along the way. That's a handy tool considering they offer a wide variety of accounts.
For you savers out there, are you looking for a safe way to grow your emergency fund, down payment, or custodial account for your kids?
Maybe you're looking to diversify your portfolio by being more conservative with your funds. Either way, CIT Bank is worth your consideration.
Get our best strategies, tools, and support sent straight to your inbox.