Table of Contents
Automate Your Finances In These 4 Categories to Save Money Now
Managing money can be tedious. Don't want to do it anymore? Automate your finances so you can spend more time doing things that matter. This post details how.
I understand, managing your money can be time-consuming, and you're just not that into it. Between trying to live life and taking care of your family, personal finance is unexciting and low on your priority list.
It's ok to admit that managing money doesn't excite you, and the good news is that it doesn't have to be exciting for you to be successful financially.
Before the days of automatic deposits, you sat down at the kitchen table with your checkbook, a pencil, and a glass of wine to work the numbers all night. Now there are a ton of amazing tools on the internet that you can leverage to do the dirty work for you.
Today it's never been easier using automation to hit your savings goals. Set up direct deposit with your bank and you're on your way to building an emergency fund or fattening your IRA.
But it doesn't stop with savings.
We're going to cover the four main categories you should be concerned with and the tools you can use to make things easy.
Automate Your Finances with Free Credit Monitoring
I think you would be crazy not to be concerned with your credit. If you have debt (e.g., student loans or credit cards), you should be particularly concerned with your credit rating as it will affect the rates you pay and, ultimately, the amount you owe in interest.
If you're debt-free (and I hope you are), you should still care about your credit rating. If you're buying a home, looking to start a business, or even in some cases getting a job, terrible credit can come back to haunt you.
The good news is, there are a few outstanding services out there that will not only help you track your credit, but they will give you suggestions on how to improve it and, in some cases, go to work for you to challenge the negative marks in your credit history.
You need to monitor your credit history.
While there are plenty of pay services out there that will watch your credit for you, I don't think you should pay for this service. I also believe that beyond monitoring, you should get suggestions on how to improve your credit for free.
I've been using Credit Karma to monitor my credit for a while, and their suggestions were pretty helpful in bringing my credit rating up ahead of buying my condo.
Things like closing accounts with a short history and lowering your debt utilization ratio, though paying down debt or getting limit increases, goes a long way.
There are a lot more suggestions, and I recommend you take advantage of them since they are easy to do and the effects are pretty impressive.
I would also suggest you get their iPhone app. I find that keeping credit ratings at the forefront of my mind helps me make better decisions when I feel a splurge coming on.
Maybe that doesn't matter as much to you, but you can at least subscribe to the push notifications, so you know when you're doing something that's harming your credit.
The critical tool is the one that fixes the existing negative remarks on your credit. I think you'll find that it isn't that difficult to give your credit score a facelift as nearly every item can be contested.
The problem is, we're inherently terrible at challenging negative remarks because 1) We have no experience in it, and 2) The credit companies won't take you as seriously as they will a professional third party.
Luckily I haven't needed a credit repair service, my best friend from college did. In college, he was pretty immature and didn't pay his bills. We told him he was crazy, but I think he figured it wouldn't catch up with him or it wouldn't matter. It did catch up, and it did matter.
He used CreditRepair.com, and they were able to clear his report up a lot, it was pretty surprising. Of course, they didn't get everything, if only it were that easy.
The service costs $89, so it's not cheap, but I figure if you've got some skeletons in your closet, the price might not be so high to get a few of them removed ;)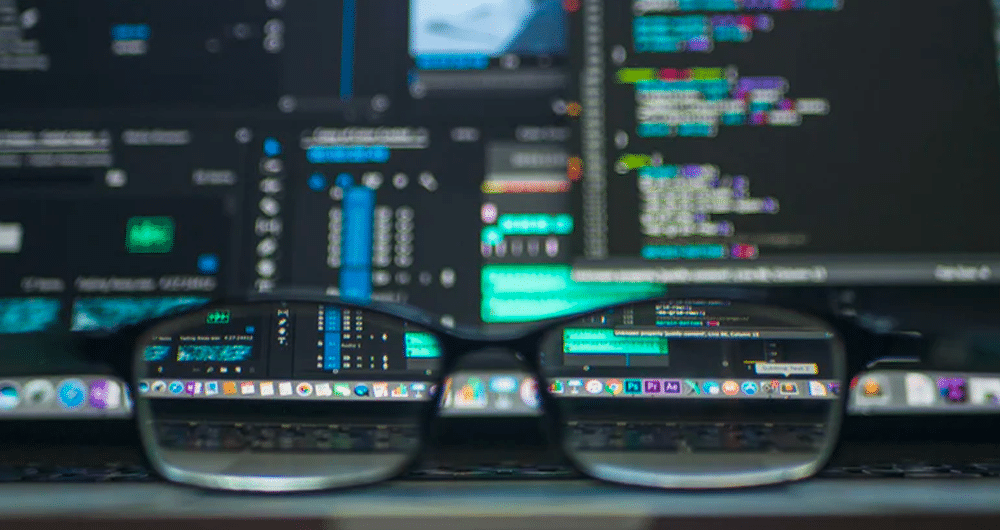 Automate with Budgeting Tools
I think automating your budget is the most significant thing you can do. You do need to be alerted when your spending gets out of control, or a rogue purchase hits your checking account.
Often, issues can't be put off forever, and it's tough to fix the "not having enough money for rent because you went out drinking last night" problem.
That's where the killer free online budgeting tools come in. LearnVest is exceptional, it's a new unique way to budget. It's different from Mint.com.
However, I've found that most budgeting newbies warm up to LearnVest the fastest. Since they're both free, I encourage you to try out both to see which works for you. The worst thing you can do is pick a tool that doesn't fit your style, and then you never use it.
Both of the tools can learn your spending habits and automatically categorize your spending for you. As a result, you only need to spend maybe an hour a month planning your budget and LearnVest/Mint does the rest for you. They'll even alert you if there is weird spending going on.
They also both have iPhone apps so you can check your money and budget on the go.  Often, a quick 5-minute effort on your phone every week or so can keep you on track to save.  If you're serious about being financially fit, you must budget.
If you want to learn more about how to budget or how to use budgeting tools, check out my articles Budgeting for Dummies, Setting Goals for Big Purchases and Don't be Cheap, Be Smart. Budget!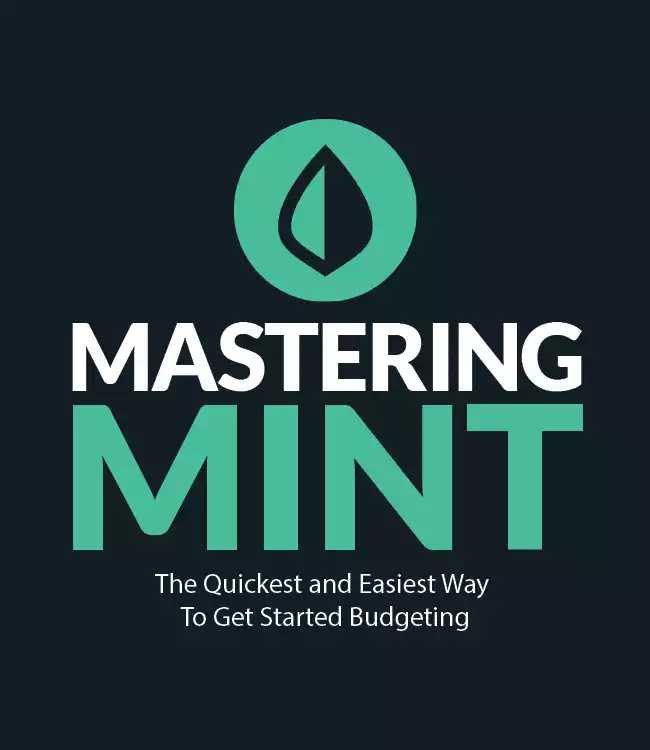 Automate with Automatic Bill Pay
If you're terrible at remembering to pay your bills, then you've got to automate it.  Late bill payments are one of the biggest reasons for destroying your credit and getting yourself into debt.
Beyond the apparent downsides to missing your payments, I would ask you, why would you even bother trying to remember the due dates you have to pay your credit cards?
I've got my AMEX bill, my VISA bill, my Target Card bill, my Amazon.com bill, my Macy's bill, etc… and that's not even the half of it.
If I had to worry about remembering the dates for every credit card, my brain would be paralyzed.
Tweet This
If I had to worry about remembering the dates for every card, my brain would be paralyzed. Set up autopay on all monthly bills to ensure you never miss a payment. And always fund your linked bank account – don't get hit with an overdraft fee due to insufficient funds.
Once your finances are on autopilot, it'll free up mental bandwidth.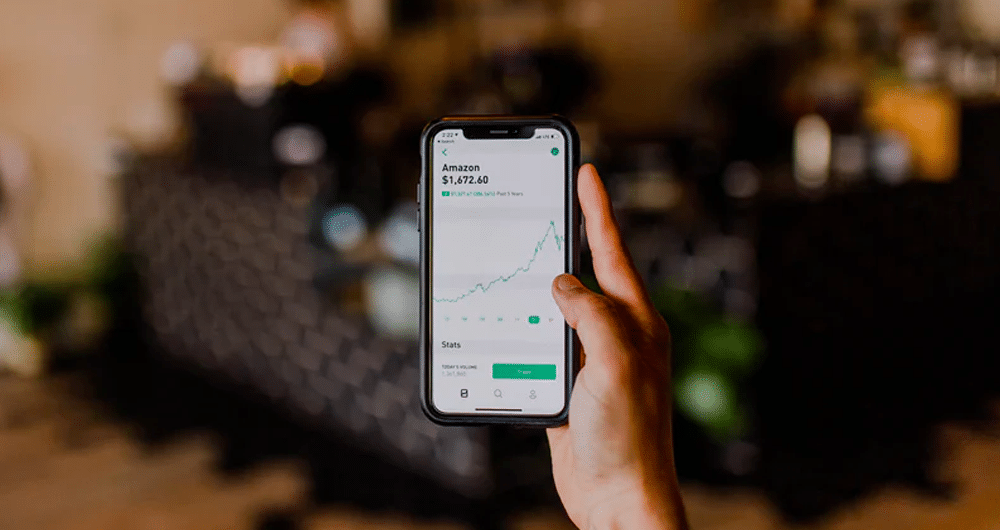 Automate Your Finances with a No-Effort Investment Strategy
This is my favorite section, and even if you have a bit of work to do on your finances, this should be your favorite part too — investment accounts. Why?
Because if you only have $100 in your savings account, you should be able to let it sit for a few months and come back and find $110.
The banks won't offer you that, based on current bank interest rates you'll need to wait an entire year and then you'll find your account at $100.85.
The core belief of my No Effort Investment Strategy is that you should "set it and forget it" with your investments. Using a robo advisor makes that possible.
I don't think that I have a deep enough knowledge of the markets to beat day traders, and more importantly, I don't have the time. I'm too busy living my life and going on vacation to micromanage my finances.
I hope you feel the same way because honestly, who would choose staring at stock tickers over a margarita on the beach with your loved ones?
That's where Betterment plays a part in my investment strategy. I've earned substantial gains through their service. I also have it cranked up to a 95% stock allocation, but we're in a recovery period.
There are lots of profits to be had, and I'm not one to miss out. If you read my blog, you'll notice that I've mentioned Betterment quite a lot.
I think it's imperative to save money (in both retirement and non-retirement accounts); it's the core of any sound financial strategy. However, if you're only saving, then you're leaving quite a lot of free money on the table.
Imagine if you saved $1,000 every year and got an average 8% gain every year. In 10 years, you would have $15,346 and roughly 33% of that would be free money due to your investments.
Put Your Computer To Work For You
Some people like being very hands-on with their money management. If you have a lot of it and like numbers, I imagine it could be fun. However, I think that if you spend so much time with your money it's defeating the purpose of earning it.
Money should be a tool that allows you to live your life as you want, not a time-consuming nightmare. I work to live, and my goal is to live with work as an optional choice. Having an automated system in place lets me do that. I wish that for you as well, and it's not that difficult!
Ready to automate your finances? Do you need help tackling your financial goals? Like to share a tool that you think I missed? Please share it in the comments!
Featured Image Photo Credit: "Pocket Watch" by Peter Miller on Flickr
Get our best strategies, tools, and support sent straight to your inbox.