You can invest money successfully.
You need to invest your money, you can't afford not to. Investing is the easiest and most effective way to grow the money you've already saved.
Yes, a savings accounts will grow but over a 30 year period but the market average will outperform a savings account by over 19,000%. Yes, that's nineteen-thousand percent. Chew on that for a moment.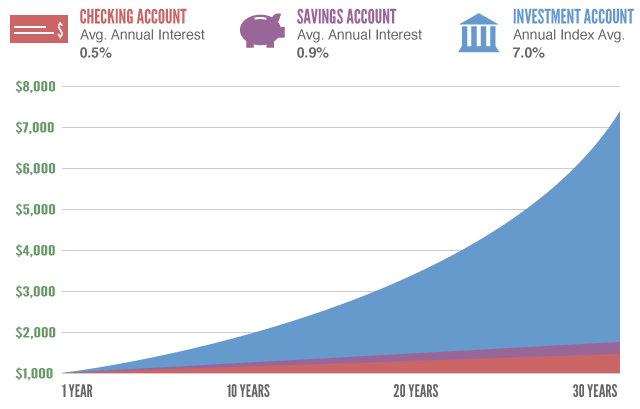 Most people won't invest because they're afraid they'll lose their investment. We've all lived through dramatic market crashes. As a result, there is nothing we get asked more than "Is now the best time to invest or should I wait?". Well guess what? We can't see the future either.
The good news is, you don't need to be able to see the future to invest well. Actually, all you need to be is average at investing because in this case, average is actually pretty good. Like early retirement good. The best way to invest your money is simply.
There are no tricks here, we're just looking to ride the market average of 7% a year. Fun fact, a 7% average yearly gain will double your investment money in 10 years. Slow, steady, consistent wealth building - that's what we're all about.
Step away from the cliff, put down your anxiety medication and realize that it's not hard to be average. We're going to show you how to invest money.
Ready to learn how to invest money? Get started here: