Roofstock has completed over $2 billion in single-family rental property transactions in under four years. Our Roofstock review digs into their selection of turnkey rental properties. We put our money on the line to see if they're a sound investment. Does Roofstock live up to their promises? Let's find out.
I'll admit, I've been obsessed with rental properties for a few months now. It took me about that long to wrap my brain around it all. There is so much to think about and consider – the topic of turnkey real estate investing is littered with "rabbit holes."
Now, before we jump in, you may be wondering, "why would I ever want to get into rental properties?" If so, you should probably start here: The Case for Real Estate Investment Properties.
Eventually, after much research, Laura and I decided that we were going to get rental properties far away from the NYC area. In starting our search for turnkey rental properties, here were some of the most significant sticking points for us.
Questions I Had about Investing with Roofstock
How could you possibly purchase a property sight unseen? Isn't the internet full of crazies?
How do I find properties in my price range that aren't in a war zone and produce respectable cash flow? I'm not a well-connected real estate professional.
How can I be sure that I'm not being sold hot garbage by an "expert"? Is there any way to undo it all if I wake up the next morning in a cold sweat regretting my decision?
How do I evaluate and track the profitability of these properties? There are a lot of moving pieces in turnkey real estate investing.
How do I make sure I don't get stuck with "the worst property management company ever" and wind up with more work/stress than I bargained for? Few people say they love their management company, and that scares me.
How can I set it up such that I do the least amount of work possible, today, and in the future? Simply put, I don't have the time.
Am I the only one on the line? Is there anyone that will stake their reputation on my continued success?
In this review, we're going to cover the above questions in extraordinary detail about our experience with Roofstock.
After speaking with their CEO and many others on the team, we decided to go ahead and make a turnkey real estate investment with them.
Twice.

Minimum Investment:
$1,000
Management Fees:
One-time 0.5% purchase fee
Promotion:
Open a Free Account
Investment Type:
Single-family rental properties
Investment Model:
Turnkey
Accredited Investors Only:
No
Mobile App:
No
Minimum Investment:
$10
Management Fees:
1% a year
Promotion:
Free Upgrade to Core Plan
Investment Type:
eREITs
Investment Model:
Online
Accredited Investors Only:
No
Mobile App:
Yes
Minimum Investment:
$1,000
Management Fees:
1%-4%
Promotion:
Start Investing
Investment Type:
Real estate debt
Investment Model:
Online
Accredited Investors Only:
Yes
Mobile App:
No
What Is Roofstock
Roofstock is a turnkey rental property online marketplace specializing in single-family rental homes.
A core requirement for properties to be listed is that a property needs to be occupied by tenants who meet Roofstock's strict screening guidelines.
Since we're investors and not real estate professionals, we only look at turnkey solutions.
It's the target market for Roofstock, busy professionals who want high yielding successful rental properties without the time commitment or the need to put work in themselves.
Unlike most places you'd go to find turnkey rental properties, Roofstock does not own any of the properties listed in their marketplace. Instead, their expertise is in evaluating, negotiating, and closing property transactions.
So they aren't trying to sell you anything but instead are looking to add value to an existing and usually convoluted process.
Ample Property Selection
What initially got me excited about Roofstock was their inventory. It's probably what gets everyone excited.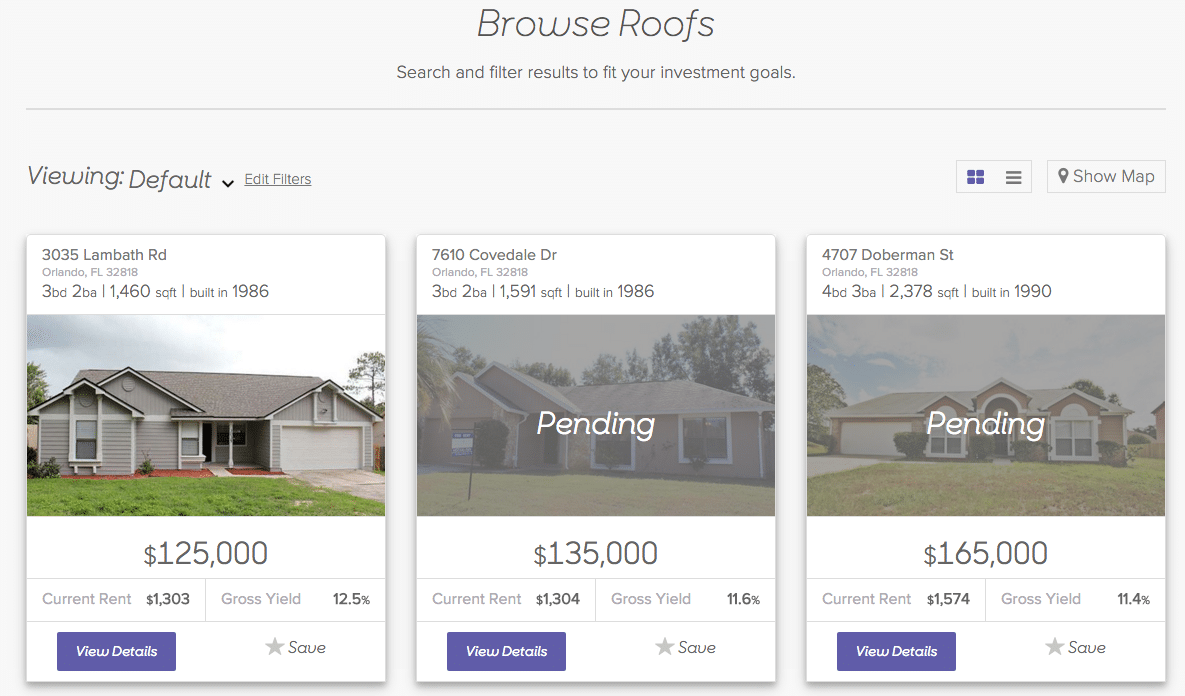 Currently, there are over 450 Roofstock properties available for sale. It dwarfs the size of any other turnkey seller Laura and I considered.
Most turnkey places have little to no inventory, so you're forced to wait, and when you are next in line on a renovation, often feel the pressure to take what you're given. We did that once, and we'll never do it again.
However, the beauty of Roofstock's property inventory isn't in its size. The beauty is in their categorization, pricing, and impartialness.
$3 Trillion Single-Family Rental Market
Roofstock is currently in 25 markets, and they're expanding rapidly. Atlanta, Greater Tampa, Jacksonville, Las Vegas, Miami, North Carolina, Orlando, Riverside-San Bernardino, San Francisco – East Bay and Southwest Florida.
Most of these properties are single-family homes.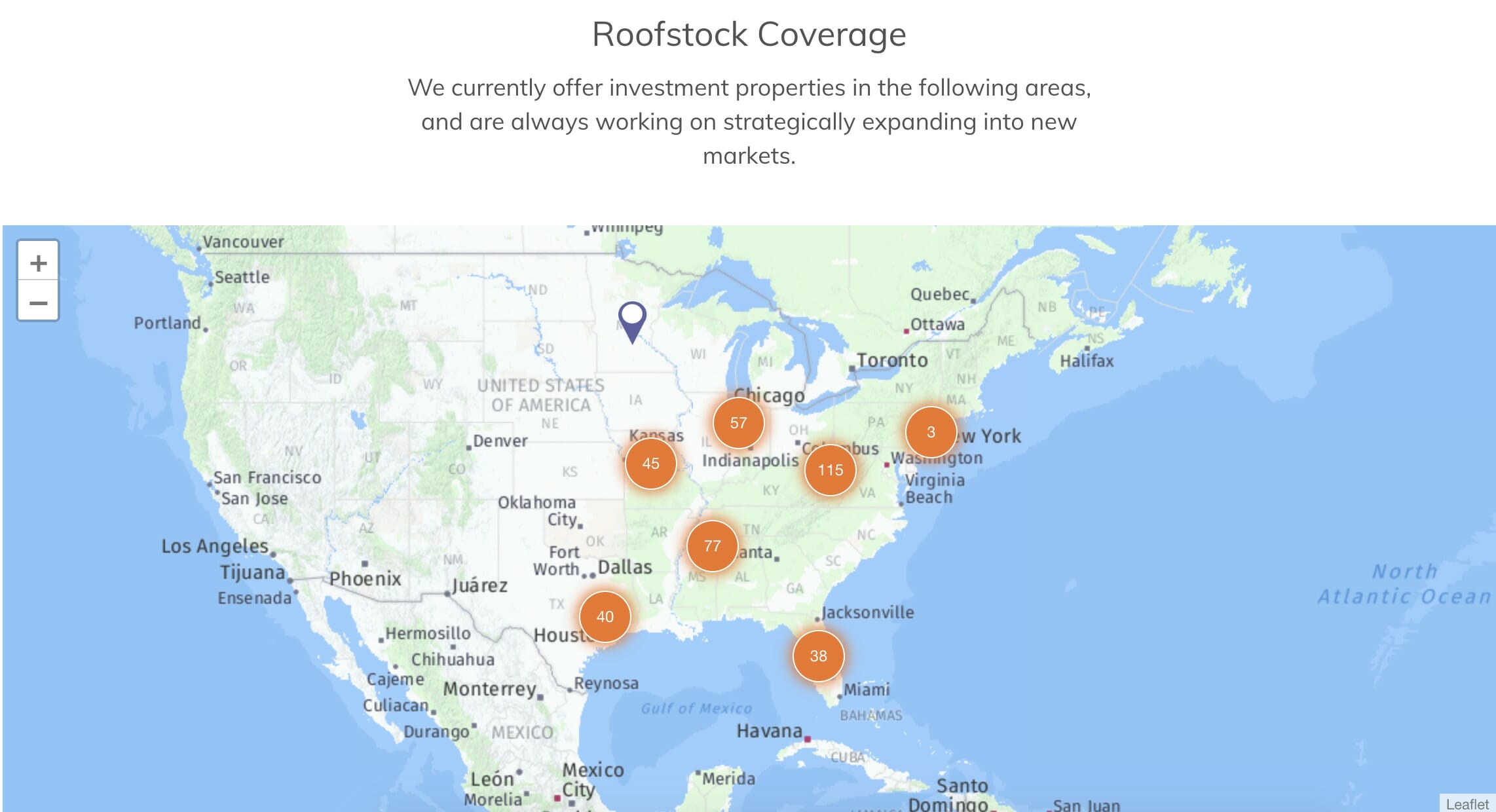 In each market, they give you the lay of the land, core fundamentals to watch out for when making a turnkey real estate investment, and critical local/national statistics.
At the time, Laura and I felt that Atlanta best represented our goals, although, with the addition of North Carolina, I think we could potentially expand there as well.
Their market analysis helped us choose where we wanted to start, but it also let us compare turnkey rental homes in different locations. What sort of value do you get for a place in Jacksonville vs. Atlanta?
This information helped us pick up something we wanted, not something that we were willing to accept     a big difference.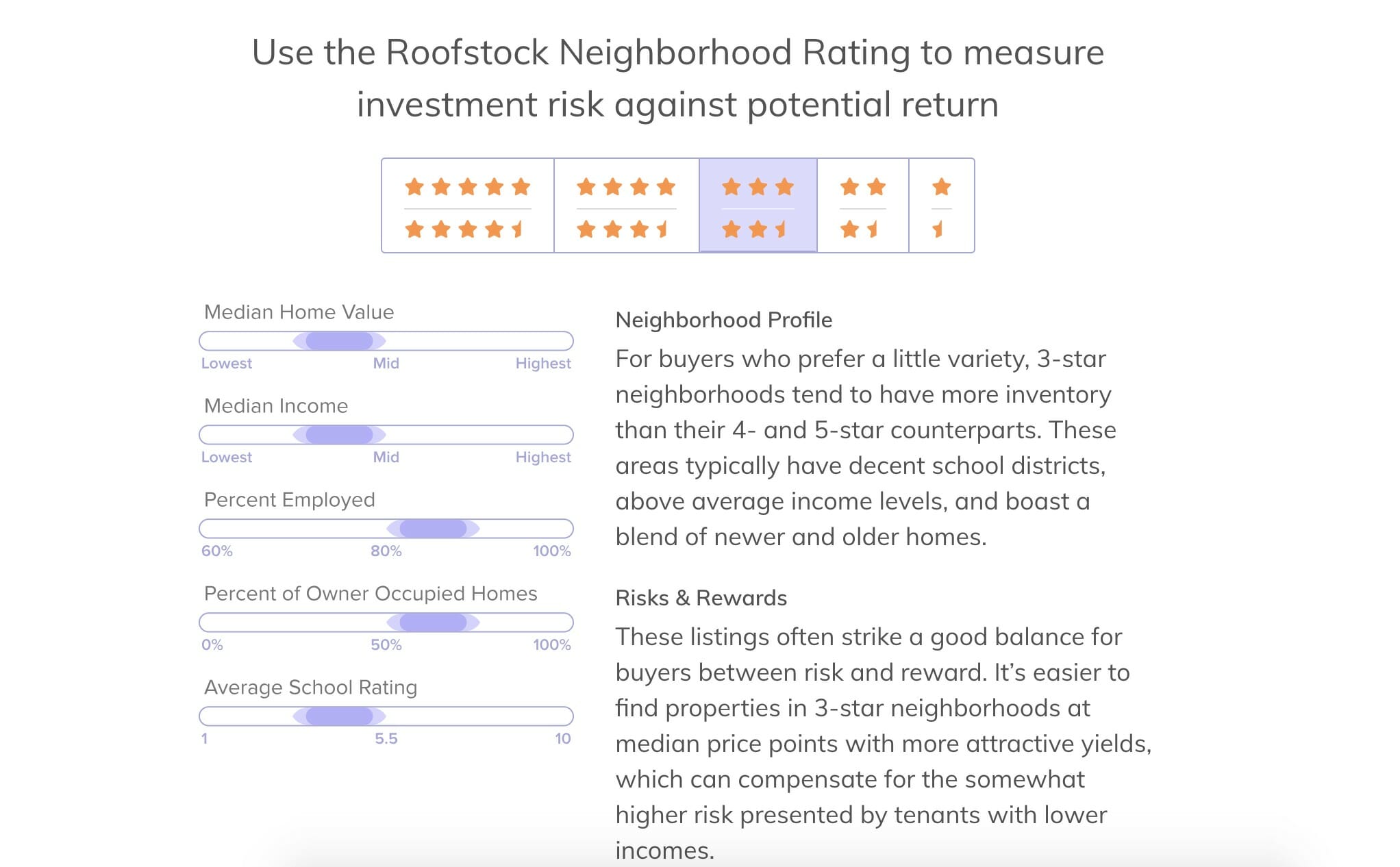 They also break down properties by high yield, high appreciation, excellent schools, and so on so you can focus on the features you're looking for. We're high yielders, so filtering out 38 properties from 100 was a significant first step.
We went over pricing in How to Calculate Rental Yield, so we won't go too deep on that here. I do, however, want to bring up the 1% rule.
The 1% Rule says that a month's rent should be at least 1% of the purchase price and is a general barometer on pricing for rental properties.
You'll find a large share of properties listed in Roofstock exceed this. That is because the Roofstock team pre-negotiates pricing before properties get listed.
Roofstock
A turnkey rental property marketplace. Every property has a tenant, is certified, and comes with a 30-day money-back guarantee. They also screen and negotiate with property managers so you get a high-quality team for a good price.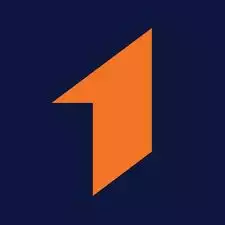 Where Does Roofstock Find Their Properties?
Roofstock's core team has years of experience building and managing large real estate holding companies and have stuck to what they know.
Real Estate Investment Trusts (or REITs) need to buy and manage hundreds, if not thousands of properties. Some of the biggest REITs have valuations measured in the tens of billions of dollars.
In addition to buying, rehabbing, and renting properties, REITs often need to sell properties. Reasons can range from the need for fund liquidity, required selling after a specified holding period, or even the inability to "reach scale" in a particular market.
Selling properties is usually time-consuming and costly, even for large REITs. That in addition to selling their single-family homes mostly to real estate investors makes it even more challenging for them to sell properties when needed.
Roofstock works directly with larger holding companies to certify, document, and competitively price these properties removing much of the overhead for the funds. They also charge a much smaller fee than would typically be charged by realtors.
Properties are listed for less because Roofstock sells them quicker (and for a lower price), and passes the savings to investors.
How Roofstock's Certification Process Works
Buying a property on the other side of the country without stepping inside takes a lot of trust. And Roofstock doesn't take that lightly.
To help you be confident in your purchase, they strive to provide as much information as possible on the property before you decide to buy. All of this information, coupled with quality standards, make up the Roofstock Certification.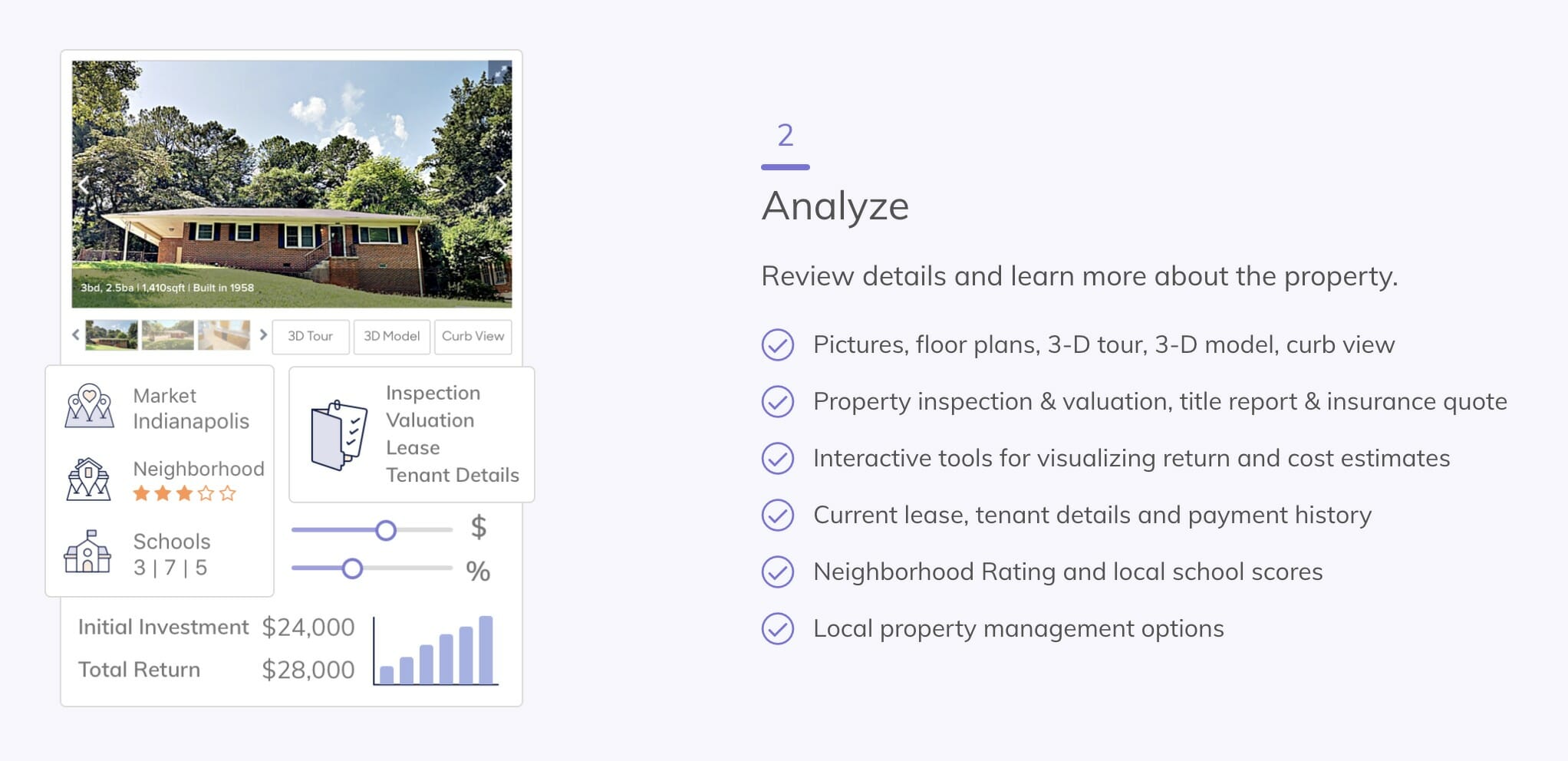 Property Certification Requirements
A property becomes Roofstock certified based on requirements as per their website:
A property inspection conducted by an experienced national inspection firm
Property valuation and rental market analysis to ensure reasonably priced properties
An estimate of the cost of major and minor repairs along with a bid from a local vendor to complete the work at the quoted price
Full title report with no uninsurable encumbrances or liens and preliminary title commitments, where applicable
Complete review and summary of lease terms to ensure lease complies with market standards, and crucial terms disclosed, including term, monthly rent, and utility responsibility
Full review and summary of the tenant to ensure the tenant is current on rent and meets background and credit qualifications
Roofstock 3D Virtual Tour of the property, which allows you to virtually tour the property and provides a unique tool for releasing it
Home disclosure reports that summarize any local risks including natural hazards and local crime rates
Certified property managers, vetted by Roofstock, who are experts in the local area
A professional property floor plan and professional marketing photos of the property
In addition to the above, Roofstock provides all purchases with a 30-day money-back guarantee. Even though they don't own the properties, they are so confident in their analysis that if you don't get what you expected, they will repurchase the proprety from you and eat the cost.
Guaranteed Rent On Select Roofstock Properties
It's also worth noting that Roofstock carries a One-Year Rent Guarantee if you buy a home and work with a rent-guarantee eligible property manager.
Roofstock will pay you a sum equal to 75% of the estimated market rent rate starting 45 days after your property is ready.
I'm sorry, but that's insane – it removes an enormous amount of risk from the buyer.
Full Property Analysis
An essential part of the Roofstock Certification is their Full Property Analysis. There are three main pieces to it.
Pricing Appraisal
Title Report
Inspection
The first two on the list are pretty straightforward and support the listing price. The inspection is where the magic is.
The Inspection Report
This inspection report goes into extreme detail on all the major components of the property. The first page looks like this: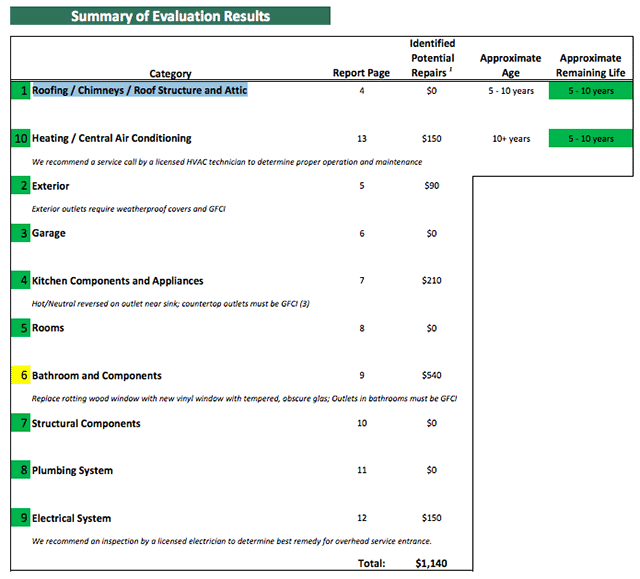 It tends to be about 12 – 15 pages and goes into detail on each area of the above summary. It includes pictures and where necessary, descriptions.
The goal is that you know the exact state of the property before purchase, and this is a significant piece of the 30-day money-back guarantee.
Roofstock doesn't want there to be any surprises with the property. They make money when you make money and are trying to cultivate a savvy client base.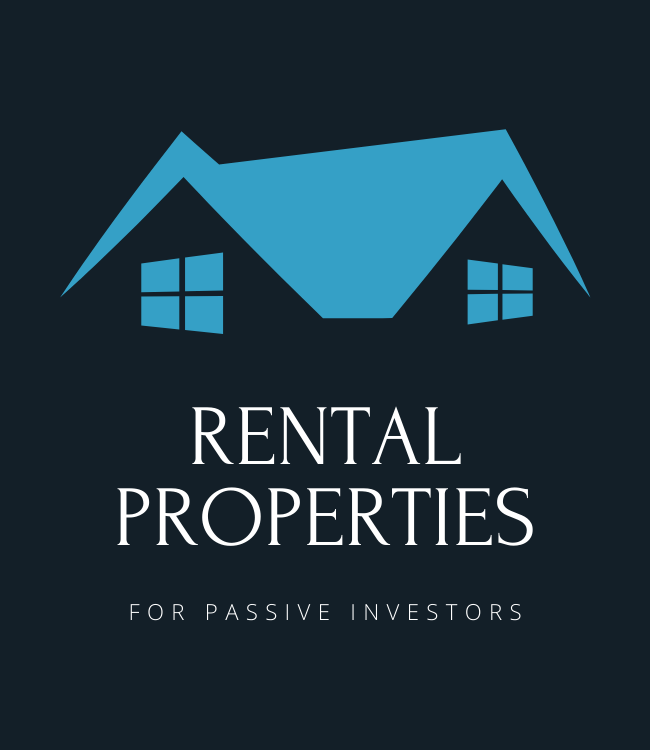 The Roofstock Process: Be an Investor, Not a Manager
The biggest value-add to the whole process is the Roofstock Team. Our experience with them was the single largest reason we came back for a second property.
Lender and Insurance Agent Recommendations
On our first property purchase, we selected a property that had a fixed price. The first business day after we clicked "buy now," we were called by Lizzy and inducted into the Roofstock process.
She spent nearly an hour with us on the phone explaining how things work, asking us questions about our experience, and helping us understand how the whole purchase process would unfold.
Lizzy recommended lenders and insurance agents to us. The deals presented were fantastic, so we just accepted her finds and moved on.
It was hilariously easy; Laura and I went out to dinner that night to celebrate doing nothing.
Client Services
A few days later, Zach called. He's the director of client services. He wanted to congratulate us on our purchase and see if we had any questions.
Little did he know how many questions I would have – I had him on the phone for nearly two hours. I asked pretty much everything I could come up with down to their business model and the extent to which people can negotiate prices on the "make an offer" properties.
Complete Coordination
After Lizzy had teed up the property, Rebecca took over. She took "white glove service" to a whole new level. After sending my lender proof of my finances, I did almost nothing.
Rebecca coordinated with everyone, and, in 30 days, a notary scheduled an appointment at our house for our remote closing. It was too easy.
If you've ever purchased a home, you know how much work closing on a property is. This was as far from that as you could imagine.
I was cc'd on key emails and occasionally asked for my preference about random details. Probably the most work I did was digitizing everything in Evernote. Ever digitize 50+ pages in one sitting? You'll need a good beer for that, trust me.
Roofstock Negotiates On Your Behalf
It was phenomenal to have someone else sweat the small stuff during the purchase. That's not even the best part of the whole process.
A week or so after the transaction, I got an email from Rebecca asking how everything was going. Did the property transition ok? Did I collect my first month's rent yet?
And, most importantly – what did we think of our property manager? As part of buying with Roofstock, they will intervene to ensure all property managers are providing a satisfactory level of service.
In Georgia, Excalibur Homes manage our properties. They seem fantastic, and I expect they will be.
Also, because I went through Roofstock, I'm only paying 6% of rent a month to my property manager. #humblebrag.
Seriously, put anything into our real estate analyzer and then mark down the property management from 10% to 6%. And you thought you were cash flowing well before.
Evaluate, Track and Compare Properties Automatically
You certainly need a reliable team if you purchase a rental property. However, the most important part of the process is evaluating the deal.
Is the purchase price too high? Do property taxes destroy your cash flow? How do two similarly priced properties stack up side by side?
These are all questions that I struggled with, and I wound up with a freakishly complicated spreadsheet that took me hours to build and far too much time to maintain.
A real estate deal is continuously evolving as new information becomes available, and to be successful, you will need to rerun calculations quickly and frequently.
Since all the existing tools out there are shamefully bad, I decided to make my own.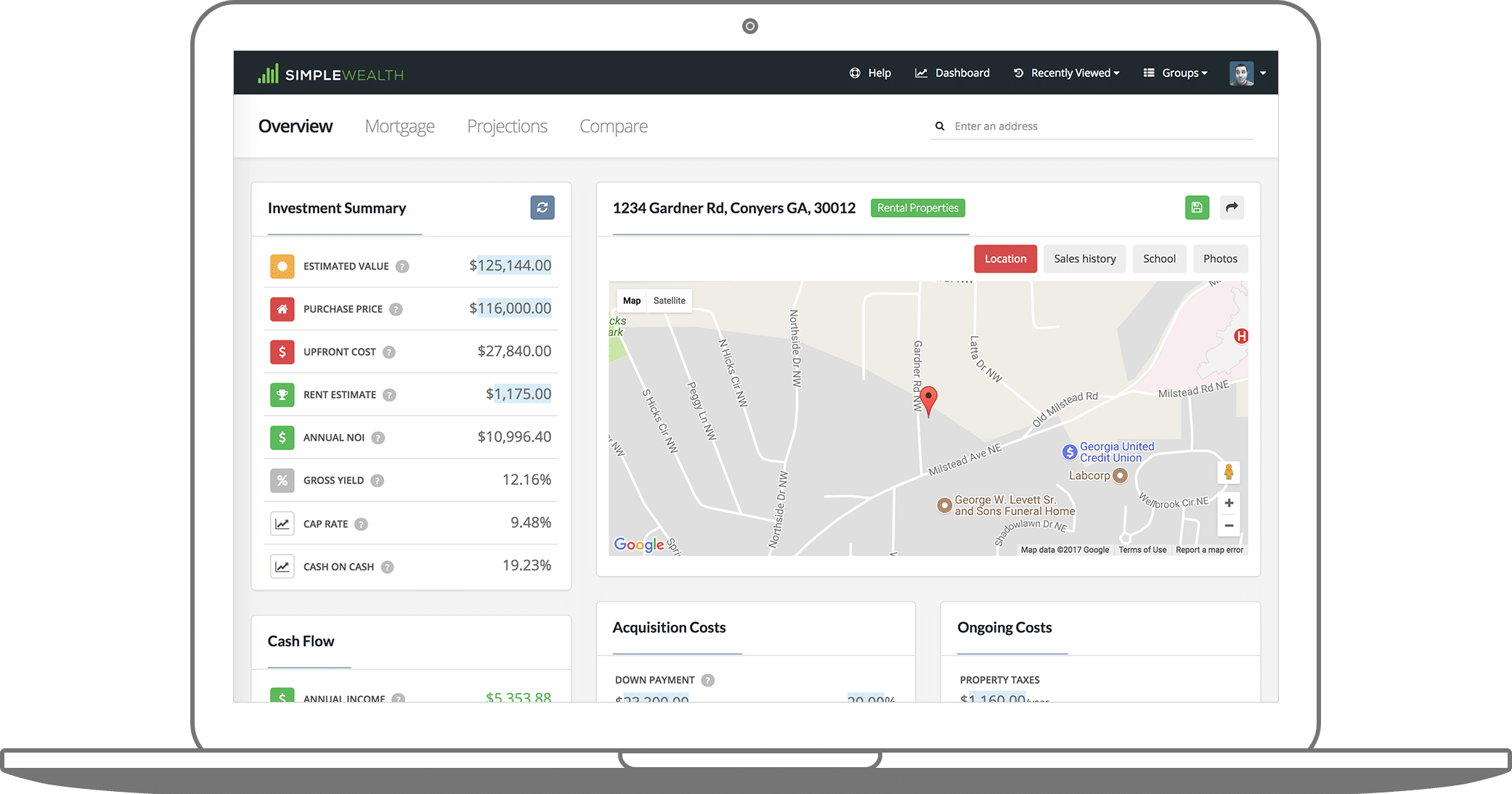 Investable
Use our tool to find out if you're getting a good deal. Know beforehand what your costs look like and whether your investment will generate cash flow. Just enter an address and it does the math for you. Don't guess the value of your investment, calculate it.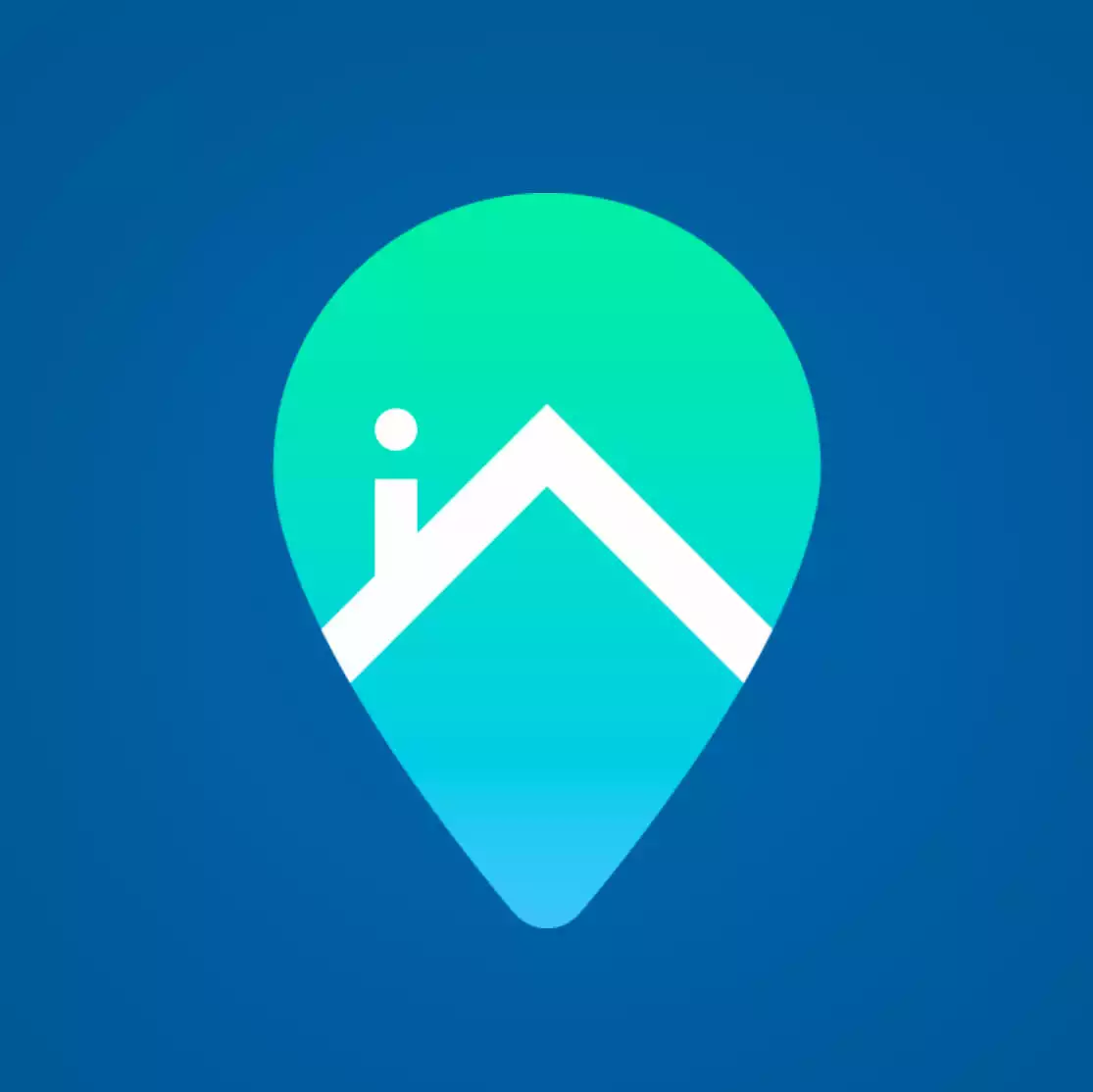 The first property analysis is free, and we've gotten tremendous feedback on it. It automatically pulls in pricing data for properties and calculates key numbers; it also lets you save evaluations in Property Groups so you can track properties you already own and ones you're looking to buy.
To check it out, head over to Investable.
Roofstock Features
| | |
| --- | --- |
| Fees | One time 0.50% fee per property purchase. |
| Turnkey | Yes; Roofstock goes out of their way to make sure you need to handle as little logistics as possible. |
| Fractional Property Shares | Available to accredited investors through Roofstock One starting at $5,000. |
| Markets | 25 markets including Atlanta, Greater Tampa, Jacksonville, Las Vegas, Miami, North Carolina, Orlando, Riverside - San Bernardino, San Francisco - East Bay and Southwest Florida. |
Roofstock One
A subset of Roofstock, Roofstock One, offers shares (or fractional ownership) of single-family rental properties for a $5,000 minimum. It still affords you passive income without any operating duties and lets you diversify across homes in various parts of the country.
You have the option to buy tenth shares of stable, pre-leased homes.
Deals are structured as securities versus going on title (title is what happens when buying a physical property).
Because you're not taking on ownership of the home, you avoid the complexities that come with a real estate deal. It also simplifies selling as you only need to sell the security instead of the whole property.
Ideally, you're still getting the tax benefits, income, and appreciation that come with owning a property as if your name's on the title.
However, this feature applies to accredited investors only.
Chat with Roofstock Founder and CEO Gary Beasley
We have a bit of a habit interviewing CEOs (especially famous ones). Coincidentally, all of them have also been the founders of their company as well. I don't think that's much of a coincidence; great vision needs to come from the top.
Roofstock is no different, and while we spoke with many of the team, we wanted to hear it from the one steering the ship.
It was a ton of fun chatting with Gary, and he shared a lot of the inner workings of the company. Even if you're not in the market for turnkey rental properties at this time, it's an eye-opening conversation.
Gary's office is hidden behind a bookcase because damn, who doesn't want a hidden secret office? Did I mention it has a bar?
Get our best strategies, tools, and support sent straight to your inbox.