Table of Contents
Redefine Your Retirement: How to Retire Early and Live Life on Your Own Terms
There is a new face of retirement and financial independence these days and it doesn't include being over 65 and never working again. That kind of retirement kills people!
Don't believe me? Take Freakonomics word for it. Let's talk about what you need to do to achieve the early retirement you want.
So maybe you start your own business when you aren't required to show up at an office forty hours a week. Or you can volunteer. You can go back to school, maybe become a teacher and give back to your community.
Social security can be a relic of the past by the time American Millennials reach the age of eligibility. We all need to take our retirement into our own hands. And you don't have to spend the whole prime of your life slaving for the man.
So you need to fund your own retirement through 401K's, Roth IRA's, and start with an in investment strategy. The earlier you start, the better. If you are getting a late start, hope is not lost. That's my situation, and I wrote about what we can do to catch up here.
The point is, retiring early and joining the FIRE movement doesn't mean sitting around after the retirement age 65 and waiting to die so don't plan your retirement party just yet.
Invest early, invest wisely, and you can achieve financial independence and retire when you want, on your terms.
What is the best way to retire early?
The following are several points to consider as you plan for retirement years: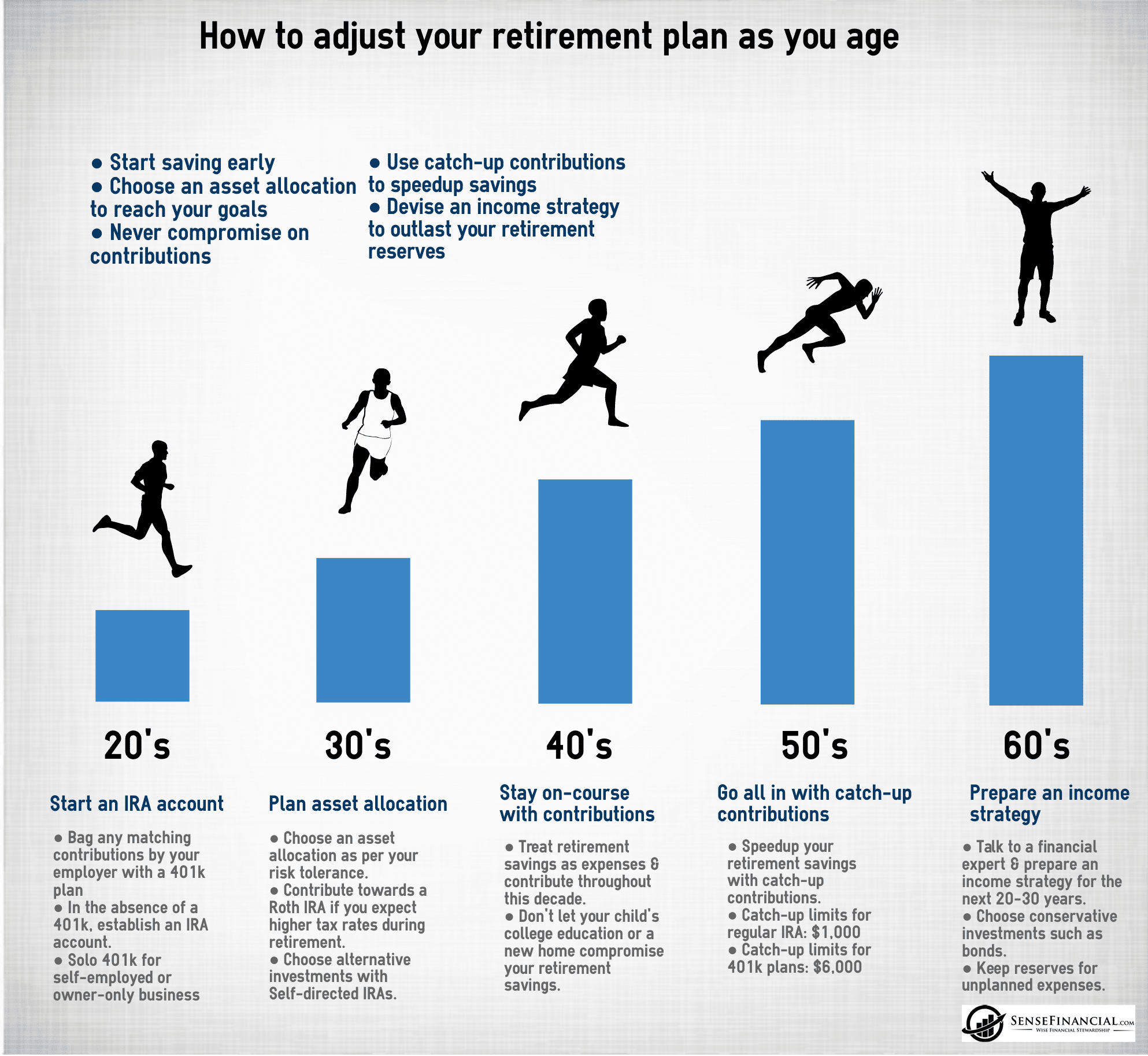 1. Think about your retirement plans
You cannot plan for your retirement unless you have some idea of what you want it to look like.
Do you want to build your own home to live in off the grid? Maybe you want to purchase a condo in a vibrant urban center. Or buy 16 cats and live in old Mr. Gunther's shack on the hill?
There's no wrong way to enjoy your retirement, but you need to assess what you will need to sustain your lifestyle when you retire.
Perhaps retiring at 50 is doable for you if you want to stay in your current home and keep your spending to a minimum, but you might not be able to retire that early if you plan on indulging in all of life's luxuries.
That's not to say that you must lower your expectations for retirement, but rather that you should be honest with yourself about what you want and what you will have to gain your financial freedom.
2. Make a sample budget
It's difficult to determine the feasibility of your retirement plan unless you start putting figures on paper. Make a budget that outlines the anticipated living expenses that you need to pay for the duration of your retirement.
This budget does not need to have precise numbers for each expense, but you should do your best to at least estimate how much you will need to have saved annually to retire when desired.
Fortunately, you can use numerous online and mobile tools to plan your retirement budget. Betterment has an awesome retirement calculator that will tell you what you need to save to have enough for whenever you want to retire, taking into account your withdrawal rate. It's pretty awesome. Go ahead, and give it a whirl.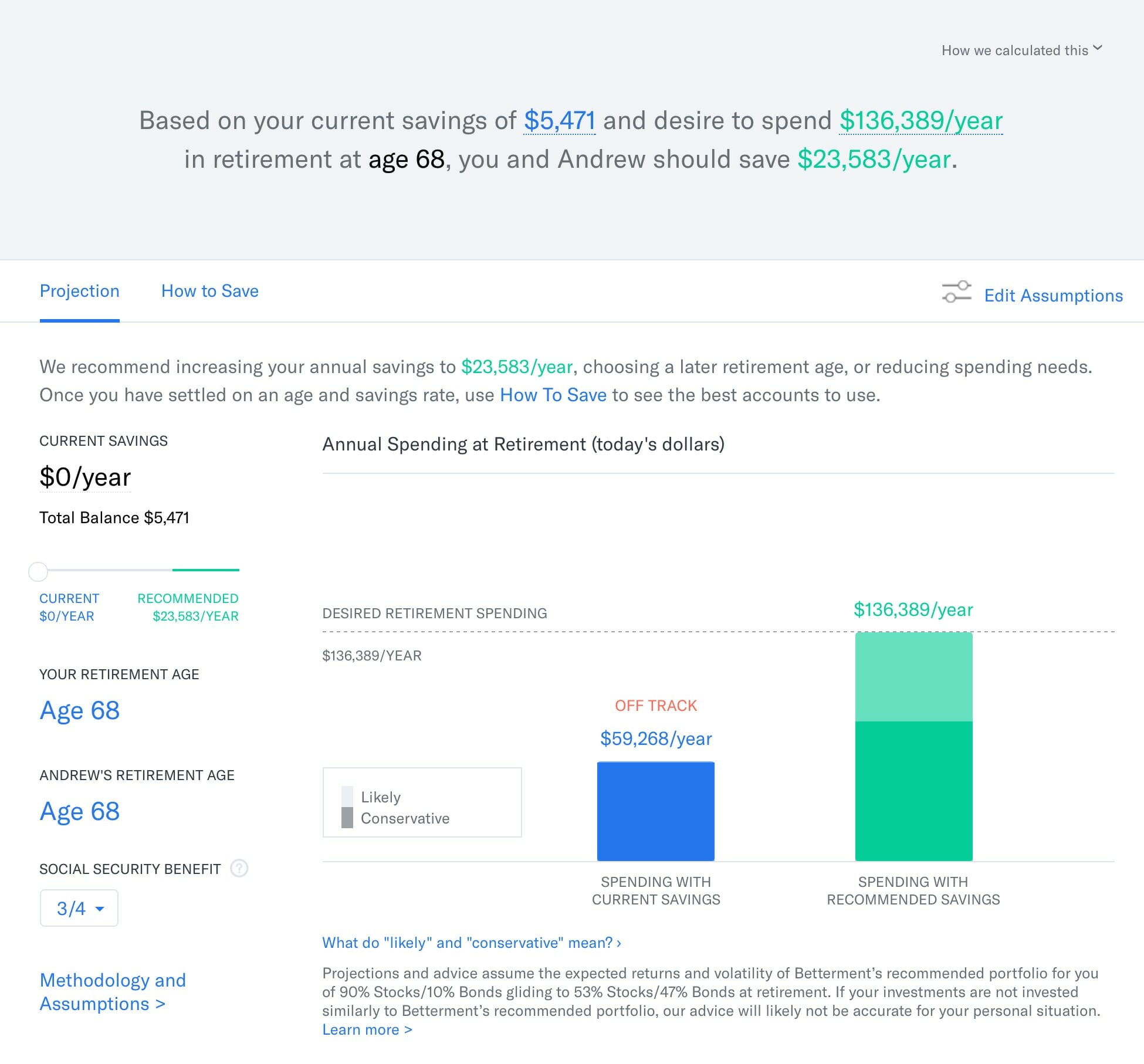 Also, looking for online resources that will inform you about unexpected or frequently forgotten expenses is a good idea.
3. Weigh your financial status against your retirement goals
Now that you have determined what you want your retirement to look like and the living costs you will have. You should assess your current financial situation to determine whether you are poised to meet your retirement goals.
Sitting down with a financial planner and discussing your financial plans may be helpful. It's also important for you to consider whether making certain sacrifices or lifestyle changes now is worth it so that you can enjoy the early retirement you want. See how close or far you are from your goals by tracking of your net worth.
Creating a retirement lifestyle that fits with your long-term financial goals
Take the following into account when planning for a lifestyle you'll truly enjoy once you retire: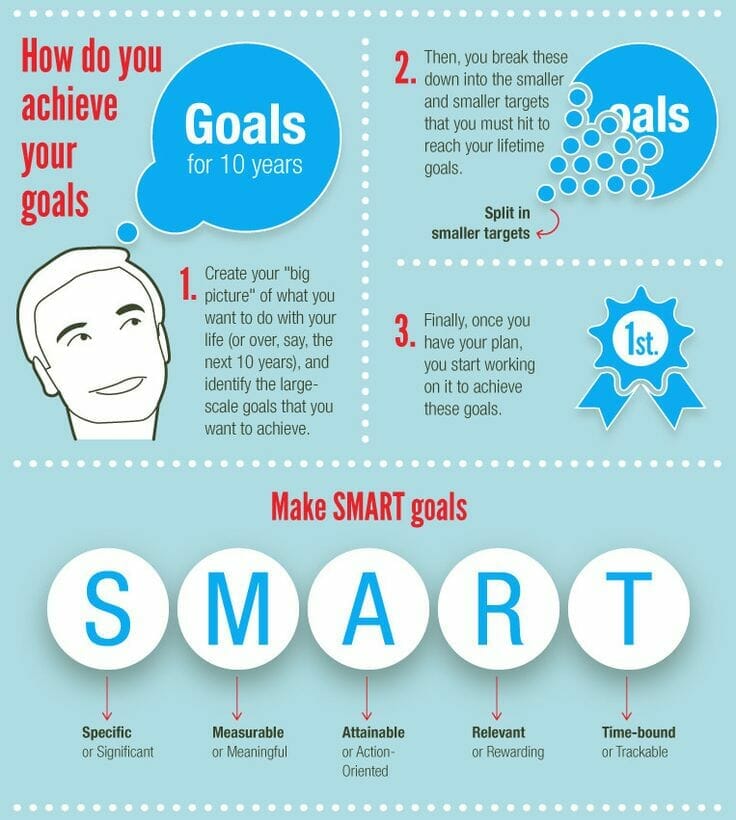 1. Do something about your debt
Before you can retire, you will need to get your debt under control. Think about debt consolidation or snowballing as a strategy to make payments more manageable and effectively tackle your debt over time.
If you're struggling with debt or have trouble making payments on time, the best thing to do is to put a freeze on your credit cards and reevaluate your financial situation to determine what you can do to move out of debt. Working with a financial advisor or using a debt management tool to get serious about debt minimization and management may be helpful.
2. Get spending under control
Many people don't realize the amount of money they spend on discretionary purchases. It really adds up! Find some way to track your spending, whether it's collecting paper receipts for your purchases or using a budgeting app.
Seeing a record of your spending on paper will allow you to spot areas where you can improve and cut back. Try out a bare-bones budget that limits spending beyond essential purchases as much as possible. Make a conscious effort and keep yourself accountable to your budget.
3. Consider downsizing your retirement budget
If you are feeling like your retirement goals are too far out of reach, you might need to think about modifying your retirement budget.
By making certain cuts to your retirement budget, you can retire earlier while still meeting your savings goals.
Swap out paid hobbies like golfing or scuba diving with affordable activities like fishing or gardening. Making small reductions to different parts of your budget, like the amount you spend on clothing or groceries, can make a big difference over time.
4. Get a side hustle
Just because you are retiring early doesn't mean you will want or need to stop working entirely. Consider doing some contract work or small jobs so that you can stay busy and continue to bring in a little income to offset your cost of living after you retire.
If you don't want to work when you retire, consider taking on a part-time job now. Even working an extra few hours each week could earn you several hundred dollars each month, which adds up to several thousand dollars every year.
Try to channel this extra income stream directly into your retirement savings and avoid the temptation to increase your personal budget based on this increase in your retirement income.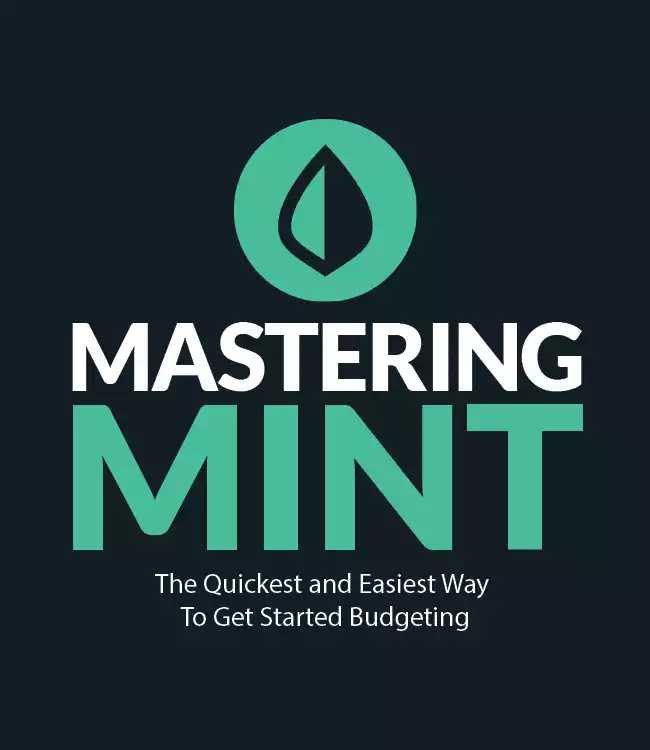 How much money should you have to retire early?
Although each person has different retirement goals, many individuals would like to retire early. You will need the right tools, though.
I've been using Personal Capital since 2013, and I haven't found a better free online tool for building and managing wealth. They help you manage your cash and optimize your investments in one place.
With Personal Capital, you can analyze your 401k  or any other retirement account to diversify your holdings better and reduce fees. I had no idea I was paying over 1% of my assets in fees every year, but with their help I was able to get it down below 0.3%.
Once you have all your investment accounts linked, you can also leverage their Retirement Planner to plot exactly what your retirement would look like and how much money you will need. Using a Monte Carlo simulation they determine how likely it is that you'll reach the level of income in retirement that you're hoping for.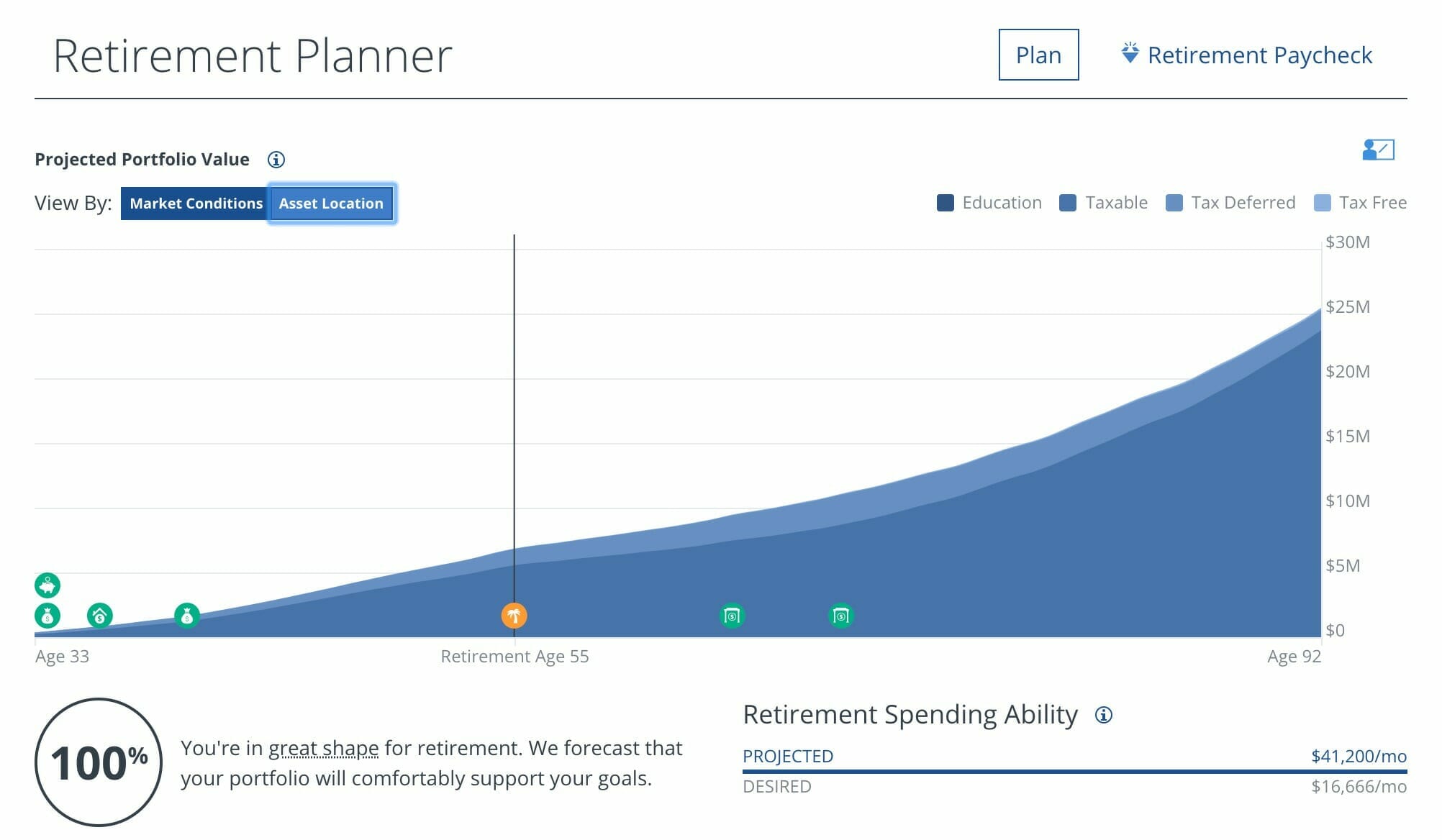 Real Estate = Passive Income
REIT investing is a great way to get into the real estate market without having to buy any property. A REIT is similar to a mutual fund and trades on major stock market exchanges. It allows individual investors to pool their money and own real estate that they couldn't afford on their own.
When you own stock in a REIT, you own a small sliver of the apartment or office buildings they own just like when you own stock in a company you own a tiny piece of that company.
Fundrise is our favorite online platform where you can invest in REITs. You can start wetting your feet in the real estate market with just $500.
If you are ready to jump into real estate investing with both feet and get your cash flow on, turnkey real estate investing is the way to go.
You don't have to be a hands-on landlord, so your lack of plumbing knowledge won't prevent you from making passive income.
Andrew started investing in real estate using the turnkey model and currently owns three properties. Read his post, Case Study: Andrew's 3 Rental Properties 2.5 Years Later.
He and his wife created a course based on their experiences, Rental Properties for Passive Investors, that walks you through their entire process for finding (and closing) the right property, the foundations of a successful rental business, the things they think about, and why those decisions matter.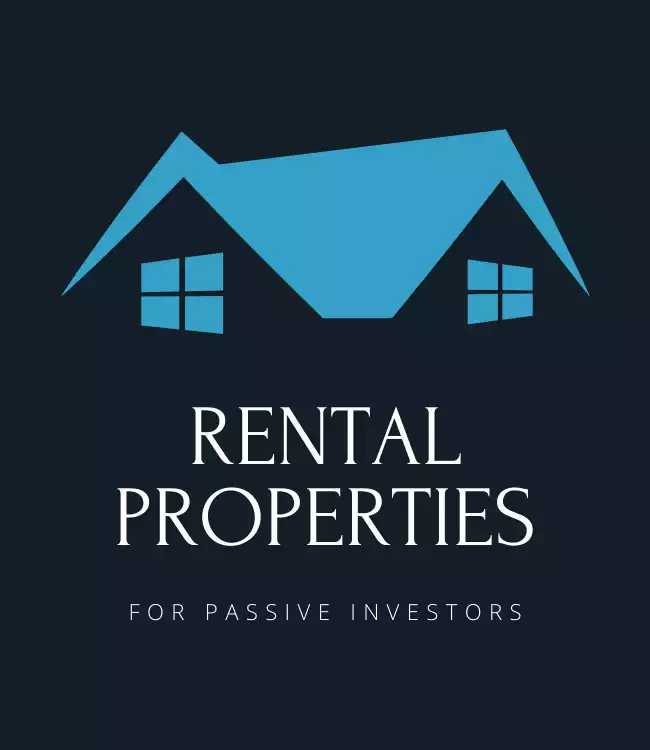 Click the box above if you've ever thought about becoming a real estate investor!
Want to be an Early Retiree?
Your retirement years can be the most exciting time of your life. Those who plan properly can spend their retirement traveling the world, volunteering for different organizations and spending quality time with their loved ones. Remember retirement means what you want it to mean.
After decades of hard work, you deserve to spend your retirement doing the things you love. By taking steps to build up your retirement savings and improve your financial health, you can spend fewer years working and more time focusing on doing what you want.
And make sure you do all your research! Don't forget to look into things like health insurance. Getting an independent health care plan is the worst, believe me. Been there done that.
If you want a little more FIRE inspiration, listen to our episode with Mr. Money Mustache.
Show Notes
Bulleit Bourbon: This is the whiskey that Andrew was drinking on the rocks. One of my favorite Bourbons for the price. The Bulleit Rye is excellent too.
Social Security benefits are worse than you think: The NY Times did an article about what we talked about in this episode. Don't count on social security being available to us.
Get our best strategies, tools, and support sent straight to your inbox.