Table of Contents
Why Listen Money Matters Matters and How It'll Make You a Money Maven
LMM has been around for over six years, and I wanted to share why Listen Money Matters, Matters. To me and hopefully to you too.
It's hard to believe that it's been six years since Andrew started LMM to give himself something to do when he was displaced from his job and his home by Hurricane Sandy. Every day, I see evidence that people badly need what he set out to do.
I Was Once Like You
And by that, I mean, I was once terrible with money (I know not all of you are or were) and that I was once a listener, uninvolved other than enjoying the show. I was in my late thirties and decided it was high time I should start getting serious about finance.
My gateway drug was Frugal on Reddit. After I got the basics down, I started a Mint account to track expenses and stopped eating out for lunch every day. I eventually graduated over to Personal Finance. There was a thread about good personal finance podcasts, a medium I've always been a big fan of, and LMM was listed.
Now, I'll be honest. I think money is a pretty dry topic. I liked podcasts about exciting things like history and food, and health. But I wanted to learn more about finance so I gave it a try.
It was great, as all of you already know. Funny, engaging, entertaining, and it gave easy-to-follow, actionable advice. It wasn't some old guy yelling about the bible or some old lady with millions in the bank dishing out advice to those with similar bank balances. It was for those starting from zero.
LMM has certainly delved into more complex areas of personal finance, but it did it in a way that taught both those who knew nothing and those who already knew, a lot.
And that's not an easy thing to do. It's probably one of the hardest things anyone can do. That's why a good teacher is a rare gift.
Andrew asked listeners to e-mail with show suggestions and that's what I did. To make a long story short, he thought my e-mails were engaging enough that I might be able to help with the show. And so I was the first LMM employee.
Playing Catch Up
When I started with LMM, I had a few thousand dollars in my checking account, two student loans, no emergency fund, no investments, and a job that, while a good job, was one that I didn't really care about. Not in the sense that I didn't give my best effort, but it wasn't a job that made a difference to other people.
In less than two years I've worked for LMM, I now have six weeks worth of expenses in my checking account, one student loan (I paid off the smaller, higher-interest one), an emergency fund, investment accounts, and most importantly, a job that I know helps people. A lot of people.
Get our best strategies, tools, and support sent straight to your inbox.
I Know LMM Makes A Difference
I know it because I see evidence of it every day. I see the e-mails you all write. Some of you kindly write to say you enjoy the show. Some of you write, like I did, with suggestions. Some of your suggestions I have turned into articles that we have turned into episodes.
Some of you write in with problems, big ones, little ones, simple ones, complicated ones. And some of you write in with the most amazing, moving, touching stories about how the show has helped you get out of a bad situation, or avoid what might have become a bad situation.
Some of you take advice that Andrew gave you personally and write back to tell him that you listened, you did what he advised, and you triumphed. I'll tell you something: when Andrew had his burnout a few months ago and asked that if he or the show had helped you in some way to let him know, you did.
So many of you did and some of your messages made me cry and probably made him cry too. And I absolutely believe that those messages, from his listeners, who he cares so much about, kept LMM alive.
I Know There Is a Need and a Want
Well, of course, there is a need. As of May 2013, there was $1.4 trillion of outstanding student loan debt. There is $901 billion in credit card debt. Among non-retired Americans, 64% aren't prepared. One of the things we have most tried to impress upon our listeners is the importance of an emergency fund; currently 28% of Americans don't have one.
None of this comes as any surprise to me. What has surprised me is how much and how many people want to talk about personal finance, to learn and to improve.
Last weekend I was at a birthday party for a friend. I was about ten years older than most of the other guests so they were in no way getting close to an age where you might really start freaking out if you didn't have a plan in place.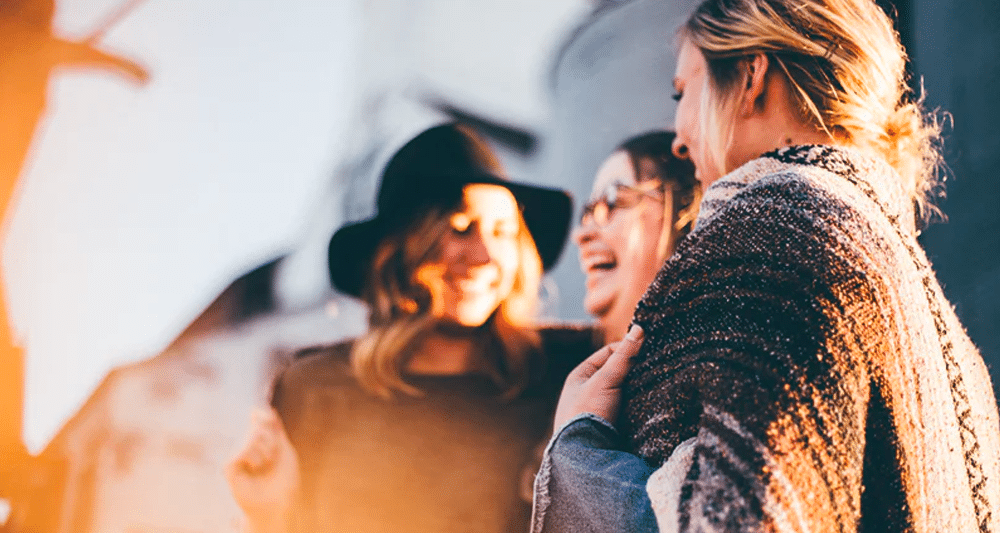 There were a dozen of us sitting outside and the subject of what everyone did for a living came up. I was astonished at how interested people were in what I do. How many questions they had and how much they wanted to keep talking about it.
This happens to me a lot but usually in more one-on-one situations. I have recommended LMM, Mint, and Betterment to Uber drivers, flight attendants, bartenders, dates, and older friends who want to help their grownup kids get on track.
But I had never had such a big, in-person audience who seemed almost desperate for help and a place to get advice. And it's not like they aren't aware of the amount of personal finance advice out there.
It Doesn't Have to Be Complicated
It's just that they think about it the way I once did. It's boring and complicated. But I'm a pretty good party guest, witty and engaging (if I say so myself) and because I have listened to literally every episode of LMM, sometimes more than once, I know how to explain things in a way that a novice can understand.
People learned, as I have, that personal finance can be interesting.
Tweet This
So these people learned, as I have, that personal finance can be interesting, entertaining and uncomplicated.
Will all of them listen to LMM, read our articles, and get started? No, but a few of them will. And that was from a small sample. A few months ago, we hit over two million downloads.
Did all of them start a Mint and Betterment account? No, but if only a fraction of them did, that is a hell of a lot of people who are no longer paralyzed about money. A lot of people who have an emergency fund, start investing and retire early. And that is why Listen Money Matters, matters.
The Next Phase
Andrew is only one person, and while he does a great job at answering an insane amount of e-mails, he also does all of the "back office" work for LMM that none of you see.
He was smart enough to bring in a trio of women who contribute greatly to LMM, his wife Laura, our graphic artist Anna, and me! But things have grown so quickly that we now have to find a way to help more people.
So, we have begun a community, the LMM Forums. We've been in Alpha for a couple of months and are getting ready to open things more broadly. I have been there since day one and I can't tell you how valuable this Community is and will be.
You, the audience are so smart. I'm amazed at the things you have achieved and awed by the age at which some of you have achieved it. And like Andrew three years ago, you want to help.
You want to help other people to start their own business, to get out of debt, to buy a home, to become a real estate mini-mogul, to retire early, to live a life that is more about living and less about money.
Our Audience Is a Brain Trust
This audience is a brain trust. But not everyone has the time or inclination to start your own blog or podcast. It's a lot of time and it's a lot of work. But you still want to help.
And that's what the community is for. A place where all of your smart brains can help others. It's a place for people who are like I was not so long ago. People who are not dumb or lazy or apathetic, but just people who don't know where to start.
Or whom to trust. And those looking for a place to ask a question that you fear might be "dumb" where you won't be judged or ridiculed.
The LMM community is a place for those two types of people, and every other type of person is welcome. To ask questions, to get advice, to give advice, to make a business connection. To find a trusted source. It doesn't matter in the community if you have a net worth of $10 million or negative $10 million.
Allison Karrels, who is our resident real estate expert, is very active so if you are looking for advice on becoming a landlord as a form of passive income, Allison is extremely gracious in answering questions.
Tyler White is a member of the military who has a tremendous amount of personal finance information that is specific to that demographic, which is a substantial portion of our audience.
Last week a founding member was in the enviable position of having two great job offers. She asked which option she should take and got solid advice.
Our Community Is a Safe Place to Ask Questions
There is still a lot of stigmas around discussing money. Our community is anonymous so you can discuss things that might make you uncomfortable with people in your personal life.
And it's fun too! Sure you can hardcore nerd out on personal finance stuff if that's your groove. But if it's not, you can join us filthy casuals in the Off Topic Forum. We talk about anything and everything, sports, books, restaurants, and beer recommendations.
Good places to visit on vacation, ways to lose weight, ways to get fit. Come for the personal finance advice, stay for the fun off-topic banter!
Be a Part of Something Special
LMM means more to me by a country mile than anything I have ever done. I have long wished there was some way to get all of you listeners and readers into one place where we could all talk, joke, and have a drink.
And now there is. Come and be a part of something that matters and helps others. I can't wait to see you there.
Featured Image Photo Credit: "With all my heart" by Dakota on Flickr
Get our best strategies, tools, and support sent straight to your inbox.