Table of Contents
A Beginners Guide: How to Get Started Real Estate Investing
Most of us are not going to get rich simply from our jobs – we have a limited amount of time for actively working. To reach financial independence, we have to create sources of passive income. Smart real estate investing can bring in
big
returns and grow your net worth.
Like investing in the stock market, real estate investing can seem intimidating. It's really not though. There are just some key fundamentals you need to know before you get started.
Everyone wants to be the Donald Trump of their neighborhood. But with less turnover. Fewer walls. Better inter-neighbor relations.
OK, maybe that was a bad example. But, maybe not.
"It's tangible, it's solid, it's beautiful. It's artistic from my standpoint, and I just love real estate." – Donald Trump
Maybe this human candy corn topped with cheese whiz is on to something. Real estate is a physical asset you can touch and is not going out of business any time soon. Unless people all of sudden choose to live off the land again…
Nah!
No matter how you slice it, real property is here to stay, which is why many choose to put their money into it. Investing in real estate has crossed all of our minds at one point or another.
But if this is an investment option you're considering, you may have no idea where to start.
To successfully pursue investment opportunities in the real estate market, you must first do your due diligence to ensure that you understand the intricacies of your local market and the factors that dictate the profitability of what you're investing in.
In this article, I will offer you a broad overview of just about everything you need to know about beginning with investing in property; the very basics. And I promise, no more bear attacks or Trump references.
An overview of real estate investments
At a basic level, real estate investing is a method of making money by renting, flipping or owning residential, industrial, commercial properties, or parcels of land. Some investors may find these properties on their own, or through the use of an online real estate marketplace like Roofstock, the Multiple Listing Services, or Zillow.
Residential real estate investments are the most common forms of real estate investing. These include single-family homes, condos, and townhomes that can be re-sold or rented out to turn a profit.
For example, you buy a condo in Beach City 5 miles from you for $100,000, you rent it out on Airbnb for $100 a night, you make a lotta tuna.
Simple as that. Well, maybe there's a bit more to it. But more on that later.
Larger residential properties and those that are intended for use by businesses fall under the category of commercial real estate. Owners can make money from commercial properties by leasing out office space or multifamily residential units.
The rule of thumb is anything that's rented out to a business and any residential building with more than 4 units inside it, is classified as commercial. These types of properties have different lending criteria when applying for a mortgage.
Regardless of the type of property you own, you can benefit monetarily profit from an investment property in four key ways: rent, appreciation, tax benefits, and interest.
Rent
The owner of a single-family home, condo, townhome, multifamily property, commercial building, crowdfunded real estate or industrial real estate may generate rental income by leasing out all or part of a building or unit to a tenant. Many people investing in real estate choose to rent space to tenants because it provides a steady, predictable, and consistent revenue stream.
This is particularly true if you are located in a stable real estate market. Be sure to check the local vacancy rates on the type of real estate property you want to invest in.
Some opt to pocket the money they make in rent and handle maintenance and upkeep of the property on their own, while others hire a property management company that receives part of the profits to in exchange for property management services.
On average, you can assume that a property manager will cost you 10% of your gross rent, for long-term renters. If operating short-term rentals, this number is much higher.
Appreciation
In certain real estate markets where property costs are on an upward trend, property owners can earn money simply by purchasing and holding the property. The increase in a property's value over time is called appreciation, and it will translate into a profit for the property owner when he or she decides to sell.
This method of profit is ideal for people who are looking for a long-term investment in a market where property prices are steadily increasing. A long-term buy-and-hold strategy is almost always a good choice, given that over the long-term real estate prices have almost always appreciated.
Tax Benefits
One of the most important considerations for real estate investors that most newbies don't consider is the tax benefits. As a real estate investor, you are a business owner. As a business owner, you get tax deductions.
This includes any upgrades to the property, your cost of traveling, having a home office, supplies you need for cleaning and maintenance, and the list goes on.
BUT! By far, the sexiest thing of all about investing in real estate is depreciation. Depreciation is a magical pot of gold at the end of a glistening rainbow that every investor can collect at the end of the tax year.
Simply put, depreciation means that the IRS allows people who own investment properties to 'depreciate' the property over a certain period of time. Specifically, the IRS allows investors to depreciate a property over 27.5 years. So, because we aren't Matt Damon in Good Will Hunting, let's keep the math simple.
You buy a property for $275,000.
The IRS allows you take a tax loss of $10,000 every year ($275,000 / 27.5), for 27.5 years, or however long you hold that property. That's a $10,000 tax loss…EVERY year!
Now, there is a catch, but despite having to 'recapture' this when you sell, a $10,000 tax deduction every year by far outweighs having to pay a portion back to the IRS at a later date.
Check out the Listen Money Matters complete guide on depreciation. It's one of the best things about investing in real estate.
Interest
This method of real estate profit generation is typically employed by private equity firms and real estate investment companies. Someone will give a real estate loan to a real estate developer or investor to purchase property and then collect interest and fees to bring in revenue.
In these cases, you're acting as the bank, and is a perfectly legitimate real estate investing strategy.
Rental Properties for Passive Investors Price: Our proven, data-driven approach to building a portfolio of income-producing rental properties that perform in the long-term. Learn More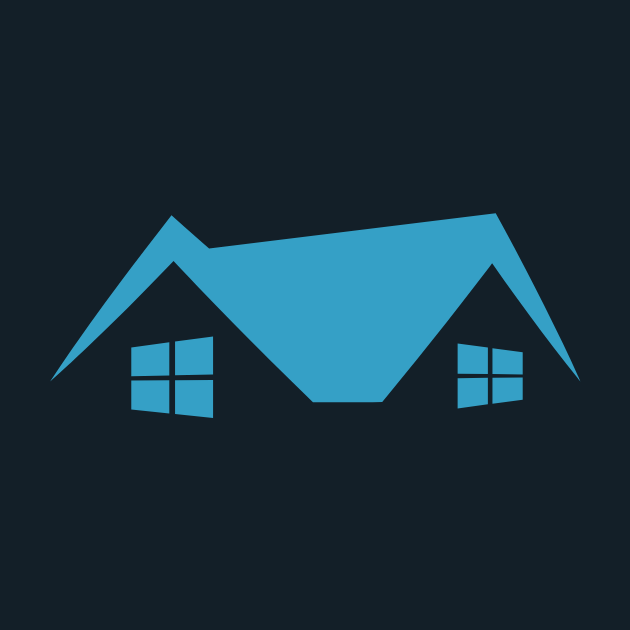 We earn a commission if you click this link and make a purchase at no additional cost to you.
Is real estate investing right for you?
Investing in real estate may seem like a fairly appealing concept. After all, who doesn't like making a little extra money?
But the truth is, it's not for everyone. There are some people who are suited for real estate investing and others who do better with alternative investment opportunities. If you are looking for a more hands-off approach to real estate you can try crowdfunded real estate opportunities through Fundrise.
Fundrise allows individual investors to invest in commercial real estate online through an eREIT (Real Estate Investment Trust) or an eFund. Their crowdsourcing model sets them apart from a traditional REIT allowing the average investor to participate. Best part is you don't have to be an accredited investor. YOu can start investing in deals for as little as $500.
If you want to assess whether this might be a reasonable option for you to pursue, ask yourself the following questions.
Do you have the right skills for real estate investing?
Unlike certain other investments, investing in real estate requires a lot of careful calculations and continuous monitoring of your market. You may also have to handle the regular upkeep and maintenance of the property or coordinate with other service providers, which can be time-consuming and challenging.
Not to mention, at times, shity tenants! Ask yourself whether you have the market knowledge, organizational skills, and motivation to invest in real estate before you make a decision.
Are you in a favorable market?
Even if you do have all the skills, capital, and knowledge you need on paper to start investing in real estate, it doesn't mean that it's a good idea. If you live in a market that is on a declining trend, or is at the top of a bull market, you will likely not be able to successfully profit off a real estate investment.
However, even if your market is in bad shape, you can still pursue investment opportunities by looking outside of your area and purchasing properties in more favorable climates. Roofstock is a fantastic platform for exploring out of market opportunities.
Do you have the resources to make an investment?
You should never invest any money into a down payment that you are not prepared to lose, so don't go all-in on an investment property that would put you in a dire financial situation should it fail.
Can you take on the commitment that comes with investment?
If you plan on renting or leasing your property, be prepared for all of the responsibilities that come along with that. You will need to handle rent collection, maintenance, repairs, tenant screenings, and various other tasks.
Ask yourself truthfully whether you can take on these duties. If not, you'll need to be willing to pay for a company to assist.
Get our best strategies, tools, and support sent straight to your inbox.
How to buy rental property: Finding the right one
Once you've determined how you plan to generate a profit through investing in real estate, you will need to locate your investment property.
Start by determining what property type you want to invest in. Whether you want to invest in commercial, industrial, apartment building or residential property, and then start to think about the details of your search. Most of those who are new to investing in real estate choose residential investing. And this is a good choice!
It can be helpful to consider a list of important factors when you are looking at how to buy a rental property. Here's just a few:
Location
When it comes to investment properties, the old adage holds true: location is everything. The location of a property determines whether you will be able to successfully rent or sell it for a profit—and how much you can collect each month in rent.
When you find a property you are interested in, do some research and check out nearby listings online. This will give you an accurate idea of the going rate in the area and help you make accurate calculations of your potential profits.
Is this near retail shopping? Or, better yet, future commercial developments that haven't been built yet? Is it near job hubs like universities, colleges, hospitals, government offices, major corporate headquarters, etc. Is there public transportation? There needs to be a reason why people want to rent in the area. Find out that reason for your area!
Cost
The cost of a property will inevitably factor into your decision to buy. First, determine whether you can afford to pay for a property in cash or if you will need to take out a mortgage. It is not always true that paying cash is better.
If a property increases in value, for example, you will still be able to benefit from the increase in the long term without putting down a large initial investment. This gives you the opportunity to diversify your portfolio with other investment properties that, in turn, drive additional profits for you.
Why put $100,000 down on a property when you only need $20,000 and someone else will finance the rest? As long as you cash flow on monthly basis, obtaining a mortgage is almost always a good idea.
Condition
Be sure to inspect a property in person and ask plenty of questions before you buy. This gives you an opportunity to take stock of any and all changes or repairs that need to be made before you can lease or sell the property.
Some involved in real estate investing exclusively purchase fixer-uppers and turn a profit by flipping them, while others prefer properties that require little to no additional work before they're ready to be rented. In general, it's best to steer clear of problem properties the first time you're investing in real estate.
Yikes!
Determine how to buy a rental property that doesn't need any work so that you can figure out whether real estate investment is right for you, without taking on a massive amount of work and risk.
Profitability
Before you charge forward on the purchase of an investment property, take some time to sit down—on your own or with a financial advisor—to decide on how much you can reasonably expect to profit. This is why it's so important to understand the math of real estate investing.
A cap rate (or capitalization rate) is a calculation used to determine the profitability of a real estate investment. In essence, the cap rate is the net operating income (NOI) of a property in relation to the property's asset value.
You might get excited by the potential for a large sum of monthly rent from tenants, but you must also factor in the mortgage payment (if there is one) and any utilities, taxes, homeowners association fees, repairs, and maintenance that you will have to pay on a monthly or annual basis.
Crunching all the numbers will put your investment into perspective. It will help you determine whether your rate of return is worth the expenses and risks.
Tips for successful real estate investing
Are you ready to dive into the world of real estate investing? Even if you know how to buy a rental property and real estate, there are still certain guidelines you will need to follow to make the most out of your opportunity.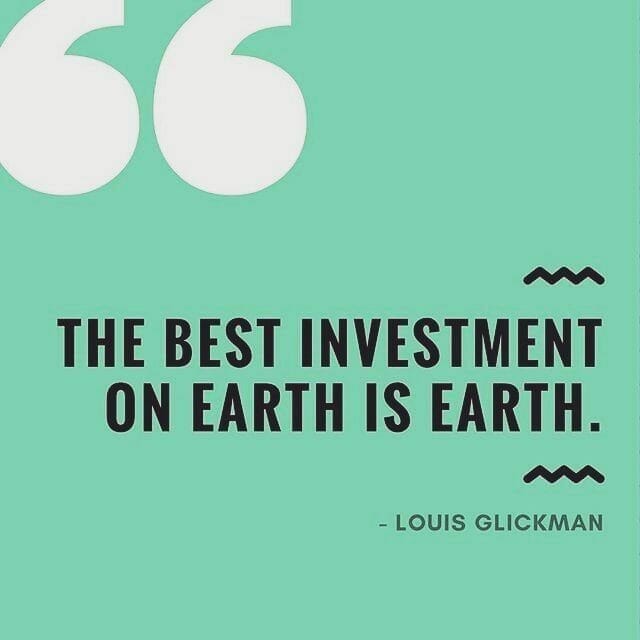 Prepare and research
At the risk of sounding like a broken record, always do your research. You must understand the market in which you are buying and the property you are considering before you make a purchase.
This means researching current property values and rental rates, and also inspecting the property yourself and with a professional inspector/contractor to look for any problems. Make sure your real estate investing team is well prepared.
Get your priorities straight
Before you begin scanning the market, write down a list of the items you are looking for in a rental property. You should have an idea of everything from the desired square footage to the neighborhood you want to buy. When you begin looking for properties, stick to your priorities and don't settle for anything less.
Hold out for the best opportunities
Investing in real estate is an exciting prospect, but people often get so excited about it that they move too quickly and purchase property that doesn't suit their needs or serve them financially.
If you feel uncertain about a purchase—wait.
That said, don't let fear keep you from investing altogether. If you do your homework, watch the market and hold out for the right property, it's likely that you'll be able to see a return on investment.
Start out with lower risk
Don't let a high-risk investment in a volatile market be your initiation into the world of real estate investing. Play it safe the first time around and take on riskier investments as you become more familiar with the market and learn how to successfully profit from a real estate investment.
Brush up on contract literacy
You will need to be able to effectively read and digest information set out in purchasing agreements if you want to avoid being blindsided by terms or clauses hidden in fine print.
Be prepared to read the entirety of a contract or agreement—yes, the whole thing—and ask questions whenever needed. It can also be helpful to bring a contract to your attorney, who can explain the content to you and advise you about where you might be able to negotiate for better terms.
Investment Property: Use your resources
When it comes to investing in real estate, know that you don't have to go it alone. You are more likely to experience success in your investment endeavors if you surround yourself with experienced and knowledgeable people who can guide you along the way.
This doesn't only mean a kickass accountant, lawyer, and real estate agent, but other investors too! Find a real estate investing group, start reading books, network with others who are where you want to be.
This is the fastest way to achieving more financial freedom and flexibility in your life.
You should also take advantage of online resources and platforms that make it easier to locate and pursue property investments.
One great resource is Roofstock, a popular online real estate investing platform. It is specifically for investors who are looking for single-family homes.
The properties listed on Roofstock have a full and informative description for investors, and they already have tenants in place. This allows purchasers to start profiting from an investment property right away.
Leverage all the resources available to you, seek professional advice and do your homework so that you can get the best returns possible on your real estate investing journey.
If this is all too much for you, stick with the more passive investments like stock market mutual funds and grow your net worth that way and reach financial freedom.