Table of Contents
REIT Investing: An Exceptional Passive Income Stream?
Are you looking for a way to invest in real estate without all of the hassles of becoming a landlord? Then REIT investing might be just what you're looking for. But what is REIT investing?
Real estate can be an important addition to your investment portfolio, but it seems out of reach for many of us. We don't even live in our own house, we rent. So how are we going to ever own real estate? There is a way!
What Are REIT Investments?
A REIT or Real Estate Investment Trust is a company that owns, manages or bankrolls income-producing real estate. The rent generated from the properties is distributed to shareholders in the form of dividends.
REITs are similar to mutual funds and trade on the major market exchanges. It allows individual investors to pool their money and own real estate that they wouldn't be able to afford on their own.
When you own stock in a REIT, you own a small sliver of the apartment or office buildings they own. It's just like when you own stock in a company, you own a tiny piece of that company.
Due to the nature of real estate investing, REITs typically do better in low-interest-rate environments. When there are higher rates it is usually a bumpy ride for the REIT market.
To qualify as a REIT, a company has to adhere to specific guidelines put in place by Congress. These guidelines include:
Is considered a corporation according to the IRS revenue code
Is managed by a board of directors
Has at least 100 shareholders
Have no more than 50% of its shares held by five or fewer individuals
Has at least 75% of its assets in real estate, US Treasuries, or cash
Generates at least 75% of its net income from real estate
95% of its income must be passive like rent
At least 90% of its taxable income is paid to shareholders via dividends
Types of REITs
Equity REITs
About 90% of REITs are equity REITs. Equity REITs buy, manage, build, remodel, and sell real estate. The revenues from these REITs come mainly from rental income.
The types of real estate properties include residential, retail, office, industrial, and hotels. Equity REITs often specialize in specific property types.
Residential REIT's invest in single-family homes or apartment buildings and retail REITs invest in shopping and strip malls.
Mortgage REITs
Mortgage REITs only make up about 10% of REITs. A mortgage REIT lends money to real estate buyers or buys existing mortgages or mortgage-backed securities.
The revenue from these REITs come from the interest paid on the mortgage loans. Mortgage REITs often specialize too, either in residential or commercial mortgages.
Get our best strategies, tools, and support sent straight to your inbox.
How Do You Make Money On A REIT?
The ultimate goal of any investment is to make money.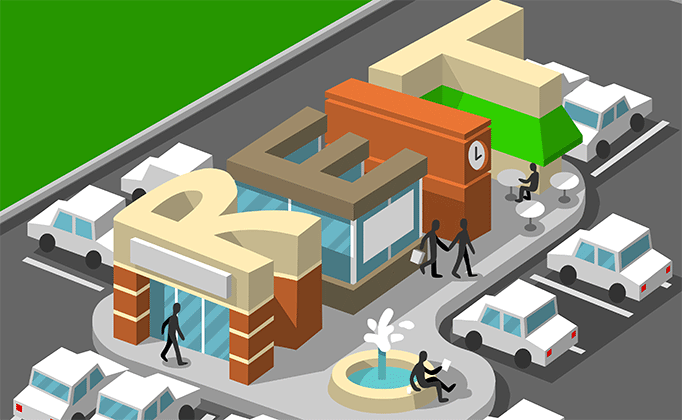 REIT stocks let investors invest in real estate the same way they invest in any other industry, by purchasing stocks through a mutual fund or ETF on the stock market.
When you are a shareholder in a REIT, you earn a portion of the money generated by that investment.
REITs are exempt from corporate taxes as long as they adhere to the Congressional guidelines we outlined above. Because a REIT's income is not taxed, there is more money for shareholders.
Shareholders though do have to pay capital gains taxes on the dividends at their ordinary income tax rate.
Investors can deduct 20% of REIT dividends effectively lowering the maximum tax rate from 39.6% to 29.6%.
REITs often provide high dividends, and those dividend yields can increase over time as the REIT's properties appreciate in asset value.
eREIT
If a $3,000 minimum is too rich for your blood, there is a company in the REIT arena called Fundrise. Fundrise offers an eREIT.
Think of an eREIT as crowdfunded real estate and you can start wetting your feet in the real estate market with only $500.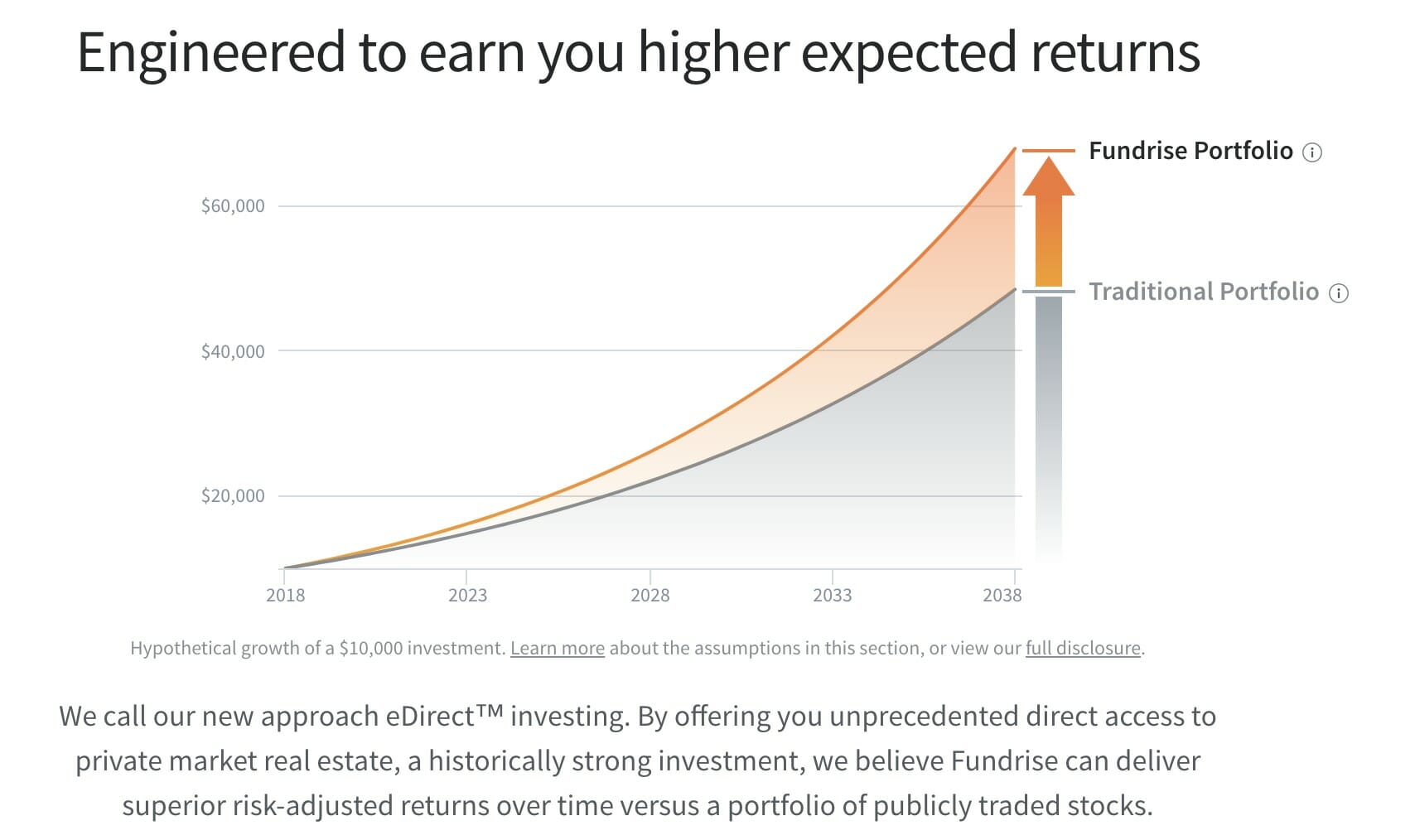 Fundrise pools relatively small sums from everyday investors and uses the money to help developers finance their projects.
You can invest with Fundrise's Starter Portfolio for just $500. The advisory fee is 0.15%, and the management fee is 0.85%.

Because these investments are not publicly traded like traditional REITs, they are less liquid. Therefore, if you want to invest with Fundrise, you should not use money that you will need in the next five years.
Fundrise is a medium-term investment. We did an in-depth review of Fundrise.
Fundrise
Diversify into income-producing real estate without the dramatics of actual tenants. Currently their return is 2x more than Vanguard's REIT Index Fund.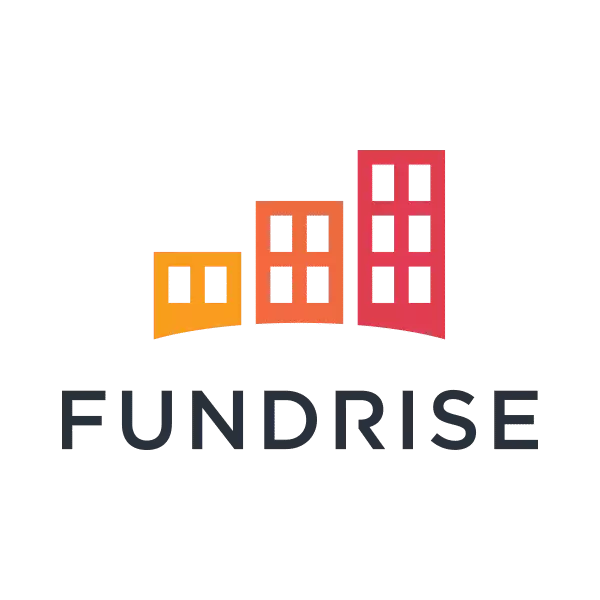 REIT ETFs
A REIT ETF is an exchange-traded fund that invests mainly in equity REITs. Like any other ETF, these are not actively managed but built around an index of publicly-traded real estate.
The two most common indexes used are the MSCI US REIT Index and the Dow Jones US REIT Index.
Vanguard offers a REIT ETF, Vanguard Real Estate ETF (VNQ). Holdings include Equinox Inc, Public Storage, Equity Residential, and American Tower Corp.
The expense ratio is 0.12%, and the yield is 4.42%. The minimum investment is $3,000.
REIT Investment Returns
The dividend income that REITs can provide makes them an attractive investment option for those looking for a form of passive income and for those retired who need an income stream.
REITs pay out nearly all of their profits as dividends.
If you've heard our episode on dividend aristocrats, you might wonder why not invest in those companies if you want dividends?
Dividend Aristocrats Portfolio
This is an index fund of the most consistent dividend-paying companies in the S&P 500. It has historically outperformed the S&P 500 long-term. Over the past 10 years, it has returned 10.98% on an average annual basis whereas the S&P 500 only returned 10.53% during that same period.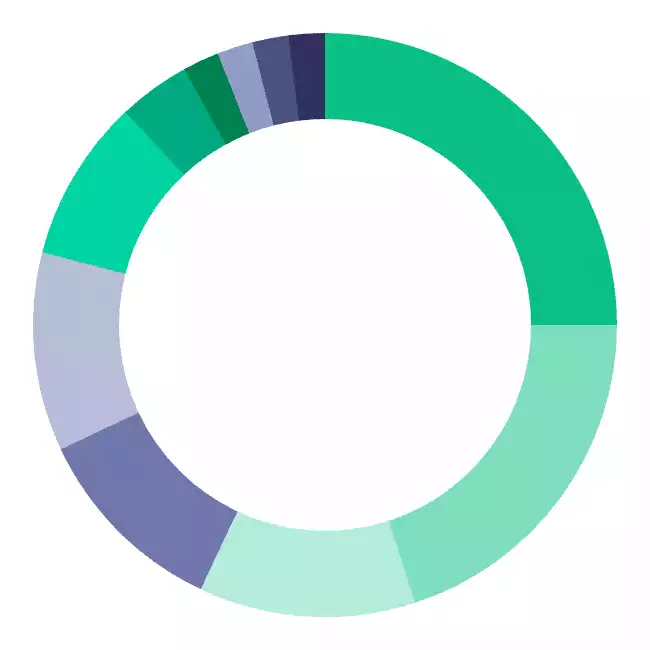 While dividend aristocrats do have some of the same advantages that REITs have, the real estate market doesn't always line up with the wider economy. Investing in REITs are a good addition to a diversified portfolio and reduce its volatility.
That has been true over the long-term:
Over 150 years, from 1870 to 2015, housing delivered an average annual return of 7.05 percent, compared to 6.89 percent for stocks with approximately half the risks of equities.
And this article from The Balance, using data from the MSCI U.S. REIT Index, shows an annual return of 12.99%. That number exceeds the 10% average return of the S&P 500.
It's best to invest in REITs for the long-term as their short-term performance can be disappointing.
Is a REIT a Good Investment?
We talk a lot about owning rental property because it's a great form of passive income, particularly if you use a turnkey service.
Andrew started investing in real estate using this strategy, documented the entire process, and created a course based on his experiences running three deals to completion.
You can see his approach to rental property investing, what he thinks about, and why those decisions matter here.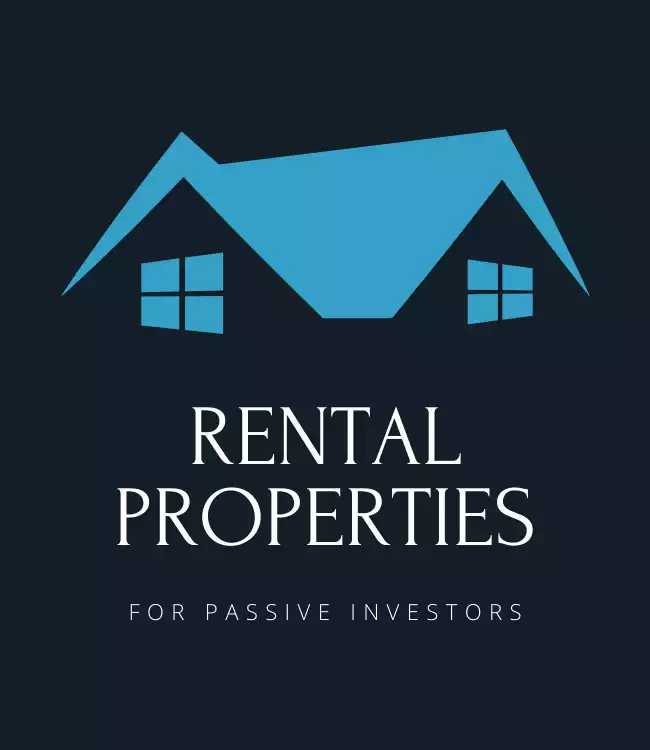 No muss, no fuss, just a monthly rent check. And we advocate having a diverse portfolio (well, us and every other personal finance podcast, blog, expert, etc.) and real estate is a part of that.
Landlords grow rich in their sleep.
But if you can't currently afford to buy a rental property or maybe will never be able to afford it, REITs are a way that you can get some real estate in your portfolio.
Fundrise has opened up REIT investing to a whole segment of people who thought they could never afford it.
So yes, we fully recommend using REITs to generate some cash flow and to diversify your portfolio.
Show Notes
Boulder Beer Hazed and Infused:  An American pale ale.
Vanguard:  The REIT Index Fund.
Mint:  The easy way to track your money.
Get our best strategies, tools, and support sent straight to your inbox.