Table of Contents
Lessons Learned Investing in Rental Properties
Allison has been our rental property expert for many years. She currently owns nine properties so she has a lot of experience. She shares her lessons learned investing in rental properties.
Location, Location, Location
Like many people, Allison started out by buying rental properties in her local area. That is until her insurance company put a cap on how many homes they would insure. Why would they do that? In order to spread their risk.
Having too many homes in one area means too many eggs in one basket. What if the area was hit by a hurricane and all or several of the houses were destroyed or so damaged that they wouldn't be ready for tenets for several months? That would mean plenty of money going out but no money coming in.
So the lesson is that if you plan to own several rental properties, you need to buy in several areas. But how can you do that? You can't travel around all the time looking at potential homes, can't be there to deal with any repairs or problems that might arise.
The answer is to work with a turnkey rental property company. They can sell you a home that has already been rehabbed, already has a tenant in place, and help you find a trusted property manager to take care of the day-to-day.
Andrew used this strategy when he started investing in real estate.
His course, Rental Properties for Passive Investors, walks you through his entire process for finding the perfect property, what he thinks makes a great deal, and why those decisions matter.
You can also learn a lot from Google Street View. Are there lots of cars up on blocks, old toilets used as decorative planters, a whole street nearby dedicated to bail bondsmen and pawn shops? Street View will show you.
You can even hire a local to go take a look at the place for you with We Go Look. It's certainly not a bad idea to go see for yourself when you are in the final stages of choosing a home and you can write parts of the trip off as a business expense.
The 1% Rule
Most of the homes Allison owns cost about $90,000 and rent for around $900 per month, she follows the 1% rule. The one percent rule isn't some complicated formula you need an abacus to figure out.
What you charge for rent each month should be equal to (or greater than) 1% of what you paid for the house.
Because Allison invests in turnkey properties there haven't been a lot of major repairs required. A good home inspection will alert you to any future issues. It might tell you that the roof or the HVAC system has another five years before they need to be replaced.
You need a reserve fund for these expenses so you can pay for them when they happen. Allison puts $100 a month into a Betterment account with a 50/50 split between stocks and bonds. This is her reserve fund and where she keeps the money she plans to use to buy more properties in the future.
She also keeps two months worth of mortgages for all of her properties in a checking account. This gives her padding should any of the homes sit empty between tenants.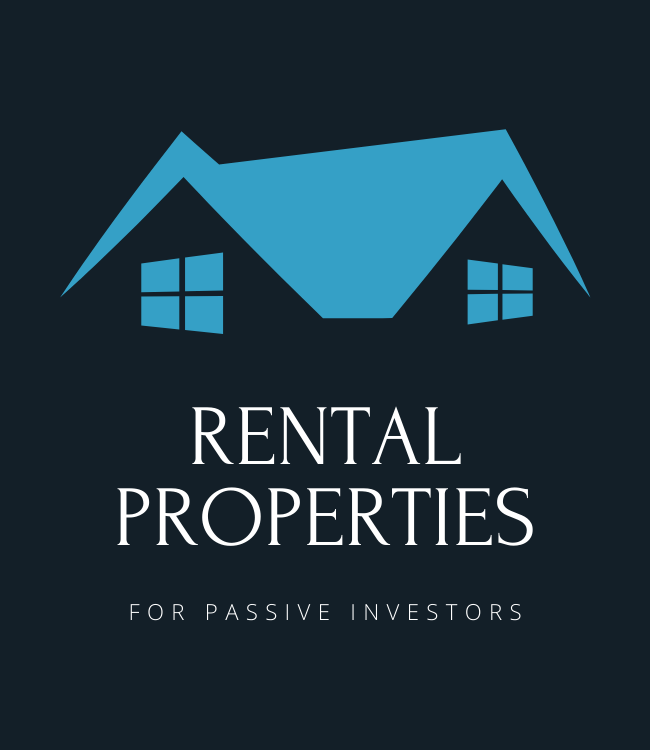 Worst Case Scenario
Allison has been pretty lucky with her tenants. She even has one house who has had the same tenet in it since she bought it, about six years ago. Her worst story involves what had been a normal tenet until the tenet went through a break-up.
She became a hoarder and when the property manager saw the state of the place and told her it had to be cleaned up, she broken the lease early, moved out and left the mess behind.
It took four months to get the place to a point where it was habitable. Allison used that time to update the kitchen so in the end, she was able to rent it for more money than she had been previously.
To date, that was the only house Allison lost money on and just for the year, the incident took place. Not too bad for someone with nine properties.
Shop Around
The fact that Allison has only had two major repairs over the years, neither of which were surprises, is not down to good luck. She does a lot of research on exactly what she wants. It wasn't always that way.
She had sometimes taken the first house the turnkey company sent reasoning that if she didn't, someone else would snatch it out from under her and she would have lost a good thing. But there is always a good deal out there.
You need to make a list of non-negotiables when you are considering rental properties; the areas you want to buy in, the type of home, single or multi-family, that the numbers adhere to the 1% rule. Make your list and stick to it. The right house that ticks all of your boxes will come along.
Your Property Manager
Owning rental properties is supposed to be a form of passive income. But it's hands on if you have to constantly be on your property manager to stay on top of things. You also have to let them know how much communication you want.
Do you want to know everytime a light bulb is changed or do you just want a quarterly report emailed to you? Finding the right company is like finding a good hairdresser or doctor or job. You have to ask around and shop around.
Some property management companies may allow for short-term contracts, three or four months rather than an entire year. Take this time to find out if they are a good fit for you. If not, you can move on without being locked in for such a long time.
When you start to acquire a few properties, you will need tools to help you keep track of tenants, rent payments, credit history and leases. Avail will help you do all that from any device. It's a complete set of tools, guidance, and best-in-class educational content give you everything you need to be a confident and professional landlord.
Passive Income
Rental property is one of the best forms of passive income. Allison and her husband plan to buy a sailboat and sail around the world after he retires from the military. Her rental properties are bringing in way more than the 7% you can expect to get in the market.
Currently, all nine houses are generating $10,000 a month in passive income. Convinced? We have done a massive amount of podcasts and articles on rental properties. You can find all the information you need to get started.
Show Notes
Ghost Pepper: An imperial stout.
Tool Box: All the best stuff to manage your money.
Investable: Research and evaluate rental properties.
Get our best strategies, tools, and support sent straight to your inbox.