Table of Contents
How to Save Money: A Monthly Saving Plan That Makes Saving Money Easy
Saving money can be really hard. Believe me, you're not the only one who sucks at it. Just any other goal, breaking it down into manageable, bite-sized pieces is the key to success. It's like the old weight loss cliche, you don't lose one hundred pounds, you lose one pound a hundred times. We will go month by month and find out how to save money and start growing your net worth.
January
January is not fit for humans in large swaths of the world. It's cold, it's dark, everyone is sick, you're fat because you ate and drank too much over the holidays. You may have overspent during the holidays and even if stayed within your budget, it's probably more money than you would typically spend in a month.
You are tired of all your family and friends, even though you love them, due to the forced togetherness all crammed into a few weeks the holiday's command.
No one is throwing any parties because everyone is partied out. You may be busier than normal at work because it's a new quarter and the first of the year.
So what we're going to give up in January is socializing. Nope, we are not going to meet our friends out at bars and restaurants.
We're going to hole up in our warm, cozy homes, catch up on our reading, organize our closets, make some extra cash or finally start getting serious about pursuing your side hustle.
February
I chose February for this one because it's the shortest month. Last month, millions of others jumped on the bandwagon and did "Dry January," meaning they gave up drinking for a month, a loooooong month. A long, dark, depressing month. No thanks!
We'll do February because it will be over quicker! The only flaw I see in this plan is Valentine's Day. If you're single and not happy about it, that day might be a rough one. You can cheat a little by getting someone else to buy you a drink. Remember, I'm not trying to save your liver, just your money.
Get our best strategies, tools, and support sent straight to your inbox.
March
It's hopefully getting warmer now but that's always iffy in March. You might get a warmish day here and there, but it's mostly still cold and gray.
Since we can't go out yet, we're going to do some comparison shopping and cancel some of those reoccurring charges.
Americans spend up to $14 billion a year on these kinds of forgotten, recurring charges. Trim is here to help us change that. Trim is like having an assistant who goes through all of your transactions and finds recurring ones.
But that's not all Trim does.
They also give you cash back on certain purchases, send you account and transaction alerts, give you an overview of your bank and credit card accounts, help lower your cable and internet bills and help you find cheaper auto insurance.
For things Trim can't do for you, you will just have to pick up the phone. You don't have to spend hours on the phone doing this either. Do some research to find better rates for your electricity (not all locations have more than one option), cell phone plan, internet, and cable providers, car, and home insurance online.
Many of these companies will have cheap incentive plans for new customers. Find out the details and then call your current provider. Ask for the retention department straight away. The first person you speak to may not be authorized to offer you a deal so don't waste time.
Once you have the appropriate person on the line, tell them the details of their competitor's offer and let them know that you will switch providers unless they match or better the offer. You will likely get a positive response.
There are all sorts of deals out there but these providers know most of us can't be bothered to look for them or to switch over if we do find them. Also, don't be a jerk! Don't be rude to the phone rep. It's not their fault Comcast sucks or you had to wait on hold for a long time. More flies with bullshit and all that.
April
Is it the cruelest month? It seems to be in New York because April should be at least be starting to get warm but for the last few years, has been about as miserable as February.
To distract ourselves from the never-coming spring, we're going to spend this month going through our belongings.
Depending on your level of hoarding, this might be a revelatory money saving method. If you have a lot of stuff, you probably have a lot of stuff you didn't realize you had. When you need something and either thinks you don't have it or can't find it, you have to buy a new one to replace it.
You needed to rake leaves last fall but couldn't find the rake so you bought a new one. While you were looking for Christmas decorations, you found the first rake.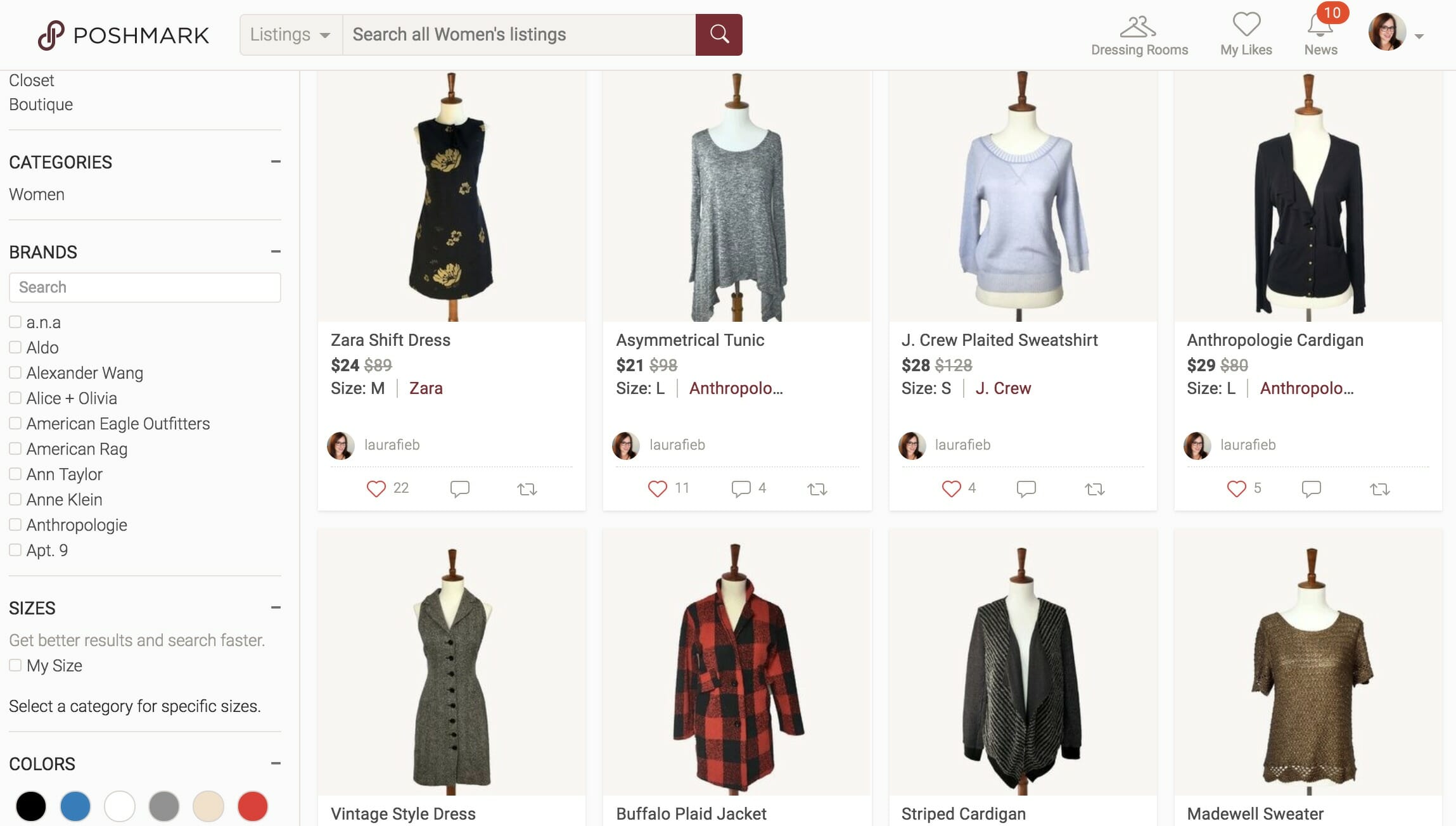 Even if you don't have a house full of stuff, you probably found, at least, a few things during the great purge that you don't need like books, clothes, old electronics.  So we're going to sell those things.
Craig's List, eBay, yard sale, Amazon, Poshmark, a consignment shop. If you bought it there is a place to sell it and likely someone else out there who will buy it.
By the end of April, you will have less clutter, no more need to buy duplicate items and have a little extra money in your pocket from the sale of that stuff.
May
It's finally getting warm! As the weather warms up, the clothes start coming off. If you weren't too diligent with your diet over the winter, (no one wants to eat a cold salad in January) you might be a little more out of shape than you like.
But we still have time before beach season so we're going to shape up and save some money.
Do you drive a lot? Do you drive everywhere? Unless you are in the middle of nowhere, it is unlikely that you need your car for every single trip. So we're going to write down every car trip we make for one week.
Then review the list and choose at least one trip that you can make by bike, walking, or public transit. You will save gas money, wear and tear on your car, and you will get some much-needed exercise. Lose while you save!
June
Next month is arguably the best month of the year for fresh produce and after a winter of watery tomatoes and flavorless peaches, we're going to buy and eat all of it! But we have a lot of food in the fridge and pantry already.
This month, we're going to use up all of the food we already have.
Go through your kitchen and pick out three things that you think kind of go together and we will figure out how to make a meal using them. You don't have to use only those things, the point is to use up stuff that has been hanging around for a long time.
I just checked my kitchen and chose orzo (rice-shaped pasta), cannellini beans, and carrots. I have had those first two for a long time because they aren't Paleo. But eating one non-Paleo meal (probably) won't kill me. So I typed those three things into google and found this recipe.
Type in your ingredients and find a recipe to use them up. This is actually a really good money saving strategy. The average American wastes $640 worth of food a year. I think we should extend this one beyond the month of June and do it for one week each month.
We're halfway through your 12-month money-saving plan. How are you doing so far?
July
July is hot and all the best produce is becoming available. When it's hot we don't want to heat up the kitchen by using the oven a lot and we don't want to eat heavy meals because they make you feel sluggish in the heat and humidity.
So for the month of July, the carnivores among us are going to cut back on our meat consumption.
Meat is expensive, especially if you're buying grass-fed, pastured meat. I've been spending more money on this kind of meat for a few reasons; it's healthier, the animals are treated better, and it's just less gross. 
The final straw for me was buying a package of chicken breasts from the grotty grocery store in my neighborhood. When I got it home and opened it, it just didn't look right. It wasn't spoiled because it smelled fine but the texture was gross and it was kind of a not healthy looking color.
But I paid for it so I cooked it. I ate half a breast and threw it away. It tasted funny and it had this weird layer that peeled off and was hard to chew. Blegh!
After that disgusting, money wasting lesson, I decided I would spend more money on nicer meat but have to buy less of it to stay on budget. And July is a great time to make dishes that aren't meat-centered.
You can make all sorts of great summer stuff, Panzanella, salad Nicoise, Cobb salad, gazpacho, ceviche. None of it takes long to make and meat is not the main component of any of those dishes (well, ceviche could be but not if you pad it out with stuff like avocado and onion).
August
This month we're going to try a new budgeting system, the envelope system. Most of us are probably budgeting in some way already, Mint, YNAB, good old-fashioned spreadsheet.
And all of those are great but they all have one thing in common. They really don't have a fail-safe to stop you from going over budget. You'll get a warning from Mint if you go over in a category and you'll have to juggle some things around if you do it with YNAB, but you still can do it.
Not with the envelope system. You designate an amount to spend on certain expenses (not things like housing payment, utilities, insurance), like dining out, groceries, entertainment, you know, the things you are always over budget on, and put that amount of money, real cash, into an envelope with the category written on it.
That's how much you have to spend for August. Nothing to check, nothing to record. When the envelope is empty, you're done the spending.
This might be another one I carry into the following months if I can give up the thought of credit card airline miles. At the very least, it might give us a little extra discipline and eventually we won't need to use such a stark system.
September
We're going thrift shopping this month! Whether it's new school clothes for your kids or a coffee maker that finally gave up the ghost and needs to be replaced, there are so many things that you don't have to buy brand new.
If you're new to thrifting, Laura wrote a great guide that will turn you into an expert.
Thrift shops are great places to find clothes, small appliances, books, crafting supplies, dishes. It's not true that people get rid of those things because they are worn out or broken.
Have you even just thrown something away or donated it because you didn't need it or you didn't feel like dragging it along on a move even though there was nothing wrong with it? Well, those are two categories a lot of things that find their way to thrift shops fall into.
At least, look in a thrift store or two before you head to a big box store. You might be surprised at what you find and how much you can save.
PS. Get a slow cooker while you're in there, you're going to need it next month.
October
A chill is in the air and we're going low and slow baby. Our salad days are over because when it gets cold, we need rib-sticking food. If you've never used a slow cooker, your life is about to improve!
Don't have a lot of time? Slow cooker. Don't have a lot of money? Slow cooker. Need to feed a lot of people? Slow cooker. Don't know how to cook? Slow cooker. It's like alchemy in there!
You don't need a lot of time because you don't have to babysit the food using this method. You can throw your ingredients in and as we tell you to do with your investments, set it and forget it.
Most recipes need between 4-8 hours to cook. If you won't be home before time is up, you can buy a cooker with a timer. It will switch over to "warm" and you won't burn dinner.
You don't need to buy expensive cuts of meat for slow cooker recipes. In fact, they generally don't do well in a slow cooker. You want a tough cut of meat like a pork butt. The long, slow cooking process breaks down all that connective tissue, rendering the final product fork tender.
You can feed a crowd in a slow cooker because those cheap cuts of meat, like pork butt, are big enough to feed lots of people.
You don't have to have any cooking skills to use a slow cooker. Here is a recipe no one can screw up; buy a pack of boneless, skinless chicken thighs (thighs are fattier than breasts so won't dry out so much), a jar of salsa, and a package of taco seasoning.
Throw it all in, set it on high for four hours, shred with two forks, and voila! Pounds of shredded chicken for tacos, sandwiches, salads, whatever you can think of.
November
We are going to get a jump on our holiday shopping and save money while we do it. We're going to become couponers! But not like the nutty people on those extreme couponer shows.
I watched one once and some housewife claimed to spend SIXTY hours a week couponing! Even a minimum wage job would pay many times more than she was claiming to "save" by buying massive quantities of shit she couldn't use in ten lifetimes by couponing.
What we're going to do is make a list of the gifts we need to buy and ideally, the stores we would like to buy them from. Most of us shop in the same handful of places so this shouldn't be too hard.
Before we head out, list AND budget in hand, we're going to go to a coupon site like Coupon Sherpa, and do a search of coupons for the things we want to buy or the stores we are shopping at. I looked up "purses" and found a 15% off coupon for Cole Haan when you sign up for their newsletter.
Next I tried stores, so I typed in Best Buy and found a coupon for 20% off one small appliance. It's well worth spending five minutes on a coupon site before you leave home for any shopping trip.
December
We're in the homestretch! Our big expense for December is, of course, the holidays. We already sorted out our gifts in November so we're ahead of the game.
Because this whole thing might have been such a success that we plan to repeat it next year, we're going to do some socializing in December to make up for our self-inflicted social exile coming up in January.
You're either the host or the guest and we can save money as both. If you're the host, you can save money on food costs by using your now well-honed slow cooker skills.
Remember? Feed a lot of people for not a lot of money.
You can do a potluck party and ask each guest to bring a dish to share. At the very least, make it BYOB. It's not fair that the host should shoulder the cost for all the food and all the booze.
Don't be a martyr. If someone asks what they can bring, tell them! If you know someone isn't a great cook, you can ask them to bring something like paper plates or napkins.
If you're the guest, you can't show up empty-handed. If you have a lot of parties to attend, buy a case of wine. You'll generally get a discount if you buy in this quantity and then you can bring a bottle or two (or three or four depending on how boozy your family or social circle is).
The worst that happens is that you end up with a few extra bottles of discounted wine that you'll have to polish off yourself before Dry February.
Year End Review
How did you do? Was your 12 month money saving plan a success? Are there any things that worked so well and were so easy to do that you are going to carry on doing them? There are lots of ways to save money but by concentrating on one area for a month at a time, those savings can really add up.