Table of Contents
Save That Money: How to Save Money Fast and Automate It
Saving money can be hard and sometimes it feels like you'll never get ahead. But saving money doesn't have to be hard. We will show you how to save money fast and automate it to make the process easier and less painful.
Most of us want to save money fast, and we know how to do it. But there are ways to make saving money faster and easier.
First Thing's First
You can't effectively save money fast without a budget. If you don't know how much is going out each month, you don't know where your spending leaks are. So if you want to know how tpao save money fast, setting up a budget is the first step.
"Some of us have several dozen spending categories to account for each month, from gym memberships to magazine subscriptions, and even those smaller expenses can really add up.
That's why having a budget is crucial. Without one, you won't know how much you're spending, and you'll have an even tougher time identifying opportunities to cut back. On the other hand, if you list all of your expenses out line by line and total them up, the numbers won't lie.
"You'll see exactly where your money is going, and from there, you can find ways to free up cash to increase your savings."
Go to Mint and create an account. It's free and easy to use. Once you have at least a month's worth of data in your account, take a look and see where you are bleeding money.
The Nuclear Option
Mint is wonderful, but it can't stop you from spending money. If you are budgeting with Mint and still spending too much, there is a much more drastic budgeting option that might work better for you.
The envelope system can help you save money fast when other budgeting methods have failed you. The envelope system is straightforward.
For each budget category that you can spend cash on, you write the category name on an envelope. Of course, it won't work for things like your rent or mortgage or utilities, but those aren't the categories we overspend on.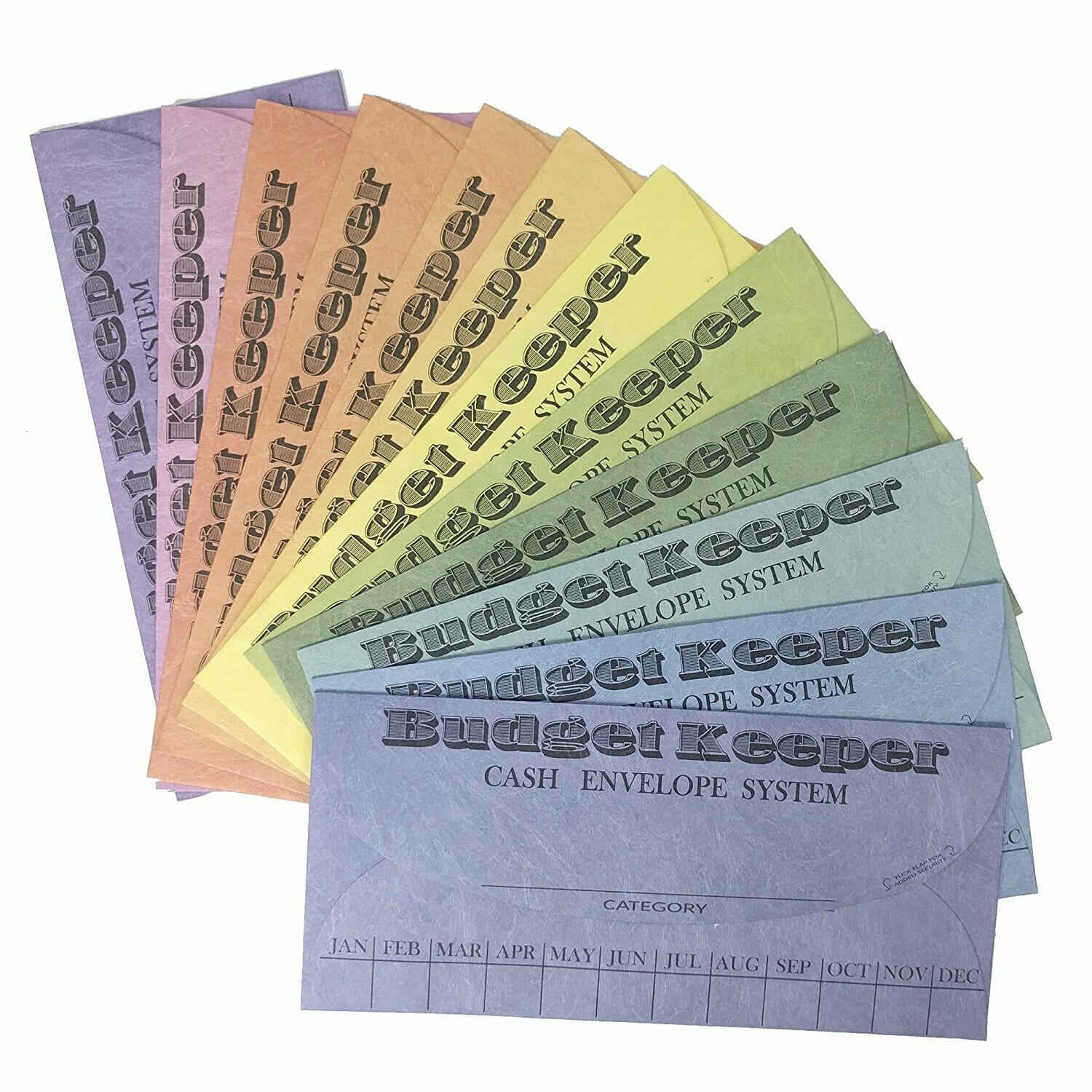 You allocate a certain amount of money for each category for the week or the month. Take the total amount of money out in cash and divide it between the envelopes. So if your food budget for the month is $100, you put $100 in the "Food" envelope. You put $50 in the "Gas" envelope and so on.
When an envelope is empty of cash, you are done spending in that category for the month. That's it.
I don't love this as a long-term solution because you lose certain protections when you spend cash that you would have when using a credit card and even a debit card. And if you lose cash, there is no way to recover it. But as a way to discipline yourself to stay on budget, the envelope method really can't be beaten.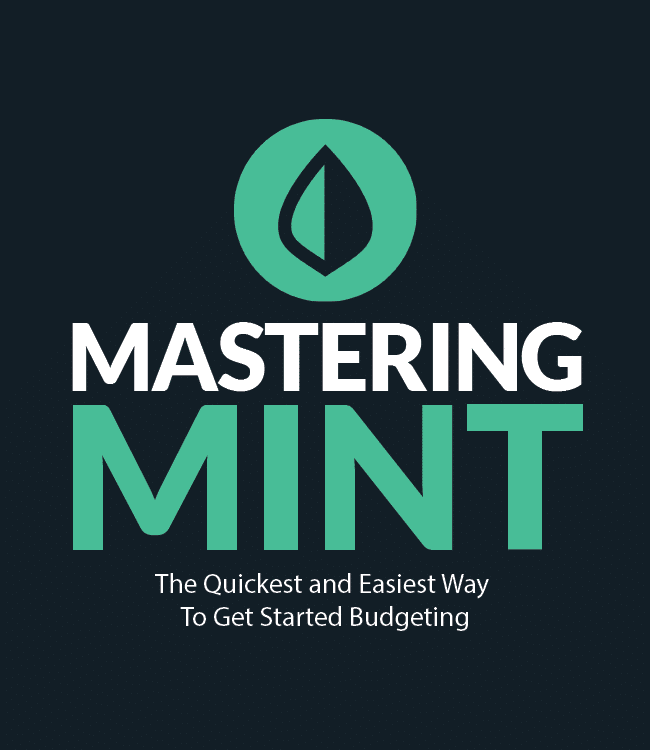 Cutting Spending
Once you see your monthly transactions, there are some easy things you can do to cut spending. Whether it's at the grocery or around the house, if you want to save money fast, you have to cut down on spending.
The Usual Suspects:
These are the things most of us overspend on. Luckily, they are also some of the easiest categories to cut spending in.
Food
This is a big one. Most of us spend way more than we need to for food whether it's groceries or eating out. You can quickly cut down your grocery budget by meal planning, using a slow cooker to batch cook, and eating everything in your kitchen before bringing any more food into the house.
We all have miscellaneous things hanging around that we haven't used for some reason. Enter a few ingredients you have on hand into SuperCook, and it will give you recipes based on those things. Or you can make it into a fun Chopped type game and whip up something using your creativity.
Bring your lunch to work. Cook a double batch at dinner and bring the leftovers, buy frozen dinners when they are on sale and leave them in your office kitchen. Even a loaf of bread and a jar of peanut butter in your desk is a start.
Of course, you are going to want to go out to eat once in awhile, and we want you to. Remember, this is supposed to be how to save money fast and painlessly. So the next time you want to eat out, go to Seated and make a reservation.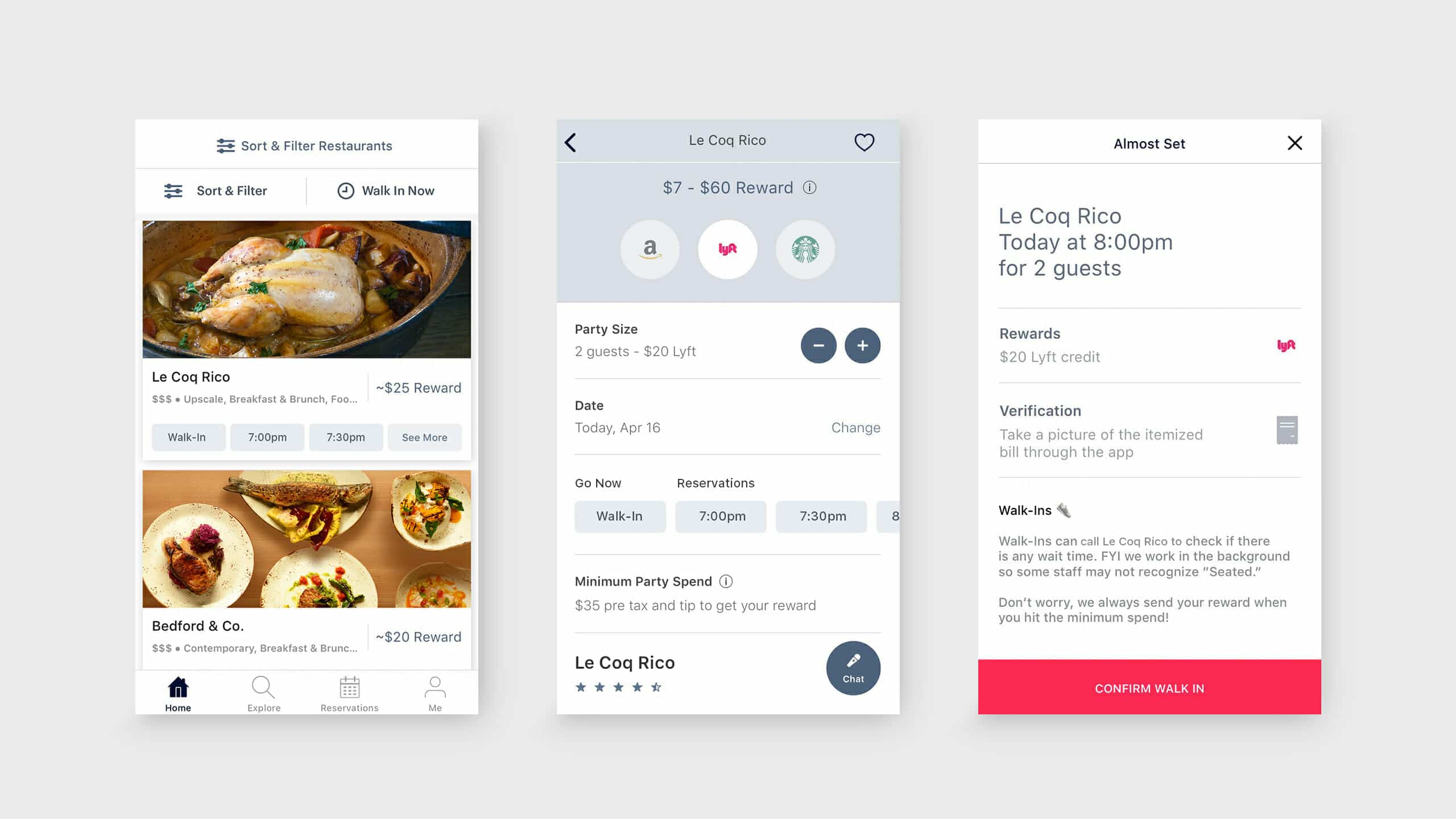 Once you complete the reservation, you will earn an e-gift card valued at $10-50 that you can use at Amazon, Lyft, or Starbucks. Choose the Amazon one, and you can order ingredients for your next meal!
Drinks
I had a major revelation just this week. Some friends were visiting me in New Orleans from New York. We all went to lunch at Commander's Palace which is not a budget dining destination.
But Commander's has a lunch special. Ordering an entrée entitles you to three $0.25 martinis. The five of us ordered plate after plate of food and a couple of desserts. But none of us had drinks beyond the three martinis.
And the total bill for all of us was $184!
I almost fainted, and it wasn't from the martinis. I always drink when I go out for lunch or dinner, usually two glasses of wine. I'm not ordering Chateau Margaux either, just $6-9 glasses. So I never realized just how much not having any drinks, or in this case, having crazy cheap drinks saves on restaurant bills.
Well, now I know! I'm still going to drink when I go out to eat because it adds to the experience, but you better believe I will be searching out more drink specials or places that allow BYOB.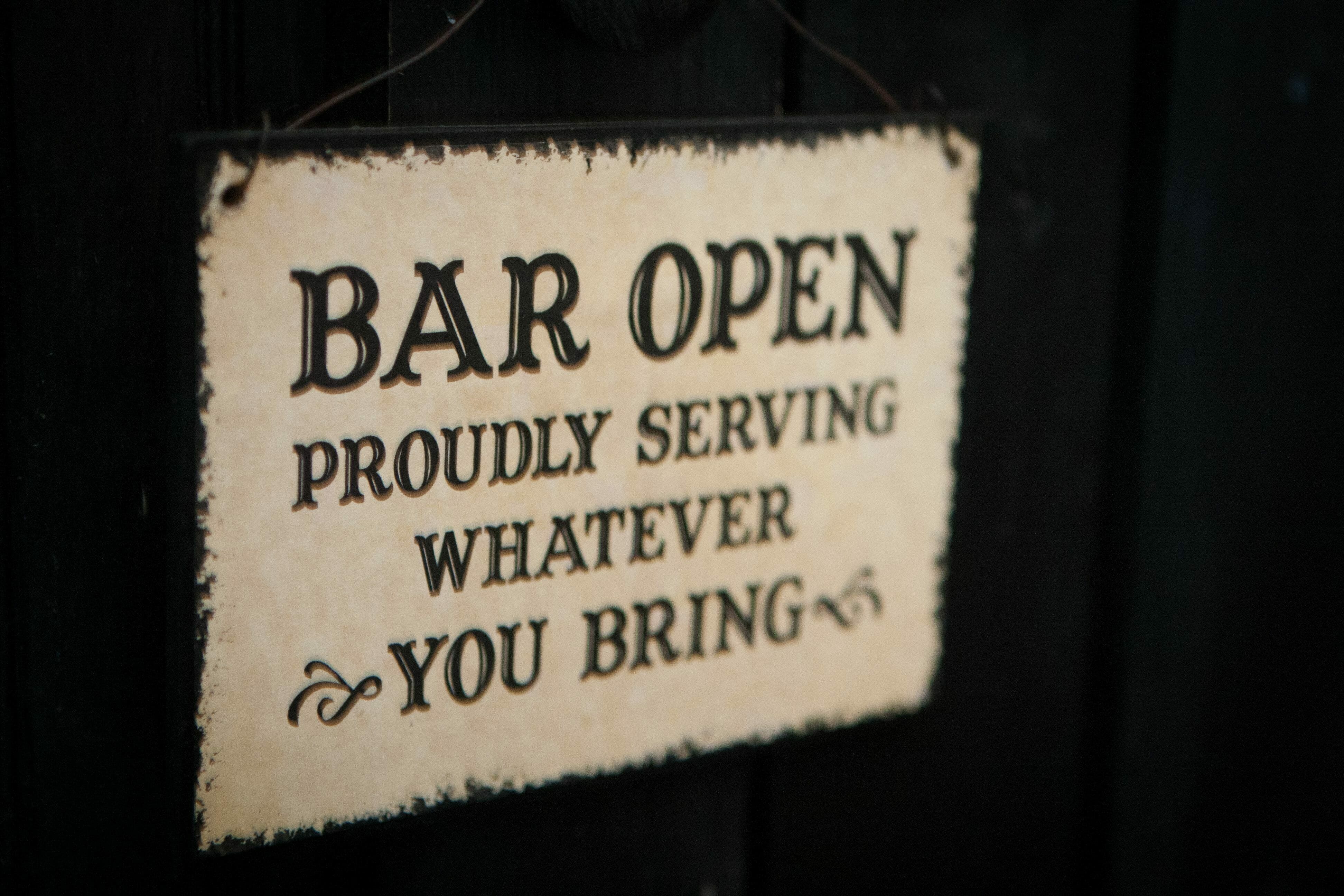 Even if the BYOB places charge a corking fee, it might be cheaper than ordering drinks. Try to find drink specials or BYOB places near you and watch the savings add up.
If it's coffee or sugary drinks you are spending money on; you know the drill.
Make coffee at home, buy a coffee pot for your office, if your office has coffee, but you don't like it, buy coffee you do like and brew it. Doing that is still cheaper than buying it out once or twice a day.
If you drink sodas, don't buy them individually. Buy them in cases which is cheaper and keep them in the fridge at work. Or better yet, drink water!
Your Phone
Turns out you don't need to pay out the nose for a cellphone, it's time to slash your cell bill. Ting will give you affordable service on the main carrier networks, what more could you want? You get the same coverage as the big carriers with a much smaller price tag. The average Ting bill is just $23/phone/month. Damn.
Shopping
Receiving automated refund checks are my favorite past-time. As it turns out, stores owe you money all the time, but they don't pay if you don't ask.
When you join Swagbucks, you can get cash back when you buy online from more than 1,500 retailers including places you probably already shop like Amazon, Target, and Starbucks. You earn points for each dollar you spend and also get special coupons and deals exclusive to their shoppers.
I could give up shopping but I'm not a quitter.
Tweet This
Nearly 80% of Americans shop online and the majority site cost as a more significant reason than convenience. If it's already cheaper to shop online, why not make it even cheaper?
That's what Ebates does, and you'll get $10 just for signing up! You use their portal for your online shopping at more than 2,000 stores like Sephora, Macy's, and Apple.
Ebates members also get special discounts, promo codes, and coupons. You earn cash back with each purchase and will receive it in the form of a check or through PayPal.
When you do have to buy something, consider buying it used. Of course, you don't want to buy things like mattresses or underwear used, but there is nothing wrong with buying used appliances, tools, dishes, books and a million other things you can find at thrift stores and yard sales.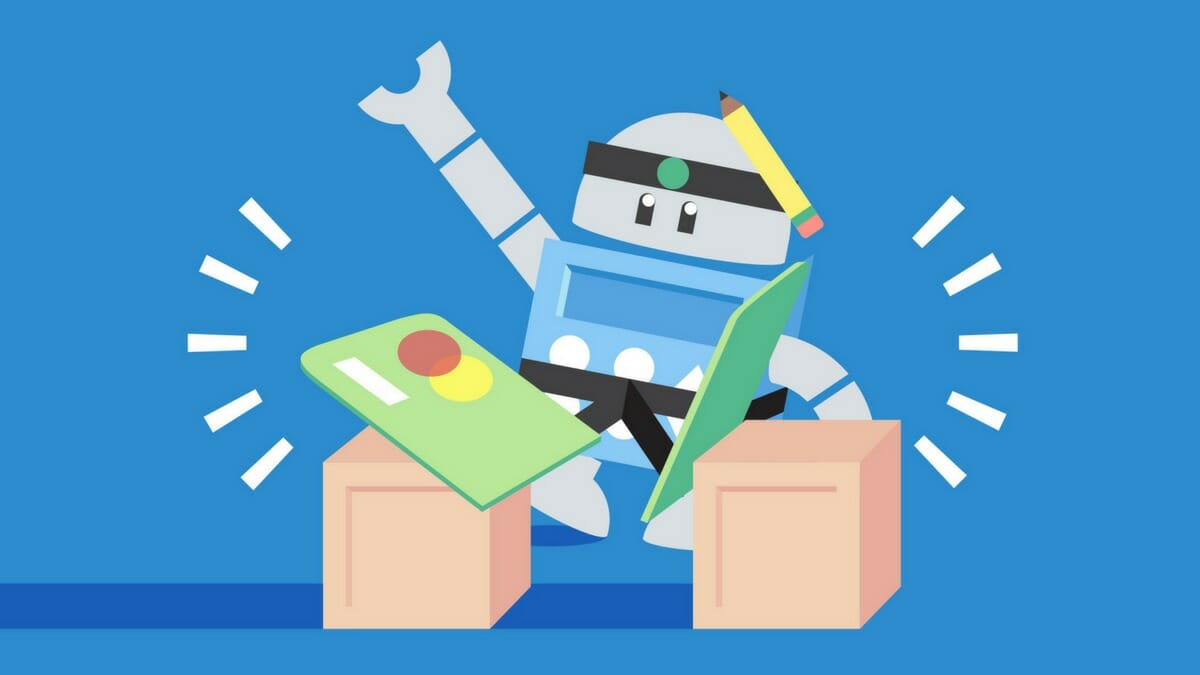 Subscriptions
Trim goes through your credit card and bank statements looking for recurring charges, things like gym memberships and subscription services like Audible, Pandora, or Emma and Chloe. The app will send you a message asking if you want to cancel these services.
If you do, you haven't been to the gym in months; you meant to cancel Emma and Chloe after the introductory period and forgot, Trim does it for you. I love Trim. I used it, and they saved me almost $70 a month.
Services
Whatever you're paying for things like cable, internet, and your cell phone service, you're probably paying more than you should be. But it's such a hassle to comparison shop to say nothing of having to actually call those companies up, spend a lot of time on hold and then try to negotiate a better price.
With Billshark you don't have to do any of that. They handle all of it for you. I used their service, and they saved me a few hundred dollars a year on my cable and internet bill.
Debt
Interest is one of the most expensive things in life so if you want to know how to save money fast, lower the interest rates on your debt.
Student Loan Debt
If you have student loan debt, chances are you could lower your interest rate by refinancing. Earnest can show you new; lower interest rate offers in just a few minutes.

Credit Card Debt
Credit card debt is really putting a crimp in your ability to save money fast because the interest rate is so high, typically in the mid-teens but sometimes going into the 20s.
If your credit score is good enough, you can be approved for a balance transfer card. Look for one with a long 0% APR period. Some cards offer 21 months.
You will transfer the balance from high-interest rate cards to the new card. During the 0% APR period, you are not being charged interest on the balance. When you don't have interest charges piling up, it's faster to get the balance paid off.
Be sure to pay off the balance before the introductory period ends. When you don't, the remainder is charged the new interest rate which could be higher than the rate on the old card.
If your credit score isn't good enough to be approved for a balance transfer card, call up your credit card companies and ask for a lower interest rate. If you get a "No," wait a day or two and try again. You're not going to get the same rep twice.
The company may never agree, but it's worth the two-minute phone call to find out.
Around the House
We have covered a ton of ways you can save money around the house.
It's expensive to run the AC all summer. These are some ways to stay cool without getting a triple-digit electric bill.
You don't need to buy a hundred different expensive, not to mention toxic, products to keep your house clean and smelling nice.
If something in your home stops working, you might be able to fix it yourself rather than calling in an expensive repair person or buying a new one. Is your dishwasher is leaking? Google "leaking dishwasher" and see if you can figure out what the problem is.
If you can, look for a Youtube video that will walk you through how to fix it. It's worth a shot. Somethings will require a professional or need to be replaced, but it's well worth your time to at least attempt to fix it yourself.
Fun Stuff
Saving money doesn't mean you never get to do anything fun. But you do have to be more creative when planning outings. Lots of us fall back on dinner and drinks when we want to socialize which can get expensive.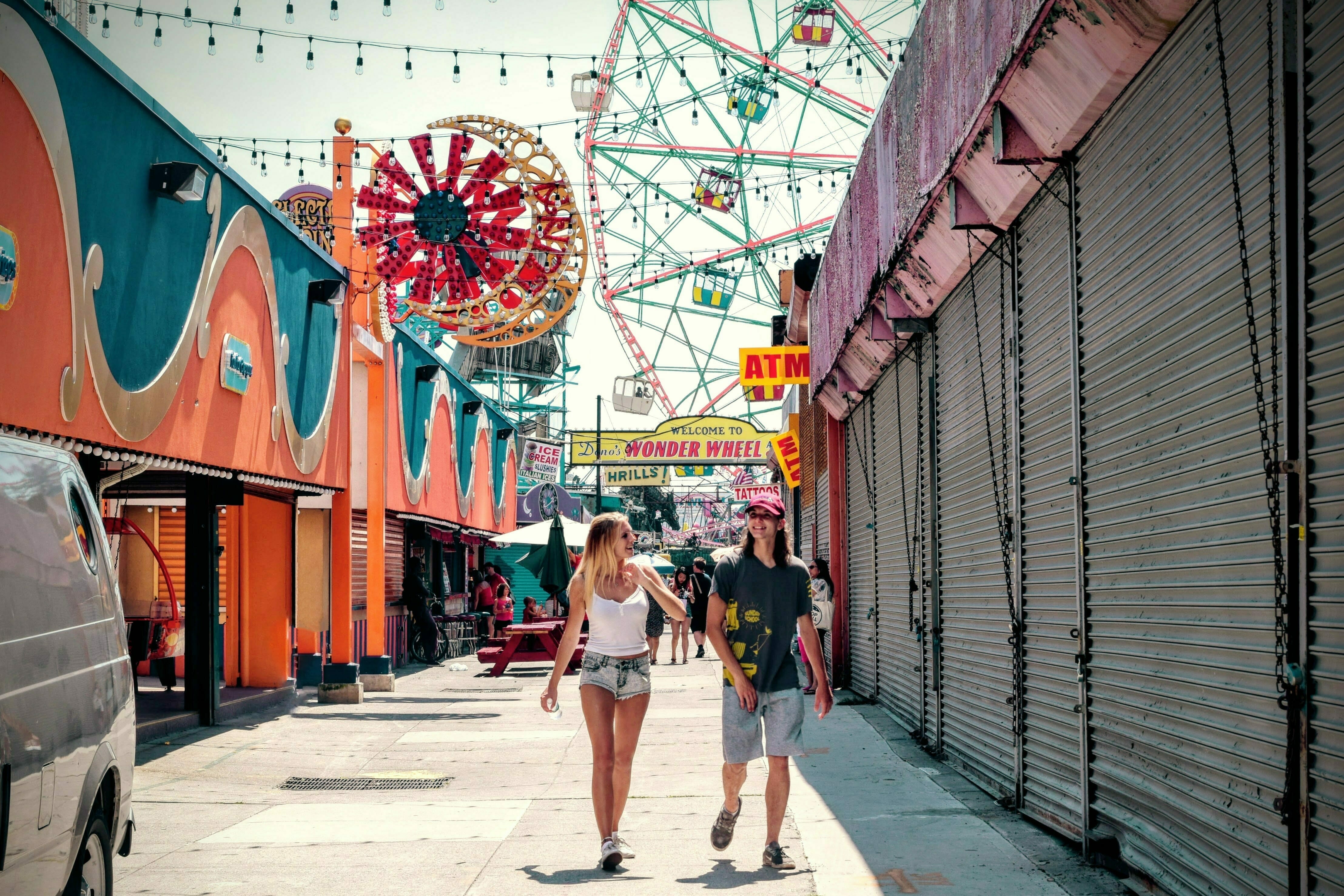 Dates
You don't have to spend a lot of money to woo your significant other. We have you covered with these fun, cheap date ideas. These are all fun things to do with a friend too.
Valentine's Day
Don't let this Hallmark Holiday bust your savings goals. We found a lot of inexpensive ways to celebrate.
Christmas
You probably have a loooong list of people you have to buy presents for. We've found some DIY gifts that you can make yourself inexpensively. And they are cute, not something like macaroni noodles glued to construction paper.
These are things people will actually use and enjoy receiving.
Get a Hobby
Spending money is like eating. Sometimes we do it just to alleviate boredom. Got nothing to do? Why not have a look at Amazon's recommendations for you or head to the mall? We've probably all done that.
But just as eating out of boredom can make you fat, shopping out of boredom can make you broke.
The answer is a hobby, something you enjoy doing and that doesn't cost much to fill your time. Fill out surveys at Survey Junkie which will not only kill time but make you a little money too!
Start a blog about a subject you're interested in. There isn't much start-up cost to do so, it's fun and who knows? Your blog might earn you a few bucks (or more!).
Use Duolingo to learn a new language. Fun, free and productive! Choose a cookbook and vow to cook every recipe in it Julie and Julia style. Find a cause you're interested in and volunteer your time.
Automating Saving
We all have good intentions when it comes to saving money, but we don't always follow through. That's why automating saving is so important; it takes the decision out of your hands. The system is in place to help you save money, so you don't have to think about it. Make it easy on yourself with these ways to automate saving.
Betterment
If you are struggling to save money, you probably aren't investing either. But you need to be. There is no way to make up for lost time when it comes to investing. The more time your money has to grow, the more money you have without doing a thing.
Betterment allows you to set up automatic deposits into your account. Even if you start with $50 a month, it's a start. Go through your budget, see what you can cut, cut it and invest that amount each month automatically.
Acorns
Acorns is an app that automates your saving by investing your spare change. You connect your credit cards, they give you portfolio recommendations, and each time you spend, Acorns rounds up to the nearest dollar and invests that amount for you. Simple!

Digit
To automate your saving with Digit, you connect it to your checking account. This allows Digit to monitor your checking account. Digit analyzes things like when you get paid, upcoming bills, recent spending patterns and your checking account balance.
When it sees money that you aren't using according to your regular habits, it socks that money away by transferring it to your Digit account. The average transfer is $23 every three days. The money is stored in a custodial account that is FDIC insured for up to $250,000.
401k
A 401k is the first introduction to investing for a lot of people, and it can be an excellent way to automate saving money. Your contribution is taken directly from your paycheck before you even see it.
And what you don't see, you can't spend. Do be mindful of the fees in your 401k. You can see just how much they are by using Personal Capital's fee analyzer. Anything over 1% is too much, and it will eat into your savings.
The Right Card
When you choose the right credit card, it can help automate your saving. A cash back card gives you a small percentage back for every dollar you spend. The Blue Cash Everyday Card from American Express is good for groceries. You earn 3% cash back on purchases up to $6,000 each year.
The PenFed Platinum Rewards Visa Signature Card gives you 5% on gas, and the Wells Fargo Cash Back Card gives you 5% back at drugstores for the first six months up to $12,500.
It's Not Easy, But it is Simple
Saving money isn't rocket science. You just need to spend less, simple but not easy. With all of the technology available to us, it's easier than ever. We don't have to clip coupons or call up our cable company and ask for a better deal.
Technology has given us things like Ebates and Billshark, really painless ways to save money fast. And technology has made automating saving money easier than ever before. We don't have to cash our paychecks at the bank and ask the teller to deposit some into our checking account and some into our savings account.
We don't have to have a stockbroker to invest our money for us. Betterment and Acorns let us to it ourselves and inexpensively. If you need to save money fast and automate it, all you have to do is log on.
Need a little more inspiration on how to save that money? Lil Dicky feels you.
Show Notes
ZipCar:  Don't have a car? Don't want a car? Join this awesome car-sharing service.
Groupon & Living Social: Group buying coupon site. Get random stuff for at least half off, like restaurants.
Netflix & Hulu: Online movies and TV shows for just $8 a month each. Ditch cable and get one or both these packages.
Get our best strategies, tools, and support sent straight to your inbox.