Table of Contents
Valentine's Day Ideas That Will Save You Money
You can spend big bucks impressing your special someone on Valentine's Day, or you can use my bootleg methods to save some cash while still getting some. These are Valentine's Day ideas that will save you money.
Maybe you haven't even finished paying off your Christmas shopping yet, and here it is Valentine's Day. It's a Hallmark Holiday for sure, and I've never been much of a Valentine girl, but they're out there.  Valentine boys too maybe.
Here are a few bootleg methods to ensure that not only will you not spend too much money, but more importantly that you don't end up on the couch in the middle of the coldest, crappiest month of the year.
Valentine's Day Ideas for Her
Ladies tend to have set ideas about what they want on Valentine's Day. This is a list of those old standbys but with a with a twist that won't tap you out and a few new ideas too.
Flowers
Flowers, particularly red roses, are the classic Valentine's Day gift. But florists jack up those prices on Valentine's Day. If you want a dozen red roses delivered it will cost about $80. That is from an online florist like 1-800-Flowers. I can hook you up for about $25.
New York City has this beautiful institution known as the bodega. In your town, they might be called the corner store or the convenience store. Bodegas are great. They never close, not during a blizzard, a hurricane, or a zombie uprising. The bodega is always there for you with their loosies, adorable bodega cats, and dodgy over-priced produce.
But the best thing about bodegas is the flowers they sell. You can get all kinds, roses, carnations, seasonal flowers like peonies (my favorite) and lilacs. But the best deal is on the roses. You can get two dozen for $10! Now, you can't just buy them the day of. That will only make you look like a cheap jerk who bought your bae cheap ass bodega roses for Valentine's Day.
Even the bodegas jack up the prices on the actual holiday anyway. So do this: buy the flowers the day before and put them in the fridge in your office, so they stay fresh. Buy a cheap vase from the dollar store.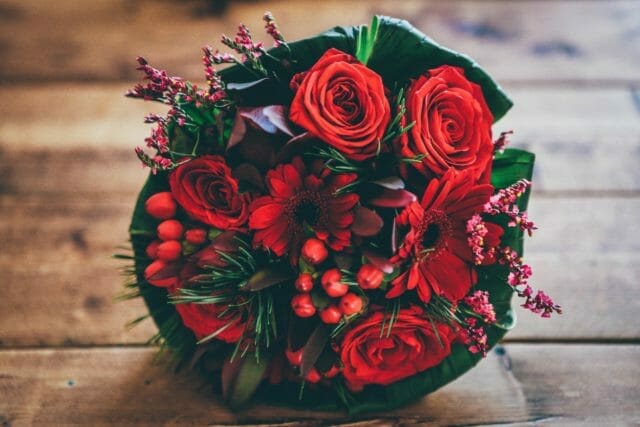 On Valentine's Day, put the flowers in the vase and call a messenger service. For about $15 they will deliver the flowers to your significant others home or office.
You just saved at least $50 and more importantly, made your sweetie happy. I will warn you that bodega roses don't smell like roses. They don't smell at all really. They must be like seconds or something, and that's why they're so cheap. So if you think this will be an issue, you'll need to spend a few more bucks on rose perfume to spritz on the non-smelling bodega roses.
If you aren't lucky enough to live in a place with bodegas, you can find cheap (but not bodega cheap) flowers at many grocery stores. But the same rule still applies, don't wait until Valentine's Day to buy them or they are super expensive.
Stay Home
One of the fun things about going out for a special occasion is the chance to dress up. I love wearing heels and dresses, but February is arguably the worst month of the year weather-wise.
It's either going to snow, is snowing or has just snowed which means heels are a dangerous choice.
At the very least it's cold which makes wearing a dress uncomfortable even if the terrain is clear enough for heels. I do it but freeze my ass off. Beauty knows no pain.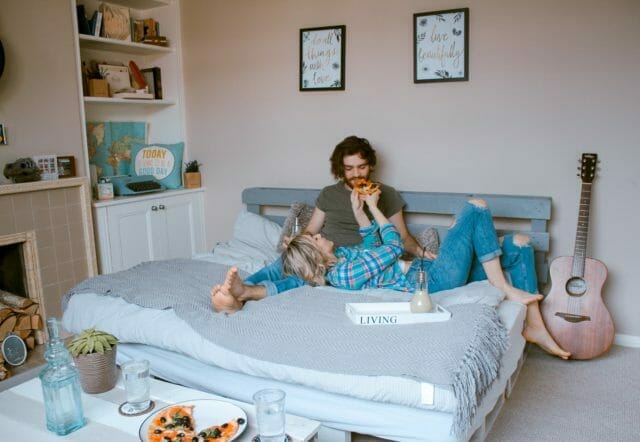 But if you and your date decided to stay in, you can get as dressed up or even as undressed as you like! You can make or order in all those things purported to be aphrodisiacs, raw oysters (this one works on me), chocolate dipped strawberries, caviar, figs.
And when your aphrodisiacs kick you, you'll be close to the bed, kitchen counter, shower, wherever you plan to get your Valentine freak on.
Prosecco Not Champagne
Let's face it; you're no connoisseur when it comes to Champagne. I'll include myself in that. I have it when you probably have it, on New Year's Eve. I'm a red wine drinker. I do like the way Champagne bubbles tickle the roof of my mouth though.
Prosecco is Italian sparkling wine so it has the same bubbles that Champagne has, but it is much cheaper. You can get a nice bottle of Prosecco for less than $20. There are even pink varieties that are fun and festive for Valentine's Day. Maybe drop a few offseason Driscoll raspberries in each flute to be extra fancy.
Chocolate
Okay, if you have zero imagination or just have a date that loves the stuff, you can buy chocolate for your gift. But don't buy those tacky ass polyester covered heart-shaped boxes of chocolate. Your date is (probably) not a cheap hooker. Don't buy a box of Whitman's Samplers either because your date is also (probably) not an octogenarian.
All you need is love. But a little chocolate now and then doesn't hurt.
Tweet This
I don't have a sweet tooth, so I don't have reliable advice on chocolate. I have had Vosges which is always on the list of best chocolates. The owner was an acquaintance and used to bring her wares to the office I worked in.
I liked their stuff because they make weird flavors. It is crazy expensive though. This is one of those qualities over quantity situations so if you're going to go the chocolate route, get something small and excellent rather than big and sub-par.
A Little Jar
This gift costs almost nothing. Buy a big Mason Jar, or use one you already have. Get some of these little lights to put inside. If you're really on a budget, you can skip the step, but it does make the jar look pretty.
Write 100 little things you are grateful to her for, love about her, and admire her for on colorful, individual Post It notes. Every time she needs a little pick me up, she can read one of the little notes. This might seem like a small gesture but showing appreciate has been shown to be:
"Consistently associated with greater happiness. Gratitude helps people feel more positive emotions, relish good experiences, improve their health, deal with adversity, and build strong relationships."
A Trip Down Memory Lane
The first few dates the two of you went on were probably to inexpensive places. You don't want to drop a lot of coin on someone you don't know well and aren't sure about yet.
On Valentine's Day, take her on a trip down memory lane by visiting a few of those places where the two of you first started to fall in love.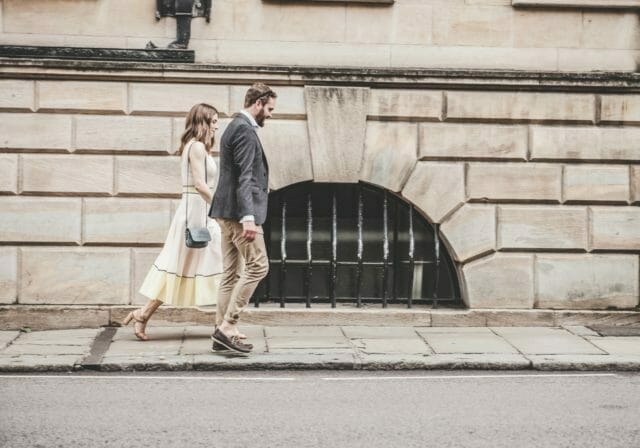 Show Up At Her Work
Women love showing off how much their man loves them and does for them. That's why some women want a great big engagement ring, to make her friends jealous.
If you want to make her co-workers swoon with envy, show up at your girl's place of work on Valentine's Day with flowers and balloons.
Valentines Day Ideas For Him
I'm going to go out on a limb and say most guys don't give a shit about getting anything for Valentine's Day. But everyone like a little surprise, a little romance. So we didn't want to leave the men out. Ladies, here are some Valentine's Day ideas for him
Lunch Not Dinner
Going out to lunch at a pricey restaurant is almost always cheaper than going for dinner. It's the same food and the same service but can be half the price. A Valentine's lunch is also a pleasant surprise and a nice break in the day.
With the money you save, you can go to one of those by-the-hour hotels for a little afternoon romance. And there is something kind of hot about the contrast between a fancy restaurant and a sleazy hotel n'est-ce pas?
The Day Before
There are a few reasons going out for dinner on Valentine's Day isn't always a great experience. Most places are crowded which means they will be loud and the service slower than usual.
Many restaurants will offer a prix fixe menu so you will have less choice than you otherwise would and some inflate the prices for Valentine's Day.
If you go out the night before, you will have a better overall experience. But the best reason to go on February 13th is for the people watching. This is the day those who have a hot piece on the side celebrate since the actual holiday is reserved for the legit partner. So you might catch your boss with someone he or she should not be with. That corner office just became yours!
Meal Delivery
If you're trying to get your man to eat better or improve his skills in the kitchen, a meal delivery service is an excellent way to do either. Companies like Hello Fresh and Plated let you choose from a few different meals, and the pre-portioned ingredients are delivered right to your door.
The meals are healthy and come with detailed instructions including step by step pictures. It's a fun way to spend an evening together; it saves the hassle of meal planning and trips to the grocery.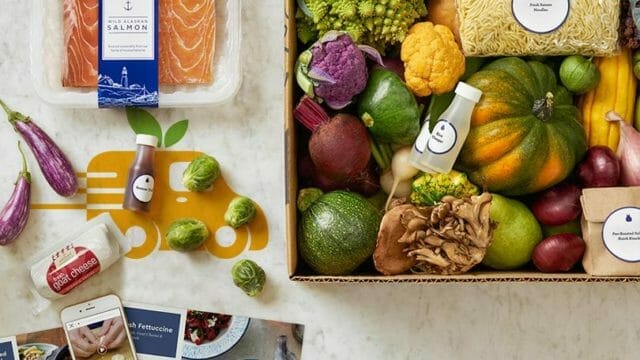 Meal delivery services also cut down on food waste because you get precisely enough to prepare each meal.
All of these services offer a few free meals or significant discounts on your first order so you can experiment and find the one you like best without spending a lot of money or making a commitment.
Let Him Go Out With Chad
Most boyfriends have that one friend we hate and his name is usually Chad.  Effing Chad. Chad is loud, rude, he drinks all your beer, eats all your food, pukes at every party.
But your man and Chad have known each other since high school, and while you have every right to ban him from your home, you have no right to ban them from seeing each other.
You probably still gripe whenever they get together though. As his Valentine's Day gift, give your man a free pass to go out with Chad (not on Valentine's Day of course) without the running commentary from you. Not at your place though. The ban still stands.
Drop Your Mixtape
If you are of a certain age, you held up a tape recorder to the radio, and when your favorite songs came on, you hit record. This is the ancient, first iteration of the mixtape. Back in the day, it was the preferred wooing method of middle and high schoolers.
The power of the mixtape still stands, but today we have more sophisticated means of making them. Now making a mixtape means curating a playlist on Spotify.
You can either make a mixtape of his favorite songs or a getting' it on playlist which MUST include at least one Marvin Gaye song and Je t'aime Moi Non Plus by Serge Gainsbourg and Jane Birkin.
Make His Favorite Dinner
I don't mean the steak and caviar favorite kind of dinner; I mean whatever kind of comfort food he grew up eating but is not healthy enough to eat regularly as an adult. If he is Midwestern, this is probably some kind of casserole made with cream of X soup.
If he's from the south, it's probably barbecue and cornbread. For the East Coasters baconeggandcheeseonaroll (trust me, it's one word) and chopped cheese, buttery lobster rolls, and crab cakes.
In the West, some kind of Mexican with lots of melty cheese or chili. West Coasters want fish tacos and authentic Mexican.
If it wouldn't kill me, I would eat Midwestern casserole like tuna noodle casserole and tamale pie for three-quarters of my meals. Your man will appreciate this culinary delights too.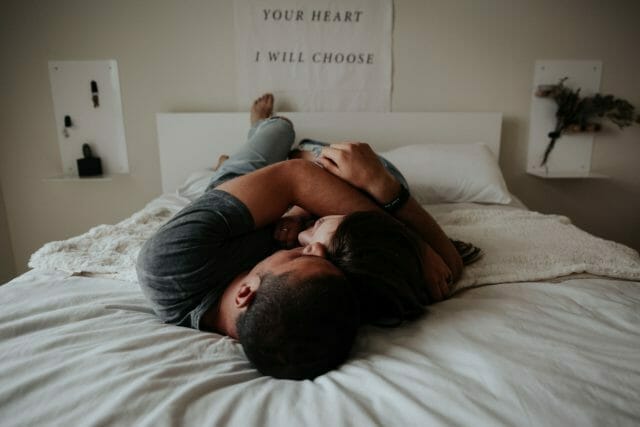 Be Naughty
Doing something bad with a partner heightens the experience, the thrill of getting caught is erotic to some people. This Valentine's Day, do something a little naughty together.
Go skinny dipping (not everyone reading this lives in a cold climate), crash a wedding, or go urban exploring in an abandoned, boarded up a location like an old hospital (check out other urban explorer videos on Youtube to see if there are any real hazards at the location you choose.
If so, choose a less risky activity. You're looking for a bit of excitement, not a trip to the ER or pokey).
Be Daring
This is similar to the "be naughty" suggestion. Doing something daring with your partner gets the adrenaline flowing, and that is sexy when it's a shared experience. Choose something like jumping out of an airplane, rock climbing, or bungee jumping.
These things can be expensive so check out Groupon. I looed, and they do offer these kinds of activities.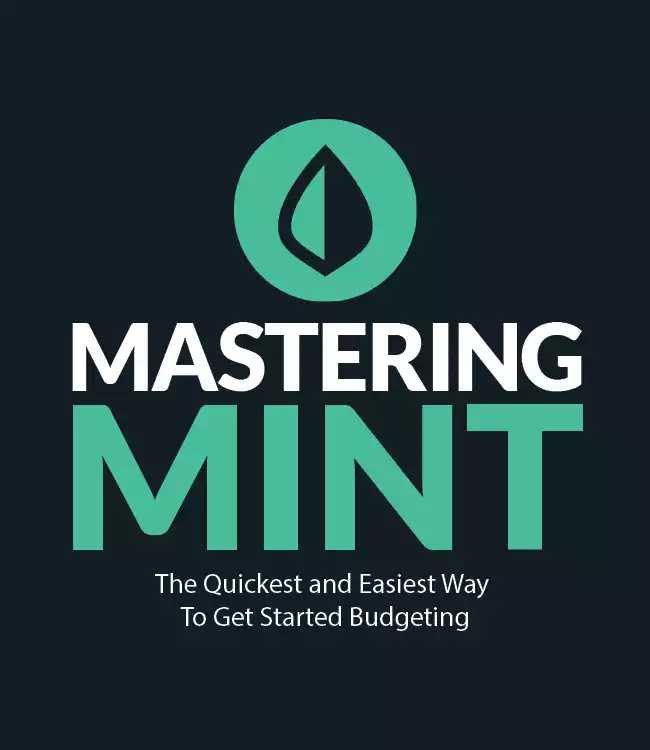 Boot Leg Valentine's Day Ideas
So there you have it! The bootleg guide to having a great Valentine's Day. I hope some of you take this advice over going to see Fifty Shades of Grey. Feel free to recycle these suggestions in October when Sweetest Day comes around.
Get our best strategies, tools, and support sent straight to your inbox.