Do you have lots of opinions? You can get paid for sharing them at Survey Junkie. But is it worth it? Find out in our Survey Junkie review.
Survey Junkie is an online community and survey company that provides feedback to market research companies. That input is then used to improve products and services sold to consumers.
You can think of Survey Junkie as a sort of online focus group. The company was launched in 2005 and has more than 3 million Survey Junkie members.
Signing Up For Survey Junkie
It's easy to join Survey Junkie and get started. You must be at least 18 years old and reside in the US, Canada, the UK, or Australia.
You provide your email and some demographic information including some information about your consuming habits that will enable Survey Monkey to match you to the surveys where your opinions are most useful.
Some demographics are more valuable than others and will have access to more and more lucrative surveys. You aren't required to provide a telephone number, so no annoying sales call to worry about.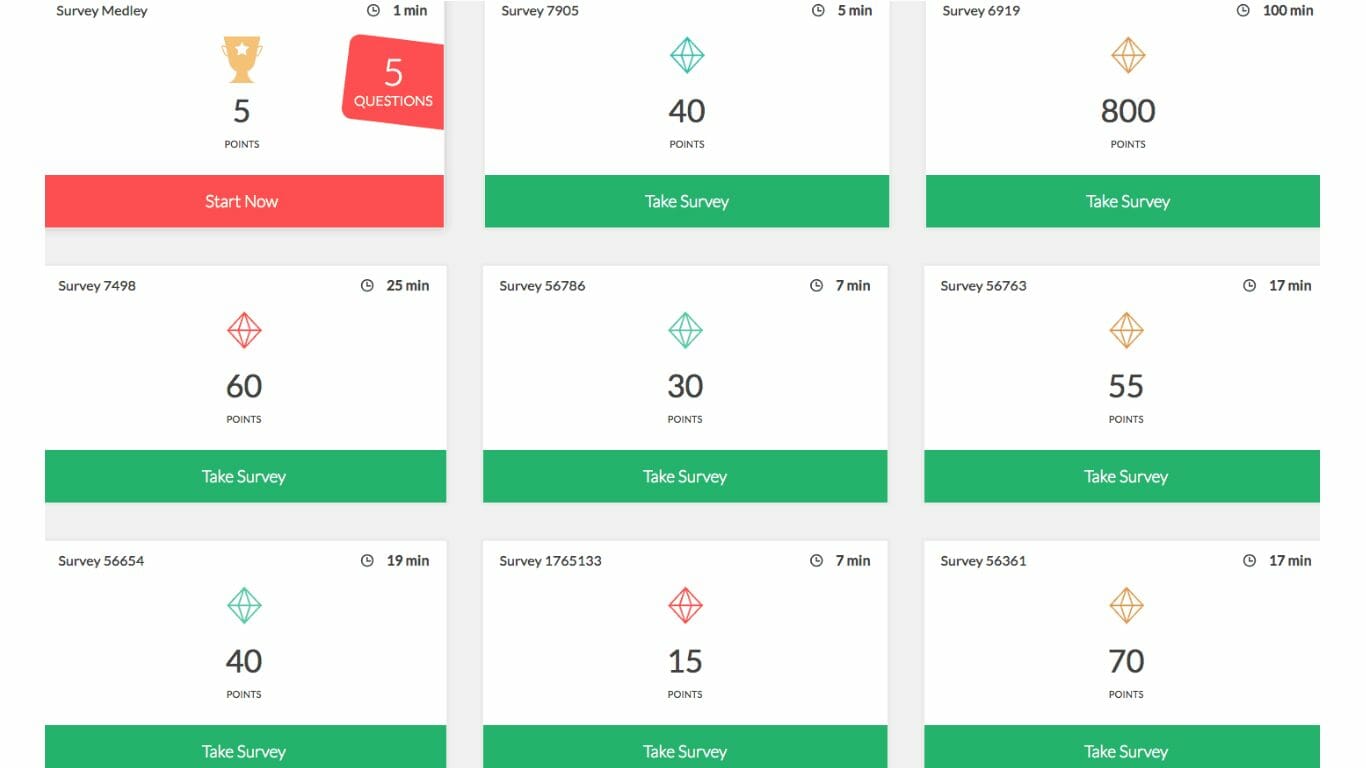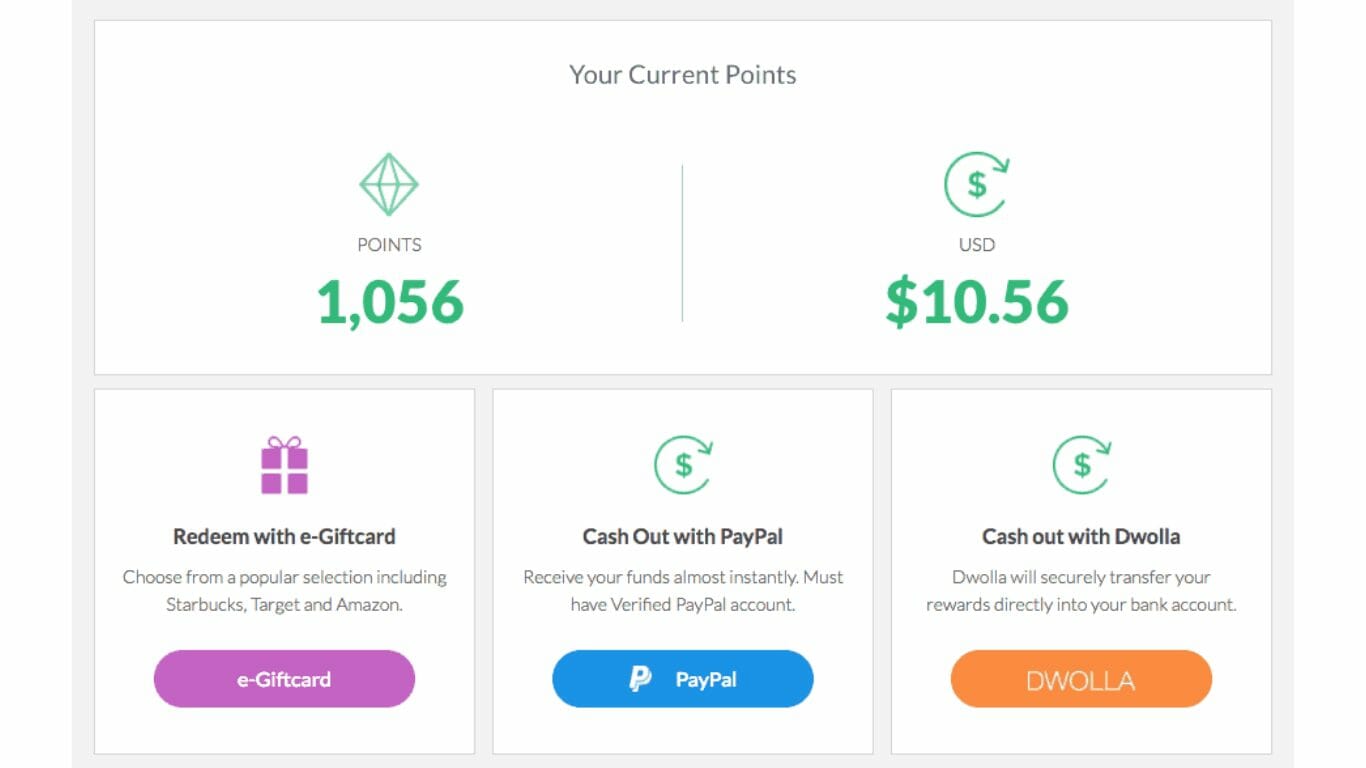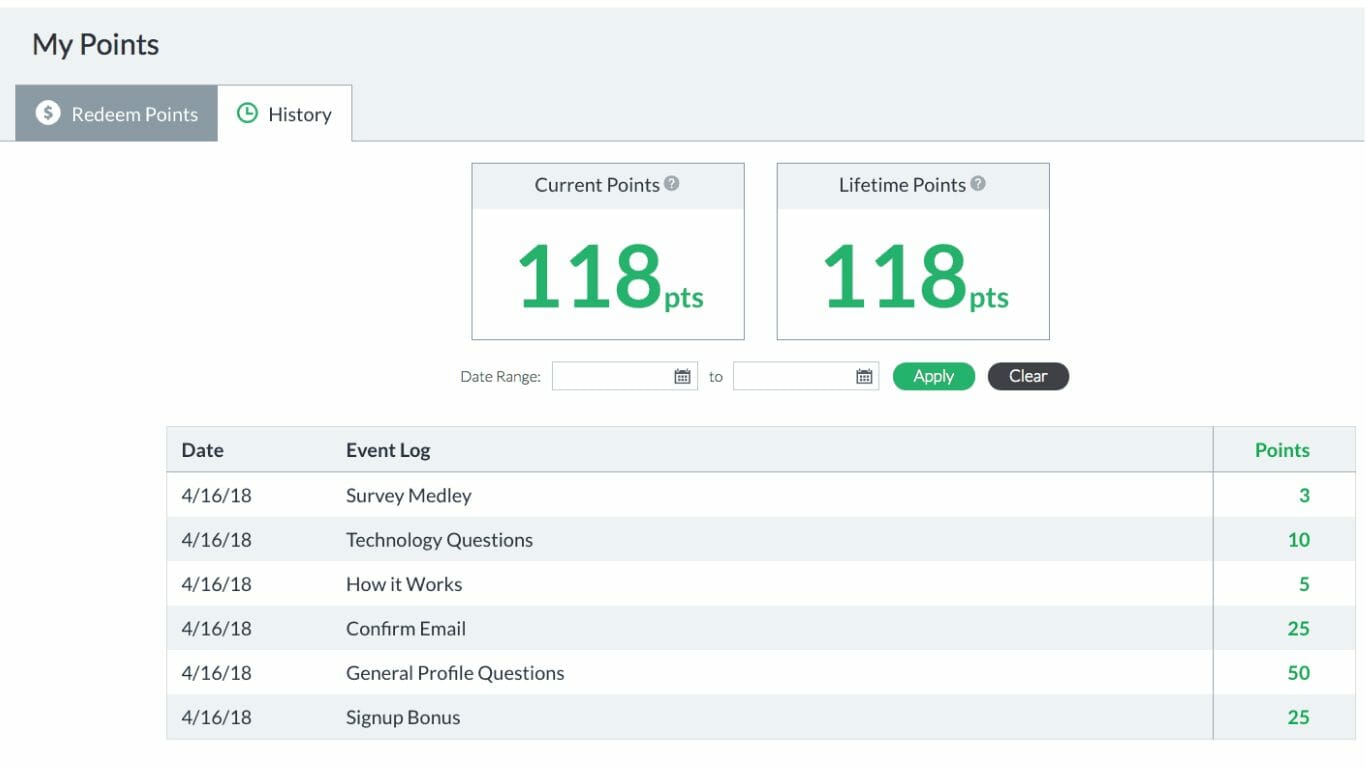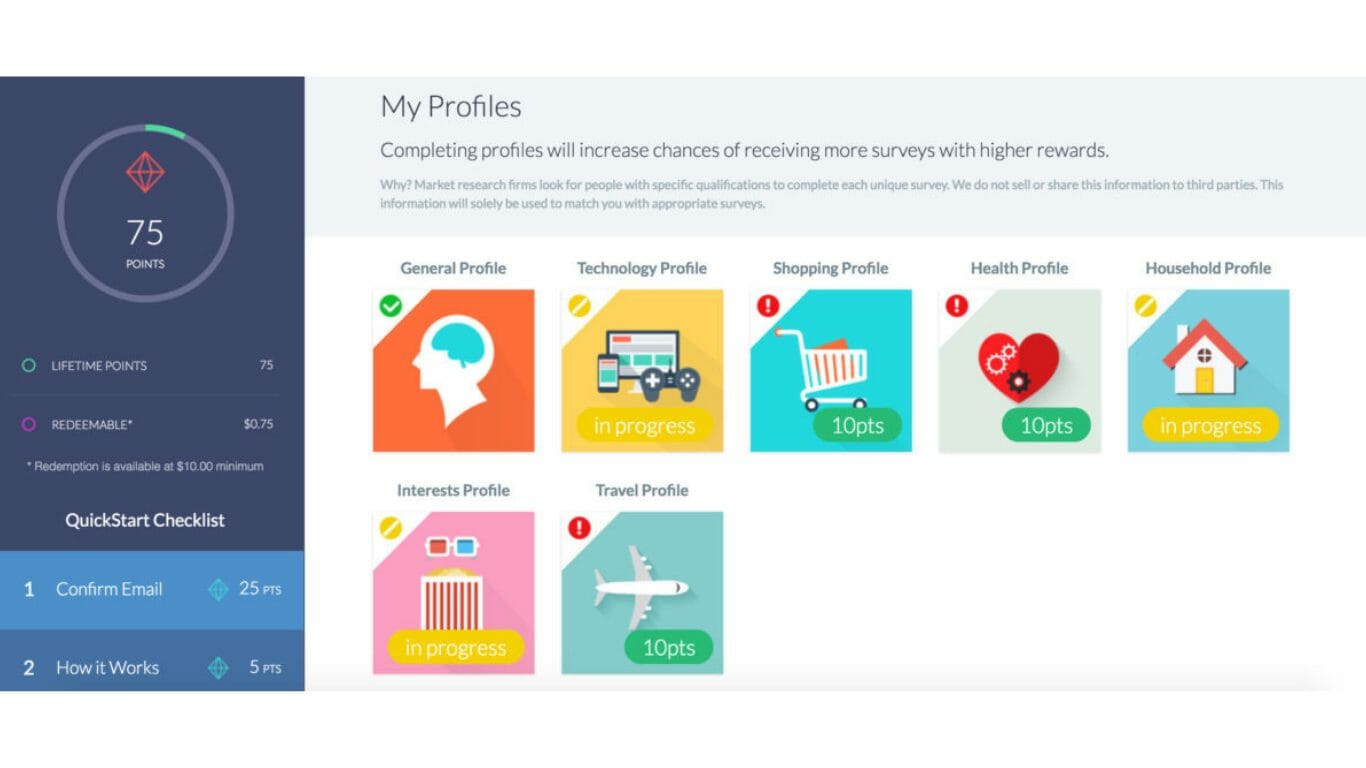 Make sure your personal information is accurate. The surveys you get are based on that information.
If the answers you provide to the survey questions don't align with your profile information or you answer similar questions differently, the site may notice and either stop sending you surveys or suspend you from participating.
Also, be sure to fill out the profile completely. This will ensure you get more survey opportunities because the site has more complete demographic information for you.
The questions are the usual; age, level of education, household income, there is a whole section on what if any medical ailments you suffer from.
While the site claims that there is no way to trace your personal information back to you, not everyone will feel comfortable sharing their medical history online.
You'll get a confirmation link in your e-mail, and once you click it, you can get started. You earn 25 points just for signing up.
If you fill out your profile, you'll get an additional 50 points, so you've made .75 in only a minute or two.
How To Earn Points
Survey Junkie runs on a point system. You earn points for answering surveys; one point is equivalent to one cent.
Most surveys are worth between 100-200 points and take between 5-20 minutes to complete.
Sometimes you can find surveys worth as many as 1000 points which would be worth $10, but most of the time you'll be earning $1-3 per survey.
They add more survey daily and if you run out, take a break and come back later. You'll often find that new ones have been added within the last couple of hours.
You can see how long a survey takes to complete surveys and how many points it's worth but not what it's about.
None of the surveys require you to sign up to another site or to purchase products.
The surveys are easy to complete, and most of the answers are opinion based.
It's fun to answer them because the surveys you're eligible for have been selected based on your preferences and interests.
Survey Junkie prefers users to take just a few surveys a day, trying to do too many means you're rushing through and not giving thoughtful feedback.
While you can take as many surveys as are available, not all of them earn the same amount of points. Spend your time participating in the surveys that can make the most points.
Most of the surveys start with a few demographic questions; age, gender, zip code, date of birth.
Then there are a few questions that seem to be used to determine that you're in fact an actual human answering the questions rather than some bot designed by someone to answer survey questions.
Things like what is 3+6 or check off the animals found on a farm.
Survey Junkie
Want to get paid for your opinion? Survey Junkie lets you share yours to help brands deliver better products and services. After creating your profile, they'll start matching you to online surveys you can take anywhere.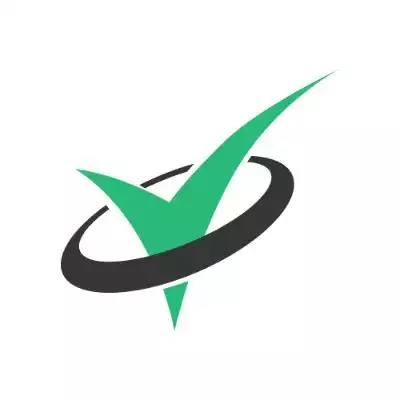 Our Experience
The first survey I tried was closed already. The second was filled up, but I got two points anyway. The third, I got about eight questions in but my answers didn't qualify me to participate.
I still got three points. Maybe I didn't qualify because one of the questions (truly) was whether or not I own a crab pot.
I live in New Orleans where lots of people do indeed own crab pots but I'm a filthy Yankee transplant, and I do not.
I did some surveys focused on service providers like cell phone, internet, cable, and WiFi.providers. Another for 20 points about which celebrity story was more interesting to me.
I have no interest in any celebrity story, but it only took me about five minutes to answer so I didn't mind completing it and I liked ranking anything Kardashian related at the bottom where they belong, ha!
I enjoyed doing a more lengthy survey on vacation preferences.
What are you looking for in a hotel, do you like to do organized tours or make your plans, do you like to do touristy things or more off the beaten path things?
Those kinds of questions are fun to answer.
For me, the best use of my time was to spend an hour or so taking five or six surveys a day.
Too few and you won't be sent the better surveys because you're not active enough. Too many and you're not earning enough points to make it worth your while.
Points don't expire as long as you keep your account active by doing at least one survey every twelve months and the points you earn are added to your account immediately, there is no processing period.
How to Redeem Your Money
The points you earn will turn into extra cash or gift cards. There is a minimum of $10 to cash out, but since most online surveys are worth between 100-200 points, it doesn't take long to reach that threshold.
If you want cash, you'll need a PayPal account. Not a Paypal member? You can turn your points into e-gift cards, but the gift card option is only available in the US.
If you want to redeem for cash, you must cash-out all of your points at once. If you want to redeem part in cash and part in gift cards, redeem for the gift card first and then the remainder of the cash.
Gift cards can be redeemed in $5 increments, starting at $10. There is no fee to use the gift cards, and they don't have an expiration date.
When you're ready to redeem points, click "My Points" on the navigation bar's drop-down menu or "Current Points" on your dashboard.
Choose the payment method, PayPal or gift card, and enter the e-mail address where you want the payment sent.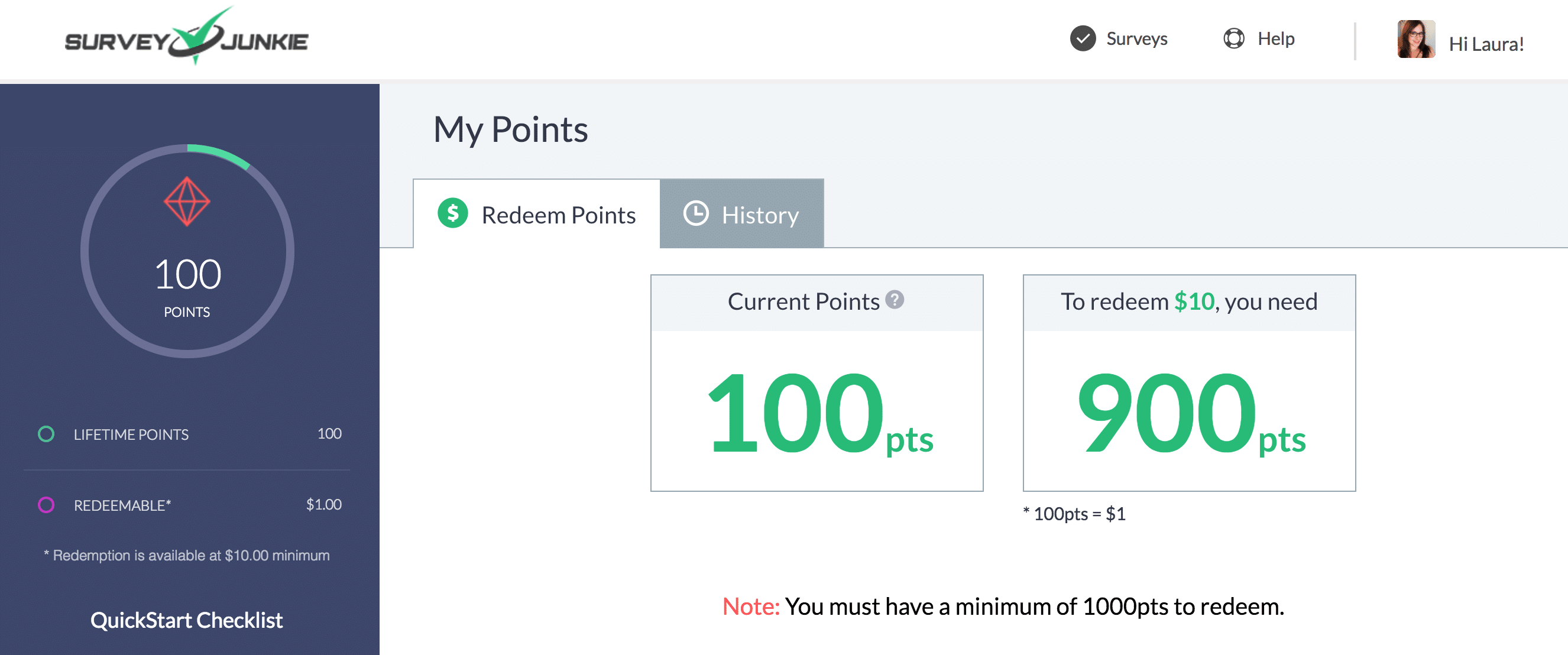 Verify the information and click "Yes" to redeem. A "Congratulations" notice will pop up which confirms that your reward was sent to your PayPal account or the gift card to your e-mail address.
If you are a US citizen who earns $600 or more with Survey Junkie in a calendar year, you will need to fill out a W-9 so the company can issue you a 1099 form.
If you run into a problem, there is a help center that will answer any questions you have. I asked a question and had a reply within just a few hours.
Is Survey Junkie Legit?
Is Survey Junkie a scam? No, it is certainly not a scam; you really can make a little passive income and earn real money online by filling out surveys.
There are other survey sites out there but Survey Junkie is clean and easy to navigate. Earning and redeeming points is easy and straightforward.
There is a kind of "sweet spot" you want to hit when using Survey Junkie to make extra money. Take too few surveys, and they won't send you the more lucrative ones.
Do too many, and you are not making enough money to justify the amount of time you're spending answering surveys, and the site might flag you as someone not providing accurate feedback.
The sweet spot is to take about half a dozen surveys a day and to spend about an hour doing so. By doing that, you can make $5-12 an hour every day.
If first few days you aren't hitting that mark, don't be discouraged. If you're consistent, the site will start sending you more and more valuable online surveys.
You will not get rich taking surveys. You're not going to achieve financial independence doing this, but the site doesn't claim that it can make you a millionaire.
Survey Junkie is an excellent way to get your input into the marketplace and make a few bucks in your spare time. We say, add to your list of side hustles.
Get our best strategies, tools, and support sent straight to your inbox.