Table of Contents
6 Ways to Make Real Money With Passive Real Estate Investing
Many people believe that all real estate investors are high net worth individuals and real estate investing aren't available to "regular" people. But real estate investing has a place in every investment portfolio, even beginners.
If you want to make money through passive real estate investing, it takes less money and less time than you might imagine. We have ways to get into real estate investing, no matter how much or how little time and money you have.
Why You Should Invest in Real Estate
One of the most important aspects of becoming a successful investor is to diversify your investment portfolio. Not putting all of your eggs in one basket insulates you from risk. Real estate investing helps to diversify your portfolio, but it's far from the only reason that every portfolio needs some real estate.
Provides passive income stream and cash flow during retirement.
A hedge against inflation. As inflation rises, so does the rent.
The real estate market doesn't have daily fluctuations.
Appreciates as a long-term investment.
Excellent tax benefits and deductions.
Ready to get started? There are a few ways to get started real estate investing with little experience or money. Whether you have tens of thousands of dollars or just a spare bedroom, there are ways to get into be come a passive real estate investor.
1. Invest in a REIT
REITs are similar to mutual funds and trade on the major market exchanges. This type of investment allows individual investors to pool their money and own real estate that they wouldn't be able to afford on their own.
REITs are real estate investment funds that a company that owns and usually operates income-producing real estate properties. REITs own different types of commercial property, including apartment buildings, office buildings, warehouses shopping centers, hotels, and hospitals.
If you have $500, you can invest in the Fundrise Starter Portfolio.
Essentially, it's investing in real estate without all of the hassles of becoming a landlord.
Fundrise is an online platform where you can invest in REITs. Some online real estate investing platforms are only available to accredited investors, but investors at Fundrise pool their money to make the investments. Sort of like real estate crowdfunding for real estate investments!
For $1,000, you can invest in the Fundrise Income eREIT or the Fundrise Growth eREIT. Much like Betterment, you can start investing with Fundrise after answering a few questions that will help determine which investments are best for you.
Fundrise fees are very low. There is an asset management fee of 0.85% and an advisory fee of 0.15%. If you are only investingin the stock market, this is a really great way to up your investment strategy. You can read our comprehensive Fundrise review here.
2. Hands-off Rental Property
Owning rental property is LMM's favorite form of passive income. A lot of people may be interested in buying and renting out an investment property but put off by the thought of becoming a landlord.
But you don't have to know how to repair a broken toilet or even change a light bulb to generate rental income.
If you want to own property but want to be a hands-off landlord, turnkey rental property is the answer. Roofstock offers everything a hands-off landlord is looking for.
Roofstock offers vetted single-family homes that already have tenants in place and due diligence ready for you to dig into. They offer affiliated property management companies that can take care of the property for you.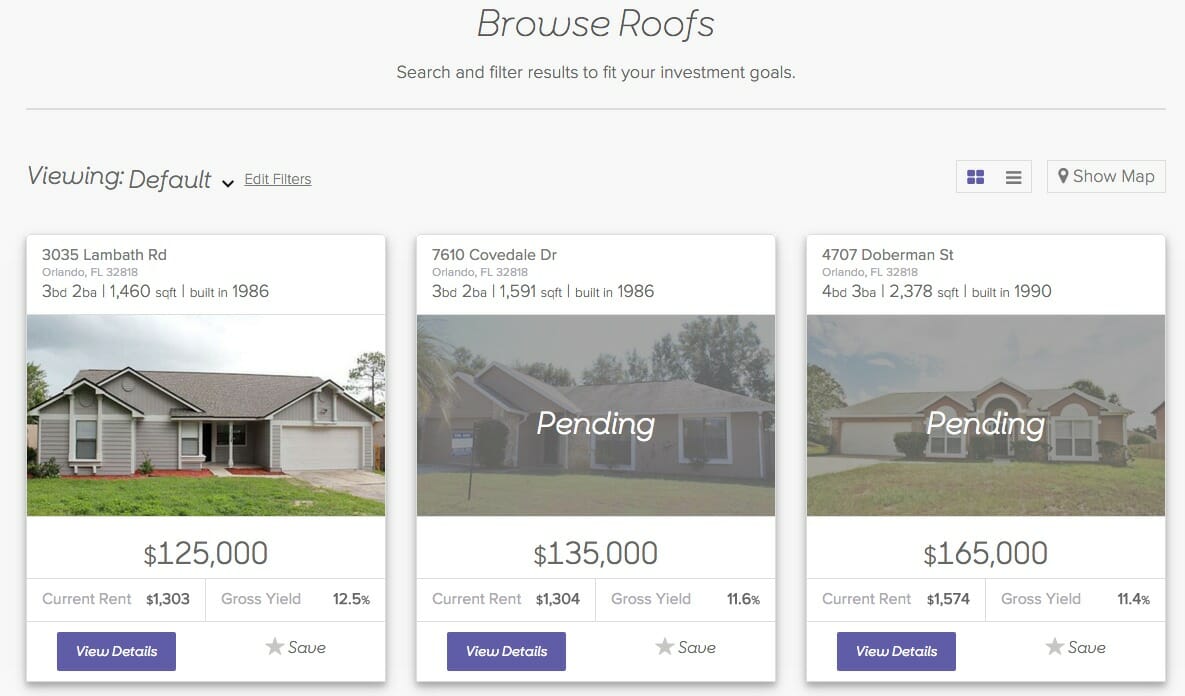 This is great for those who are interested in owning rental properties but live in an area where they can't afford to buy locally. With a property management company handling things, you can buy anywhere regardless of where you live
That means your investment property will provide a steady flow of passive income from Day One. You can take over the management of the property yourself, but what if you're not near enough to the property you buy to do so?
Andrew detailed his experience of owning three rental properties (two bought through Roofstock).
3. Peer To Peer Platform
If you know the term peer to peer, you probably associate it with loans. If you need a loan, you can get it from peer to peer lenders like Prosper. And if you want to make money by providing those loans, you can do it through those sites.
But peer to peer sites are branching out into real estate investing. This model, too, is based in crowdfunding, groups of investors pool their money via an online platform to invest in real estate.
These investments are similar to REITs, but unlike a REIT, you get to choose the deals you invest in. And you can diversify by investing small amounts of money across several different investment opportunities.
PeerStreet is a commercial loan marketplace to invest in real estate loans. You can invest in this asset class for just $1,000. You're investing in commercial real estate mortgages, and the loans vary in length, type, and location of properties, loan-to-value, and maturity. One of the conventional loan types is for short-term loans for properties that are going to be flipped.
You can open a PeerStreet account as a general investment account for a self-directed Traditional or Roth IRA so if you're thinking about both opening an IRA retirement account and adding some real estate to your portfolio; this is ideal.
Unfortunately, even though the minimum to invest is only $1,000, you do have to be an accredited investor to open an account with PeerStreet.
4. Real Estate ETFs
We explained what real estate investment trusts are and if you're an LMM listener or reader, you probably know what an ETF is. A REIT ETF is a fund made up entirely of REIT stocks. If you're wary of real estate investing but want to dip a toe, REIT ETFs are a good investment.
These investments allow you to invest in a wide range of properties with a single investment. ETFs are bought and sold just like stocks. ETFs typically charge low fees, especially compared to mutual funds.
Vanguard offers a REIT ETF, Vanguard Real Estate ETF (VNQ). Some holdings include Equinox Inc, Public Storage, Equity Residential, and American Tower Corp.
5. Real Estate Mutual Funds
Mutual funds are not that different from ETFs. The main differences are that mutual funds trade at the end of the day and ETFs trade intra-day (although that doesn't matter to you because you're buying either as a long-term investment!) and ETFs usually have lower fees. This does matter because investing fees can take a considerable chunk out of your retirement account over time.
Real estate mutual funds give investors the same advantages that any mutual fund offers, diversification, professional management (not always an advantage), and liquidity.
Fidelity offers a real estate mutual fund, Fidelity Real Estate Investment Portfolio (FRESX).
6. Airbnb
Okay, admittedly using Airbnb to make money doesn't exactly fit the definition of real estate investing but it is a great way to make money as a side hustle or even full time. We did an entire episode and show notes on this topic which we encourage you to listen to and read. It was a great interview, and you can get all of the details there.
Briefly, there are three ways to make money using Airbnb:
Rent Your Place: You can rent out an extra bedroom, your whole primary home, or your second (or third or fourth, etc.) home.
Master Leasing: Rent out and furnish an apartment and rent it out on Airbnb. You'll either need to do this on the down low or find an agreeable landlord.
Manage Airbnbs: Plenty of owners want the income that renting out a place on Airbnb provides but either they don't want to be bothered with the logistics, or they live too far away to be able to do so. These owners hire what Airbnb calls co-hosts, basically property managers to handle the bookings and everything else involved in the process.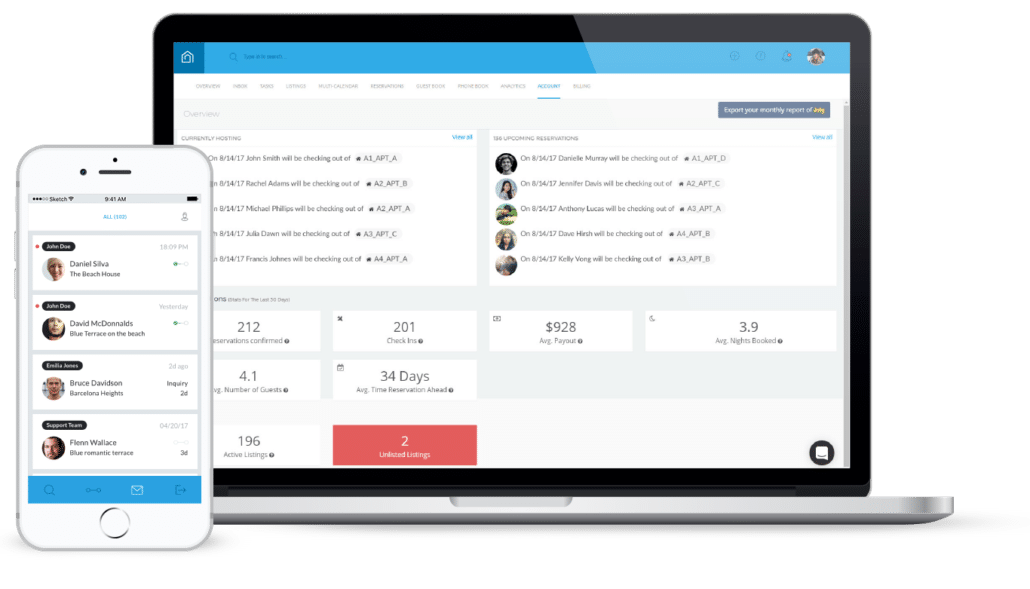 We would put this form of real estate investing somewhere in the middle between active and passive. There is some work involved (unless you're an owner using a property manager to do the heavy lifting), but lots of the work of running an Airbnb can be automated.
Into Every Portfolio Some Real Estate Must Fall
You know how important investing is and you know that with the right deal or investment there is a lot of money to be made in real estate. But you might have avoided listening to or reading any of the material we've done on real estate assuming you didn't have enough money to get started.
Now you know you don't have to be an accredited investor or have thousands of dollars to invest in real estate. So no more excuses. Real estate belongs in everyone's portfolio.
How Much Should You Invest in Real Estate?
This is a hard question to find an answer for. Most financial experts agree that real estate should be part of every investor's portfolio and that's great but how much of your portfolio should be made up of real estate? Here are some answers we did find.
A study from the Cass Business School in London tells us that the optimal amount of real estate allocation is 26%. Bloomberg cited a study showing that high net worth investors have an average of 33% of their portfolios in real estate.
Yale University's endowment — considered a global gold standard for its exceptional performance — has grown from $5.8 billion to $27.2 billion over the last 20 years in private real estate.
One important consideration is how much liquidity you require. If you have a significant expense on the near horizon, real estate investments can lock your money up too tightly. Real estate is a long-term investment.
So what's the answer? It's unlikely that anyone reading this is a high-net-worth individual so I think we can toss out the 33%. And even the study suggesting 26% admitted that while that amount was optimal, actual allocations are much lower due to perceived risks and illiquidity.
That leaves us with the 10% allocation that Yale's endowment uses. What does 10% look like? Let's use the median income for a full-time employee, which is approximately $46,800 per year. After taxes, deductions, etc., this works out to around $35,000 net (depending on your state, city, deductions, etc.).
If we use the 50/30/20 method of budgeting, we're investing 20% of our income:
$35,000 X 20% =$7,000
If we want 10% of our investment portfolio to be in real estate:
$7,000 X 10% = $700
Now, you're not going to buy rental properties with $700, but there are plenty of ways to get into real estate investing with $700 and even less.
Get our best strategies, tools, and support sent straight to your inbox.