Table of Contents
The Best Real Estate Investments for Your Money This Year
When many people think about investing, they think of the stock market. But investing can be intimidating to some, a complex process with a learning curve. If you are invested in the stock market, you might be looking for a way to diversify your investments. Or maybe you're looking for a way to generate passive income. Whichever of those camps you fall into, real estate investing fits the bill. These are the best real estate investments for 2020.
A lot of millennials forego making a real estate investment because it seems like something only older people do or only rich people do but there is a real estate investment out there for any (legal) age and (almost) any budget.
And real estate is an important part of a healthy portfolio.
Real estate is sometimes overlooked by investors, even though it's a useful portfolio diversification tool. Real estate offers a slow, predictable rate of return over the long run and can be a great way to build long-term wealth.
Another great thing about real estate investments is that there are so many levels of involvement from completely hands-off in the case of REITs (Real Estate Investment Trusts) to all-in in the case of flipping houses.
Which of these best real estate investments appeals to you?
Why Real Estate Investing Is the Best
When you invest in real estate, you're buying an income stream. And real estate investing has several advantages compared to some other investment opportunities.
Passive Income
It's important to find a way to divorce your time from your income, at least part of your income. There are only so many hours in the day and you can't be at work for all of them.
Real estate investing, particularly rental property, can provide a steady stream of cash flow, a way to make money when you're asleep, on vacation, or after you've retired.
Diversification
Being diversified is a key part of any investment strategy. Diversification helps to insulate your portfolio from ups and downs in the stock market and the U.S. and world economies.
Don't put all of your eggs in one basket.
Tweet This
How much of your portfolio should be made up of real estate? There are differing opinions but a good rule of thumb is 5% but in "crisis periods" that percentage can be three or four times higher.
It's a Physical Asset
Some types of real estate investments offer a hedge against inflation because it's a physical asset that can be monetized via rent. Real estate is considered an "alternative asset" and as such can provide stability during market dips.
Where Should I Invest My Real Estate Money?
Thanks in part to the internet, we have many more options for real estate investing than ever before. Online or off, these are the best real estate investments for 2020.
Rental Property
If you've been a listener or reader of LMM for a few years, you'll know how much we love rental property as a form of passive income.
In particular, we love turnkey rental property.
A turnkey property is a piece of property that's been rehabbed and is move-in ready. Typically, you'll have a property management team handling the daily operations, making it a hands-off, passive investment.
Turnkey rental property is a great investment for all of the reasons some other real estate investments are great but it has some unique advantages.
Location: If you live in a city with high real estate prices like New York or San Francisco, buying rental property might be out of reach, but online platforms allow investors to buy properties in lower cost of living areas.
Hands-Off: Obviously if you live thousands of miles from your rental property, you're not going to be the one taking care of the day to day running of the property.
And even if your rental property is near your home, you may simply not want to be involved apart from earning the rental income.
Turnkey rental property companies often provide A to Z service, everything from finding the right property to collecting rent to maintenance to evictions.
Cost: Buying a rental property isn't affordable to everyone. Ideally, you'll need at least a 25% downpayment, but some marketplaces have homes for sale in the low to mid-five figures.
At the time of this writing, I found a $36,000 home, so a 25% downpayment would be just $9,000.
Andrew started investing in real estate using turnkey rental properties, documented his experiences, and created a course, Rental Properties for Passive Investors, highlighting his specific strategies.
His approach has provided him and his family with a generous passive income stream.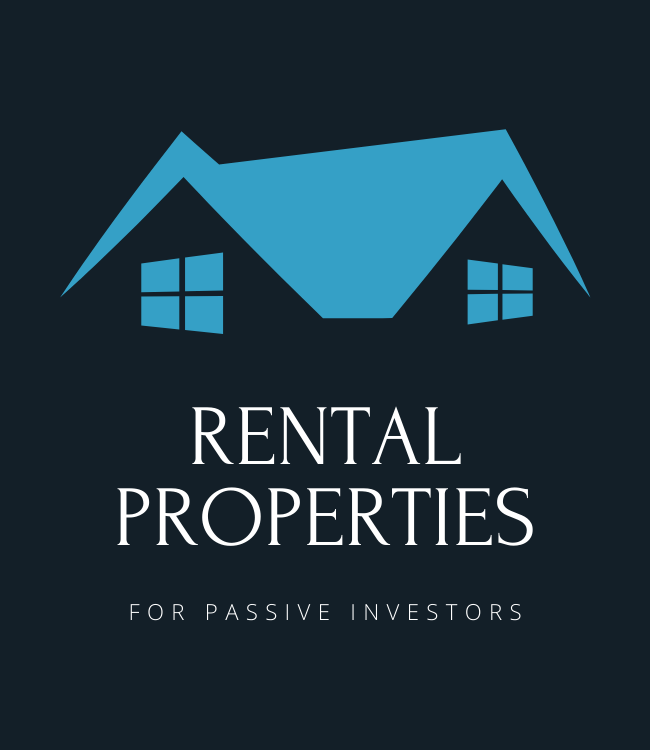 See the course here.
Airbnb
You don't have to own a second home or even have a spare bedroom to rent out in order to make money with Airbnb. We did a great episode on becoming part of the FIRE Movement using Airbnb.
One method is known as master leasing.
What Is Master Leasing?
Master leasing means renting and furnishing an apartment and renting it out on Airbnb.
Another way to make money with Airbnb is to manage properties for owners who wish to rent their properties out via the site. This is not as hands-on as you might think.
Much of the work can be automated using software and services like Guesty and Orbirental.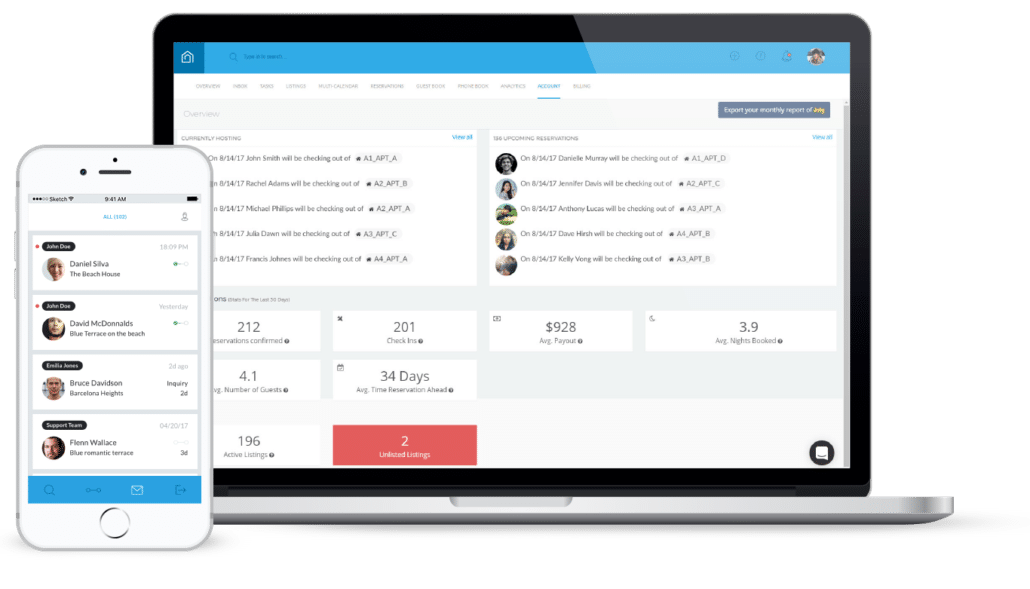 Cost: If you're using master leasing, you will need to pay the rent on the apartment. Ideally, you're getting enough bookings to cover the rent and make a profit but if the bookings don't cover the rent, you're on the hook.
Managing properties doesn't cost you anything. Whatever expenses you incur should be factored into what you're charging the owner for your services.
REITs, ETFs, and Mutual Funds
If you're used to investing in the stock market, you're used to doing it with just a few clicks of the mouse. You can invest in real estate the same way!
REITs are companies that own, operate, or manage real estate assets including residential real estate like apartment buildings and commercial real estate like malls or office buildings.
Boston Properties is a real estate REIT specializing in office buildings in 5 major American cities.
There are also mutual funds and ETFs that specialize in real estate. One such fund is TIAA-CREF Real Estate Securities Fund. A real estate ETF is the Vanguard Real Estate ETF. 
Cost: Some REIT mutual funds and ETFs have no minimum to invest including the TIAA-CREF and Vanguard options linked above.
Crowdfunding
Commercial real estate can be one of the most lucrative types of real estate investment you can make but the bar to invest is high, often only open to accredited investors.
But crowdfunding real estate investment companies like Fundrise and Realtymogul have opened up some of the best real estate investments to the rest of us. Here's how crowdfunding real estate works:
A real estate developer sees an investment opportunity. Rather than using their own money or borrowing from a bank, the developers raise money from small, everyday investors like us in exchange for an equity interest in the venture.
It's kind of like Kickstarter! Be warned though that crowdfunding real estate investments are not as liquid as some other kinds of real estate investments.
Fundrise does provide better liquidity than other platforms though. Fundrise allows you to withdraw cash four times throughout the year without penalty.
Cost: You can start investing with Fundrise for just $500. Realtymogul has a minimum of $5,000.

Multifamily Home
If you really want to buy a home but don't have a large enough downpayment or would really like to own some rental property but worry that you won't be able to make two mortgage payments, buying a multifamily home could be just the answer.
You can live in one unit and rent out the others.
Living in a building and renting out the other unit is eligible for primary residence financing which requires a lower downpayment and the mortgage has a lower interest rate than loans for investment properties have.
You are required to live in the building though for a certain number of years but typically it's just one or two.
Cost: It depends on the cost of the unit, but for a two-unit building, you just need to make a 15% downpayment, for three or four units, the minimum is 20%.
Ideally, your renters are paying your entire mortgage and enough to generate some profit on top of that.
Get our best strategies, tools, and support sent straight to your inbox.
What Is the Average Rate of Return on Real Estate Investments?
It's not possible to give you an exact answer. There are too many individual factors involved, how much did you pay for your rental property, how much are you getting in rent, how many Airbnb clients do you have, etc.
But we can provide some information on the best real estate investments we've outlined for you.
Rental Property
Andrew and Laura own three rental properties, two purchased through Roofstock. Here are the total numbers as of late 2019:
Total Net Profit
Cash flow (after mortgage and management fees) $24,257.02 ($808.57 per month)
Appreciation $91,982
Equity built $8,846.61
Unplanned expenses $11,002.35
Net profit $144,085.81
Airbnb
The home-sharing site Airbnb is one of the best moneymakers in the so-called gig economy.
Airbnb hosts make, on average, about $924 a month, according to research from low-interest lender Earnest.
Of course, that income can vary dramatically depending on where you're based, how frequently you rent out your place, the quality of your home and the services you provide.
The guest we interviewed for our Zero to Fire Using Airbnb episode tells us that she was making twice the market rate for rent on the property.
She master leased it and estimated that it's possible to make $500 to $1,000 a month managing properties.
When you have the right automation in place, you'll only need to spend 8 to 10 hours a week actively working.
REITs, ETFs, and Mutual Funds
As measured by the MSCI U.S. REIT Index, the annual return on U.S. REITs is 12.99%. Compare that to the S&P 500 Index, a broad measure of performance for the U.S. stock market averages a return of roughly 10%.
Boston Properties linked above shows quarterly returns and in the past ten years, they hover around 4% to 5%.
The TIAA-CREF mutual fund we linked above had returns of 10.98%, 8.74%, 6.98% and 11.99% over a one, three, five, and ten year period respectively.
Over the same period, the Vanguard fund we linked above had returns of 13.3%, 13.1%, 45.7%, and 329.5%.
Crowdfunding
Andrew and Laura invest with Fundrise so we have a lot of information on that real estate crowdfunding site. Below is the most recent information.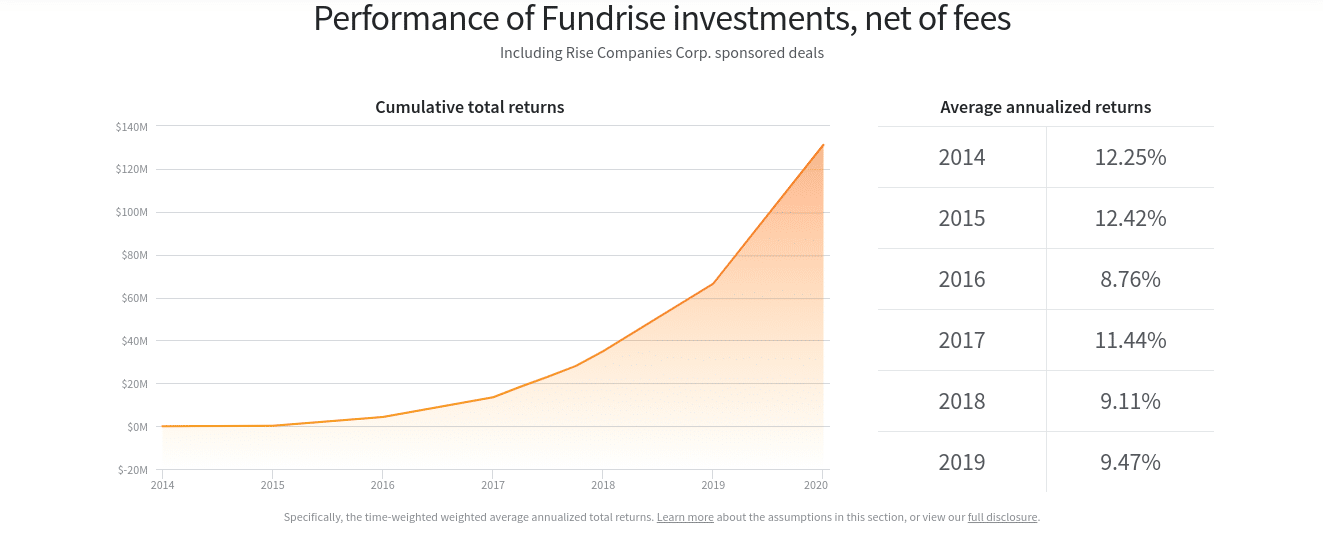 Multifamily Home
The data I could find on the rate of return for multifamily home investments is good but it makes no distinction between owner-occupied and off-site owners.
The most recent data, from 2017 shows:
Between 1992 and 2017 the multifamily asset class has generated an average annual return of 9.75%, which is a higher average annual return than any other type of commercial real estate.
Should You Invest in Real Estate?
On balance, yes. Having some real estate in your portfolio is a wise investment decision and because there are so many ways, many of them easy and inexpensive, there is something for everyone.
But don't get too excited, remember the rule of thumb: 5% of your portfolio should be real estate. You can bump that up by four or even five times when things are uncertain.
Get our best strategies, tools, and support sent straight to your inbox.