Commercial real estate is a $16 trillion market. While it can be challenging to tap into, crowdfunding makes it easier. This Equity Multiple review details its crowdfunding platform, property types, fees, and more. In short, if you're looking for greater portfolio diversification (while *potentially* earning more for your money), this post is for you.
Equity Multiple brings lenders, real estate companies, and sponsors together. They pinpoint properties with potential cash flow and only present heavily scrutinized deals to investors.
The properties are managed for you. Your only job is to pick investments aligned with your financial goals.
As more alternative and creative methods to invest in commercial real estate kickoff, the more choices you have.
More options mean lower costs, competitive rates, and timely customer service. Equity Multiple would like to streamline the process for you.
Let's dive in.

Minimum Investment:
$5,000
Management Fees:
0.5% - 10%
Promotion:
Start Investing
Investment Type:
High-quality real estate loans and equity
Investment Model:
Crowdfunded
Accredited Investors Only:
Yes
Mobile App:
No
Minimum Investment:
$1,000
Management Fees:
One-time 0.5% purchase fee
Promotion:
Open a Free Account
Investment Type:
Single-family rental properties
Investment Model:
Turnkey
Accredited Investors Only:
No
Mobile App:
No
Minimum Investment:
$10
Management Fees:
1% a year
Promotion:
Free Upgrade to Core Plan
Investment Type:
eREITs
Investment Model:
Online
Accredited Investors Only:
No
Mobile App:
Yes
Who Is Equity Multiple?
Equity Multiple is a crowdfunded real estate investment platform that connects accredited individuals with exclusive, pre-vetted commercial real estate investments from sponsors and lenders.
Their focus is on value-add or stabilized cash-flowing commercial real estate projects. The asset classes found on their platform concentrate on larger, high-quality deals like hotels, multi-family units, and office retail.
Equity Multiple isn't a REIT.
Equity Multiple lets you hand-pick each investment based on your risk profile. REITs don't offer that kind of customization as your money swims in pools of investments that were picked by someone else.
The private real estate market was once a playground for institutional investors. Now, you can start playing in it too for as low as $5,000.
Equity Multiple isn't a registered broker-dealer or an investment advisor. All of their securities offered are through Growth Capital Services, a member of FINRA, SIPC, and their oversight manager.
Its online investing platform is backed by established real estate company Mission Capital and has over 100 years of combined experience, $1B in total Equity Multiple deal value, and over $80B in closed transactions.
The company is headquartered in New York.
Equity Multiple Overview
| | |
| --- | --- |
| Account Types | Individual, joint, trust, self-directed IRA |
| Minimum Investment | $5,000 |
| Property Types | Multifamily, office, retail, industrial, storage, opportunity zones, student housing |
| Investment Options | Syndicated debt, preferred and common equity |
| Fees | 0.5% - 10% |
| Investment Length | 6 months - 5 years |
| Target Returns | 7% - 14% |
| Distributions | Monthly or quarterly |
| Accredited Investors Only | Yes |
How Does Equity Multiple Work?
You'll invest in professionally managed commercial real estate that has hurdled through a multi-layered due diligence process.
You can find deals across all 50 U.S. states.
Their national network of real estate companies identifies sponsors and lenders with exceptional track records and meticulously vets each one.
Equity Multiple also invests in some of the deals with their own funds, aligning their interests with yours.
After vetting the project sponsors, they focus on market evaluations and transaction metrics. Every deal must pass their proprietary due diligence process for consideration.
It's kind of like being the CEO of your own real estate company. They've vetted all the properties for you. Your only job is to pick one.
Tweet This
Equity Multiple only chooses between 5% to 10% of the projects submitted to them. It's during this phase that they "stress test" every data point including:
Underwriting assumptions
Key legal documents and third party reports
Transaction structure
When it's all said and done, you're left with exceptional deals.
The intense process does have a downside: limited investment choices. Per their website, you'll typically only see three investment opportunities due to the high level of vetting that occurs.
Once the deals are available on the platform, you'll invest and build a diversified portfolio. You'll create an investor profile with deals to match your specific criteria and investing goals.
Equity Multiple lets you diversify across markets, asset classes, and project types. Accounts are created in under 5 minutes.
Enhanced Real Estate Diversification
Equity Multiple positions its business model as superior to only investing in one property at a time. Why?
Because for the same amount of money, you could invest in several properties simultaneously while potentially increasing your returns.
As Equity Multiple explains, imagine you've got $50,000 to invest towards a downpayment on one rental property with one tenant in one market. That doesn't leave much room for diversification.
Equity Multiple says you could invest in five pre-vetted commercial real estate projects in five different markets across the country. You'll gain exposure to varying property types with risk/return profiles all on a single platform.
Investment Opportunities
You can invest in multi-family, office, retail, and industrial properties. Equity Multiple also features emerging asset classes of self-storage, manufactured home communities, opportunity zones, and student housing.
Equity Multiple
A platform built for modern investors. They connect accredited individuals with pre-vetted, high-yield commercial real estate investments from top companies.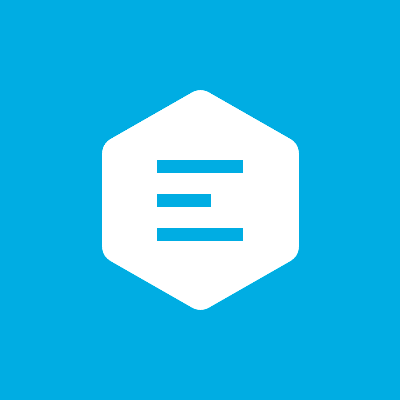 Establish Your Risk Profile
You have a choice about how much risk you're willing to take on by investing in either syndicated debt, preferred equity, and equity.
Syndicated Debt lets you invest alongside experienced lenders in asset-backed loans. All parties' interests are aligned as the partner lenders originate and fund each loan.
The expected return on investment is between 7% and 12% with a Loan-to-Value (LTV) of 50% to 75%. Terms run between 6 and 24 months.
This investment is seen as the least risky as loans are 1st lien and secured by a mortgage, deed, or trust.
Preferred Equity offers investors a fixed monthly or quarterly return along with a fixed allotment of the project upside during repayment.
The risk is somewhat higher with preferred equity, but you get paid before equity holders and project sponsors. You get:
Monthly or quarterly returns with lower risk
You're second in line to get paid behind syndicate debt investors
Editor's Note
Equity investors assume the greatest risk, are the last in line to get paid, but the potential upside is enormous if the deal goes well.
Target annual cash return for this investment is between 6% and 12%, and a target internal rate of return (IRR) of 14%+. Terms on these deals typically last between two and five years.
Who Manages Once You're Invested
Equity and preferred equity investments are usually managed by the sponsor or a third-party property management company. Your Offering Page covers each data point concerning your deal in great detail.
The lender is responsible for collecting interest from the borrower and making distributions to Equity Multiple with all debt investments.
Equity Multiple handles all relations with both sponsors and lenders.
Sponsors are also required to submit ongoing financial updates on all deals which get relayed back to you in your portfolio. You'll receive all project updates and distribution notifications on your Activity Page.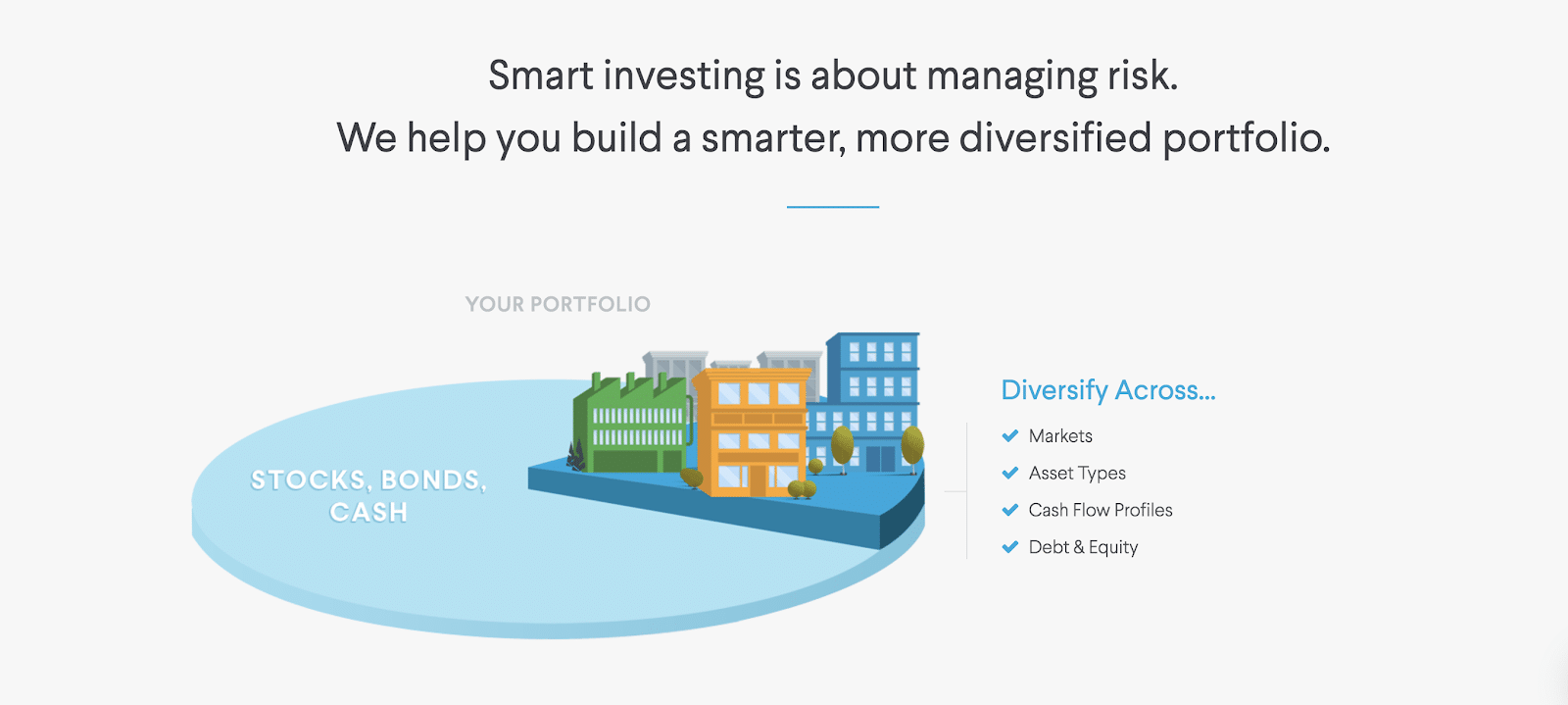 Equity Multiple Features 
Opportunity Zones
In March 2019, Equity Multiple released Opportunity Zone Investments. A new tax-advantaged investment vehicle to stimulate more private-sector investments in specific communities nation-wide.
Opportunity Zones are census tracts picked by the state and federal government for economic growth.
The benefits of investing in an Opportunity Zone are threefold:
Your capital gains tax is deferred on all recently sold investments through December 31, 2026
If you hold your opportunity zone investment for seven years, your capital gains tax gets reduced by 15%
When you hold it for ten years or longer, you'll pay zero in capital gains tax
Accounts Supported
Real estate investors have a few options. You can invest in:
You can also invest through an LLC or LP. If you're thinking about setting up a SDIRA, Equity Multiple partnered with custodian Millennium Trust who has over $26B in assets under custody with 1.5M client accounts.
Minimum Investment Requirements
You'll find a few investments for as little as $5,000, but most require at least $10,000 to get started. Additional shares go for increments of $5,000 above the minimum. Self-directed IRAs require a $20,000 minimum.
Who Can Invest
Anyone with a U.S tax ID or Social Security Number can invest through Equity Multiple. You must be 18, and you must be an accredited investor.
Editor's Note
Accredited Investors have a net worth of at least $1 million or an annual earned income of at least $200,000.
If your net worth is less than $1M (single or with a spouse) or your annual earned income is less than $200,000 ($300,000 with a spouse), you're unable to invest. To learn more about being an accredited investor, read here.
Funding Your Investment Account
Funding your account is all done through a secure online process. ACH transfers are the simplest. Once you link your bank account, Equity Multiple will verify your bank info with two micro-deposits. Once these deposits are verified, you can start investing.
The alternatives to ACH transfers are either by check or wire transfer. Your money is held in a separate account (until it's invested) at Bank of America and is FDIC-insured.
Cash Flow Distributions
All distributions get paid out either monthly or quarterly. Debt deals get you a fixed rate of return during the loan's term, and your principal is repaid once the loan matures.
Preferred equity gets you the same treatment as debt, but also entitles you to a possible additional accrued return once the deal is complete. All investments come with an offering page explaining when you'll get distributions.
Payments will be either direct deposit if you signed up for ACH transfer or by check if you prefer.
Fees
Equity Multiple structured their business model to align with your best interests. Their compensation depends on your success.
Equity investments carry an annual asset management fee between 0.5%-2%. The average paid by you falls somewhere between 1%-1.5% according to their website. This fee gets reduced by 1% if you bring a friend on board to invest.
They also take 10% off the top of the total deal's profit once you've gotten all of your investment back.
Preferred equity and debt investments charge a monthly fee in the form of a spread between the interest rate paid by the sponsor or lender and what's paid to you.
This usually falls in the range of 1%. This fee gets returned to you if you bring a friend on board to invest.
Editor's Note
Equity Multiple justifies their fees, explaining it's significantly less than what you'd pay a hedge fund or privately held REIT.
Also, the amount of due diligence they perform leaves no stone unturned and they give you continuous updates throughout the deal's lifetime.
All returns are expressed net of fees, and Equity Multiple is transparent on what you can expect on a deal-by-deal basis. Each investment has a fully-detailed Offering Page, including an investor packet explaining all fees and expected returns.
Investment Security
Debt investments are all asset-backed, 1st liens, which significantly reduces risk. Preferred equity isn't secured, but you have priority payment over common equity investors and sponsors.
Common Equity holders carry the highest risk and are last in line to get repaid. However, you have the highest return potential.
Can You Resell Securities?
Not usually. Think of them as illiquid. Equity Multiple's platform categorizes its investments as restricted securities.
It means you might be able to sell them to another member, but it's uncommon. Plan on your money remaining locked until the deal is complete.
Data Security
Equity Multiple uses bank-grade protocols to keep your data safe along with biometric scans needed to access it. They're set up to pass FDIC and retail bank compliance tests.
All your data is safely stored, encrypted, and managed as a Heroku application within Amazon's secure data centers and also uses Amazon Web Service technology.
Customer Support
You can access their customer service team by phone at 1 (646) 844 9918 9 am-6 pm EST.
Or, if you prefer email: contact@equitymultiple.com, support: help@equitymultiple.com. You can reach out via social media on Facebook, Twitter, and Instagram.
They also have a chat service on their website that lets you leave a message. They did respond to my inquiries when I reached out via chat.
Equity Multiple Investment Deals
Legal Structure and Bankruptcy Remoteness
When you invest, your investment goes through a deal-specific LLC. You're buying an ownership interest in the deal which turns around and invests in the underlying project.
Deals exist independently of one another, which means even if Equity Multiple goes out of business, the deal will remain operational and payout cash distributions.
Is Equity Multiple Right for You?
What's to Like
Monthly or quarterly distributions: Returns vary by offering but usually all debt and preferred equity investments payout monthly while cash-flowing can be either monthly or quarterly. You get distributions either via direct deposit or by check.
Backed by a real estate firm: Most crowdfunding platforms are backed by venture capital while Equity Multiple is backed by a national commercial real estate solutions firm. That gains them access to over $10 billion in transaction experience and a network of over a thousand sponsors and lenders.
Hand-select individual deals: Their platform lets you pick deals catered to your financial goals and create a custom portfolio of investments.
Multi-layered due diligence: Every investment is sourced and vetted by a knowledgable sponsor or lender. Next, every sponsor and lender is heavily vetted. Then, the deal itself is meticulously examined before allowing it onto the platform.
What's Not to Like
Accredited investors only: Low net-worth investors won't be able to invest on their platform. If your earnings or portfolio fall below this threshold, you'll want to consider alternatives.
Small deal selection: Because of the high-level of due diligence performed, Equity Multiple only accepts 5%-10% of all deals and you'll often see no more than three deals available on the platform at one time. That can make it difficult at times to find a deal before it's snatched up.
Deals are illiquid: Investments on Equity Multiple are restricted securities. Expect to hold them until the maturation date. There is a possibility to resell your security to another member on Equity Multiple's platform, but it's rare.
Higher minimums: Equity Multiple focuses on high-quality, institutional real estate deals. Some require a minimum investment of $5,000 while the bulk of their deals have $10,000 minimums.
Final Thoughts
If you're looking for a way to put your money to work in commercial real estate and don't mind locking it up for the holding period, Equity Multiple might be for you.
They target returns in the range of 7%-14%, carefully vet every investment, and handle the due diligence while coordinating with all sponsors and lenders.
However, their platform is only for accredited investors. The real estate deals are more sophisticated than what you'd find if you invested in a REIT.
There are always risks involved with any investment, and Equity Multiple is no exception. But the amount of due diligence they put into each deal might ease your worries (they accept fewer than 10% of all deals submitted).
They're also backed by a highly reputable real estate firm. Do your due diligence before making any investment to determine whether it's the right fit for you.
If you're looking for something more sophisticated than a REIT and are an accredited investor, Equity Multiple might make sense.
Get our best strategies, tools, and support sent straight to your inbox.