Table of Contents
Discovering the World on a Budget: 6 Steps to Traveling Cheaply and Comfortably
You can spend your money on expensive clothes and gadgets, but you won't even remember those things in ten years, never mind still own them. It's the experiences you paid for that you'll remember, not the stuff you bought. Plan your adventure without breaking the bank with these travel tips.
1. Start Planning Your Trip
There are a few things you should know about planning a trip, which can be a challenging process, but worth it! If you want the cheapest way to travel, you have to prepare.
Timing is Everything
You want to go to Paris in July when summer vacation is at its height, and the weather is guaranteed to be beautiful? Great. So does everyone else — and the cost reflects that.
But as millions of Parisians (and some great old movies) will tell you, Paris is beautiful year-round. Traveling in April or September means fewer crowds, lower prices, and — bonus — more time with actual locals, rather than jammed in with honeymooners from the midwest.
Be Incredibly Flexible
Alright, maybe you can only take your vacation in July. And, sure, you have your heart set on France. But Paris isn't the only city in France, you know. Smaller cities like Lyon or Montpellier will be more affordable, while also offering an experience that isn't available in the tourist centers of Paris.
The more flexible you are with the destination, the more likely you are to find a great deal — and a great adventure. As a general rule, Central Europe (Prague, Vienna, Budapest, etc.) tend to be less expensive than London or Paris, and Eastern Europe can be even cheaper still.
For those interested in flying the other direction, East Asia is one of the cheapest places on Earth for travelers — with lodging and food offered at meager prices, particularly for long-term travel or for those willing to stay somewhere other than the big resort.
2. How to Find Cheap Flights
So you've found your city, and you're ready to lose yourself in the local culture. But first, you've got to get there, and early experiments with Star Trek-style transporters have been a little bit… disappointing. (As Jeff Goldblum can tell you.)
So that means flying — but while airfare will be the first or second most expensive part of your trip, there are ways to get cheap flights or even free if you know what you're doing.
Travel in the Off-Season
Once again, supply and demand determine the cost. Sure, there's a flight that departs and arrives at the perfect time. And guess what? Everyone wants to be on that flight, including business travelers who can bill it to their company.
If you can travel at a slightly less convenient time, or leave on a less convenient date, you can often get a much better price. Traveling in the off-season will not only get you a cheaper flight, but you'll also avoid the touristy crowds.
Search "budget airlines" + "city" for cheap travel options.
Consider Alternative Airports
In NYC, we are lucky enough to have three major airports, and so anyone flying out of (or into) the city should consider all three. The same is true for many major cities, and flying into a more distant airport can sometimes save you a lot of money.
But remember, you have to include ground transportation in any flight costs. If it saves you $10 to fly into JFK but costs an extra $20 in cab fare, you haven't saved anything. See if the city your traveling to has Uber, it's sometimes cheaper than a cab.
Take the Bus
Speaking of ground transportation, splurging on a cab after a long flight can be enjoyable, and I always keep some room in the budget for that little indulgence. But many cities offer multiple forms of low-cost transit for getting into the city center, ranging from trains to buses to mini-buses to group vans. Explore the options in the city where you're going – beats a car rental.
Consider Multiple Forms of Transportation
Or take it a step further, and land somewhere completely different from your ultimate destination. Often, flights into a hub city can be significantly less expensive than flights to more distant locations, and just because you deplane there doesn't mean you have to stay there.
Trains from Frankfurt leave every few minutes, for example — and sometimes can be significantly cheaper than flights. If you're traveling light (bonus hint: travel light and only pack a carry-on), and don't mind having to take in the incredible beauty of a train ride up the Rhine (too…much…pretty…), you may be able to save by taking a train the rest of the way.
Fly Open Jaws
Flying open jaws is another cheap option if you are visiting more than one city. With an open-jaw flight, you fly into one and out of another — which means booking two one-way tickets, rather than a round trip. Because supply and demand can vary between the segments, sometimes booking two one-way tickets is hundreds of dollars cheaper than flying round trip. Shop around.
Stop Overs
This is not a tip I use because in some areas I value convenience over saving money, but we all have different priorities. When booking a flight, search first for flights with one or more stopovers and then search direct flights. If you aren't crunched for time and don't mind a longer journey, booking a flight with one or more stopovers can save you sometimes hundreds of dollars.
Flight Deals

Is there an optimal time to book a flight? Well, there are a lot of theories on this. Six weeks out, midnight on a Tuesday/Wednesday, clearing your cookies before each fare search. I love planning trips so I take all of this into account, but I have a rather easier criterion.
I HATE to spend a thousand dollars or more on a flight. So I might start six months out and keep checking until I hit that magic number. If I see a flight to an international destination I want that is less than $1000, I jump on it. Air Fare Watchdog allows you to set up alerts for your preferred destination.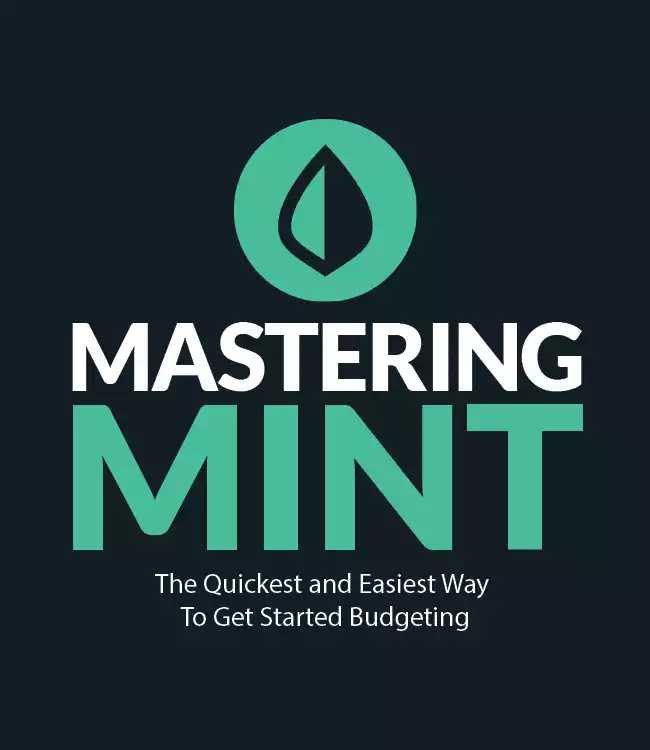 3. How to Find Affordable Accommodations
Most people auto-default to booking a hotel room for a vacation, but this is so outdated! Get with the times, man! Anyways, not only is a hotel usually the most expensive choice, but it's also usually the least interesting. Let's take a look at some good, cheaper-than-hotel options.
Airbnb
Airbnb is one of the most popular hotel alternatives. They have over seven million listings in 100,000 cities worldwide. You can book a room or an entire home. They even offer long-term housing accommodations if you're planning an extended stay. Google search "Airbnb" + "city" to see what's available.
Couch Surfing
Couch surfing is free, but it's definitely not for everyone. Couch surfing sites allow you to find a person at your destination who has a spare room, or at least a couch for you to sleep on, and all for free.
The great thing about it, aside from that magic "free" word, is that you may get lucky and have an on the ground guide to your new city. Many people who host surfers are thrilled to show you around, or at least point you in the direction of the best things their city has to offer. You may even make a great friend.
The downside is, of course, that you're bunking with a stranger. If you've only ever stayed in hotels, this might be too far beyond your comfort zone — but for many people, it's an excellent option.
House Sitting
There are several sites that connect people who need house sitters with people who want cheap or free accommodations.
Sure, there might be some chores involved, like taking care of plants or gardens or looking after pets — but you have access to a full home including a kitchen and perhaps laundry facilities which will help you save even more money. (If you arrange to stay for an extended period, you may be asked to pay utility bills, but it still works out to be far cheaper than a hotel.)
Some reputable sites are Mind My House, House Carers, Trusted House Sitters, and Luxury House Sitting.
WWOOF
I think this may be the best thing ever. If you are a city dweller who grew up in the country, as I did, you miss some of the things about country life. You know, fresh air, fresh food right from the garden, being tired from physical labor, animals instead of, uh, people acting like animals…you get the picture.
With WWOOF, you volunteer to work on an organic farm in exchange for room and board. You learn farming techniques, how people live in another part of the world, and often even some language skills.
It's a completely immersive, authentic experience for the cost of plane fare and some pocket money. I've known a few people who've done it and their host families only asked for about twenty hours of work a week, leaving plenty of time for exploring the area, or even doing some of your regular work remotely.
Hostels
These aren't your parent's hostels, nor are they anything like that awful movie. While they used to be only for young backpackers on a tight budget interested in partying every night, there are now hostels all over the world that offer a range of accommodations and atmospheres.
You can still share a dorm-style room with a few strangers, sure, but you can also rent a private room for less than a hotel. And most hostels offer lockers to store valuables whichever type of room you choose. Hostel World is the best place to check out hostels all over the globe.
House Swap
Do you live in a place other people might like to visit on vacation? Swap with them. You can list your home and where you would like to stay and find someone who lives there who wants to come to your city. Then just swap — they stay in your home while you're in theirs.
Sure, you could probably do this for free on a site like Craigslist, but I would feel more comfortable going through a reputable agency like Home Exchange. There is a fee to join, but that fee pays for a certain level of security that you may not get from doing it informally — and falls into my category of "worth it."
4. Eat for Cheap
This is why we travel, right? I love trying new food that's the specialty of the area — food you can never get the same way at home. Sure, you can get a decent steak tartare in New York, but in Paris? Un. Real. (Yes, that's now two words.)
But eating out three meals a day for a week or more would be expensive almost no matter where you were, so how do you get the experience without emptying your wallet?
Street Food
Most places of any size will have their street food unique to the area, that you can grab for a few dollars or less. In New York, it's the hot dog and pretzel carts, in Mumbai it's bhel puri, in Nice it's socca.
Find a bench, and people watch while you eat. Food trucks are trendy in the US, but they're now popping up in other places too. Food truck offerings are a little more sophisticated and expensive than street food, but still less than a lot of restaurants.
Splurge at Lunch, Save at Dinner
So, a hot dog on the street is a good thing, but you also want to see the fancy side of the city. You know, really put your pinky up while you drink your tea. But dinner at many of these places is simply off the charts expensive, and we're traveling on the cheap. So, eat lunch at the fancy place and dinner at the local, inexpensive place.
For example, at Jean Georges, Jean Georges Vongerichten's New York City Three Michelin Starred restaurant (three is the most awarded), you can eat a two-course prix fixe lunch for $48 — and all while looking out over Central Park. A three-course prix fixe dinner will set you back $128. Same food, same experience, vastly different prices.
Shop Markets
If you have a place with a kitchen, it's a lot of fun to choose your items at a farmer's market and turn them into a meal at home. You'll almost certainly find something you've never seen before, and market vendors love to give you ideas on how to prepare their wares if you know even just a few words of the local language.
Plus, by working with local ingredients, you feel less like a tourist and more like a temporary local." And since you're a temporary local, why not go to the grocery store for staples like milk, coffee, eggs, and things to make sandwiches?
I'm not much of a breakfast eater but I need a little something, so eating a few eggs at "home" is much cheaper than eating out. (I also think breakfast is the least exciting meal to eat out, no appetizers, booze (unless you're in New Orleans) or dessert so I'd instead save that money for lunch or dinner.)
Don't Over Tip
Unlike in the States, many places in the rest of the world pay servers a livable wage. And being a server is not something you do in college but a respected, lifelong career. As such, most servers in other countries aren't expecting a 20% tip.
It's acceptable just to leave the remaining coins from your change (remember, many states have coins that represent larger amounts than we do, the Euro is a coin for example) or to round up a dollar or two on your credit card slip.
In some countries, particularly some Asian countries, it is considered rude to leave any tip. It tells the server you think they're poor and need your charity.
Sit in the Cheap Seats
In some countries, where you take your drink matters to the price. For example, in France, if you drink your little espresso while standing at the bar, it's cheaper than if you sit at a table.
I like drinking my café noisette at one of those little sidewalk tables and watching the street life, but if you just need a caffeine fix (or a bathroom), order your drink at the bar.
Poll the Locals
People like taxi drivers, hotel desk clerks, and shop workers all have to eat — and you can bet that they're eating someplace cheap, quick, and good. So ask them where they eat. But be clear — don't ask them where the tourists eat, find out where they go.
Take a Cooking Class
I found one in New Orleans, the New Orleans School of Cooking. I take the class every time I go, and I visit a lot. For the bargain price of $29, you get a two and a half-hour demonstration class that teaches you to make three traditional New Orleans dishes and pralines, a fun history lesson on the city's food culture, ice tea, beer, and lemonade. The best $29 travel experience ever.
You can find similar classes all over the world; some are demonstration classes where you watch the teacher cook and some you cook yourself. Some of the classes can be a little expensive, but if you factor in a few hours of fun, a culinary lesson, a history lesson, and a meal are had for one price, it's pretty hard to beat.
5. Paying for Stuff
The truth is, when you travel, you have to pay for stuff (yea, I know, it sucks). However, check out some of these tips to make it easy for you.
Cash, Credit Cards, and Travel Rewards
While it's nice to have a little of the local currency with you before leaving home, don't take much. Whatever rate you get when exchanging your money at home is almost always higher than if you just use an ATM once you get to your destination.
And by destination, I mean boots on the ground where you're visiting, not the airport. Airport ATM's usually have higher fees and may have worse exchange rates.
The type of credit card you carry is also essential. If your current card charges a foreign transaction fee, consider trading it in for one that doesn't — as some cards charge up to three percent per transaction.
Chase Freedom Unlimited, Barclaycard Arrival Plus, and Capital One Quick Silver are three examples that don't charge exchange fees and may be a good option. Also, get a chipped card. Chip and pin are the standards in Europe, but chip and pin are hard to come by in the States.
Chip and signature cards are pretty common and will work for everything except self-serve kiosks (for things like train tickets and bike rentals).
If you travel frequently, it's worth getting a travel rewards credit card. This can lower your travel costs substantially. Rack up points and miles with either an airline-branded credit card (miles) or a reward card (points).
American Airlines AAdvantage MileUp or the Chase Sapphire Preferred are two cards worth a look.
6. Choosing the Best Travel Adventures
Once you arrive, you will have a list of things to do. Very rarely do you have to pay full price.
Day Trips and Discounts
Most museums and attractions will offer certain days of the year when entrance is free to anyone. Free Museum Day shows you the free day's museums offer in several US cities. And even if there is an entrance fee, sometimes it is a "suggested fee," where you can pay as much as you wish.
For example, the Metropolitan Museum in New York has a pretty steep $25 fee — and if you can afford it, you should pay that because they do great work and need the money.
But, hey, some of us are poor, and the Met would prefer that you experience art at the price you can pay rather than not experience it at all. So if $10 is all you can swing, then visit for that.
Reciprocity
If you are a member of a museum or zoo at home, ask if they have reciprocity with any partner institutions. If so, you may be able to use your pass to get in for free or at a discount. The NARM Association lists museums, zoos, botanical gardens and more that participate in reciprocal agreements.
Student Discounts
Almost any museum and attraction will offer student discounts. Student Advantage has a list of travel-related discounts on everything from train tickets to hotels.
Discount Sites
Check out the Groupon and Living Social pages for the city you're visiting. You can find cheap spa treatments, restaurant meals, and concert tickets. Anything you use it for at home, you might find on the road.
Credit Cards
Check your card benefits. Bank of America credit cards let you into museums all over the country for free during the days they sponsor. Discover offers discounts on admission to all Six Flags Parks.
Traveling is one of the best things you can do for yourself and the world. As travel guru Rick Steves says, "Travel is a force for peace." It changes the way you see the world and the people in it. And it can change the way they see you too.
You can spend your money on expensive clothes and cars and gadgets, but you won't even remember those things in ten years, never mind still own them.
When you look back at your life, it's the experiences you paid for that you will remember fondly, not the things you bought. By following these simple tips, you can expand your outlook on the world while not emptying your wallet.
Get our best strategies, tools, and support sent straight to your inbox.