I'm sure you'd agree that PayPal is a juggernaut in the financial services industry. Located in the heart of Silicon Valley; they've been around nearly 20 years, have $46 billion in assets, and 277 million users.
They're like the classic sitcom Cheers – everybody knows their name.
PayPal offers customers a simple, easy-to-use online payment alternative. Gone are the days of surrendering your personal information when making a purchase. Their app lets you buy, sell, or send, any way you want, to anyone, anywhere.
Customers gain access to a multitude of payment options, including credit cards, debit cards, and prepaid cards. They even offer a digital credit line – PayPal Credit.
And right now, PayPal Credit is currently offering special financing for purchases of $99 or more with no interest if paid in full in six months. Buy now and pay over time with no annual fee.
That caught our attention.
We're going to take a look at what PayPal Credit is, how to use it, and if it makes sense for you.
A PayPal Credit Comparison



Chase Sapphire Reserve
Travel Rewards
Sign-Up Bonus
50,000 points
spend $4k in 3 months
Annual Fee
$550
Bonus Point Rate
3x points on travel after earning the travel credit and dining
1x points on all other purchases
Point Redemption
$0.015 single point value per dollar spent when redeemed through Chase
APR
Variable APR 18.49%-25.49%
Extra Features

$300 annual travel credit, up to $100 Global Entry/TSA Precheck credit with Sapphire Reserve
Priority Pass Select Membership to over 1,300 lounges worldwide
Chase Sapphire Preferred
Travel Rewards
Sign-Up Bonus
60,000 points
spend $4k in 3 months
Annual Fee
$95
Bonus Point Rate
2x points on travel and dining
1x points on everything else
Point Redemption
$0.0125 single point value per dollar spent when redeemed through Chase
APR
Variable 17.49%-24.49%
Extra Features

PayPal Credit 101: What It Is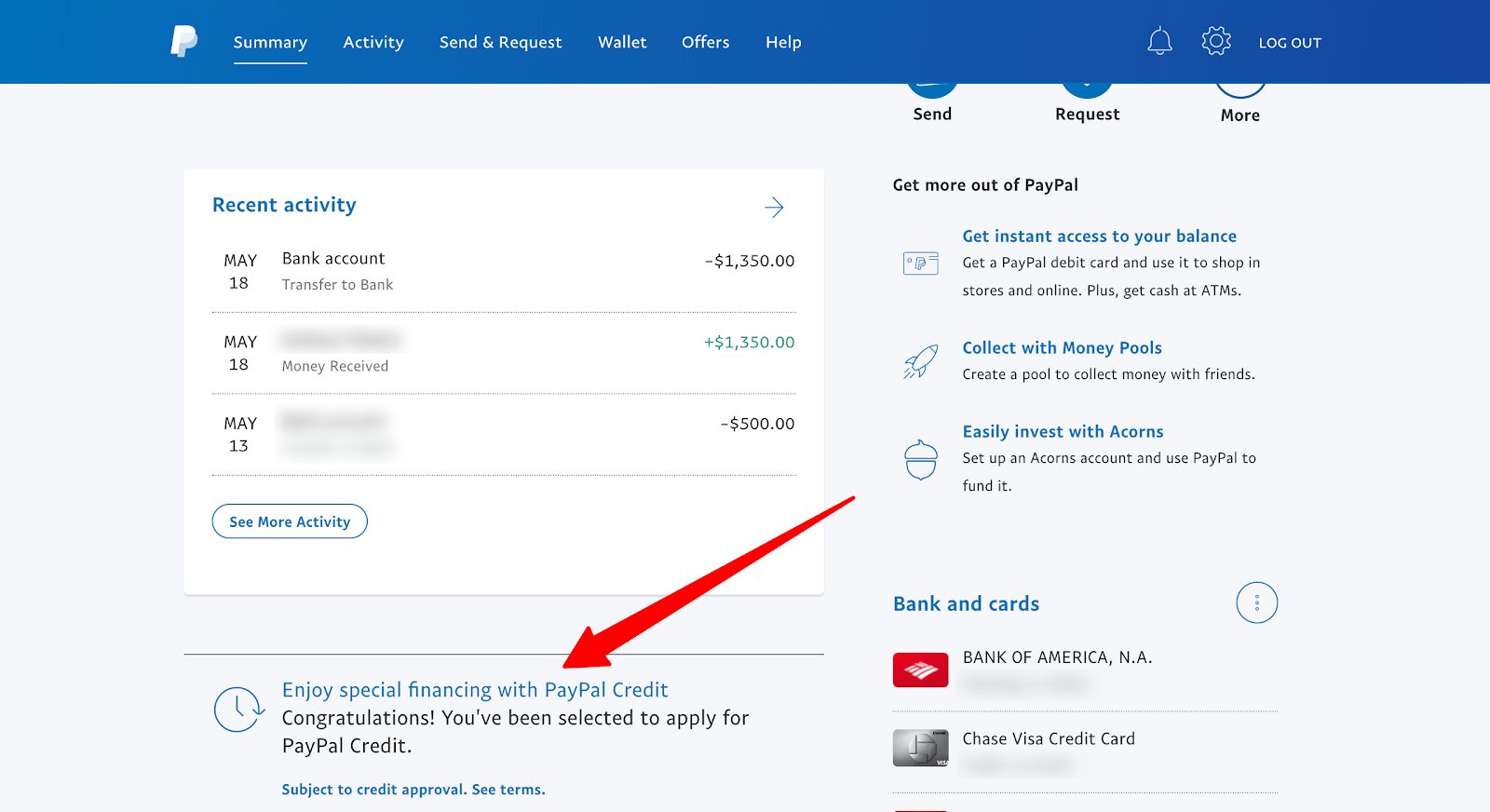 PayPal Credit (formerly known as Bill Me Later) is a payment option you can access through your PayPal account. It's a built-in, revolving digital credit line with no annual fee that lets you pay right away, or over time. Obtaining your digital credit line is subject to approval (like applying for a credit card), but results are delivered instantly.
The difference with this payment method is that account holders are granted special financing for purchases of $99 or more. If you're in the habit of paying by credit card, PayPal Credit might make sense.
What Does Special Financing Entail?
You get no interest if paid in full in six months on every PayPal purchase of $99 or more. For folks who like the option of spreading out their payments, this might compliment your style. However, interest will be charged to your account from the purchase date if the balance is unpaid.
PayPal Credit
PayPal Credit is payment option accessed through your PayPal account. It's a revolving, digital credit line with no annual fee, letting you pay immediately or over time. Users gain special financing on purchases of $99 or more.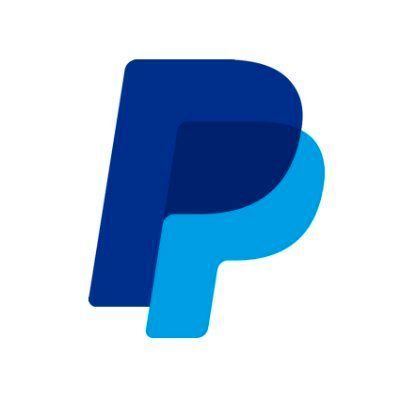 What's the Interest Rate?
A 26.24% variable APR (as of 03/01/2019) is given to all new accounts. This value will fluctuate with the market based on the Prime Rate. In cases of smaller unpaid balances, the minimum interest charge is $2.00.
Your balance is calculated using the average daily balance method. What's that?
It's your average daily balance multiplied by your daily periodic rate multiplied by the number of days in your billing cycle. It looks like this:
Daily Balance x Daily Periodic Rate x Days In Billing Cycle = Average Daily Balance Method!
Tweet This
***The average daily balance method applies to all new purchases and cash advances. For a detailed explanation of how to calculate your average daily balance, click here.
Applying for Paypal Credit is easy. You'll answer a few questions: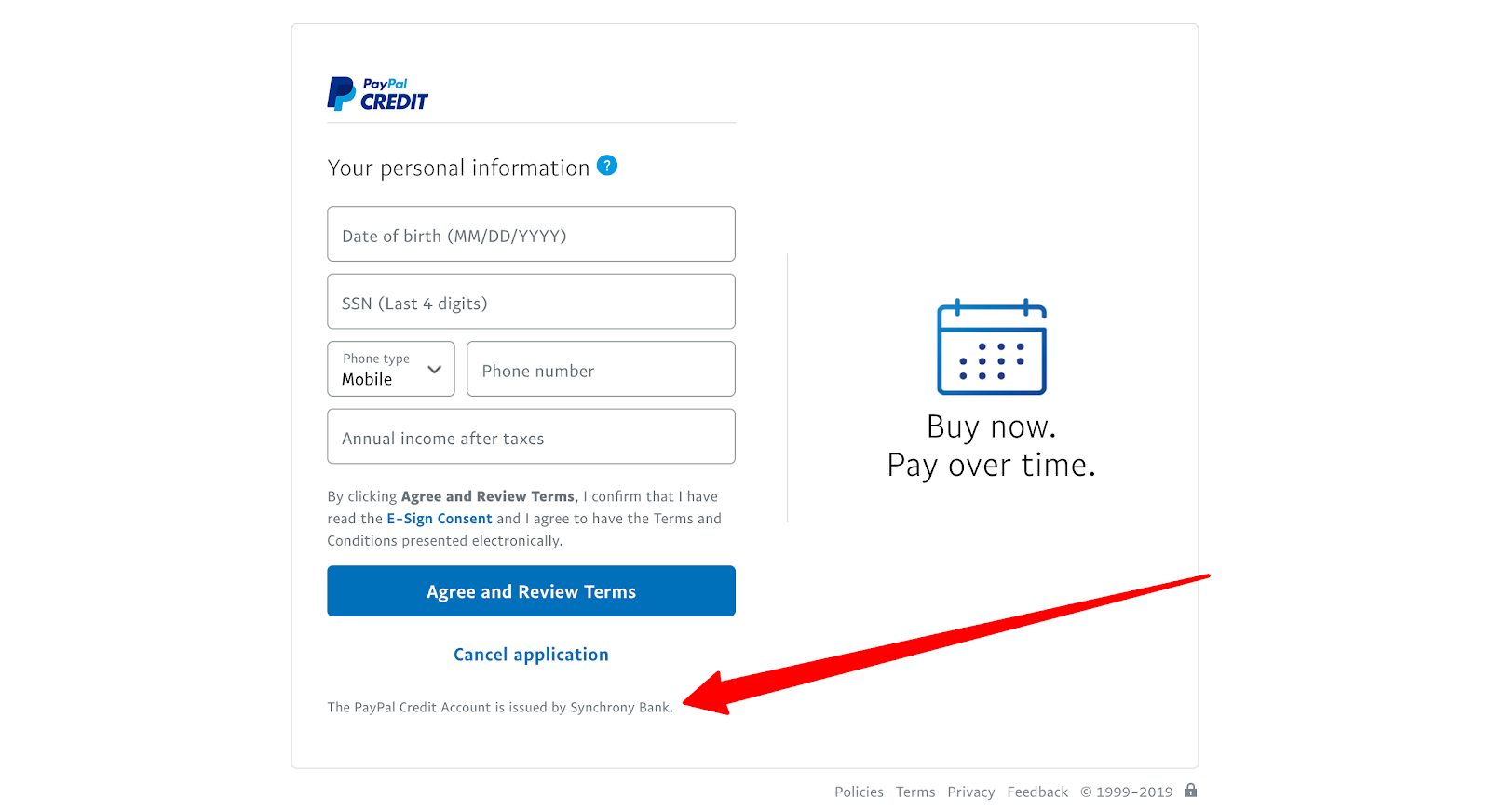 ***Synchrony Bank issues all PayPal Credit accounts. PayPal is the middleman, not the lender.
Date of birth
After-tax income
Last four digits of your social security number
Agree to their terms and conditions.
You'll get a credit decision in seconds, and if you're approved, you can start using your PayPal Credit account to shop everywhere PayPal is accepted. It automatically shows up as a payment option on all future purchases within your account when you checkout.
PayPal isn't the lender.
Qualifying applicants must be of legal age (18) in their state of residence and a U.S. citizen.
Using Paypal Credit
PayPal Credit works anywhere PayPal is accepted. When checking out on the app, choose PayPal Credit as your buying option, and presto – payment handled.
The "$99 or more" special financing offer applies to a single transaction – not a single item. For example, let's say you have two things:
One costs $50
The other costs $49
As long as the total transaction amounts to $99, you qualify for the promotional financing.
You can also make PayPal Credit your preferred payment option within the app. Check the box that asks "what's your preferred method of payment," and PayPal handles the rest.
How It Works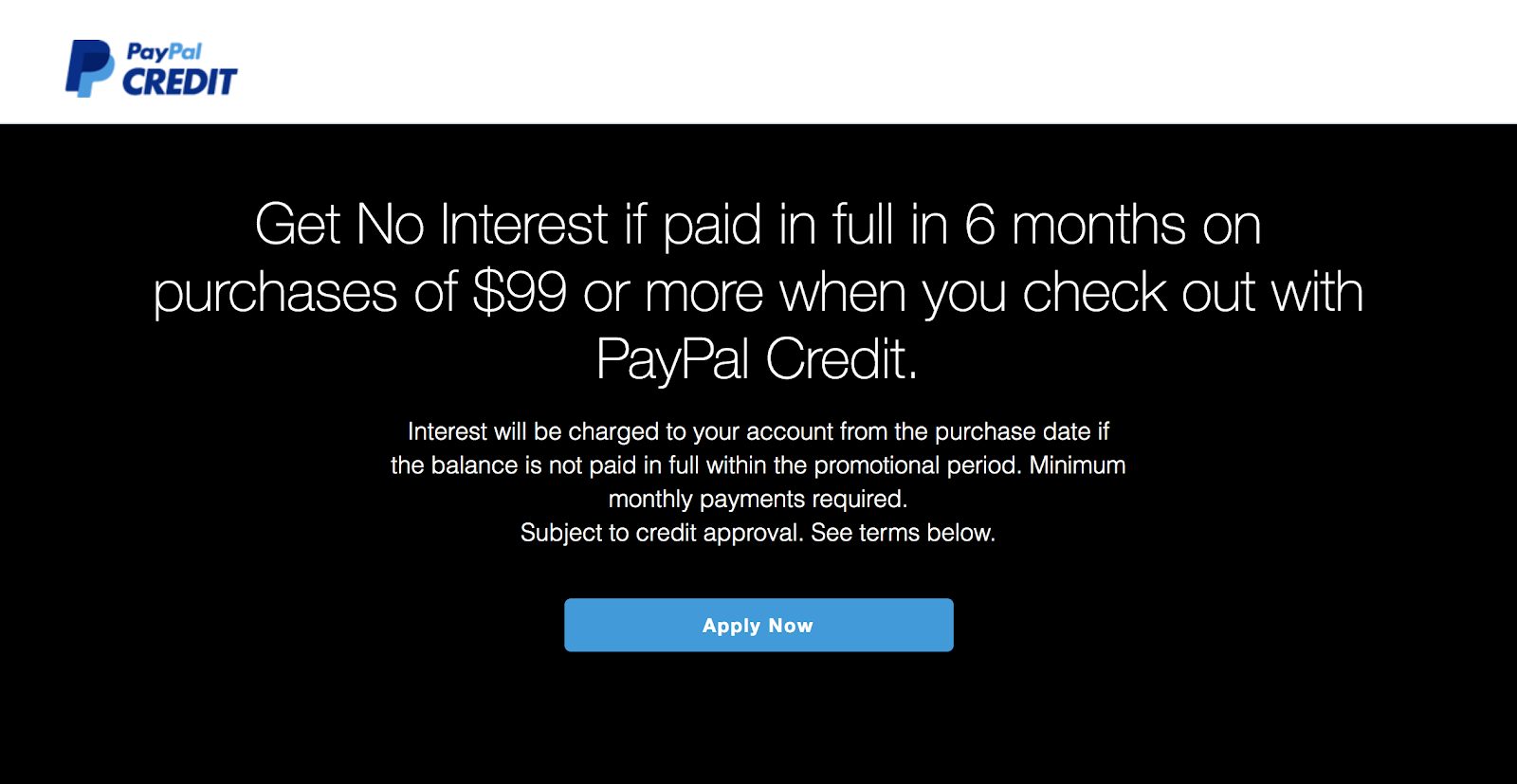 Their current promotional finance offering is:
No interest if paid in full in 6 months on purchases of $99 or more.
You get the option to pay no interest for six months as long as you pay in full by the end of the promotional term. Pay off your balance. Why?
Because interest gets charged to your account from the date of purchase. After six months roll by, that can add up to a substantial amount depending on your balance. You're also required to make minimum monthly payments to avoid late charges.
Does Sending Money Qualify for Special Financing?
You can use PayPal Credit to send money; however, special financing offers don't apply. Clicking the "Send Money Tab" will charge you a fee. How much?
When choosing PayPal Credit as your payment method, you'll be charged a 2.9% flat fee plus $0.30 per transaction.
***This figure is already tallied into your payment total.
This is the same fee you're charged when using your debit card or credit card to send money.
A Warning: Calculate Your Minimum Monthly Payment to Avoid Finance Charges
You might be saying to yourself, "I'm making my monthly minimums and will have my balance paid in full in six months! No finance charges for me!"
Wrong.
Your minimum monthly payment given to you may not pay off the full balance. What does this mean?
You'll be hit with a finance charge. How do you avoid this?
Schedule extra payments. A handful of larger amounts exceeding your monthly minimum should do the trick. You'll have to work it out for yourself. Let's do a quick role-play. I don't want you to get hit with a finance charge.
How to Calculate What You Owe
Calculating what you owe is simple. Divide your balance by six.
Imagine if your balance due in six months is $500. Take these steps to figure out what your minimum monthly payment is.
Divide $500 by 6 (500/6 = 83.33) $83.33 equals your minimum monthly payment
Check your number against your minimum monthly payment. If it's less than $83.33 (let's pretend it's $79.99), you won't hit your target amount of $500 and, you'll be charged a fee
Multiply $79.99 by six (79.99 x 6 = $479.94)
Subtract 479.94 from 500 to see how much you're short (500 – 479.94 = 20.06)
Make an extra payment of $20.06 to meet your six-month, $500 requirement
***This is a simple example assuming you have no interest or other charges associated with your transaction.
A general rule of thumb: Never pay the minimum due on any account (unless you can't avoid it).
The minimum due on any credit purchase isn't the ideal way to repay a debt. However, sometimes it's necessary, I get it. I've been there. If you can swing it, default to an aggressive stance and pay down your debt ASAP.
Editor's Note
Tip: Meet your minimum monthly payments to avoid getting hit with late fees and pay more than the minimum to ensure your balance is paid in full in six months.
Always Check Your Statement
Pay attention when PayPal (or any financial institution) issues your statement. Watch out for what you owe – don't be caught off-guard.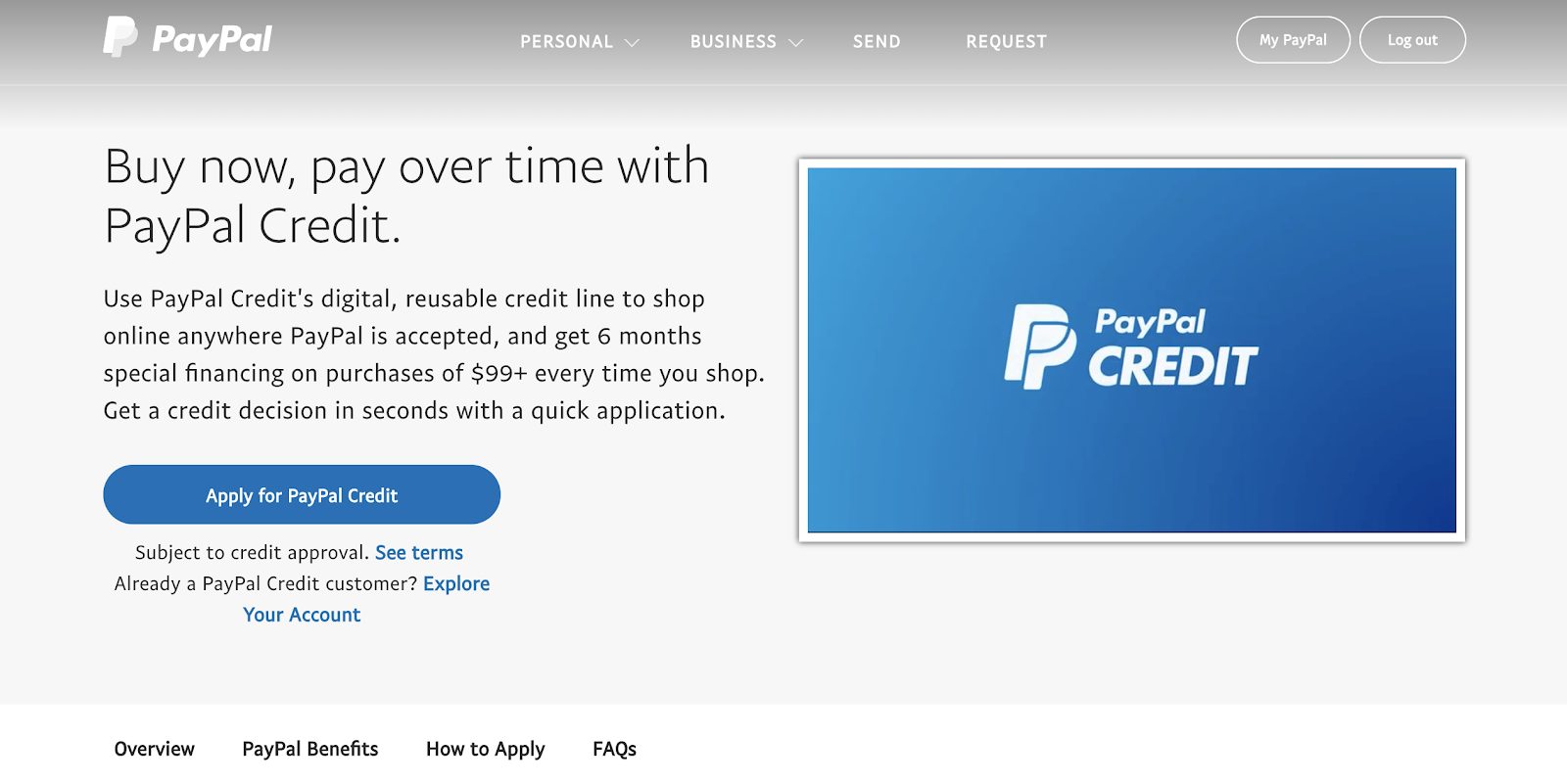 Can I Increase My Credit Line?
PayPal handles increasing your credit line a little different. Instead of making a formal request (like you would with your credit card company), you make a purchase that's over your credit limit (formal requests can happen too, but less frequently).
When making a purchase that's over your credit limit, PayPal determines whether to raise it. If you feel your line of credit should be increased, buy something that goes over your limit.
For example, if your credit line is $750, you have a $300 balance, and you attempt to make a purchase or request a cash advance of $500, PayPal may view this as a request for a credit line increase. If approved, your new line of credit will be $800.
PayPal will decide (based on your financial data) to raise your limit. Verifying your financial data helps with real-time, credit line increases.
Not every purchase made constitutes a credit increase – you may have to follow up with PayPal. Your transaction should still go through with no problems even if that transaction goes over your limit.
PayPal Credit Offers Protection from Unauthorized Charges
Yes, much like a physical credit card, PayPal does offer protection from unauthorized charges.
***Because it's a digital line of credit, no physical card is needed.
They offer Zero Fraud Liability Protection –  the equivalent of what major credit cards provide their customers.
If your account is hacked, PayPal has your back.
Managing Your Account
Managing your account is simple and straightforward. Once inside PayPal, you can:
View statements
Schedule payments
Make PayPal Credit your preferred payment method in PayPal Wallet
Accounts can be managed through the app from your desktop or smartphone.
Paying Your Balance
PayPal Credit users will find scheduling one-time payments or recurring payments through the app easy. You can use either your PayPal balance, your PayPal Cash, or your PayPal Cash Plus accounts. Linking external accounts is also available. I connected my external checking account when making payments through their app.
Missing A Payment Means Late Fees
The first time you're hit with a late fee will equal the amount of your first missed minimum payment up to $27; it's like getting two for the price of one. Not fun.
Second-time offenders can accrue damage up to $38.
Editor's Note
Caveat: The late fee won't exceed $5 if the minimum payment due is less than $27.
Customer Support
PayPal has a support team who handles inquiries. Call 1-866-528-3733 Mon-Fri 8am-11pm EST, Saturday-Sunday 9am-9pm EST.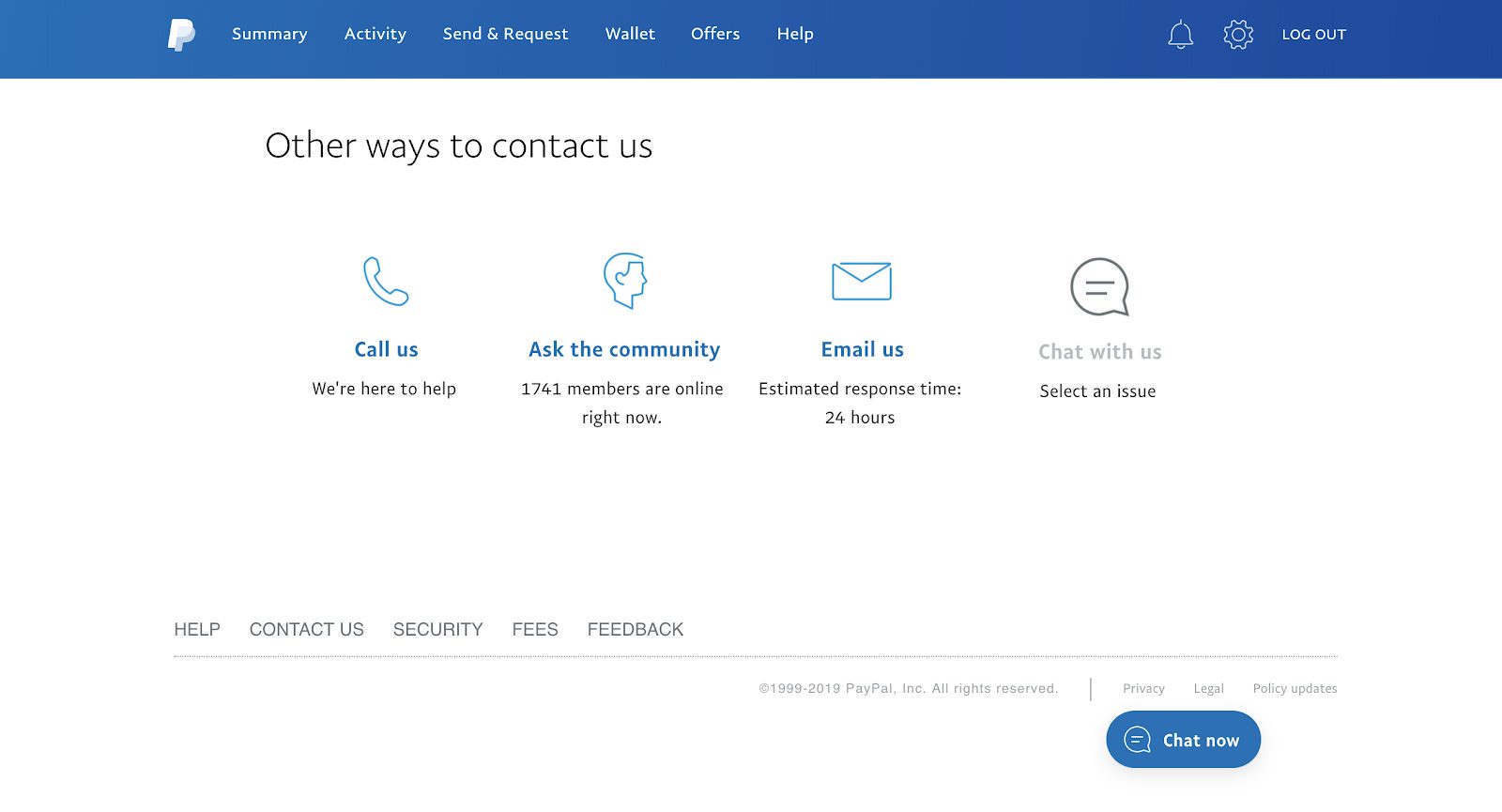 They also have a few other resources for folks in need of assistance:
Ask the Community – A forum where you can ask questions
Email
Live Chat
Linking PayPal Credit and PayPal Accounts
If you already have a PayPal account, linking PayPal Credit is easy. Once you're approved, add it to your existing account.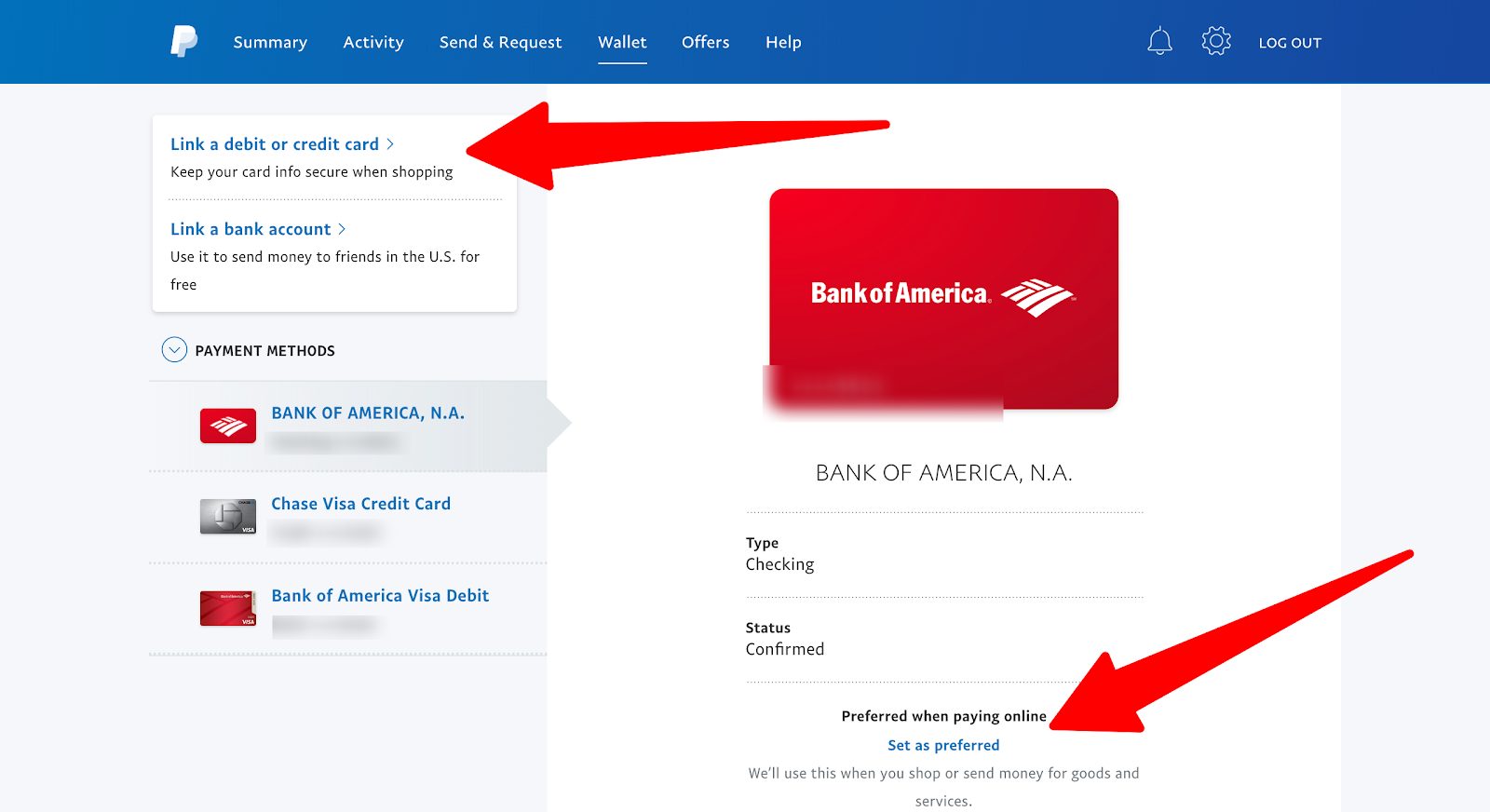 The upper left corner is where you'd link your newly-approved PayPal Credit account. The lower right is where you'll set your preferred method of payment (that's where you'll set your PayPal Credit as preferred).
Your PayPal Summary page lets you see all linked bank accounts and activity. From there, you can manage accounts, pay bills, and set payment reminders.
Security
Along with fraud protection, PayPal takes every step to ensure your information is safe. They're one of the most trusted brands in the industry. Every customer gains access to:
Data encryption with every transaction
24/7 account monitoring.
The processing of 25 currencies around the globe in 200 markets
A fund freeze and investigation when suspicious account activity is detected
They won't share your financial information either.
Is PayPal Credit Right For You?
Start by asking yourself what's important? Is it flexibility? Speedy checkout with no physical card required? If you're a responsible consumer who can handle their credit (digital or plastic), then PayPal Credit might make sense.
Although the word "promotional" has been used, it's not a one-time offer. You gain access to their promotional financing with every purchase – forever.  Plus, it comes with the bonus of zero fraud liability protection – you'll get back what you paid plus any shipping costs (if applicable).
Even though it's a digital credit line, it must be viewed like any other credit card. If you don't pay your balance on time and in full, you will be hit with late fees and finance charges.
If charged, you'll pay interest that's been accruing for six months. That's a lot when carrying a high balance paired with a 26.24% APR.
If you're looking to build up a solid line of credit (for example, locking in a great rate on a home loan), this isn't the way to do it – PayPal Credit isn't set up as a credit-building vehicle (not yet anyway).
Bottom Line
Fast and secure payments are my preferred method at checkout. The less I have to do, the better. PayPal makes it easy. If you're a regular PayPal user, this added payment feature might make sense for the flexibility it offers.
The thing to be wary of is your minimum balance. Make sure it adds up to the full amount you owe in six months. If you only make the minimum monthly payment, you might miss your mark and get hit with an interest charge.
Rewards matter. Consider what you're looking to get out of the deal. Cashback? Travel miles? Hotel perks? Know what you're getting before using a credit card (digital or otherwise). Optimize rewards that compliment your lifestyle.
Get our best strategies, tools, and support sent straight to your inbox.