Table of Contents
Chase Transfer Partners: Optimize Your Rewards Points This Year
The ability to access a wide array of transfer partners is what sets Chase Ultimate Rewards apart. But not everyone takes advantage. In this guide, we'll show you how to leverage your points, optimize your card usage, and what you absolutely shouldn't do. If you want to get the most out of your transfer partners, read on.
There are a total of 13 Chase transfer partners divided into two categories. Ten of the transfer partners are airlines and three are hotels.
Each Chase transfer partner offers 1:1 point transfers.
This means for each Ultimate Rewards point you transfer, you'll get either one mile or one point with whichever transfer partner you choose.
Typically, airline partners are a better use of your Ultimate Rewards points.
Before we begin, it's important to realize not all Chase reward cards offer transfer benefits. There are five Chase cards that allow the ultimate rewards points transfer, the other Chase cards offer cashback options.
You can still earn Ultimate Rewards points with the other cards, but you can't access the Chase transfer partners. Or can you?
If you have a substantial amount of Ultimate Rewards points with a card that doesn't allow access to transfer partners, don't lose hope; Chase has provided a loophole.
As long as you have at least one transfer-eligible Chase credit card then you'll be able to access the transfer partners for all of the Chase Ultimate Rewards points you earn.
This is true even if the points came from a Chase credit card that doesn't offer Ultimate Rewards transfer benefits.
Cards with Chase Transfer Partner Benefits
Chase Sapphire Preferred, Chase Sapphire Reserve, Ink Business Preferred Credit Card, Ink Plus Business Credit Card, and Ink Bold Business Charge Card all give you the ability to transfer your Ultimate Rewards points to any of the 13 transfer partners.
They all charge a $95 annual fee with the exception of the Chase Sapphire Reserve card, which charges an annual fee of $550.
If you have at least one of these cards you can use these transfer partners, even if the Ultimate Rewards points were earned on a different card.
Chase Cards Earning Ultimate Rewards
Chase Freedom, Chase Freedom Unlimited, Ink Business Cash Credit Card, and Ink Business Unlimited Credit Card all earn Ultimate Rewards points.
However, they do NOT provide access to the transfer partners unless you have one of the five cards listed above.
These four Chase cards do not charge an annual fee. They're advertised as cashback cards, where each Ultimate Reward point is worth 1 cent.
Depending on the card, points are worth up to 50% more when you redeem for travel.
Tweet This
Now that we understand how to access the Chase Ultimate Rewards transfer partners, let's look at which transfer partners participate. We'll also look at the pros and cons of each.
Chase Airline Transfer Partners
Chase Ultimate Rewards partners with ten airlines offering an attractive 1:1 point-to-mile ratio. Potentially, this could increase your point's value with a specific airline.
United MileagePlus
United Airlines with MileagePlus is the most popular of all the airline partners because they work with all 27 members of the Star Alliance.
In total, you can book tickets with over 40 different airlines. They also have the Excursionist Perk, which allows you to book a free one-way flight in the middle of a round-trip ticket.
Wait, what?
On round-trip itineraries, United Airlines lets you fly to more than one destination without using extra miles.
There are a few stipulations, and the United website is vague, but the main rule is the round-trip has to be going somewhere outside of the region that you start in and the free one-way flight has to occur inside the region you flew to.
Editor's Note
For example: If you're in North America you have to fly outside of North America, say to Europe. Once in Europe you can book a free one-way flight to somewhere else inside the European region and fly home from there. You won't be charged for the one-way flight inside the European region.
With any frequent flyer award program, you'll have to pay taxes and fees. United has some of the lowest taxes and fees around, which is another reason they're considered the most popular transfer partner.
British Airways Executive Club
British Airways allow you to book through a number of airlines including all members of the Oneworld Alliance. This gives you a lot of options when planning a trip.
British Airways uses Avios points.
Their system is different because they use a distance-based award chart. Non-stop flights, especially in economy class, offer some of the best deals in the travel hacking world.
Another great benefit is their cancellation policy.
The max amount you'll pay to cancel your ticket and redeposit the miles is only $55. And that's the maximum amount.
If the taxes and fees associated with your ticket are less than $55 you'll only be charged the amount of your taxes and fees.
Editor's Note
Tip: You CANNOT use Chase Ultimate Rewards points to book flights with Alaska directly, but you CAN transfer Chase Ultimate Rewards points to British Airways and book Alaska flights through Avios.
Southwest Rapid Rewards
The easiest to use of all the airline partners is Southwest airlines. You can easily transfer points from Ultimate Rewards to Rapid Rewards.
Rapid Rewards points are worth around 1.6 cents per point, but that number varies. The number of Rapid Rewards points it takes to book a flight will vary depending on the cash value of the flight.
This makes it harder to score massive deals, but the process for booking flights is intuitive and painless.
Southwest is constantly doing different bargain flight deals with their Click 'N Save email Newsletters.
They don't fly everywhere, and they aren't exactly considered to be the lap of luxury, but if you're looking to get from point A to point B while flexing your frugality muscles it's hard to beat Southwest airlines.
There are no blackout dates, which means as long as a seat is available you can book it using Rapid Reward points. This is huge as there's nothing more annoying than seeing open seats that you're not allowed to book with reward points.
Booking through Southwest Rapid Rewards requires a phone call (unable to book online). The phone number is (866) 951-6592.
Despite this quirk, they're still a great transfer partner and worth a look.
Virgin Atlantic Flying Club
There are a few pros and a few cons with Virgin Atlantic. One downside is they aren't part of an alliance, but they still work with several partner airlines including Delta, Air France, KLM Royal Dutch Airlines, Hawaiian Airlines, Singapore Airlines, and All Nippon Airways (ANA).
There are a few diamonds available when you use Virgin Atlantic. Their partnership with ANA might be the best overall use of your Chase points.
You can book a round-trip ticket to Japan for around 60,000 miles for economy class or 120,000 for first class.
To put that in perspective, United Airlines charges around 110,000 for a one-way first-class ticket to Japan.
Their pricing is also a little different than most transfer partners. They charge fewer miles than many competitors but their taxes and fees are often much higher.
Some flights with Virgin Atlantic will have taxes in the amount of $150 for Economy, $250 in Premium Economy, and sometimes over $500 for Upper Class seats (Virgin-speak for Business Class).
They make up for this by charging substantially fewer miles.
They might charge you 15,000 miles for an international ticket that would cost around 50,000 miles with other transfer partners. But, they might charge you $250 in taxes where a comparable transfer partner only charges you $10.
Don't be turned off by Virgin Atlantic's high taxes. You might still save a substantial amount of money and miles compared to other options.
JetBlue TrueBlue
JetBlue's rewards program uses TrueBlue points. They aren't part of any major alliance but they codeshare agreements with 21 different airlines.
Much like Southwest, these are valuable in their ease of use and the fact that they don't have blackout dates.
The average value of a TrueBlue point is around 1.3 cents, so they aren't quite as valuable as Southwest Rapid Rewards points.
But, beauty is in the eye of the beholder, so it depends where you want to travel.
JetBlue is best for traveling within the United States, the Caribbean, or Central America. The number of points it takes to book a flight depends on the dollar cost of the flight in question.
If you have the Chase Sapphire Reserve card you most likely won't find a better deal by going through JetBlue since the Chase Ultimate Rewards Portal offers 1.5 cents per point.
Air France/ KLM Flying Blue
Air France and KLM both use the Flying Blue loyalty program. Flying Blue points used to be the talk of the town, but since other airlines upped their game, the value of Flying Blue points aren't the same.
It has made a lot of people forget about the Flying Blue loyalty program, but it still offers some great values.
For instance, Flying Blue has Promo Rewards where each month they put flights to and from select cities on sale for up to 50% off.
They also offer better prices than other transfer partners depending on the destination. As far as pricing goes, Israel, Algeria, Morocco, Tunisia, Libya, and the Canary Islands are considered to be part of Europe.
Those countries are typically considered part of Africa or the Middle-East with other transfer partners.
If you're coming from North America, flying to Europe is considerably less expensive than flying to either Africa or the Middle-East.
They partner with the SkyTeam Alliance so their partner airlines include Delta, Air France, KLM, Korean Air, AeroMexico, and several Chinese airlines.
You can't transfer Chase Ultimate Rewards points to Delta but you can transfer to either Air France, KLM and book a Delta flight through Flying Blue or to Virgin Atlantic and book a Delta flight through Virgin Atlantic Flying Club.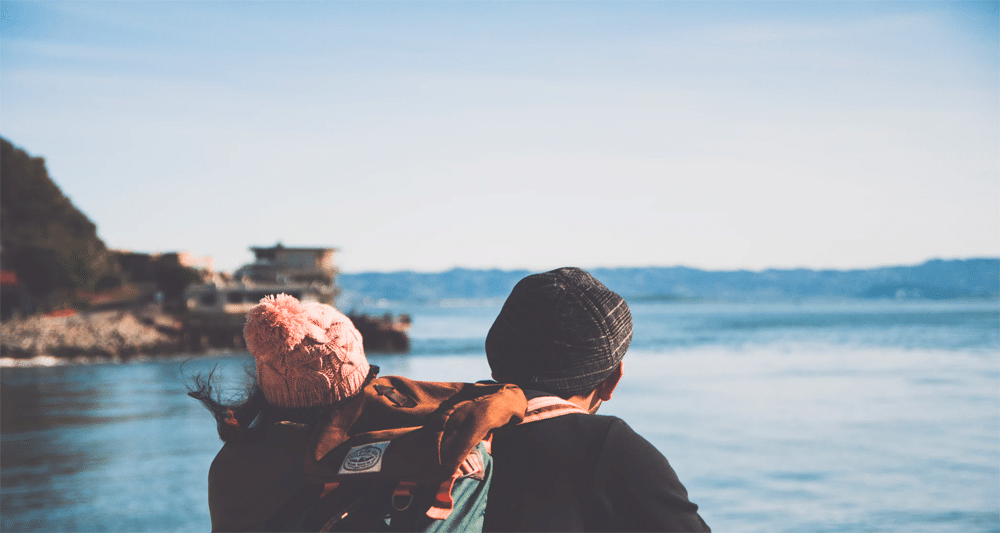 Singapore KrisFlyer
Much like Virgin Atlantic, Singapore KrisFlyer passes the fuel surcharge onto the consumer. This means your taxes will likely be much higher using KrisFlyer than with other reward programs.
But, their flights often take fewer points. The United MileagePlus program offers many of the same flights with fewer taxes, but more points. If you'd rather pay with points than cash, the United MileagePlus program might be more your speed.
Singapore KrisFlyer shouldn't be overlooked. You can get a U.S. West Coast ticket to Hawaii for only 12,000 miles or a round-trip ticket to Hawaii from anywhere in North America for only 35,000 miles.
If you've got a taste for luxury, you can use miles to book Singapore Suites premium cabins.
Editor's Note
Travel Hack: Transfer your Chase Ultimate Rewards points to Singapore Airlines then book a United Airlines award flight to Hawaii for cheaper than United charges. This works because Singapore Airlines and United Airlines are both part of the Star Alliance.
Emirates Skywards
Emirates Skywards is the most recent addition to the Ultimate Rewards team. Many people don't look at Emirates Skywards points as their first option because the out-of-pocket prices can be staggering.
You can usually find a better deal on their premium cabins by going through a different rewards program such as the Alaska Mileage Plan.
One huge benefit to Emirates Skywards is the number of flights they open up. Emirates makes significantly more space available for their own frequent flyers than they offer to those booking with partner miles.
This means a number of flights that aren't available suddenly become options when you transfer points over to Emirates Skywards.
However, you might have to pay more.
If you can't find an available award flight, try looking at the Emirates Skywards options. It might cost more but they typically have better availability.
Aer Lingus AerClub
As of late 2016, Aer Lingus joined the Avios family. This means you can transfer points between British Airways and book flights using Avios.
Aer Lingus points are often maximized by booking flights operated by Aer Lingus. This might seem obvious, but many transfer partners actually have better deals through their partner airlines.
For example, United charges less for a Singapore Krisflyer ticket to travel to Hawaii than a United ticket. With Aer Lingus you'll find the best deals by flying with Aer Lingus.
Aer Lingus has an advantage over British Airways in that flights booked through Aer Lingus typically charge fewer taxes and fees. This isn't always the case but it's frequent enough that it's worth a look.
They don't offer as many options, but it's worth a quick search to see how your British Airways flight compares to an Aer Lingus flight.
Iberia Plus
Iberia Plus is part of the Avios family. You can get some great deals by going through Iberia Plus if you book during off-peak times.
To calculate the number of Avios points needed, they add up the complete flight itinerary instead of doing what British Airways and Aer Lingus do; counting each flight separately.
One draw-back to Iberia Plus is all partner flights are non-refundable and availability is limited. So it's crucial to plan ahead and have solid traveler's insurance. 
You cannot transfer Chase Ultimate Rewards points to American Airlines but you can transfer those points to Ibera or British Airways and use Avios points to book an American Airlines trip.
Get our best strategies, tools, and support sent straight to your inbox.
Chase Hotel Transfer Partners
The Chase Ultimate Rewards program partners with three hotel rewards programs: World of Hyatt, Marriott Bonvoy Rewards, and IHG Rewards Club.
The hotel transfer partners don't offer as good of a transfer ratio as the airline transfer partners. However, World of Hyatt more than holds it's own.
If you want to book with Hyatt, you'll find better deals by transferring your Ultimate Rewards points. If you want to book with Marriot Bonvoy Rewards or IHG Rewards Club, you'll find better deals booking directly through the Chase Travel Portal.
World of Hyatt
Hyatt is the clear winner of the Ultimate Reward Hotel Partner Sweepstakes if such a thing existed. While award flights seem to each have their pros and cons, hotels are different.
Hyatt easily beats out the offers IHG Rewards Club and Marriott Bonvoy Rewards bring to the table. How?
Offering better deals.
At Hyatt, you can get a room for as little as 5,000 points. They really shine when it comes to their luxury suites. A gorgeous Hyatt room might cost you half the points of a similar Marriott room.
| Hotel Category | Standard Room Points Per Night | Regency/GrandClub Points Per Night | Standard Suite Points Per Night | Premium Suite Points Per Night |
| --- | --- | --- | --- | --- |
| 1 | 5,000 | 7,000 | 8,000 | 10,000 |
| 2 | 8,000 | 12,000 | 13,000 | 16,000 |
| 3 | 12,000 | 17,000 | 20,000 | 24,000 |
| 4 | 15,000 | 21,000 | 24,000 | 30,000 |
| 5 | 20,000 | 27,000 | 32,000 | 40,000 |
| 6 | 25,000 | 33,000 | 40,000 | 50,000 |
| 7 | 30,000 | 39,000 | 48,000 | 60,000 |
| 8 | 40,000 | --- | --- | --- |
Complete details for World of Hyatt can be found here.
Marriott Bonvoy Rewards
Transferring to Marriott Bonvoy points is typically not going to be as good of a deal as the World of Hyatt hotel program. A room with Marriott might cost around 80,000 points where a similar Hyatt hotel room would only cost 40,000.
That said, if you're close to hitting an award threshold it might make sense to transfer over just enough points to put you over the top.
It's not impossible to get a screaming deal through Marriot Bonvoy Rewards, but I wouldn't count on it.
IHG Rewards Club
IHG Rewards points are probably the least popular of the three. You can find a good deal through their hotel program, but you're most likely going to leave some points on the table.
If you had to either use your Ultimate Rewards points to book a hotel through IHG Rewards Club or Marriott Bonvoy Rewards I'd recommend Marriott Bonvoy Rewards.
That's how unappealing the IHG Rewards Club is as a Chase transfer partner.
I searched for any reason to brag on either the Marriot Bonvoy Rewards program or the IHG Rewards Club and there just wasn't much out there.
Part of it is their own fault and part of it is that Hyatt seems to really want Chase customers' business more. Your Ultimate Rewards points just don't go as far with either Marriott or IHG.
If Hyatt is available it's going to be a better use of your Ultimate Rewards points.
Chase Transfer Partner Considerations
There are a few things to keep in mind before you transfer points over to one of these transfer partners.
Check the cost of booking through the Chase Travel Portal. The Chase travel site is powered by Expedia, which means anything you can book on Expedia can be booked directly through the Chase Travel Portal. There's no need to transfer points if you don't have to.
Make sure the hotel or flight is available BEFORE making a points transfer. Once points transfer to travel partners they CANNOT transfer back. All transfers are final.
Each of the ten airline transfer partners has a list of partner airlines. Before you book, make sure to check with the other partners. The same flight might be available for less through a different partner. For example:
British Airways and Iberia are able to book American flights
United and Singapore can book United flights
Virgin Atlantic and Air France can book Delta Flights
Leave enough time for the transfer to take place. Most transfers happen instantly. A few transfer partners take between 1-2 business days to process your request.
Transfers happen in 1,000-point increments. This is something to consider since all transfers are final. Make sure it's still cheaper to book outside the Chase portal once you factor in leftover points.
Transfer your points to the highest value card first. If you have the Chase Sapphire Reserve card it's best to transfer your points to that card first before booking flights. This is because Chase Sapphire Reserve points are valued at a 1.5:1 ratio. Many of the other Chase cards are valued at a 1.25:1 ratio.
Combine points. You can combine Ultimate Rewards points with another cardholder in your household. You can even transfer points from a business card to someone else. They just have to live in your household or be a co-owner of the business.
Conclusion
Chase is considered one of the best and most trusted credit card issuers for travel rewards. American Express and others are doing their best to play catchup, but Chase still holds the top spot.
Ultimate Rewards points are fairly easy to come by and incredibly valuable. Taking advantage of Chase's transfer partners is a great way to maximize your Chase Ultimate Rewards points.
Get our best strategies, tools, and support sent straight to your inbox.