Table of Contents
Lets Go Thrifting! The Ultimate Guide To Thrift Store Success
I'm obsessed with thrift stores. Walking through one is like exploring a magical treasure trove. You never know what you can find when your thrifting.
Eighty percent of my current wardrobe was bought at a second-hand store. I'm not broke or cheap but I will never pay full price for anything, EVER. Although it has become more accepted in the last few years, there is still a stigma around thrift store shopping. I want to change that.
The Reasons Everyone Should Be Thrifting
First, I'll need to convince you that thrifting is awesome. It's a great way to save a ton on anything you need. Besides clothing, you can find a multitude of amazing things shopping in second-hand stores. Great home decor, supplies for your hobbies, designer bags, lightly worn vintage- you will be amazed at what people donate. I'm a firm believer in one man's trash is another man's treasure. I want to make you a believer too.
Stretch Your Budget
Let's start with the most obvious reason; everything is so freakin cheap! I'm talking ridiculously cheap. Why pay more for something brand new, when you can get the same item or something better, gently used for so much less?
Finding items marked for two bucks that were originally twenty times as much is such a great feeling. The best part is you can buy a lot more than you could otherwise afford.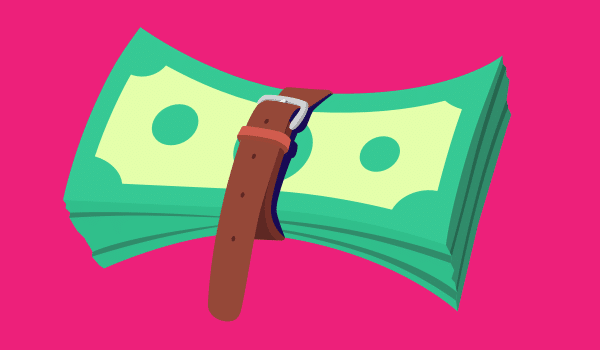 You can find great quality items when thrifting. Most affordable retail stores these days all sell the same clothes, and most of them are pretty shitty quality. If you're lucky, an item might last five washes before falling apart. It's a misconception that thrift stores are only filled with worn out crap that no one wants.
I have found brand new clothes with tags still attached and so many other things in great condition at thrift shops. If it has survived wearing/washing before ending up on a thrift store rack, it's probably made well.
Get Crafty
Break out your DIY Pinterest board. There are endless decorating projects you can make on a shoestring budget and you can find most supplies at the thrift shop. I love to sew but do not want to spend a ton on nice fabrics because I'm still in the newbie phase. I find lots of cheap textiles.
From curtains to moo moos, the stores are filled with all types of prints and fabrics. I've even found yarn for fifty cents a roll. Just looking around at all the random items can spark some creativity.
Whether you are moving into your first apartment or just looking to upgrade a room in your house while on a tight budget, look no further than the thrift store. You can easily find really good quality furniture pieces, funky art and cool kitchenware.
Try and look beyond the intended purpose of items and think about other ways you can use them. Lots of things can be up-cycled or repurposed into the swanky home decor.
Make Money Thrift Flipping
Thrift store flipping is finding something that is undervalued, buying it, sometimes improving it and then selling it for a profit. It can be done with home goods, antiques, clothing, vintage items or designer items.
It was always a dream of mine to open a thrift store with hand-picked high-end pieces. However, starting a brick and mortar thrift store flipping business is very risky financially. And then a friend introduced me to Poshmark and I was addicted.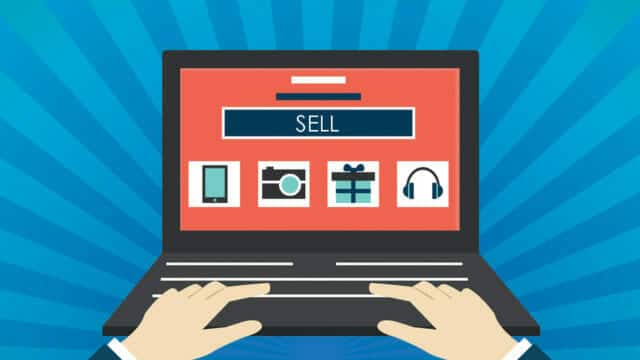 Poshmark is an online marketplace where people all over the country can sell clothing – new and used. It was my dream come true, and I started thrift flipping clothing right away.
Finally, a place to grow a business doing what I love! It's easy to use and I have made quite a lot of extra cash thrift flipping. If you check out Poshmark, use the code LAURAFIEB when you sign up to get $5. Interested in starting a thrift flipping business? You can read more about my experience here.
Give Back
Most thrift stores support really great causes so you can feel good about all your purchases. Donations go towards helping the homeless, battered women, job training for people with disabilities, and many other causes. Spending at your local thrift store is an awesome way to help give back to your community.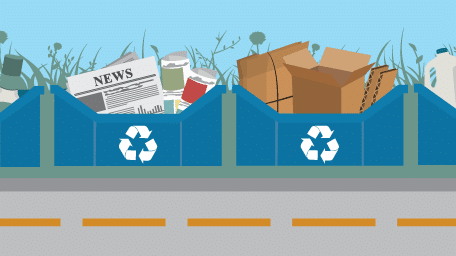 It's also a way of giving back to the planet. According to the U.S. EPA Office of Solid Waste, Americans still throw away more than 68 pounds of clothing and textiles per person per year.
Thrifting helps keep more out of landfills. It's a local and sustainable form of business. By shopping at thrift stores you're also not supporting companies that use manufacturing processes that are ruining our environment.
Bragging Rights
My friends don't even bother asking where I got something anymore but it always feels great when someone compliments me on an outfit that cost less than twenty bucks (bag included.)
The thrift stores are filled with fabulous finds. You can find real vintage and authentic designer items; you just gotta dig a little! Having a few cool vintage pieces adds a little something unique to your regular, everyday wardrobe. The best part is, no one else will have them.
There are designer jeans galore most of which are not even that worn. Other pieces may be a little harder to find but they are certainly there! I recently bought an awesome dress for $12.99 and when I got home I looked up the brand. Ends up it was originally a $300 dress. Score!
Are You Ready To Go Thrifting?
It's easy to find great deals but you'll need to prepare before heading out- especially if it's your first time. It can be like a competitive sport when you are dealing with experienced thrifters.
Shopping at a thrift store isn't as easy as going to a department store. It requires a lot of rummaging, patience, time and determination. You will also need a lot of energy, so I don't recommend going hangry or under-caffeinated.
Stores can get crowded and most of the time things are not organized. Navigating through the racks can be overwhelming so here's what you need to know before you make your trip.
When it comes to thrifting, there is a method to my madness. Let me teach you my ways. This is my first-hand experience of second-hand shopping. 
Location, Location, Location
Generally, thrift stores in nicer parts of town have a better selection. I used to frequent the thrift stores on the Upper East Side of Manhattan and would find high-quality items that were barely worn, some with even tags. The stores were well organized and had a ton of designer stuff.
Start by exploring different areas and check out a few shops. Once you find the ones you love you won't be able to pass by without taking a peek inside. Keep in mind, some of the big names stores will have better prices and sales but the smaller ones are less picked over so they may have better finds. If you're out of town or want to discover more stores in your area check out the thrift store directory.
Know The Best Time to Shop
If you want to beat everyone else to the right stuff, ask your local store when they typically restock. Bigger chain stores are restocking every day so if you go early enough everything is still somewhat organized.
You will get a chance to see all the fresh items that were put out the night before. Most people are donating to smaller shops on the weekend so by Tuesday all their new goodies are out.
Thrift stores have different types of specials and deals on various days of the week. Once you find a store, you like to see when they have their sales. Good Will and Salvation Army offer discounts of 50% on certain colored tags on certain days.
I read a tip once from a Good Will employee that on Sunday between 10-12 is the best time to shop there because they announce the tag color that will be discounted for the week. They then start removing most of that color from the racks!
This totally explains why I find it so hard to find sale items. You got to get there before they hide all the right sale stuff.
The holiday season is a time for giving and charitable second-hand stores see an influx of donations. Another plus is at this time most people are at the retail stores buying gifts so the thrift stores a bit less crowded.
With the new year just beginning, January is also an excellent time to shop because people are decluttering their homes for a fresh start.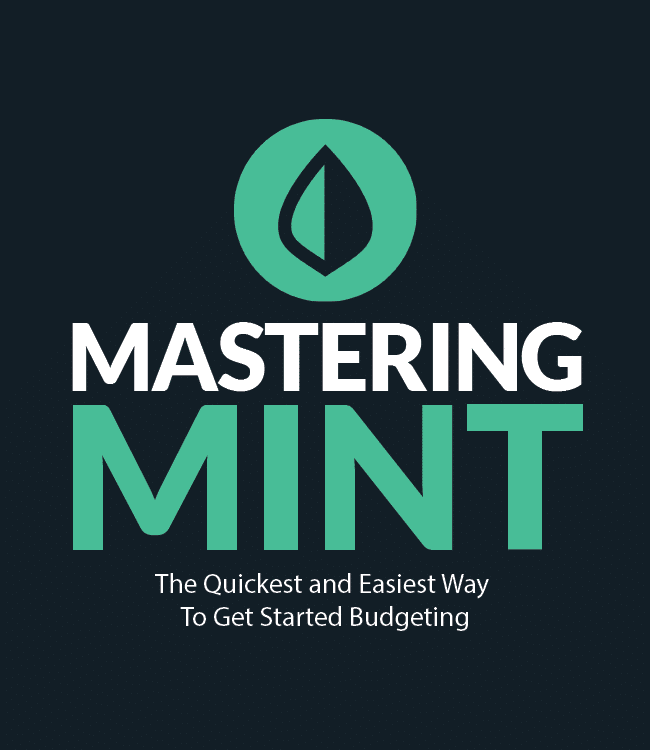 Be Prepared
What Are You Looking For?
Sometimes I like to just pop into a thrift store and wander aimlessly until I happen to come across a great deal, but if you are new to thrifting, I highly recommend having a game plan.
If you know what you are looking for it is more likely that you will leave with items you'll actually use instead of a bunch of random things that were just a good deal you couldn't pass up.
Check out magazines and retail stores to see what's trending. Bold colors, metallics, chunky brackets, whatever new look you want to add to your wardrobe for the season can probably be found at a second-hand store for way cheaper.
If you're lucky maybe you will find a vintage piece that fits the current trend. If you're on the hunt for designer pieces, know which brands fit you well and look for those.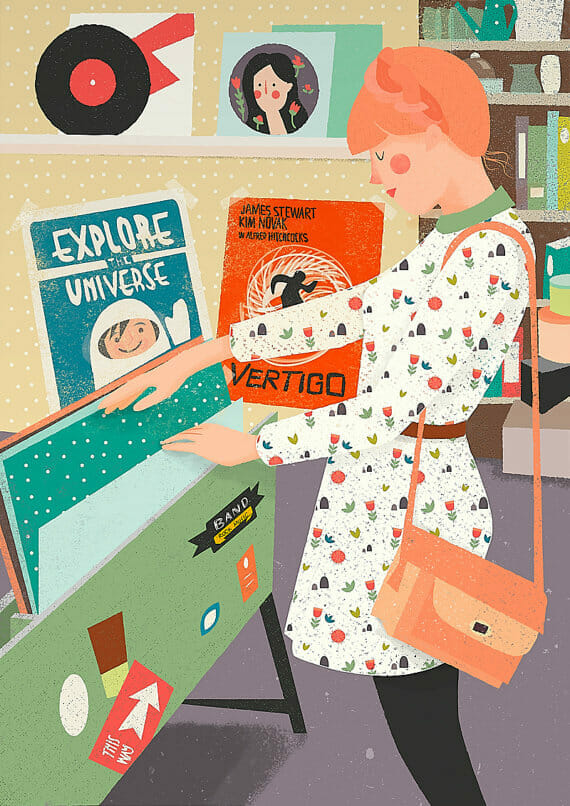 What really works for me is to Pin fun outfits or designer looks I want to replicate so when I go to the store I know exactly what colors and styles to find. Look through your DIY and home decor projects too. You never know what you're going to find.
Keep your eye on the prize. I can't tell you how many times I've come home with things that don't work with anything I already own. That means spending more money to buy something to go with it. Look through your closet before you go to see if there are things you haven't worn because you have nothing to go with it. Find an item to match and then you can finally wear it!
What To Bring
As little as possible. Stores are packed. Aisles are narrow. Many places just have only baskets, no carts. I usually bring a small cross body bag so my hands are free. You want to wear as little as possible too. You're going to be trying on lots of clothing, and you might have to do it the middle of the store. Stores sometimes don't have dressings rooms or the lines are super long.
You'll need a thrifting uniform so break out that unitard! Ok fine, tighter fitting clothing will work. I usually wear leggings and a tank so I can easily slip things on and off.
What if you want to try on jeans? Good question. Head to the skirt section, put on a long roomy skirt over your clothes. Then drop your pants. Slip them on the pair of pants you want to try on under the skirt. Drop the skirt and voila!
Bring your knowledge of fabrics and learn the names of different clothing designers.
This way you can spot great quality items. If you see a brand that your unfamiliar with google it! I found a cute skirt once that seemed like really good quality but it was on the pricer end for thrift. I was unfamiliar with the brand and after looking it up I found out it was name brand and worth around $200-$250.
You'll eventually develop an eye for high-quality clothing and learn how to see potential in unique pieces.
Before you head out, know your budget. Just bring what you want to spend because it's very easy to leave with bags full of stuff. Just because its cheap doesn't mean you need it. Now, make your own fun thrifting music playlist so you can keep your energy and have fun!
What To Buy
Don't let the super low prices make you go home with crap you don't need. It's either the most amazing thing in the entire universe, or it's a hard NO! It's that simple. Here are a list of great thrifting finds.
Quality Fabrics & Designer Brands– If you buy wool, silk, leather or cashmere, you'll make out like gangbusters.
Ceramic and Glassware– Moving into your first apartment and need to stock your kitchen? Look not further. You can find gorgeous sets of dishes and glassware for super cheap. One place setting of lovely china can go for $100 a pop. Get an entire set for less than half that.
Books– If you're looking for the next new book to get your nose into, there is no reason to pay full price. Looking for something specific and don't feel like digging through piles of dusty books? Check out Thrift Books.
Kids Clothes– Babies grow up fast. So quick, that they sometimes grow out of their clothes within weeks. Buying super fancy, new and expensive gear for your kids is a big waste of money
Kitchenware- Go for cast iron and pyrex in good condition.
Maternity Clothes-Just like kids clothes, you'll outgrow it and not get much wear out of it, unless you're a Duggar.

What Not To Buy
Cheap or Worn Out Shoes- Besides falling apart, buying cheap, broken-in shoes can end up causing you foot or even back pain.
Upholstered Items/Bedding– If it can't be washed, just leave it. You don't want to bring home more than you bargained for, like bedbugs or vintage pee stains.
Underwear– This is common sense. Just, ew.
Makeup– Sometimes I see cosmetics or other beauty products still sealed, but you don't know how old they are.
Metal and Nonstick Cookware- The coatings break down over time, potentially releasing harmful chemicals.
Plastic Containers- Plastic is porous, so it can absorb gross smells, and god knows what else. Just don't.
Anything With Stains– The dry cleaner probably can't get that stain out. It's likely in the store because the original owner already tried.
Thrifting Tips
After lots of practice and stupid purchases, I consider myself a thrifting pro. Here are some tips on how to prepare for a successful thrift shopping trip.
Shop The Fitting Room Rack
You're not the only one looking for a sweet deal. Let someone else do the work for you! They already dug through five million racks to find the right stuff. I always go to the fitting room rack first to look for things that didn't work for others before they get shoved back on a rack never to be found again.
Alterations and Refashioning
Just because something doesn't fit you correctly or has a slight imperfection, doesn't mean you have to leave it. If it's a great quality item that needs a quick fix, it might still be worth buying. You may be able to haggle down the price a bit too.
Hems can be altered; buttons can be added, and zippers can be replaced, but only if it's a great deal. Don't buy a Forever 21 Dress for $5.99 and then pay ten bucks for a hem.

I learned how to sew (kind of) and enjoy it, so I like to experiment with altering myself. I buy ugly, frumpy, really cheap pieces that no one wants (not even the grandmas) and transform them into something new. Sometimes I fail miserably, but this one was a success!
If You Like It Grab It
Anything you like, grab it and don't look back. It probably won't be there when you return. Someone else will scoop it up while you're thinking about it. I'll admit, I have stalked people and waited until they put something down so I could swipe it up.
Try On Ev-er-y-thing
Even if you have to wait 20 minutes for a dressing room while someone tries on mountains of clothes, you must make sure what you are buying works for you. Don't buy anything that you haven't tried on, no matter how cheap it might be.
Sizes vary widely between brands and even by decades, so you never know how something will fit you. I've bought sizes ranging from 4-10. Most things have been washed, so even though you wear a small, a pre-shrunk large may work. Occasionally I find a brand or style that unexpectedly looks great. No matter what, if you like it, try it.
Examine Thoroughly
You know what sucks? Getting home after a successful shopping trip to find your new skirt that was such a "good deal" actually needs a new zipper. Maybe not such a good deal anymore.
I recently bought an awesome dress and when I got home, realized there were sweat absorbent pads stuck to the inside of the dress that left a weird glue behind that I can't get off! Who wants sticky crap in their armpits, not me. Thrifting fail….
Always check washing instructions. I don't typically dry clean, but when I do, the items usually live at the cleaners for months. They hate me. You also don't want to pay $3 for a silk blouse if you have to pay $5 every time you wash it.ew and expensive gear for your kids is a big waste of money.
Still Worth It
Don't be put off by these rules. Is thrifting more time consuming than buying traditional retail? Yes, it is. But it's cheaper, it's more fun because it feels like a quest, you can find one-of-a-kind items, and you won't look like a clone of everyone else. Know your budget, know what you're looking for, and know the rules of thrifting. Happy hunting!
Get our best strategies, tools, and support sent straight to your inbox.