Table of Contents
How to Make Some Real Money in College
The college has become so expensive that it's nearly impossible to pay for it without loans. But the more loans you take out, the more debt you graduate with. We'll show you how to make money in college.
There are plenty of ways to make money in college that that are flexible and worth your time. You can make extra cash doing things like filling out online surveys with Survey Junkie or user testing websites to make quick cash, but we wanted to give you ways to make money in college that will make you some real money in your spare time.
Freelance
We will all probably be freelancers eventually at least until we're replaced by robots. Might as well get a jump start and build some freelance side hustles. There are lots of different types of freelance jobs, web design, graphic artists, proofreaders, translators, and writers.
Writing
Freelance is a great side gig for students but, becoming a successful freelance writer takes lots of work before you are rolling in the dough. While you can make money blogging, it doesn't happen overnight. And given that you have limited time, you need to use it to make money now.
You might want to start by creating a simple website to highlight some of your best work. Start by getting a domain and web hosting. Hostgator is the cheapest hosting that you'll find with an unparalleled level of customer support. If you're looking to start a website, this is the first thing you need.
Next, you'll need to know how to get some gigs. There are a few freelance sites out there, but Upwork and Guru have the most listings, but there are plenty of other places to find freelance writing jobs.
You can accept as much or as little work as you are offered, and many clients are flexible when it comes to setting deadlines.
I've done a lot of work for a lot of different clients on the two sites mentioned above, and most of them were happy to let me set up my own deadlines that work with my own schedule. You set your rates as well.
In the beginning, it might be worthwhile to take a few low paying jobs to get some good reviews on your profile and to have something to create a portfolio with or to pad a thin one out.
It's also a good idea to be very specialized. What do you know a lot about? Tailor your profile and samples to a niche in the beginning.
Become A Virtual Assistant
Another great way to make money in college is to become a VA. If you not great at writing there are plenty of other things online businesses need help with like managing a calendar, social media, answering emails, outreach, data entry, etc.
It's great to work remotely on your schedule and make pretty decent money. Virtual assistants can earn several hundred dollars or more per month. That's a lot of money for part time work.
Fivver
From social media to design to create a video review for a product you can money doing just about anything on Fiverr. It's an online marketplace where you can get services done starting at $5. There are millions of users using Fiverr to sell or buy tons of different services.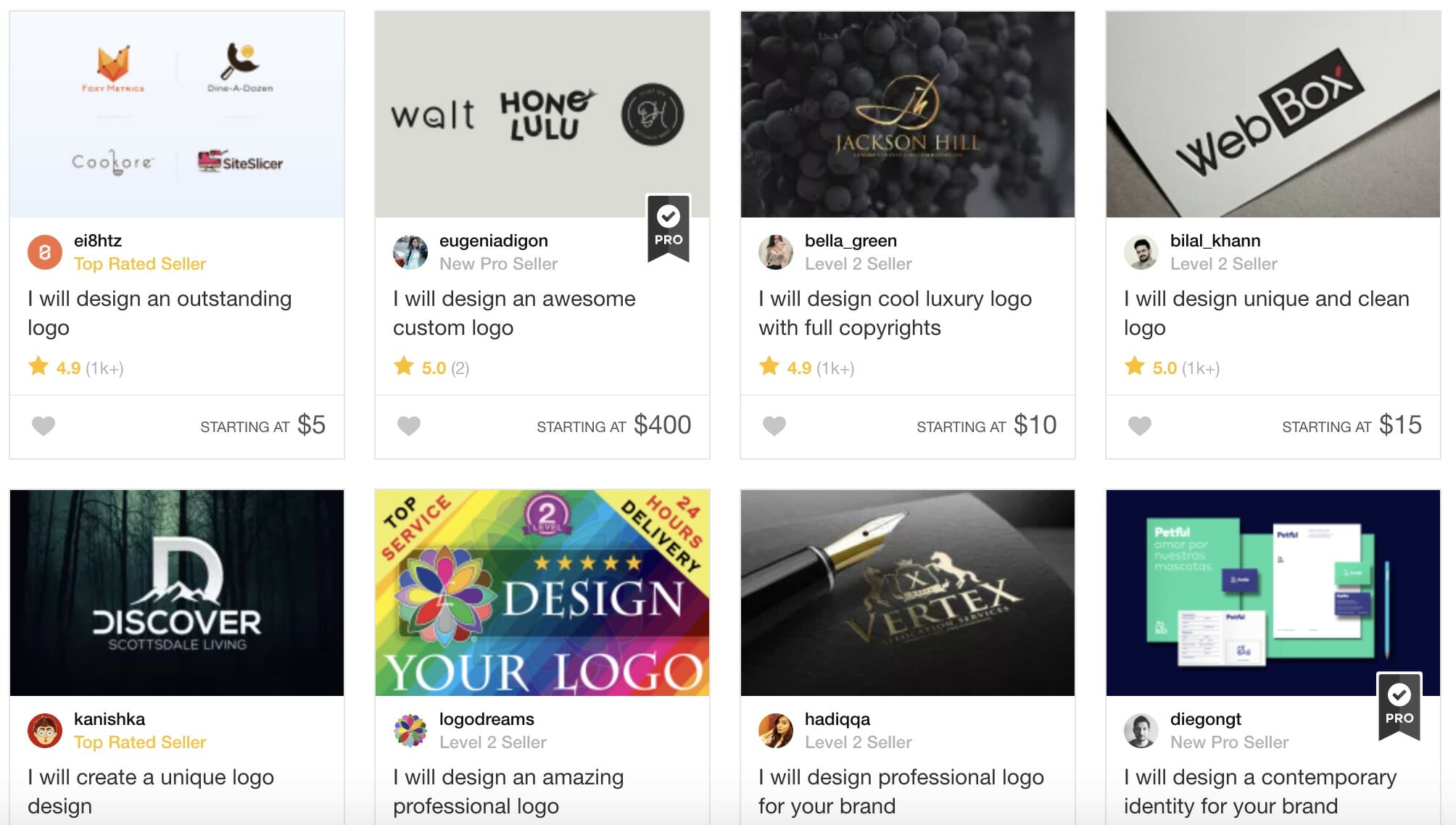 There are endless ways to make money using Fiverr. There are people who pull in hundreds, or thousands of dollars a month using. Let us say you are studying graphic design, taking a few design jobs on Fiverr would be a great way to grow your portfolio and learn how to work with clients.
The Sharing Economy
It can be hard for a college student to work a traditional part-time job. Student schedules can be erratic from an employer's point of view, and they change each semester, also a problem for employers.
Rather than trying to force a fit between a part-time job and your schedule, the sharing economy allows you to the flexibility to set your schedule.
Drive for Uber
You'll find ride-sharing services on a lot of lists of ways to make extra money, but that's because they genuinely can be. It's debatable as to whether or not driving for one of these services is an excellent full-time job, but for a college kid looking to make some extra money, they still work pretty well.
Ride-sharing services like Uber and Lyft provide the flexibility that is ideal for students. You can work as little or as much as you want or have time for.
The average driver with Uber makes $20 per hour but that doesn't account for the expenses you're responsible for like gas and maintenance, and the number varies from place to place. Uber keeps 25% of each fare.
We are using Uber as our main example because they are available in more cities, but there are other ride-sharing services you can check out like Lyft or Sidecar.
There are requirements that your car must meet.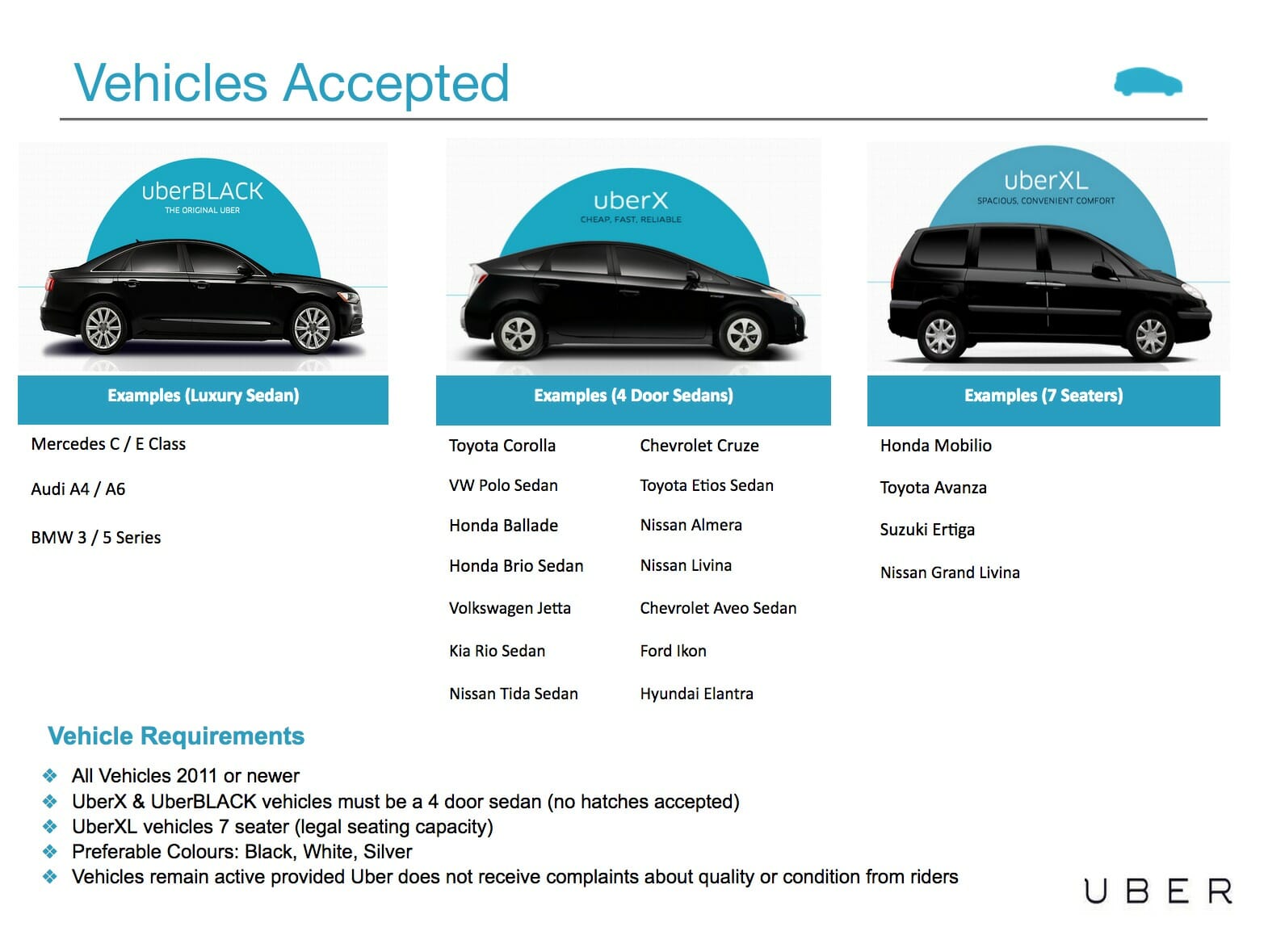 Some more car requirements include:
In-state car insurance and in-state plates.
Current car registration.
No marked, taxi, or salvaged vehicles.
Pass the Uber vehicle inspection.
There are certain requirements drivers must meet:
You must be 21 years of age or older.
You must have three years driving experience. If you have recently moved from another state, you may have to verify your driving history. Keep your out-of-state driver's license. You might need it.
You must have in-state car registration. It does not need to be in your name and an in-state Driver's License.
You must have a Social Security Number for a background check.
Clean driving record and
No history of reckless driving.
No DUI, drug-related offenses or criminal history. You must pass a background check.
No incidents of driving without insurance or license and no fatal accidents.
Don't have a car?
Uber will help you lease or buy a car. Leasing or buying a car may not be in your plans or budget as a student, but you can even rent a car and use that to drive for Uber. That would be a great way to make money over school holidays.
How many hours a day do you drive your car? Two, maybe three? The rest of the time it's just sitting there idle. It could be making you money! You can rent your car out to others with services like Getaround or Turo.
Between the two, (and there are several others) Getaround seems like much less hassle. It's flexible; you can make your car available whenever you want.
You set your rate and get 60% of each rental. There is even a guaranteed payment of at least $75 and up to $200 per month if you meet specific criteria. You are paid monthly.
It's app-based, and they take photos of your car and upload them for you. The company will pick up your car to install the Connect device so it can be unlocked via the app. You and the renter communicate the pickup and drop off details.
They also offer $1,000,000 of primary insurance coverage and screen drivers to make sure they have a good driving record. Currently, Getaround is available in six cities, San Francisco, Oakland, Berkely, Portland, Chicago, and DC.
Companies like these give you a good chance to make some money without investing much time at all.
You don't even have to take the formal route of going through one of these companies although you have more protections when you do. Does your college have a Facebook page that offers services? Post on there that you are available for rides. People often need rides to and from the airport. Or go really old school and post flyers on campus.
Task Rabbit
TaskRabbit is a website where people can hire taskers to do just about anything for them. Apparently, the number one job on Task Rabbit is putting together Ikea furniture so if you're good at that; you could really clean up.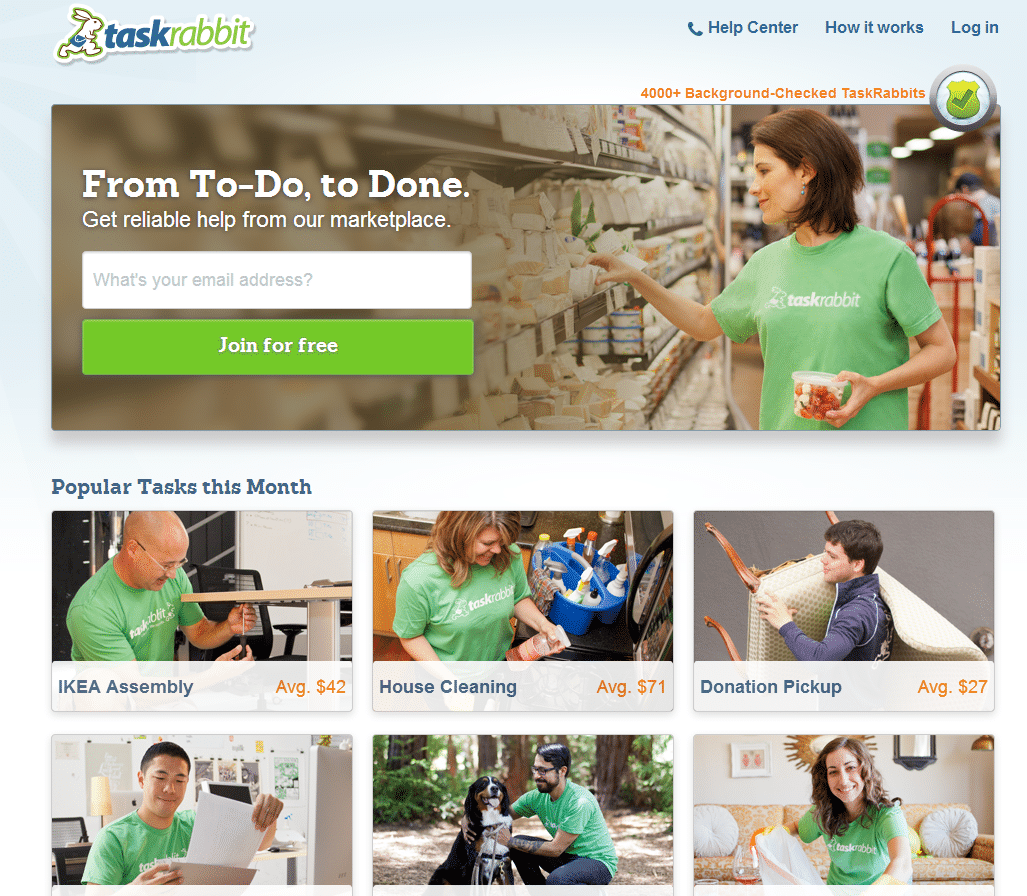 People hire taskers for the same reason they hire VA's because their time is too valuable to be spent doing things like picking up dry cleaning, grocery shopping, and putting together Ikea furniture. But also because people are lazy, really, really lazy.
Their time might not be worth jack shit, but Chipotle doesn't deliver the bastards. But they're too lazy to put on pants never mind actually go outside and walk or drive to fetch their own tasty burrito. So they hire a tasker to bring them a burrito. And a Diet Coke.
Share Your  Knowledge
You're in college after all so you must have some smarts up in that brain.
Tour Guide
This won't work if you're in a tiny college town without a lot of tourists, but big cities like New York and Chicago have lots of college students and tourists. Smaller college towns like Ann Arbor and Boulder get plenty of visitors too.
You can connect with these visitors and become their local tour guide through Vayable. The best part is, you can set your own availability. You can create themes for your tours that align with your interests and knowledge of the local area; museum tours, hiking tours, history tours, food tours. You can start a real money making business.
You set your prices, and Vayable takes a reasonable 15%. You make a profile and record a short audition video. If you're approved, you will be given access to the site to list your tour. The payments are handled via credit card through the site. You are paid within 24 hours of conducting the tour.
Vayable is available in more than 600 cities worldwide.
Tutor
If you excel in a particular subject, you can help those who don't. You don't have to have the college-level knowledge to tutor either. There are plenty of kids still in primary and high school who need tutoring.
You can tutor in person, but you have to round up clients for that which can be time-consuming. It's worth putting yourself out there because once you get started, you'll often find new clients via word of mouth.
But in the meantime, an easy online job for college students is tutoring online. Wyzant is a site where parents and students shop for tutors for a variety of subjects from algebra to science to test prep.
There is a wide range of ages in need of tutors as well, from elementary age through college. You can set your schedule and fees. Wyzant takes a big cut, though.
Percentage per hours:
0-20 hours 40%
21-50 hours 35%
51-200 hours 30%
201-400 hours 25%
401 and over 20%
It's still worthwhile to use Wyzant. Once you have a few clients under your belt via word of mouth, you can just freelance on your own and keep 100% of that money (excluding taxes of course) for yourself.
You are paid via check or direct deposit. Tutors must be at least 18, reside in the US, and have a social security number. You do not need a teaching certificate. You can fill out an application online for review, and you will know if you've been accepted for 24-48 hours.
The service is available everywhere because it's online. Some students prefer to be tutored in person so you may be able to find some local clients.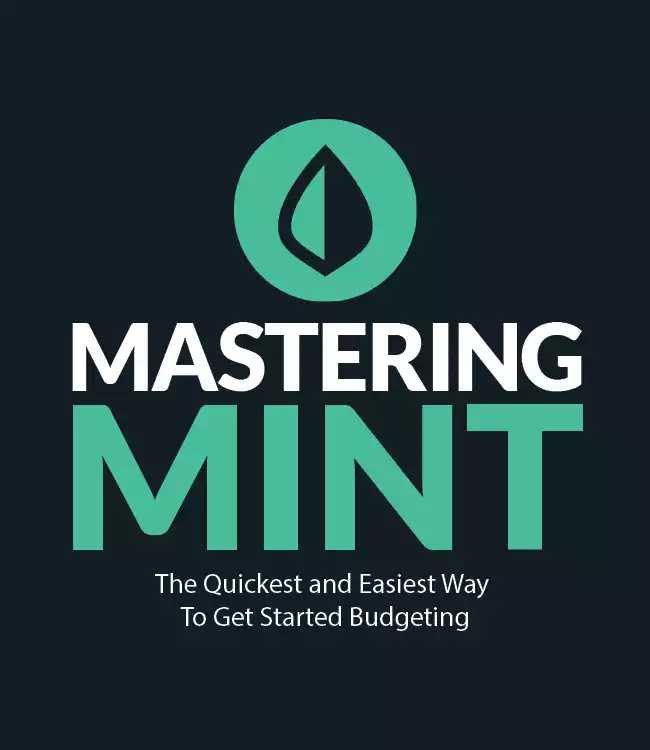 Sell Stuff
Students have some unique opportunities to sell things.
Dumpster Dive
College kids are notorious for throwing great stuff in the trash because they can't be bothered with it when they move out at the end of the semester. So much so that the end of each semester has become something of a dumpster diving holiday around Columbia and NYU's campuses in New York City.
See what perfectly good stuff your peers have chucked out and sell it on e-Bay or Craig's List or your school's local FB page. Textbooks may be especially lucrative. Check out other college's dumpsters nearby.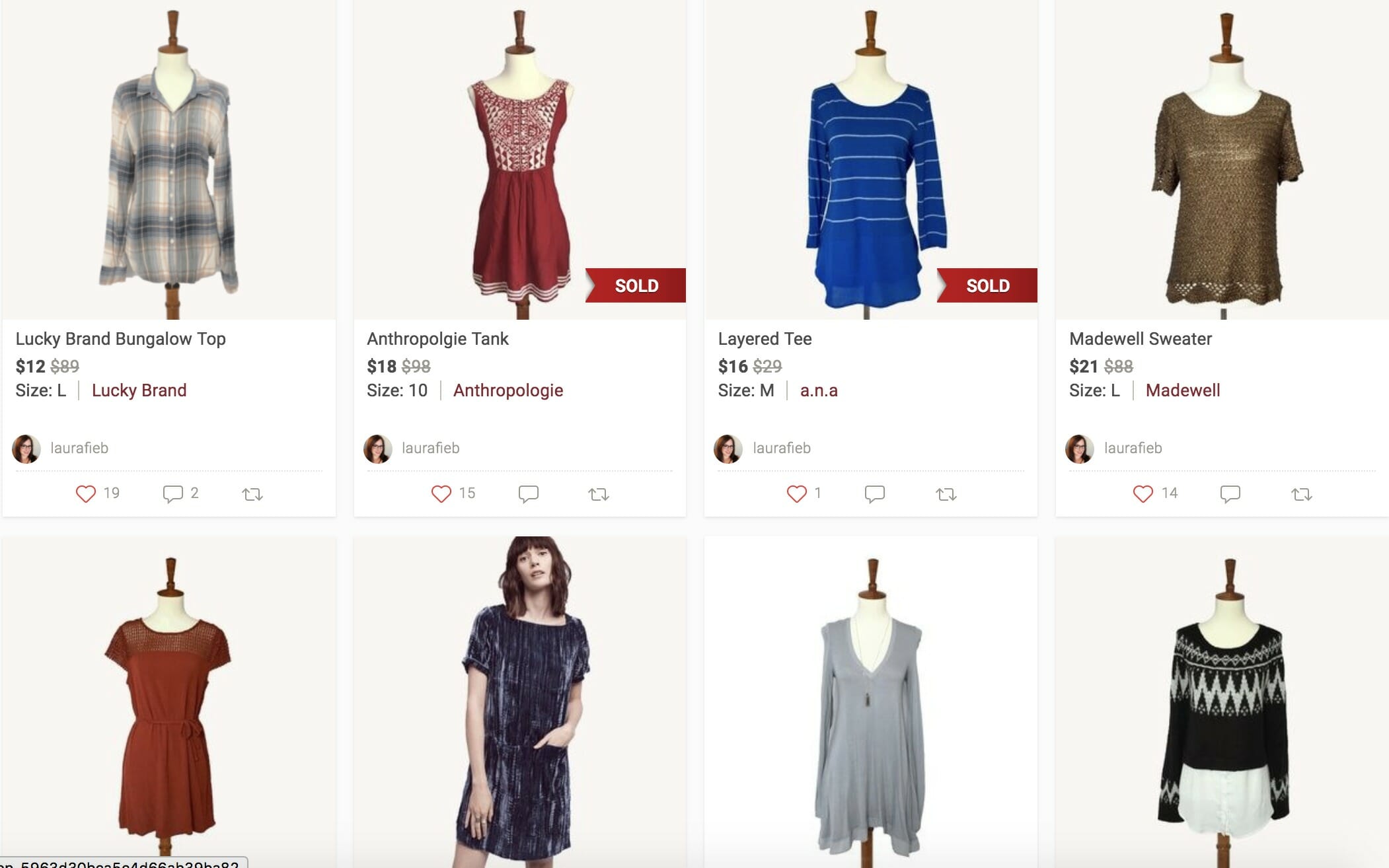 You know that bin of clothes you've been storing in your closet for years? If you're never planning on wearing any of it again sell it. Take some time to go through it and pull out the stuff that is still in good condition and sell them online for some extra cash. There are plenty of websites like
There are plenty of websites like Thredup and Poshmark that are online marketplaces for used clothing. One man's trash is another man's' treasure. And there is always Ebay.
Sell Your Team Tickets
Some universities give students early access and discounts to tickets for on-campus sporting events. LSU offers season tickets for its football team to students for $130, that's total, not per ticket! Season tickets on StubHub are selling at a starting price of $450. That's a nice little profit for a poor college student.
Even if you like football, this is a pretty good way to make money. Sell the tickets and watch the game in a bar. If you can get season tickets and then sell them as a package, that saves you the hassle of having to sell each ticket individually.
Don't list your tickets on a site like Stub Hub; you'll be charged a fee. Stub Hub charges 15%, not bad, but you can list them on Facebook or Craig's List for free.
On Your Own
There are lots of opportunities to freelance without using established sites too, but it takes more effort to hustle up clients.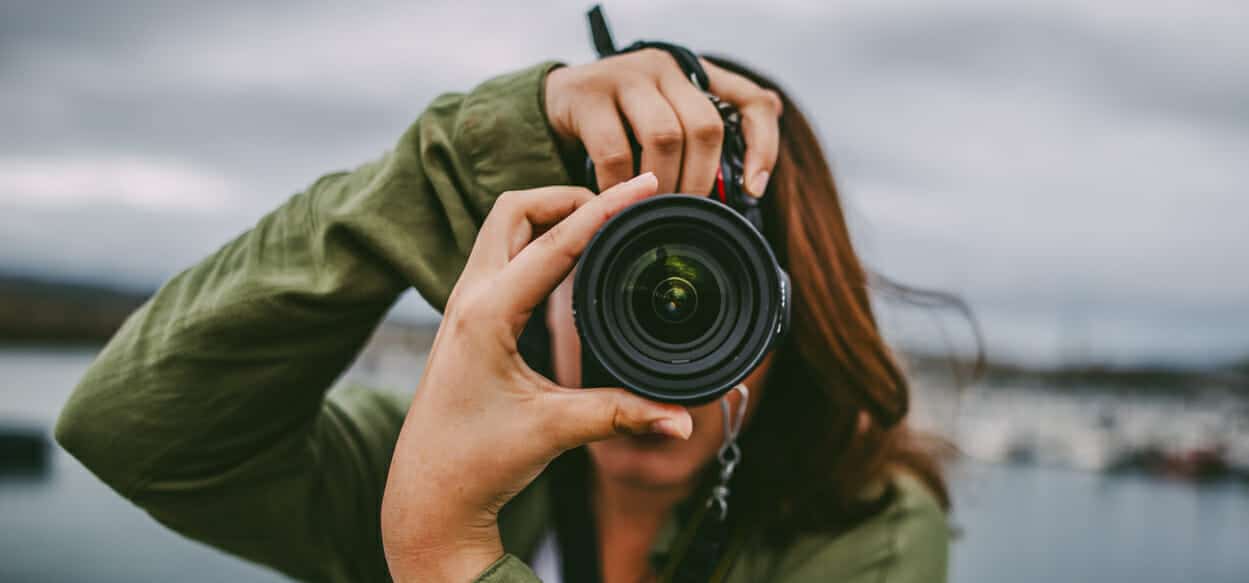 Photography
Photography is always listed in ways to make money lists, but no one is going to hire a college kid to photograph their wedding. But that doesn't mean there aren't ways to make money taking photographs.
Again, find a niche market that isn't saturated with competition, most of whom will be more experienced than a twenty-something student.
There is a lot of turnover for apartments in a college town. Look for real estate listings that have particularly poor photos or have been on the market for a long time and ask if the landlord would be interested in some better photos for their listings.
Look for restaurants that have crummy photos of their food on their sites and offer to upgrade those. Offer to take headshots for Linkedin profiles. Fill a specific niche, and you'll get more work.
Fill a Gap
When I first moved to New Orleans, I was amazed at how many businesses didn't have websites. Even many restaurants down here don't.
As a newcomer, I wanted to research things like hair and nail salons, and not all of them had sites to look at things like prices and hours. If I were a website designer rather than a writer I would be cleaning up down here.
Find a gap like that in your local area that you might be able to fill. Go into businesses and pitch yourself. Businesses small enough not to have websites are small enough to be owner operated, so you have a good chance of speaking with the boss when you walk in.
Cleaning
Some people love to clean; even if you don't, it's a quick way to make pretty good money. Most people who hire a cleaner aren't like those people you see on Hoarders.
They just want someone to do the "heavy lifting" house cleaning stuff like mopping the floors and cleaning the bathrooms, but they stay on top of the day to day stuff pretty well.
That's certainly not true of everyone, but you can avoid cleaning up crime scene level dirty homes by giving an in-person estimate.
The startup costs for this business is very low. Print up some cheap business cards or even flyers with contact information tags and push them under doors or post them anywhere that has a bulletin board.
Some cleaners require that clients provide the cleaning products and implements and some bring their own from job to job. If start up money is tight, use the stuff from your own apartment to clean other people's until you get some cash.
The average independent cleaner (not working for Merry Maids or a similar service) make between $25-35 per hour. A few hours a week and you could make a couple of hundred dollars.
Be an Organizer
Not closets, events! Your school's Facebook page is a great place to advertise this. Are there outings that fellow students (or anyone else) may be interested in attending in your area? Maybe a weekend skiing trip, a hiking expedition, an overnight in a nearby city?
You can put together a trip and charge everyone a little more than what it costs to pay for the trip. That pays for your trip and some money for your services.
Special Greek Designs
If you have any graphic design skills, take advantage of the special events held by various campus organizations. They often hold events that require a lot of design work, t-shirts, flyers, logos. These groups don't always have a big budget and will be more willing to work with a non-professional designer who charges less.
Become a caregiver
With an increasingly aging population, many people are seeking caregivers to assist elderly people in their homes. You can find clients on sites like Care.com and charge by the hour.
A Penny Saved is a Penny Earned
Saving money is sometimes easier than making money.
Apply for Scholarships
A good way to save money on college expenses is to apply for scholarships. As many as you can get.
There are so many scholarships available, and many of them go unrewarded because no one applies. Everyone applies to the big dollar ones, but that means there is tons of competition. Or people wrongly assume that you have to have perfect grades, volunteer, play an instrument, and a sport to win a scholarship.
Not true! There are plenty of scholarships out there for us lesser mortals. And many of them have nothing to do with grades. There are scholarships for vegetarians, snowboarders, and people who feel passionately about potatoes.

Apply for as many as you can. Applying can be a lot of work, but it's mostly front-loaded. You can use the same essay multiple times, and some scholarships continue from year to year if you just reapply and often you don't need to go through the whole process again, just let them know you want to re-up.
Go into Management
These will give you some good skills to add to your resume.
Be an RA
If you are looking for a campus job look into being an RA. A resident advisor is a student who supervises and helps fellow students who live in their dorm room. You help with everything from roommate disputes to consoling homesick freshman. The compensation varies by the college, but most offer reduced rates for housing, meal plans, or tuition and some provide a cash stipend as well.
Manage Your Building
If you live off campus, you might be able to get a rent reduction in exchange for things like keeping the common and outdoor areas clean or doing small handyman type tasks like fixing a leaking sink or shoveling snow.
If the owner of the house or building isn't local they may use a management company to handle the big stuff like collecting rent and major repairs but there is still plenty you can do, and they may be glad to have some eyes and ears that live on site.
Reconsider Your Timeline
If you don't want to spend so much time hustling for money while you're going to school, there are other ways to avoid taking out huge student loans.
There is no rule that you have to start college the autumn after you graduate from high school nor that you have to go to college for four uninterrupted years. To take out less student loan debt, it's wise to consider delaying college for a year or two and working full time while living at home to save money.
You can take an online course or evening courses while working full time. Find a job that provides tuition assistance. Even some fast, good employers offer it now, including Starbucks and Chipotle. If you do seasonal work like construction or lawn care, use the offseason to go to school.
When you do graduate, you will have a few years of work experience to add to your resume, and that may allow you to skip right over the low paying entry level jobs available to 22-year-olds who went to school full time for four years.
It All Adds Up
In the beginning you might have to work at a few of these options to make significant money but once you have worked for a few clients in things like tutoring or cleaning, you may start to get more and more clients by word of mouth and be able to spend enough time in one field to make enough money to cut back on the other jobs. It could amount to quite a bit of money.
The point is, you want to always have some form of income while you're college so you can graduate as close to debt free as possible.
Get our best strategies, tools, and support sent straight to your inbox.