Need some ways to make money on the side?  Of course, we all do. This list contains real, sustainable ways to help you continue to make money and alternative ways to make extra money.
I would like you to ask yourself, "Why do I want to make more money?" I would guess the answer might not be: to buy a boat, to go out drinking with friends, to pimp your ride. But instead, it might be because you aren't making enough money from your main job, or you're looking for an alternative job to transition into.
We all want to make more money, but by asking yourself this question, it will help you to figure out exactly what you want to do to earn it.
This list does not contain ideas like selling your sperm and other ways to make a quick buck, but instead, this list will give you real ways to make money on the side and help you continue to make money and improve your lifestyle.
Personally, I've done some of the things on this list and can talk in detail about how I did it. I'll admit that none of them were easy, but if you want to earn more money, or just make some extra cash, you are going to have to work for it.
Unfortunately, that is the way of the world and there is no easy way out. Stuffing envelopes from an ad you saw in your local paper earn you jack shit, except paper cuts and an addiction to caffeine.
Let's begin with the easy stuff, and work our way to the harder, but more sustainable ways to make more money. If you need more, there are 127 more here.
Subscribe for a
free chapter
of our book on automating your finances -
Mastering Mint
.
1. Sell Your Useless Stuff On eBay Or Craigslist
I say "useless shit" because I don't want you selling a baby or something. Just so you know, I had a friend that posted a fake ad on Craigslist selling a baby for a laugh, and the only one who ended up laughing were the police who kicked down his door and arrested him. True story.
I'm willing to bet you have a closet or a garage full of stuff that you never use. Golf clubs you bought because you wanted to golf and quickly realized that golfing sucks. An old subwoofer and car amp because when you had a Honda Civic in high school and that's just what you did.
Or, an entire box of unopened playing cards because you started collecting them when you were 10, and for some stupid reason, you never stopped — and you have yet to learn a single card trick or how to play poker.
First, make a list of everything you own and ask yourself if you've used that item in the last year. If the answer is no, then you should sell it. I like to sell bigger items on Craigslist so I don't have to pay for shipping. Smaller things can be boxed up and sold on eBay.
Here are a few resources to help you sell your shit online, and I suggest you read them before starting if you decide to go this route:
2. Buy Items From Yard Sales To Sell On eBay Or Amazon
I have a friend who has been doing this successfully for almost a year now. He goes to yard sales and discount stores and finds items that will make a profit online. Before he buys the product, he scans the barcode on his phone using the Amazon iPhone app to see how much the item is selling for.
If he can buy it cheaper, he does and lists the product online through Amazon. You can do the same on eBay. A lot of people make extra money this way and some even make a living off it. I'll admit, this would drive me crazy, but he love bargain hunting so good for him.
Click here to start selling stuff on Amazon.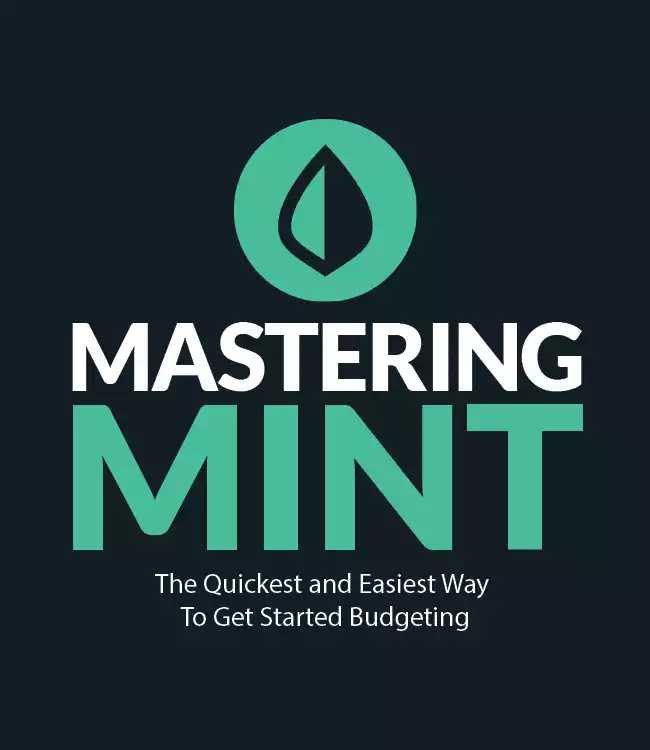 3. Make Money From Your Couch
Want to get paid to for your opinion? Who doesn't?! With Survey Junkie you make money by taking surveys. You earn points that can be converted into cash or other rewards. Just completing your profile earns you you're first 25 points. Once you build your profile, they will start matching you to surveys. Once you complete the surveys, you will earn virtual points that can be redeemed for PayPal or e-Giftcards. You can take online surveys anywhere, anytime, and on any device.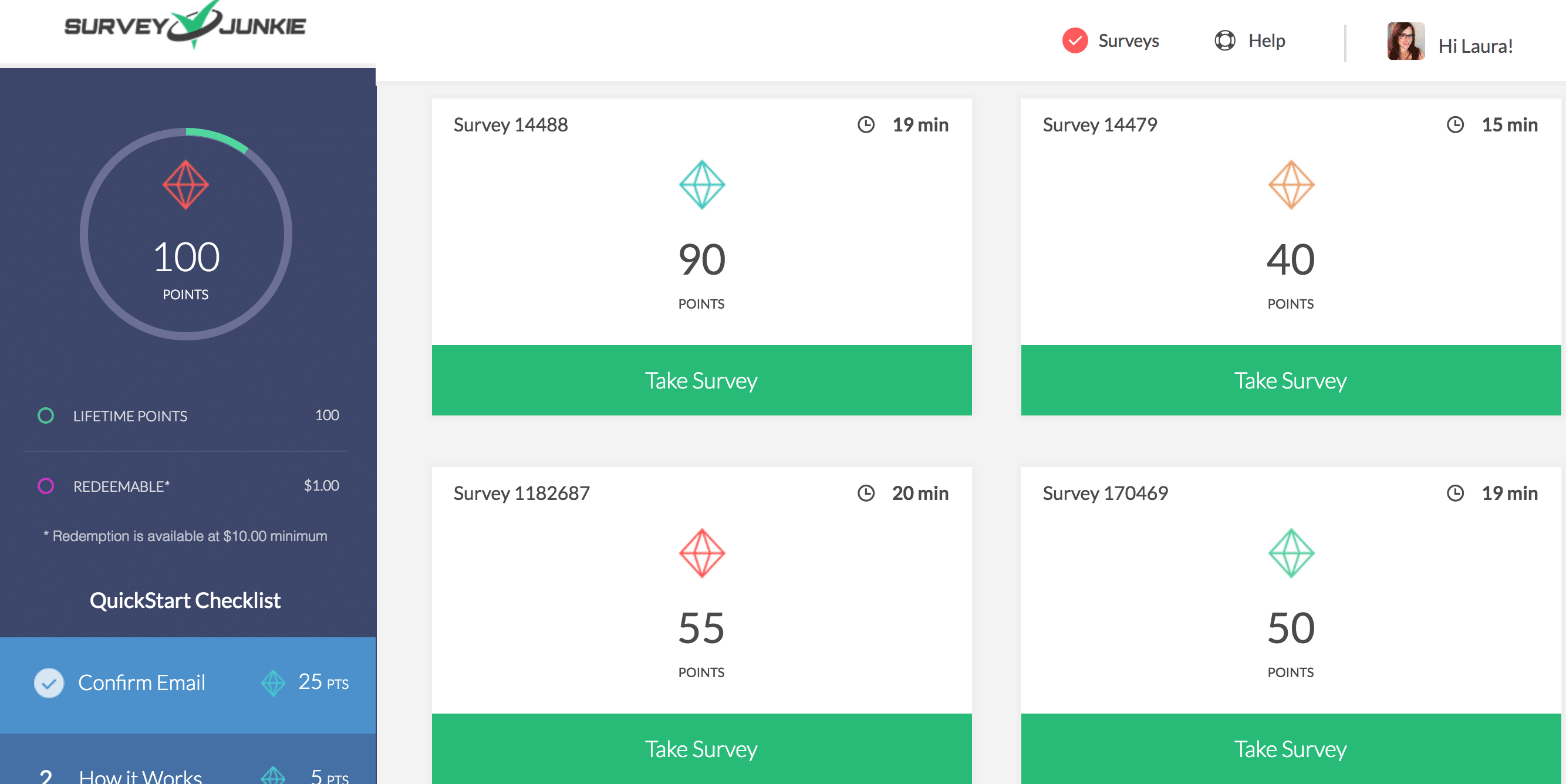 If you have some time to kill during your lunch break or commercials, sign up of Survey Junkie to make pocket change. Most surveys are worth 20 to 200 points, but on rare occasion, there are ones that go for more. You must act fast, though, because they fill up quickly. 1000 points on Survey Junkie is equivalent to $10.00.
If you get the right survey, you could earn about 1000 points in 20 minutes, so it's definitely worth checking your account regularly to find those opportunities.
If your not into survey's you can make extra cash with InBoxDollars. Users can make money from home through completing tasks like playing games and watching videos as well as taking online surveys.
4. Offer A Hands-On Service
If you have a skill or a piece of equipment many people don't, you can sell your services to them. I had friends who turned a summer lawn mowing service into a full-time business, the same goes for shoveling snow.
If you own a badass lawnmower or snowblower, tour the neighborhood asking folks if they'd like their lawn mowed or there driveways/sidewalks cleared. There's no business like mow-business (or snow business).
But that's not all! If you are capable and willing, you can offer these services to your friends, family and complete strangers too:
Housesitting
Pool cleaning (I have some experience here with Swim University)
5. Make Something And Sell It Online
Instead of selling your useless shit, you can make something — I used to sell gimp keychains in grade school (yes, I'm a man).
Thousands of people make and sell crafts on sites like Etsy, Amazon Handmade and eBay. In fact, my mom has a side business selling crafts around the holidays at the local markets. I also knew someone who sold custom gift baskets out of their home.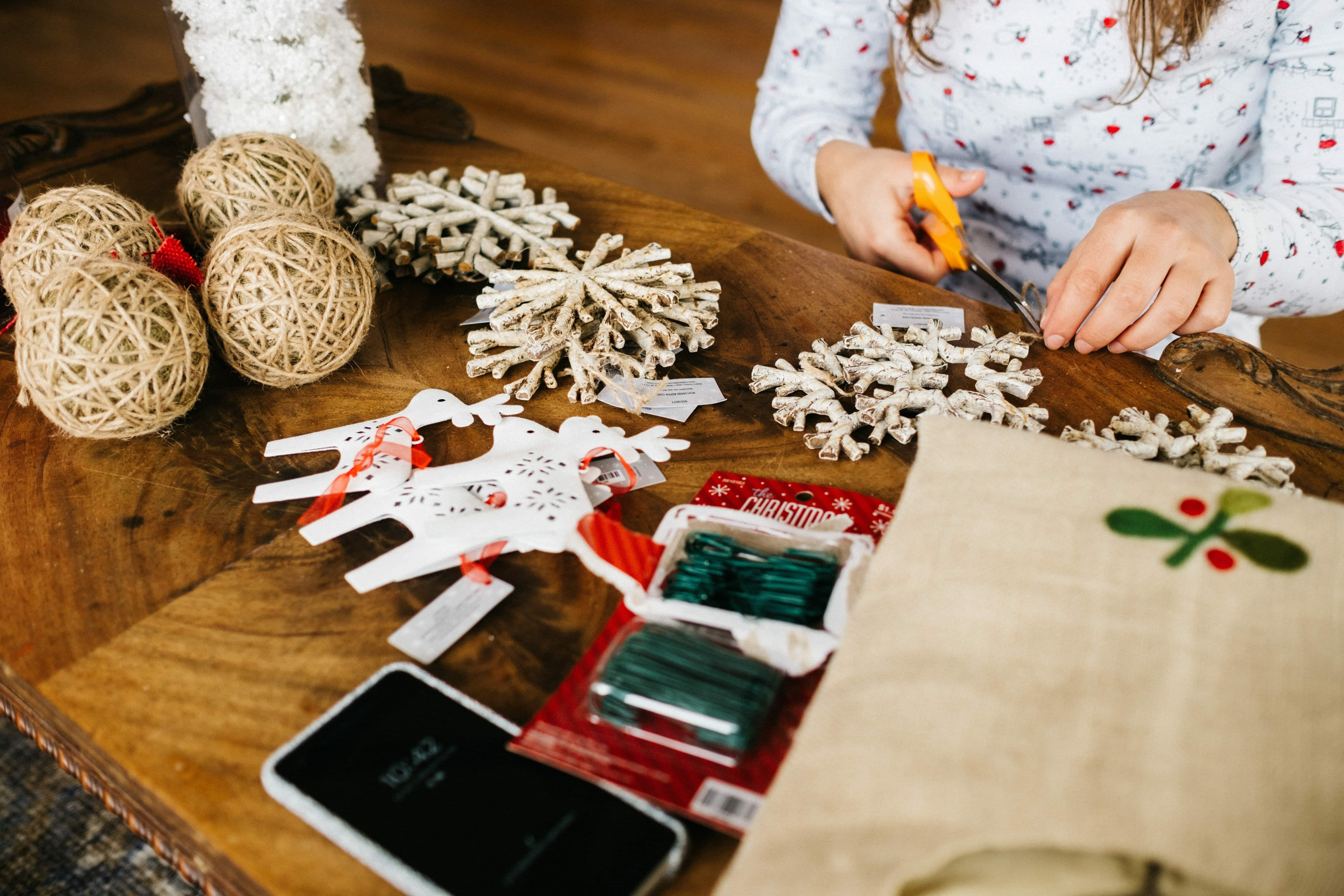 If you can make something tangible, you can sell it. The trick is to find the best place to do this. Here are a few options that might work (it's best to try them all and see what works):
6. Amazon's Mechanical Turk Program
I'll be honest when I first wrote this post, I had no idea what it was. But after looking into it, it seems pretty cool, and the best part is you can do it from your computer.
The gist is, sometimes people need things to be done that computers can't do, like finding a good image for a blog post, researching on a topic, or categorizing things in a spreadsheet. These people are willing to pay you to do this for them.
Sure, some of the work might be tedious, but like I said at the beginning of this post, you need to work to earn money.
You can visit https://www.mturk.com/mturk/ to get started.
7. Become A Virtual Assistant
Right now, there is a big need for Virtual Assistants (VA), which are people who assist others (like business owners) with tasks such as scheduling. For instance, I hired a VA to build a list of personal finance blogs I could check out. There were so many of them, that I wanted a list to work off of instead of Googling all day.
Here is some more information on how to become a virtual assistant.
8. Amazon's Affiliate Program
If you currently have a website or blog, chances are you have some people reading your stuff. Perhaps you even told them about something like (oh, I don't know) using Amazon's Affiliate Program. See what I just did there? I linked to Amazon.
If you sign up for their affiliate program (totally free), when you mention a product currently being sold on Amazon, you can get a special link directing your visitors to that Amazon page. The good news is that Amazon will track that visitor and you get a percentage of whatever they buy. Pretty easy, right?
I know lots of people who make their living doing this because I am one of them.
The only catch is that you actually have to create something to include a link in. Posting a link on Facebook isn't work, and your friends will hate you. But if you write an article (like this one) with a bunch of useful information and resources, you can link to stuff and get a commission.
9. Rent Out Your House/Stuff
My brother bought a townhouse near his job that had three bedrooms and three bathrooms. Turns out, he doesn't need all that room. It just so happened that I was moving out of my condo and needed a place to stay. So, I now live with my brother and pay him rent on a house he owns. He makes an extra $500 a month, and I do all the cooking and a lot of the cleaning because I'm home all day (man, he lucked out).
If you have an available room in your house, see if you can rent it out. Or, if that's not what you're into, you can rent your stuff.
My dad has lots of unused tools in the garage, like an air compressor (which he probably only used once). I'm pretty sure he could rent it out, or even sell it.
10. Ask For A Raise
Here's an easy one: ask your boss for a raise. If you have a job and want to make more money, you're gonna have to ask. Sorry, your boss won't give you more money because he or she is "just a good person."
Andrew has written a fantastic post on negotiation, asking for a raise that you should check out.
11. Freelance
I did this for the past 10 years because I was good at designing websites, but perhaps you have another skill. My friend gets paid to write blog posts; another friend gets paid to edit copy. I also know people who build web apps and iPhone apps, design brochures, etc.
Put yourself out there if you have a skill someone or a business is willing to pay for. Look on Craigslist for freelance opportunities or join a site like Upwork.com or ODesk.com.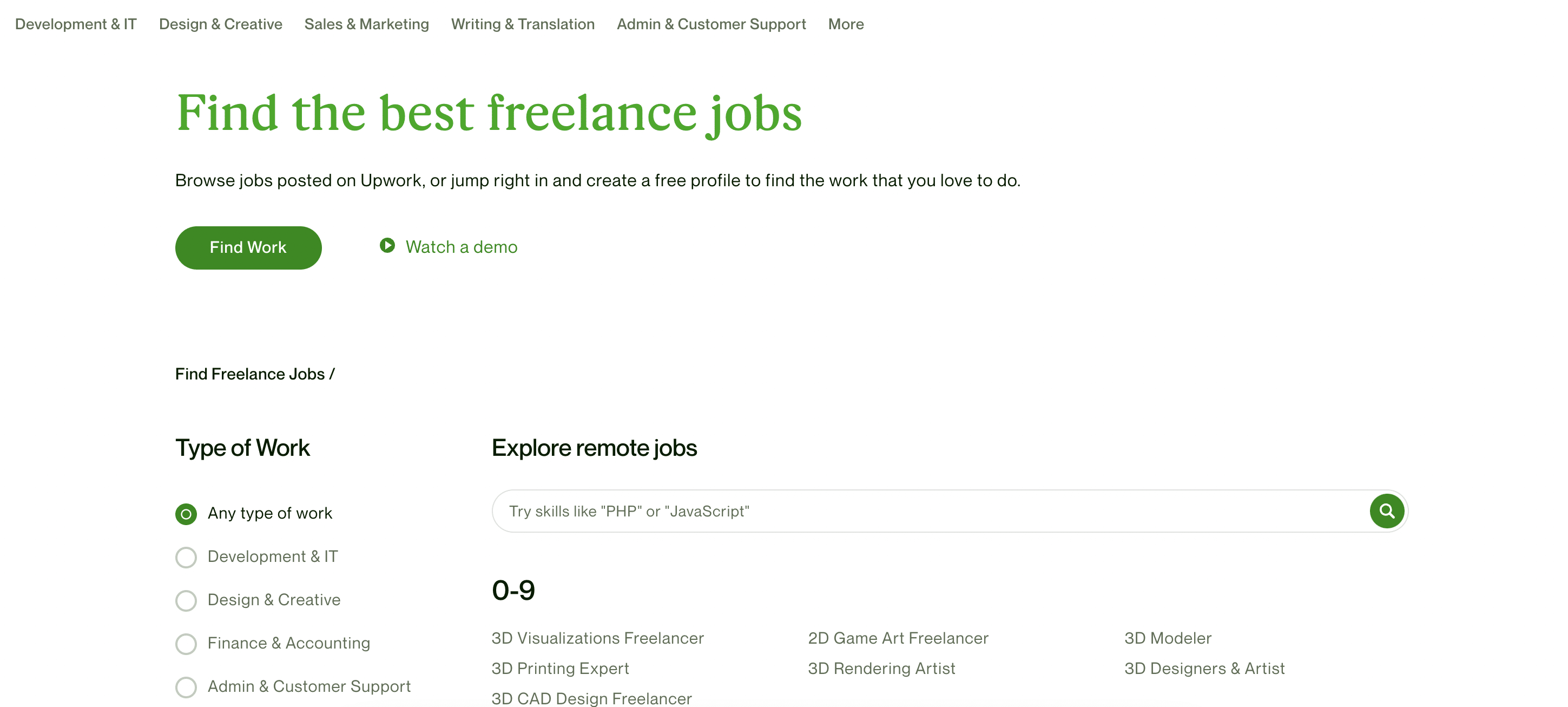 12. Sell Your Knowledge
You wanna make some serious money? Do you possess the knowledge to help someone make more money or improve their job? Then you, my friend, might want to think about turning your knowledge into a product by creating a downloadable ebook that you can sell online.
I know countless people that have done this very thing, including myself. If you want to look into this further, I suggest you check out the work of Nathan Barry. The dude has been making money off the things he knows for the past few years. I read his books, and so should you.
I recommend selling products using Gumroad.com. It's truly awesome!
Are You Ready To Stop To Make Extra Cash?
You can't make money by thinking about how you'll make money — you have to do something. Sitting around all day dreaming about a boat isn't gonna make a boat appear in your front yard. And if you think playing the lottery…you know what, don't even get me started on that fool's tax.
I'm giving you a task and a goal right now: pick one of these ideas, decide how you're gonna do it, and make $1 doing it. If you make your first dollar and you're all giddy about it, leave us a comment. If you're already doing one of these and are all giddy about it, leave us a comment too. If none of these are right for you, here's 127 more.
Now, go get 'em tiger!
Get our best strategies, tools, and support sent straight to your inbox.