Table of Contents
Start Making More Money: Here Are Online Jobs Ideas For Everyone
Tired of commuting, annoying coworkers, and being stuck in a cube all day? If the answer is yes, an online job might be just the solution you're looking for. We checked out dozens and found the best online jobs for everyone.
If you have considered an online job in the past, you might have given up because so many of them are clearly scams. Or worse, are not clearly scams at first and you only find out once you've invested some time and maybe even some money.
But there really are legitimate online work from home jobs, and some even offer benefits. Whatever your situation, we found legitimate online jobs for everyone.
Start a Blog or Niche Website
Like writing? Is there a specific topic you can't shut up about? Create epic content around it. Provide value and grow your audience by staying consistent.
This site you on right now supports our family as well as many other contractors and freelancers. If you create great content, monetize properly and keep at it you can create a lifestyle business and escape the 9-5. And there a plethora of ways to make money with a website.
affiliate marketing is the most popular way to make money online. Simply put, affiliate marketing is when you get paid to send an existing business a customer and you get paid if this customer must convert into an actual sale.
You can also sell information to your readers. If you write a travel site, for example, you could write a series of city guides and charge people to download them.
You can design courses and charge for access to those. In fact, plenty of bloggers sell classes on how to make money blogging.
Since you are starting out, it will take a bit for your site to gain some traction. Sorry but that's the truth for 99.99% of all new bloggers for the first few months. That means we're going to optimize for cost and efficiency.
When it comes to finding the highest quality host for the lowest price HostGator wins hands down. Depending on the day it's between $2.75 and $3.95/month for the tier you need.
Of course, it's not that easy. It takes hard work to grow a blog or authority site into a revenue-generating behemoth. Why?
Because you've got to have the patience, professionalism, and willingness to think of it as a long-term investment. The profit potential is enormous, but it takes time.
Also, leveraging a social media platform that's relevant to your niche can help accelerate spreading your message.
Make Some Quick Money Online
These aren't jobs in the traditional sense but are ways to bring in a little extra money when you're bored or by doing things you already do.
Survey Junkie
Want to get paid for your opinion? With Survey Junkie share your opinion to help brands deliver better products and services. After you create your profile, they will start matching you to surveys you can take online anywhere, anytime, and on any device.
Completed surveys earn virtual points that can be redeemed for PayPal or e-Giftcards.
Survey Junkie is excellent for anyone who wants to make extra cash from their couch. If you have some time to kill during your lunch break or commercials, sign up for Survey Junkie to make pocket change.
Most of the surveys are pretty easy, and you are not required to sign-up for other services so no annoying spam mail. For starters, it's entirely free, and you earn 25 free points when you create your account.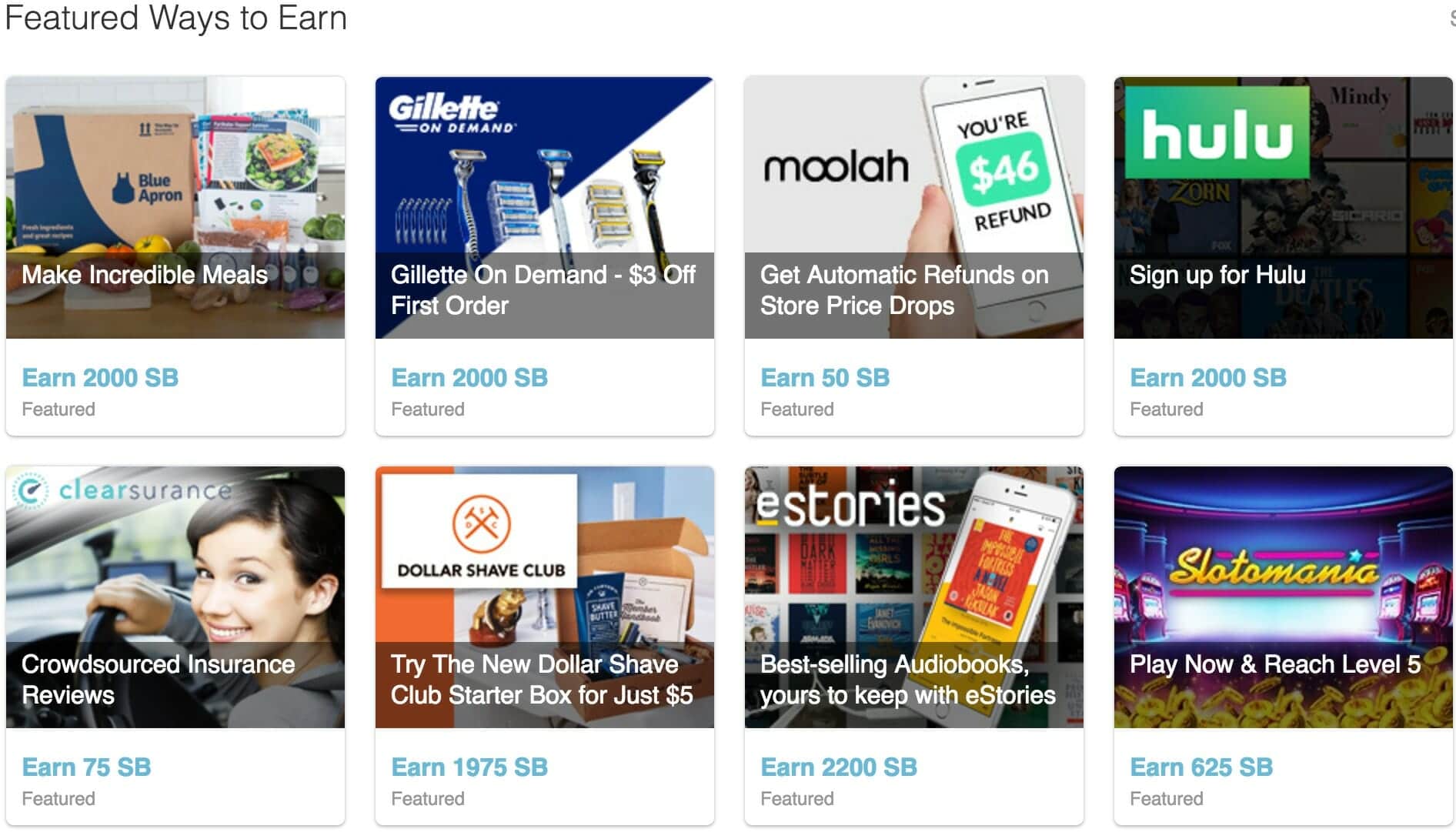 Swagbucks
When you join Swagbucks, you can get cash back when you buy online from more than 1,500 retailers including places you probably already shop like Amazon, Target, and Starbucks. You earn points for each dollar you spend and also get exclusive coupons and deals exclusive to Swagbucks shoppers.
Also, you can earn points when you use the Swagbucks Yahoo search engine, and when you watch exclusive videos, Swagbucks has put together. You can redeem your points for gift cards or get cash back through PayPal.
Ebates
Ebates is a site that gives you cash back when you shop online. It's not a shopping portal but an affiliate of more than 2,000 stores including Amazon, Macy's, and Bed Bath and Beyond. Each store shows what percentage cash back you get when you shop with them.
Your money is paid out four times a year to your Pay Pal account or sent by check.
Ibotta
Ibotta is bringing coupons back in style with their app that pays you for finding deals on the items you'd typically be buying every day. Their app is free to you and that you get cash rebates right from your phone. They partner with stores all over the country to offer products and brands at discounted prices which they pay you back in cash.
After you buy the products, you selected at any participating store redeem your rebates by taking a photo of your receipt. They will match the items you bought to the rebates and give you the cash! Your cash back will be deposited into your Ibotta account within 48 hours. You can make $10 just for signing up.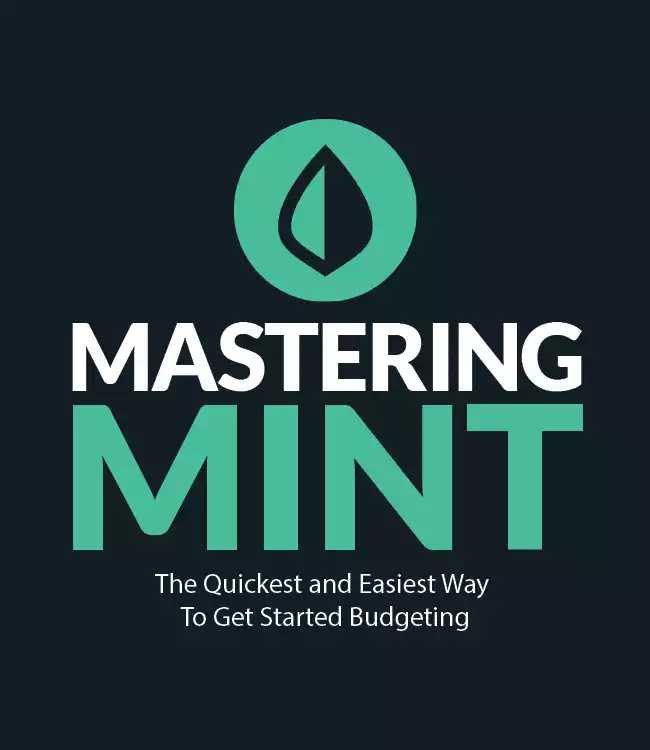 Online Jobs for Stay at Home Parents
It can be a tough decision for one parent to stay home after having a child. Sometimes the math of going back work just doesn't work out though. If one salary is going to be eaten up almost entirely by childcare costs, it doesn't make sense to work from a financial standpoint.
But it can be hard to adjust to living on one salary, or it may just not even be possible. A work at home online job for the stay at home parent can be an ideal solution. A parent is home with the baby and still able to bring in some money at the same time.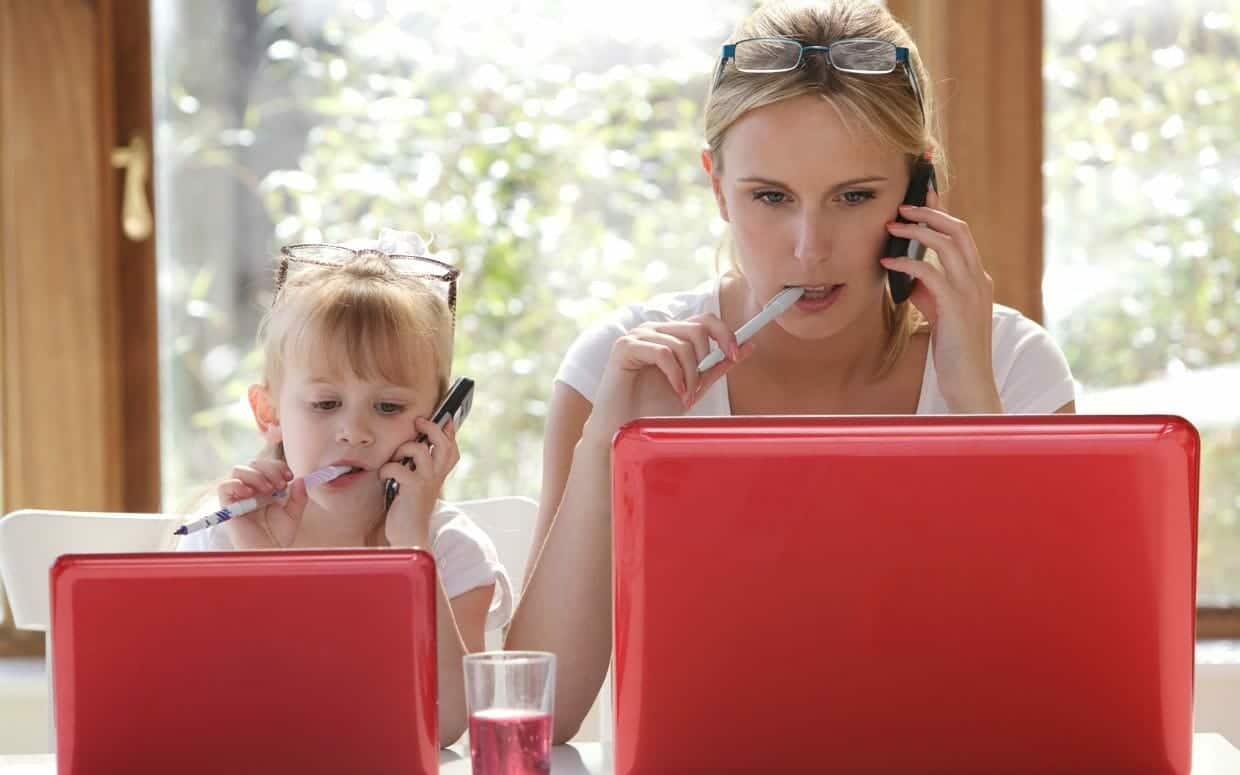 Dropshipping
Does this word confuse you as it does me? Are you telling me I don't have to keep the inventory of my products? Am I just a storefront? Whaaat?? Sounds too good to be true.
But, yeah. That's it. Let me explain…
Here's how it works:
It's an online store run by you.
Customers place orders with you.
You, the online store owner, forward the customer's order to your supplier (they're the ones that hold all the inventory).
Your supplier (aka drop shipper) packages and ships the order to your customer on your behalf.
This online business model is growing in popularity, and some view it as a better alternative to opening a store on a platform like Etsy.
You don't have to build a website; you can set up your online store with Shopify. Shopify even lets the most tech-challenged amongst us to have a beautiful online store up and running in no time at all.It has everything you need to sell online or on social media.
Worth a look:
eBay
I put this one at the top of the list as an excellent online job for a stay at home parent because kids outgrow things so quickly, their clothes, toys and all the gear they require.
Why not sell that stuff on eBay? A lot of parents buy second-hand baby and kid supplies because they are so often hardly used and cost a fraction of what new things would cost.
There is also no shortage of free baby and kid stuff you can sell once you run out of your own. People just give it to you, you can find it at yard sales, thrift stores, and even for free on sites like Facebook and Craigs List.
Once you've been selling for awhile, you will get a sense of what people are buying and can expand into other areas if you choose.
eBay will help you price out shipping costs, and you can choose to include that in the price of your item and offer it with free shipping. There are several ways you can be paid after eBay sales. There are also several types and levels of commission that eBay takes as their cut of each transaction.
Convergys
Convergys is a call center. Jobs range from tech support to sales. As an entry level job only a high school diploma or GED is required as well as a landline telephone.
Employees can work as few as 16 hours a week up to full-time at 40 hours per week and can choose their work schedule but must commit and stick to that schedule.
You are considered a Convergys employee and full-time workers are eligible for benefits. Pay ranges from $7-12 per hour and is paid via direct deposit every two weeks.
Hilton Worldwide
Hilton Worldwide jobs entail making reservations and customer service. A high school diploma or GED and one year of customer service experience are required. You will also need a landline. There are shifts available for both full and part-time workers.
You will be an employee and eligible for benefits if you work full-time. The job pays $9 an hour to start, and you can make up to an additional $2 an hour when you meet specific goals.
Online Jobs for Side Hustlers
These jobs are for those of you who are looking to turn a side hustle into a full-time gig eventually.
Fiverr
Fiverr is a freelancing site that lets people post their services for $5 a job and often more. There are all kinds of jobs search from online marketing, freelance writing, graphic designer, affiliate marketing and SEO services among them.
You create a profile with a list of services you can provide and choose a price for them from $5-995. Fiverr pays via PayPal, and they keep less 20% of every job you complete.
If you're skilled, online clients sometimes refer real-world clients to you, and you can build a solid regular, client base. If your portfolio is thin, low ball some bids to establish a body or work and ratings from happy clients.

Etsy
Way back in the early days of LMM we interviewed Mary Lynn Schroeder who runs the #1 rated leather shop on Etsy. Mary Lynn started her Etsy shop while she was working full time and it eventually became her full-time job with eight employees and more than 300 wholesalers.
You may not think you're good at making the kinds of things you think of when you think of Etsy, items like jewelry, clothes, and paintings but there are so many other products. Spice rubs, pottery, bookmarks, pillows. Surely there is something you are good at making or could become good at making.
Etsy charges $0.20 to publish a listing and a 3.5% transaction fee on the price of each sale.
Website Building
Sure you could bid for these types of jobs on sites like Upwork and Guru, but you'll be up against a lot of competition. A much better way to get your website building side hustle off the ground is to target small businesses in your area.
Nearly 60% of small businesses have no website. This is a significant opportunity for you and them. How many of us want to see a business's website before deciding if we're going to patronize it?
At the very least I want to know a business's hours and prices. If I have two choices and one has a site, and the other doesn't, I patronize the place with a site because I know at least a little something before I go.
Another benefit of targeting these small businesses is that you don't have to be some master website builder to get their business. Even doing a bare-bones site can improve their sales so you can learn and get better as you go.
You can even start out using simple drag and drop site building services like Squarespace and Wix to build client sites.
Online Jobs for Professionals
These jobs will be some of the best paying because you do have to have some professional experience and sometimes credentials.
Registered Nurses
RN's can make good money working from home, and without the insane stress and hours, they deal with when working in a hospital. The median salary for a "phone triage nurse" is $71,251. 
United Health Care – Many health insurance companies have nurses available to speak to patients 24 hours a day by phone. You will answer patient's health-related questions and help them find and schedule appointments with in-network doctors.
United offers full and part-time positions with flexible hours and benefits for full-time employees.
Cigna – Cigna is another health insurance company. They offer work from home positions for RN's as nurse case managers. Nurse case managers help coordinate patient care between Cigna, doctors, hospitals and care facilities.
Cigna offers full and part-time positions with flexible hours and benefits for full-time employees.
The Hartford – The Hartford provides Worker's Compensation insurance. The company hires nurses to review and evaluate worker's compensation claims.
The Hartford offers full-time positions with benefits.
Accountants and Bookkeepers
More and more businesses are looking to outsource work and looking for virtual assistant services.
One of the biggest areas for doing so is accounting which is why there are so many opportunities to work online now as a freelance accountant. The average salary for online accountants is $50,000.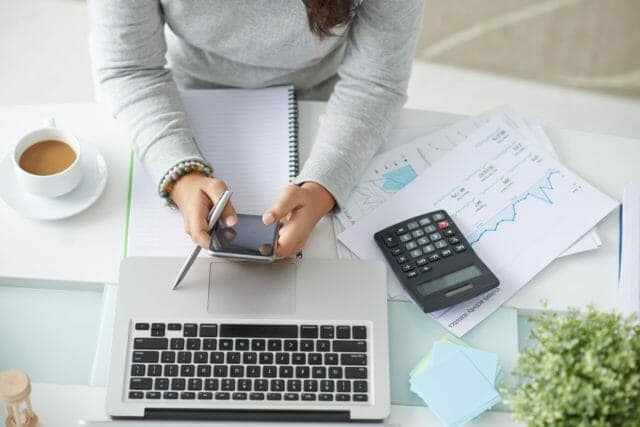 Bookminders offers outsourced accounting services for small businesses and non-profits. Employees are required to have a bachelor's degree in business or accounting and a minimum of five years experience in finance or accounting.
The jobs are primarily home-based, but there is some local travel required.
There are full and part-time positions with a minimum of twenty hours per week required. Full-time positions offer benefits.
TurboTax offers two types of work from home positions. If you don't have an active credential but do have a business background, you can work in a Tax Support role. You will answer general customer questions but not do any tax preparation.
If you are a credentialed expert (CPA, EA, or practicing attorney), you will answer more technical tax-related questions and help customers prepare and submit their taxes.
TurboTax offers flexible scheduling and benefits for full-time employees.
Accounting Department offers comprehensive accounting services for small and mid-sized businesses. All employees are home-based, full time and eligible for benefits.
Online Jobs for Teens
By teens, we mean those under the age of 18 because it's harder for underaged kids to find work online. Don't worry, we made a list for you here.
The Forum Wheel
Like to post on internet forums? Now you can get paid to do it. The Forum Wheel is paid by online business owners to get people to post comments and drive discussions on their forums and blogs.
You are required to submit ten test posts to make sure you have excellent writing skills. For each post, you will earn one credit, and one credit is equivalent to $0.05.
The more active you are, the higher level you can achieve and each level rewards you with extra money for each post. At the top level, level 10, you earn $0.50 per post which isn't bad for doing what you might already be doing on a forum like Reddit for free.
There is no minimum for payout, and you're paid via PayPal.
Samespeak
Samespeak is a fun way of making money and help people learn English by conversing with them through Skype. You will be given details on what things each student needs to work on, so you don't have to come up with a lesson on your own.
You earn $10 for every 30-minute English conversation you have with a student. Once you make $100, the money will be deposited into your PayPal account.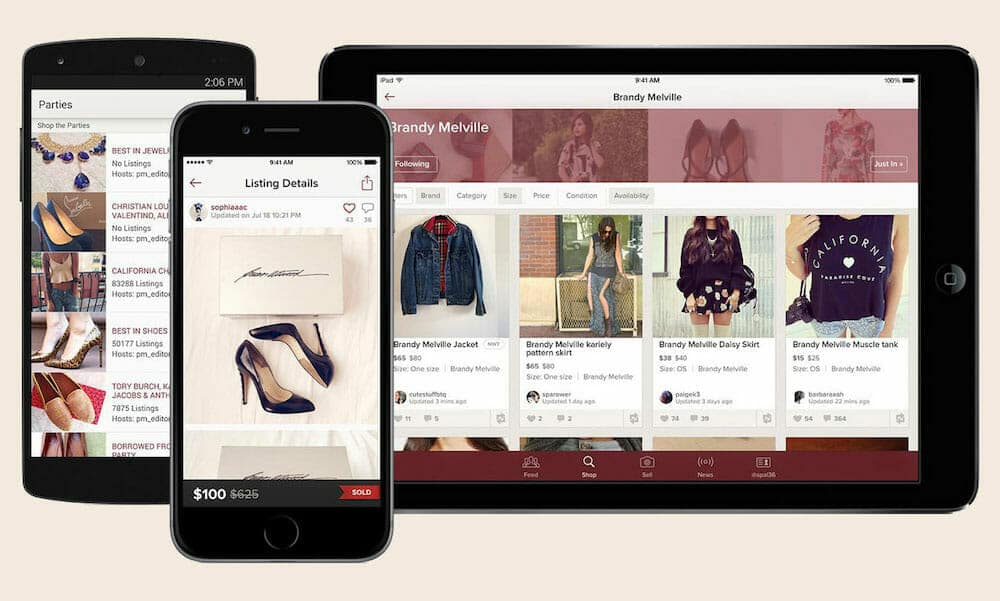 Poshmark
Poshmark is an online platform to sell used clothing. There is no set minimum age. It's according to each state's legal age of consent. In the US, that ranges from 16-18.
Selling used clothing is a great way for teens to make money because they're always outgrowing things. Once you run out of things, you can sell stuff you buy at places like thrift stores or yard sales.
You set the prices for your items. If you're unsure what to charge you can look for similar things on the site and price your's based on that.
The beautiful thing about Poshmark is that you can withdraw your earnings anytime you want. They will be directly deposited into your bank account, or you can request a paper check.
For all sales under $15, Poshmark takes a flat commission of $2.95. You keep the rest. For sales of $15 or more, you keep 80% of your sale, and Poshmark's fee is 20%.
Online Jobs for College Student
All college students could use a little extra money but it can be hard to find job opportunities work with your schedule, and that is flexible enough to leave you enough time to study and do a little partying which is part of the college experience!
These easy online jobs will fit the bill, make some extra money without impacting your schedule.
U-Haul
U-Haul online jobs entail taking calls from customers to answer questions and to make reservations for trucks and storage facilities.
The base pay is $7.50-8.50 per hour with a chance to earn bonuses for booking rentals. You're paid for the four weeks of training, and if you eventually become full time, you can be eligible for benefits including medical and dental insurance and a 401k. Most reps work between 25-32 hours per week.
Wyzant
Wyzant connects local tutors and students. You need to apply online to become a tutor. There are no specific educational requirements; you don't have to be a certified teacher. You do need to be at least 18, reside in the United States and have a Social Security number.
Your application will be reviewed within 48 hours and once approved you can create a profile. You set your own prices, and the tutoring can be done online or in person. Wyzant handles the payments from your students and pays you via direct deposit or check.
The fees Wyzant takes are steep, from 40% to 20% depending on how many hours you have worked. My advice is to establish a few clients on the site and then agree to work together independently once you've built some trust.
Apple
Apple has online positions specifically for college students called AppleCare College Advisors. You will answer questions from Apple customers via telephone or live chat. The position includes discounts on Apple products, tuition reimbursement,  and paid vacation.
Apple works around your schedule and provides paid training. The position pays between $12-15 per hour which is pretty good money for a college kid!
Work is Changing
The way we work is changing. More and more of us are demanding better work/life balance and one of the best ways to achieve that is having a remote job. The average American's commute has gotten 20% longer than it was in 1980, it's now 26 minutes each way.
That's five hours of wasted time, lost productivity per week. Not having to go into an office each day allows workers to claw back the equivalent of eleven days a year. It saves them about $4,000 per year because they are saving money on work-related expenses like commuting and dry cleaning.
Telecommuting benefits employers too. Allowing employees to work from home at least part-time saves them over $11,000 per year. It also increases productivity and reduces attrition.
There are so many options out there for online work beyond data entry jobs or being a freelance writer.
Whether you are a student looking to make some extra money or an office drone looking to break out and turn your side hustle into a full-time gig, there is an online job out there for you.
Get our best strategies, tools, and support sent straight to your inbox.