Table of Contents
The Best Online Jobs For College Students (Without Putting on Clothes!)
Oh, the joys of college! The only time where being frequently intoxicated and poor is socially acceptable. Indeed, getting through college is challenging enough—trying to take on work on top of your academic endeavors can be overwhelming. Here are the best online jobs for college students so you're able to afford those kegs of Pabst and double pepperoni hot pockets.
If awesome had a flavor, it would objectively be double pepperoni – amiright?
When I went to college I had a part-time gig freelance writing. I credit that, along with Red Bull, Wikipedia, Mr. Noodles, whoever invented copy and paste, and fireball whiskey for me actually graduating.
It was a close one…College is hard!
Unfortunately, however, many students have trouble affording the cost of housing, tuition, and hot pockets without taking on some part-time work.
Even students whose expenses are covered by scholarships and family contributions might still need to work to afford clothing and discretionary purchases.
Regardless of your reason for seeking out work, it's difficult to know where to begin. If the thought of working at a fast food restaurant or bussing tables doesn't sound very appealing, you may want to consider the other options.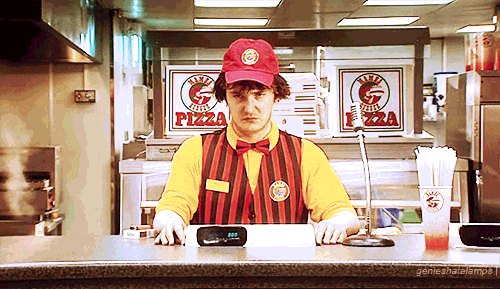 Listen Money Matters is here to tell you there is another way. One that doesn't involve anything illegal, or wearing a tragic uniform worthy of the depths of hell. Let's now explore the various online jobs for college students who have a little entrepreneurial spirit in them.
Getting ready to apply for online college work
Before you can begin pursuing job opportunities as a college student, there are a few things that you'll have to take care of first. If you don't already have a resume, take some time to put one together.
Be sure to include your relevant work experience, memberships to any clubs at your college or university and any extra skills that might appeal to potential employers.
It's a good idea to have a friend or mentor look over your resume before you begin applying for work to ensure that it is as polished and professional as possible.
Most of the job opportunities for college students we will cover here require remote work, which means that you'll need a reliable computer with high-speed internet access.
Even though you might be able to manage work from a library computer on campus, having a personal computer or laptop will make it much easier for you to complete tasks on your own schedule. Plus the you can work at home.
It's also important that you have a place where you can get work done with minimal distractions.
Whether you work at the library, at a local coffee shop, or in your dorm room, you'll want to have a desk where you have easy access to all the supplies and resources that you need.
If you're pursuing a gig or work for which you will be responsible for your own taxes, make sure you have some type of software to help you track and report your income and self-employment expenses. This will help you avoid a nasty surprise when it comes time to file your tax return.
What to look for in a job
Once you are ready to start applying for work, get a sense of what you're seeking in a job.
First, determine whether you want a job or a gig. A job usually entails consistent full- or part-time work with an hourly pay rate or salary that might come with certain benefits.
Gigs are far more flexible and involve a contract between you and an employer that outlines a more informal arrangement.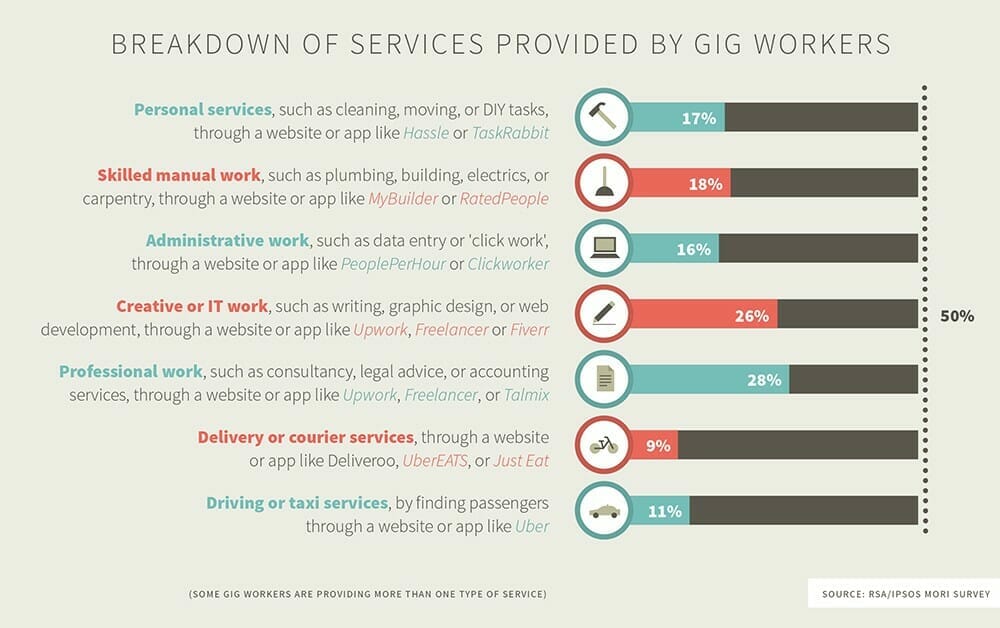 Source: Medium
As a gig worker, you are responsible for withholding and filing your own taxes and handling associated business expenses. Be sure to understand the differences between jobs and gigs so that you can identify suitable employment arrangements that work for your needs and circumstances.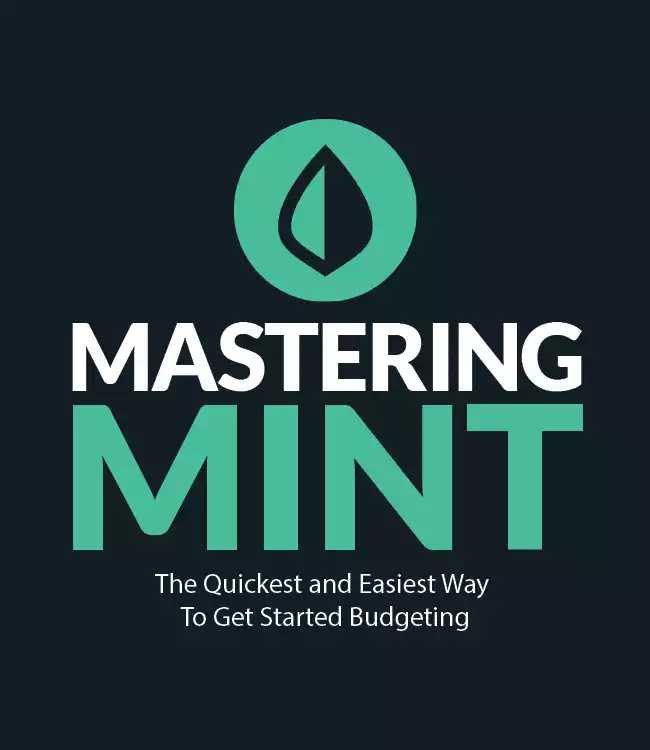 Best online jobs for college students
Below are some of the most common and lucrative online jobs for college students available to those who need a little extra money online while furthering their education. Most of these work from home jobs are flexible, and many of them can be done on evenings and weekends.
Virtual tutoring
If you have a particular subject at which you excel, why not capitalize on it? There are numerous companies that recruit college students for virtual tutoring.
Depending on the subjects you've studied and your experience, you will be matched with students who need some extra help with homework or subject comprehension.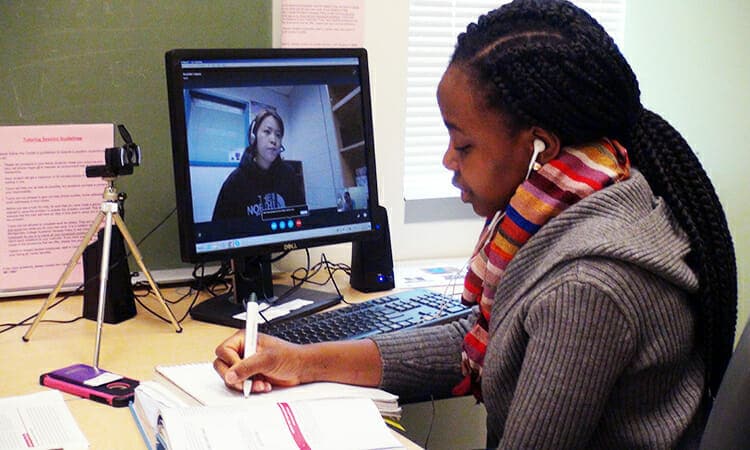 Tutoring gigs allow you to work after your classes are over for the day, but you will likely need to commit to consistent hours on a daily or weekly basis. Typically, virtual tutors are paid between $13 and $20 an hour.
Freelance writing
Many companies need content written for their websites and publications. As a freelance writer, you might be asked to create blog posts with keywords to direct web traffic to a certain site or to write concise product descriptions for online stores.
Usually, you will be paid per article or per word, so you can take your time on a writing project without worrying about tracking your hours.
Compensation for freelance writing tends to vary significantly based on the nature and complexity of the project, but you can expect around $25 to $40 per 1,000 words when you're just starting out. The best part is you can work from home.
Easy ways to find freelancing writing jobs are on Upwork or the ProBlogger Job Board.
Virtual assisting
As a virtual assistant, you will complete many of the same tasks as an in-office executive assistant while working remotely.
You might compile spreadsheets, make phone calls, coordinate appointments, respond to emails or send invoices to customers.
The specific job responsibilities vary depending on where you are hired, but it's essential that you have some background in administration and proven organizational skills.
Pay varies significantly based on the complexity of the work but tends to be around $12 to $20 an hour.
Survey feedback
For a quick, easy way to make a little extra money from time to time, you can get paid to take surveys online. Research some different companies that pay for survey responses to find the one that's best for you.
Ask around among your friends to find out if they have had any success being paid to take online surveys.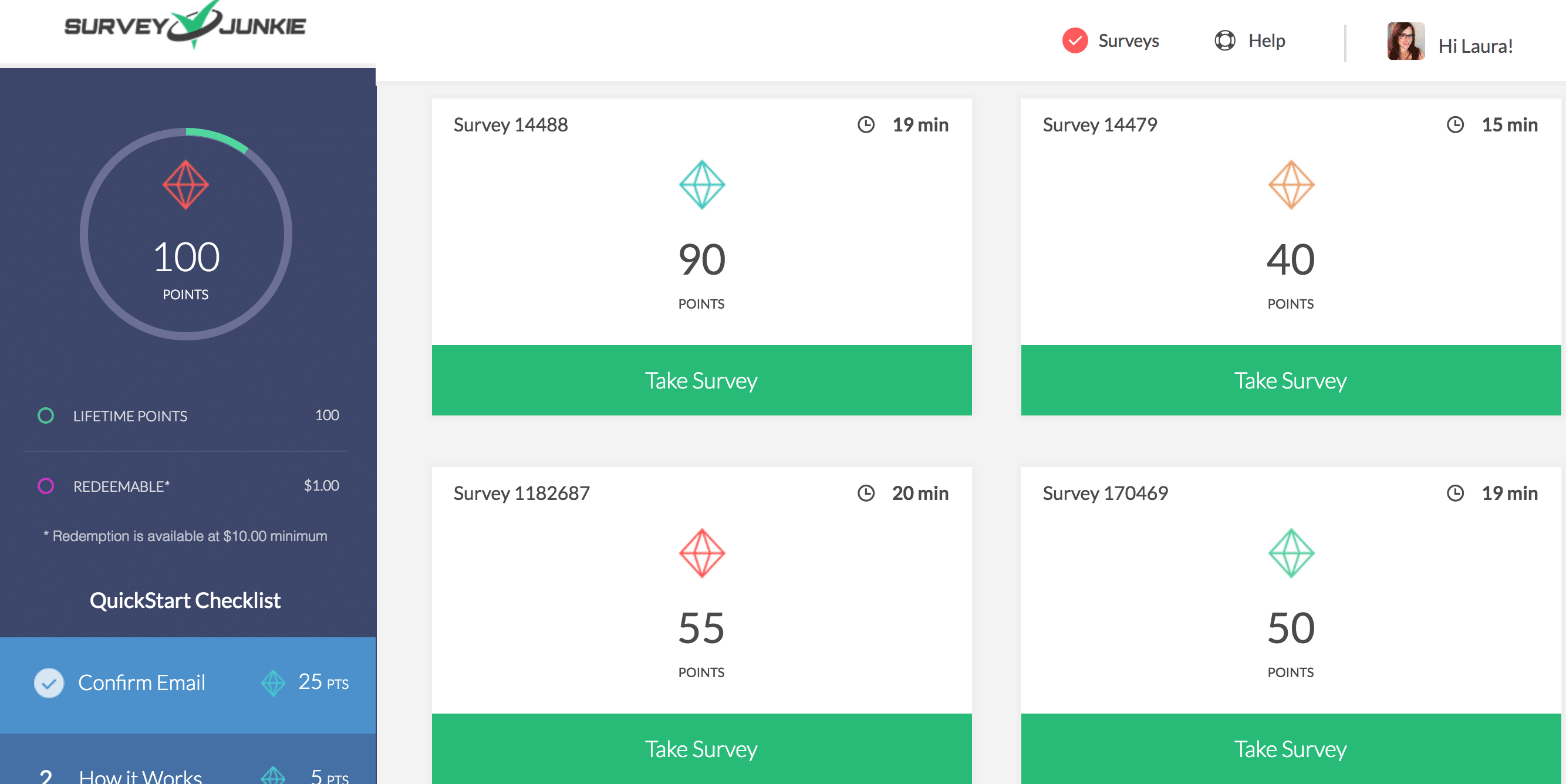 Online data entry jobs
If you can type quickly and have excellent written communication skills, data entry might be one of the most ideal online jobs for college students.
Most companies need some level of assistance with data entry, and it's relatively easy to find job openings for remote data entry clerks. You might not make a whole lot of money online doing data entry jobs, but it doesn't require much in terms of technical skill and can be done on your own schedule.
Project management
Some companies need extra help keeping different departments on track to complete projects on deadlines. Virtual project managers coordinate and oversee the planning, implementation and completion of various projects.
You need to feel comfortable facilitating effective communication between different departments and moving projects along.
This requires some prior experience with project management, as well as strong organizational and communication skills.
It also calls for a considerable investment of your time. Check websites like Freelancer.com and Upwork for remote project management roles.
Website maintenance
Small businesses often do not have the resources to hire a full-time website manager. As a freelance website manager, you will keep information and content on the site up to date and make cosmetic changes to the website as necessary.
Even spending a few hours a month on website maintenance for a small business can bring in a good amount of extra income and gives you the opportunity to make connections that might come in handy as references for future job applications. If you're good at search engine optimization or affiliate marketing you can charge a pretty penny to help out with that as well.
Again, you can use Freelancer.com, Upwork or Fiverr to find these types of remote college jobs.
App testing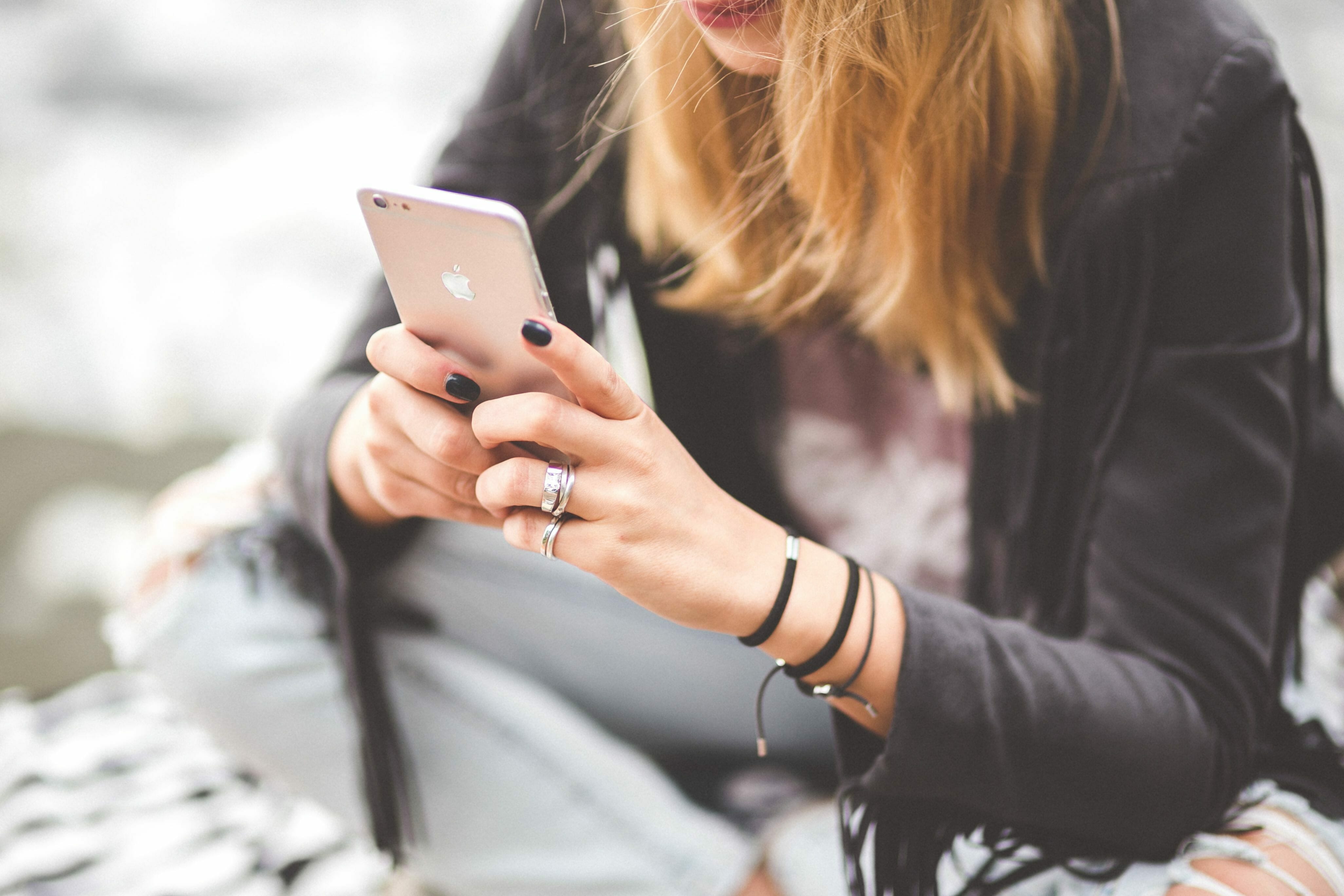 Mobile apps go through many stages of development before they are ready to hit the market in their final iterations. During the development process, a developer might hire app testers to provide feedback.
You might report glitches to the developer or answer survey questions about the user experience. Regardless of the details, you could earn $10 or so to test out an app briefly and answer a few questions. Here is a resource to help you become an app tester while in college.
Resume writing
Many people struggle to write their own resumes without any proofreading or editing services. If you have a talent for writing and feel comfortable writing resumes, you can get paid $15 to $25 an hour to write a resume.
There are many companies who offer contract positions for resume writers, but you can get started with this gig by asking around among friends who recently graduated or who are transitioning to new careers.
Online selling
Instead of giving those old clothes away to friends and family, consider starting an online store. If you have vintage clothing or possessions, you can make quite a bit of extra cash by selling some things to buyers online.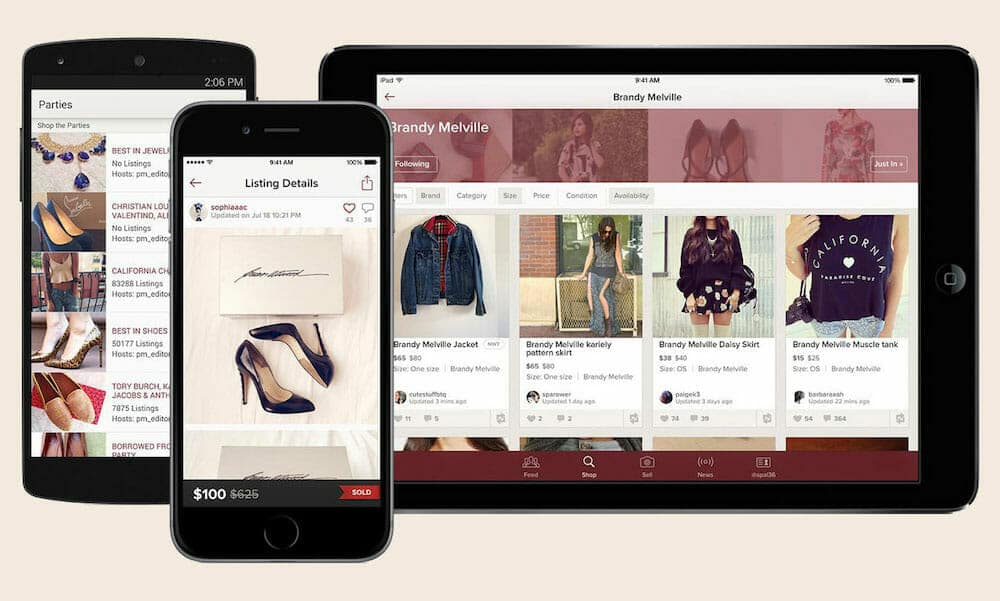 You can go through an online shopping platform like Poshmark or sell your items from a social media platform. If you have an eye for fashion and can identify valuable vintage items, consider browsing thrift stores to look for items you can resell for a small profit.
Transcribing
In medical and legal fields, transcriptionists are hired to compile dictations from professionals into Microsoft Word documents. This is a suitable online job for college students (especially legal or medical students), and you can earn about $20 an hour to transcribe.
To be a successful transcriptionist, you will need to have fast and accurate typing skills. Typically, this requires you to type between 60 and 70 words per minute with 98 percent accuracy. See here for more.
Use your graphic designer skills
Students enrolled in an art program can use their creative skills to design logos and graphics for various companies.
You may be able to find a part-time position with a single company to provide graphic design services, but it's also possible that you'll be able to make more with a more flexible schedule if you contract your services out to several different companies at once. Upwork and Freelancer.com are great starting points for this type of job.
Media editing
Another great option for those in the artistic realm is video and audio editing. This requires some experience with various multimedia platforms and software, along with strong attention to detail.
Students often get started with media editing by offering services to friends who are working on multimedia projects. Once you have some experience under your belt, you can begin pursuing more lucrative editing opportunities as time goes on.
Academic review and editing
Perhaps one of the best online jobs for college students is academic editing. By spending a few minutes reviewing an essay, you can make some money while providing other students with valuable feedback to help them improve their writing.
You may be able to secure this gig through your school's writing center, or you can look for companies that recruit editors to review essays and academic writing.
Not only will this help earn you extra income, but it can also sharpen your own writing skills and improve your academic performance.
Social media management
Do you consider yourself to be a social media aficionado? Put your skills to work by offering social media management to businesses and organizations. You can create regular posts to attract customers and moderate comments on social media platforms.
Through a business admin account, you can respond to comments and reply to reviews on behalf of a company to boost their reputations among customers.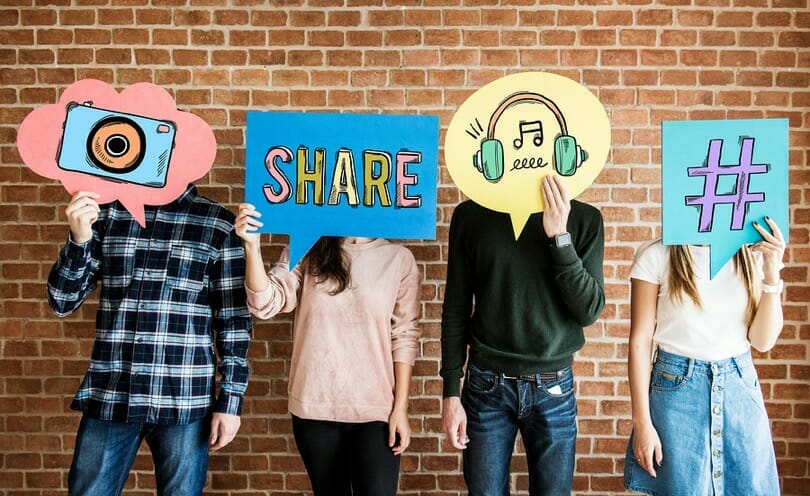 Now that you know a little bit more about the options available to you when it comes to online jobs for college students, it's time to start pursuing some online work opportunities. Keep an eye out for job postings online, ask friends and family about opportunities and check posters around campus that advertise jobs like these.
It might take a while to secure a good freelance gig if you don't have much experience, so make sure to apply for many different opportunities at a time. You never know which one will work out!
It is also important to keep your expectations in check—you won't be able to get the perfect gig right away. Be prepared to start small and work your way towards more lucrative freelance work in the future.
Also, evaluate your time management once you start work to determine whether you can effectively balance all your new responsibilities on top of the school.
It might take some time to adjust, but you can build your resume and earn an income while you're pursuing your academic goals with the right online job for a college student.
And, above all, enjoy the college life. Like Judd Apatow says, college is your reward for surviving high school.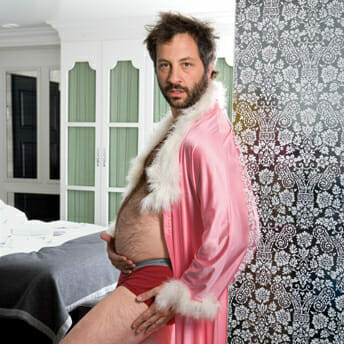 Judd also cautions against becoming an amateur masseuse while in college. So please, stick to our suggestions above.
Oh ya, and save one of the double pepperoni hot pockets for me—we don't get them up here in Canada!
Now go start making some money!
Get our best strategies, tools, and support sent straight to your inbox.