Table of Contents
What To Know Before Buying a House: A Simple Guide for First-Time Homebuyers
Many people dream of buying a house for years—or even decades—before they actually begin the process. You may have considered how many bedrooms you want, what your neighborhood should be like, and what lawn gnome you'll have in your front garden.
However, there's more to a home purchase than picking your favorite listing and moving in.
It's important to understand all the steps of buying a house, as well as what to look for when buying, what questions to ask, understand the hidden costs, and how to close on it.
There's no doubt in the positive power of buying real estate if done properly. As the famous Will Rogers eloquently put it:
Don't wait to buy real estate, buy real estate and wait.
But you don't want to make any hasty decisions when buying a house, especially your first one. So let's walk through the process with you to help get you into your dream home, responsibly.
What are the most important things when buying a house?
Before you can close on your dream home, you must understand the steps to buying a house. Navigating the home-buying process can be challenging, but it becomes much easier if you have a plan and a clear path forward.

Here are the critical steps you must take as you're considering this major life step.
1. Take stock of your personal finances
You won't be able to buy a home until you know what you can afford based on your personal finances. Keep track of your credit score and try to improve it as much as possible.
The better your score is, the easier it will be for you to get approved for a loan. You should also determine how much you have saved up for a down payment.
Generally, homebuyers are expected to put up between 5 and 20 percent of the price of a property as a down payment.
2. Research the local market
Long before you actually offer a home, you should be monitoring the market condition in the area where you will be buying.
Pay special attention to the length of time that most homes in your price range stay on the market and if there are any big shifts in the asking price.
Partnering with any local realtor can help you understand these key data points.
3. Go through the pre-approval process
You might be able to guess your house budget based on your finances and credit score, but speaking with a lender will help you determine a specific number.
In order to get pre-approved for a mortgage, you will have to provide your lender with some financial information, including your debts and assets.
4. List your priorities
Once you know how much house you can actually afford, you can actually begin your search for a home among listings in your area of choice.
Although you probably won't be able to find a listing that fulfills every item on your wishlist, it's a good idea to keep your priorities top of mind to ensure you know what to look for when buying a house.
So write them down, and make sure to revisit them as you begin looking at homes. More on that later.
5. Find an agent
With your list of priorities and your pre-approval information in hand, speak to a real estate agent who can help you find a home.
An agent can facilitate negotiations between buyers and sellers and show you properties that fit your budget and meet your needs.
6. Make an offer and negotiate
With the help of your real estate agent, you will determine a fair price to offer the owners of a home in which you are interested. Try to avoid making a low-ball offer.
Often, owners who receive an obviously too low offer simply refuse it upfront and don't engage in any further negotiations.
You should always defer to the opinion of your agent, as he or she will know a lot more about the housing market and the rules that apply to home offers.
7. Handle inspections and secure a loan
Home inspections are a necessary part of the home buying process. Don't skip this. It's important to have the house you are purchasing professionally inspected to ensure you are aware of any damage or signs of structural wear.
An inspection will confirm whether the homeowners were honest in their listing and reveal any issues that might have gone unnoticed. After the inspection and appraisal of the property, you can secure your loan with a bank or lender.
8. Submit paperwork and close
You will work with your lender and your real estate agent to ensure that all of the relevant paperwork for your purchase is in order.
You will be able to move into your new home as soon as all of the paperwork has been completed and the seller of the house has been paid.
What to look for when buying a house
When you begin touring homes with your real estate agent, you may be focused on the size of the yard or the square footage of the kitchen, but there are other attributes to a home that are even more important to consider.
You'll want to be certain that you are making a good investment when you purchase a home, so you should avoid those with major problems or that will need costly repairs shortly after you make your purchase.
You should know which things to look for when buying a house to ensure that you are making a good investment.
Here are a few items you and your home inspector must examine.
1. Roof condition
A traditional shingle roof will have to be replaced every 20 to 25 years—and a full professional replacement may cost $8,000 or more.
This is a significant expense, and not one you want to be stuck with right after purchasing your new home.
Pay attention to the condition of the roof when you tour a home, and be sure to ask about its age.
2. Signs of foundational damage
Some small problems, like faded paint or a broken light fixture, can usually be remedied without too much effort and money, but if the foundation of a home is damaged, you are looking at thousands of dollars in repairs.
Look for signs of cracking near the foundation inside and outside the home and pay attention to the grade of the floors for signs of unevenness, which may indicate a sinking of the foundation.
3. Potential for flooding
You might fall in love with a home you tour because of how close it is to a body of water, but make sure you consider the potential risks of this proximity.
The closer you are to water, the more likely it is that you will experience problems with flooding—especially during stormy times of the year.
It is also important you have insurance coverage for such a possibility, so be sure to do your research.
PolicyGenius
We don't buy our insurance like our grandparents. We get it in an online marketplace where prices are highly competitive and signing up doesn't require high levels of stress or time. Got a quote in under 10 minutes without talking to anyone - just how we like it.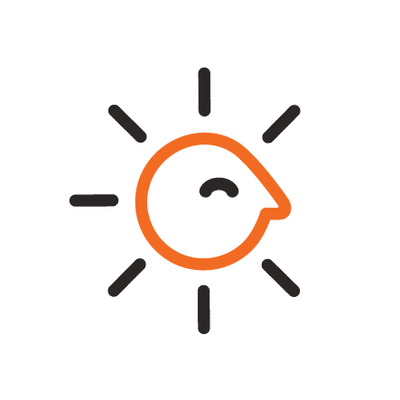 4. Mold, weathering and water damage
Take a peek inside the cabinetry for signs of mold growth around pipes. Mold growth may indicate a leaky plumbing system, previous flooding or improper ventilation.
You should also look for other signs of water damage and excessive weathering, such as musty odors or peeling paint.
5. Insulation and energy efficiency
Make sure you are aware of the condition of the insulation in a home, especially if it was built several decades ago.
The better the insulation of a house is, the less you will have to spend on utility costs when it comes to heating and cooling throughout the year.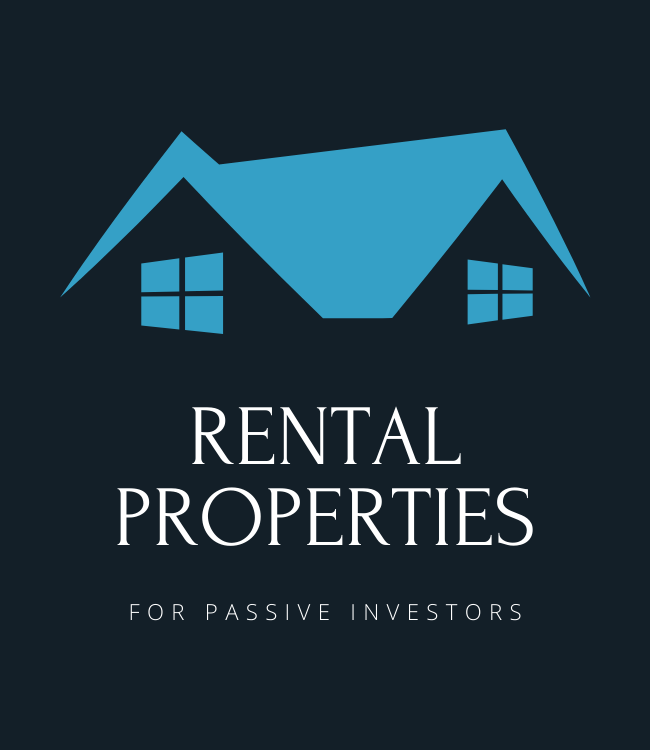 You may be prepared to take on monthly mortgage payments, interest rates, and the upfront down payment you will have to pay on a home, but there are some hidden costs of buying a home of which you might not be aware.
Even before you move into your new home, you will have to pay fees for your mortgage loan, a house inspection and closing costs.
For a general inspection, you may pay several hundred dollars—and this figure can climb to more than $1,000 if you get additional inspections for issues like insect infestations.
You will have to pay a loan origination fee to your lender to cover the cost and work involved in preparing your mortgage loan. You can expect this fee to be between .5 and 1 percent of the total value of your home.
This might not seem like much, but it can add up—especially if you purchase a more expensive home.
For example, you may pay upwards of $4,000 as a loan origination fee if you purchase a $400,000 home.
Working with a real estate agent incurs an additional cost. Even though you likely won't pay anything to the agent you work with, that person will earn a commission when the house is sold.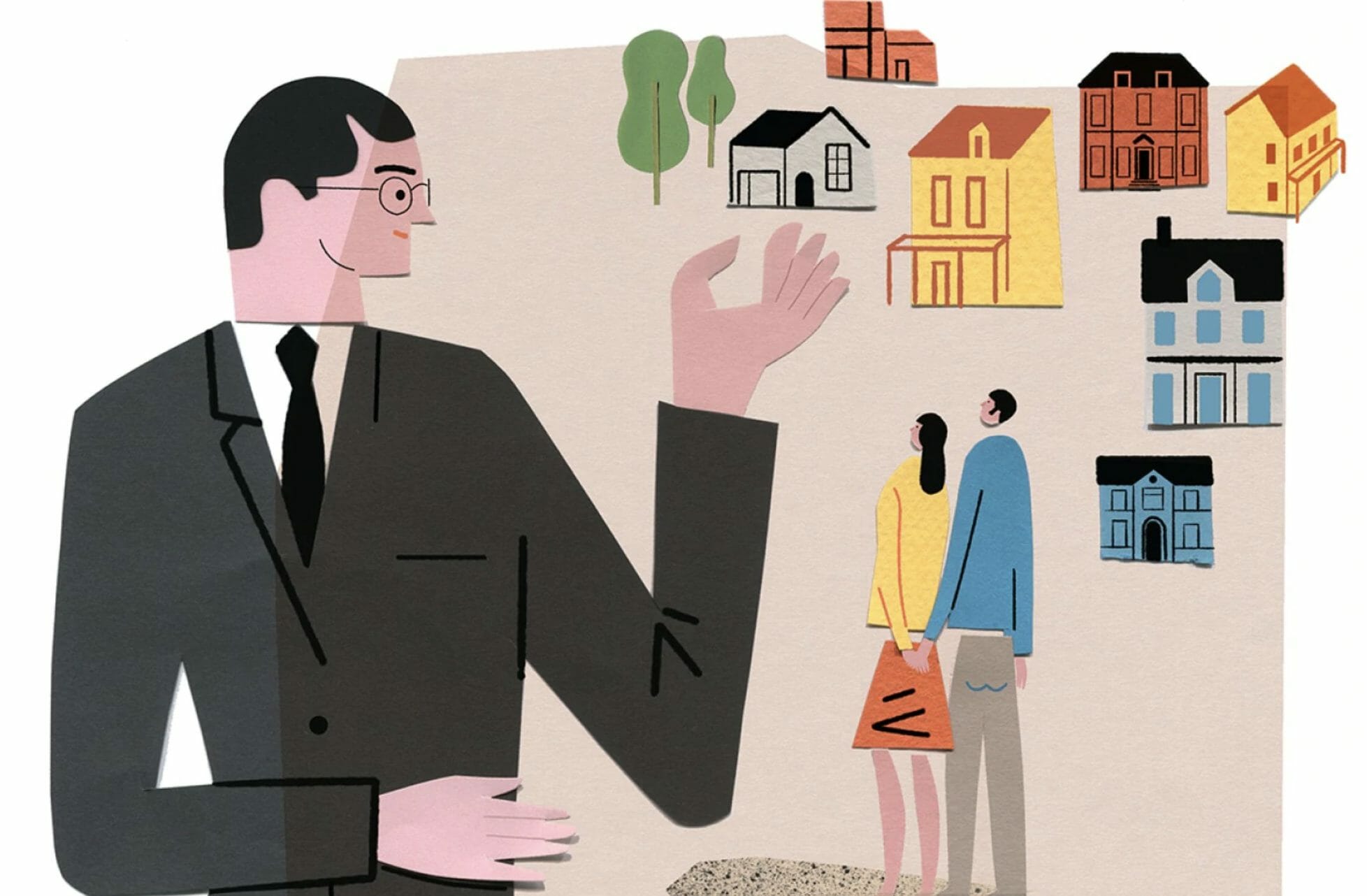 This means you are paying the agent a fee that gets absorbed into the cost of the home. There's a reason many home-buyers offer a discount to those who don't work with a real estate agent.
Closing costs may be between 2 and 5 percent of the value of your home, so be ready for a fairly significant expense once your offer has been accepted and your loan has been approved.
In the long term, you will be paying several ongoing expenses as a homeowner that you don't have to pay as a renter.
Home insurance costs about $1,000 a year, while utilities typically run about $3,000 annually. In addition, you will have to pay for any ongoing maintenance, repairs and renovations, unless you are planning on purchasing a condo.
These costs may add up to several thousand dollars a year.
If you do move into a condo, you will have to pay monthly HOA fees of between $200 and $500 a month, depending on the community.
Questions to ask when buying a house
Below are several key questions you should ask when buying a house:
1. Are there any ongoing maintenance issues?
Eventually, you will pick up on all the little idiosyncrasies of your new home, but you should find out as much as you can from the current owners before you decide to buy.
If the water heater has a tendency to stop working or the kitchen sink has a slow leak, you'll want to know about it before you close on a home.
You should factor in these maintenance issues when making your buying decision.
2. How much do utilities cost on average?
The monthly cost of utilities for a given home is largely dependant on the efficiency of the appliances, fixtures and features that are built in.
This will give you an idea of what you will have to budget for utilities and whether you need to upgrade the insulation or appliances to be more energy efficient.
Arcadia Power
Arcadia Power is your eco-friendly energy alternative. They connect you to clean energy while helping you reduce your power bill and lower your carbon footprint. Creating an account is free. Are you ready to go green?


3. What's the neighborhood like?
When you tour a home, check out the neighborhood as well. Look at the other houses on the block and take a peek at the average listing price of comparable homes in the area.
Find out whether there are any resources or amenities within walking distance, like parks and grocery stores, and do some research on the local schools (especially if you have or plan on having children).
4. Is the insulation in good shape?
The insulation in a home is responsible for keeping the cold out in the winter and the heat out during the summer.
Insulation that is old or ineffective may contribute to an uncomfortable climate in your home—not to mention exorbitant energy usage.
5. Are there any upcoming replacement needs?
If there are any appliances or features nearing the end of their lifespan, it is important to consider the cost of replacement.
You should ask about any upcoming replacement needs and keep an eye out for signs that something might need to be replaced in case they haven't been disclosed.
How to close on the house of your dreams
Closing on your home is a big deal, and it's important that you are prepared for this last step of the buying process. Because of how important closing is, the process can be lengthy.
As a general rule, you should make sure you have at least two hours set aside for closing—although it can take longer.
You will need to have official identification, a certified check for your down payment and closing costs, a sales contract, and proof of insurance for your new home.
At the closing meeting, there will be several key individuals in attendance. There will be an attorney to represent the lender and you might have a personal attorney there, too. What, you thought you could do this without a lawyer?
The home seller will be at the meeting, along with his or her real estate agent and a representative to verify written ownership of the property.
The lender and closing agent will also need to attend the closing meeting. The closing agent is responsible for ensuring that all the paperwork is signed and in order and verifies that payment has been received in full.
Once you have signed all the documents, paid all of the necessary fees, and officially closed your house purchase, you can move into your brand-new home.
Happy house hunting!
Get our best strategies, tools, and support sent straight to your inbox.