Table of Contents
Buy Low, Sell High: How to Make Money With Retail Arbitrage on Amazon and Ebay
Want to make a little money on the side? You can use that old chestnut of 'buy low sell high' to your advantage. There are a ton of people making money selling on Amazon and eBay using retail arbitrage.  If you want to learn how to make money selling on Amazon we'll teach you how to get started with retail arbitrage.
Forty percent of Amazon sales come from third-party sellers.
Their merchandise stored in Amazon's warehouses. So clearly, there is money to be made. We talk to a master at selling on Amazon, Jordan Malik is not only an award-winning Amazon seller, he's written a best-selling book on how to make eBay and Amazon selling work for you.
Buying & Selling? No, It's Retail Arbitrage
Arbitrage is defined as, "The simultaneous purchase and sale of an asset in order to profit from a difference in the price." Which is a fancy way of saying, buy low and sell high?
The general idea is simply of finding products for a good price, maybe something on clearance which you are able to sell for profit. Most people seel through Amazon, because well, they are you can find anything online at a great price.
For example, maybe you see a hair product on clearance at Walmart for $1.75 which is regularly selling on Amazon for $18.99. Clearly, you can make a huge profit here. So you buy it, send it to an Amazon warehouse using FBA and they ship it to you when it sells.
Yes, it does entail a little more work than that but you get the idea. Let's go a little deeper, shall we?
What Are You Selling?
If this sounds good to you so far, give Amazon selling a try. Start small, though. Go through your own things and sell a few on eBay and a few on Amazon.
This will enable you to familiarize yourself with the way both sites work before you decide to jump in. It has the added bonuses of getting rid of some of your clutter, freeing up storage space and making you a few bucks with no outlay.
Just checking what's already selling on Amazon will show you what types of products are doing well. Choose a category and then Best Sellers. Monitor best sellers for a few days or even a few weeks to help make your decision. Within those items, choose some things you have some familiarity with.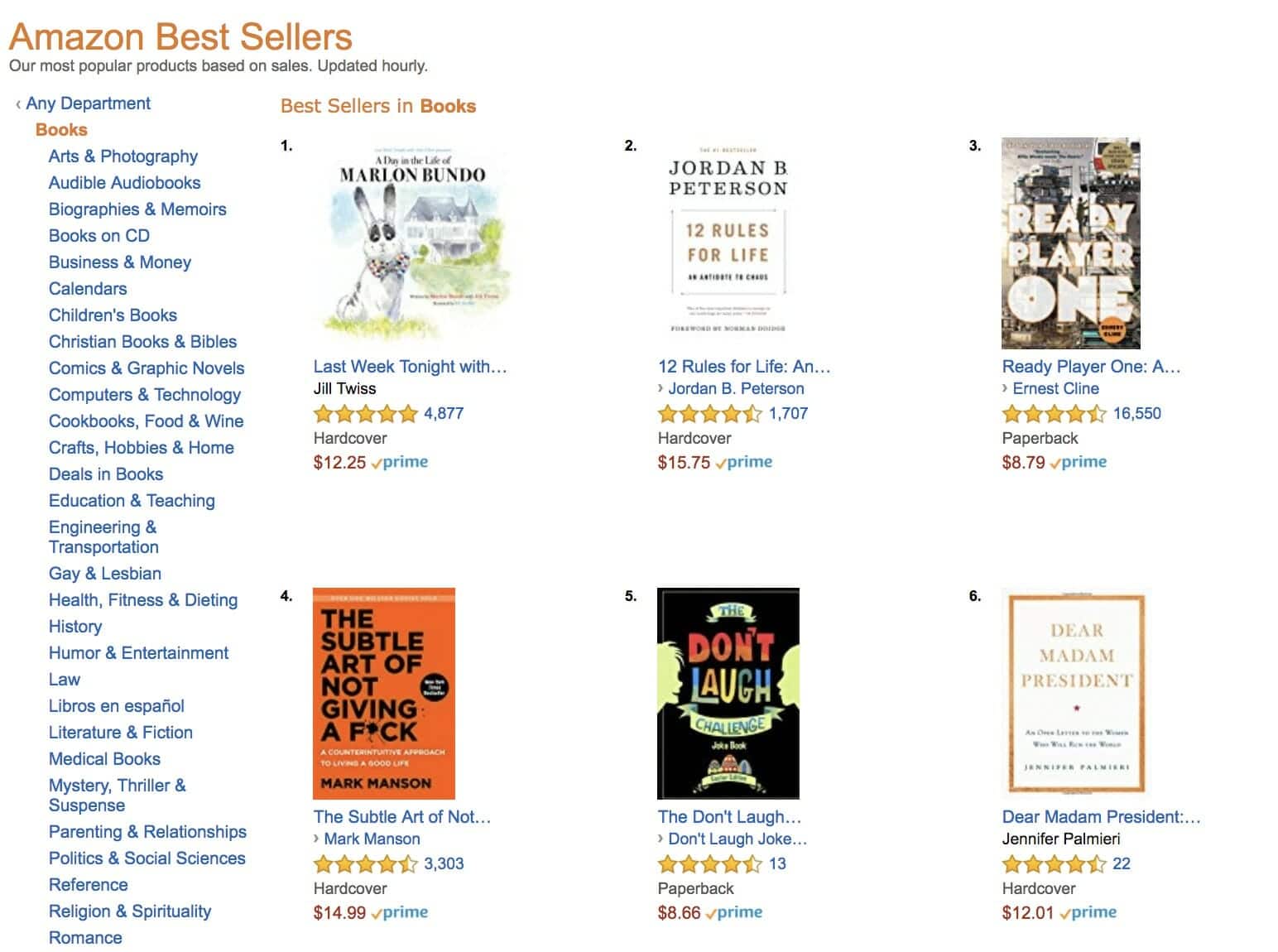 Video game consoles might be trending well but if you don't know anything about them, you won't know what you're buying and won't be able to answer seller questions.
Jordan sold books for a time and was making $2000 a week at it! Books are a good category for a few reasons; they're small, light, and fairly sturdy which makes them easy and inexpensive to pack and mail. Books are also readily available and cheap. Some libraries even give them away for free. Thrift shops are another good place to buy books, some are even selling them by the pound.
Jordan recommends not falling in love with selling in just one category, though. You love books but so do a lot of other people. Be diversified in what items you sell.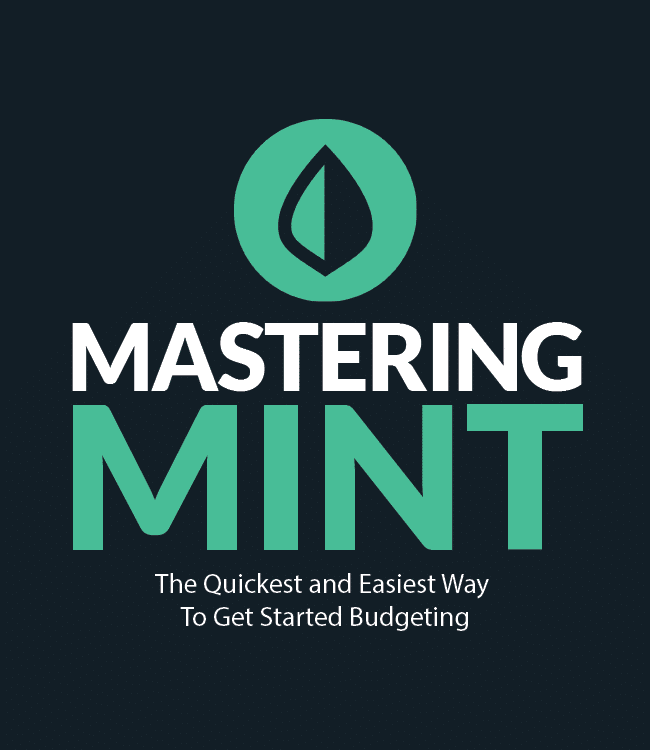 Sell on eBay or Sell on Amazon?
If you have a "one of a kind" item, your Magnum PI lunch box, for example, eBay will be better. They also take some things that Amazon doesn't sell, like used clothes and some used baby items.
eBay is also better for large items, like cars and furniture. It's more work to list things on eBay and more time consuming than to sell on Amazon.
Amazon does a lot of the work for you because they have so many items, if they have something you want to sell already listed, you can skip things like uploading photos and writing detailed descriptions.
Where To Buy Your Inventory
Jordan doesn't use wholesalers. It can tie up a lot of your money and unless you find a relatively unknown one or negotiate an exclusive contract with them, there is too much competition to make it worth his while.
Thrift shops, post-holiday clearance sales, estate and garage sales can be great places to buy a lot of merchandise cheap. Many sellers avoid inventory from these kinds of places because it's not considered "sexy" but Jordan recommends them. Some of the inventory that has netted him his biggest returns, an 800% return, in some cases, came from garage sales.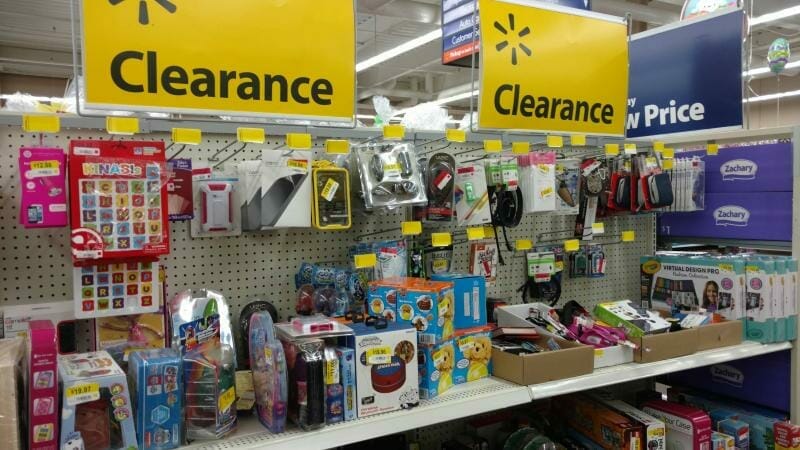 Amazon has an app that allows you to scan the barcode of an item and see how much it's selling for on the site.
You can also find people online by giving away things for free. Sometimes because they don't want to bother moving them into a new place or just don't want them anymore but can't be bothered to sell them. Craigslist is great for this.
For the savvy shopper, eBay can be a great place to buy things for re-sale on Amazon. There are a lot of mistakes that eBay sellers make that you, as an Amazon seller can capitalize on.
They don't take enough photos or offer a long enough description of the item they're trying to sell. A personal use buyer may skip it but a re-seller will already know what the item is and can score it cheaply so they'll make an even bigger return when selling it.
How to Sell on Amazon: Get Set Up
There are two types of seller accounts on Amazon, Individual and Professional. Since you should be starting small to make sure you like this, start as an Amazon individual seller. You can always scale up to the Professional.
You will need your business name, address, and contact information, a credit card, a telephone number for Amazon to reach you, and your Tax ID number. Once you have your account in place, you're ready to list your products.
If the product is already something sold on Amazon, you just have to list your price, how many you have, the condition the item or items are in, and your shipping options. If the item is not already on Amazon, you'll need to include the UPC/EAN and SKU numbers, add a description and photos.
Amazon will suggest a price to you but you can set your own. They have a calculator that will show you what all of the fees will be to sell your product and you can use that to help determine the price if you want to set your own.
If the item is purchased, you will receive notification and arrange the shipping.
Shipping
You have two choices when deciding how to ship your products. You can do it yourself, which means you will need all the relevant supplies and maybe lots of trips to the post office which is located in some circle of Hell.
Or you can focus on selling, and let Amazon handle the dirty work for you by using Fulfillment By Amazon (FBA) rather than ship the item yourself. FBA allows your inventory to be stored at an Amazon fulfillment center.  They pick up, pack and ship items for you.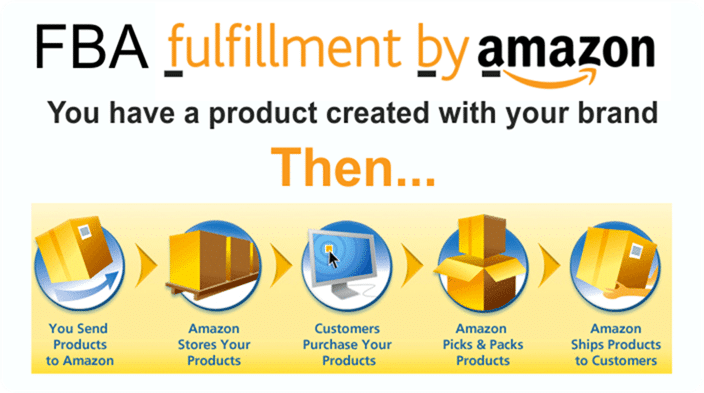 You do have to pack and label things according to Amazon's specifications in order to use FBA and this is what Jordan spends the majority of his time on this aspect of the business doing.
There are other perks to choosing to use FBA. For a start, you won't have all that stuff you're selling cluttering up your house. More importantly – and this is one of my key tips for how to sell on Amazon Prime. Using FBA makes your product eligible for Amazon Prime's free 2-day shipping and free shipping on orders over $35.
As a Prime user, I always sort by Prime-listed items to take advantage of the shipping deals, and I'm sure I'm not the only one who does this. That alone can make Amazon selling with FBA worth the price. Speaking of…
If I Sell on Amazon, What Does It Cost?
If you're new to selling on Amazon fees are something to consider. FBA will charge you a per item price for every item you sell – but the fees are reasonable, and that's money and time you'll save.
While FBA is managing order handling, storage, shipping and handling, customer service, and processing returns, you're doing business-generating things like marketing, promotions and finding more inventory so you can sell even more stuff.
Is Selling on Amazon For You?
Certain segments are saturated and you will have lots of competition for inventory. But if you can find a niche, you might be able to turn a small Amazon selling side hustle into a full-time job.
What You Should Know Before Selling on Amazon
As with any new venture, the most important thing you should do before selling on Amazon is find out more about what the process will look like so that there are no surprises later on.
Getting used to the different features, functions, and processes associated with selling on Amazon will ensure that you are better prepared and have the best chance for success.
If you're curious about some of the more specific details of Amazon's selling platform, consider some of the details below:
Buy Box
One of the most important things to understand as a prospective Amazon merchant is the Buy Box. When customers navigate to a product page, there is usually a lot of information regarding product specifications and product availability.
However, many customers bypass these finer details and go straight for the box that allows them to place an item in their shopping cart—a feature referred to as the Buy Box. When a customer clicks the shopping cart icon in the Buy Box, Amazon automatically adds it from the featured seller to the customer's order.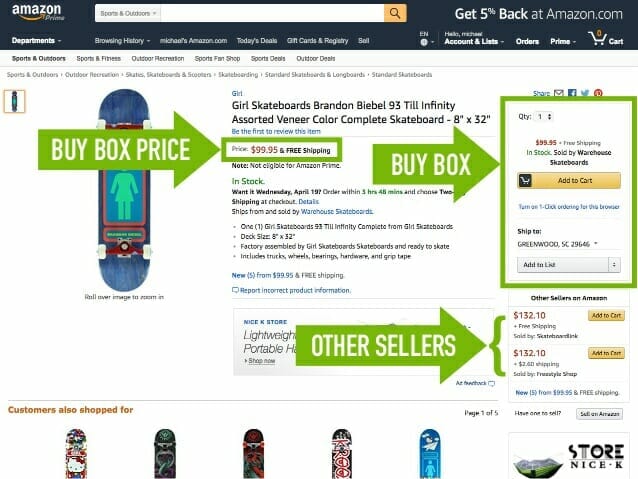 So, how do merchants earn the privilege of having their product featured in the Buy Box? There are several different factors that play into a merchant's ranking on a product page. 
Pricing, both for the product itself and shipping, is one important factor.
Amazon also looks at the seller's history on Amazon and the number of reviews they have. If you are a new merchant, you shouldn't expect to make it into the Buy Box right away, especially if you are selling the same product as a lot of other merchants.
The more people out there selling a particular product, the lower your chances of being featured in the Buy Box.
Best-selling products on Amazon
It's a good idea to put your expectations into perspective before you give retail arbitrage on Amazon a try. Generally speaking, the merchants who experience the most success are the ones that sell custom-made products, unique interest items, or refurbished or used products.
Purchasing one-of-a kind objects on eBay to resell on Amazon allows you to avoid competition from other merchants and gives you a better chance of succeeding.
Be selective about the products that you purchase and be sure to check listings on Amazon to determine whether there are lots of other merchants selling the same thing.
Associating your product with a current listing
It's important that you add your product to an existing listing if there is already one in Amazon's catalog. This is because Amazon makes a point to avoid duplicate listings, which means that yours could be removed unless you match it to a current product.
Doing this also allows you to avoid competing with Amazon's catalog — a competition that you likely will not be able to win.
Initial shipping options
Even though you will ideally want to have your items shipped with Amazon's popular two-day shipping, you won't be able to enjoy this speedy shipping option as a brand-new merchant. To qualify for Amazon's rapid shipping, you will need to establish a reputation for reliable shipping and fulfillment first. This allows Amazon to become confident in its merchants' abilities to reliably ship their products.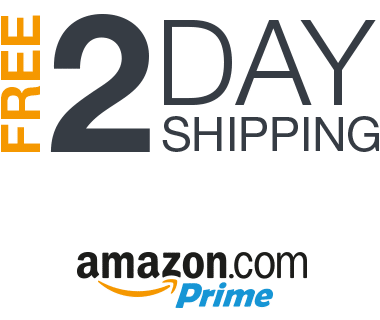 Another important note about shipping is that prices can fluctuate. Amazon estimates its merchants' shipping cost based on several factors, but the amount you are actually reimbursed for shipping may differ from this number.
Accumulating reviews
The best way to appeal to potential buyers and build your reputation as a merchant on Amazon's platform is to amass positive reviews from your customers. However, you should never solicit reviews or compensate reviewers, as doing so is against the company's policies. In fact, soliciting reviews in any way is grounds for a merchant account suspension.

Fortunately, you can increase your chances of getting good reviews simply by providing your customers with a positive buying experience. Make sure you fulfill your orders on time and maintain clear communication. When people have an especially positive experience with a merchant, they are likely to share it with others through a review.
Important Amazon policy information
If you are excited to start as an Amazon merchant, make sure that you are aware of the company's policies.
Reading through lengthy terms and conditions might be a relatively dreadful prospect, but it's essential to ensure that you are fully informed before becoming an Amazon merchant. Always read through any conditions or agreements before you start selling on Amazon's platform, and do additional research on any details that you find confusing.
Anyone who is seriously considering retail arbitrage — whether the plan is to buy on Amazon and sell on eBay or do buying on eBay and Amazon resale — should be sure to be well-versed in the associated processes, costs, and time commitment.
Buying and selling on eBay and doing Amazon resell is not as simple as it might sound, and you should really consider whether it's right for you before jumping in head-first into the world of retail arbitrage.
Put in the effort
In any retail or resale endeavor, what you put in is what you get out.
In other words, the more time and effort you spend on perfecting your buying, selling, shipping, and customer service skills and strategies, the better your results will be. If you are struggling to keep up with orders, consider cutting back a little.
It's far better to do a few orders really well than to be spread so thin that your performance suffers.
Still think that retail arbitrage is right for you? Go for it! Selling and buying on Amazon and eBay allows you to develop new skills and get to know some of the most prominent retail platforms in the world.
You shouldn't expect to make huge returns overnight. However, if you make smart purchases and maintain a reputation for good order fulfillment and customer service, there's no reason why you should not be able to scale your merchandising online.
Who knows? You might even eventually be able to work exclusively as a retail arbitrage merchant!
Show Notes
War Horse Gunny Mac:  An American black lager.
Jordan Malik:  A best-selling e-commerce author.
Betterment:  The easy way to invest.
Amazon Seller App:  To scan merchandise & manage Amazon selling anywhere.
Featured Image Photo Credit: "Shipping Box" by Tyler on Flickr
Get our best strategies, tools, and support sent straight to your inbox.