Table of Contents
Need a Job This Summer? Here Great Summer Jobs for College Students
Remember when summer meant sleeping in and going to the pool? Those days are over. You need tuition money. If you're looking for work, these are the best summer jobs for college students.
Summertime and the Livin is Easy
That used to be true, back when college tuition wasn't so expensive. After a long year of hitting the books, college students could take a break and catch up with friends from home.
But unless your daddy's rich and your mommy's good looking, you need to earn some money in the summertime when the weather is fine.
Luckily, summer jobs for college students are plentiful. Whether you want to work online, full time, or part-time we found the best summer jobs for college students.
Online Jobs for College Students
Working during your summer break sucks but it can be a little more bearable if you work online. Online jobs for college students allow them to work from anywhere there is WiFi which means they can work from home (bonus, no commute!), from the local coffee shop, and from the beach.
Online jobs usually offer more flexibility than a brick and mortar job too which means you don't necessarily have to adhere to someone else's schedule or with the right job, any schedule at all.
QKids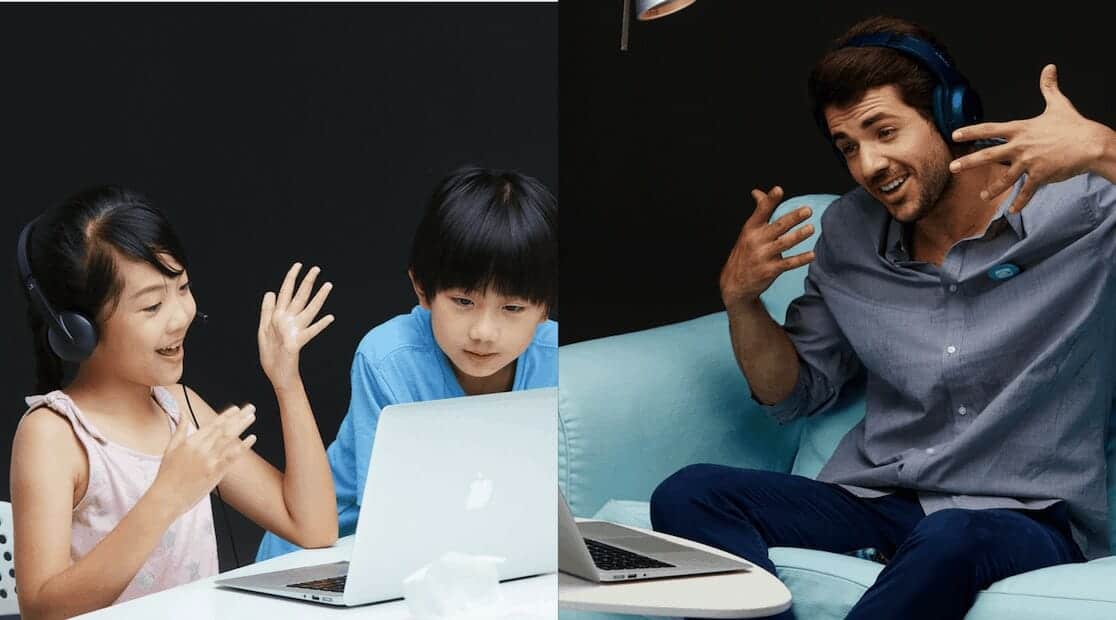 QKids is an online program where native English speakers teach ESL to Chinese kids ages 5-12. You can make $16-$20 an hour with QKids, so it's one of the best jobs for college students.
You don't need to be a teacher to work for QKids, but you do need to be enrolled in college and have American or Canadian citizenship.
Teachers are required to have a computer equipped with a webcam, a microphone headset, and a steady internet connection.
You must agree to a minimum of 6 hours per week and the maximum number of hours available is 19. Each lesson is 30 minutes long.
QKids isn't a full-time job, but it's a fairly lucrative part-time job that you can pair with some of the other ideas on this list to bring in extra money.
Teachers are paid once a month by bank transfer, and all payment is made in U.S. dollars, even for Canadian teachers.
There is a fairly lengthy hiring process with QKids so if you need a job, apply as soon as you can.
One of the significant advantages of getting hired on with QKids (apart from the pretty good pay) is that it's one of the best part-time jobs for college students because the hours are unlikely to conflict with most class schedules.
Survey Junkie
Survey Junkie will pay to take surveys meant to improve consumer goods and services. For every completed survey, you earn points.
You can do the surveys anywhere, anytime which makes Survey Junkie one of the most flexible online jobs for college students.
The surveys are easy to complete, and most take less than 15 minutes. You can redeem your points for cash which will be transferred to your PayPal account or eGift cards. We did a full review of Survey Junkie.
Swagbucks
Swagbucks is primarily known as a cash back shopping site. When you shop through their portal, you get cash back from more than 1,500 retailers. But there are several ways to earn money on Swagbucks.
You earn points for doing things like doing internet searches through their toolbar, referring friends to the site, taking surveys, participating in trial offers, watching videos, answering poll questions, and playing games.
You can redeem your points for cash via PayPal or eGift cards.
Shopify
An astounding 96% of Americans shop online. And it's not hard to understand why. You can buy almost anything online. Which means you can sell almost anything online.
What do you have that you need to get rid of? What could you buy cheap and sell for a profit?
Whatever your answer, you can easily set up an online store with Shopify. They offer ready-made templates so you don't have to spend time designing a look for your site and they have a ton of useful tools.
They will help you do everything from creating promotions to processing payments to sharing your store on sites like eBay, Google Shopping, and Facebook.
This is another online job for college students that you could continue beyond the summer.
Samespeak
Samespeak pairs English speakers with those who want to learn and practice their English through Skype calls.
Teachers are provided with information about what aspects of English their students want to learn so each conversation is as productive as possible.
Teachers earn $10 for each 30-minute session. Once you've earned $100, the payment is sent to your PayPal account.
Fivver
Fivver is a freelancing marketplace where people can list their services. You can earn more than just $5 per job though, you can set your price between $5-$10,000.
Services available on Fivver include things like photoshop editing, infographic design, social media marketing, market research, virtual assistants and dozens more.
Fivver takes a 20% cut of your fee and your earnings are sent to your PayPal account.
Get our best strategies, tools, and support sent straight to your inbox.
You Have to Leave the House Jobs
There are people in the world who don't want to work from home (or the beach). They want to get out in the world and interact with their fellow humans. Weird I know! But they're out there. If you're one of these odd creatures, there are 3D jobs for college students too!
Uber
There is a reason why driving for Uber is listed in every article about summer jobs for college students, it's a good way to make money. Is it a good way to make full-time money?
That's up for debate.
But if you're looking for a good way to earn money over summer break, Uber is a good solution.
The average driver earns $8.80-$11 an hour after expenses and you can work as little or as much as you want on whatever schedule you choose.
Be a Sitter
When I was a teenager, I charged $1 per hour per kid to babysit which isn't going to do much to help pay for college.
Luckily being a sitter is much more lucrative these days.
And sitters don't have to beat the bushes to find clients anymore either.
Sittercity connects sitters and those looking to hire them. And if you're not a kid person, you can also find pet sitting, special needs sitting, companion care, and cleaning jobs.
Some recent postings for me were paying between $8-$20 an hour for watching a single kid! If you're a good, reliable employee, sitting is one of the easiest gigs to build a client base through word of mouth so the clients will start to come to you eventually.
Airbnb C0-host
You don't have to have a place to rent out to make money through Airbnb.
Not everyone who rents their home through the site resides in the city where the rental home is located so can't be on site to operate their listing.
People in this situation rely on co-hosts to do things like "flip" the house between renters.
Flippers do things like clean, do laundry, and replenish supplies, give the renter's the keys/collect them at the end of the stay, and deal with any problems renters may encounter during their stay.
You can make a profile and offer your services as a co-host on Airbnb's site.
Seasonal Jobs
Seasonal jobs cover a broad range of activities. If you like working with children, you can become a camp counselor, a sports coach, or a tutor.
Are you outdoorsy? Look for work doing landscaping, in a garden center, on a local farm or as a lifeguard.
If there is a tourist industry in your city you can get work as a tour guide, at an amusement or water park, in a bar, restaurant or hotel.
I found an awesome resource for these types of summer jobs for college students. It's called Cool Works and they advertise, "Jobs in Great Places."
It's perfect for the types of summer seasonal jobs college students might be looking for and are indeed in great places, a lot of summer resort type towns.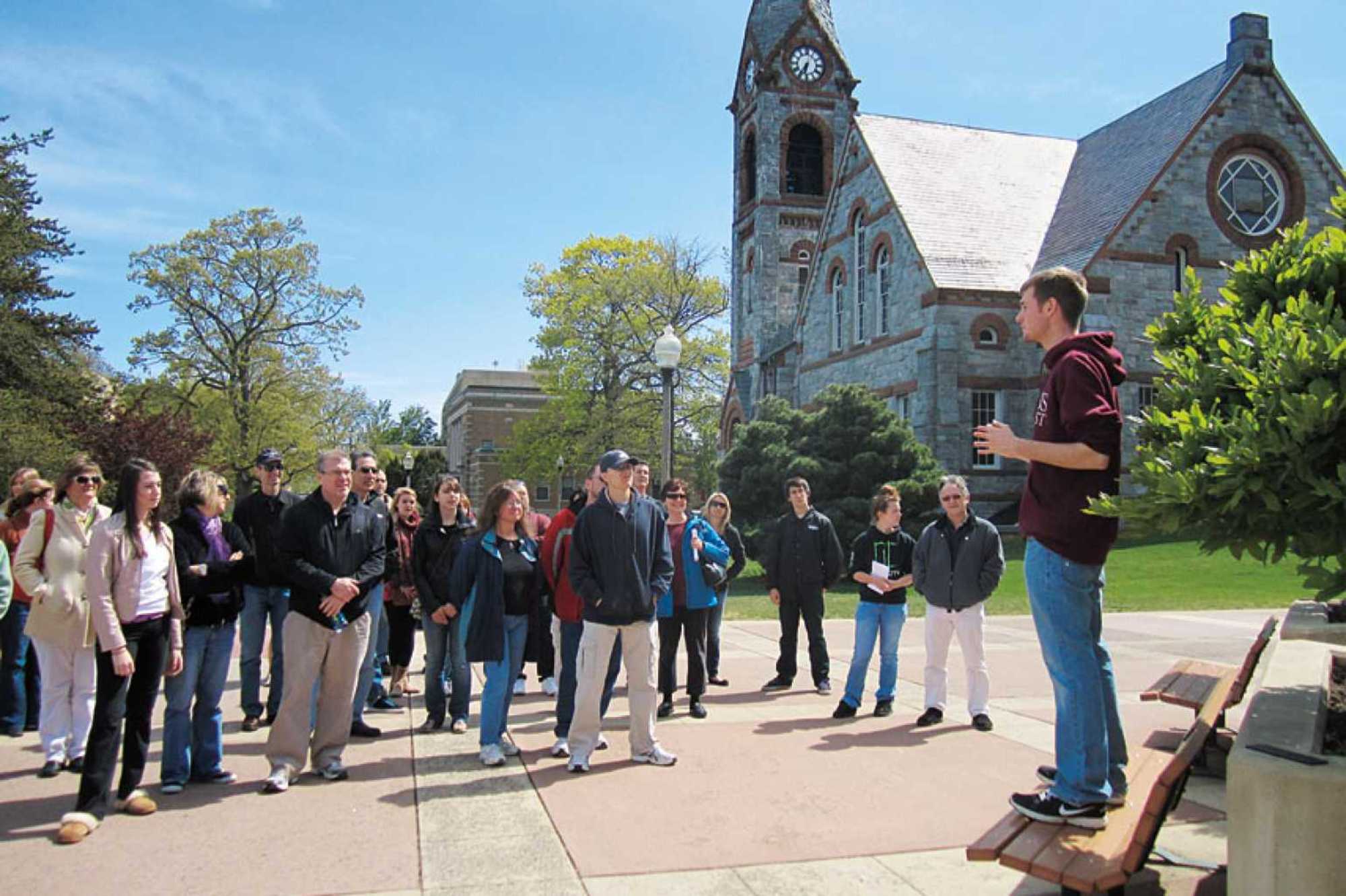 There are jobs listed for kid's camps ranches, spas, campgrounds, farms, outdoor adventures, cruise lines, and ski resorts among others.
Many of these jobs include room and board too so if you're are looking to make some money and have a change of scenery, check it out. I thought it was a really great resource.
If you aren't the outdoorsy type, summer is a good time to do office temp work because so many employees take their extended vacations in the summer months.
National Park Service
Want to work alongside Smokey the Bear? You can get a summer job with the National Park Service. They offer paid internships for college students and the pay is pretty good, some of the jobs pay a little over $20 an hour.
You can take a look at the available positions here.
This is Not a Job
In the past, it was possible to pay for college with a summer job. Not anymore.
Today, however, the idea of paying for college with your average summer job is nothing more than nostalgia. The total cost of a year of college today averages $19,548, the Pell grant is only $5,775, and the federal minimum wage $7.25. Paying for college in a summer would mean working for over 21 hours a day.
You can mitigate a lot of the expense of college if you have enough scholarships.
Millions of dollars in scholarships go unrewarded because no one applies for them.
Too many students focus on the high dollar, big name scholarships. Those scholarships have so many applicants, your chances of scoring one is low.
You don't need perfect grades. There are plenty of scholarships available that have nothing to do with GPA.
Know anything about automatic fire sprinklers? You can write an essay on the subject for a chance to win a $2,000 scholarship from the American Fire Sprinkler Association.
Are you artistic? You can create a greeting card for a chance to be awarded a $10,000 scholarship from the Gallery Collection.
Applying for scholarships should become your part-time job.
Be very organized about it. All scholarships have deadlines and various requirements. Even if you're too late for the upcoming semester, do the work now and apply for the following.
Are essays are required? You can write a generic template essay and then just plug in individualized details rather than writing a brand new one for each application.
Don't blow off the lower dollar value scholarships. Two $500 scholarships here and a $1,000 scholarship there can add up. Every dollar you are awarded in scholarship money is a dollar you don't have to take out in student loans.
But Still, Have Some Fun
Summer is my favorite time of the year and I cram as many fun, outdoor, or unique to summer activities as I can. But summer fun can get expensive if you're not careful. We have articles about cheap things to do in the summer, 26 fun, free things to do on Saturday nights, and fun, cheap date ideas.
Here's to nights when the sand is your seat and the waves kiss your feet.
Tweet This
Don't spend all of your time working, make sure you take advantage of the long warm days too. But seriously, apply for a ton of scholarships.