Table of Contents
Investment Property 101 -Part Four: Forming A Real Estate Team
If you want to an investment property, forming a killer real estate team will make the process easier.
Closing day is finally here. You now own an investment property!  Congratulations!!  For me the process would end here: I close on the property and immediately hand the keys over to my property manager.
For those of you who want to manage the property your, elf there are several great books out there dealing with being a landlord. I recommend "Buy It, Rent It, Profit! Make Money as a Landlord in Any Real Estate Market" by Bryan M. Chavis. You can get extremely lucky, and buy a home with a tenant already in place who wants to stay in the home when ownership transfers, like my third rental home.
If that isn't the case, as soon as the house is yours, you can start showing it to prospective renters. Try to get repairs or renovations done within a month or attempt to rent it out while fixing it up to reduce your vacancy time.
Signs in the yard, ads on craigslist or a video tour of the house on YouTube are all great, free ways to advertise your property.
Getting Comfortable
I have learned a lot by purchasing rental properties and personal homes over the past decade. Each time I get ready to buy another, I continue to learn more about the process and feel more comfortable with the terminology.
My tolerance for mortgage debt has also increased as I understand more about safely using leverage.  I wanted to pay off my first two rental mortgages as soon as possible to get rid of debt and have high monthly cash flow.
After I ran the numbers I realized I would actually get better cash flow if I used that money as a down payment on the next home instead of paying off the mortgage.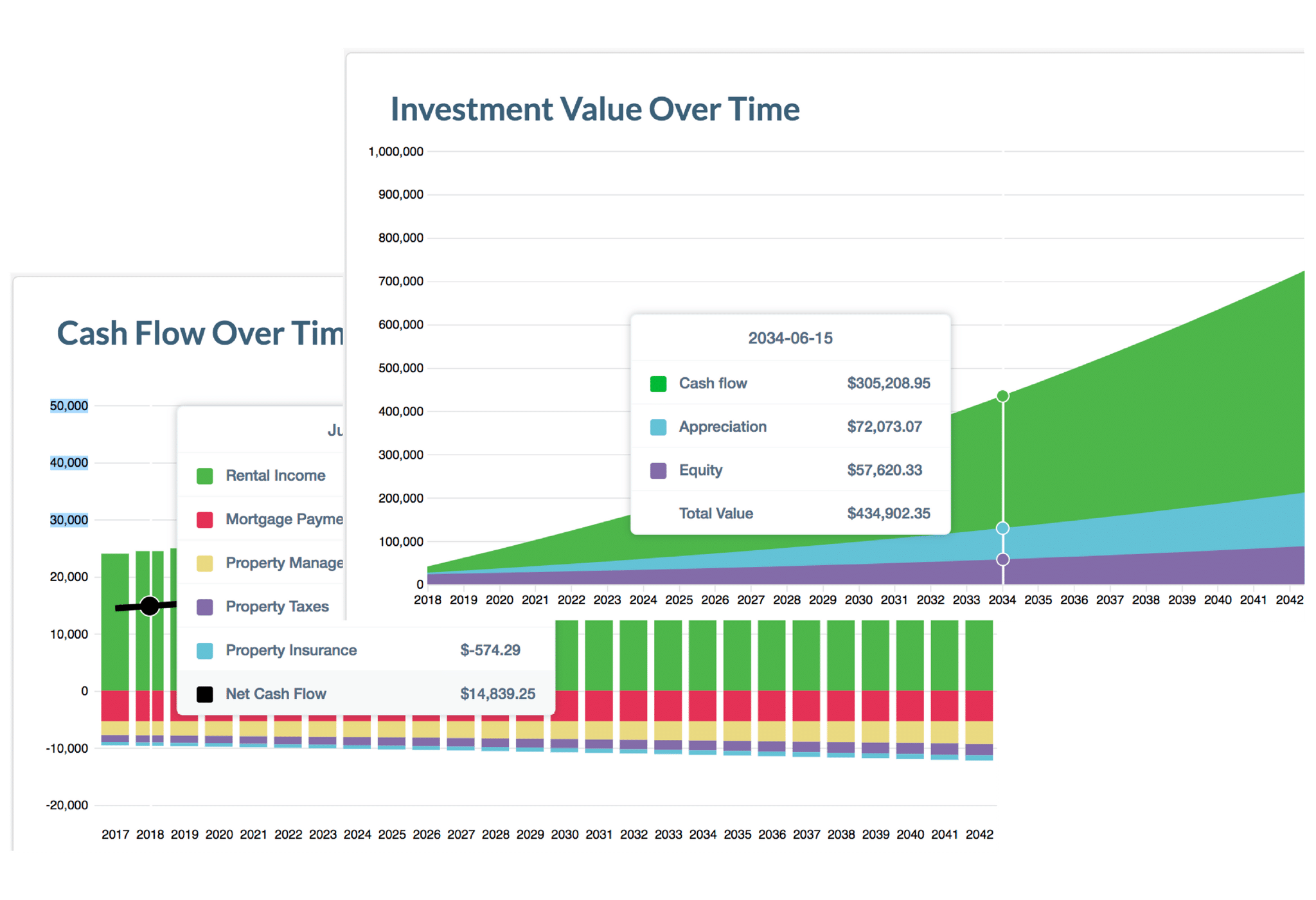 I want to create something similar to a debt snowball, but instead of using any extra money to crush my debt, I'll use the extra money to save up for my next purchase.  With each new home purchase, I generate more monthly income which allows me to save for the next house faster than I could before.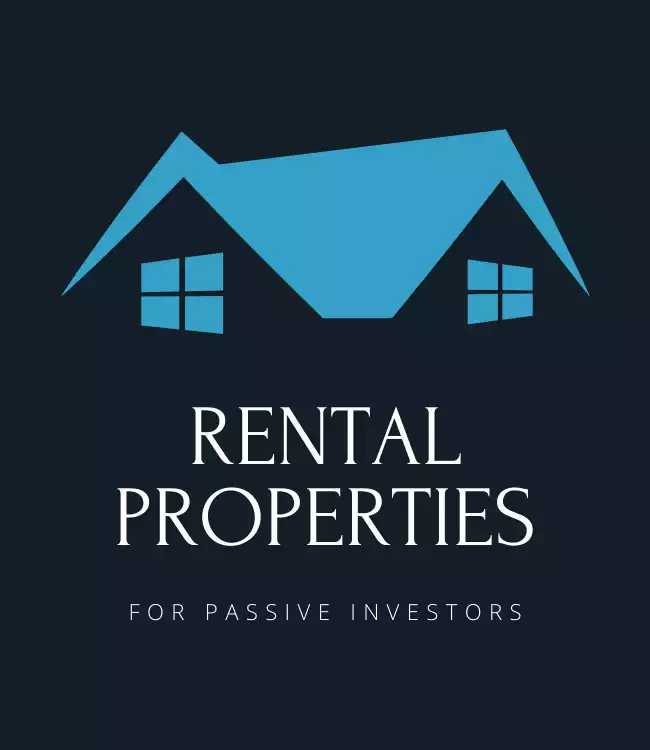 Long Term Success
If you want long term success I think you have to avoid several common mistakes some real estate investors make:
1. They don't do improvements in between tenants.
This is the perfect time to spruce up and add value to your home.  Simple things like a fresh coat of paint, refinishing hardwood floors or replacing old appliances can be done in between tenants and might allow you to rent the home sooner and for more money.
2. They don't save for emergencies.
I have a Betterment account labeled "rental home down payment." It is a basic 60/40 allocation investment account where I save for the next rental home and it serves as my emergency fund in case a major item like a roof needs to be repaired.
3. They underestimate renovation costs.
When a contractor gives you an estimate, remember that is what it is, an estimate!  You need to plan on 15% more and pray you end up paying 15% less.
4. They don't give good customer service.
A great way to reduce costs is to reduce turnover between tenants. Fix things in a timely manner.  Return phone calls quickly.  Allow them to have pets. Give a small monthly rent discount if they will sign a 2 or 3-year lease.
5. They don't plan.
With my first rental, I had no goal; I enjoyed the monthly income and thought very little of it.  Then in 2010, I decided to make real estate investments part of our retirement plan.  I set a goal of having 10 rental homes by 2030.  To achieve that goal I am purchasing a home every 2 years.  The goal is measurable with a defined timeline which makes it achievable.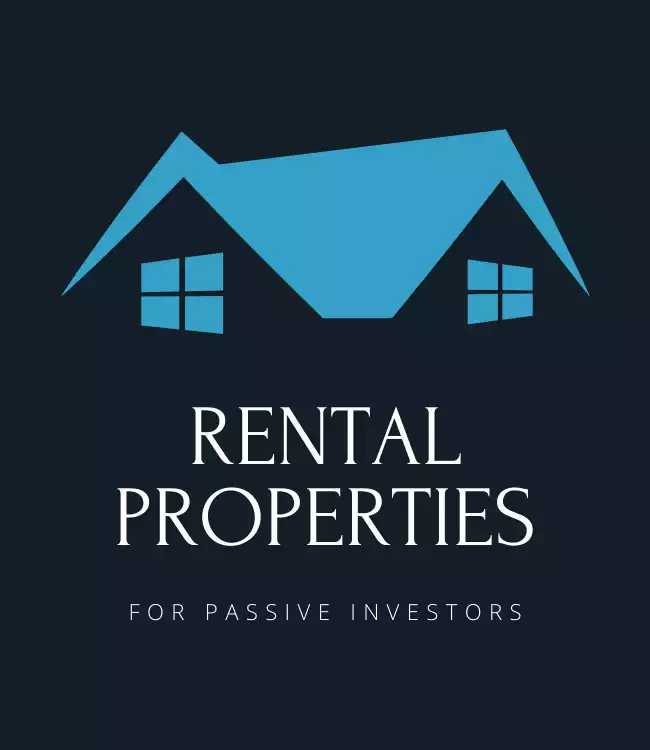 Assembling Your Team
The two things people never seem to have enough of are time and money.  Why not leverage both?  Create a team that works for you so all you have to do is say I am ready to purchase my next rental home and they jump into action.  This is an area I am working on.
Our first home, which eventually became a rental property, I simply walked into a house that was for sale by owner, liked it and offered to buy it for the full purchase price.
I had no idea how to do any of it.  I didn't understand the mortgage process, what being a homeowner meant in terms of basic home maintenance, nothing!
All I knew was the mortgage payment was going to be less than my rent was so it seemed like a good deal. I had graduated from college and had a steady job, so buying a home seemed the next logical thing to do.
Property Manager
Once we moved out of that house and rented it out, we added the first member of our team, our property manager.  Now our team has a company that screens tenants, advertises the home, performs basic maintenance. This may include checking fire extinguishers and cleaning out gutters, coordinates repairs, and handles any legal actions if needed.
Home Inspector
With our second property, we added a home inspector to our team.  We found a great inspector who really took the time to explain issues in a house, what was a priority for repairs and what could be done down the line. He also gave estimates for how much you could expect to pay to fix issues.
Dedicated Agent
On our third property, we added a real estate agent who specialized in rental properties and managed over 20 of her own in town, a local mortgage company and a real estate lawyer to handle all the paperwork at closing.
When I am ready to purchase an investment property I let the realtor know my parameters. They then come back with a list of options, I get pre-approved with the mortgage company, we walk through our final choices with the home inspector, the lawyer closes the deal and filed all the paperwork with the city. Lastly, I hand over the keys to the property manager to rent.
Structuring Your Business
I want to talk about how to structure your new business. The areas you need to consider are taxes, obtaining financing, and liability.
For taxes there, is very little benefit to setting up your real estate holdings as a C or S corporation unless you are doing property management or flipping houses and have complex business structures and multiple employees.
If it is just you or your spouse, the income from rental properties is just passed through to your total income and taxed at your current tax rate.
To finance your properties, banks want to lend to a reliable person with a stable income. It is harder to get loan approval as a small business because the risk is perceived higher. Some people purchase a property and then transfer it into an LLC later. Check the terms of your mortgage to see if you can do this.
For some loans, this transfer would trigger a clause called "due on sale". This means you would have to pay the bank the full amount due upon transfer. Moving your properties into an LLC makes it more difficult to refinance later if you need to pull some cash out of your rental property.
Liability
Liability is the most common concern for real estate investors.  They don't want to get sued.  Some people place each home in a separate LLC, some people place a few homes in an LLC, and some investors do not use an LLC at all.
I am in the last camp; we only use umbrella insurance for our liability protection.   We have liability coverage on each home's fire insurance policy. On top of that, we have a $1M umbrella policy covering all of our homes and cars.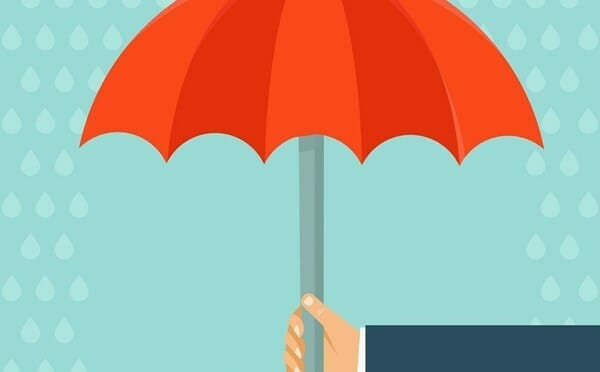 Whether or not to use an LLC is hotly debated because some people feel it does not provide a meaningful amount of protection. Everyone agrees that the low cost, in my case $275 a year.
Umbrella coverage is mandatory for any landlord and the most affordable option for liability protection.
There are several ways to reduce your liability. Properly maintain your homes and remove hazards as soon as possible. Fix tenant issues in a timely manner. Check fire extinguishers and smoke alarms yearly.
Screen your tenants and check with their previous landlords for issues, and follow your lease obligations.  All of which should be done tirelessly to protect your investment and cash flow.
Ready to Buy an Investment Property?
My goal of early retirement becomes closer to reality each time we purchase an investment property and the amount of work I have to do each time is getting less because I have built up a system and a team around it.
There is so much I still have to learn and with each new purchase, book or website I read, I learn a little bit more.  There is huge potential out there, especially with the young millennial generation that doesn't want to buy a home and get locked into an area.
Those people need a place to live and someone has to own those homes and make money off those renters. Why not you!  Hopefully my series of articles will give you some insight into the opportunities that are out there.  Good luck and I will let you know how my next purchase goes in spring 2016!
Next Up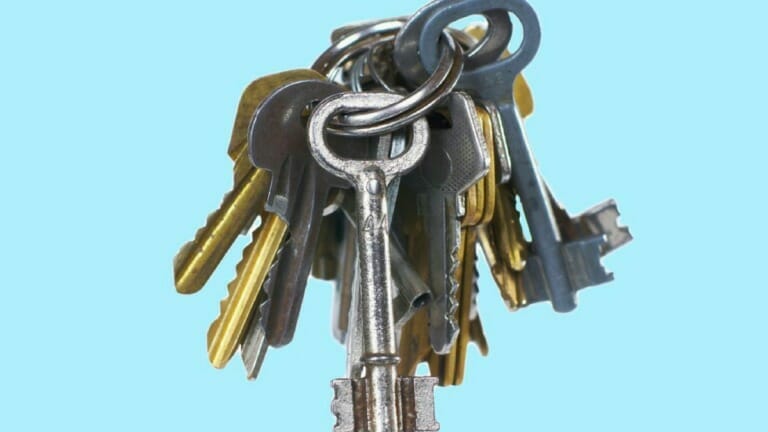 Investment Property 101 – Part One: Are You Ready To Be A Landlord?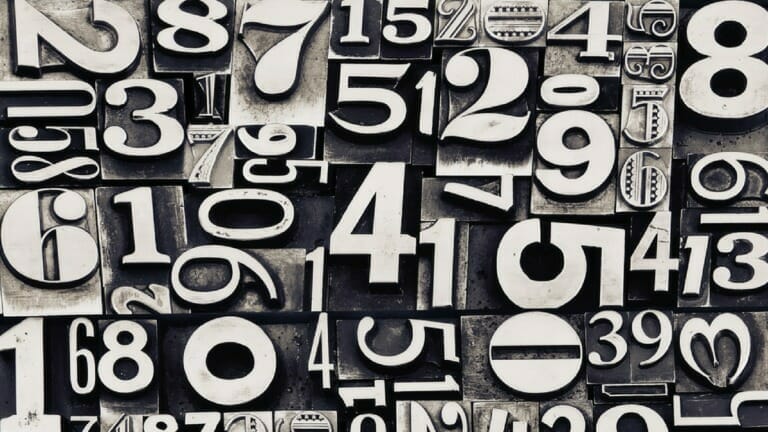 Investment Property 101 – Part Two: The Math Behind Investing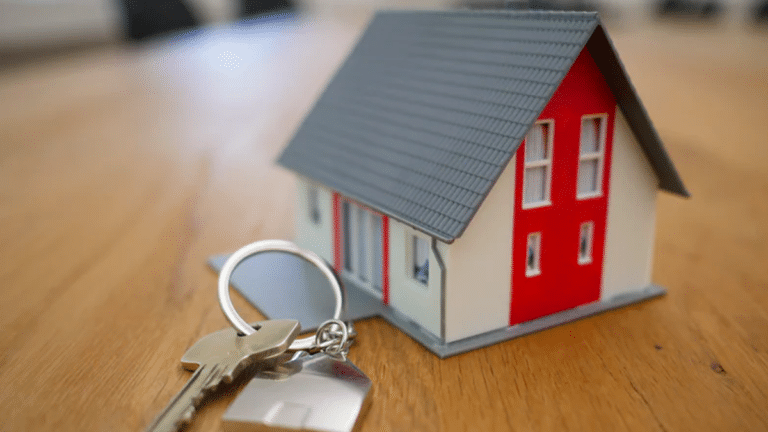 The Power of Using Leverage in Real Estate Investing to Increase Returns
Get our best strategies, tools, and support sent straight to your inbox.