Need some quality ideas for fun things to do for free (or cheap) on a Saturday night? You don't always have to go out drinking with your friends at a bar or ditch everyone and decide to stay in just because you don't have money. We'll show you some fun things to do for free or on the cheap. You may even earn some money.
I always say, "constraint breeds creativity," so you just have to get creative. Instead of coming up with ideas on your own, I've put together this list of things you can do for free any weekend you want. The only thing left to consider will be figuring out what to do.
Board Game Night
Host a monthly or weekly board game night. It is the perfect excuse for a laid-back night with a few of your favorite peeps. Pick up some snacks and ask your friends to bring some booze. Viola, you got yourself a funfilled night of friendly competition and laughs.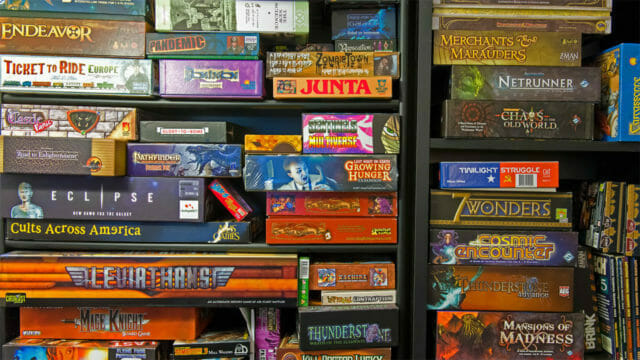 A few of our favorite strategy games are Small World, Settlers of Catan and Pandemic. If you are looking for something a little more lighthearted and amusing try Exploding Kittens, Disturbed Friends or The Voting Game. A simple game of Poker works too. With the right games, and people it will be your new favorite thing to do on Saturday night.
Night Hike/Bike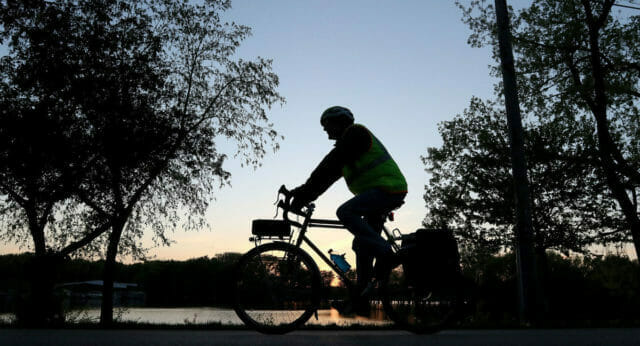 Get out your bike, or put on your sneakers, and go the hell outside. Tour your neighborhood, take a hike through the safe part of some local woods. Perhaps find a lit pathway at a local park. Watch the sunset. Be one with nature!  But remember, safety first kids. Reflective gear and helmets if your riding in the dark.
Check local websites to see if there are any group nighttime rides in your area like this Moonlight Bike Ride in Central Park NYC. But remember, safety first kids. Reflective gear and helmets if your riding in the dark.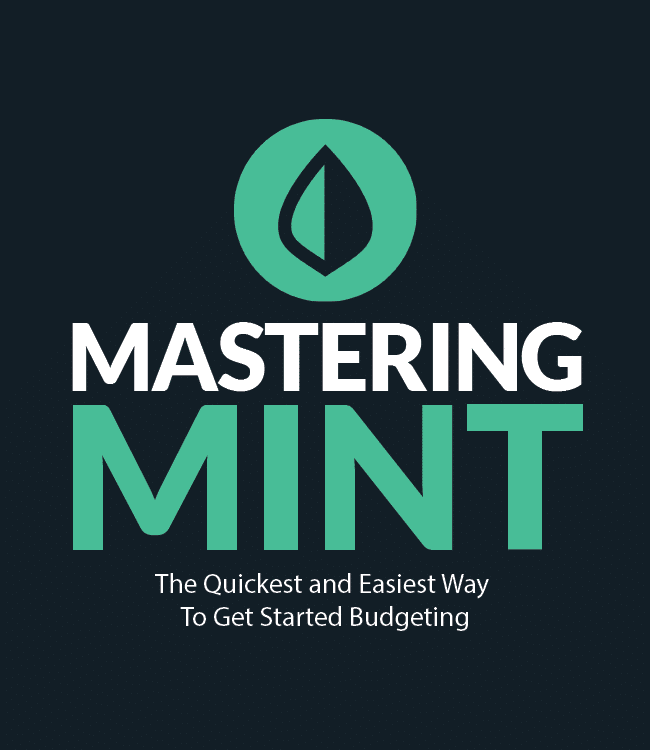 Make Some Extra Money
Too broke to go out? Sounds like you need to make some more money. Don't worry, you won't have to leave your couch. Survey Junkie pays you to give your opinion on brands so they can deliver better products & services.
Survey Junkie
Want to get paid for your opinion? Survey Junkie lets you share yours to help brands deliver better products and services. After creating your profile, they'll start matching you to online surveys you can take anywhere.
Your friends aren't going to do that. It just takes a few minutes to build your profile they will start matching you to surveys. Complete the surveys to earn virtual points that can be redeemed for PayPal or e-Giftcards.
Start saving money so you can go out next weekend with Earny. As it turns out, stores owe you money all the time but they don't pay if you don't ask.
That's where Earny comes in – they automate everything.
Price drop? Get cash back for the difference. Deliveries arrive later than advertised? Get cash back. Effort required? Zero, just how we like it.
Do a Brewery or Vineyard Tour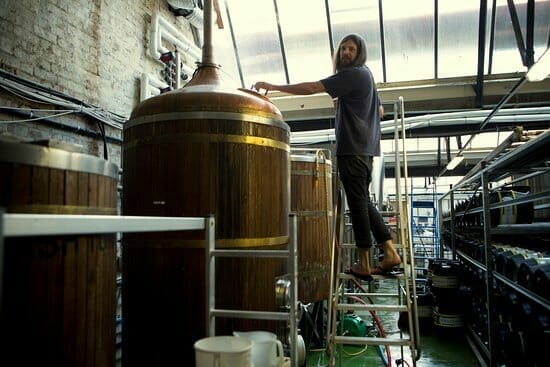 Touring breweries is one of my favorite things to do, and I look for ones that give you free beer at the end. However, I have a hard time not buying more beer after the tour. So I would suggest touring a few breweries or wineries in a single Saturday night.
Geocaching
Geocaching is a unique game that you play with your phone. Simply go to the website, create an account, and start searching for a cache near your location. Players hide treasures all over the world for others to find, and it will take you places you've never been. It's a lot like a scavenger hunt that you can play anytime you're looking for something unique to do.
Learn Something New
There are endless so many ways to learn something new. Podcasts are a great and really fun way to educate your self on new topics and they are available to you for free.
Into science and culture? Check out Radio Lab or This American Life. Want to finally get your finances in check? Listen Money Matters is, of course, our favorite but we love Marketplace too. History buffs, you must listen to Hardcore History with Dan Carlin.
Looking for something a little more hands on? Skillshare is an online learning community with over seventeen thousand classes from culinary to HTML courses.
Skillshare
Skillshare is an online learning community offering thousands of classes from design to marketing to analytics. Discover hidden passions and explore new skills taught by industry leaders. Or, become a teacher, share your expertise, and make money.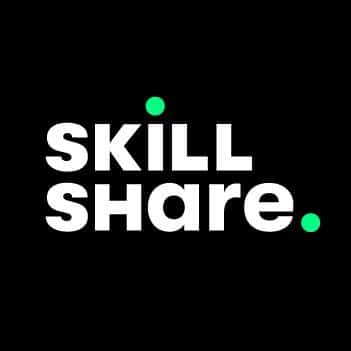 We earn a commission if you click this link and make a purchase at no additional cost to you.
Maybe you can finally up your Street Photography game or learn the basics of hand lettering. When you sign up you get a free month of unlimited classes which is a pretty sweet deal. You'll have the next four Saturday nights covered.
Volunteer
Do some good, why don't cha? Volunteering may not sound like much fun, but it's free, it's something to do, and can turn out to be really fun when you meet new people. You can bring a friend to make it even more fun, and you'll feel good about yourself.
Not sure where to volunteer? Check out Volunteer Match to find volunteer information and listings in your local community. With a quick google search, you can find local soup kitchens, children tutoring facilities and religious organizations looking for help.
Girls (or Boys) Night In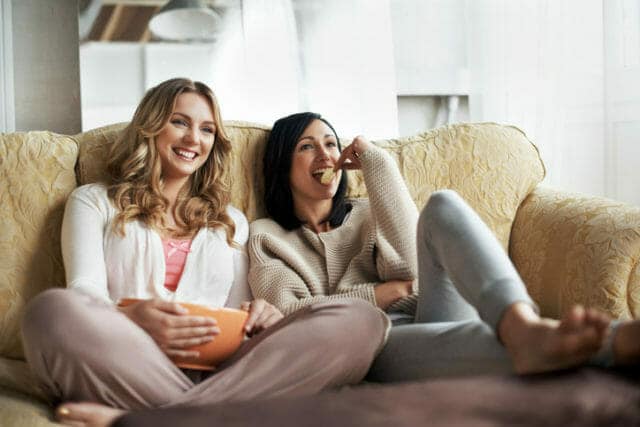 This is my go-to. Girls or guys night in are some of the most fun nights. Find a friend who wants to stay in on a Saturday night and join them. Bring some food and drinks over. Bring a movie or binge watch a show. Technically, you're not staying in when you're out at a friends house. I do this all the time when I'm looking to lay low and not spend any money. Really one of my favorite things to do on a Saturday night with friends.
Subscribe for a
free chapter
of our book on automating your finances -
Mastering Mint
.
Check Your Community Calendar
Most communities have a calendar of events that you can check for what to do on a Saturday night.  In our town, there are always free or cheap events going on around town. Check your town's website or follow local bloggers on social media to be on the up and up on whats going on near you – music events, grand openings, street fairs, farmers markets, comedy shows.
Visit a Free Museum or Zoo
The Smithsonian in Washington D.C. is free, and so are plenty of other museums. And I don't care what you might be thinking, but museums are an awesome way to spend a Saturday. Educate yourself and save money instead of sitting on your couch watching — god forbid — Duck Dynasty or something.
Go Play a Sport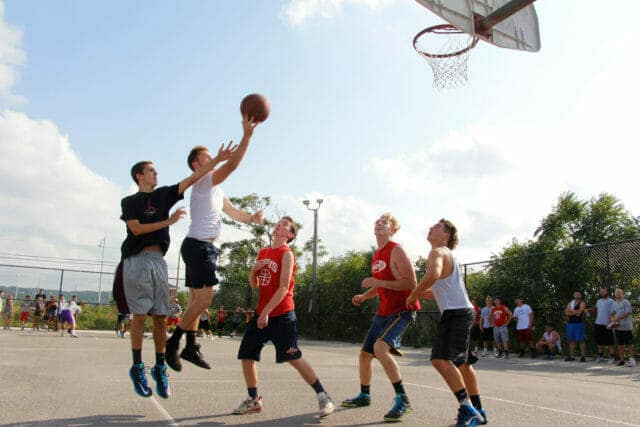 Do you know how easy it is to get a group of guys together to play Saturday night football? Seriously, I'm asking, I have no idea. I figured it was because they did it in the movie Invincible with Mark Wahlberg. I'm not a big sports fan, but I bet if you wanted to play a sport at night, you could get some people to join. Try Basketball (I call it Night Court), football, tennis, hockey, or baseball.
Have an Outdoor Film Festival
Lug your flat-screen TV outback or use a projector and watch movies outside. My neighbor put a flat-screen next to his hot tub and he watches TV out there all the time. Do get creative here – throw a theme night or set up a retro concession stand. Teenagers in the 1960's used to pay a lot for the privilege of watching a movie under the stars on a Saturday night.
Go to a Local or National Park
I love parks. There's wide-open spaces, trails, tennis courts, water fountains, pavilions, and playgrounds… a large-ish public park is literally filled with things to do on a Saturday night. Bring a picnic, a deck of cards and enjoy the outdoors.
Parks are also great for people watching. People watching sounds creepy, but it can be a whole lot of fun. Park yourself somewhere with a friend or two and just watch the world as it passes by.
Attend an Art Gallery Opening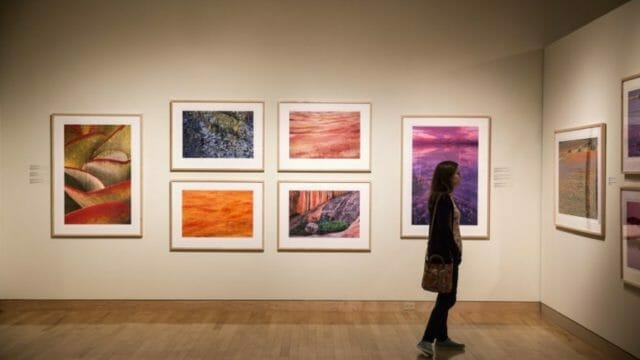 If you want to drink and not spend money, go find an art gallery — they usually serve free wine! Bare minimum, you could probably make do with some free cheese. And the art could be cool too. Nothing d clears your mind and boosts your creativity like visiting art galleries.
Nights Are Made for Star Gazing
As a huge nerd, I could look up at the sky and get real deep in conversation about our universe with just about anyone who would listen to me. My dad is even worse. And you don't need a fancy telescope to discover the sky.
Sky View is a hand-held planetarium for your phone. Simply point your phone at the sky to identify stars, constellations, planets, and satellites. I use it all the time and it's a ton of fun.
Hang At A Book Store
If you're wondering what to do on a Saturday night alone, I'll you what I do when I'm bored and flying solo, I'll go to a Barnes & Noble in a heartbeat. I usually bring my laptop and order a coffee, but there have been times I've gone, found a comfy chair and read either magazines or a few books. Best thing ever!
Make a Backyard Bonfire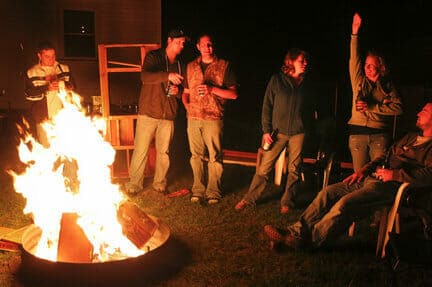 As a former boy scout, I have a deep affection for fires. I could build a fire and sit around it for hours just staring at it without a thought crossing my mind. All you need is an open space away from trees, a few bricks to make a fire ring, and wood. Boom! Make some smores, drink some beers and sing kumbaya. Maybe even tell a few ghost stories.
Modern Scavenger Hunt
Gather your friends, create a list of weird things to find throughout your area, set a timer and go do it. A little friendly competition never hurt anybody.
Discover new things about your neighborhood and come back with a ton of fun stories. And it gets you outside and moving around. Get those steps in. Here's a great video to help you get started with your game.
Be a Designated Driver
Want to go out to a bar with your friends and not spend any money? Drive them. I'm not going to lie and say this is the greatest idea, but I've done it, and I saved money. I danced too. Plus your friends will love you. Or be a designated driver and get paid for it.
Watch a Play at the Local Theater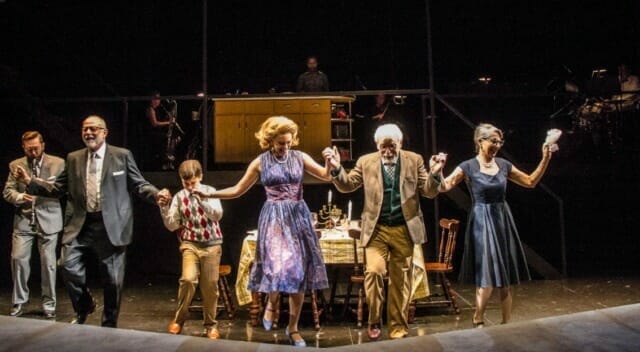 You know, not all local theater is bad. I should know because I used to perform in my community and in high school. A lot of theater troupes put on free shows, or at the very least, really cheap admission. You'll be surprised at how entertaining this can be to do on a Saturday night.
Window Shopping/Flea Markets
Have you ever gone to the mall and not bought anything. I bet we all have at one point, and I bet it wasn't a complete waste of time. You can walk the mall or a flea market and just check out all the awesome stuff that you won't buy. It sounds lame, but can be a good time too. And you might be surprised at how, um… interesting the crowd gets at night.
Subscribe for a
free chapter
of our book on automating your finances -
Mastering Mint
.
Find a Friend with a Kick-Ass Community Clubhouse
I used to live in a condo complex that had a really nice community center. There were two pool tables and two poker tables, and although technically I paid to use it every month, it was free for that night for my friends. So find a friend or relative who has access to one of these and use it.
Camping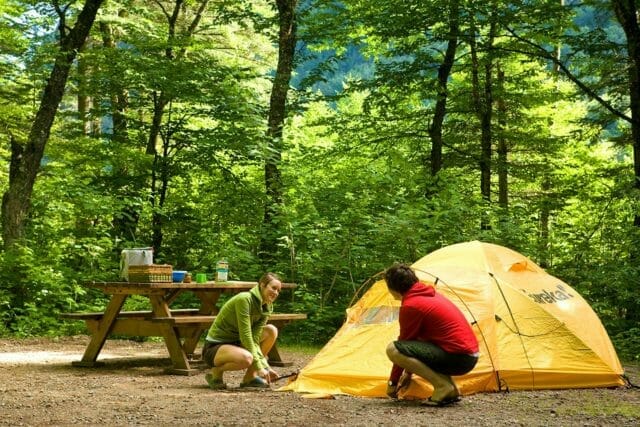 Again, as a former boy scout, nothing gives me wood like camping…for a fire of course. You don't even need a tent if you really want to do it right. Just camp out on the ground like god intended. Make a fire. Roast Marshmallows. Sleep outside.
Just Drive
Although gas costs money, it can still be pretty cheap. I love driving. Since I work from home, I don't get to do as often, but it also makes driving that more enjoyable when I don't spend the day stuck in traffic.
I've gone on long night driving trips with friends and had a blast. One time, we even went in search of a White Castle like that movie.
Go Visit Your Parents
It might sound lame to some, but I do this at least once — if not twice — a week. Eat their food, drink their beer, and watch their TV. You could also sit around drinking their coffee and chat with them. That's what I do.
Go to The Library
I truly hate that this is an option, but I would be doing you a disservice if I didn't at least mention it. Does it make me sound lame if I tell you there is actually a lot that you can do at your local library? It doesn't even have to be YOUR library. Go find a huge kick-ass library. You can go on the internet, read books, watch movies, and hit on the opposite sex/meet people.
What Would YOU Do?
These are just some ideas to help jumpstart an amazing free, and fun, weekend — whether you're by yourself or with friends and family. I'm sure you have some ideas yourself, so please share them with us in the comments below. We'd love to hear from you.
Also, you can check out our infographic and share it with your friends!
Get our best strategies, tools, and support sent straight to your inbox.