Table of Contents
How To Evaluate A Property Manager
In my last series, we discussed becoming a landlord. Now we look at ways to find the best property manager so you can be a hands-off landlord.
Before I explain how you might go about finding a manager for your real estate purchases, let me discuss reasons why I decided to use a property manager. The biggest is that I am investing in real estate, not looking to take on a second job. A job where you are on call for emergencies 24 hours a day seven days a week will quickly become a burden.
Yes, some months I hate seeing 10% of my rent check goes to a  property manager when nothing needed to be done, but there are plenty of other times I am happy to have a middleman dealing with repairs, maintenance issues, and showing the house to potential renters.
Another reason I use a property manager is that it places the property management company between the tenant and property owner. This offers some liability protection and removes the need to deal with tenants directly.
The final reason I use a property manager is time and skill. I don't have the time or the repair skills needed to be a hands-on manager. I would instead outsource these jobs to free up my time for more meaningful activities.
Managing rental properties is a job and not a job I want to do. However, there is nothing wrong with managing the property yourself, and it can really boost your returns if you have the time and skills necessary.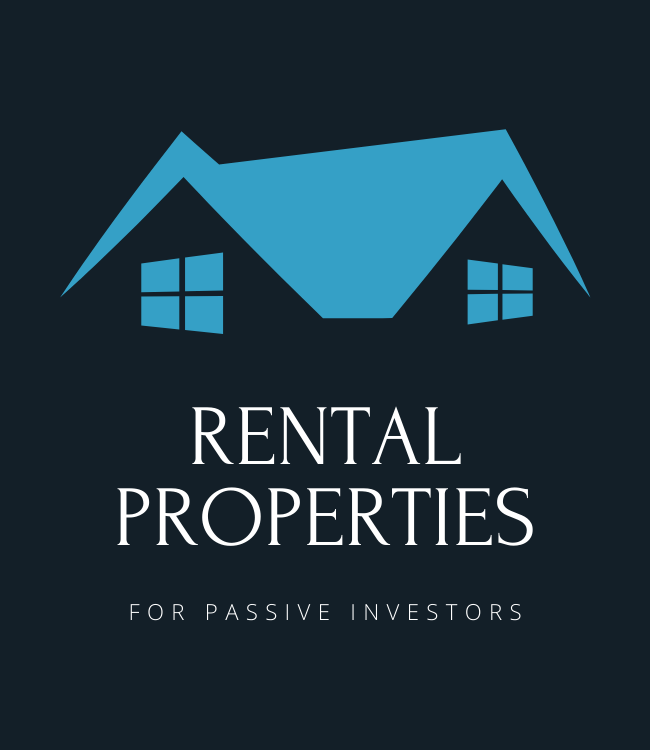 Just as you make repairs and vacancy into account when calculating cash flow, I recommend budgeting 10% of the rent for property manager fees even if you plan on managing a property yourself. This ensures you will still have positive cash flow in case you have to move out of the area for a job, you get tired of managing the property yourself, or you die, and now your family has to manage the property.
How Do You Find And Screen A Property Manager?
If you decide to hire a professional property manager, how do you find one? Living in a large town, you might have several to choose from. If you live in a small town, you might be lucky to find one company.
Just imagine you are a renter and you need to find a house. Where would you look – real estate websites, craigslist, local papers, signs in yards? What company seems to be representing most of the homes you are finding?
Before meeting face to face with any property managers, do some research online. Are the websites professional looking? Would the websites speak to your targeted renter demographic? You can also call and ask some basic questions so you can screen out companies that would not work for your goals.
Example questions include – Is the company only a property management company or a real estate firm as well? Is its focus on commercial or residential properties? In what neighborhoods are most of the properties they manage?
It's fine if it is a combination real estate company and property management company but make sure it has the resources needed to manage your properties effectively and not all its resources are focused on the real estate side. If the company's answers meet your needs, you can move on to interviewing them in person.
Now that you have identified a few property managers to interview, how do you know if they are any good? I like to meet them at their office so I can see what my future tenants will see. Is their office neat and organized? Is the waiting room nice? Does the front desk staff greet you warmly when you enter?
These small things do matter and will leave impressions with your future renters. When you meet with the property manager, do you have a good feeling about your interaction? This is someone you will have a long-term relationship with, and you want to make sure you work well together and can communicate easily.
If everything is going well, you can start asking detailed questions. It helps to have a few basic requirements ahead of time so it will be easier to compare the answers between different property managers.
Examples might be if the company manages more than 50 properties, it uses electronic payments, the average length of occupancy is more than two years, rent collection rate is higher than 95%, etc. These metrics will vary based on the size of your city, what rental demographic you selected, and how much competition there is between property management companies. Here are some questions you might use:
What is the fee structure?
Ultimately, my goal is to create positive cash flow on my properties, and the property manager has the same goal. It's important to understand the property manager's profit goals and how it will collect that profit. The primary mechanism for this is through the monthly fee; however many companies will charge fees for other services as well. Understanding the fee structure will drive a lot of your decisions.
Regarding fee structure, I usually ask the following fundamental questions:
What is their monthly fee (national average is 8-12%)?
Will they charge you a fee for starting or renewing a lease?
Will you pay any fees when the unit is empty?
Are advertising fees included or an extra cost?
Are any routine maintenance and inspections included in the management fees?
How much money do they require to be kept in reserves?
If there are multiple property managers that are willing to service your property, then you have a bit of leverage and should shop around and negotiate where possible.
What kind of company are you dealing with, and what are its goals?
When entering into a contract with a services company, it's important to understand the motivation, goals, and performance of that company. For example, you might want to consider if this property management company is a power player in the market or a Mom and Pop company whose ownership will change hands when they retire. Is the company planning to expand into different markets or regions? The property manager is a business, and you will need to understand the fundamentals of that business in your evaluation.
Possible questions:
How many properties do they manage and for how many owners?
How long has this company been in business – how long has this specific property manager been a manager in this area?
What is the company's business plan?
What is a tenant's average length of occupancy?
Do they offer two-year leases to tenants?
What is the average length of vacancy and how many of their current homes are vacant?
What is the average cost to bring a house to market between tenants?
What percent of rent checks are on time payments – what is their late rent policy?
Are any late fees passed on to the owner or kept by the property manager?
How many evictions were filed last year? What is their eviction process?
Do they increase rents on existing tenants yearly or only between tenants? What is their average rent increase?
How often will the property manager communicate with you – weekly when vacant, monthly when rented or only when there is an issue to report?
Will they look at new purchases with you and assist you with the rent you could expect and how easy it would be to find a tenant for potential purchases?
Tenant Questions
Regardless of who manages your property, you own it, and I assume you want it to be well cared for. This is an essential responsibility of the property manager but is primarily dependent on the quality of the tenant. Since the property manager is responsible for screening and placing tenants, this is one of the areas where I spend the most time asking questions.
What specifically do you look for in a tenant?
What are your minimum requirements? Property management companies should have a set procedure that involves checking a potential tenant's credit reports, criminal report, verifying a tenant's ability to pay on time with their current landlord and checking on employment and income.
How do they advertise properties?
Hopefully, advertising is through multiple forms of media – internet, craigslist, signs, newspapers, etc.
How do they handle collecting rent and how do they send you the rent? Do they mail the check, or submit payment electronically?
Ask them to explain a time they dealt with a troublesome tenant and how did they handle it?
Are they willing to share a copy of a typical lease and any other documents they use with tenants?
In general, I like to see a modern property manager that uses online systems for payment (from tenant to property manager, and from property manager to owner) and online systems for tenants to report issues.
This indicates the company actively seeks ways to incorporate efficiencies, attract young talent, and keep tenant satisfaction high. After all, when was the last time you had to pay for something by writing a check each month? This may be a turn off for many potential renters.
What repair and maintenance services they provide?
Conscientiously and proactively handling repairs and maintenance requests is one area that sets aside many property managers. Some managers will actively check each property monthly, have an electronic work request system for tenants, and will report the status of properties to the owners.
Others will do next to nothing, and even act as a barrier between the tenant and owner, failing to repair long-standing items and not informing the owner – those property managers exist and are only interested in collecting a monthly fee. I suggest getting a list of properties the property manager handles and driving around to observe first-hand the condition of the properties.
Also, you might consider the following questions:
Will they only perform repairs when tenants put in a request or will they do routine maintenance and inspections so they can prevent small issues from getting larger down the road and costing you more money?
How does a tenant report issues – do they call or place an online request?
How often will they visit the property? At least once a year they should be inside to check fire extinguishers and smoke alarms – and since smoke alarms are in each bedroom, it will give them access to every room so they can check on the whole property and report back to you. At a minimum, they should be going by the outside of the properties every few months.
If you need to have a large renovation done, will they supervise it for you?
Do they have in-house repairmen or do they contract everything out? If it is a significant repair will they get multiple bids?
What arrangements do they have for emergencies and after hours issues?
Can you do repair or maintenance work yourself if you wanted to? Can the tenant?
What is the max amount they will spend on repairs before contacting you?
How do they control maintenance costs? Do they keep records of the age of the significant items  (roof, HVAC, appliances) and have a set replacement schedule, so your costs are more predictable?
It can be easy to forget about properties once they are rented and generating cash flow. However, it's imperative to understand that things will break, and larger items such as appliances, heating and air conditioning, roofs, doorways, etc., will break periodically.
I keep 10% of one year's rent set aside to pay for these items as they arise. Also, in between tenants is a good time to perform minor renovations on kitchen, bathroom, or floors to support an increased rent and attract a new tenant.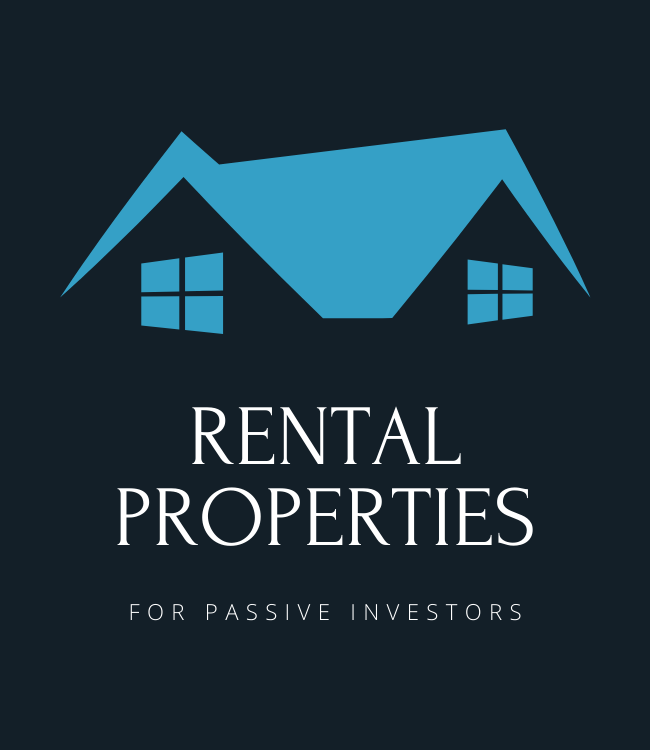 Accounting, Taxes, and Liability
As with the discussion of payment and finance above, it's important to plan for the end of year taxes and how your properties will tie into what you owe or are owed. All property managers should provide the necessary documentation for your tax reporting purposes, but how often, how complete, and how timely this reporting takes place is dependent on the property manager. As with above, I like to see a property manager with electronic systems, versus rows of filing cabinets.
Questions of taxation are mostly straightforward:
What type of accounting do they provide their owners?
Do they provide monthly statements and end of the year 1099 tax forms?
Do they have a lawyer and accountant they work with regularly? Are they on staff?
Have they licensed property managers? Does your state require them to be licensed?
What type and amount of liability insurance do they carry to protect you from lawsuits due to their actions or inaction?
What type of liability insurance do they require you to carry?
Do they prefer that your properties are in an LLC?
Like all investments, taxes are not withheld from you on your rental income. It is up to you to set aside money. There are several deductions you can make to lessen your tax burden, but I recommend planning ahead and reserving at least one month's rent for federal taxes so that you are not caught in a bad position on April 15.
References
No amount of searching online can replace talking with the people the property manager is working with and against. I ask for references for both owners and renters.
For owners:
Do the fees the property manager states mesh with what they see?
Do they respond back to you promptly?
How often do they communicate with you and is it more or less than you prefer?
Are you paid on time?
Do the prices quoted for repairs and maintenance match what you would expect to pay in your area?
For Current Tenants:
How do they judge the company's response time for repairs?
How professional are the dealings with the management and repair staff?
How easy or difficult is submitting repair requests?
How prompt, correct, and thorough are the repairs?
How easy is the monthly payment process?
What other good and bad experiences has the tenant had with the property manager?
Summary
Hiring the right property manager is essential. The company will be your eyes and ears on the ground, and a good property manager earns their monthly fee. It's worth taking the time to identify a property manager that meets your requirements.
The lowest fee company may be cheaper for a reason – maybe it doesn't have enough staff to handle the number of properties it manages or maybe it cuts corners in repairs. You are placing one of your most significant assets in their hands; you want to feel comfortable with your decision.
Before you buy your first rental property, screen potential property managers to find one or two with whom you want to work. In the end, the company will work for you! If you see it is not doing a good job or you don't work well together you can transfer your properties to another company. Check your management agreement contract to see how much notice you need to give before moving to another company.
Remember, the goal is not to work for our money but have our money work for us. If the rental property is making money each month after all expenses, then your money is now working for you, and you are one step closer to freedom!
Get our best strategies, tools, and support sent straight to your inbox.