Table of Contents
PolicyGenius Review: The Insider's Guide to Simplifying Your Insurance Search
Let's be honest; shopping for insurance kind of sucks. It's confusing, stressful and not to mention probably the least exciting thing to do.
The process of purchasing an insurance policy can be intimidating. That's probably why 4 out of every 10 people in the United States do not own a life insurance policy at all. Then PolicyGenius came along and changed everything about insurance shopping.
Policy Genius is attempting to push buying insurance into the 21st Century by making it digital and accessible to everyone.
The founders of this New York City-based company are changing the insurance industry and shifting the way people think about insurance. Most importantly, they are by changing the way we shop for it.
No More Excuses
While it is a very important part of protecting your family finances, insurance tends to be pushed to the wayside. Paying the mortgage, putting food on the table, and keeping the lights on come first of course.
Most Americans don't buy life insurance because they think it's expensive and completely overestimate it. Getting insurance doesn't have to break the bank. You can probably get a policy for less than your cell phone bill depending on your health.
The door to door salesman is a relic of the past. Filling out a million forms and talking to pushy insurance agent on the phone have all been cut out of the equation. PolicyGenius allows you to buy insurance from your couch while binge-watching your favorite show on Netflix.
PolicyGenius made insurance easy for people who like the internet.
Tweet This
What Kinds of Insurance Do They Offer?
Life
You're young and healthy. Nothing is going to happen to you, right? Probably not, but if someone you love would be financially impacted if you died, you should seriously consider getting life insurance.
I know, it's depressing to think about, but you don't want to leave your loved ones high and dry in the event something happens to you.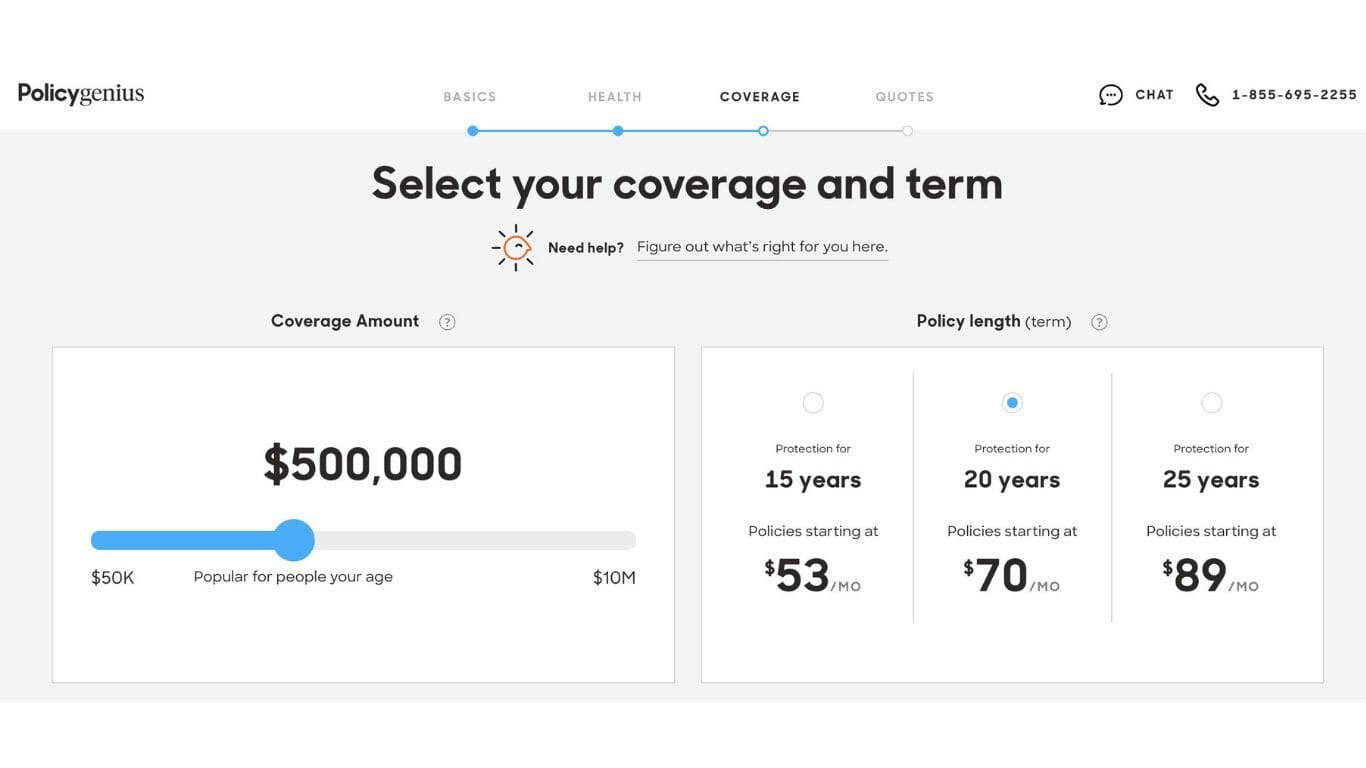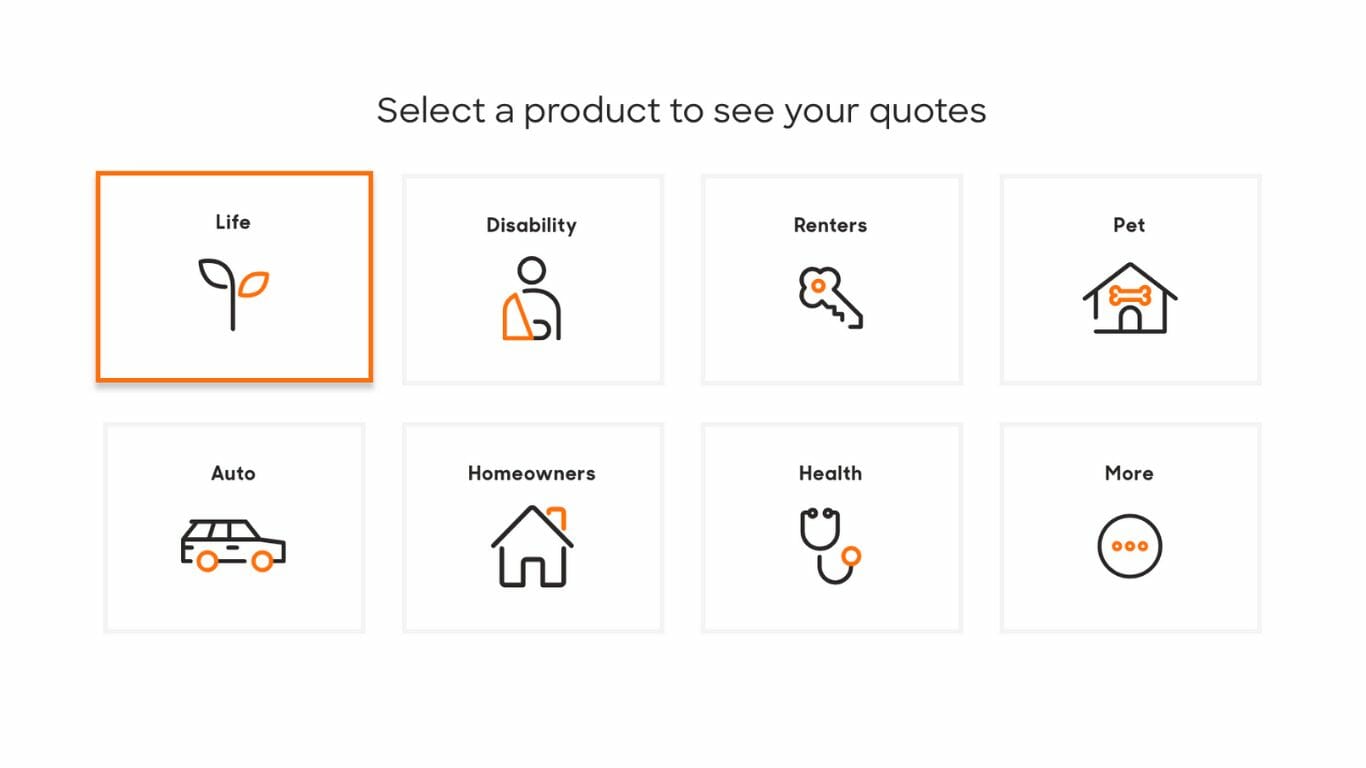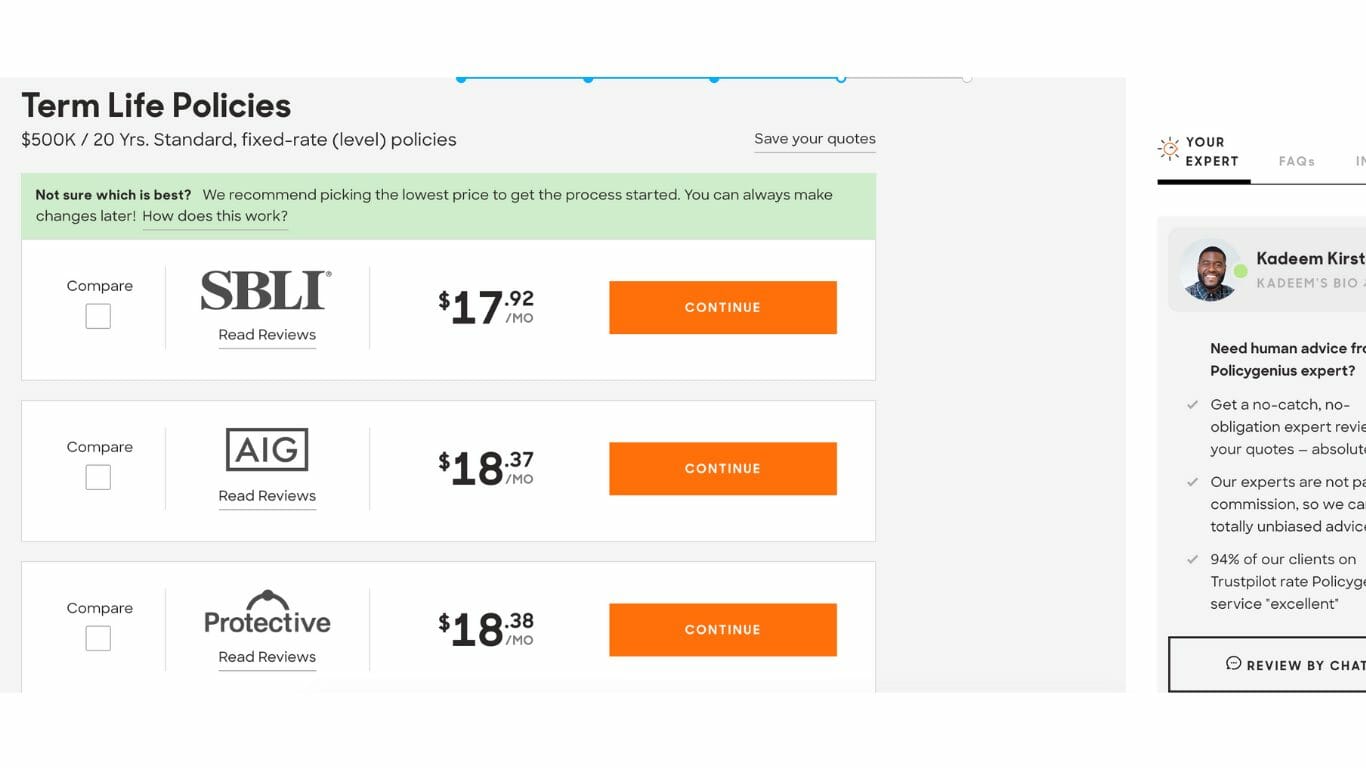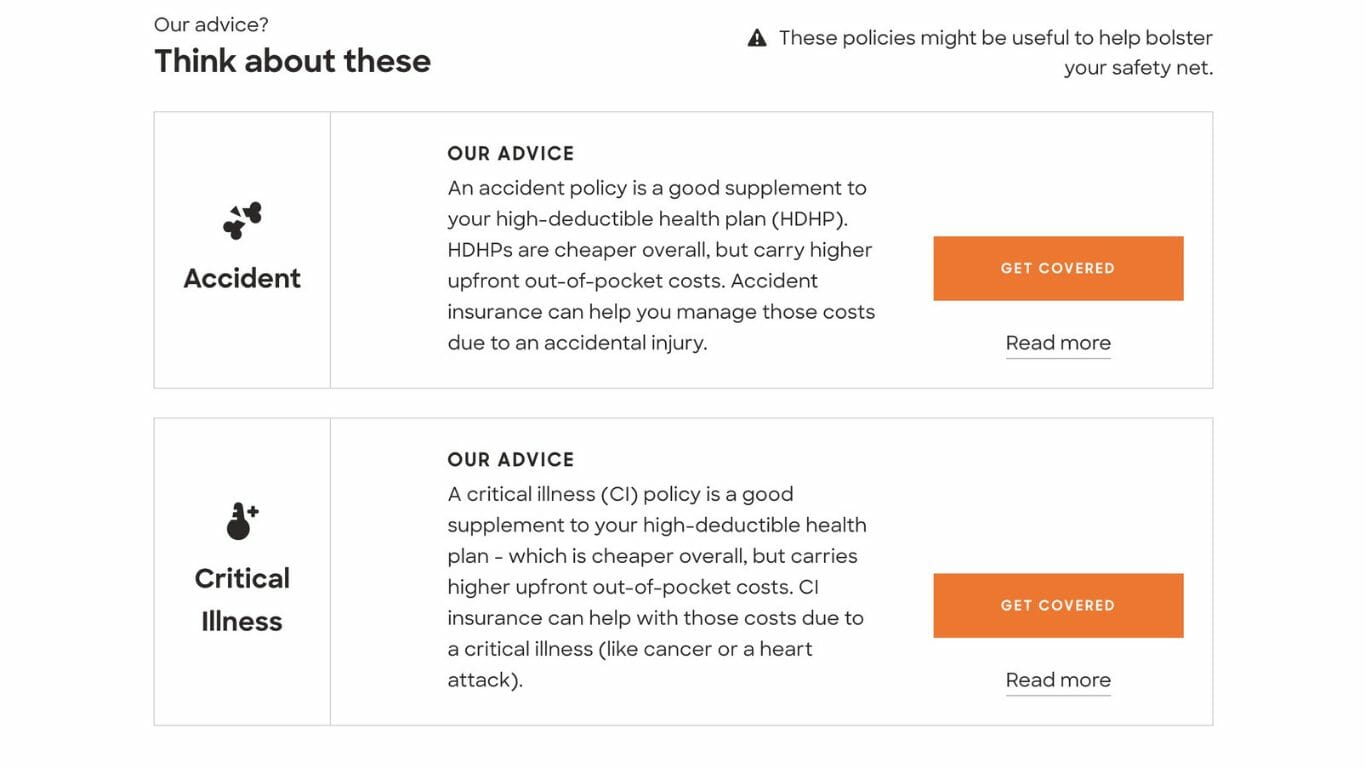 Life insurance will help replace your income and help your family meet many important financial needs.
The great news is that it's very affordable while you are still young and healthy. You might not need it now, but you need to have it before you do.
Disability
Long-term disability insurance is to protect people who have a long-term injury or illness that keeps them from working. Many employers do still provide it to their employees but are lowering the payouts and employees need to buy more insurance coverage on their own dime. Long-term disability is one of the leading causes of bankruptcy.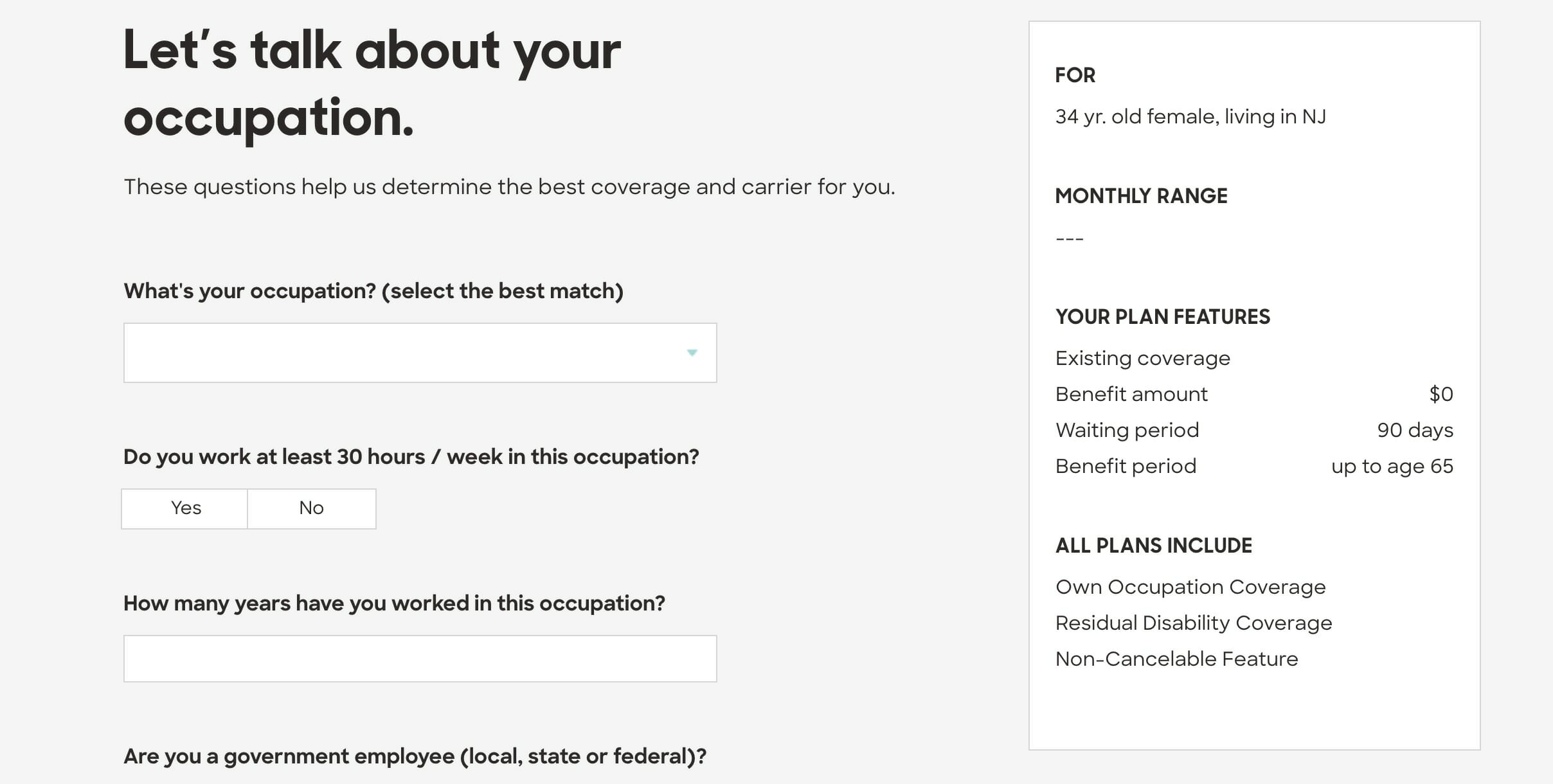 Pet
If you have ever had a sick pet, you know how much the vet costs. We would do anything for our fur baby so we purchased pet insurance for our cat. Instead of paying every cent of her medical expenses, we submit bills for partial reimbursement.
Renters Insurance
Renters insurance is also important – it protects your belongings from damage and theft and covers liability caused by negligence.
So if one of your more drunk friends gets hurt in your place and was a big enough jerk to sue you, your policy would pay up. They probably weren't your friend, to begin with, but you get the point.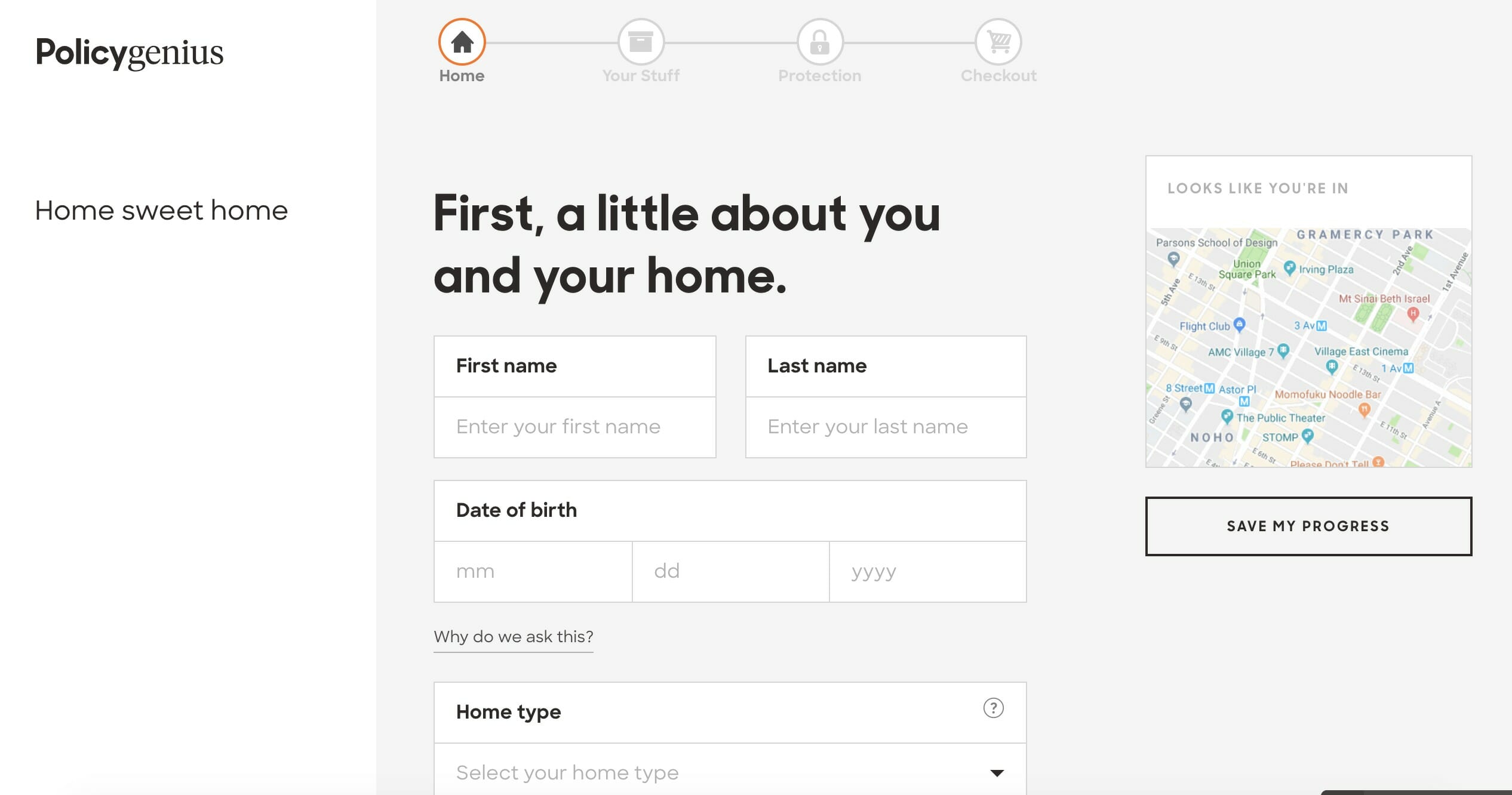 Health Insurance
PolicyGenius wants to find you the best plan so they start by asking you some basics and about your priorities to make sure you get the most value for your money. Health insurance shouldn't break the bank so they want to match you with a policy you can afford.
They want to make sure you get the best price so to see if you can save any money on health insurance through government subsidies. Many Americans income qualifies them for tax credits and discounted plans.
If you have any prescription drugs youa re taking or doctors you want to keep, PolicyGenius will highlight plans that cover them. They will list you all the plans available, starting with the ones that match the highest number of your priorities. You can dig into all the details and apply to the one that works best for you.
Insurance Check-up
Still not sure what kind of insurance you need? No worries. PolicyGenius will give you an Insurance Check Up in five minutes to uncover what types of insurance you may want to get. Yup, you don't have to talk to a pushy insurance agent.
The questions are easy and it's really quick. Think of it like a Buzzfeed quiz. There are some fun questions too.  After a few questions and seeing your big picture, they recommend policies might be useful to help bolster your safety net.
Here is a sneak peek at what they might ask.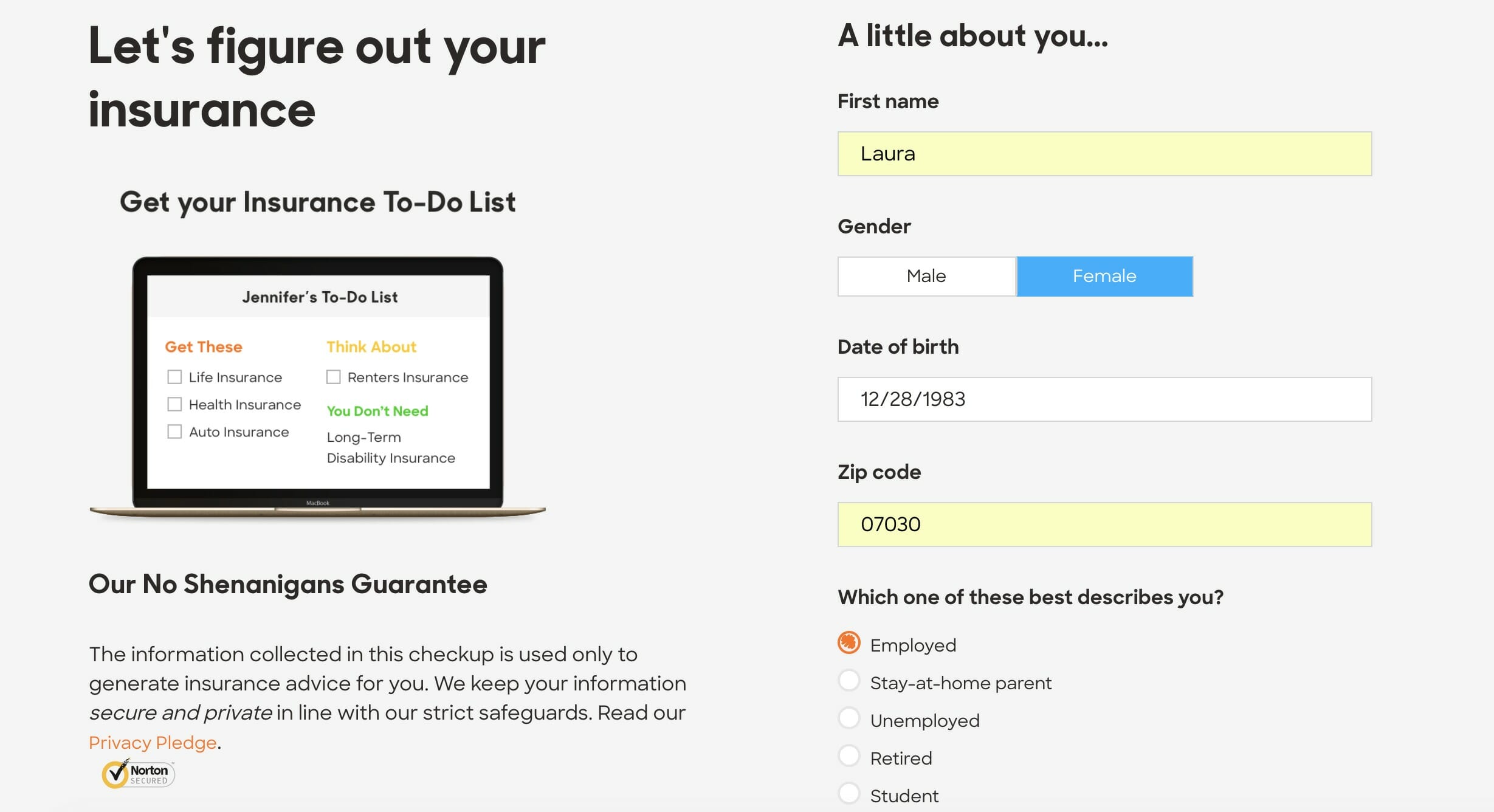 How Does PolicyGenius Work?
Once you figure out what kind of insurance policy you need it's time to see what policies would work best for you. PolicyGenius doesn't offer insurance, instead, they are a broker.
They are not affiliated with any particular insurance company like typical agents and they offer plans from many providers. Their algorithms work to match you with the best policy to fit your needs.
I went through the whole PolicyGenius quote process myself to see what it was all about. I don't have life insurance, so I wanted to see if I needed it. I must say I was not really looking forward to it but the whole process so super easy.
You will start by entering in some basic information name, age, location, employment, and more personal stuff like debt, marital status, and medical history. PolicyGenius takes into account any preexisting conditions, net worth and health habits you may have in order to provide you with super-accurate personalized quotes.
And don't worry, all your information is confidential.
Every step of the way they give you tips and other helpful information so you can answer the questions properly. You will see these little thumbtacks on the side of most pages explaining exactly what certain terms mean. I found this super helpful and I actually learned a lot.
If you are unsure about anything throughout the process, they have humans too. Their customer service team can answer any questions you may have online or over the phone.
Choosing a Policy
After you go through all the sections they will bring you to a page where the policies are displayed. Your best options for insurance will be on top and the rest listed below.
Besides side-by-side price comparisons, they rate each insurance company on customer service, approval time, application process and other policy details. This means you don't have to click back and forth between sites to compare various insurance quotes.
If you are not ready to purchase a plan right away they will save your personalized quotes for you. If you are ready, you can apply for your choice insurance company and policy to get approved.
As for my review, PolicyGenius is a game changer. It was designed to make getting insured simple and affordable. If you are looking for insurance – look no further.  
From start to finish it was ridiculously easy. I found it very informative and love how they spelled it all out for you. They also have a ton of great resources and advice on their blog so make sure to check that out as well. Do a free insurance checkup at PolicyGenius.com.
If you're not sure if you need life insurance you can listen to an interview with the other co-founder Francois De Lame here.
Get our best strategies, tools, and support sent straight to your inbox.