There is a new company that believes healthy people should be rewarded with lower insurance rates. We were intrigued, so we checked them out. This is our Health IQ review.
What is Health IQ?
If you look after your health, exercise regularly, eat well, sleep well, it doesn't seem fair that you should pay the same rates for life insurance as people who never get off the couch, live on fast food and soda, and stay up all night playing video games. Health IQ agrees.
The founder and CEO, Munjal Shah, was inspired to start the company after his health scare in 2010. That scare sparked a profound change in his life. Over the next few years, Munjal overhauled his diet, lost 40 pounds and completed three marathons.
Realizing what a commitment it was to stay healthy, he thought those who managed it deserved to be celebrated, recognized, and rewarded.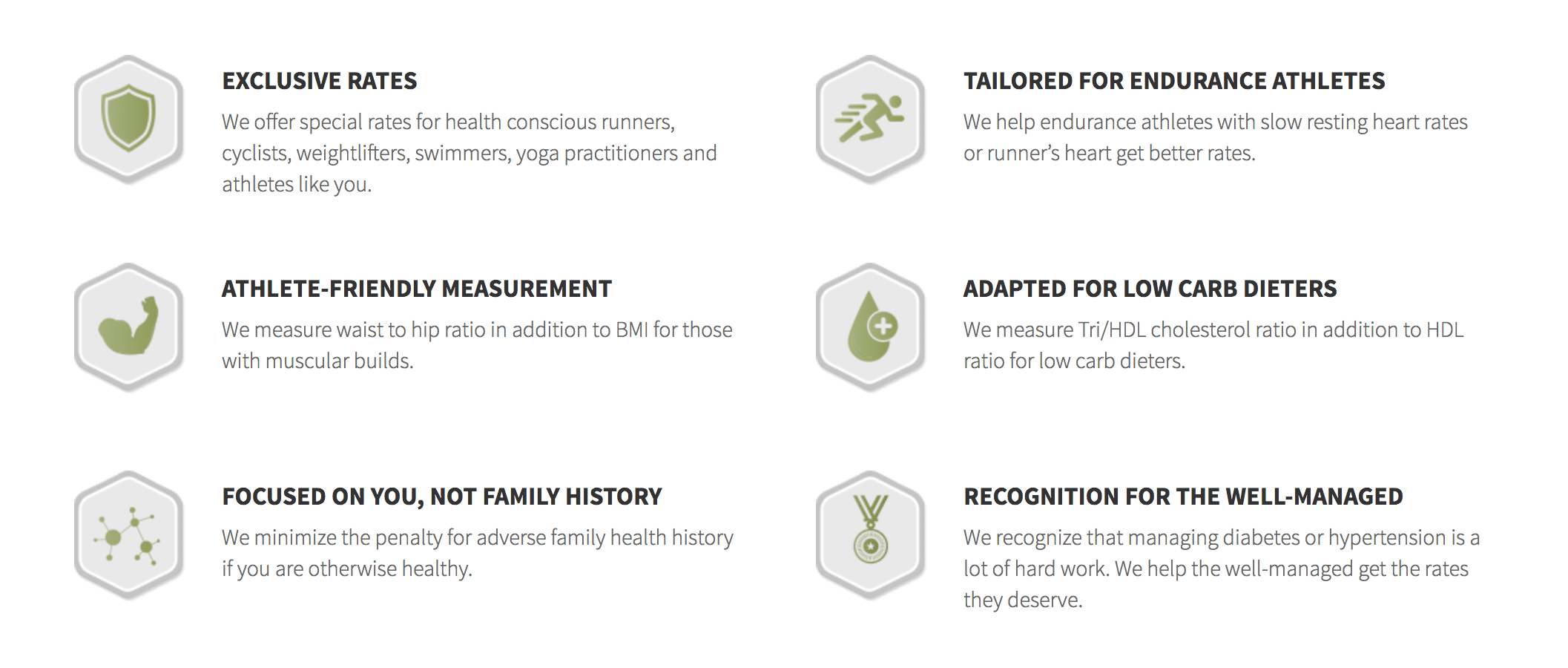 Health IQ was started in 2013. Over the following three years a team of people all of whom have overcome their health struggles joined the effort. The company is a licensed insurance agent in all 50 states and have helped thousands of customers obtain billions of dollars of life insurance coverage.
Took Some Convincing
In those three years, the Health IQ team gathered scientific data to make the argument to insurance companies that people who looked after their health deserved to pay lower rates for health insurance.
The company didn't just rely on their data. They also used peer-reviewed medical research on the benefits of healthy living. Runners show a 30% reduction in all-cause mortality, cyclists an 18-28% reduction, and weightlifters, a 46% reduction. These statistics are just a few examples.
Health IQ took this information to several insurance companies, many of whom were not receptive initially. But eventually, all of this information did convince several companies that those who work to maintain their health do live longer and deserve lower rates. Health IQ partnered with these companies to give healthy people the insurance rates they deserve.
Partners
Health IQ has partnered with 35 companies to bring you low rates and to make sure you have the right fit for your insurance needs. Some of the partners include Brighthouse Financial, John Hancock, Prudential, and Assurity.
The Data
Over one million people have taken the Health IQ quiz. The information gathered is part of the basis for the analysis showing that there is a close link between how healthy a person is and how much health knowledge they have.
There is a ton of interesting information on the site. There are several different areas, weight lifting, running, cycling among them. You can click on the area that interests you and read the research. I chose weightlifting since I've been doing that for about ten years.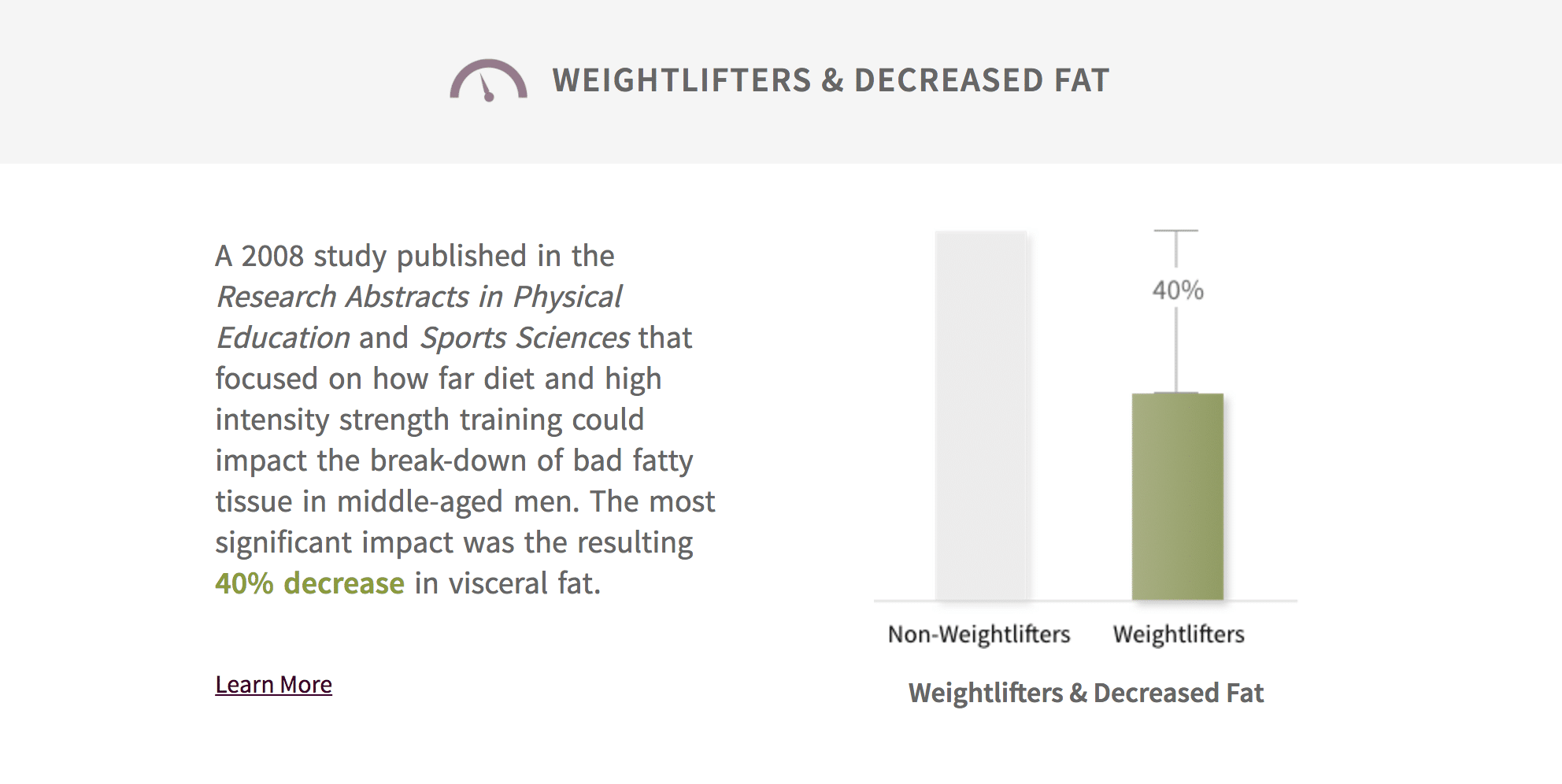 Studies show that lifting weights improves sleep quality, decreases visceral (the dangerous kind that surrounds your organs) fat, raises good cholesterol and lowers bad cholesterol and triglycerides. There are links to all the studies cited.
The Difference
It's not only the rates that are different at Health IQ. Very fit people can sometimes show up on the metrics insurance companies use as unhealthy. People who are very muscular can have a BMI in the overweight range because BMI doesn't take muscle into account. Health IQ uses waist to hip ratio in addition to BMI to get a more accurate measure.
Genetics loads the gun and environment pulls the trigger. Many insurance companies only care about genetics though. Health IQ minimizes the penalty for an adverse family history if you are otherwise healthy.
Bradycardia is a low resting heart rate. It can mean you're very fit or that your heart's electrical system is malfunctioning. Many insurers will see a low resting heart rate and assume there is a problem. Health IQ knows that many endurance athletes will show a low resting heart rate.
Low carb diets tend to make LDL levels go up, but your triglyceride levels go way down. This one gets to me because I have been Paleo for twelve years. Some low carbers will have a high total cholesterol number.
But knowing a person's total cholesterol is like knowing the final score of a hockey game is 3. Well, who scored more goals? Knowing the total number doesn't tell us what we need to know. Health IQ measures both Tri/HDL cholesterol ratio in addition to HDL ratio which gives a much clearer picture than the standard numbers most insurers use.
Customers who have conditions like diabetes and high blood pressure but are managing them, get rates that reward the hard work it takes to do so.
Your Health IQ
Health IQ works with a range of health experts including MD's, registered dieticians, and fitness experts. This team researched and compiled the list of health questions that clients answer. The questions cover four areas; nutrition, exercise, medical, and integrative wellness.
The questions go far beyond the standard insurance questions and are designed to measure your knowledge, skills, and experience in the area of health. A conventional insurance question might ask how often you overeat. A Health IQ question asks how many cups of rice are in an eight-piece sushi roll.
Data is collected on each respondent. The number of correct answers is calculated into your Health IQ score. More than one million people answered questions for the study to analyze the relationship between a person's health and their knowledge of health-related topics. The data proved that those with high health IQ's have a 56% lower risk of mortality than those with low health IQ's.
The Site
I love health and wellness sites and have a handful that I read regularly. Health IQ is not a health and wellness site, but they have so much great information on the site that I have added it to my list. They publish a blog that covers topics like reducing body fat and how to make your workouts more enjoyable.
There is also an interactive forum where a topic is posted, share your favorite low-carb, high vitamin recipe for example, and readers can share their tips. There was even a thread about what budgeting software people use. There were no comments yet so you LMM listeners get in there and share your knowledge! Tell them about Mint!
To Get a Quote
You can get a free quote from Health IQ. Enter your basic information and how much coverage you want. If you're not sure, you can use a placeholder amount and an agent can help you determine the amount later.
Now you can take the Health IQ quiz. I love taking online quizzes! There are 28 questions, and you have 60 seconds to answer each one. The amount of time it takes to answer each question makes up part of your score.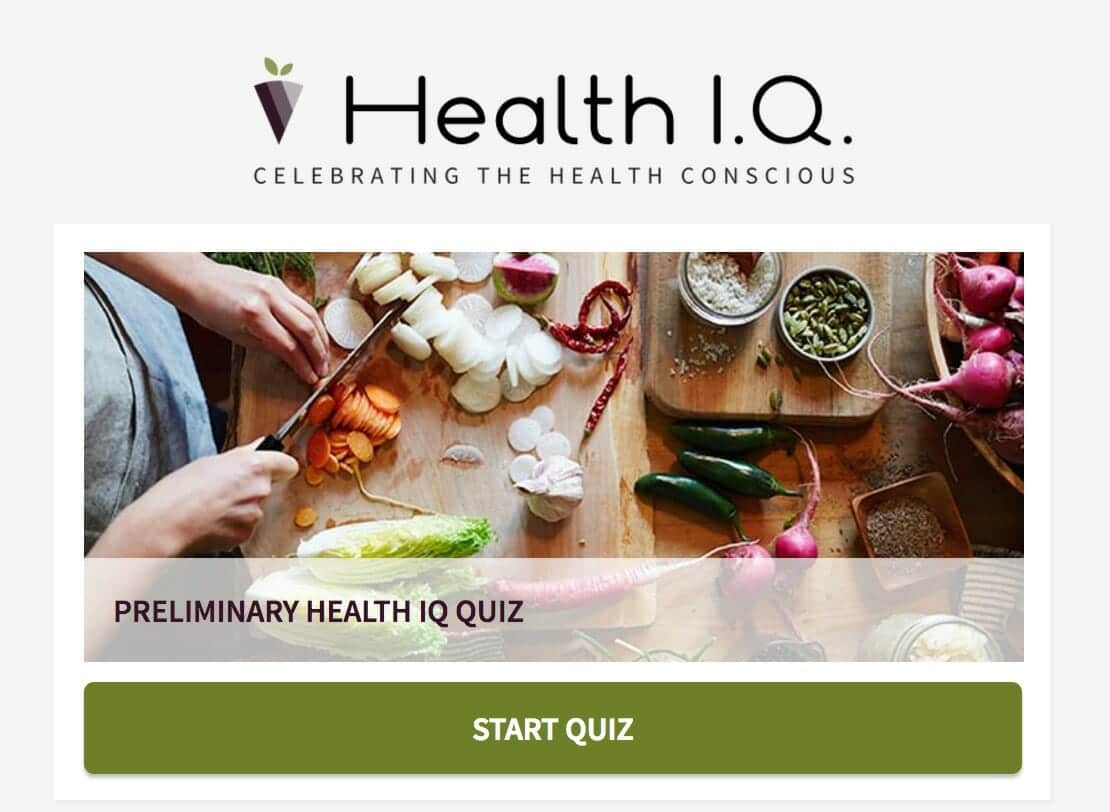 I took the quiz, and my Health IQ is 180 out of 200 giving me 626 points. Once you have completed the quiz, a representative will contact you to discuss your rates. I spoke to a representative in Louisiana, and after confirming some information I had entered on the Health IQ site and asking a handful of additional questions, I got a quote.
I compared rates for $250,000 in coverage for a ten-year term with five different insurers. Only one quote from Geico was less than my Health IQ quote and just by .22 cents a month.
You Earned It
Some people hate exercising and eating well. But they still do it because it's worth it. Even those of us who genuinely do enjoy those things (and I think everyone can. If you hate your workout or your healthy meals, you just haven't found the right ones yet) make certain sacrifices to achieve them.
I don't like running on cold winter mornings, (and I don't have to anymore since I moved to New Orleans, it's like 80% of the reason I moved) but I did it anyway because I like running and I like the way it makes me feel.
Sometimes I'm tired at the end of the day, and I don't feel like doing anything more than ordering take out. But I rally and make something healthy.
Some of you hate getting up early enough to get to the gym before work. But you do it because if you don't, the day gets away from you and you don't work out. We all have limited time, and when we use it to take care of our health, even when we are enjoying it, it does take time away from other things in our lives. But our health is a priority, so we do it.
Health IQ knows all of this because the people who started and work there, do all of these things too. They understand how much planning and effort being healthy takes and they think we should be rewarded for it. If you agree, check out Health IQ.
Get our best strategies, tools, and support sent straight to your inbox.