Table of Contents
Take Control Of Your Job Hunt: Here's How To Find A Job You Love
Looking for a job is a drag. Scouring online postings, trying to perfect your cover letter and resume, marathon interviews, endless waiting. Or worse, not getting any response at all after spending weeks or months sending out dozens of resumes.
If all of that sounds familiar, maybe you're going about the job hunt in the wrong way. If you haven't been in the market for a new job for a while, things have changed. The days of classified ads and mailing out resumes is long over. Everything is online now. And networking is definitely in the new mix.
You can no longer sit back and wait for an opportunity to come to you. There is too much competition. People no longer stay in the same job for decades and then retire with a gold watch and a pension, so everyone always has an eye out for the next, better thing.
You need to take control of your job hunt. And if you're going to go through all of this, you don't want to end up with a job you hate or a job with no future. You want to find a job you love, that challenges you, and that gives you a sense of purpose. We're going to give you job seekers the tools and advice you need to do just that.
You'll Make More
Even if you're pretty happy in your current job, there is an excellent reason to shop around for another.
According to Legal Technology Solutions (LTS) figures, in a healthy economic market, an 8-10% increase is about average for a job change. Other reports show as much as a 20% increase possibility. In fact, staying at the same employer for over two years on average can cost you 50% or more in lifetime earnings.
What's the average pay increase when you get a raise in your current job? A paltry 3.1% is the expected increase for 2019, and that is the highest since 2008!
I don't know about all of you, but 3.1% isn't going to get me out of bed in the morning!
Even if you were making six figures, a crappy 3% raise isn't going to move the needle hardly at all. Making money certainly isn't the only reason we get up every morning, leave our cozy beds, commute, spend eight hours or more making money for someone else five (or more) days a week but if you're doing all that, you want to have something to show for it at the end of the month yes? Yes.
So changing jobs early and often is the smart thing to do.
Define What You Love
Everyone wants a job they love, but the things we love to do we aren't always good at or perhaps there isn't enough demand to make it a career.
Yes, we would all like to be a celebrity chef or NBA player or poet but the first two are unrealistic for most of us, and the third doesn't pay well enough to live indoors.
That doesn't mean you can't cook, shoot hoops, and write poetry; it just means you shouldn't expect to do them professionally.
So we need to redefine what it means to do something you love so that it's realistic enough to achieve. If you want to love your job, it should tick these boxes:
You're good at it
It stretches your abilities
You find it interesting
There is satisfaction in it
It pays enough to live comfortably
No job is all of those all the time. No matter how much you love your job sometimes it will stress you out, or it will have aspects you aren't crazy about but are necessary.
But if you can find a job that fills those requirements most of the time, congratulations, you have a job you love.
If you have no idea where to start, list three dream jobs even if they are unrealistic. Now come up with three jobs that are similar and more realistic. It might look like this:
Celebrity Chef-private chef, caterer, restaurant chef
NBA Player-sports agent, basketball scout, basketball coach
Poet-editor, magazine writer, blogger
Those jobs are adjacent to your dream job and more realistic. At the very least, will give you some food for thought and hopefully a jumping off point.
You Might Need More Schooling
If your current career isn't in the same ballpark as your dream career, you might need additional schooling. That shouldn't necessarily deter you, but you shouldn't start taking out student loans right away either.
Try to find ways to gain experience in your chosen field, freelancing, volunteering, and contract work.
Skillshare is a great option. It's an online learning community with classes available in dozens of subjects including web development, analytics, accounting, and finance. There are more than 22,000 classes available so whatever career you're interested in Skillshare can help you grow and develop the knowledge and skills you need to move ahead or get hired.
Make a list of your current skills and those you'll need in your new career. There may be overlap.
Your new career may have options for certification or training rather than a new degree. If you can manage to snag a job in your new field, your employer may pay for or subsidize additional education.
If you do need further higher education, be realistic. Getting a degree takes time and money. If you're going to do it, you want to be sure your new field pays well enough to justify the sacrifice. Be realistic about your age. If you're 43, the odds of becoming an astronaut are pretty much nil.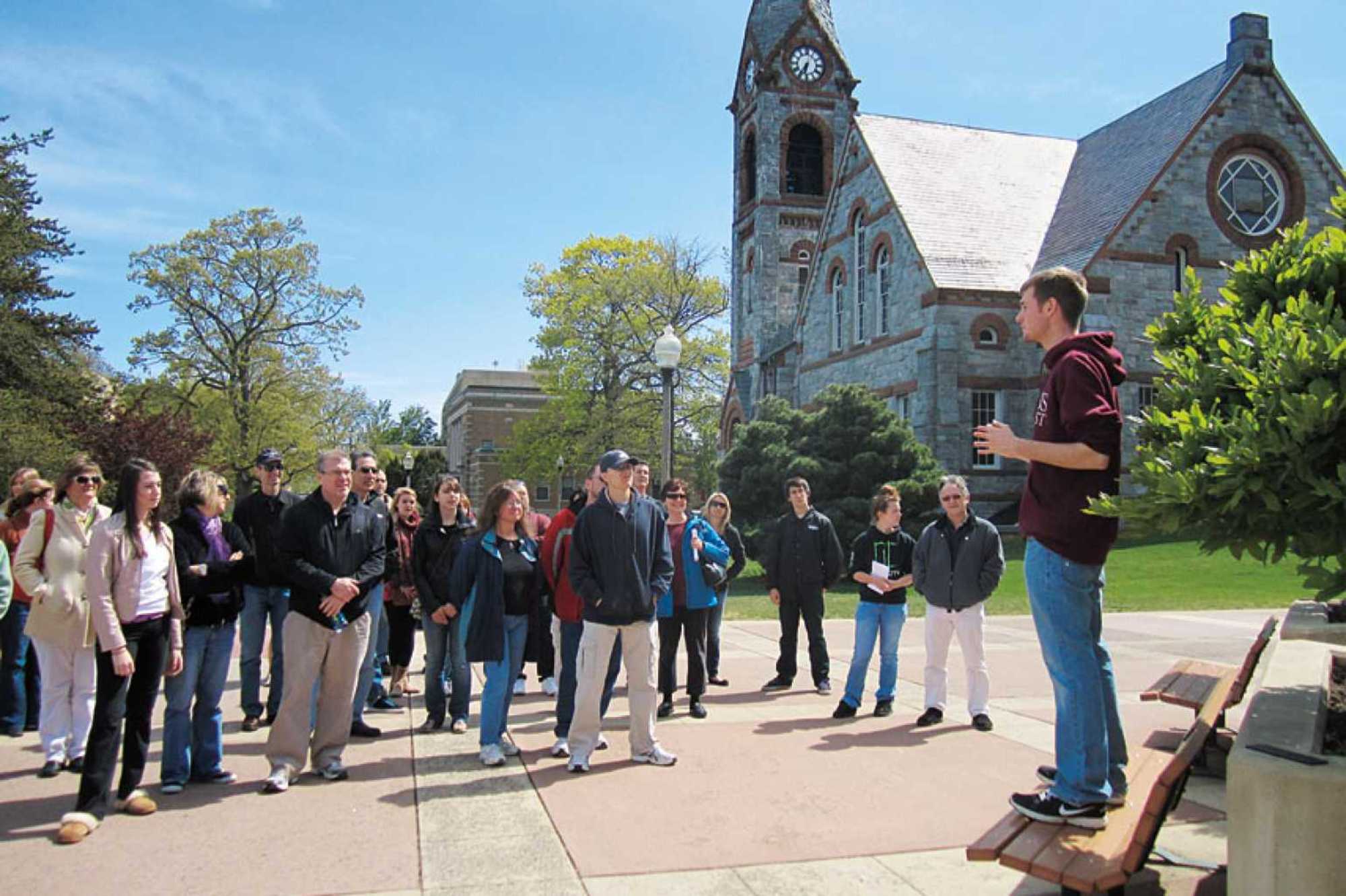 If you do return to school, do what you can to avoid paying for all of it with student loans. Apply for scholarships, everyone that you even have a remote chance of getting.
If time isn't of the essence don't quit your job to go back to school full time. No job means student loans. It might take longer to graduate, but you don't want to pay off a new set of student loans when maybe you haven't even paid off the last ones.
Perfect Everything
While mailing out cover letters and resumes are a thing of the past, you still need them. Even if a connection puts in a good word with a potential employer, the HR department or the people you interview with still require a cover letter and resume.
We've got a few resources on LMM to help you craft the perfect cover letter and resume.
Your LinkedIn profile is equally important because LinkedIn is ground zero for those looking for jobs and those looking to fill jobs.
Your photo matters. If you don't have a professional headshot, get one.
The next thing people see after your photo is your profile headline. Your headline should briefly explain how you can benefit the reader. Use keywords someone in need of your skills might search.
Completely fill out your profile. Not everyone will read every word, but if someone wants to know more, they should be able to find it on your profile.
Your summary should be 3-5 short paragraphs that clearly lay out your key skills and unique qualifications. You want a mix of professional and personal information so the reader not only understands what you can do but a little about who you are as well. A mix of 80/20 is a good ratio to aim for.
Don't list every detail of every past job. Include only those that are relevant to the job or career you're looking for.
Stay active on the site. Regularly update your status and share relevant, thoughtful content from high-quality sources.
And for goodness sake, clean up your social media, all of it! There isn't an HR department in the country that doesn't search social media when considering a candidate. Don't give them a reason to disqualify you before you've even got a foot in the door.
Network Your Ass Off
Networking matters, especially if you're looking to change careers. You can do tons of online research but it won't be as illuminating as speaking with people who currently work in the field.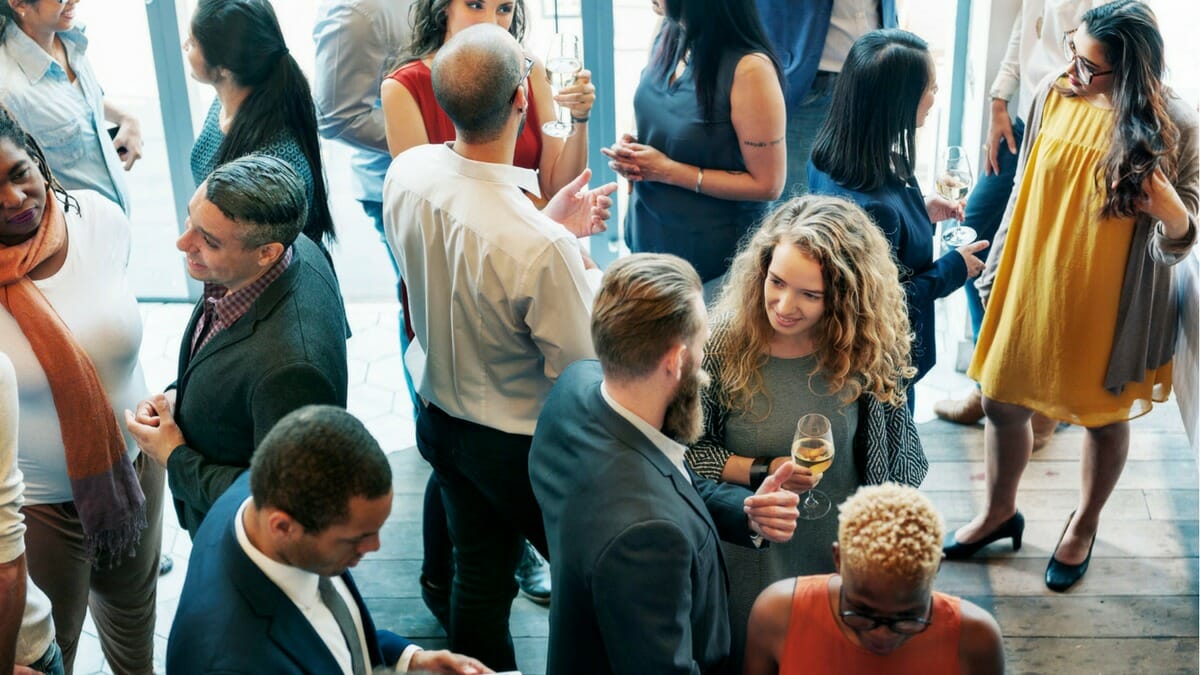 And if you're looking to find a job quickly, networking is generally a faster path than applying online through job boards.
Your current network is probably bigger than you think. A network isn't just people you know in a professional capacity but your friends, friends of friends, family, former classmates, and colleagues. Let absolutely everyone know you're looking for a new job.
But no matter how large your network, expanding it helps. There are plenty of places to find networking events:
Meetup
Eventbrite
LinkedIn
Facebook
Local organizations like Rotary Club or Chamber of Commerce
To get the most out of your networking, go in with a plan. Listings for networking events often show who is coming or at least interested in coming. Stalk them on social media sites and learn a little about them. Having some background makes it easier to approach strangers.
Prepare a list of questions. Don't pull out notecards, no one wants to be interrogated but work your questions naturally into the conversation.
Get and give business cards. After speaking to each person, step away and make notes on what you discussed while it's fresh.
Follow up with each person the next day. Thank them for their time and try to set up a future meeting or phone call to continue the discussion. Even if a person doesn't have a job opening currently, they may have one in the future. Foster your contacts even if they can't help you just then.
The Old Fashioned Way
While networking your way into a new job or career is more effective than applying cold, applying cold through online job search sites shouldn't be overlooked entirely. There are tons of them out there, but these are the ones we find most useful.
CareerBuilder might have the most listings of all its competitors, and it has a great search function so you can search by location if you're only interested in jobs in your area, level of education required, and salary ranges.
Indeed aggregates job postings from across the internet and staffing companies so it's worth your time because it often has postings you'd really have to dig around for otherwise. And if you're looking to change not only jobs but countries, Indeed has postings from outside the U.S. as well.
Monster not only has tons of listings but networking boards too which are good places to find intel on potential careers and companies. The site also has an alert service, so you don't have to scour new ads constantly, new postings that match your search criteria will be delivered right to your email.
Practice, Practice, Practice
Being on a job interview is like being on a first date. You're nervous, and when you're nervous, you make mistakes. You can get better at interviews and first dates the same way, by going on lots of them.
You can do pretend interviews if you have a friend or family member willing to play along. And while we hate to suggest wasting other people's time, well, this is about you. Apply for a couple of jobs you aren't particularly interested in and use interviews for them as practice interviews.
When you have an interview but aren't hired, ask for feedback, ways you could improve. Not everyone will provide this, but if you can get some, it's really invaluable to increasing your odds of crushing future interviews.
Go In Well Armed
Presumably, if you were interested enough in a company to apply for a job you did some research if you get an interview, you need to do more.
"What do you know about us?" is not an unusual interview question. You don't want to sit there stumped and sputtering.
The best research is gained from an insider. Scour your network and see if anyone is currently working for that company or has worked for it previously.
Look the company up on Glassdoor. You can find information about the corporate culture, environment, pay, and benefits.
Read the company's "About" page. Google search it under "News."
Remember how you stalked the people at networking events? Do that with the person who will be interviewing you if you have a name. It makes you less nervous because the person isn't a completely unknown quantity, and you can hopefully find a little personal detail you can use to connect with them.
Arm yourself with questions. Asking questions shows genuine interest.
Here are some good ones:
Describe a typical day in this position.
What's the most important thing I need to accomplish in my first ninety days?
Who will I report to? Can I meet them before making a decision?
What are the prospects for advancement?
What are the company's plans for growth?
What are the biggest challenges in this job?
Name the biggest rewards of the job and working for the company?
Anything I can clarify for you about my qualifications?
Do you have any reservations about my qualifications?
When can I expect to hear from you?
Those last three are important. If the interviewer is having doubts, you get the chance to allay them. Having a time frame for further contact lets you relax rather than constantly check your phone and email.
Negotiate
You got it, they want you! Congratulations, your hard work paid off. But it's not quite over yet, and this is important. You are at the stage where you have the most power when it comes to getting the pay, perks, and benefits from this employer. Once they have you, the balance of power will be in their favor.
Yes, there are some people who are so good at their job and so indispensable that they can essentially hold their current employer hostage until their demands are met, but that's not reality for most of us.
Remember, the average raise in a current job is a picayune 3%. Now is the time to ask for what you want. And whatever you get is what your next raise will be based on so you want to get as much as you can going in.
Choosing not to negotiate can also hurt you, in the long run, says Paul McDonald, senior executive director at Robert Half. "Failing to negotiate can damage earning potential over the long term since raises and bonuses are often a percentage of base salary," he tells CNBC Make It. "It's more important than ever for both parties to research market conditions thoroughly to pave the way for realistic, productive discussions."
I'm not going to reinvent the wheel for this section because one of the best episodes we ever did was on this subject. Listen to the episode and read the show notes. It really changed my thinking about salary negotiations, and it will change yours too.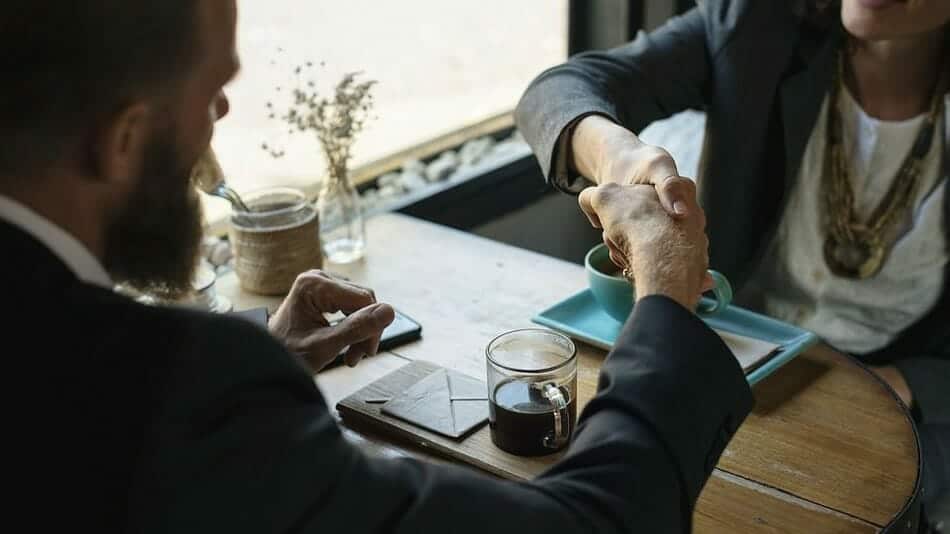 You do have power in this position even if you feel like you don't.
Anyone Can Do It
We hate it that having a job you love seems so out of reach to the majority of people. It's really not. Having your dream job is probably not realistic for most of us, but that's a different thing from having a job you love.
What's my dream job? Professional cycling color commentator. What is my job? Personal finance writer. And it is a job I love. It meets all of those criteria we listed above.
If you aren't in a job you love, do something about it. You're going to be content to spend eight hours a day, five days a week for a couple of decades doing something you hate? No. You don't have to do that, none of you has to do that. We want better for you, and you should want better for yourself.
So here you are, our gift to you. A step by step guide to finding and landing a job you love. Good luck.
Get our best strategies, tools, and support sent straight to your inbox.