Table of Contents
The Psychology of Money with Kristin Wong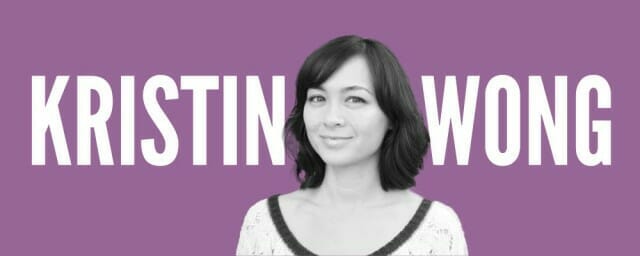 On this episode we welcome blogger Kristin Wong to discuss the psychology of money. Kristin grew up in a frugal household but like many of us, didn't have any guidance when it came to investing.
Frugality seems less daunting and allows for instant gratification. You can cancel your cable service right now and save $100 a month or more. It doesn't take any research or special knowledge.
Kristin explains her journey from frugal to personal finance. For many people frugal is the gateway to more sophisticated aspects of personal finance. Now that you have all this extra money from making your own laundry soap, what should you do with it?
There is such a stigma surrounding talking about money. The only way to learn is to ask questions. If you know someone who is doing well, ask them what they do. How can you get to where they are now?
If you aren't ready to talk about it, there are loads of books, blogs, podcasts that can teach you the basics and beyond.  Kristin's introduction was Dave Ramsey's Total Money Makeover.  Ramsey is not our favorite money guru but he is the gateway drug for a lot of people making their first tentative steps into the world of person finance.
Kristin cautions against checking your numbers constantly.  You won't wake up one morning to an extra zero on your balance.  Check it regularly but not obsessively.
You know how recovering alcoholics are advised to stay out of bars?  If you are trying to save money, stay out of stores!  And if you have to go shopping, don't touch stuff you don't need.  In the lizard part of your brain touch= ownership and you are more likely to buy that thing.
Most of us have a complicated relationship with money but understanding the psychology of it can help us control our spending and take control of our finances.
Show Notes
Get Rich Slowly: A blog that covers various aspects of personal finance.
Two Cents Lifehacker: A sub-blog of Lifehacker dedicated to personal finance.
Brokepedia: Kristin Wong's personal blog that focuses on frugal living through practical, money saving tips.
Personal Capital: A free software program to help track and manage your investments.
Mint: A free software program to help track and budget your finances.
Lagunitas Investigation Shut Down Ale:  A bitter ale
Help Out By Leaving a Review on iTunes