Table of Contents
Digit Makes Paying Yourself First Easy And Automated
We are advocates of automating your finances and that includes automating saving money. But we don't want saving to crimp your style. That's why we love Digit. You can automate saving using Digit.
We interview Ethan Bloch the CEO of Digit to learn how to automate saving without feeling it in your wallet.
Pay Yourself First
Probably the most important tenet of personal finance is pay yourself first. That means that putting money into savings should always be a priority. Get your essential bills paid and then pay yourself before you start spending on non-essentials.
That can be easier said than done. You might have every intention of saving, but at the end of the month, there is no money left over. Or you might be a little too gung-ho like many of us are when we start to try to improve some aspect of our lives.
You throw so much money into savings that you come up short in paying your essential bills and have to transfer the money back to your checking account. If that sounds familiar, there is a new service that can help.
What is Digit?
Digit is an automated saving service that helps you save small amounts of money at a time. It makes paying yourself first easy. Ethan and his partners started the company because they decided to design a product they wished already existed. (We have heard this more than once when we interview tech company founders).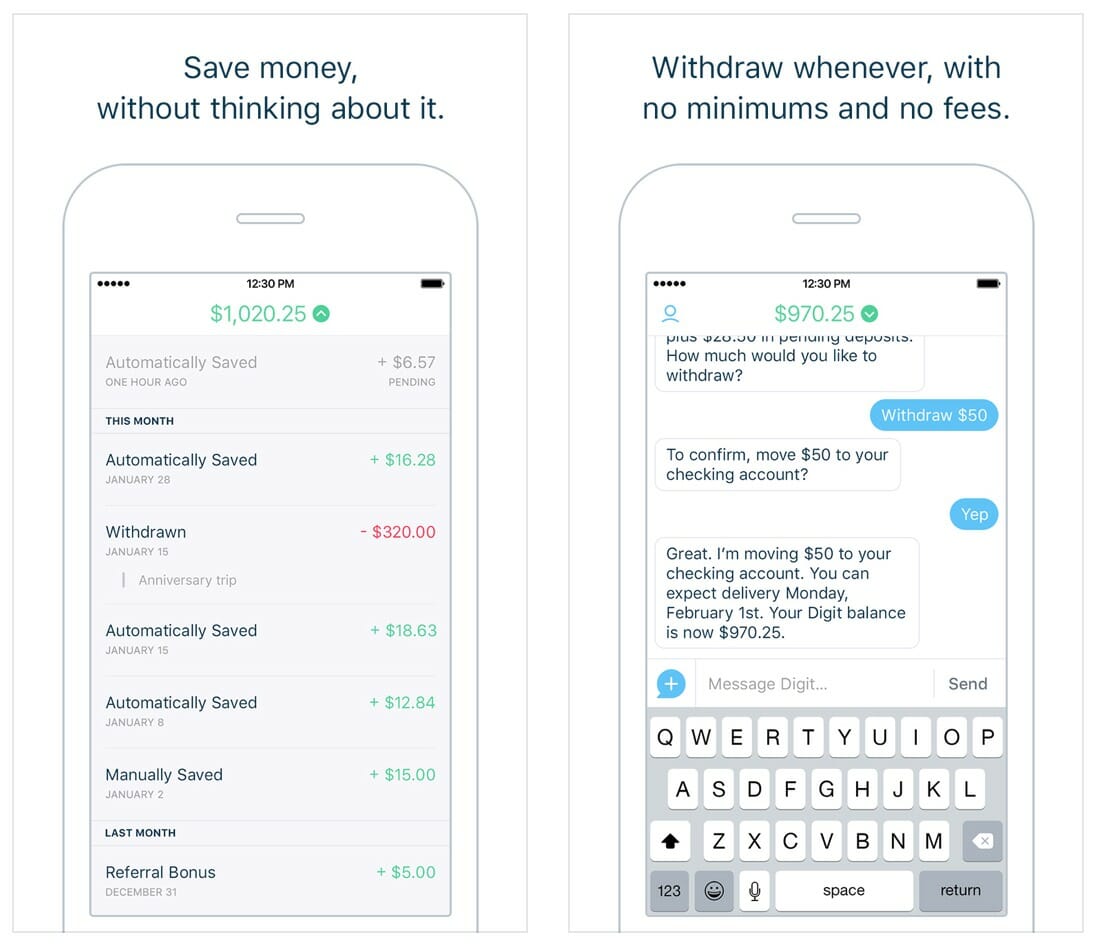 To use the service, you connect it to your checking account. More than 2,500 banks and credit unions are supported. This allows monitoring of your checking account. Digit analyzes things like when you get paid, upcoming bills, recent spending patterns, and your checking account balance.
When it sees the money that you aren't using according to your regular habits, it socks that money away by transferring it to your Digit account. The average transfer is $23 every three days. The money is stored in a custodial account that is FDIC insured for up to $250,000.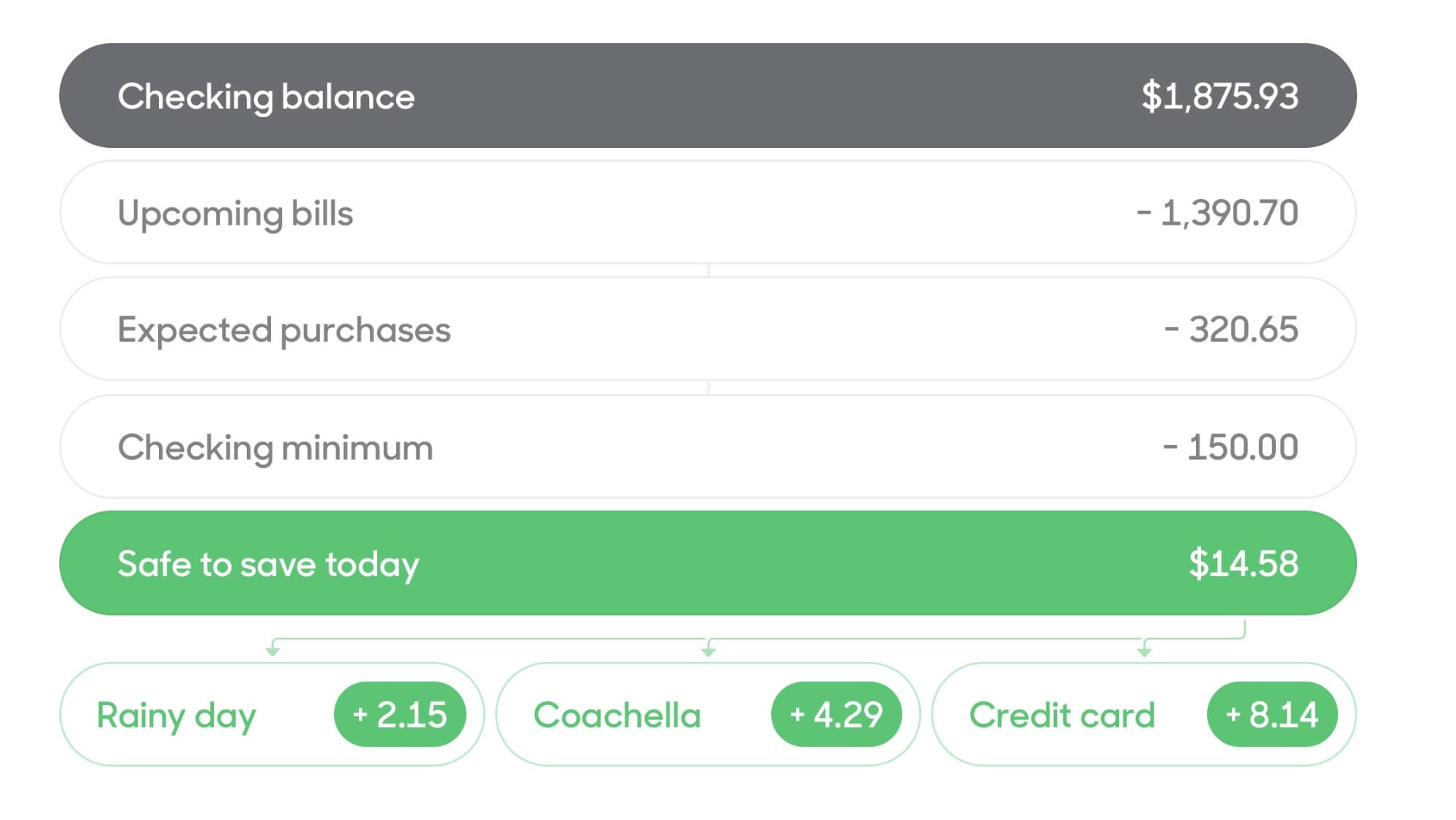 This might make you nervous. What if they transfer money that you had intended to use to pay your rent? That doesn't happen. The algorithm knows your earning and spending patterns; it doesn't transfer money needed for regular expenses.
By looking at the patterns in your checking account, only amounts of money you won't miss are transferred.
But what if it does happen? If your account is overdrafted, Digit will cover the fee up to two times per customer.
Still nervous?  Text the word "Minimum" to Digit and set a number. If your checking account balance goes below that number, no savings will be harvested.
You can manually transfer money to your account anytime by texting the word "Save" followed by the amount you want transfer.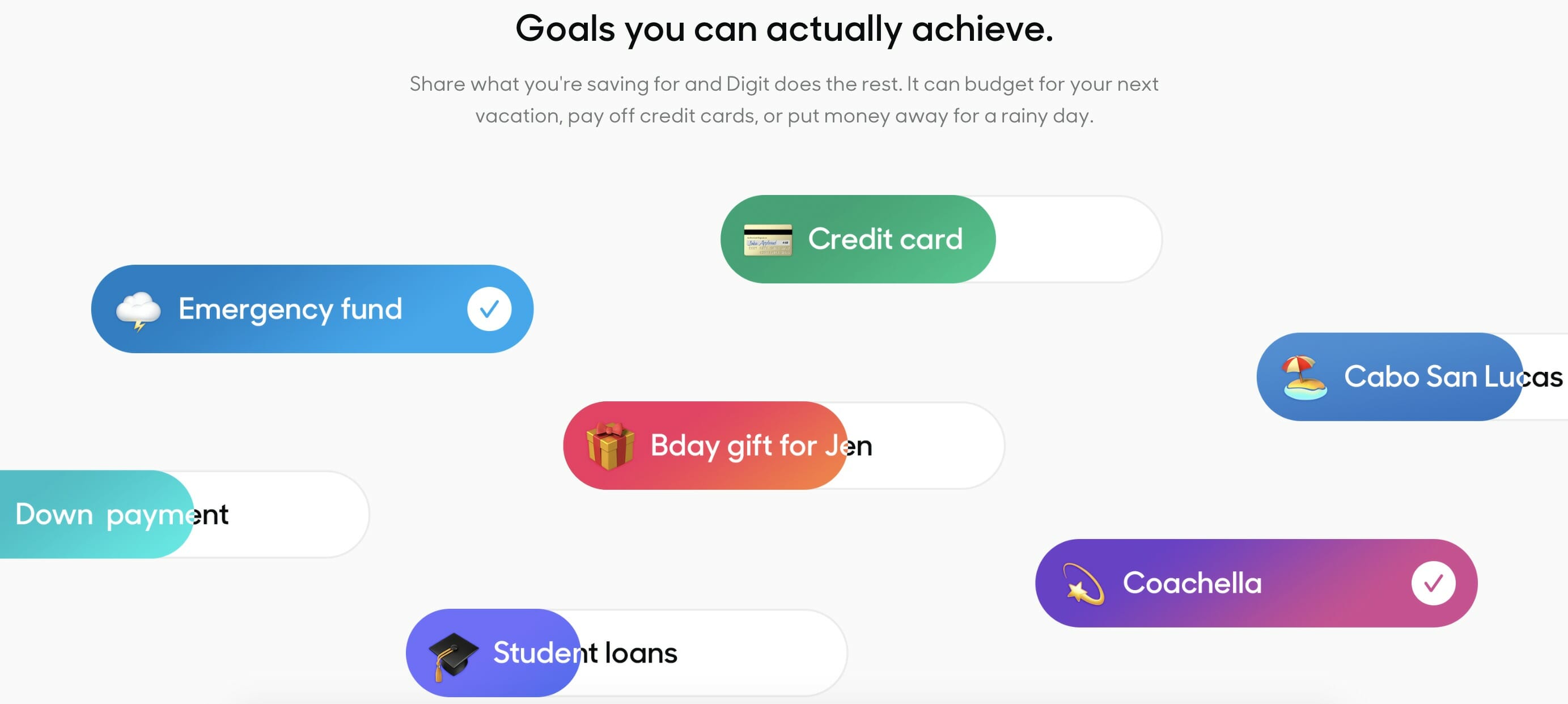 You can create different goals within Digit. If you want to save for a vacation or a new phone, you can direct money to those goals. The general pot of money that makes up your account is your "Rainy Day Fund."
If you need the money back in your checking account, you can send a text message to Digit. The money will be transferred back into your checking account the following business day.
Digit doesn't charge you a fee so how do they make money? They collect the interest on the money held in each account.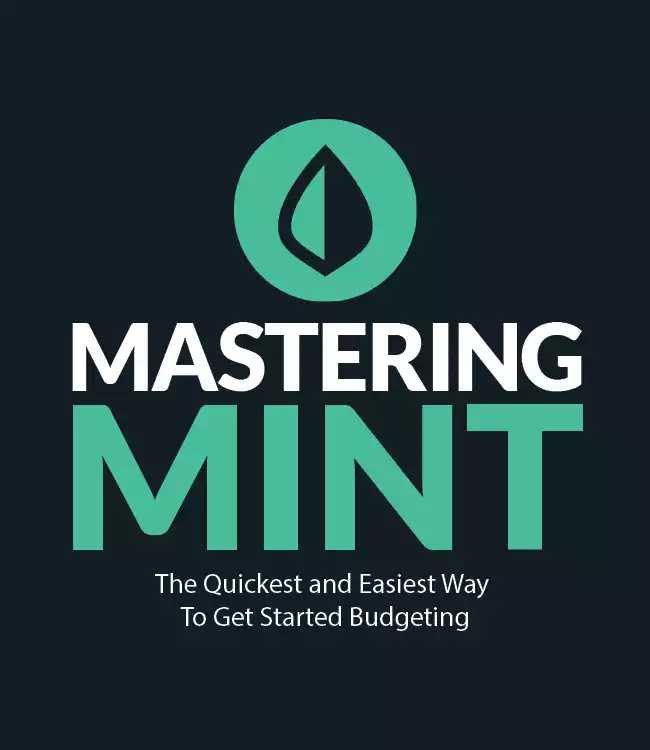 Signing up for an account is quick and easy.
Create an account with your name, email address, create a username and password.
Enter your phone number. If anyone out there still uses a landline, don't provide that number. You and Digit will communicate primarily via text messages, so you need to provide a cell phone number.
You will receive a confirmation code via text immediately. Enter that code.
Choose your bank by clicking on its logo.
Provide your bank account username and password.
If you have more than one account with that bank, choose the one you want to use. Be sure to use the account that has the most activity which will likely be your checking account.
That's it! The first transfer hits Digit within 2-3 days. You will also get a referral link. Earn  $5 for each person you refer.
Digit Review
Digit is a neat concept. It's like Acorns but for saving rather than investing. And like Acorns, you aren't going to get rich saving such small amounts of money. If you aren't currently saving, any savings is better than none, especially if you don't have any emergency fund.
For those who are young and new to saving, the service is excellent. It's easy to use and gets you in the habit of saving. For those who are older and still not saving, it may be too much of an easy out. It's something you can do that will make you feel better. "See, I'm finally saving!"
But if you are already late to the game, you need to be more mindful of saving than this requires you to be. Be aware of how much money you can save each month, not have it "tricked" out of you. Create a budget and include paying yourself as one of the non-negotiable categories.
You also need to save more than you are likely saving each month with Digit. Those little amounts are not going to do much to fund your retirement one day.
There is no charge for the service, but your money isn't making you any money sitting in that account either. To be fair, it's not making you money sitting in your bank's savings account either, but that money could be invested in making you an average of 7% a year.
Pros
For those new to saving, this is an easy way to get started.
There are no account minimums and no fees.
Every three months Digit will automatically give you a Savings Bonus of 0.20%.
You can earmark money for different goals.
Cons
You can't make transactions via the website, only through the app.
Your money isn't earning any interest apart from the small Savings Bonus.
Bottom Line
Digit is a useful service for young people who are new to personal finance and saving money. It can help teach proper habits like saving an emergency fund (rainy day fund) and for specific goals. If you are older and just like the idea of saving a little extra money apart from your regular investment and retirement accounts, Digit indeed does that for you.
Show Notes
Digit:  Automate saving using Digit
Keegan Ales Hurricane Kitty:  A heavily hopped India pale ale.
Forbidden Traveler Apple Ale:  A crisp wheat beer brewed with real apple.
Digit LMM Offer:  Be among the first to sign up for Digit.
Get our best strategies, tools, and support sent straight to your inbox.