It's 2014, and if you don't have a budget yet, or looking to improve upon yours, then I suggest you read and use these killer budgeting tips. I asked some of the best personal finance bloggers on the web to share a tip or two about budgeting and using Mint (our favorite free online budgeting tool).

1. Scrutinize Small Categories
Ten dollars isn't a ton of money if you just have one small spending category, but if you have 10 to 20 ten-dollar categories in your budget, it can add up fast.
Instead, cut out the less important categories and consider spending more in the higher value categories to get the most bang for you buck.
Big wins are a quick way to budgeting success, but once they're gone you'll need to start looking in the small categories to find more progress.
Lance Cothern blogs at Money Life and More.
2. Forget Budgeting And Just Write It
I helped a reader create a budget recently and she could only think about a few things she was spending. For example, she said she ate out a lot, but her budget had no line for eating out!
If you look back, you will see all the different categories you spend on, and then be able to create a more realistic budget. This tip is useful, because for many people, it is hard to stick to a budget. If said budget is as close as possible to their regular spending pattern then it is easier to follow.
Pauline writes at Reach Financial Independence, a site that helps readers make smart money choices and achieve financial independence with hard work, savings and simple living.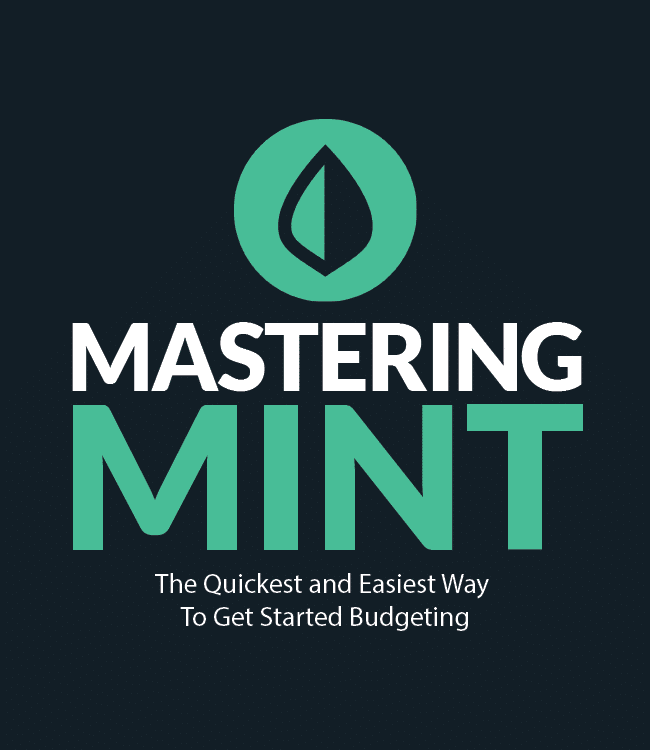 3. Create aA "Do Whatever I Want With This Cash" Category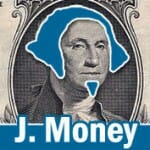 Everyone knows you gotta put the priorities and needs first, but a lot of people forget to build in some FUN with their fancy new budget. And without the fun, you're liable to burn out and quit a lot sooner.
How much to put in there? Whatever you're comfortable with that won't kill the whole point of budgeting altogether. Even just $25 or $50 a month can go far in the mentality of things.
A "do whatever" category is for all those things you normally feel guilty about for buying, so now you don't have to! You include it into the entire plan from day one, that way it's already accounted for and you can go on your merry way crushing that budget like a rock star.
Not everything has to be so rigid and boring, so have some fun with it!
J$ writes for both BudgetsAreSexy.com and RockstarFinance.com.
4. Make a Zero-Based Budget Every Month
Each month is different, therefore, the expenses you'll have each month will be different.
During the summer months our electric bill budget is much higher than in other months because we run our window air conditioner units. In June, we have three family member's birthdays to budget for. If you keep the same budget for each month without considering seasonal holidays, events and outings, you'll ruin your budget before begin.
A reasonable budget that you can stick to is better than a great budget you "blow" the first week of the month.
KK is the blogger behind Student Debt Survivor. She lives and works in the greater NYC area with her boyfriend and their menagerie of rescued animals.
5. Track, Track, Track Every Penny
Once you know where your money comes from and where it goes, it becomes much easier to decide where you can economize.
Christina Brown is the owner and editor of NorthernCheapskate.com, a website dedicated to helping you live frugally through coupons, freebies, and money-saving ideas.
6. Approach With A Different Mindset
Most people that approach budgeting feel as if they're going to have to give up something that they treasure, something that they cherish. Because in their mind budgeting is too constricting. The fact of the matter is that budgeting can be very liberating.
Typically people that budget consistently will find that they were spending money on things that they actually didn't need to. Instead of wasting money on crap they could care less about, they could redirect those funds into something they would actually enjoy doing.
Jeff Rose blogs at GoodFinancialCents.com and has a new podcast you should really check out. Also, you can find him at LifeInsuranceByJeff.com.

7. Let Mint Do The Work For a While
When I first started using Mint, I had no idea how much I was spending in almost any area of my life. I was completely clueless. The great thing about Mint though is that you don't have to know. You can simply connect your bank accounts and then categorize transactions as they come in. At the end of the month, you can use the "Trends" tool to see how much you spent in each category.
Do this for a couple of months and you start to get an idea of where your money is going, which then gives you an idea of what you can do to direct it better.
If you want to change your money habits, you have to first know what there is to change. Mint gives you an easy way to get these answers and get started using your money purposefully.
Matt Becker is the founder of MomAndDadMoney.com, where he's committed to helping young parents build happy lives by making finances simple.
8. Get Your Spouse Or Significant Other On Board
My advice would be that if you are in a relationship to get your spouse or significant other on board with using it. For the first month or two sit down and go through all the transactions together. And then, make it each person's responsibility to label their own transactions. (The mobile versions are great for this.)
Check out Caleb's article: How I Finally Signed Up for Mint.com to Budget and Why You Should Too.
Caleb Wojcik is a film maker, podcaster, author, and online entrepreneur. He's best known for his work with Fizzle.co (where Andrew and I met), and his own website CalebWojcik.com (formerly known as PocketChanged.com).

9. Getting Started Is Half The Battle
One of the greatest features of Mint is that you can track all of your accounts in one convenient place. Add to that the mobile app you have a very great dashboard to see your complete financial picture. Mint is everywhere that you are whether an iPhone or a PC, there's an app.
Some of us may not be numbers people, but when you see the nice graphs that they produce it can be intoxicating seeing your debt and overall financial picture improve.
We have been using Mint for a little while now and I think one of the greatest features of the application is its ease of use, even my wife can use it.
I would say that my best tip is to get started today, we all make New Year's resolutions, but this is the year to stick to your game plan and obtain whatever financial goals that you may have. Getting started is only half the battle, you need to make sure that you keep it updated and refer to it regularly. Having easy access to this information can help you make more informed decisions when it comes to your money. Manage your money before it manages you!
Christopher writes over at This That and the MBA, he completed his bachelor's and thought it would be a great idea to go deeper in debt so he went on to get an MBA. He blogs about whatever is on his mind and his journey to paying off his debt. He uses tools like Mint to help him see the entire picture.
10. Don't Be Afraid to Make Adjustments
It can be disheartening when you go over your budget in a category — especially when you see that brutal red line after you log into Mint. But one of my favorite things about the site is how you can easily adjust your spending for each category.
Every time I go over in one area, I make the budget for that category larger, and I subtract the same amount from another category where I haven't spent all of my budgeted funds yet.
This might sound obvious, but I think it's an important thing to do. When people experience a setback while working towards a goal, they'll frequently say "screw it" and give up entirely — like when you tell yourself that you're going to order a salad, but you get a burger…and fries…and dessert. Don't let one setback throw you off entirely — adjust your budget, and move on.
11. Keep an Eye on Your Credit Cards
Using rewards credit cards is a great way to earn free air travel, cash back, and more. But if you can't pay off your credit card in full every month, rewards cards will end up costing you more in the long run.
One benefit of Mint is that it makes it easy to track your credit card spending throughout the month and adjust accordingly. In the Transactions tab, click on the name of your credit card — it will allow you to see how much you've spent, your current balance, recent purchases, and more.
Meg Favreau is the senior editor of personal finance and frugal living site Wise Bread, which teaches people how to live large on a small budget.
12. Schedule Alerts
My Mint.com tip has less to do with Mint and more to do with human behavior. People often download cool tools like Mint and then never use them. Schedule alerts on Mint to help you hold yourself accountable to looking at your financial picture frequently. Hold a weekly family meeting to review your budget and investments on Mint (as well as any statements that have come in the mail and online investment sites).
Effective money management isn't really about tools. Mint is a powerful device that can show you all of your strengths and weaknesses, but if you never look at your funds or talk about your money with your budgeting partners, it's just another app.
Joe Saul-Sehy is the host of the Stacking Benjamins podcast.
Time to Start Budgeting
I would like to thank everyone for contributing a tip to this post. Reading through all of them has even helped me to improve my budgeting practices — which to be honest, is basically zero.
I hope these tips will help you improve your budget, or at the very least, inspire you to start one. Like Christopher says in tip #9, "getting started is half the battle." Now it's your turn.
Have a listen to our budgeting categories episode for more info. If you would like to add any tips, or share your thoughts on an existing one, please do so in the comments below. We're here to help!