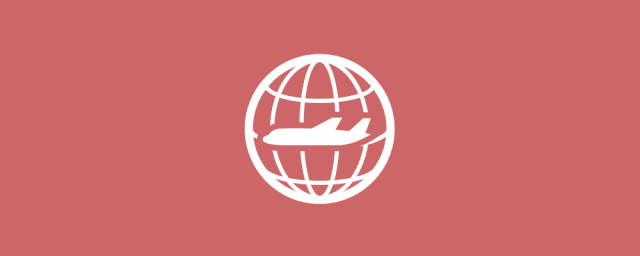 There is much to be gained by choosing a good travel rewards credit card.  Free airfare, hotel stays, upgrades and more.  There are many cards vying for your travel dollars. We'll take a look at the three best credit cards for travel rewards.
1. Chase Sapphire Preferred
This card looks so cool.  It's metal, it's sleek, there are no raised letters or numbers, your information is laser embossed.
It has a chip — No pin yet but it's rumored to be coming later this year.  This is important when traveling in Europe.  America is way behind the times on this.  Rather than a magnetic strip that holds the account information, it's contained in the chip.  Increasingly, European card readers can only accept chipped cards.
It is much more secure.  And after the Target debacle, we saw why this is a big deal.  There are some places in Europe that require both chip and pin such as self serve metro ticket kiosks but a chip and signature will still get you pretty far.  If it's possible for a credit card to be sexy, this one is sexy.  But it's not all about looks.  This card is considered the gold standard for travel cards.
When approved, you will receive 40,000 points after spending $3000 in three months.  You can receive an additional 5,000 points for adding an authorized user after their first purchase.
There is a $95 yearly fee but that is waived for the first year.
There is no foreign transaction fee and this can make a big difference it you travel outside the US.  Some cards charge as much as 3% per transaction.
The card accrues two points per dollar spent on travel which includes flights, hotels, cruises, car rentals, train tickets, taxis and even tolls.  It also accrues two points per dollar spent at restaurants and that includes some coffee shops like Starbucks, and some bars that serve food as long as they are coded as restaurants in Chase's system.  Additionally, on the first Friday of every month, you'll get three points per dollar at restaurants so if you do a monthly date night, make it the first Friday of each month.
CSP is partnered with dozens of airlines including United, Southwest, British Airways, and Virgin Atlantic.  Hotel partners include Marriott, Hyatt, Priority Club, and Ritz-Carlton.  You can also redeem points for train travel via Amtrak.
Points transfer at 1:1 meaning transferring 1000 points gets you 1000 partner miles or points.  There are no blackout dates or restrictions for flights.  If there is an available seat, you can book it with miles.  If you book your travel through Chase's portal, which works much the same as something like Kayak works, you receive a 20% discount when paying with points.
CSP also offers great travel protection.  If your trip is cancelled or shortened due to illness, weather, or another covered event, you will be reimbursed up to $10,000 per trip for non-refundable expenses like flights and hotels.
You'll receive $500,000 of accidental death or dismemberment coverage should you manage to drunkenly kill or maim yourself while doing something dumb on your trip.  If your antics should require legal or medical attention, CSP can track that down for you too. Decline the rental car company's insurance and pay with your CSP.  Chase's insurance will be primary and cover the entire cash value of the car if it's stolen or damaged.
CSP even covers for airline screw ups.  If your luggage is lost or damaged, each passenger is covered for up to $3000.  And if you're luggage is more valuable than that, leave your tiara home next trip.  If your bag is delayed for six hours or more, you will be reimbursed up to $100 a day for five days for any emergency items purchased like toiletries and clothes.
Quick tip, pack one outfit in your carry on so if your checked luggage is lost or delayed, you have one change of clothes until you can sort if out.  If your flight is delayed twelve or more hours, CSP will reimburse you up to $500 per ticket for expenses the airline won't cover like hotel and food.
CSP also has great purchase protection.  They cover a new purchase for 120 days against damage or theft up to $500 per claim and $50,000 per account.  They'll extend a US manufacturer's warranty for an additional year.  If you make a purchase and see an ad in print or on-line for the same item at a lower price within 90 days, CSP will reimburse the difference up to $500 per item and $2500 per year.  Should a store refuse to accept an eligible item for return within 90 days, CSP will reimburse up to $500 per item and up to $1000 a year.
You need a pretty good credit score to be approved.  The lowest approved score is in the 680' and the average in the 740's.
2. Starwood Preferred Guest by American Express
American Express offers several cards with great travel perks but the Starwood card has the best rewards and one of the lowest annual fees among the top tier travel cards.
Currently there is a 25,000 point sign up bonus, 10,000 points after the first purchase and 15,000 points after spending $5000 in six months.  However, historically they have increased that bonus to 35,000 points in late summer/early fall for the last few years.  So if you don't need the points immediately, wait a few weeks and see if it comes around again.
You earn one point for every $1 spent on all purchases and up to five points per $1 spent at Starwood hotels and resorts.  Now, this may seem paltry when we see some other cards offering two points per dollar on things like dining but Starwood points are valuable in the ways you can spend them.
Points transfer on a 1:1 basis to nearly 150 airlines including American, Delta, and Air France.  When you convert 20,000 points to miles, you get a bonus of 5000 points.  That's a 25% bonus!
The best way to spend Starwood points are on hotel stays when you use their cash and points system.  Starwood properties are divided into categories, 1-7, seven being five star luxury properties.  For a category 1 a single night is just 1,500 points and $30.  A category 7 costs 15,000 points and $275.  When you stay five consecutive nights at a category 3-7 property, the fifth night is free so that's five nights for the price of four!
Starwood also gives each member credit for five nights and two stays toward Elite status each year you are a member.  Elite status comes with perks like late check out and room upgrades.  There are also no black out dates or restrictions when using the points at Starwood properties.
SPG offers roadside assistance if your car breaks down and covers rental cars for damage and theft.  They offer accidental death and dismemberment insurance while traveling and a Global Assistance Hotline for things like medical or legal problems or a lost pass port.
SPG also offers purchase protection including an additional one year warranty on eligible items, 90 days protection for items stolen or damaged and return protection on items a store won't refund for 90 days up to $300 per item and $1000 per year.
The SPG does have an annual fee of $65 but it's among the lowest in the industry and is waived for the first year.  And while the card is chip and signature, there is a foreign transaction fee of 2.7% so this card is better for domestic travel.  You'll need a good credit score too, the lowest for this card is 666 with an average of 724.
Get our best stuff in your inbox:
3. Barclay Arrival Plus
At last, a card with a chip and a pin!  This is one of the first cards in America to have this technology making invaluable for people traveling to Europe.  It's also one of the fastest cards to accrue points with.
BAP currently has a sign up bonus of 40,000 points after spending $3000 in three months.  You'll earn two points for all purchases making it a great card for every day expenses.  The card carries a yearly fee of $89 that is waived for the first year.
BAP works a bit differently than the two cards discussed above making it ideal for people who don't want to bother with transferring points and miles between two entities.   You use the card to purchase travel expenses, like airline tickets or hotel stays and use the points toward the charges later.
When you choose the "pay yourself for travel" option on the website, you'll get ten percent of your redeemed points back.  BAP has recently expanded the travel category to include things like tourist attractions, buses and taxis.
BAP includes travel protection for trip cancellations, baggage delays, and car rentals.  You will also receive free access to your FICO score.
The card does have an annual fee of $89 and while it's great value, if you are an experience travel hacker, you can get more value out of the cards listed above.  You need good credit for this one too with a low score of 691 and an average of 737.
Travel is not as expensive as people think and it's even less so if you have a good rewards card or two.  But remember, if you are accruing interest because you aren't paying these cards off in full each month, any rewards will be completely wiped out.  Use your cards responsibly and bon voyage!